2022 was a slow year for fintech funding, with the fourth quarter marking the lowest three-month period since 2018. According to TradingPlatforms.com globally, fintech funding sank by 46% compared to 2021 figures but still managed to exceed 2020 levels by a whopping 52%!
One of the main drivers behind this is the pandemic's effect on venture capital investment activity. Given the uncertain economic conditions, VCs have not been as eager to make significant investments in fintech startups since last year.
TradingPlatform's financial analyst Edith Reads commented on the data saying, "The financial sector is not immune to the pandemic's economic impact. However, fintechs have shown resilience in their ability to adapt to changing market conditions and continued to raise funding despite the challenging environment."
African Fintech Rises to The Challenge
Fintech resilience was evident in African venture capital deals that surged to record levels in 2022. A staggering 227 deals were closed during the year — a 25% increase from 2021, representing this region's highest number of deals ever recorded. Furthermore, 89% of these deals were early-stage, indicating that African investors are confident about fintech's potential and are willing to invest at the earliest stages of development.
However, funding for African fintech companies still lags behind 2021 levels. This can be attributed to the lack of access to technology in certain parts of Africa, such as mobile devices and internet connectivity. As more and more of the population gain access to these necessities, we expect to see an increase in fintech investment activity in the continent.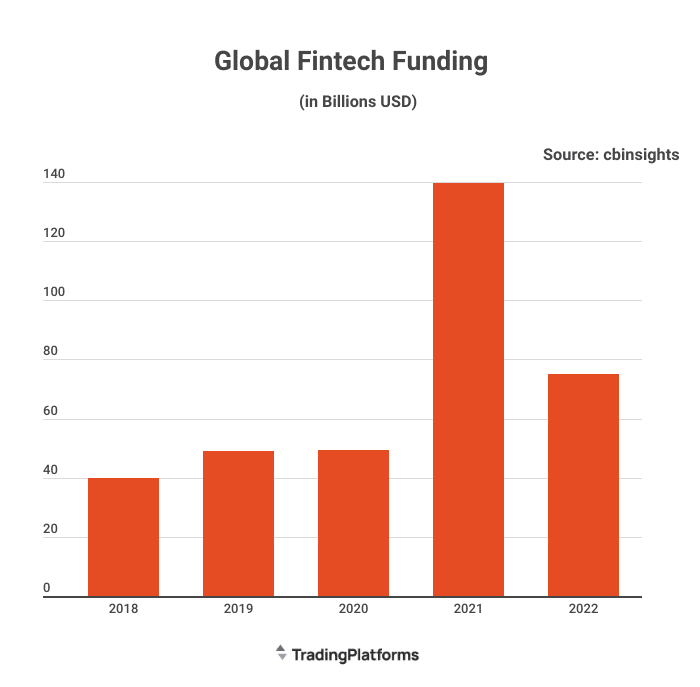 Expectations for 2023
Despite the challenges of 2022, venture capitalists are expecting a positive outlook for 2023. With digital banking becoming increasingly popular and blockchain technology gaining traction, fintech investment activity is expected to rebound globally in 2023.
Moreover, the emergence of new technologies such as automation, AI, and machine learning means that VCs have plenty to look forward to in the fintech space. Companies that successfully integrate these technologies into their solutions can expect to receive some of the most significant investments in 2023.
Overall, 2022 was a rough year for global fintech funding, but companies have plenty of opportunities to grow and succeed in 2023. With VCs on the hunt for the next big thing in fintech funding, now is an ideal time for entrepreneurs to get their startups off the ground.