Short selling is one of the most popular trading strategies. When you short-sell a stock, you're betting the stock price will go down. If the stock price goes down, you can repurchase it at a lower price and pocket the difference. And while short-selling can be risky, it can also be profitable if done correctly.
TradingPlatforms.com reports that short sellers made $405 billion from the market in 2022. A significant proportion of those profits came from IT stocks. The site has presented data showing investors made $100 billion from short-selling IT stocks alone in the year.
Why Have the IT Sector Stocks Been Falling?
TradingPlatforms Financial analyst Edith Reads recently shed light on the impressive returns from shorting IT stocks. She noted that the Information Technology sector had been among the worst performers on NASDAQ and the S&P 500 this year. The former, a tech-heavy index, has seen its value dip nearly 30% this year as the former's fell by roughly 20%.
Edith attributes the poor performance of tech stocks to several factors. Chief among them, she said, was the post-pandemic market correction. Here he explains the tech sector's poor performance throughout the year.
"IT companies were some of the big beneficiaries of the Covid-19 induced crisis. People were suddenly working from home and spending more time online. This shift caused a surge in demand for all sorts of tech products and services, and IT companies saw their stock prices soar. But with the containment of the virus and eventual returning of normalcy, the same stocks are dropping sharply."
She says other factors currently weighing down tech stocks include biting inflation, high interest rates, and the strong U.S. dollar. Inflation has reached its highest level in 40 years, causing rising prices and wage growth concerns. Interest rates are also rising, making it more expensive for companies to borrow money and invest in new projects. Finally, the strong U.S. dollar is eating into multinational companies' overseas sales revenues.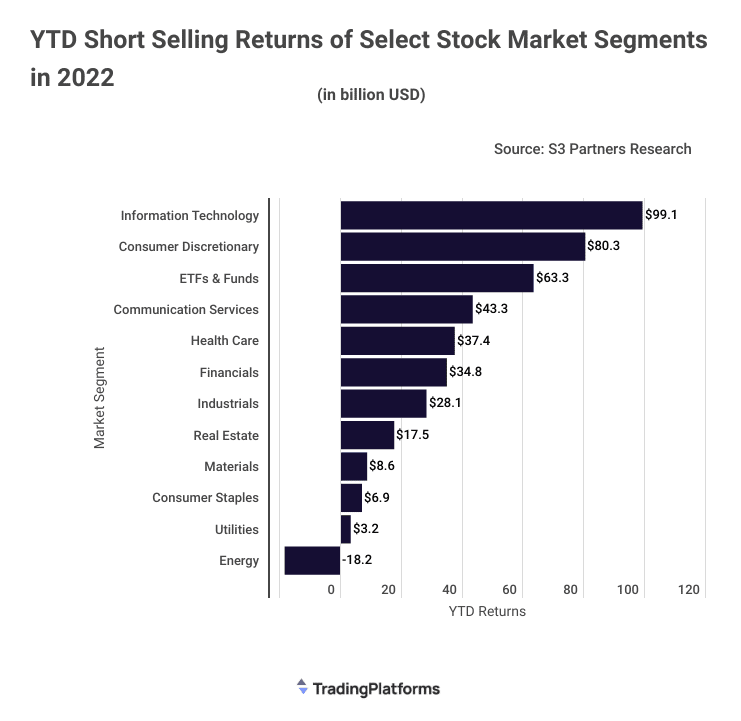 Tech Firms Have Lost $3T in Market Cap
Big tech has been taking a beating in the stock market lately. The big six – comprising MAMAA companies and Netflix- lost a combined $3 trillion in market capitalization in the first three quarters of 2022. They saw their market cap plunge from nearly $10.47T in 2021 to $7.69T a year later.
Meta (META) was the worst hit, with its market cap dropping from $868.52 billion on the twenty-seventh of October 2021 to $280.31B YOY. That represented a 68% decline in its capitalization. Following in the second spot was Netflix (NFLX), whose cap declined 55% YOY after it shed $160.18B.
Although it shed the most in absolute dollar terms, Alphabet (GOOGL) came third on the list. Its cap dropped by $698.02B, which is 36% of its previous $1.924T value. Amazon (-31%), Microsoft (-28%), and Apple (-1.4%) complete the list in that order.
According to analysts, the falling value of tech stocks is cause for concern. The technology sector has been one of the biggest drivers of economic growth in recent years. So the decline in stock prices indicates the greater squeeze inflation has had on individual incomes. If the trend continues, it could be ominous for the economy.
The encouraging bit of news is that expenditure hasn't fallen. While lower incomes may mean that people spend less on discretionary items like new gadgets, they are still spending money. This suggests that the economy may be more resilient than some pessimists fear.