Best Crypto Lending Platform in Australia – With Highest Interest Rates
Fact Title
fact tooltip may be found in theme options under general.
Next to the development of crypto lending platforms, a new industry has arisen within the decentralized finance industry that has allured many new people into using their digital assets to generate promising profits. Investing in cryptocurrency loans will give investors the chance to take advantage of attractive interest rates of up 12% per annum.
Therefore, we have composed a list of the five leading crypto lending platforms available in Australia to invest in. Further, we will be explaining how crypto lending works and how to get started in a few simple steps.
Best Crypto Lending Platforms in Australia List 2023
Best Crypto Lending Platforms in Australia Reviewed
1. DeFi Swap – Overall Best Crypto Lending Platform In Australia

In the current market, DeFi Swap is the best cryptocurrency lending platform to get involved with right now. Originally intended to allow users to trade digital assets without intermediaries, this exchange went live in May 2022.
Users can enjoy an attractive APY when they leave their tokens inactive within the exchange's wallet. A fascinating possibility among the range of alternatives available on the platform is the crypto yield farming choice, which is usually the one preferred by investors because the interest rate will vary depending upon which asset you decide to lend.
With this feature, you will be able to leave your tokens for a flexible period, according to your preferences. You will be paid interest based on how long you are willing to keep them. The interest will increase with the time you have to keep them. As an example, you may get an APY of 30% for lending DeFi Coin, the platform's native token, after holding it for 30 days, or as high as 75% if you wish to hold it for 365 days. The money will be returned to your account at the end of the lock-in period, and the interest you earned while your tokens were locked in.

DeFi Swap also offers an interesting lending option where you can contribute to the exchange's liquidity. By doing so, the user gets a portion of the commissions charged by the platform.
It is crucial to note that DeFi Swap utilizes smart and transparent contracts regardless of the lending option chosen. DeFi Swap reflects its intentions to contribute to the development of a more decentralized financial spirit. In fact, the project has been so well received that its Telegram group already has more than 6,000 members.
| | |
| --- | --- |
| Maximum Interest Rate | Fees |
| 75% APY | None |
Pros:
High yields are available

Crypto yield farming and liquidity provision are supported

Fully decentralized, smart contract-based platform

NFT marketplace and mobile app to be launched soon

DeFi Coin is its native token, with considerable potential

When holding DEFC, it offers a high APY
Cons:
Does not have a long track in the DeFi ecosystem.
Cryptoassets are highly volatile unregulated investment products. 
2. AQRU - Best Crypto Lending Platform With APYs Up To 12% In Australia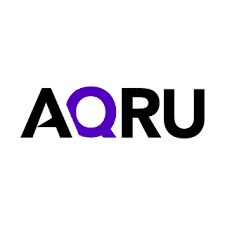 AQRU currently has one of the best cryptocurrency lending platforms for Australian investors. The lending platform will be able to offer rates of up to 12.0% APY for cryptocurrency derivatives such as Bitcoin, Ethereum, Tether, USD Coin, and DAI. The advantage of this way is that each coin has a distinct risk profile and interest rate characteristics, so it is very easy to create portfolios using lending crypto coins with different rates. Also, AQRU does not lock you into a specific investment strategy, so you're always free to withdraw currency or re-allocate your portfolio as best suits your preferences.
With one simple step, AQRU can go from fiat to crypto lending, a feature that makes it unique in the market. With the option of depositing using a credit card, a debit card, or a bank transfer, MoonPay will automatically convert the funds into cryptocurrency as soon as you make the payment. This means that deposits made in fiat or withdraws made in fiat are not subject to any additional fees. Regarding cryptocurrency deposits, it must be noted too that AQRU also supports deposits for all 5 cryptos available on the platform.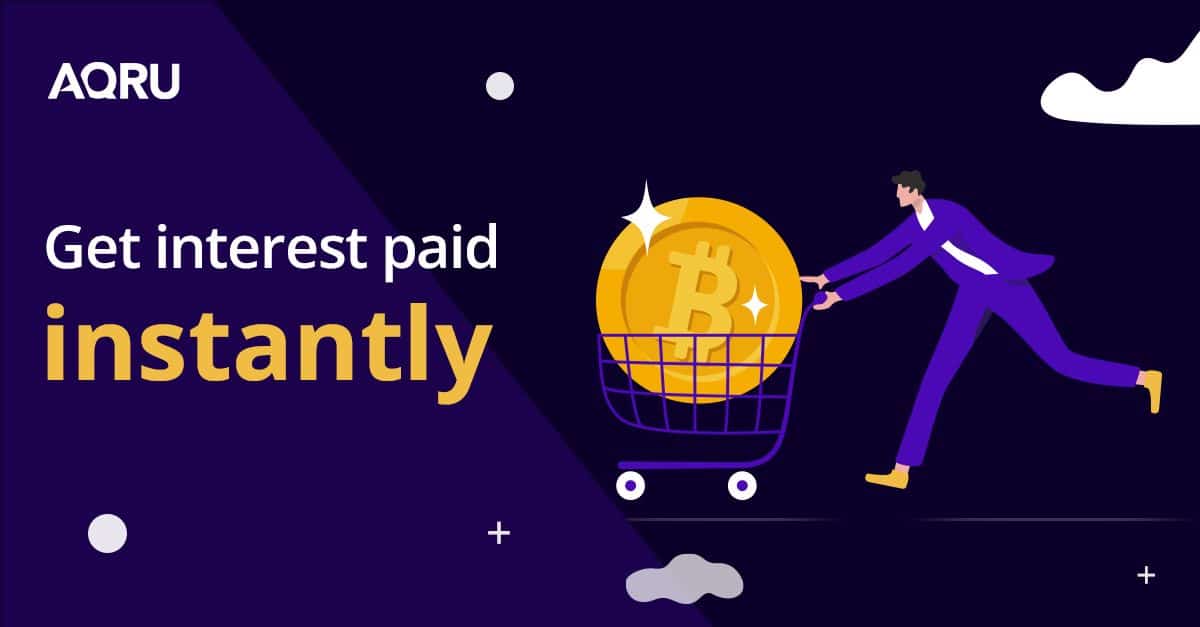 The AQRU mobile app lets you keep track of your crypto lending wherever you are, making it easy to manage your crypto lending whenever you want. Moreover, since interest is paid each day, you will start compounding interest as soon as possible, even if you're saving early. So, this means that you can watch the amount of interest you are earning on an hourly basis, allowing you to feel much more in control of your money.
| | |
| --- | --- |
| Maximum Interest Rate | Fees |
| 12.0% APY | None |
Pros:
APY as high as 12.0%
Fiat and cryptocurrency deposits supported
There are no deposit or withdrawal fees
There is no lock-in period
Cons:
There are only five cryptos supported
Cryptoassets are highly volatile unregulated investment products. No EU or UK Protection.
3. Crypto.com - Best Australian Crypto Lending Platform With Flexible Loan Periods
Crypto.com

is considered one of the best companies to earn interest on altcoins in the crypto lending industry. Furthermore, since this lending platform can accept more than 50 different coins, it is willing to give USD Coin an annual percentage yield as high as 14.0%.
Among the many exchanges we have reviewed, Crypto.com is one that we particularly liked as it offers attractive crypto lending programs such as the option of choosing a flexible loan period that you can lock in for 1 or 3 months. Naturally, locking in your crypto will earn you higher rates (you will be penalized if you decide to withdraw faster), but you can earn higher rates if you decide to unlock it before that time.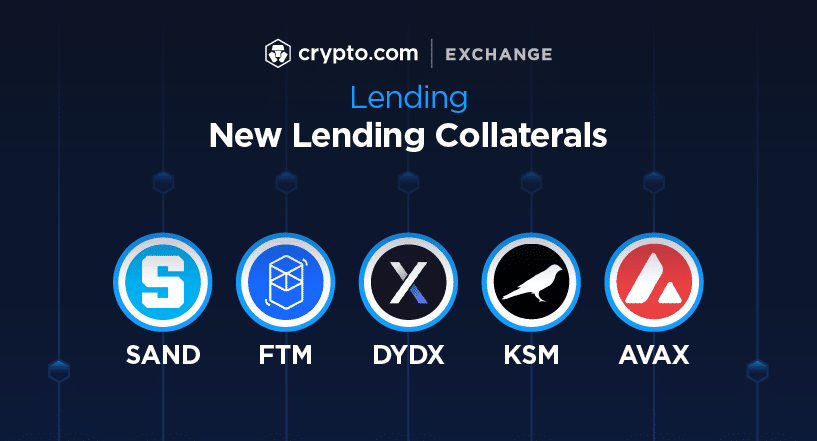 Those who stake at least $4,000 in Crypto.com's native cryptocurrency coin, the CRO token, are the only ones qualified for the company's best crypto lending rates. In order to figure out how much you can earn on Crypto.com, you can easily use a simple calculator to figure out the amount of profit you can make by lending out different coins over different time periods and with CRO stakes. As contrasted to AQRU, AQRU offers various coins and interest rates that can be used as part of a diversified crypto portfolio.
Crypto com lending crypto platform provides weekly interest payments that you can monitor online or with the Crypto.com mobile app. Each week, you will receive interest payments, and your weekly earnings will be displayed on your account.
| | |
| --- | --- |
| Maximum Interest Rate | Fees |
| 14.0% APY | None |
Pros:
Lending 50+ cryptocurrencies
You can earn 14.0% APY
By securing your crypto, you can earn higher interest rates
Excellent mobile application in addition to other services
Cons:
Lower annual returns without staking CRO

Discounts are hard to understand
Cryptoassets are highly volatile unregulated investment products.
4. BlockFi - Safest Crypto Lending Platform For Stablecoins in Australia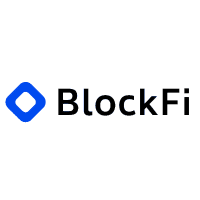 BlockFi is one of the most promising platforms for lending cryptos in Australia. A major focus of BlockFi is stablecoin loans. They offer interest rates on coins like USDC, GUSD, PAX, USDT, and BUSD. Besides offering them, BlockFi also offers lending to many popular cryptocurrencies such as Bitcoin and Ethereum.
However, with interest rates of 8.75%, BlockFi's are not quite the highest rates we have seen offered for Bitcoin loans. Also, please note that you will be paying interest on your Bitcoin and Ethereum at different rates, so most of your interest will come from your first 1-2 Bitcoins and Ethereum. However, the interest rate decreases once your balance goes over that point.
It is a suitable platform for investing in crypto with relatively small holdings; however, it may be a deterrent for people who have a large amount of crypto that they wish to lend. However, a good announcement for crypto investors is a new investment product coming out. The crypto savings accounts provided by BlockFi do not require any fees to be paid.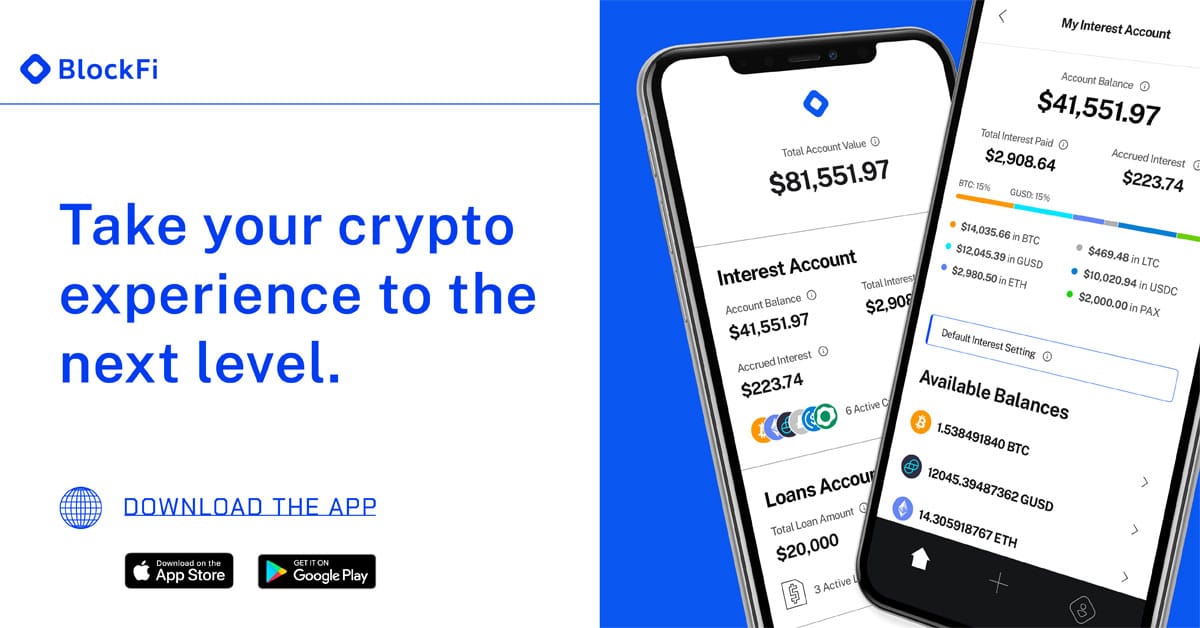 Furthermore, the BlockFi crypto ecosystem is backed by many different components. A major one is the lending service, which makes it attractive from the beginning. A cryptocurrency wallet is also integrated into BlockFi's platform, along with a rewards credit card, a cryptocurrency exchange, and investment-grade products.
| | |
| --- | --- |
| Maximum Interest Rate | Fees |
| 8.75% APY | None |
Pros:
Supports a wide range of stablecoins
Fee-free interest accounts
Offering up to 8.75% API
Investment products and credit cards are available
Cons:
The interest rate decreases as your balance grows
Cryptoassets are highly volatile unregulated investment products. 
5. Nexo - Best Crypto Lending Platform For Daily Interest Payments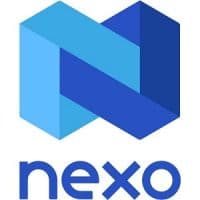 Investors seeking the highest interest rates on their crypto assets can take advantage of Nexo crypto lending. Taking an example from the promo rates for Axie Infinity in conjunction with Nexo, the promo rate for Terra is up to 20% APY, and the promo rate for Axie Infinity is 40% APY. Likewise, with Polygon, you will be rewarded with an interest rate of 16% APY, and with Polkadot, you will be rewarded with an interest rate of 15% APY.
As of now, Nexo supports the lending of 32 cryptocurrencies, each of which pays interest daily, so those who want to invest in crypto can do so on the platform. Therefore, you get the chance to benefit from these high Bitcoin lending rates and also to benefit from daily compounding growth by taking advantage of these high Bitcoin lending rates.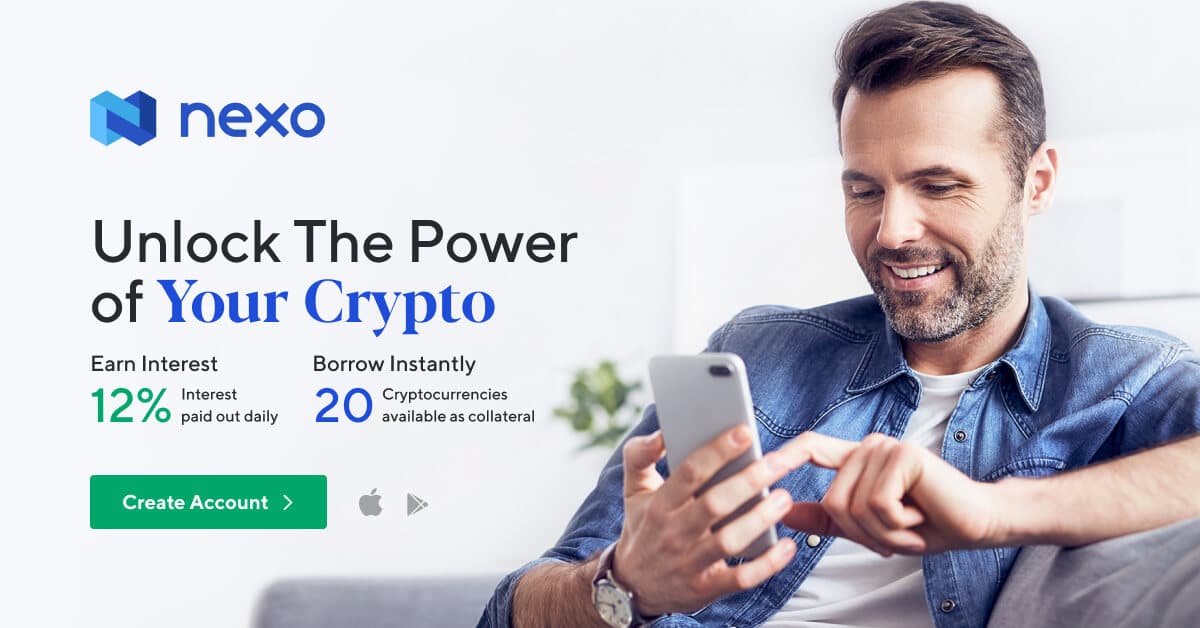 Since all the interest is paid out with NEXO tokens, NEXO is unlike other crypto exchange lending alternatives that payout cryptocurrency you lend out. So it could be a positive thing if you like this NEXO token. However, it could mean that if you need to switch from one cryptocurrency to another in the future that you will have to pay a swap fee.
Nexo accepts Bitcoin for lending, and its clients' funds are protected by a multilayered security system that encrypts information going into and out of their accounts.
| | |
| --- | --- |
| Maximum Interest Rate | Fees |
| 36.0% APY | None |
Pros:
Rates as high as 36% APY
Regulation of rates up to 16% APY
Payments on a daily basis
There are no fees for lending
Cons:
Interest is always paid in NEXO
Cryptoassets are highly volatile unregulated investment products. 
6. YouHodler - Australia's Best Lending Crypto Platform with an APY up to 12.3%
YouHodler is definitely not to be ignored when talking about the crypto lending exchanges that stand out the most for Australian investors. When it comes to versatility, it is on the same level as Crypto.com since the facility allows lending across 50 different cryptocurrencies. There are a number of interest rates available, but Tether has the highest rate of interest at 12.3% APY, followed by USD Coin, with a rate of 12.0% APY, and Bitcoin, with a rate of 4.8% APY.
The unique features of YouHodler make it stand out from other similar lending platforms. For example, you have the option of using the crypto in your savings account as collateral for crypto loans by taking out crypto loans. Having your crypto act as collateral for both interest and a loan is an advantage over and beyond just getting a loan - on the same account, you can use your crypto twice on the same account.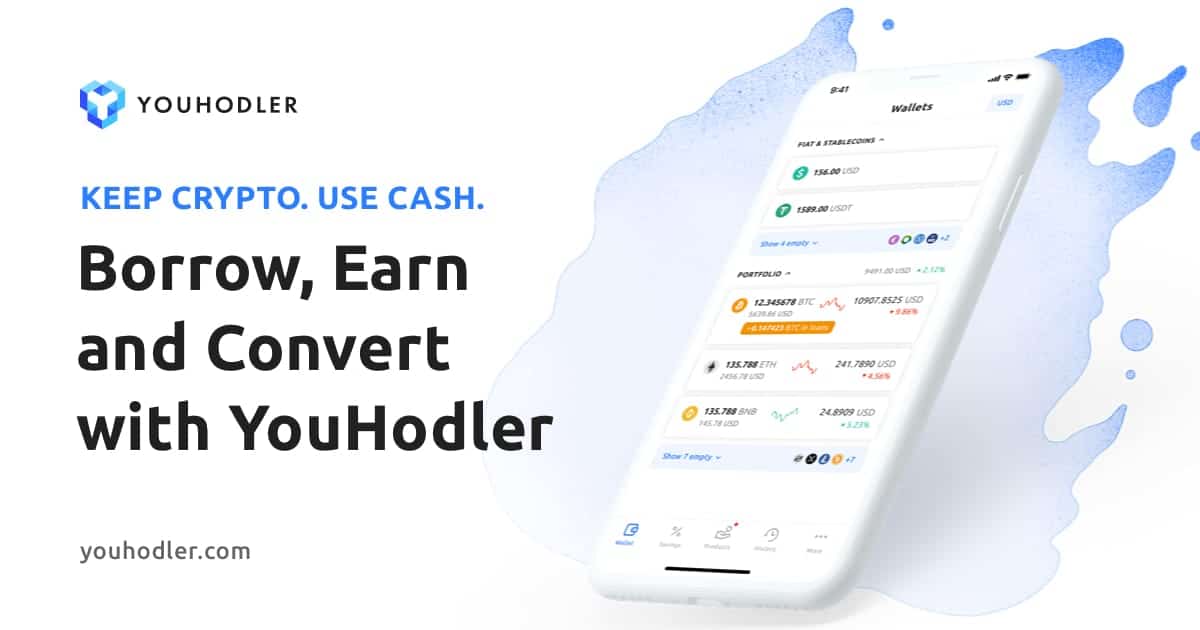 The outstanding feature that YouHodler offers is that they offer complete flexibility in terms of loan periods, so you will be able to re-allocate portfolios at any time or withdraw funds as needed. Additionally, as cryptocurrency interest is paid out every week, the process of generating compound interest is less complicated.
Interestingly, YouHodler has a $150 million insurance policy that covers it against all kinds of risks. Consequently, if there is a hack of the platform, you have peace of mind that your funds are protected. This is why it is so much easier to lend through the platform you use.
| | |
| --- | --- |
| Maximum Interest Rate | Fees |
| 12.3% APY | None |
Pros:
It is possible to lend across 50 different kinds of cryptos
Interest rates as high as 12.3% APY
Use crypto savings as collateral
Protected by a 150 million dollar policy
Cons:
No option to lock in higher rates
Cryptoassets are highly volatile unregulated investment products. 
Best Crypto Lending Platforms in Australia - Rates Comparison
| | | |
| --- | --- | --- |
| Platform | Tokens for Lending | Maximum Interest Rate (APY) |
| AQRU | BTC, ETH, USDT, USDC, DAI | 12.0% |
| Crypto.com | CRO, USDT, USDC, TUSD, DAI, BUSD, HUSD, BTC, EURS, ETH, LINK, UNI, COMP, MKR, SUSHI, YFI, SNX, OMG, PAXG, DOGE, LTC, XRP, XLM, ZRX, BNT, BNB, ADA, DASH, TRX, EOS, BCH, AAVE, DOT, HT, XTZ, BAT, USDP, REP, AVAX, BTT, 1INCH, FTT, NEAR, ZIL, FIL, ATOM, SRM, FTM, LUNA | 14.0% |
| BlockFi | BTC, LTC, ETH, LINK, USDC, GUSD, PAX, PAXG, UDST, BUSD, DAI, UNI, BAT | 8.75% |
| Nexo | USDT, USDC, DAI, USDP, TUSD, UST, USDX, EURX, GBPX, BTC, ETH, NEXO, AXS, FTM, MATIC, DOT, LUNA, AVAX, KSM, ATOM, BNB, ADA, SOL, XRP, LTC, LINK, BCH, XLM, TRX, EOS, PAXG, DOGE | 36.0% |
| YouHodlr | USDT, USDC, TUSD, DAI, BUSD, HUSD, BTC, EURS, ETH, LINK, UNI, COMP, MKR, SUSHI, YFI, SNX, OMG, PAXG, DOGE, LTC, XRP, XLM, ZRX, BNT, BNB, ADA, DASH, TRX, EOS, BCH, AAVE, DOT, HT, XTZ, BAT, USDP, REP, AVAX, BTT, 1INCH, FTT, NEAR, ZIL, EGLD, CAKE, FIL, ATOM, SRM, FTM, LUNA | 12.3% |
Types of Cryptocurrency Lends
There are several different ways in which cryptocurrency can be lent out. However, in order to comprehend the differences between the most common methods, it is important to recognize that there are a few prominent differences between them and how does crypto lending works.
Lending Crypto to a Platform
Generally, staking involves crypto lending platforms. A crypto loan of this sort, when taken out, is essentially a cryptocurrency stake that must be committed to the crypto blockchain to verify new transactions. With the blockchain validating a transaction, new coins are released as a reward for validating the transaction. You are rewarded for staked digital assets as part of the blockchain reward program by receiving a portion of it as interest.
When you stake crypto, you typically need to lock it for a certain period of time before you can do anything with it. In addition, if the cryptocurrency is withdrawn before the lock-in period has ended, interest will not be paid on the cryptocurrency. However, if you are interested in increasing your holdings of a particular cryptocurrency, then staking provides the best way to do so, so it makes sense to stake one you believe will gain value in the future.
Lending Crypto From a Site
All of the crypto lending platforms we reviewed in the first part of our article fall into the category of crypto lending websites. This kind of platform holds your cryptos on your behalf and lends them out on your behalf on a custodial account. The fact that they reduce the amount of interest will make it easier for borrowers to find lenders to borrow from, and providing payment coordination becomes less problematic.
Beginners may find it easy to borrow crypto by taking advantage of a website, and you can find some quite competitive interest rates.
Crypto Peer to Peer Lending
Through crypto p2p lending, you can lend bitcoins from another person directly. While you bear in mind this, to avoid this risk, it is important to note that this type of crypto lending is one of the more risky types, since if the borrower defaults, there are few recourses available to you get your money back. However, it is worth mentioning that peer-to-peer crypto lending is one of the best methods for obtaining secure and competitive rates for crypto lending. In other words, p2p lending crypto is among the best investments a crypto investor can make.
There are decentralized lending exchanges available online where you can network with potential borrowers and arrange repayment schedules for your loans with them by p2p crypto lending.
Bitcoin Lending Interest Rates Explained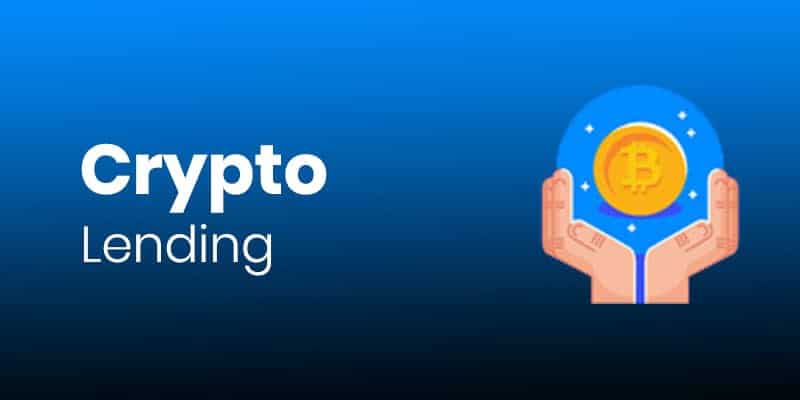 When you compare Bitcoin lending platforms and decide which coin to lend, it is, of course, essential to take into consideration the interest rate you will receive. There is plenty of evidence that suggests that crypto lending rates can vary widely between cryptocurrency lending platforms and that rates may also change over time due to the fluctuation of the demand for borrowing cryptocurrency.
Generally, crypto lending rates are measured in terms of annual percentage yields or APYs. For example, suppose you were to lend your crypto from the beginning of the year until the end of the year. This interest rate represents the profit you would be receiving from it as a result. If you lend out your crypto for a shorter period, you will only receive a fraction of the APY.
What Cryptocurrencies Can Lend?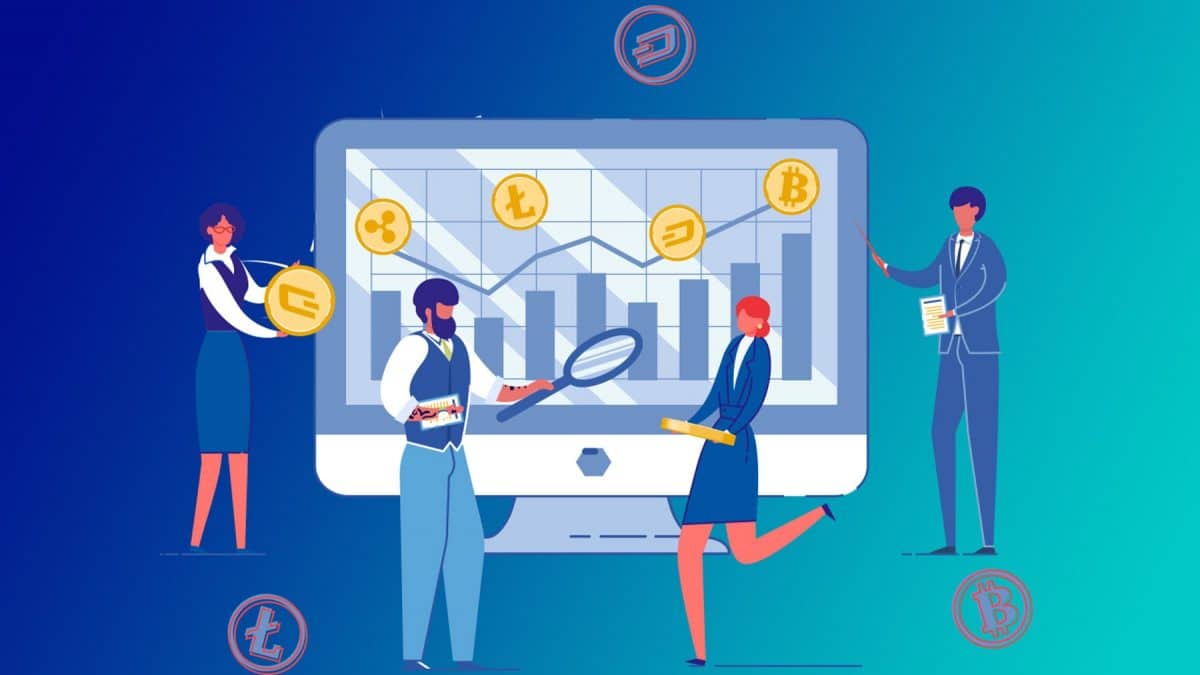 There is a need to understand that not all cryptos can be loaned out, especially those new coins that have actually just been created. Due to the fact that lending platforms typically work with popular cryptocurrencies that are in high demand, it is not surprising to see this behavior. The high demand for a particular coin will lead to a rise in interest rates as more developers and investors will want to borrow the coin. Hence, the platform will be rewarded as well as the individuals lending coins.
Moreover, the best crypto lending platforms intend to support a wide range of alternative cryptocurrencies. This is because the focus of most investors in cryptocurrencies is to earn interest in them so that they can realize a profit without having to sell them since cryptocurrencies are expected to grow enormously in the future. Therefore, it is no surprise that there are exchanges that allow you to lend on more than 50 different cryptocurrencies now.
Cryptocurrencies commonly used include:
Bitcoin

Ethereum

Tether

USD Coin

PAX USD

Maker

Uniswap

Chainlink

Avalanche

Tezos

Cosmos

Terra
If you are interested in seeing out more about which coins each lending exchange offers, please check the table above.  
How to Lend Cryptocurrency in Australia
Do you consider it would be a good idea to lend your cryptocurrency at an interest rate? Since crypto has grown to be a very popular investment tool, most platforms have an easy process for registering that enables you to get started with crypto lending very quickly. AQRU is our top-rated site in 2023 for lending Bitcoins as well as for lending a variety of other assets.
This process shouldn't take you any more than a couple of minutes to set up an AQRU crypto lending account. Just follow the steps listed below.
Step 1: Open an Account
The best way to create a new account is to go to AQRU.io and click the 'Sign Up' button. Once you have written down your email address and chosen a password, click on the Create Account button to proceed.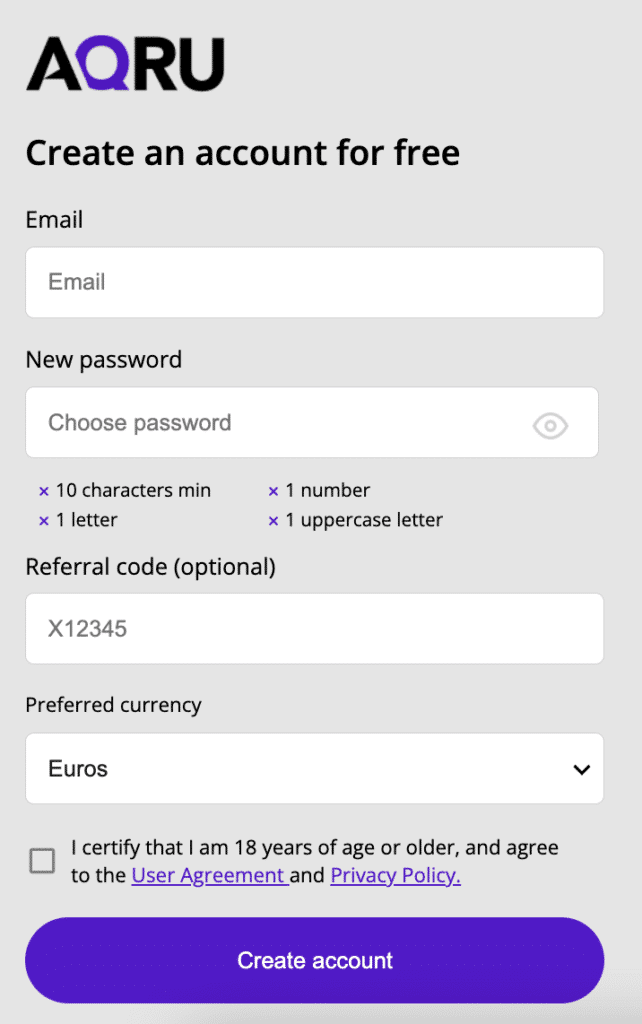 Cryptoassets are highly volatile unregulated investment products.
Step 2: Deposit Funds
Firstly, you need to verify your account before you are able to deposit funds. During the process, you will simply be asked to provide details about your citizenship, your address, and your valid IDs. Next, choose the method you would like to deposit and enter the amount upon completing the account verification process. There are many payment options for you to deposit funds, including bank transfers, cryptocurrency deposits from another platform, or even using your debit or credit card.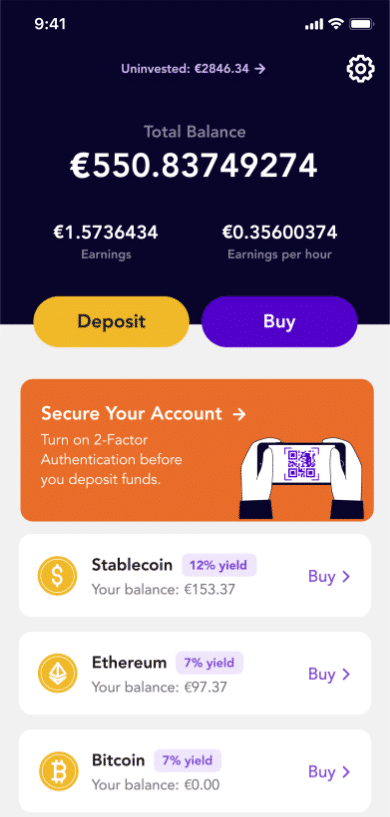 Step 3: Lend Cryptos
Depending on the displayed interest rates and the amount you would like to lend, you can choose which coin you'd like to lend. In order to create a portfolio of crypto loans with different interest rates and risk profiles, it is important to remember that AQRU enables you to lend more than one coin at once.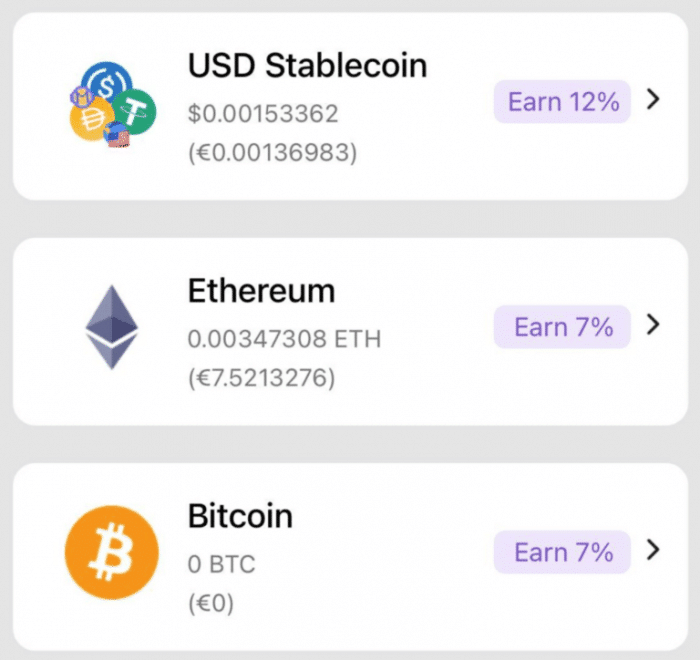 Cryptoassets are highly volatile unregulated investment products.
Is it Safe to Lend Crypto?
Even though crypto lending has a relatively good track record of security, it should not be regarded as completely secure as traditional lending via bank accounts. In addition, it is worth mentioning that the Financial Services Compensation Scheme (FSCS), unlike savings accounts, does not offer protection for crypto lending accounts.
Regardless of which crypto lender you choose, you can be assured you will get great protection for your funds. Many lenders, for example, use a secure digital wallet to store their funds during the lending process as a way of securing them. Additionally, you should take note of the fact that platforms such as AQRU offer insurance policies for the replacement of any funds lost in the event of a hacking incident or any other type of loss.
Additionally, you need to keep in mind that it is possible to lose money by lending crypto-currencies to others, as any investment carries risk with it. The repayments are not guaranteed in peer-to-peer Bitcoin lending since repayment is affected by the repayment of a single borrower. Therefore, most of your principal can be lost through peer-to-peer crypto lending if your lender defaults. Moreover, even if you earn interest on your crypto loan, the price of the coins you hold might decrease, so you might end up losing money.
Conclusion
Using cryptocurrency lending companies, you can earn interest on your crypto holdings on a daily basis. Putting your crypto money to work for you right now is much easier than it has ever been, thanks to our list of the top crypto lending platforms in Australia.
AQRU is a crypto lending platform that you can choose from if you'd like to open an account to win interest as soon as possible. Earn 7% APY on Bitcoin and Ethereum with AQRU's mobile app, and don't be bothered by hidden fees or charges. In addition, AQRU can help you open an account that accepts deposits in fiat currencies, and with AQRU's assistance, you can earn returns that reach 12.0% APY when you hold stablecoins. The process to register is straightforward and can be completed in a matter of minutes!
AQRU – Best Platform to Lend Cryptocurrencies in Australia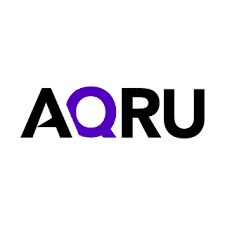 Cryptoassets are highly volatile unregulated investment products.
FAQs
How does crypto lending work?
Which is the best platform for lending crypto?
Is lending Bitcoin profitable?