Aqru.io Review – Pros & Cons
Fact Checked
Everything you read on our site is provided by expert writers who have many years of experience in the financial markets and have written for other top financial publications. Every piece of information here is fact-checked. We sometimes use affiliate links in our content, when clicking on those we might receive a commission - at no extra cost to you. By using this website you agree to our terms and conditions and privacy policy.
Each person who trusts their money in a business opportunity has no less a goal than to get the best return on each investment they make. In certain circumstances, a cryptocurrency can be bought and sold on its own in a traditional way or invested in the hope of obtaining juicy returns from the yield interest offered by companies like AQRU, which offer crypto lending services.
This guide will provide you with insight into this emerging company. Despite its recent launch that took place in the last quarter of 2021, it has already made waves because of how it intends to revolutionize this market within the realms of cryptocurrencies. So, let's take a look at our AQRU.io review to gain a better understanding of how it works, the benefits you can obtain from investing in it, as well as the features available.
What is Aqru.io?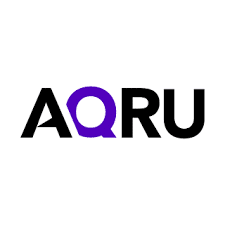 Aqru.io's goal is to provide investors with a convenient way to store and profit from their crypto holdings. For simply being the custodian of your digital assets, the platform will offer interest rates that range from 7% to 12%. Furthermore, Aqru.io is a user-friendly website that keeps unnecessary financial and crypto terminology out of the equation, and it is possible to track earnings in real-time.
As a platform launched in December 2021, it will have a lot to prove as it will have a great deal to prove to its adversaries in the market. However, it is different from most others because of its concept as a platform. With the experience and knowledge of the team behind it, it claims to present the best user experience possible while ensuring the best return on exchanges based on decentralized finance markets (DeFi). The end product will be an ecosystem that is open to everyone.
Several cryptocurrencies are available on the platform, such as Bitcoin and Ethereum and stablecoins, which are tied to traditional currencies and have a stable value, such as USDT, USDC, and DAI. In fact, the platform allows users to convert their money into a cryptocurrency asset that they can store in their secure wallet, which then will allow them to invest in curated products that will provide a return on their cryptocurrency. In addition, the AQRU platform's wallet infrastructure has been backed by Fireblocks, a technology that's the same as that used by over 70 banks worldwide, ensuring an additional layer of protection for investors' money.

Your capital is at risk.
Aqru.io Pros & Cons
Pros:
The interface is simple and easy to use
Providing competitive exchange rates
Large deposits can be rewarded with competitive interest rates
Regulatory status and ownership structure clearly defined
Cons:
For crypto withdrawals, there is a high $20 fee
The number of coins supported by this platform is limited
Earning Higher Interest Yields on Cryptos
Through decentralized exchanges as well as participation in and support of institutional and personal borrowers, AQRU generates revenue from lending out its customers' digital assets. This lending platform is rigorously managed by a risk management team and includes insurance for deposits that can be lent to decentralised exchanges. Furthermore, the platform ensures that it is 100% or more collateralized when it lends money to institutional and retail investors. Because of this, customers are able to access their money and receive returns almost immediately.
A large portion of cryptocurrencies in circulation is still generating strong returns because market participants are willing to pay high-interest rates for access to assets they would otherwise not be able to access with traditional methods. According to the company, as the crypto market develops and capital becomes more accessible, yields will decrease. On the other hand, there will also be opportunities that will emerge to compensate for the decline in yields.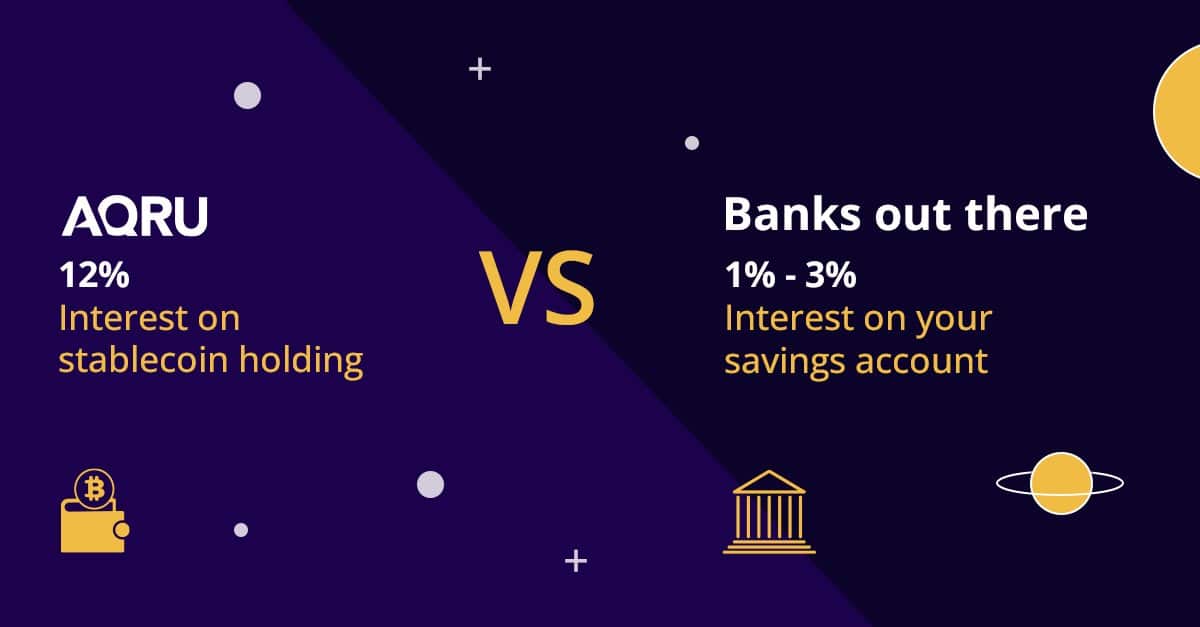 Your capital is at risk.
Bitcoin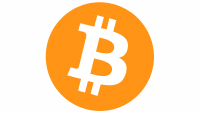 Cryptocurrencies are known to be volatile; therefore, trading crypto is a high-risk strategy since they will continually fluctuate in price. Investors who believe in Bitcoin can simply hold their crypto for speculation purposes as opposed to investing in it. Earning interest on your Bitcoin is a great way to increase the value of your Bitcoin position if you plan to hold the coins for a long time.
Obtaining interest in bitcoin has a number of advantages, one of which is the high-interest rates you can receive. The average traditional savings account offers interest rates of just 1% or less annually. In contrast, most bitcoin savings accounts offer more than 5 times the interest of traditional savings accounts. Moreover, because the interest is paid in Bitcoin, if the value of bitcoins increases, the interest you earn will also increase.
The biggest risk that Bitcoin investors face when they use it to earn interest on their money is the volatility of the cryptocurrency's price. The interest you can earn is between 5-7% whether the price of bitcoin rises or falls, but if the price of bitcoin falls a similar percentage, then after a year of investing, the USD value will be the same. Therefore, if you believe that the price of Bitcoin is going to rise in the long term, then you may find it beneficial to invest in Bitcoin through an interest-bearing account.
This is actually one of the best features of the AQRU.io platform. In addition, AQRU.io offers Bitcoin lenders a 7% rate fee making it a noticeable aspect for investors interested in this crypto lending site.
Ethereum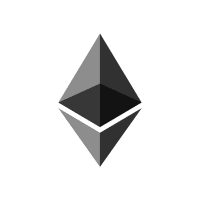 The value of Ethereum has appreciated faster than the value of Bitcoin over the last 12 months, and it is currently the second-largest cryptocurrency by market capitalization in the world. This is because Ethereum has a smart contract platform on its blockchain, which makes it different from Bitcoin.
In essence, smart contracts are codes on Ethereum's blockchain, which can handle digital assets autonomously, enable unique ways to earn interest on Ethereum tokens, and can handle crypto-assets autonomously.
A great way to grow your cryptocurrency portfolio is to stake your Ethereum tokens too. It's true that Ethereum offers many benefits in terms of earning interest, but it is much riskier to invest in Ethereum than it would be in a standard savings account. Although crypto savings accounts are low risk, you are still at risk of losing your savings if the value of your cryptos drops.
While you're earning interest on a lending platform like AQRU.io, you should monitor for fluctuations in interest rates, as you may be able to use several platforms to earn the highest interest possible. As of this writing, just like the Bitcoin case, Ethereum has an interest rate of 7%.
Stablecoins
The term stablecoin refers to a form of digital currency whose value is pegged to a price-stable asset, such as the US dollar or gold. Investing in stablecoins can provide investors with a way to earn interest through crypto lending while avoiding the volatility of crypto assets such as Bitcoin or Ethereum that we have been discussing.
As a matter of fact, it is particularly noteworthy to highlight the fact that AQRU.io claims a 12% interest yield for its supported stablecoins such as USDC, USDT, DAI. This is a significant payout considering this lending platform offers daily interest payouts, as opposed to most banks that offer interest rates that do not exceed 1% annually.
Aqru.io Fees & Commissions
As far as trading fiat for cryptocurrency, crypto for cryptocurrency, and crypto for fiat are concerned, AQRU charges a 0.5% fee per transaction value. Besides that, it also charges a fee equivalent to $20 for cryptocurrency withdrawals. In contrast, Fiat withdrawals can be made for free.
Moreover, there is no minimum amount required when it comes to withdrawals, provided that the fee can be covered. However, deposits are required to be made in the amount of 100 euros, which is just above the amount of 110 dollars.
Aqru.io User Experience
Your capital is at risk.
AQRU.io platform's mission is to make crypto trading more accessible to the average person and enable holders of digital currency to earn instead of just sitting on their crypto, as opposed to just sitting on it. A team conceived this of highly experienced and well-trained professionals. The group behind the AQRU movement has had one of the longest histories in DeFi in the UK and is now bringing their wealth of knowledge and experience to the table to challenge the status quo in the system.
Users of the AQRU have an easy-to-manage interface that allows them to deposit fiat currencies such as US dollars, pounds, and Euros, in addition to cryptos like Bitcoin, Ethereum, USDT, and USDC, and earn substantial returns over a short time.
In order to provide the highest interest yields on cryptocurrency within one insured and regulated platform, AQRU set out to establish the safest and easiest way for anyone to access good returns in crypto.
Aqru.io Features, Charting, and Analysis
While there have been a few comments that we have found from clients due to the fact that AQRU.io is a new crypto lending service on the market, we have found that this provider's staking platform was built with beginners in mind, since the site itself is simple and free of unnecessary widgets. AQRU mobile app even provides the option for you to log into your crypto staking account from your mobile device, which is user-friendly.

Customers can simply use its state-of-art app to deposit traditional currency, existing cryptocurrency holdings, or even buy cryptocurrency, and instantly begin earning interest rates of up to 12 percent.
Aqru.io Account Types
Based on our research before writing this guide, we found out that there is currently only a single account that ACRU.io offers to its users so that they can make these investments in cryptocurrencies. In the same way, the platform does accept corporate clients throughout the world. Consequently, to be able to onboard this type of customer, they will have to identify the business, the directors, as well as all of the beneficial owners of the company.
Aqru.io Mobile App Review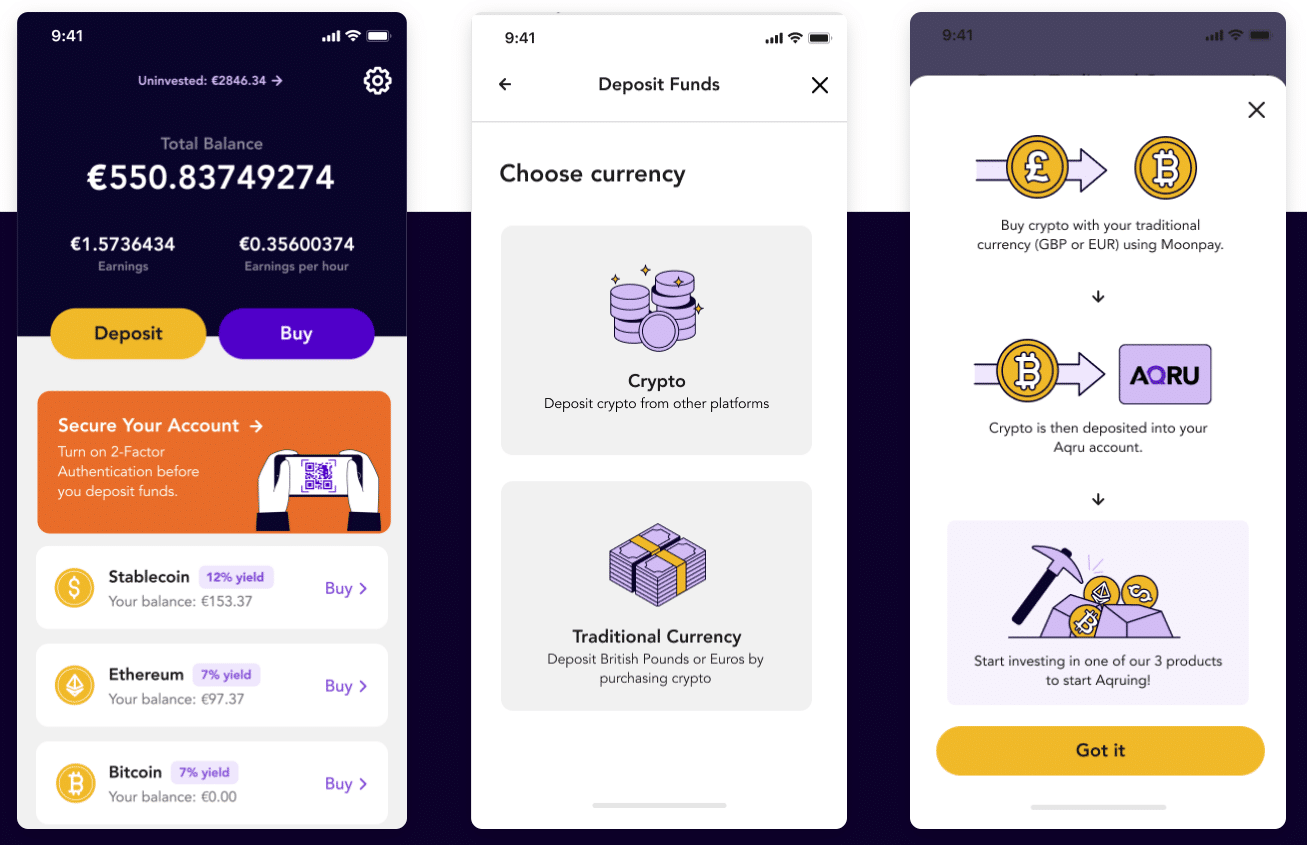 Your capital is at risk.
AQRU.io has a mobile app available to users of both Android and iOS. Depending on their device, users can download the app from Google Play or the App Store. Getting started with the app is as simple and intuitive as setting up an account and managing assets through the web platform once it is installed.
Aqru.io Deposit and Withdrawal Methods
It is necessary to make a deposit of at least 100 euros. However, as long as the user is able to cover the fee, there is no minimum withdrawal requirement.
There are many payment methods that this cryptocurrency lending platform accepts, including debit cards, credit cards, bank transfers, or crypto wallet-to-crypto wallet payments (at this time, they accept BTC, ETH, USDT, USDC, and DAI).
The processing time for payments from AQRU is incredibly fast, which makes it ideal for investors to invest. It is normal for them to inform you within 20 minutes of your cryptocurrency transfer that they have received the funds.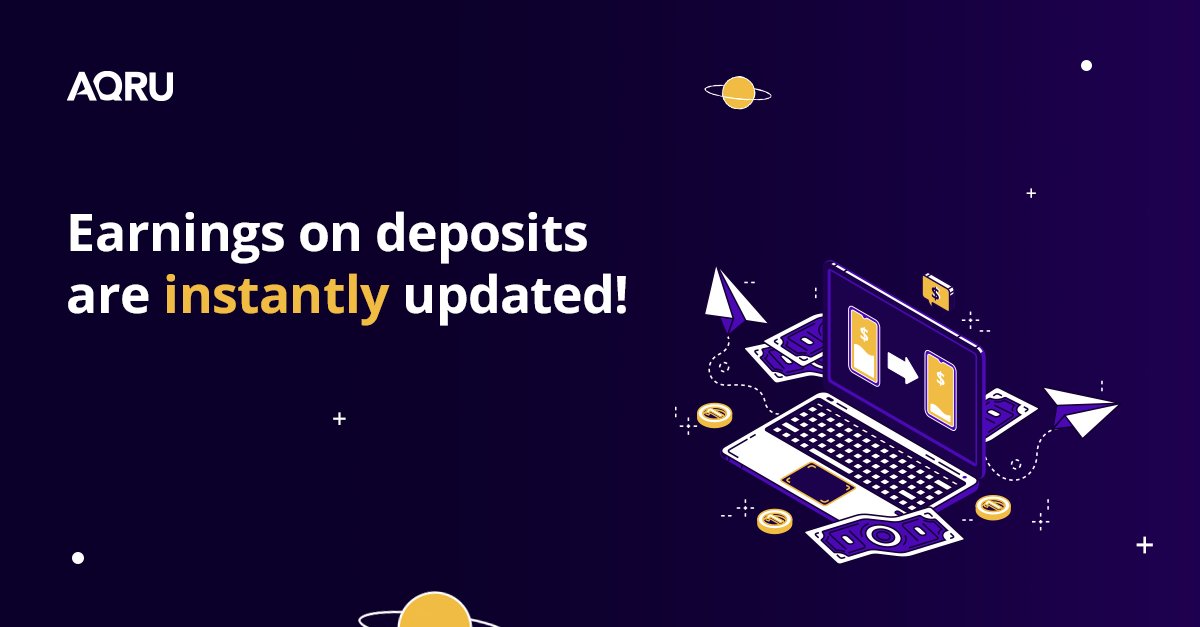 Nevertheless, if you are using fiat currency, this is something that will be determined by your bank and the method of payment you will use. For example, there are some transfers that the recipient can confirm in as little as an hour, but there are others, such as international transfers, which can take up to five days to clear, according to where your bank is located.
Aqru.io Contact and Customer Service
AQRU.io has its own client portal that is available to its clients. Through the platform's portal, users are able to open support tickets or check out the Help and Support section as well as the FAQs section. In addition, the Aqru.io team shares some interesting insights on its blog, which is open to everyone interested in learning more.
On the other hand, users who require further guidance or personalized answers to their questions can contact the Aqru.io team by several options. Whether you open a ticket from the client portal by sending an email with your question to their support email address or by using live chat available 24/7, you can obtain the assistance you need.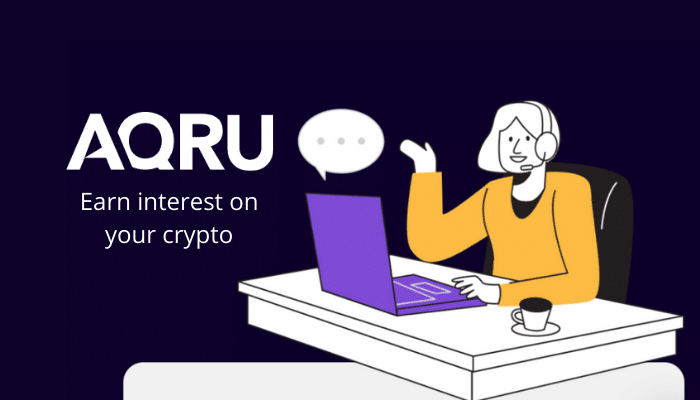 Your capital is at risk.
Is Aqru.io Safe?
When dealing with any investment, security is one of the biggest concerns when it comes to choosing where to place your money. In an era where we are immersed in a world of hyperconnectivity, it is crucial to think that your investment will be protected against any eventuality.
As far as we evidenced before preparing this AQRU.io review, AQRU can protect your money from theft and hacking by providing investors with a fully insured facility. While making this offering accessible through a simple interface, investors will have real-time access to the growth of their financial assets.
Fireblocks provide a total security solution for this platform, even though it is fully insured. Over 70 financial institutions are using this platform to protect their digital assets around the world. In addition, before depositing any funds, two-factor authentication will be used to secure your account further.
As far as regulation is concerned, AQRU.io claims to be regulated by Accru Finance UAB. This Lithuanian financial entity offers exchange and custody services of virtual assets in accordance with the Lithuanian legal regulations. According to its website, Accru Finance UAB has given full satisfaction to all the conditions necessary to be characterized as a virtual asset service provider (VASP) pursuant to Lithuanian law as of 21 January 2022.
How to Start Earning Higher Interest Yields on Cryptos with Aqru.io
Step 1: Open a Trading Account
The first step towards becoming a user of Aqru.io is to create an account on the platform. It's very simple to do so. Click on the 'Sign Up' button on the right top side of Aqru.io's website to sign up for an account.
Ensure you enter your email address, create a strong password, use your referral code if you have one, and select your preferred currency from euros, pounds, US dollars, or Canadian dollars.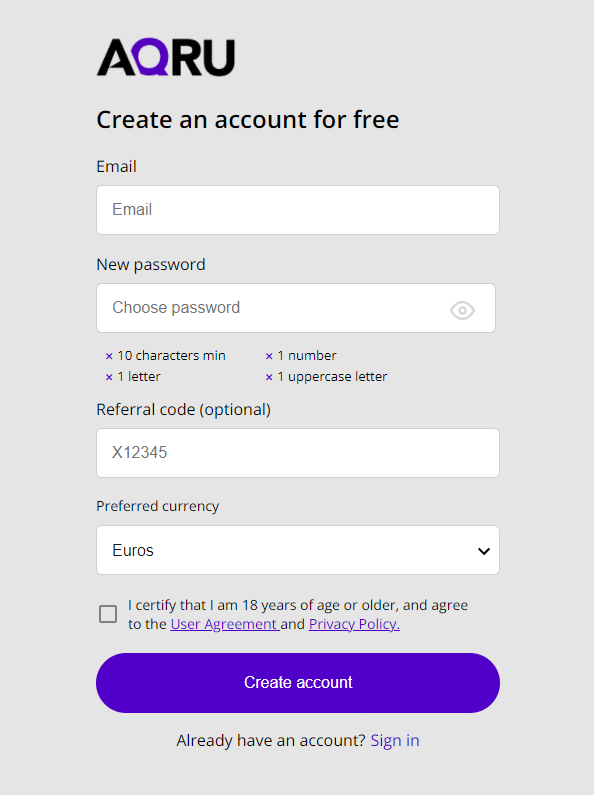 It is demanded that you be at least 18 years of age to register and provide some personal information. It is important to keep in mind that entering your email address and password is only the beginning of your registration process. Each Aqru.io account is verified prior to the funds being transferred to ensure that the account holder is who they claim to be. There is nothing to worry about as crypto exchanges' process is the same for everyone who engages in reliable transactions.
On the other hand, it is a condition that you provide a document to verify your address and identity as a user of Aqru.io. For example, you can provide government-issued identification cards or passports to verify that you are who you say you are. In addition, the use of your utility bill, bank statement, or a government-issued document, which shows your current address, can facilitate address verification.
Your capital is at risk.
Step 2: Deposit Funds
If you have completed the verification process, it is time to start trading once you have done so. If you prefer, you may make a deposit either through the transfer of your existing crypto portfolio, through the use of your credit or debit card, or by making a bank transfer.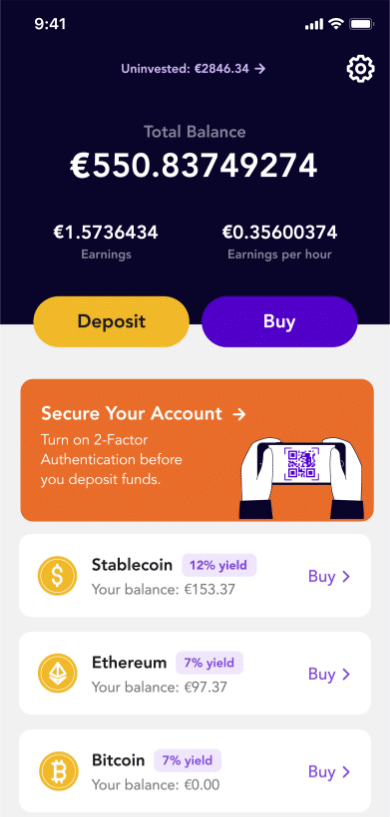 Step 3: Start with Aqru.io
As soon as you have funded your account, you will need to select the cryptocurrency to invest in. You will be able to view an expected percentage of returns for each asset displayed on Aqru.io so that you can make a more informed decision.
As of right now, though, you can choose from Bitcoin, Ethereum, or one of three stablecoins backed by the US dollar, USDC, DAI, and USDT.
Your capital is at risk.
Aqru.io Review – Conclusion
AQRU.io aims to provide its users with a high yield on their crypto assets by providing an easy-to-use crypto exchange. Founded by a team of finance and technology experts upset with the low returns people see when it comes to crypto, Aqru holds a unique position in the market.
As a startup, AQRU is an attempt to make things easier and open the crypto world to everyday investors. Moreover, if the above wasn't enough to bring its clients high yields, it also hopes to bring them high-quality services. Even though the list of cryptocurrencies that the company offers is quite limited, there is still room for growth. The platform is currently available in a few markets, but in the future, it is likely to be expanded to other markets as well.
You can start investing in less than five minutes using this easy and simple crypto lending platform. If you would like to discover more about how this works, please click on the button below.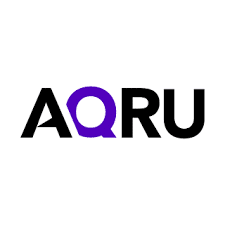 Your capital is at risk.
FAQs
What is cryptocurrency trading?
What crypto assets are available in Aqru.io for its yield-as-a-service feature?
Can I trade cryptos in Aqru.io?
Can I open an account with Aqru.io in the US?
Is Aqru.io a crypto exchange?