How To Buy Cardano in Australia- Step By Step Guide
Fact Title
fact tooltip may be found in theme options under general.
As one of the top-rated blockchain protocols, Cardano is known for its fast transactions and smart contracts. As a result, Carda's native token, ADA, is a popular crypto investment.
The following guide will show you how to buy Cardano (ADA) in Australia at a regulated broker with low fees. Additionally, we will go over the ins and outs of Cardano from an investment perspective so that you can determine whether or not it is the right digital asset for you.
How To Buy Cardano- Step-by-Step
Step 1: Sign up to eToro.
Step 2: Verify your ID using a driving lisence or passport.
Step 3: Fund your eToro account. The minimum deposit is $20 and the minimum trade amount is just $10!
Step 4: Use demo trading to practice investing and learn about the eToro platform.
Step 5: Search for ADA through the cryptocurrency marketplace.
Step 6: Place an order including a stop loss, take profit and amount that you would like to buy.
If Cardano does not fulfill your expectations. In this article will walk you through fantastic alternatives such as Tamadoge, Battle Inifnity Token or Lucky Block.
Your money is at risk.
A Closer Look At How To Buy Cardano In Australia
Here is a more detailed step-by-step guide that will take you through the process of buying Cardano online in less than five minutes using eToro.
In addition to accepting US dollar deposits, eToro supports using debit/credit cards, Paypal, and bank transfers for fee-free deposits. This regulated broker also offers you the opportunity to buy Cardano at a low cost of only $10 if you wish to do so.
Step 1: Sign up to eToro
If you are interested in investing in Cardano, you should create a free account on eToro.com in order to begin the process. You will need to provide some information during the registration process, such as your name, email address, cell phone number, username, and password.
After clicking on the 'Create Account button, additional information will need to be entered in order to complete the registration process.

In addition, you will also be required to go through a quick identity verification process, which will require you to provide a copy of your ID to verify your identity. The entire process of opening an eToro account should not take you more than five minutes from beginning to end.
Your money is at risk.
Step 2: Verify ID
All eToro users are required to verify their identity before they can trade on the platform. The easiest way to do this is to upload a clear copy of your driver's license or passport, which can either be scanned or photographed and then click "Submit." Furthermore, the platform requires proof of address that can be shown as a utility bill.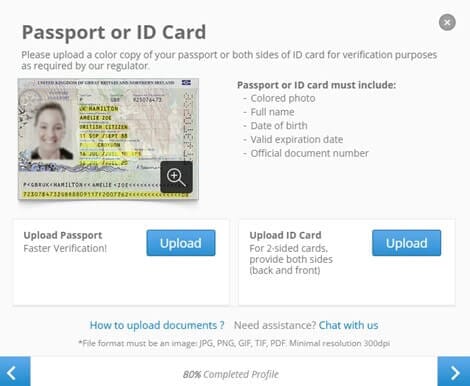 Step 3: Deposit funds
Before you can begin trading cryptos, you will need to fund your account. In order to open an account with eToro, you must deposit a minimum of $10. It is possible to make payments using a variety of methods, such as credit cards, bank transfers, PayPal, Neteller, or Skrill, among others. There is, however, a chance that the payment methods that are offered may differ depending on where you live.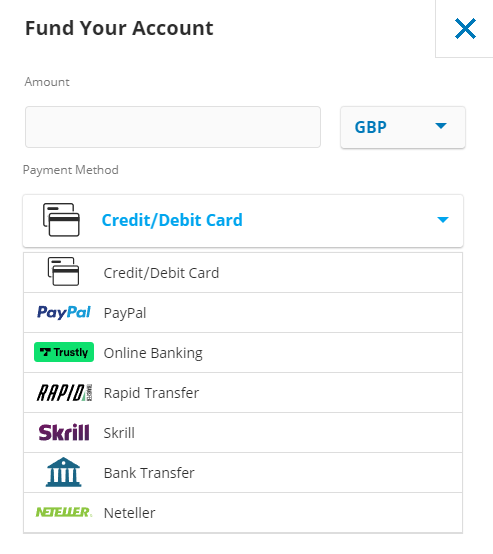 Step 4: Practice with a demo account
For opening a demo account with eToro, all you need is a valid email address. Furthermore, there is no limit to the number of accounts that can be opened; each account can have a different name and email address. As a result, more than 3,000 tradable markets are on the platform, and you can access $100,000 in virtual funds.
Step 4: Buy Cardano
Finally, you will be able to purchase Cardano! Enter the ticker symbol ADA in the search bar and click 'Trade' when it appears. On the order form, you will need to enter the amount of ADA you would like to purchase.

In this part of the process, you can also set your stop losses and take profits. As a result, you can close a trade when it reaches a certain price. Please take the time to review and fully understand your trading strategy before attempting to use any of these features.
Is It Worth Buying Cardano In 2022?
As with many cryptocurrencies, Cardano experienced a significant dip in 2022, with its price plummeting from its high of $3.10 in September 2021 to just over 0.42 cents in July 2022, according to CoinMarketCap.com. Despite this, only 75% of its maximum supply of coins is currently in circulation, so there are still opportunities for investors to accumulate coins in the future.
By the end of the year, Cardano is predicted by Wallet Investor to drop further, to just over $0.08 cents, and to drop another $0.03 by the end of 2023. On the other hand, DigitalCoinPrice predicts an average price of $0.69 for this year. According to Gov Capital, Cardano could fall to $0.53 by the end of 2022.
It can be concluded that these numbers are a far cry from the coin's high and even further away from the $10 value that many investors were hoping for. Moreover, in the unlikely event that Cardano reaches $10, it won't be this year, next year, or anytime soon.
Is it likely that Cardano will continue to climb in the years to come? According to DigitalCoinPrice, Cardano could reach $0.97 by the end of 2025. According to Price Prediction, the price will be $1.95. The most optimistic prediction comes from Gov Capital at $5.72.
There is no way to predict crypto prices a month or a decade in advance, so long-range forecasts should be taken with a grain of salt. However, in 2030, according to the modeling done by InvestingCube, Cardano could reach a value between $9.69 and $49.98.
Past performance is not predictive of future results. Your money is at risk.
What's a Good Price To Buy Cardano?
In 2017, if you had purchased Cardano at the time of its launch, you would have paid roughly 10 cents per ADA. In other words, if you invested $1,000, you would now have roughly $5,500. However, the cryptocurrency is a deal at a price below $1 because of the expected changes to the platform and the completion of the final development stage.
It is expected that ADA's value will increase along with the value of the blockchain as it gets faster and more efficient in the future. According to the experts at Motley Fool, there is a possibility that Cardano may be able to reach $1 again soon, making it a good buy at the moment.
Undoubtedly, cryptocurrency is highly volatile and a risky investment at any price. However, it is nevertheless possible that Cardano could be considered a "set-it-and-forget-it" investment in which you can park your money and wait until 2030 to see what happens.
What Is Cardano?
It is widely acknowledged that Cardano is the first open-source blockchain technology project built from first principles. It uses a scientific research methodology in which systems, concepts, and protocols are peer-reviewed by the brightest minds in academia. Cardano is a platform for smart contracts that have been developed for the global financial system. With Cardano, smart financial contracts will be safe and secure for mass adoption. As part of its mission, Cardano aims to solve issues associated with supply chain tracing and to track unique items, so they do not become fraudulent. The native digital currency of the Cardano platform, ADA, has been designed with the ambitious goal of becoming a global platform for financial transactions via blockchain technology. In the future, Cardano holders can spend their coins with merchants connected to the blockchain worldwide.
Cardano (ADA) has five distinct 'eras' of updates to achieve its open-source vision. These are Byron, Shelley, Goguen, Basho, and Voltaire. Cardano's eras are named after famous historical figures. Cardano is named after Geralamo Cardano, an Italian polymath.
A unique team of individuals is working on Cardano, founded by two of Ethereum's founders, Charles Hoskinson and Jeremy Wood. Cardano is managed by three companies: the Cardano Foundation, Input Output Hong Kong (IOHK), and Emurgo. Engineers and developers at IOHK are responsible for Cardano's development. Cardano is driven by Emurgo, a Japanese company developing business relationships. The Cardano Foundation plays an important role in promoting the adoption of the Cardano blockchain among everyday users.
What Is Cardano Used For?
The Cardano project was launched in 2014 by Charles Hoskinson and Jeremy Wood as a decentralized, open-source, third-generation proof-of-stake blockchain project intended to be a more efficient, scalable, and environmentally-friendly alternative to proof-of-work (PoW) networks like Ethereum.
A basic objective of the company and its mission statement is to provide financial services, including peer-to-peer (P2P) payments and smart contracts to an unbanked population of the globe, which it calls 'RealFi.'
With smart contracts, anybody can access banking through a public, decentralized ledger, so that middlemen, bankers, and brokers such as Western Union and Paypal will no longer be needed, as their stocks fell 25% on their worst trading day in February 2022, losing $50 billion in valuation.
As a result, Cardano is gaining ground on traditional financial institutions and within DeFi itself. As Cardano, Solana, and Polkadot gained momentum, Ethereum's market share dropped from almost 100% to 70% within DeFi.
Other Cryptos To Consider This Year
If Cardano doesn't fulfill your expectations, here are some other cryptos that may perform even better than Cardano during this year.
TAMADOGE (Tamadoge)– Play-To-Earn Coin in the Doge Eco-system

A number of factors contribute to Tamadoge being the top cryptocurrency to consider this year in Australia, including the following. The first reason is that it is one of the best new meme coins available on the market. As a result, there is a strong possibility that this coin will surpass top meme coins like Dogecoin and Shiba Inu over the next few years.
Tamadoge (TAMA) is a native crypto and utility token that powers the Tamaverse, an NFT gaming platform where players can compete for wins and earn free crypto. To enter the Tamaverse and compete for rewards, you must have Tamadoge meme coins.
The roadmap, however, is what makes TAMA unique. To begin with, the token is a deflationary one. Due to this, its value is going to increase over time as a result. As a result of its play-to-earn (P2E) features, Tamadoge gained a great deal of popularity without much noise on the Internet. It is worth noting that Tamadoge is quite different from Dogecoin, which has a lot of social media support from people like Elon Musk.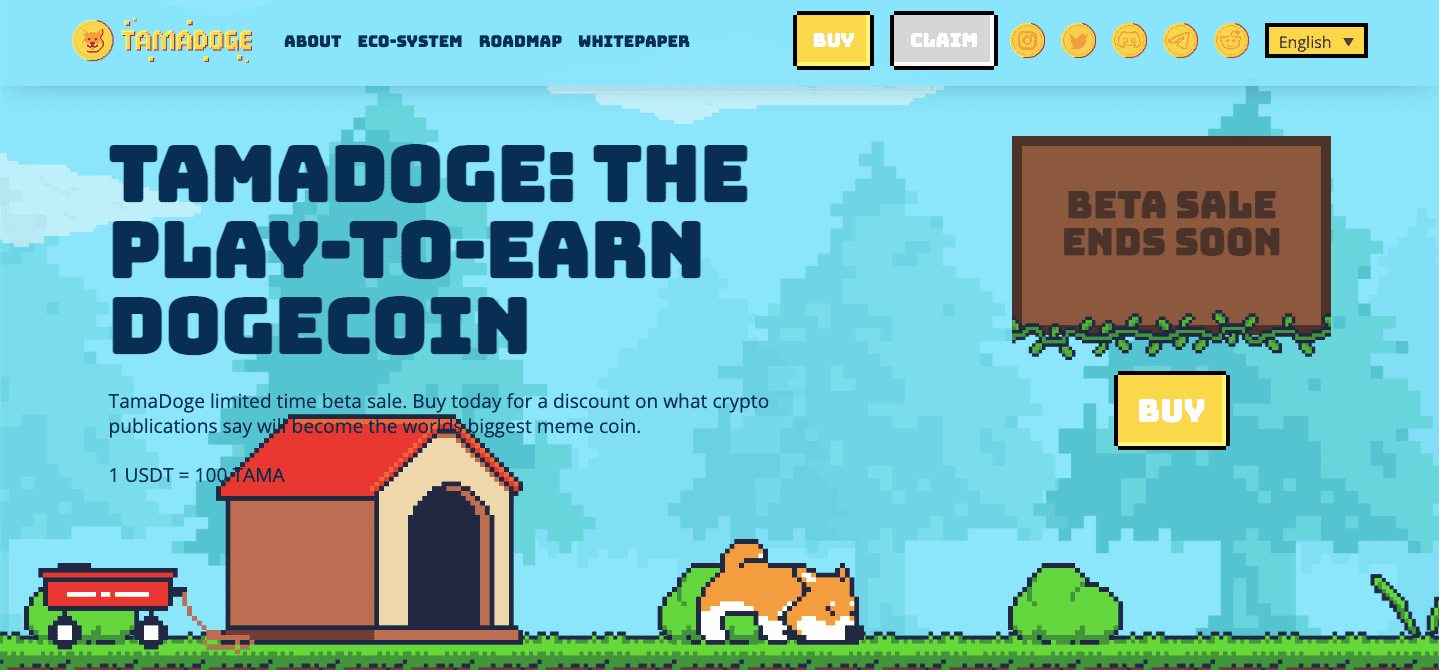 In July 2022, Tamadoge announced the launch of the beta pre-sale stage of the project. The number of tokens is also expected to be limited to 2 billion. During the pre-sale, the TAMA store sells 50% of the total supply (1 billion TAMA tokens). Furthermore, 20% of the tokens (400 million) have been set aside for future listing on crypto exchanges. The blockchain will add the remaining 30% (600 million) to the market over the next ten years.
Currently, the public pre-sale event is taking place, and tokens are expected to increase by 25%. To purchase Tamadoge, please visit the website.
The long-term value of TAMA is expected to be higher than Dogecoin's newly-increased 132 billion tokens. This is because the supply of TAMA is much smaller.
Your money is at risk.
Battle Infinity (IBAT) – Innovative Metaverse Game Token to Watch

The Battle Infinity is a gaming universe and metaverse with a native currency known as IBAT. Doubtless, Battle Infinity is one of the most undervalued cryptocurrencies in today's market. There is no doubt that Battle Infinity is positioned to completely revolutionize the gaming industry, to the point that it has already raised $2,000,000 in only five days. The IBAT platform integrates gaming, metaverse, and blockchain, allowing players to compete in various sports, such as football, rugby, boxing, basketball, and cricket.
Because the Battle Infinity ecosystem is built on blockchain networks, it is tamper-proof. In addition, the company's focus on security and immersive experiences has made it a favorite among all NFT-gaming platforms.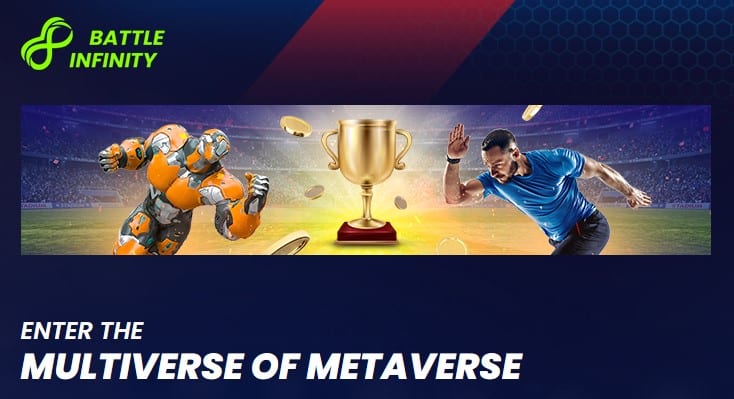 As part of the Battle Infinity metaverse, there are six elements – Premier League, Battle Market, Battle Swap, Battle Stake, Battle Store, and Battle Arena – all of which are independent ecosystems with unique art features. Battle Infinity also allows you to earn IBAT tokens and exchange them for other currencies.
Is IBAT a long-term or short-term investment? The creators will indeed maintain the ecosystem's liquidity after CEX's launch; however, most undervalued cryptocurrencies boom can lead to a 1000% to 20,000% increase, depending on their timing.
As of right now, IBAT is live on PancakeSwap. The token can be purchased with BNB- 1 BNB is currently worth approximately 39,000 IBAT.
Your money is at risk.
LuckyBlock (LBLOCK) – The Best Crypto Lottery To watch
The Lucky Block crypto lottery system uses LBLOCK as its native currency. Crypto like LBLOCK is currently undervalued, and market perceptions may not truly reflect its value. In contrast to traditional investment portfolios, crypto investors understand that their cryptocurrency stakes can rise to more than a thousand times their original investment.
Bitcoin was the first cryptocurrency and traded for around a dollar in 2011. It is estimated that Bitcoin hovered around $320.19 in 2013, while its all-time high was over $68,000 in 2021. Furthermore, it is estimated that Bitcoin grew by 31,919% between 2011 and 2013. That is the power of cryptocurrencies when they are still in their infancy. Powered by Binance Smart Chain, Lucky Block seeks to revolutionize the traditional lottery industry by leveraging the Binance Smart Chain protocol to enhance players' chances of winning.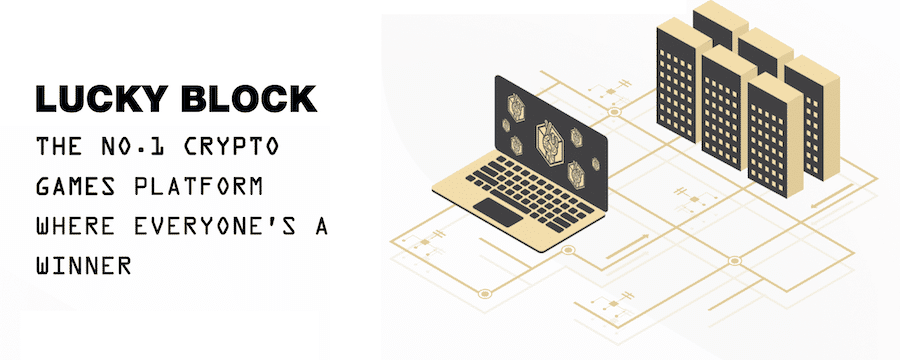 Smart Contracts allow Lucky Block to speed up its drawing process, allowing for multiple daily draws and more winnings. In addition, with Lucky Block, you are able to play the lottery from anywhere in the world, unlike the traditional lottery system, which is not based on people's location.
In order for Lucky Block to be successful as a digital currency, it is very important that its mother project is successful; As was the case with Bitcoin, Lucky Block is a revolutionary project, just like Ethereum, which is a blockchain-based network.
Your money is at risk.
How To Buy Cardano Australia- Conclusion
You can buy Cardano in Australia by comparing a range of crypto brokers and exchanges. Consider their features, fees, security, and overall reputation before choosing a platform. For added peace of mind, consider an exchange registered with AUSTRAC. With eToro, you can buy Cardano from just $10 from the comfort of your own home. In addition, the platform charges no fees on USD deposits and withdrawals, and when buying Cardano, you only have to pay the spread.
One of the most important factors is that eToro is regulated by several tier-one bodies – so you can invest in Cardano confidently.
Cardano has some risks associated with its ownership and use, which there is no doubt about. Therefore, consider ADA part of your overall investment strategy, and if you have any questions about the investment, you should speak to a financial advisor.
Once you have purchased some ADA, you need to consider your short- and long-term goals. The decision you make will be based on whether you wish to keep it on an exchange or whether you wish to transfer it to your wallet.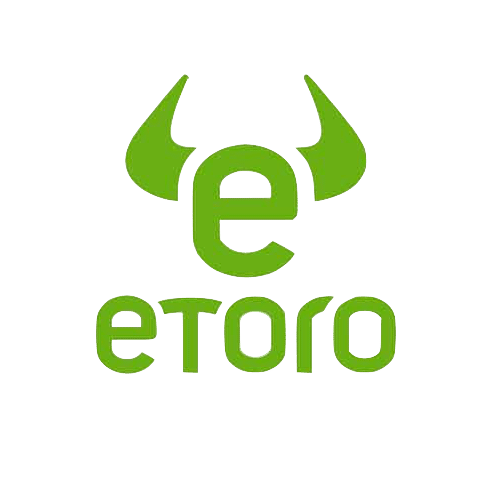 Your money is at risk.
FAQs
Is Cardano a good investment?
Can I buy cardano in Australia?