Best Day Trading Platform South Africa 2023
Day trading is a type of short-term trading strategy that takes advantage of daily price fluctuations in the stock market. This article will review the best platforms for day trading in South Africa. We will also mention the risks and benefits. Moreover, we will guide you through some tips and show you how to open an account on a platform.
Best Day Trading Platform South Africa (List)
Best Day Trading Platforms South Africa- Reviewed
In the following section of our article, we have reviewed the Best trading platforms in South Africa. Within these options, you can choose the one that most appeals to you and suits your trading needs. Each platform has specific characteristics that will help you analyze and compare them.
1. CMC Markets – Day Trading Platform For Experienced Users In South Africa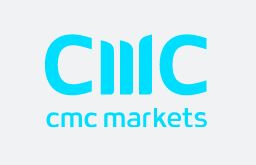 Established in 1989, CMC Markets has built a reputation for trust. Trading on the London Stock Exchange under the CMCX identifies the company as a regulated broker.
There are options to trade bitcoins, cryptocurrencies, and forex on the site. However, a broker such as this may not be able to accommodate traders who are interested in investing in bonds, real stocks, or futures.
Finally, many stock CFDs and ETF CFDs are available at CMC Markets. The CMC Markets CFD trading fee for stocks is $0.002 per share. Commissions charged by the platform are similar to those charged by other platforms.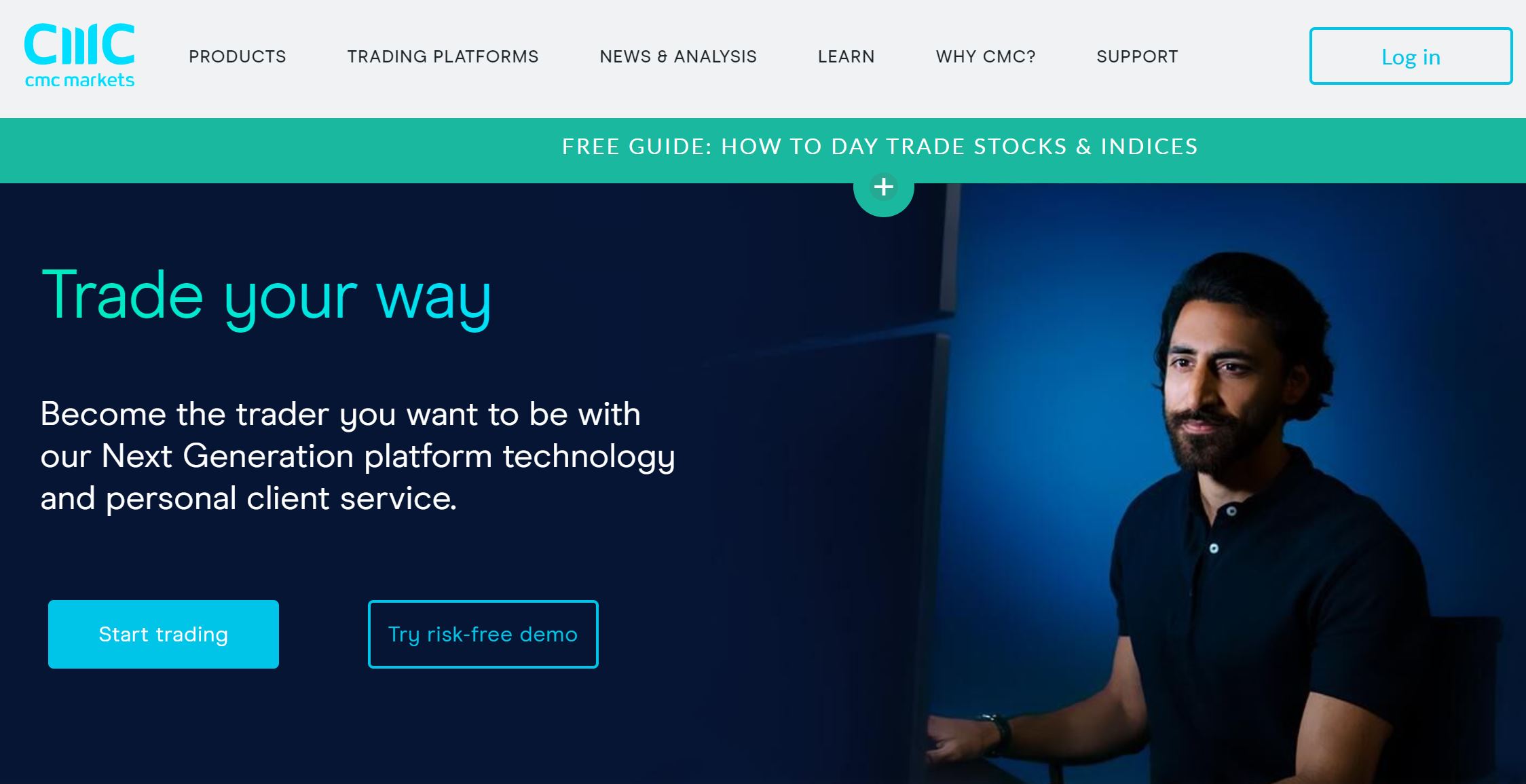 You can trade more than 8,000 stock CFDs and 1,000 ETF CFDs with CMC Markets. Commissions on stock CFD trades are charged by CMC Markets at $0.02 per share. Similarly, CMC Markets does not charge account or deposit fees when it comes to non-trading fees. There are two trading platforms available to users: Next Generation, which is an in-house platform, or MetaTrader 4, which is a third-party platform.
Your Money Is At Risk.
2. Vantage FX- Best Day Trading Platform for Forex
Vantage FX is an international forex trading platform that allows you to day trade the forex markets. Vantage FX is ideal for beginner day traders due to offering low commissions and a demo account that5 can be used to practice your skills.
The platform offers a 500:1 leverage and more than 40 currency pairs. Furthermore, the minimum deposit required to start trading is just $200. The spreads are also competitive at just 1.4 pips.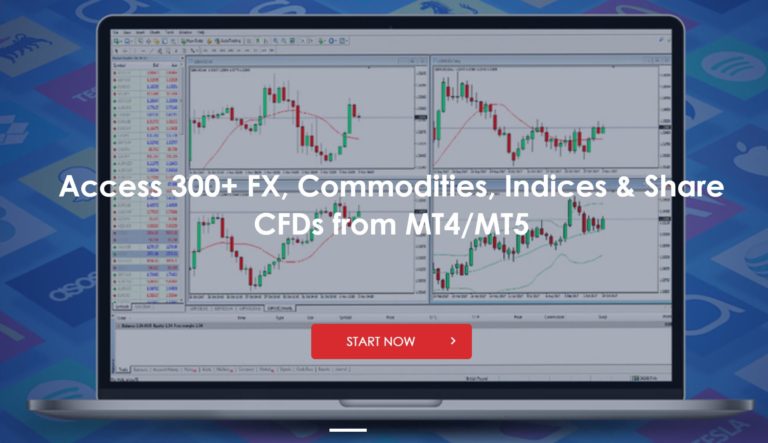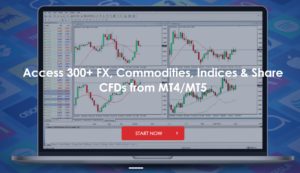 Ideal for day trading, Vantage FX is compatible with MT4 and MT5. These are popular trading charts that are widely used by forex day traders. Both platforms offer a wide range of tools that can be used to conduct analysis and make trading decisions.
Vantage FX is also partnered with a number of reputable social trading platforms including ZuluTrade and Duplitrade. Social trading is a great way to learn about the market and take inspiration from other day traders.
Your Money Is At Risk.
3. AvaTrade – Day Trading On A Commission-Free Platform In South Africa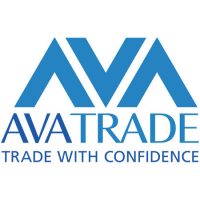 AvaTrade is the best option for those searching for the best platform among the South African trading platforms compatible with MetaTrader. MT4 and MT5 are both available on the platform. So from your living room, you can trade fully immersed from anywhere in the world.
Through AvaTrade, MT4/5 offers dozens of trading indicators, signal generators, chart drawing tools, and integrations with forex EAs. The best VIX index broker also allows VIX trading so that you can automate a VIX trading strategy. In addition to its native trading platform, AvaTrade offers an iOS and Android mobile application.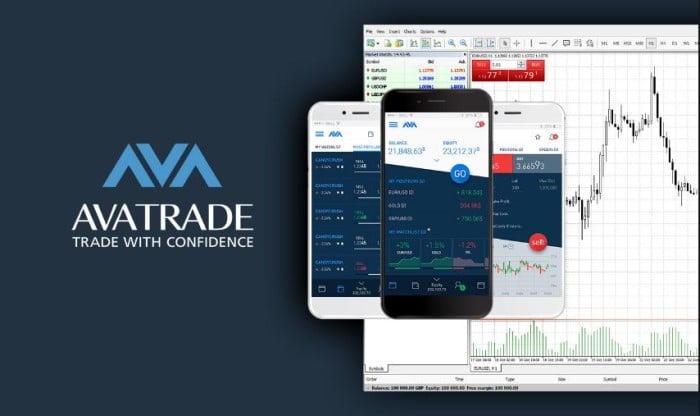 Options trading is even available exclusively on the AvaOptions platform. Regarding supported markets, everything at AvaTrade is packaged as a CFD instrument. Furthermore, you will be able to short-sell your stocks using this platform because of the low fees and leverage. This platform does not charge commissions since everything is included in the spread.
Deposits can be made with a South African bank account, debit card, and e-wallets. The minimum deposit is $100. Additionally, AvaTrade is fully regulated by the South African Financial Sector Conduct Authority (FSCA) and is authorized to operate in a wide range of jurisdictions.
72% of retail CFD accounts lose money with this provider.
4. IG – Day Trading Using Leverage In South Africa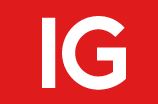 IG, is a reputable and reliable online brokerage company. The number of spread betting markets offered by IG is more than 17,000. Among them are CFDs, forex, stocks, and mutual funds.
In addition to currencies, indices and stocks, the company also invests in commodities. All spread betting markets offer long and short positions with leverage. Leverage is limited to 1:30 for retail clients. Offering short positions can be an excellent option for day trading.
However, IG offers much higher limits for professionals opening accounts. The most popular spread betting markets are currency pairs, indices, and commodities, which account for more than 1 in 22. In addition, thanks to its Negative Balance Protection, you are protected against losing more than your balance allows when you enter into a leveraged position with IG.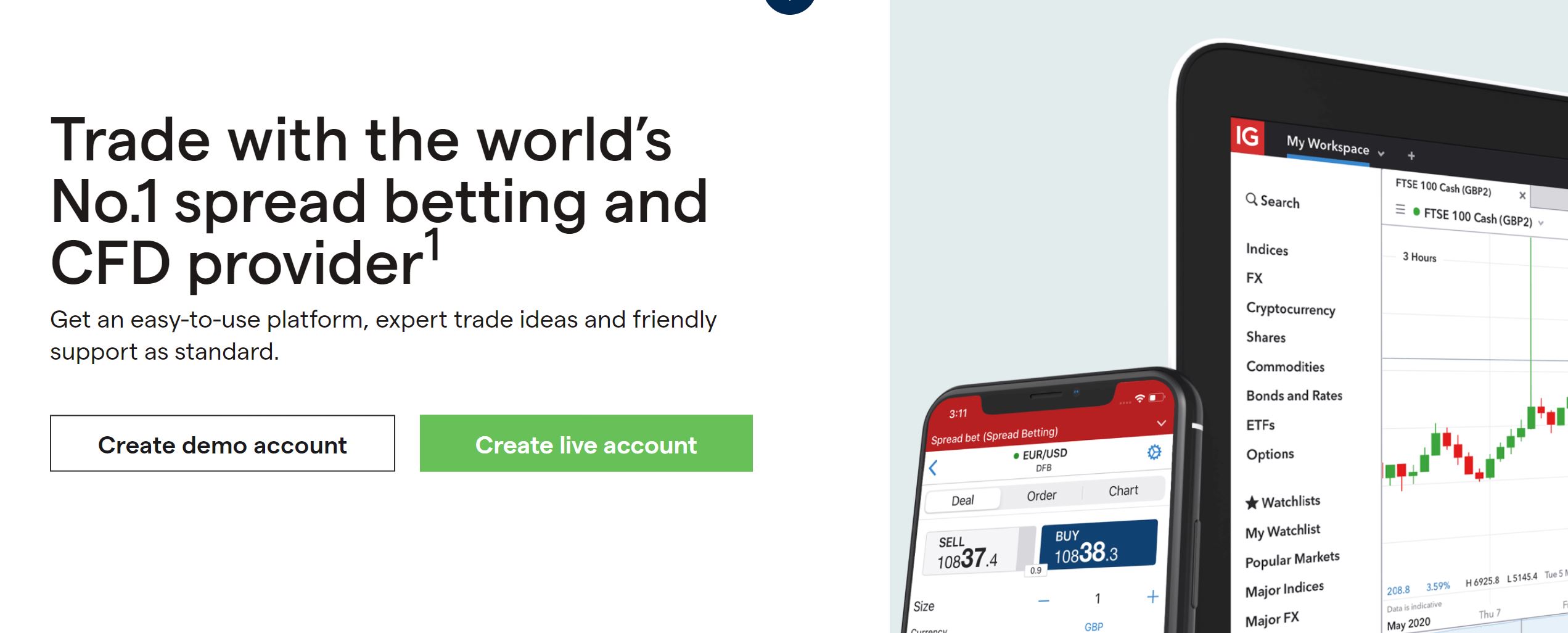 Furthermore, you can bet on spreads without paying any commission through the platform. However, IG's spreads are usually very competitive, so pay attention to them. There are 0.1 pips for trading indices and stocks, 0.3 pips for trading commodities, and 0.6 pips for trading currencies.
It is possible to trade directly through IG's website if you think they will be able to meet your spread betting needs. The broker also has a mobile app for iOS and Android devices. To use this top-notch spread betting platform, you must deposit at least $250. Bank transfers and debit cards are accepted.
Your Money Is At Risk.
5. Trade Nation – Low Fee Day Trading Platform with Demo Account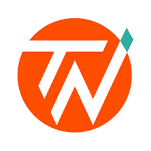 Trade Nation is a reputable trading platform that is based in London and is regulated by the UK's Financial Conduct Authority (FCA). The broker is an excellent day trading platform to consider if you are looking for low fees and tight spreads.
The day trading platform has an award-winning spread betting platform with low fixed-cost spreads that are amongst the cheapest on the market. It is also possible to trade cfds, indices, forex and commodities with Trade Nation. There are no hidden costs or fees associated with the platform which makes it easy to workout the potential profitability of a trade.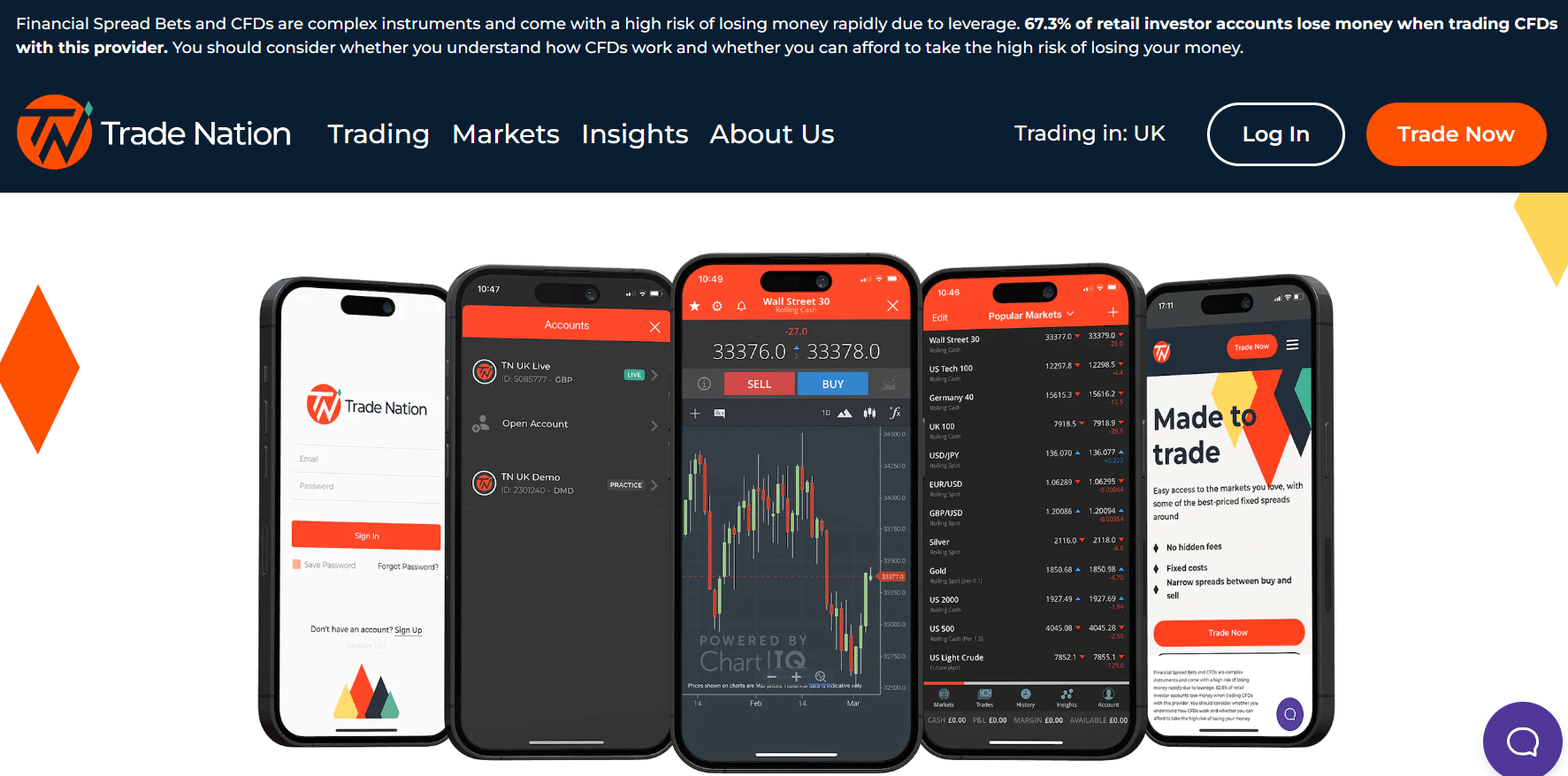 Trade Nation CFD trading offers a negative balance protection and the choice to trade with leverage. This makes it possible to maximize profits and reduce the risk of trading in volatile markets. However, trading with leverage is risky and not recommended for beginner traders.
For beginner's, Trade Nation provides a exhaustive range of educational resources and analysis tools that can be used to improve day trading decisions. The 'Part-time to Pro' articles cover a range of popular topics such as the different types of day trading strategies and how to implement risk management. Trade Nation also offers a free demo account that can be used to practice day trading without putting any money at risk.
84% of CFD clients lose money
What is Day Trading?

Day trading is an exercise that consists of selling and buying economic items during the day. For example, you may buy a cryptocurrency or a stock in the morning and then sell the asset in the afternoon, and you should always close your day trading position by the end of the day.
One of your main objectives when applying day trading strategies is to make small profits with several investments, as the time frame of having the positions is very short. So if you make several trades simultaneously during the day, you may only earn about 2%. But if you make enough trades and they turn out to be completely positive, they can translate into large profits if you make them over a certain time.
As you make several trades when day trading, you should minimize the risk of loss as much as possible. It is improbable that you will win on all trades, but you should avoid having just one trade wipe out all your profits for the day. Therefore, stop day traders widely use loss tools as risk management tools.
One of the most attractive aspects of day trading in South Africa is the possibility of using a wide range of digital assets.
Day Trading Risks and Benefits
It is important to understand the risks and benefits of day trading. Below are some of the main things to consider.
Risks of Day Trading
Volatility: Like any investment, day trading represents a risk of volatility. This is because it is very difficult to make price predictions in short times. Therefore, they have a lower probability of obtaining profits. This means that there are higher volatility risks.
False breakouts: Day trading requires you to take advantage of smaller trends that occur throughout the day. As a result, you may be more at risk of falling for a false breakout. This is when a trend appears to be beginning but reverses on itself.
Margins: Day traders often use margins to trade with more money then they have in their account. If things don't go your way, you will end up owing large amounts to the trading platform which could be detrimental for your finances.
Benefits of Day Trading
Profits: If day trading is done well, high profits can be made quickly. Investing in small amounts and different assets can be an advantage compared to other strategies.
Independence: Day traders are autonomous in making decisions. They reap their benefits and are the ones who work during the day to obtain the highest yield. This is an advantage for traders who have strong strategies and a high skill level.
Discipline: The chances of making money or predicting your average return over any time are slim, but you can master strategies to maximize profits and minimize losses. Day trading is one way of increasing your discipline as a trader and understanding risk management. This can be beneficial in the long run.
Day Trading Tips
Now we will mention some tips to help you succeed when applying your day trading strategy.
Use a demo account
The best method to learn day trading is to sign up for a platform that offers demo accounts such as CMC Markets.
You do not need to deposit money to use a demo account, but you must first open an account with the broker. Demo accounts are a great tool for both beginner and experienced day traders, as they offer risk-free opportunities to test new strategies before risking any funds.
Start small
When you invest in small amounts, you are also decreasing all the risks in the market. This is very important, especially if you do not have the knowledge and experience to know how day trading in South Africa works. So investing small amounts at a time can be the key to your trading success.
It can be tempting to invest large amount in order to earn larger profits. However, while you may earn less, investing small also means that you will lose less if things take a turn.
Learn as much as possible
Learning is always part of the journey as a day trading user. That is why there are two ways to learn before starting and choosing the best trading platform in South Africa. The first is to research beforehand to know the market conditions and determine if the day trading strategy is the right one to meet your daily financial goals.
Next, you should make the most of any educational material offered by the platform, especially beginners.  You can also use paper trading as another alternative to test your strategies; when you do paper trading, you are not using real money, which can help you be more confident when you want to trade in the real world.
Be realistic with profits
You cannot expect to make large profits every single day. So always be realistic with the profits you can make. Perhaps one of the biggest mistakes is always wanting to earn everything in one day when it is impossible.
The importance of being realistic about profits cannot be ignored. When preparing to trade, don't lose decent profits due to overconfidence. Investing always involves risks, and settling for a smaller profit is better than losing a lot of money. Don't regret missing an opportunity. It is always possible to buy the same stock when it decreases in price if necessary. You can retest the strategy every time you make a small profitable trade, which will increase your confidence.
How To start Day Trading Trading In South Africa
After selecting and opening an account and making a deposit, you must follow the formalities of creating an account and making a deposit. Then, once you have set up your day trading order, you can start trading.
We will use CMC Markets as a guide to show you how to open an account with one of the best day trading brokers in South Africa.
Open an Account and Verify ID
You can get started in only a few minutes. To start trading, visit CMC Markets' official website and click 'Start Trading.' The sign-up form will appear after clicking the link. You will be asked for your username and password when creating a trading account.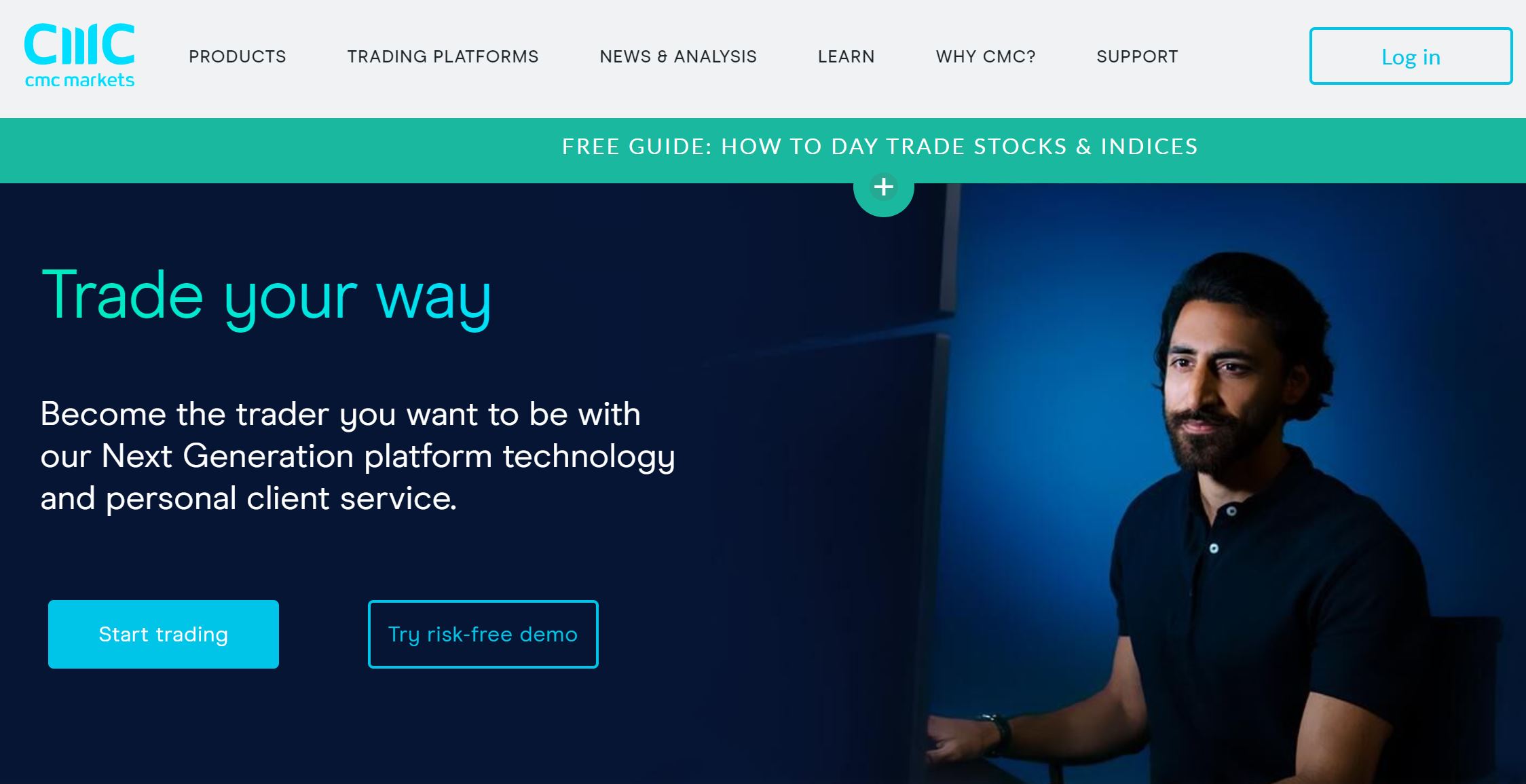 75.26% of retail investor accounts lose money when trading CFDs with this provider. You should consider whether you can afford to take the high risk of losing your money.
Deposit funds
A single click is all it takes to trade various assets once your account has been verified. CMC Markets requires a $0 initial deposit. Wire transfers, PayPal, Neteller, and Skrill, are available in addition to debit and credit cards.
Debit cards and e-wallets do not charge deposit fees. However, the transfer of money takes four to seven days, so banks generally take four to seven days to process.
Choose stocks to trade
You probably have an asset class in mind if you are an experienced day trader. First, explore the digital asset you wish to trade, such as Tesla stock, if that is the case.
Click the 'Trading Markets' button to see which markets CMC Markets supports.
H3: Practice with a demo account
Practicing with a demo account is always important to know the perfect strategies and digital assets best suited for day trading and achieving your goals.
Practicing on a demo account before making real investments can have positive results.
75.26% of retail investor accounts lose money when trading CFDs with this provider. You should consider whether you can afford to take the high risk of losing your money.
Best Day Trading Platforms in South Africa- Conclusion
We have reviewed some of the top platforms to consider when day trading. Always use a demo account before investing in the market with real money.
After analyzing several providers, we found that the best day trading platform in the market is CMC Markets. A low-fee platform where you will have access to the best markets. At CMC Markets, you will find the best tools for day trading.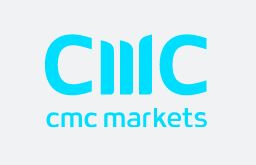 75.26% of retail investor accounts lose money when trading CFDs with this provider. You should consider whether you can afford to take the high risk of losing your money.
FAQs
Can you day trade in South Africa?
Which trading platform is best in South Africa?
What is the cheapest online trading platform in South Africa?
Is day trading profitable?