Best NFT Projects – Pros & Cons 2023
Numerous exciting new projects have come to life due to the explosion of growth within the NFT industry. These projects provide an attractive investment opportunity for savvy investors who can identify them early in their development.
This guide covers the top upcoming NFTs projects and can help clarify the investment landscape, explaining where to invest in these assets with no transaction fees today.
The Best NFT Projects – List 2023
There are many NFTs outside that have been sold for thousands of dollars. Many people could think that they arrived late to the NFT craze. However, some new NFTs are making their way to the glory on the market.
AiDoge– The Best Meme NFT Project With Utility
RobotEra– NFT Play-to-Earn Game With Revolutionary Concept
Fight Out– Brand New Move-to-Earn NFT Project with Fast-Selling Presale
Calvaria– Best NFT Card Game That Supports Crypto Adoption
IMPT.io– Brand New Eco-Friendly Project With Huge Future Potential
Tamadoge– The Best NFT Project To Invest In 2023
Lucky Block – Platinum Rollers Club NFT Collection
Silks – New NFT Project With Horse Racing Play to Earn
Yubo – Overall Best NFT Pixel Art Collection
Lazy Goats – Excellent NFT Collection Available On NFT Launchpad
Punk Dogs – Innovative Limited NFT Collection
Archaic Art – Rare Collection Available on NFT Launchpad
Space Apes – Monkey Themed NFT Collection
Great Ape Society – Established NFT Ape Collection
Flyfish Club – NFT Restaurant Collection
World of Walrus – Astonishing NFT Collection With Familiar Faces
A Closer Look at the Best NFT Projects
1. AiDoge- The Best Meme NFT Project With Utility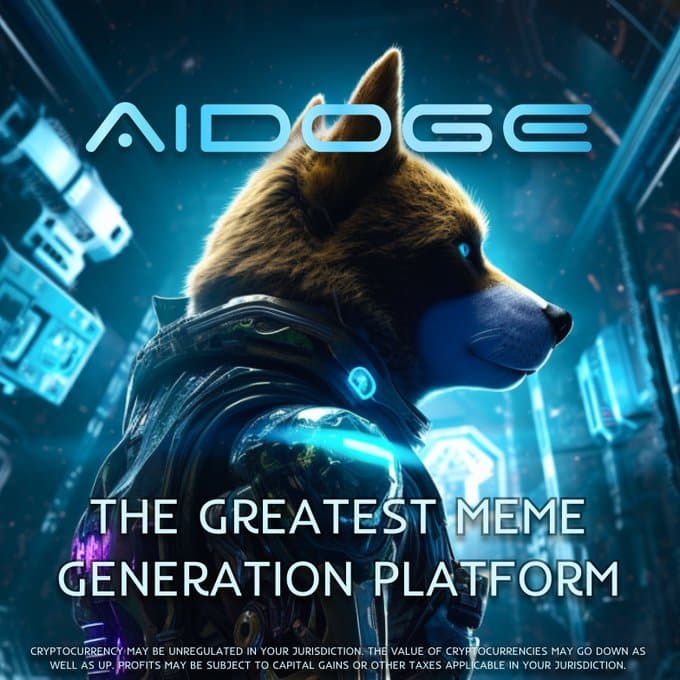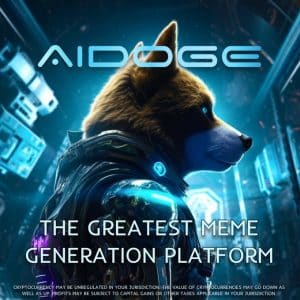 AiDoge is a unique NFT project that has taken over the crypto meme space in 2023. The platform allows users to make high quality memes with the help of AI technology and then turn these creations into valuable NFTs that can be sold and exchanged.
AiDoge is a decentralized meme generation platform that harnesses the power of AI to make it easier than ever to create the best memes on the internet. Users can create memes in minutes with simply text prompts or use ready-made templated to generate trending memes quickly.
To access the platform, users must purchase credits with $Ai tokens. $Ai is a promising defi token that will support the entire AiDoge ecosystem- users can stake $Ai for passive returns and meme generation credits. $Ai is a deflationary asset with strong utility including purchasing meme credits, staking, rewarding talented meme creators and funding the development of the AiDoge platform.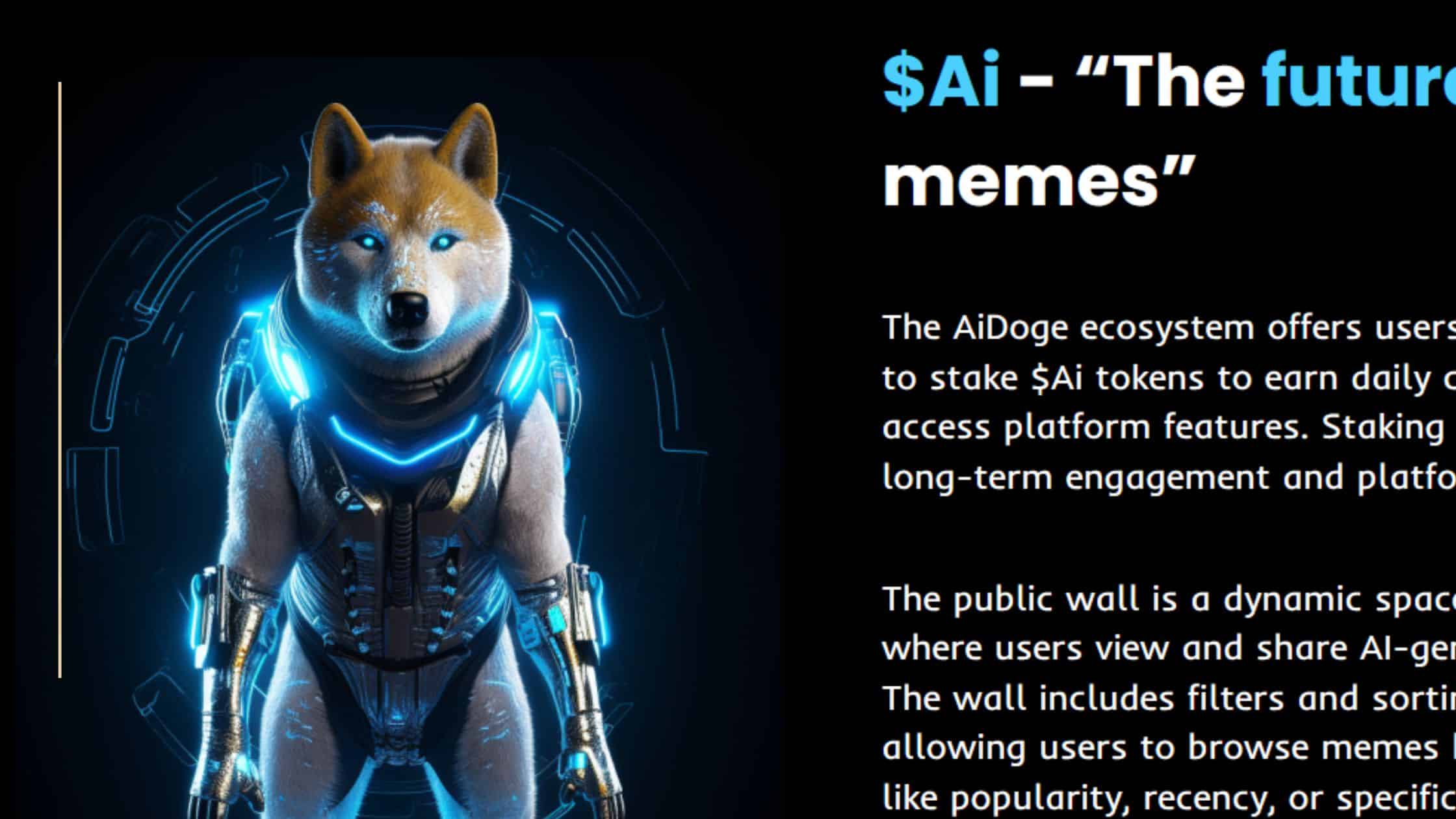 Memes that are created with AiDoge can be converted into valuable NFTs with the help of blockchain technology. The AiDoge platform is built on the ethereum blockchain network and talented creators will be able to sell their memes on NFT marketplaces that support ethereum NFTs. This provides a further way for users to earn money through the AiDoge platform. Creators can also earn by participating in meme competitions- talented creators are rewarded with $Ai tokens for their efforts.
Whether you are a talented meme artist who wants to profit from your talents or a web3 enthusiast who wants to invest in a promising new project, you can buy $Ai tokens at a low price today!
Your capital is at risk.
2. RobotEra- NFT Play-to-Earn Game With Revolutionary Concept
RobotEra is a sandbox-like planet-rebuilding metaverse and play-to-earn game. You'll transform into a robot, gather resources from the planet, take care of your own territory, make robot friends, and help shape the universe. Here, you have the flexibility to design anything you choose and usher in a new era alongside other robots.
The shared universe offered by RobotEra connects to other worlds, opening theme parks, concerts, museums, and other establishments. With several NFT communities it is possible to create, share, operate, explore, and trade in RobotEra.
The most appealing aspect of the NFT game is that players do not need any knowledge of coding to build their own digital assets. Furthermore, players are given full ownership of all assets that they create.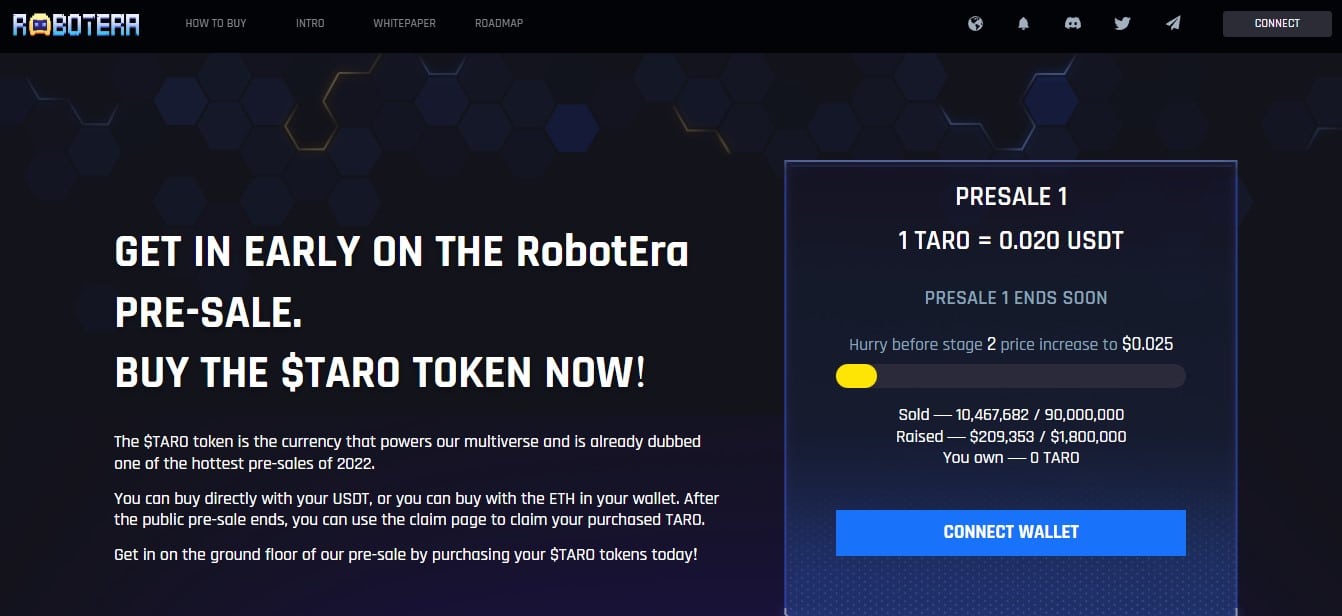 TARO Tokenomics
The cornerstone for all transactions and interactions inside the RobotEra ecosystem is the utility token TARO. It is an Ethereum blockchain-based ERC-20 utility coin. Gamers, developers, and publishers will use it throughout the ecosystem, enabling players and creators to exchange resources and construct a user-based platform of incentives while creating and disseminating really original gaming experiences.
TARO is currently available to purchase via presale, which is on track to end very soon. Early investors will reap rewards when the price of TARO increases after the presale.
Your capital is at risk.
3. Fight Out- Brand New Move-to-Earn NFT Project with Fast-Selling Presale
Fight Out is a brand new Move-to-earn fitness app and gym chain that gamifies the fitness lifestyle. Users receive rewards for completing challenges and workouts, and gain badges while expanding the community.
Additionally, when users advance in their fitness journey, their soulbound avatar changes as a direct result of their own work and advancement. Users will be able to use this to enter the FightOut metaverse and test their physically with  others in the community.
The Fight Out NFT project aims to solve problems that exist within the fitness industry to encourage more people to maintain and active and healthy lifestyle.
Key features of the project will include:
Unique gyms that are built with everything that you need to workout.
Personalised training plans.
A community of like-minded individuals.
Real-life rewards for completing workouts.
Wellness exercises.
1-on-1 training sessions with experts.
A native utility token with a deflationary supply.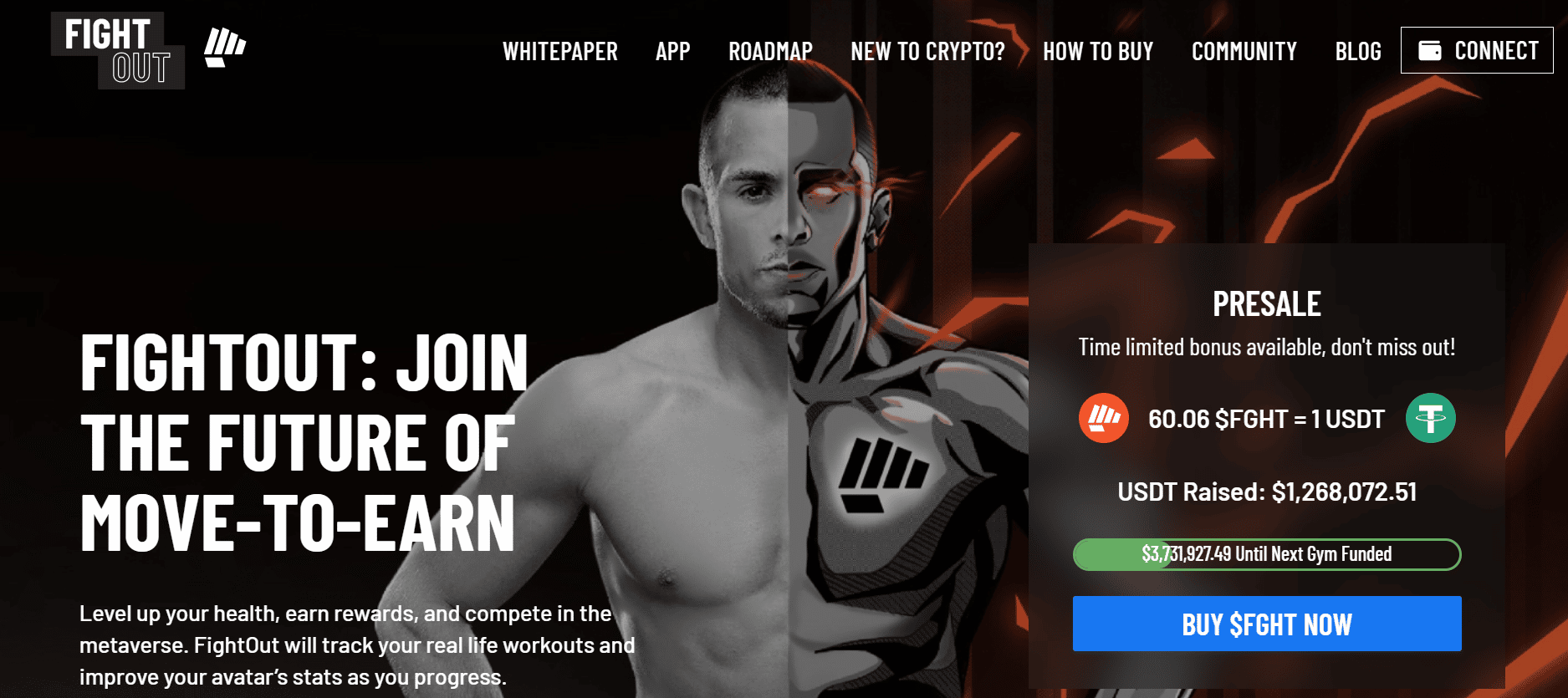 FGHT Tokenomics
The native token of the Fight Out platform is FGHT- an ERC-20 utility token with a supply of just 10 billion. 60% of the tokens will be available to purchase through the ongoing presale event. 30% will be given as rewards to early investors, 10% will be used for liquidity and any tokens remaining will be used for platform growth.
FGHT can be used to buy merchandise, access the platform and participate in competitions.
REPS tokenomics
The second currency that will support the ecosystem is REPS. REPS are earned tokens that are given as rewards for users who complete workouts and achieve goals. REPS can be used to buy FGHT.
Fight Out Presale
The Fight Out presale went live on December 14th 2022. The presale has already raised $2 million and is set to sell out quickly. To reap the rewards of early investing, we recommend investing now!
Your capital is at risk.
4. Calvaria- Best NFT Card Game That Will Support Crypto Adoption
Another excellent NFT project to consider investing in 2023 is Calvaria- a blockchain-based card game that aims to support the mass adoption of crypto.
The game's full name is 'Calvaria: Duels of Eternity'. The project is a blockchain-based collectible card game in which players compete in tournaments using cards that represent different characters. Each character has a different skill set that makes them stronger or weaker than others and encourages players to develop winning strategies using the unique characteristics of each card.
The project is a play-to-earn game in which players can compete to earn crypto rewards and NFTs. This offers incentive to players who are seeking to profit from gaming. However, the game will also be available as a web2 version.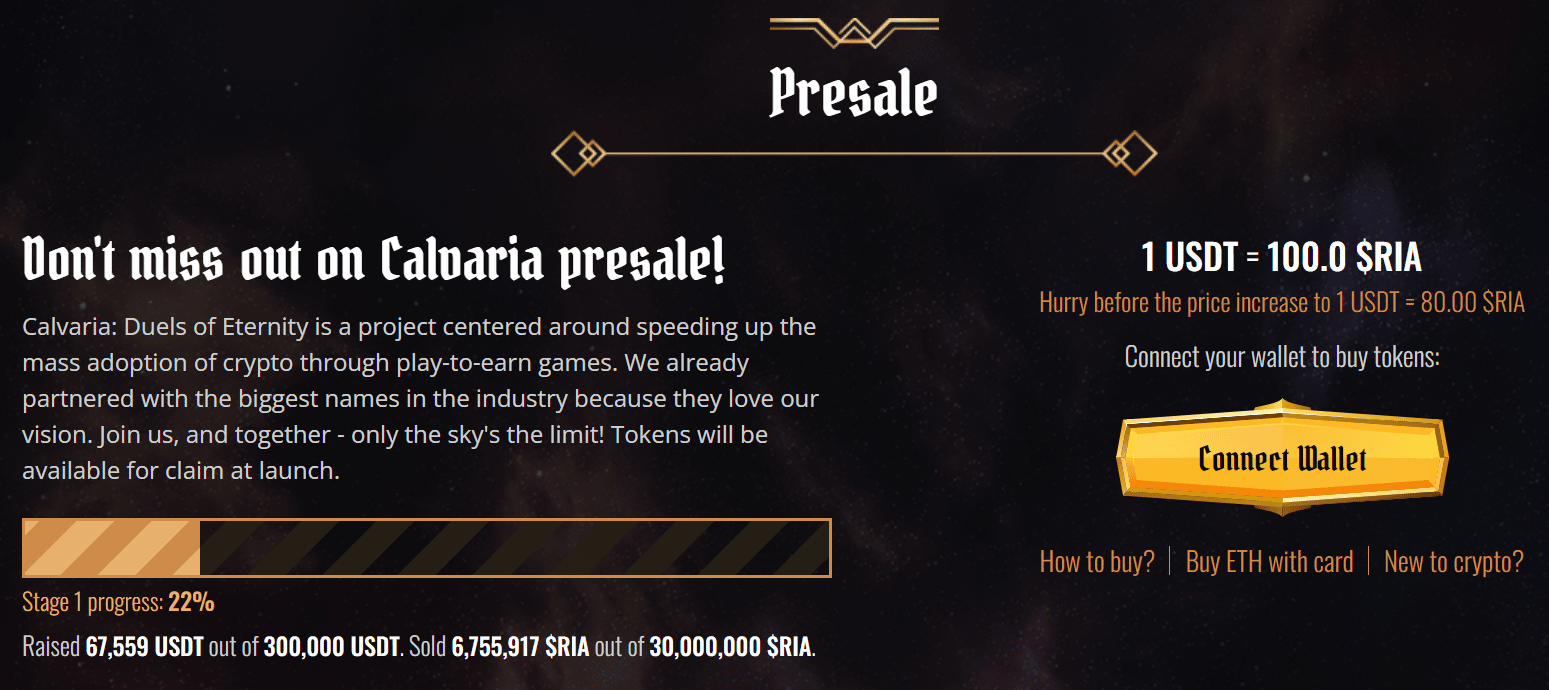 The game is powered by the native token $RIA- a utility token that has a capped supply of just 1 billion. The $RIA tokens are ERC-20 tokens that are built on the Ethereum blockchain. The tokens will support the economic stability of the ecosystem. Another token used in Calvaria will be $eRIA (earned RIA). These tokens will be given to players throughout the game and can be traded on exchanges for other tokens.
As a deflationary asset, $RIA is expected to rise in value overtime. Players will be able to earn a valuable asset in return for putting time into the game.
Each card in the Calvaria ecosystem will be represented as a mintable NFT. These unique NFTs will hold value and can be exchanged for tokens with other players. The stronger the character, the more valuable the card.
Calvaria stands out from other digital card games because it offers true ownership of game assets, valuable rewards, addictive gameplay and has an excellent team of experts behind it. Calvaria has recently launched an exclusive presale event through which you can buy $RIA for a low price.
Your capital is at risk.
4. IMPT.io- Brand New Eco-Friendly Project With Huge Future Potential
In 2022, making sustainable choices in more important than ever before! Impt.io is a brand new NFT project that aims to clean up the crypto industry and provide an eco-friendly alternative to the likes of Bitcoin.
The native token, IMPT, will support the Impt.io ecosystem, which will be used to help people reduce their carbon footprint and minimize carbon fraud. In return for reducing their carbon footprint, Impt.io will reward users with collectible NFTs that will hold value and can be traded for other tokens and rewards.
Users will be able to earn points for their sustainable efforts in an attempt to objectively measure sustainability efforts and encourage more people to make eco-friendly decisions. The brand-new project will use blockchain technology to solve many of the issues that currently persist in the carbon credit industry such as fraud and double counting. This should result in a fairer carbon credit industry that can be adopted on a wider scale.
The IMPT token presale has ended and the token will be listed on Uniswap on the 14th of December. There is still time to invest early before further listings are announced.
One of the most appealing aspects of this fantastic NFT project is that Impt.io is a completely carbon neutral company. That makes the project stand out from the likes of Bitcoin, which is considered to be harmful for the environment.
Your money is at risk.
3.Tamadoge- The NFT Project To Invest In 2023
Tamadoge takes our number 3 spot for the best NFT projects to invest in 2023. The token is at the
center of the Tamaverse- am NFT game in which players can breed, battle and collect doge pets. Each Tamadoge NFT is associated with a 3D model of the pet so that players can integrate their NFTs into existing metaverse environments.
The native currency of Tamagdoge is the Tamadoge meme coin which will be used by players to participate in Tamaverse offerings. The currency is a deflationary asset which means that it will increase in value over time.
Within the Tamaverse, players can battle to climb up the leaderboard and earn dogepoints. These points can then be used by the winners to claim their winnings from the dogepool. Tamadoge is a coin that has been inspired by doge coins of the past. The new coin will enable holders to care for their very own pets within the metaverse.
The Tamadoge project has a number of exciting offerings planned for the future. This includes an augmented reality app that will allow users to interact with their pets in the same room as themselves.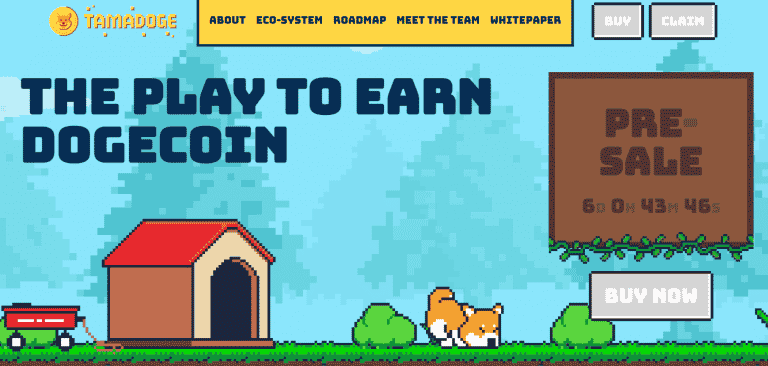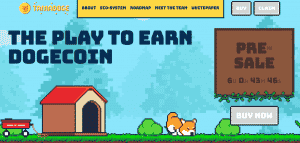 The maximum supply of Tamadoge tokens will be $2 billion. $1 billion coins will be available at the token generation event and 400 million will be reserved for exchange listings. 50% of the tokens will be sold prior to exchange listings in a presale event. If you want to maximise the returns of this investment, we recommend getting involved with the presale before prices rise.
One of the main advantages of the Tamadoge NFT project is that it does not impose any transaction tax. This means that users receive the exact amount of tokens that they buy per transaction.
If you're interested in taking part in the exciting new NFT project, you can purchase the token via OKX. The coin will be launched on other exchanges soon!
Your capial is at risk.
4. Lucky Block – Platinum Rollers Club NFT Collection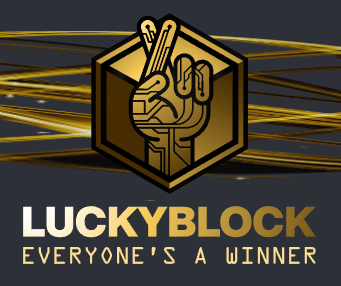 Among the best NFT projects for 2022, is Lucky Block . Using this platform, players can play online lotteries safely and transparently. Furthermore, lucky Block's games are executed through smart contracts, ensuring that they are 100% fair and random.
Using the platform's mobile app or desktop software, you can access the Lucky Block game. Tickets must be purchased using LBLOCK tokens via the app to play the game. There is also a daily lottery draw for Lucky Block NFT holders, exclusive to them. As an owner of a Lucky Block NFT, you'll automatically be entered into a daily lottery draw for 2% of the jackpot.
Additionally, there are only 10,000 Lucky Block NFTs in circulation, and no more will ever be created. In other words, its scarcity is likely to increase the value of Lucky Block NFTs over time.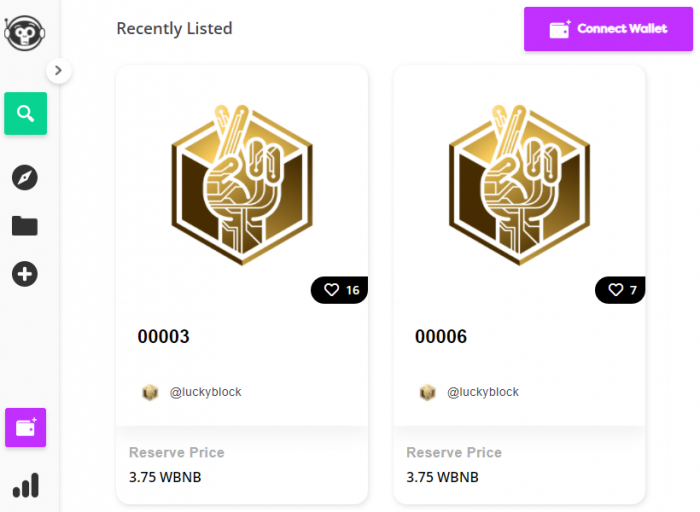 In this group, 25 NFTs are deemed rare collectibles. You won't know whether the NFT you buy is rare until you've completed the purchase. Ownership of a rare NFT can offer you additional perks, such as a significantly higher jackpot prize.
Those interested in becoming a part of the Lucky Block project can go to the popular marketplace NFT Launchpad for more information on how you can purchase your very own NFT today.
Additionally, if you're interested in connecting with other NFT investors, you should check out Lucky Block's Telegram Group.
Your money is at risk.
5. Silks – New NFT Project With Horse Racing Play to Earn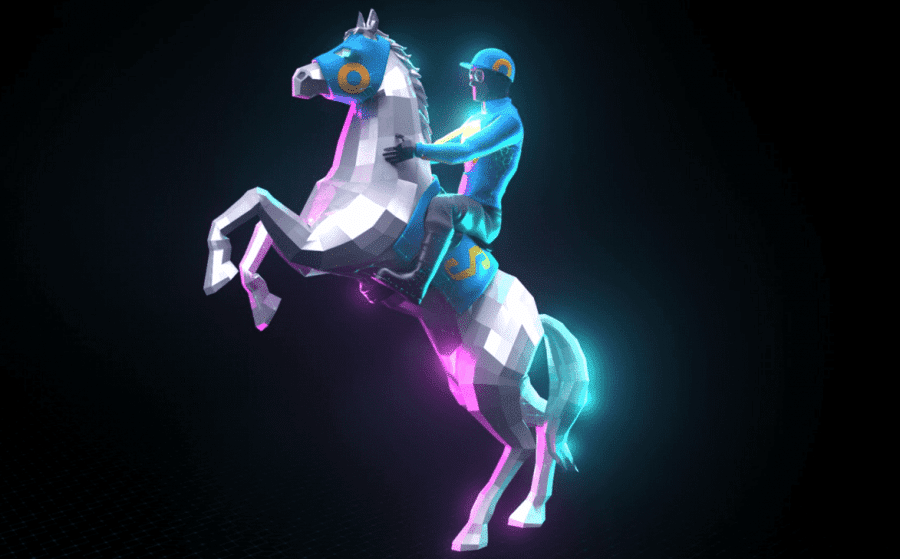 Your next NFT investment opportunity is Silks, a game built on the Ethereum blockchain that allows you to earn tokens by playing it. The world of thoroughbred racing inspires silks. The game features a rich metaverse, where players can purchase avatars and NFTs to participate in gameplay.
Horses in the Silks universe are their NFT-counterparts in real life. Therefore, players will have to invest in land and build stables to take care of their horses, which are available as NFTs. Rewards can be earned when the real-life counterpart of your horse wins a race. The rewards will be given in the native Silks Metaverse transactional token $STT. Those who stake $STT and breed their horses can also generate more rewards.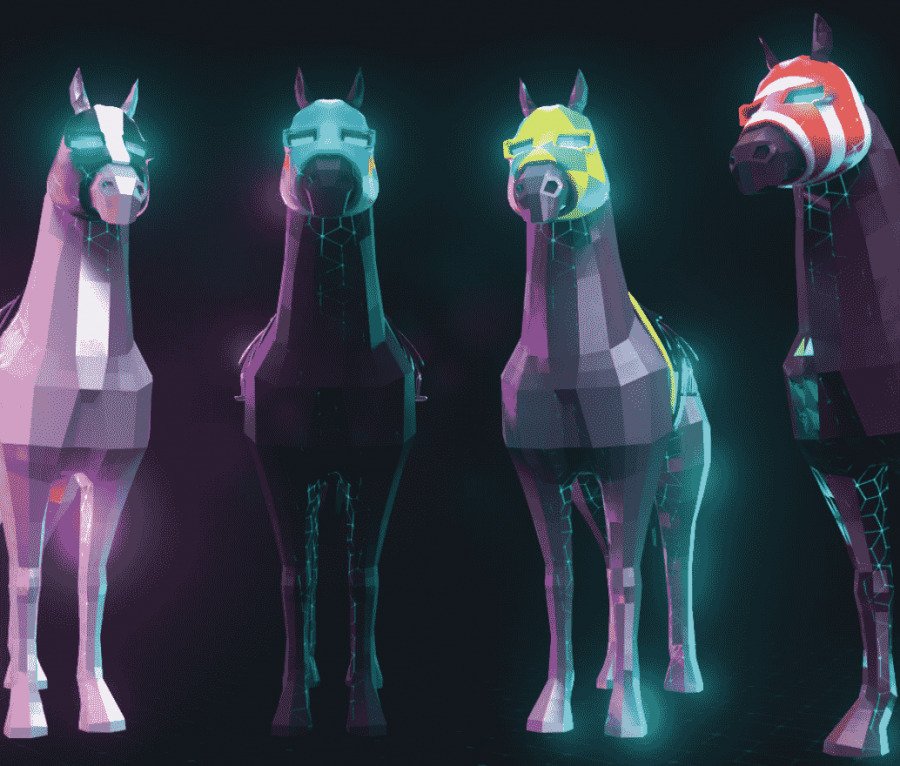 Based on long-term prospects, new horse NFTs will be minted for the game every year. In addition, each NFT will be minted according to real-life auctions, ensuring that the NFTs represent real horses. Besides this, Silks offer an NFT marketplace where you can acquire in-game assets like rare silks, stables, and more. The game will be released by the end of April 2022, making it one of the best NFT projects this year.
Your money is at risk.
6. Yubo – Overall Best NFT Pixel Art Collection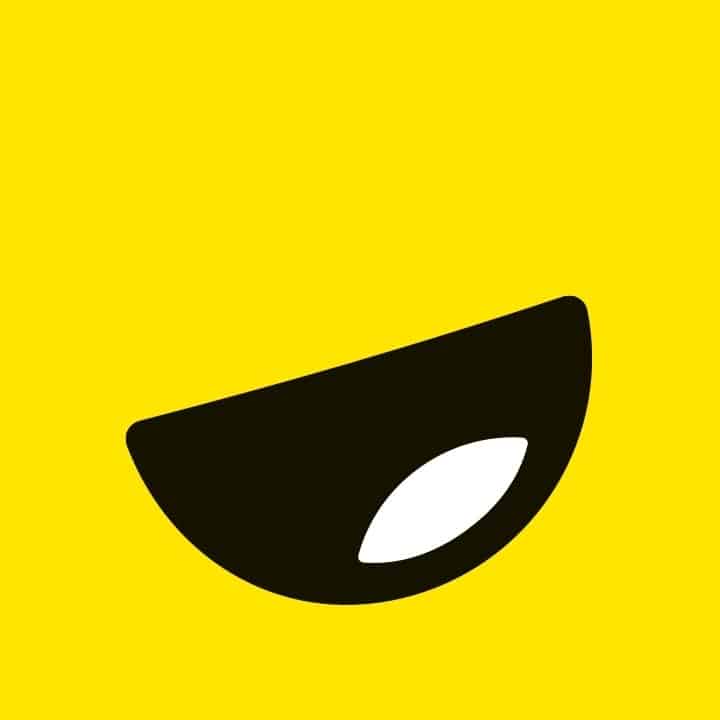 With the success of Pixels, Yubo's in-app digital collectibles launched in July 2021; the NFT platform launched its first collection in April, Randos. This is a part of a larger "socialize and earn" concept created to give Yubo users more ownership.
With over 60 million users who love live streaming, Yubo will become the only social platform to provide true ownership to Gen Z. The "Randos" collection will comprise 10,000 pieces of generative art and unlock this new type of ownership upon purchase.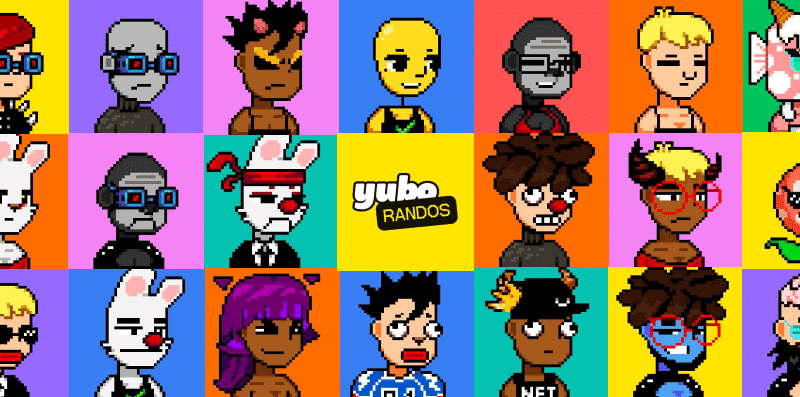 Rando NFT owners will be able to earn revenue by doing what they already do on Yubo, such as hosting live events, sending Pixels, and doing other things that will enable them to generate revenue for their accounts and Yubo.
Your money is at risk.
5. Lazy Goats – Excellent NFT Collection Available On NFT Launchpad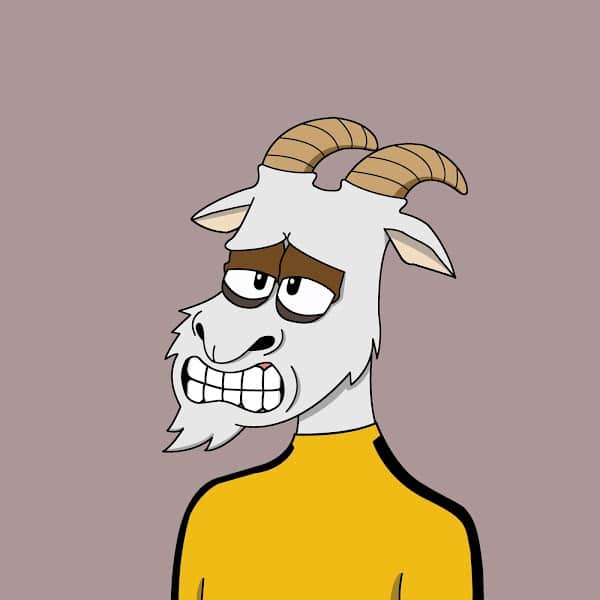 Lazy Goat has created a unique NFT community that brings together different people in the crypto sector. A unique metaverse is available to owners of the Lazy Goat, the Grass Club, and several club perks.
The Lazy Goat Club is a collection of NFTs (Non-fungible Tokens). This is a collection of digital artwork stored on a blockchain. There are 1,234 NFTs in the Lazy Goat Club. There are currently 22 owners with at least one NTF in their wallets.
Over the last 30 days, the cheapest Lazy Goat Club NFT sale was below $6, and the highest sale was for more than $50. The median price for a Lazy Goat Club NFT was $6 in the last 30 days.
Your money is at risk.
6. Punk Dogs – Innovative Limited NFT Collection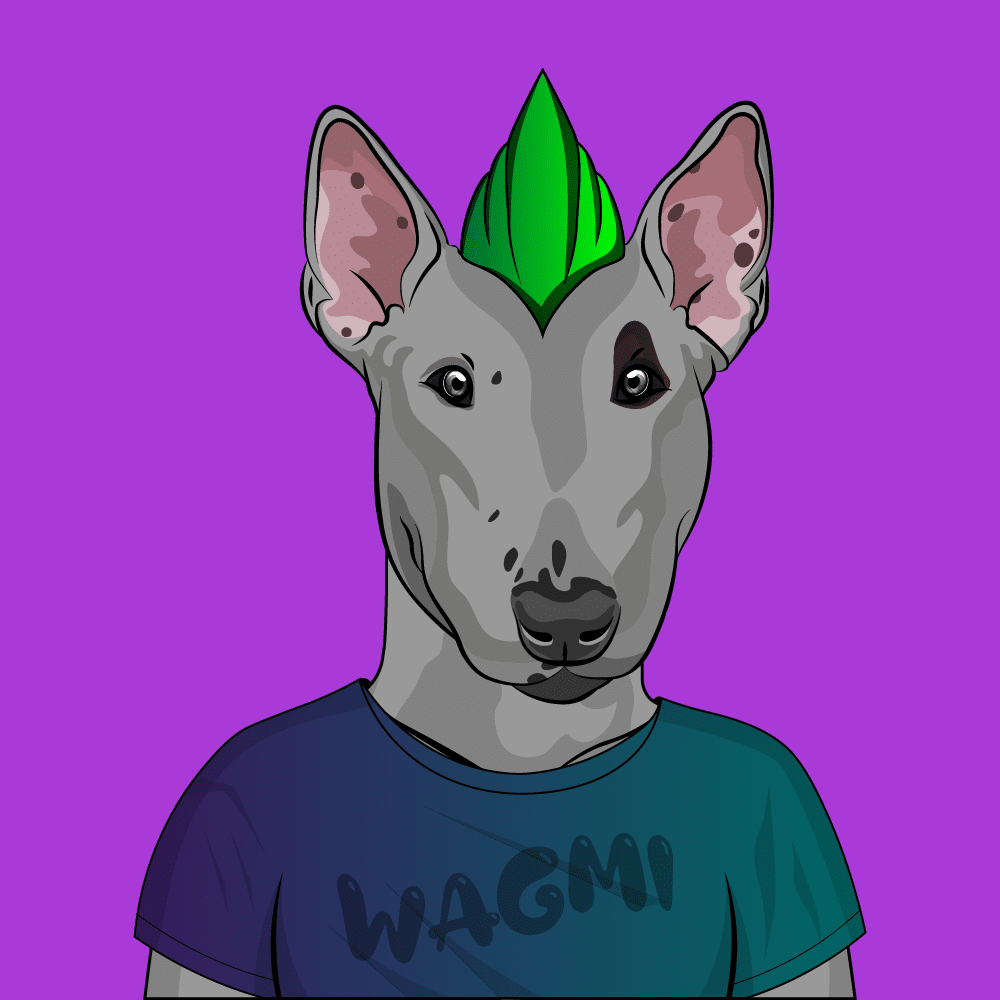 Punk Dogs is an Ethereum-based project that pays tribute to the original CryptoPunks project. Each PunkDog will be unique, and only 1111 will be created. There are a total of 1000 PunkDogs NFTs. At present, 463 owners have at least one PunkDogs NFT in their wallets.
Among the PunkDogs NFTs that have been sold, PunkDog #3873 was the most expensive. That piece sold for $30.7 on 2022-04-12.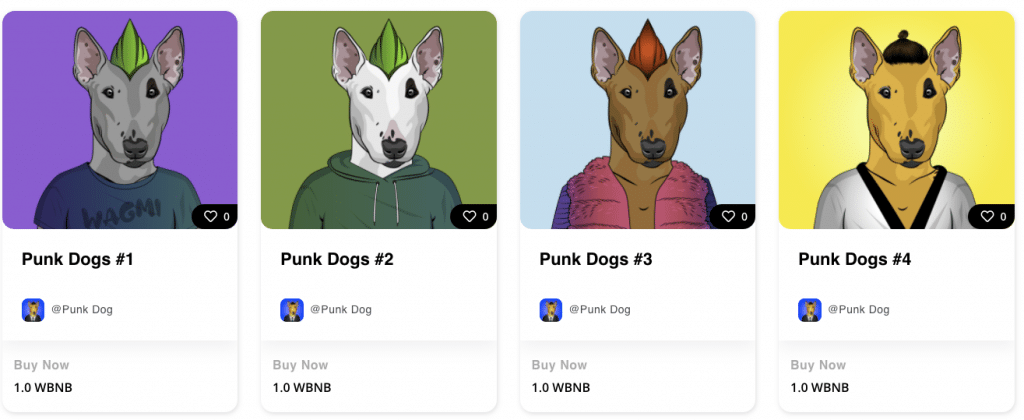 Your money is at risk.
7. Archaic Art – Rare Collection Available on NFT Launchpad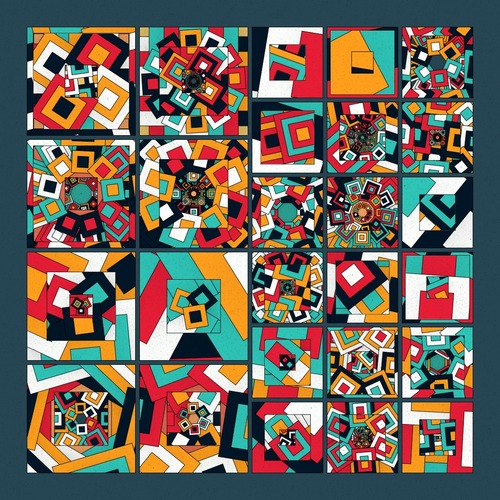 Archaic is a collection of 2,500 unique NFTs which combine machine-building AI technology with the $50b modern art industry. It is available through the NFT Launchpad marketplace.
Investors could appreciate its authenticity through the different designs it offers. Moreover, considering its price is not so high, this investment has a low risk. Finally, given that it is available on a state-of-the-art NFT marketplace, growth possibilities are very high.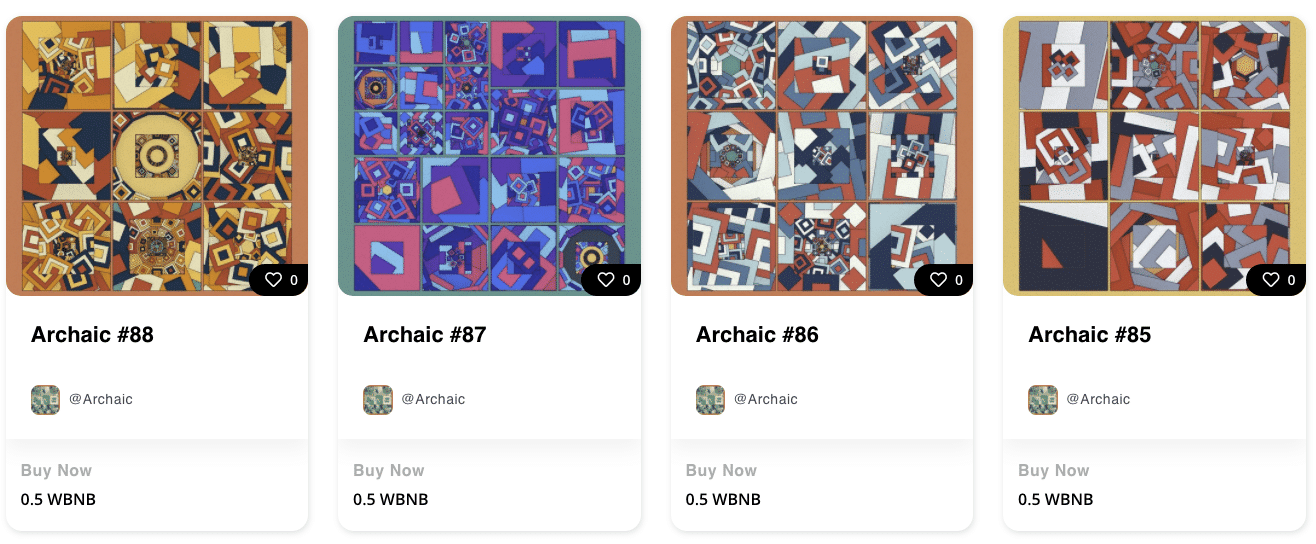 8. Space Apes – Monkey Themed NFT Collection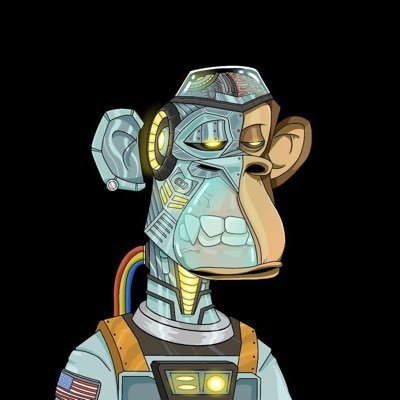 The SpaceApes project consists of 2,000 randomly generated NFTs on the Ethereum blockchain. On September 7th, the first 100 Apes were listed on OpenSea. One month later, the remaining 1,900 brethren will join their mission with only one goal: to go to the moon.
In total, Space Apes has 494 NFTs. Currently, five people own at least one Space Apes NTF.
Your money is at risk.
9. Great Ape Society – Established NFT Ape Collection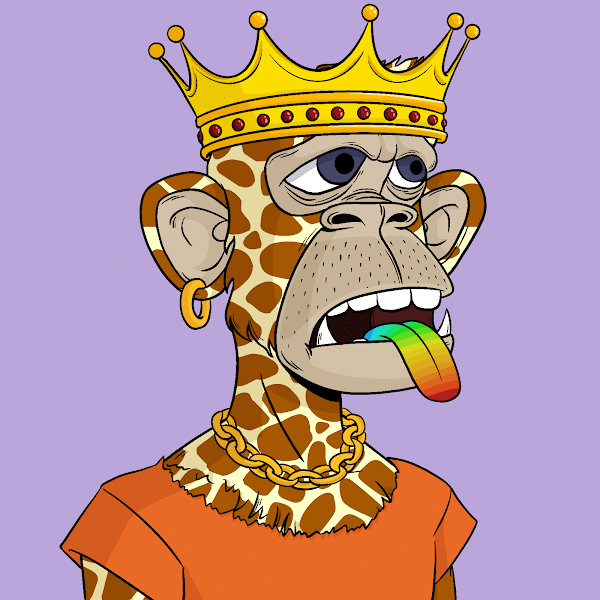 Great Ape Society NFTs were sold 31 times in the last 7 days. Overall, the company made $4.14k in sales. One Great Ape Society NFT averaged $133.6. The Great Ape Society has 4575 owners and a total supply of 10,000 tokens.
The collection is based on this premise: The Great Ape Society was founded in 1968 due to experiments conducted by the United ApeWarSpec. As time went on, the apes realized the harm humans were causing. Finally, chief Ape led the Apes to freedom in an epic movement. Society continues to grow and thrive around the world after its unification.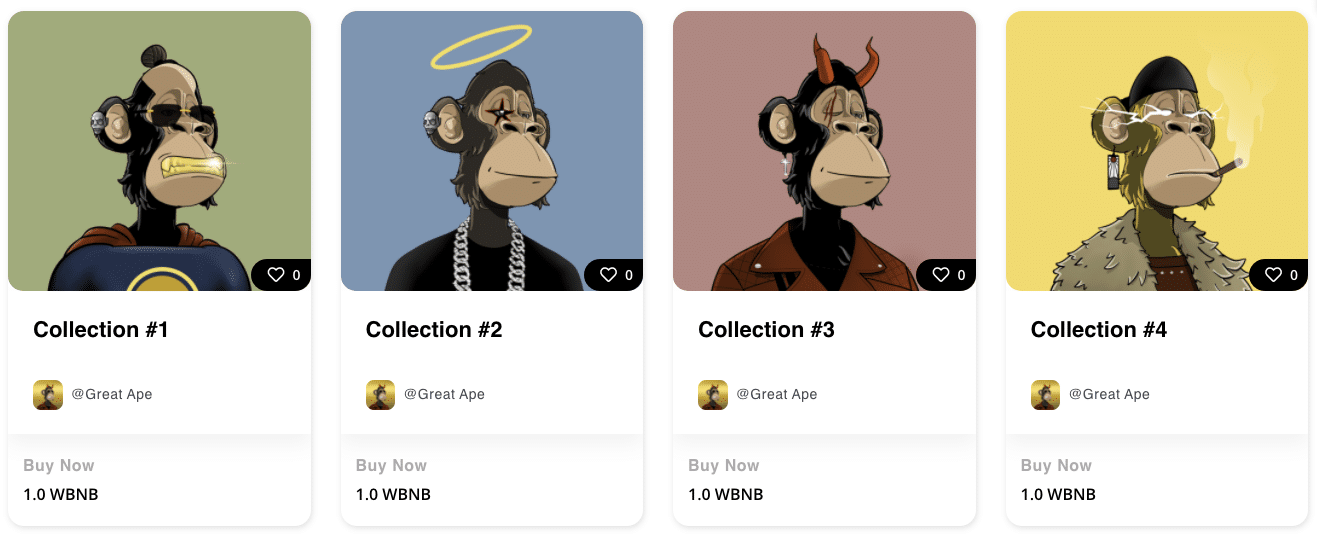 This premise gives it an essence that makes the project interesting to investors. The Great Ape Society NFT #4602 is sold the most expensive one. It sold on April 13, 2022, for $618.6.
Your money is at risk.
10. Flyfish Club – NFT As A Membership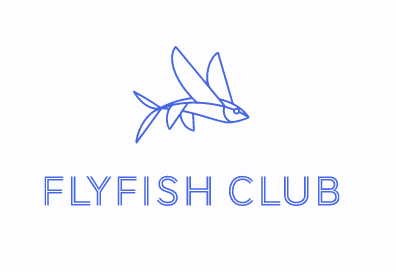 The Flyfish Club and its NFT membership could be described at a high level as a new, crypto-ized spin on an old concept: a members-only dining club. VCR initially allocated 1,501 membership tokens for the Flyfish Club to the public and reserved 1,534 for the company. The membership remains valid as long as the token is owned; like most NFTs, the owner can resell the token (and many are already trying to do so) on marketplaces like OpenSea.
Flyfish Offers Two Levels of Membership. Tokens are available from Flyfish in two forms: Flyfish tokens and Flyfish Omakase tokens. Flyfish tokens are initially offered at 2.5 Ethereum and get you into the restaurant and cocktail lounge. Omakase tokens are initially offered at 4.25 Ethereum and allow you access to the exclusive Omakase room.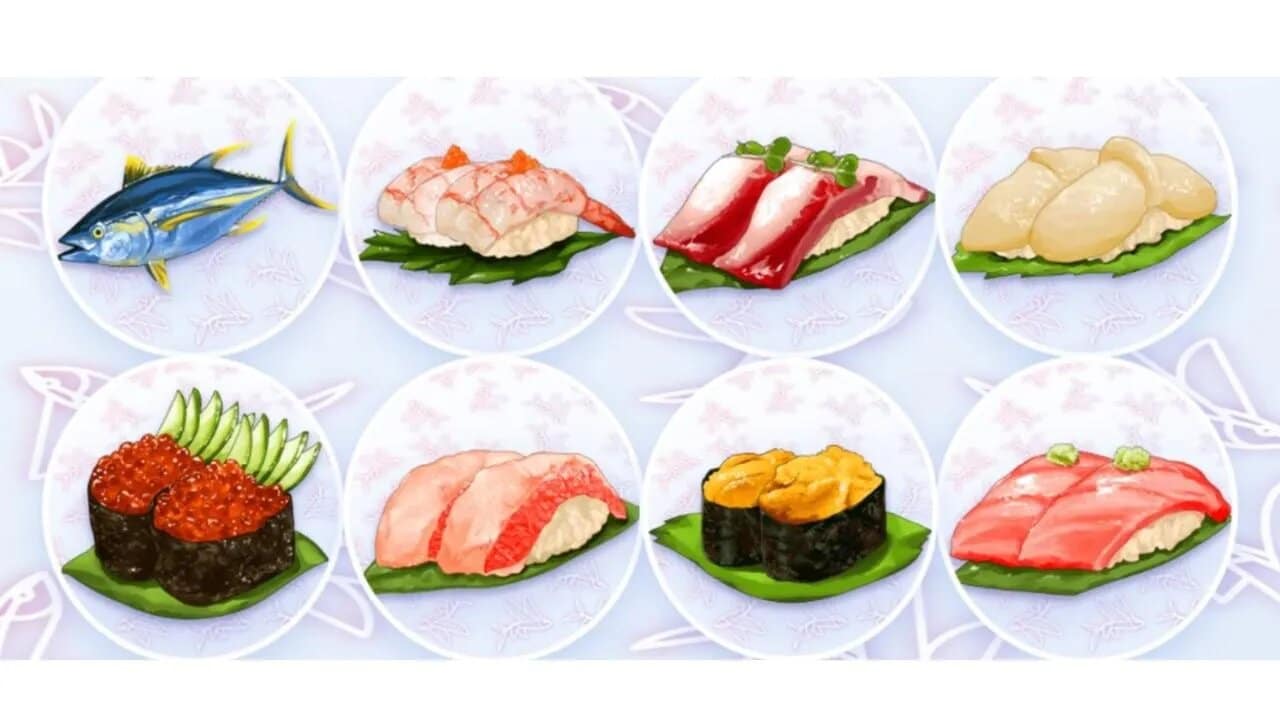 Your money is at risk.
11. World of Walrus – Fresh NFT Collection Based On Walrus And Pop Art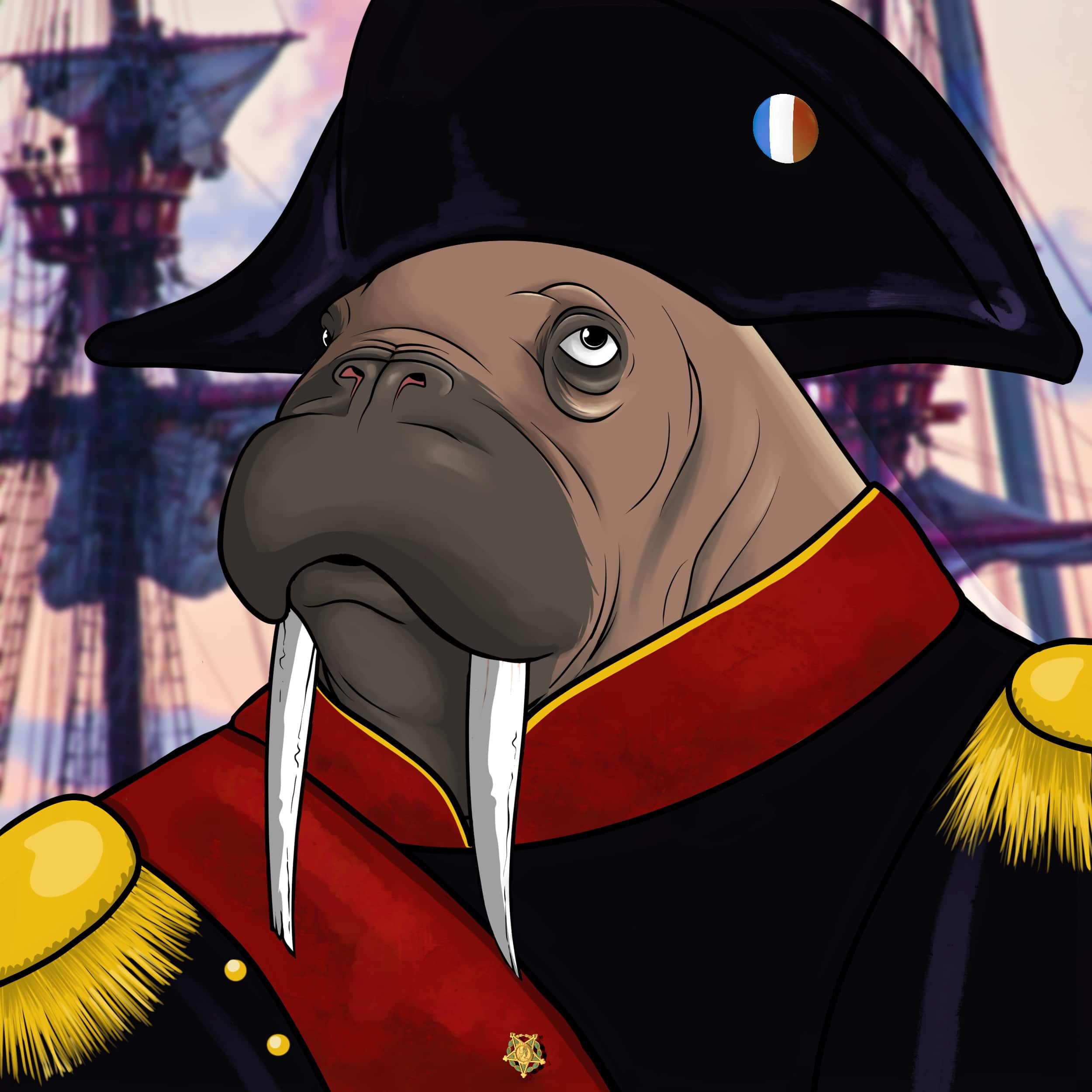 The World of Walrus is a collection of non-fungible tokens representing famous pop culture characters. It also collects blockchain-encrypted artwork. The estimated number of NFTs in World of Walrus is 106, and there are currently 6 owners who own at least one.
Given that its price remains low, it is a good investment for the long-term due to its originality in a market full of monkey-themed NFTs. This collection might grow and make a surprise. World of Walrus NFT #91 was the most expensive. On April 14, 2022, it sold for $90.6.

Your money is at risk.
How To Find The Best NFT Projects
Given the exponential growth experienced by the NFT space in 2021, it can be difficult to determine which of the best upcoming NFT projects with the greatest potential will be most feasible.
As a result, we have outlined some of the key ways to find the best new NFT projects in 2022 in the sections below.
Keep Track With NFT Calenders
By browsing the Internet, one can spot emerging NFT projects. However, it is possible to miss an upcoming launch or an opportunity to gain early access. An NFT calendar can help you avoid such mishaps.
The NFT calendar will contain the dates of all upcoming launches and noteworthy drops in the coming months. So you can easily keep track of new projects with ease and effortlessly. You can also use these to research the top NFT projects that interest you most.
It's time to invest in your future with the next big thing in upcoming NFTs!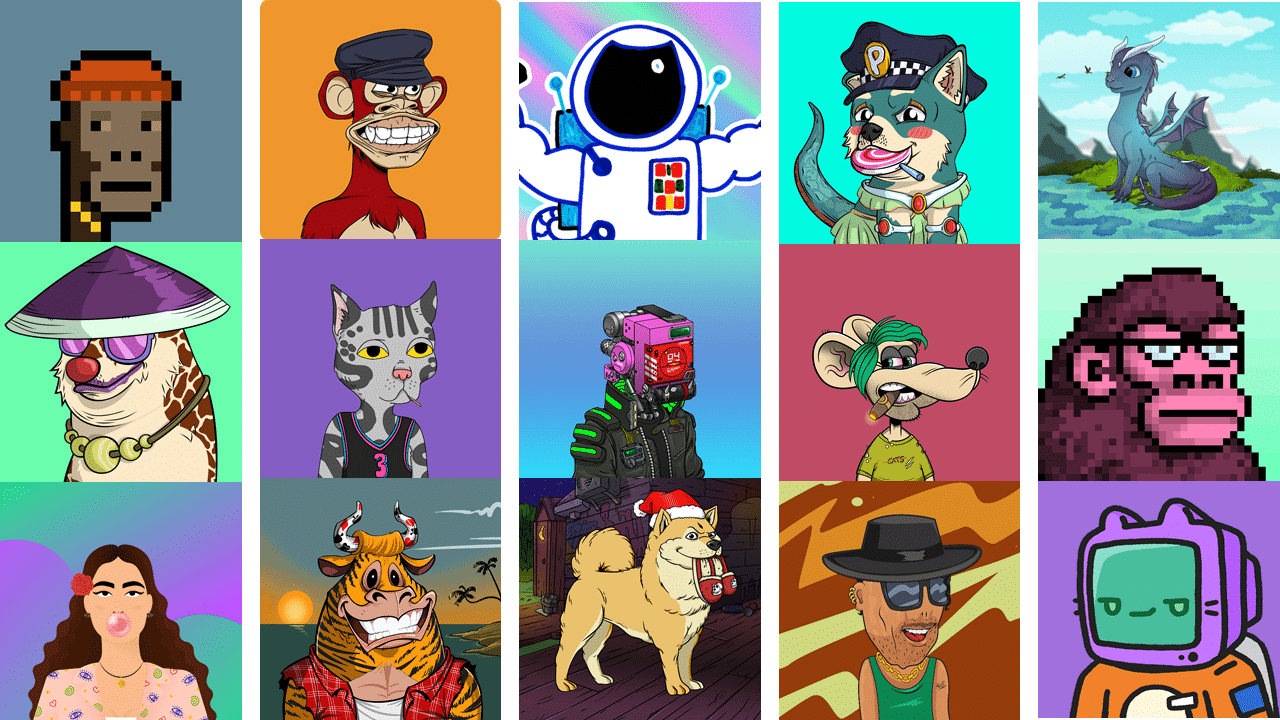 Roadmap Or Whitepaper
You might also want to do some background research after you have narrowed down the NFT projects you are interested in. But, again, a whitepaper or roadmap is the best way to gain an understanding of an NFT project. Essentially, these documents establish the project's goals and its growth strategies.
The NFT roadmap can tell you about milestones, short- and long-term goals, and marketing plans. Every NFT project should also have a clear vision and mission and a plan for accomplishing them.
Based on the roadmap, you will be able to determine how much effort has been put into the project. You can also determine if the goals set are achievable if you have some knowledge of the industry.
If you find the whitepaper too far-fetched or poorly strategized, it's best to look elsewhere.
Social Presence
To find the right NFTs to invest in, you should choose projects that have already generated some attention from the media. An NFT project without any visibility will have a difficult time finding investors.
It is of the utmost importance for the NFT to have a strong social media presence.
It is advisable to check social networks like Twitter, Instagram, Facebook, and forums such as Reddit, Quora, etc. NFT projects can be compared based not just on their following but also on the activity on their respective pages.
Market traction is likely to come from startups with a continuous engagement from followers and founders.
 Where To Buy Upcoming NFT Projects
Having established what the best NFT projects are, let's focus on how to purchase these projects. There are dedicated NFT marketplaces from which you can purchase NFTs using either FIAT or crypto, as you'll already be aware. Although there are several options, NFT Launchpad is our pick for the best NFT marketplace.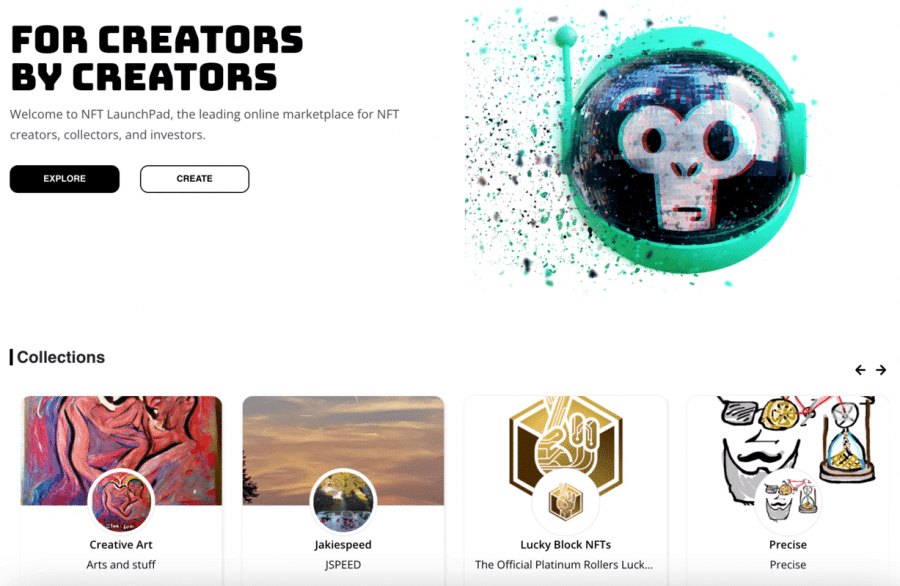 NFT Launchpad entered the NFT space in 2022 and offered a dedicated NFT marketplace on BSC. The NFT market on NFT LaunchPad provides a wide range of digital assets. For example, NFT LaunchPad is the only place to buy Lucky Block NFTs, generating buzz recently.
For creators who wish to mint NFTs themselves, the NFT Launchpad is the ideal solution. The entire process is streamlined through this platform, so you can concentrate on what matters most – making money. Using the NFT Launchpad, you can create NFTs simultaneously in multiple formats, including MP4. Furthermore, you can start using NFT Launchpad immediately.
Your money is at risk.
Investing In NFT Projects Safely
NFTs have the potential to be profitable investments. To purchase an NFT, you need to access a marketplace, just as you would use Amazon or Etsy to purchase standard products. An NFT marketplace is exclusive to purchases of digital assets of this type.
To begin an NFT purchase, you will need to set up a digital wallet. A wallet allows you to store cryptocurrency, which you use to buy NFTs.
It is important to remember that NFTs can be purchased via a virtual auction or final price. Virtual auctions are similar to buying and trading cryptocurrencies and stocks. The price of NFTs at auction can fluctuate rapidly depending on demand at any given moment.
NFT marketplaces aren't as difficult to find as you might expect. Here are a few that offer NFT sales:
NFT Launchpad
Crypto.com
OpenSea
If you're starting, it's a good idea to buy from a verified marketplace, as some impostors could take advantage of you.
Risks Of Investing In NFT Projects
For digital creators, non-fungible tokens are making a lot of money. Every day, there are a variety of artworks being sold online. A creator can make millions in just a few seconds by selling their NFT online. In addition, it is evident that people buy, sell, and invest more enthusiastically in the digital market than in the physical market.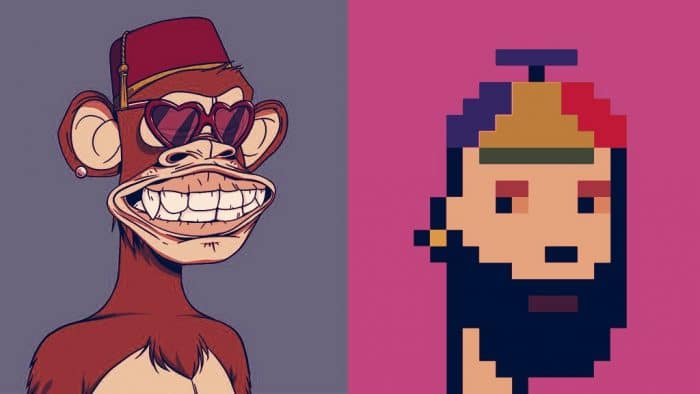 Therefore, there is an increased possibility of cyber-attacks and online fraud due to this phenomenon. Digital assets and investors buying and selling NFTs on the market are at high risk of being damaged. Although the NFT market has immense potential, certain risks should be considered.
To better understand NFTs, you should understand these risks and challenges with them.
Smart Contract Risks And Maintenance Of NFTs
The NFT market faces a significant risk of smart contracts and NFT maintenance. In several cases, hackers attack a DeFi (Decentralized Finance) network and steal large amounts of cryptocurrency. For example, the most famous DeFi protocol named Poly Network was recently hacked, and $600 million were stolen. That occurred because smart contract security was inadequate.
Evaluation Challenges
Uncertainty about the price of NFTs is the biggest challenge in the NFT market. Now, the price of any NFT is based on creativity, uniqueness, scarcity, and more. Due to the lack of a standard in any particular NFT, there are considerable fluctuations in the prices of NFT.
People can't predict what might drive the price of NFT. Because of this, the prices fluctuate continuously, and evaluating NFT becomes a challenge.
Legal Challenges
NFT does not have a legal definition in the entire world. Several countries, including the UK, Japan, and the EU, have adopted different approaches to classifying NFT. Therefore, an international organization for non-fungible tokens must be set up for regulation and legalization.
The NFT market is experiencing a significant rise, so a regulatory body is important.
Laws relating to NFT still struggle with defining it correctly. In addition, due to the constantly expanding market and variety of NFTs, it is hard to find a solid basis for compliance.
Cyber Threats And Online Fraud Risks
The popularity of the NFT market has also increased the risk of cyberattacks. On the Internet, replicas of the original NFT stores can be found in many cases. Usually, they look authentic due to the original logo and content. However, they might even sell NFTs that do not even exist in the digital world, so they pose a huge risk. Additionally, there is a possibility that fake NFT stores may sell counterfeit NFTs.
Intellectual Property Rights
An important topic to consider is the ownership of any NFT. The first question you should ask when trying to purchase an NFT off the market is whether the seller owns the NFT or not. There are situations in which people pretend to be sellers, but they only have replicas. In this instance, you will only receive the right to use the NFT without receiving ownership rights.
The terms and conditions for ownership of that NFT can be found in the metadata of the smart contract. For example, artists should only be allowed to display NFTs that they own. For decentralized blockchain technology, it is not feasible to relate NFT marketplaces to the traditional laws of property. Instead, new intellectual property rights have to be considered, such as rights of publicity, trademarks, copyrights, and moral rights.
Challenge Of Considering NFTs As Securities
Some people consider NFTs to be securities. Most NFTs on the market are sold as securities, according to the chairman of the Securities and Exchange Commission (SEC). However, the Supreme Court has limited NFTs to investment contracts. As a result, this is a huge risk for NFTs. In addition, NFTs must pass certain parameters of the Howey test to qualify as securities.
Best NFT Projects – Conclusion
This guide has provided a comprehensive overview of the best new NFT projects to watch this year, highlighting their strengths and potential value. When you know which upcoming NFT projects have the most potential, you'll be better positioned to make long-term investments.
We recommend you partner with NFT Launchpad if you're interested in investing in one of the upcoming NFT drops mentioned above. Users can buy NFTs directly from their crypto wallets without paying any transaction fees or fees associated with the transaction.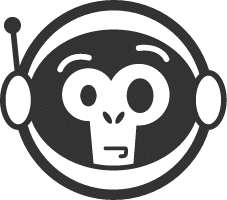 Your money is at risk.
FAQs
What is the best NFT to invest in?
The best NFTs to invest in are those available in NFT Launchpad because their price has not increased, giving you a wonderful opportunity to invest in NFTs without spending a lot of money.
What are some upcoming NFT projects?
A majority of the projects on NFT Launchpad have not reached their peak. Keep up to date with the latest news to learn more about the upcoming projects.
How do I find the best NFT projects?
By visiting the NFT Launchpad marketplace, you will have access to the best NFT projects.
What is the most profitable NFT?
A profitable NFT to invest in would be one that starts with a low value but increases in value over time. NFT art fits these criteria perfectly in many cases, but games and music also have outstanding value potential as tokenized assets.