Doge vs Shiba Inu- Which Meme Coin Is The Best?
Fact Checked
Everything you read on our site is provided by expert writers who have many years of experience in the financial markets and have written for other top financial publications. Every piece of information here is fact-checked. We sometimes use affiliate links in our content, when clicking on those we might receive a commission - at no extra cost to you. By using this website you agree to our terms and conditions and privacy policy.
Shiba Inu coin and Dogecoin have been two of the most popular cryptocurrencies in recent years. As a result, the Dogecoin vs Shiba Inu coin has been a lingering debate in the crypto world. While they may seem similar at first glance, there are actually quite a few differences between them. So, which one is better?
In this article, we'll look into their tokenomics, history, and how they compare one-on-one. So whether you're a crypto investor looking for a new long-term investment or just want to know which coin is the better right now, read on!
Dogecoin vs Shiba Inu Coin – At A Glance
| | | |
| --- | --- | --- |
|   | Dogecoin | Shiba Inu |
| Year of launch | 2013 | 2020 |
| Market cap | $13,413,678,443 | $6,007,200,610 |
| Token supply | 132,670,764,300 | 589,735,030,408,323 |
| Use cases | Medium of exchange | Medium of exchange, NFT, DEX |
| Blockchain network | Bitcoin blockchain | Ethereum blockchain network |
| Current trading volume | 132.67B DOGE | 549,063.28B SHIB |
| Current token price | $0.1011 | $0.00001094 |
Cryptoasset investing is highly volatile and unregulated in some EU countries. No consumer protection. Tax on profits may apply.
What Is The Difference Between Dogecoin and Shiba Inu Coin?
Dogecoin and Shiba Inu Coin are both cryptocurrencies that have gained significant attention and popularity in recent years. However, there are some key differences between the two.
? Origin
Dogecoin was created in 2013 as a lighthearted and humorous take on Bitcoin, with the popular "Doge" internet meme as its mascot. Shiba Inu Coin, on the other hand, was created in 2020 and is named after the Japanese dog breed Shiba Inu.
? Market Capitalization
Dogecoin has a much larger market capitalization than Shiba Inu Coin, which means that it has a higher overall value and is more widely used and accepted. As of early 2023, Dogecoin's market cap is over $28 billion, while Shiba Inu Coin's market cap is around $6 billion.
? Tokenomics
Dogecoin has a fixed supply of 129 billion coins, with approximately 130 billion coins in circulation. Shiba Inu Coin, on the other hand, has a much larger supply of tokens, with a total supply of one quadrillion coins.
? Functionality
Dogecoin is primarily used as a means of payment and transaction, while Shiba Inu Coin has additional features such as a decentralized exchange (ShibaSwap) and a charity-focused platform (ShibaChest).
Both Dogecoin and Shiba Inu Coin are cryptocurrencies with unique features and communities. However, Dogecoin is more established and widely used, while Shiba Inu Coin is still relatively new and has a smaller market share.
What is DogeCoin?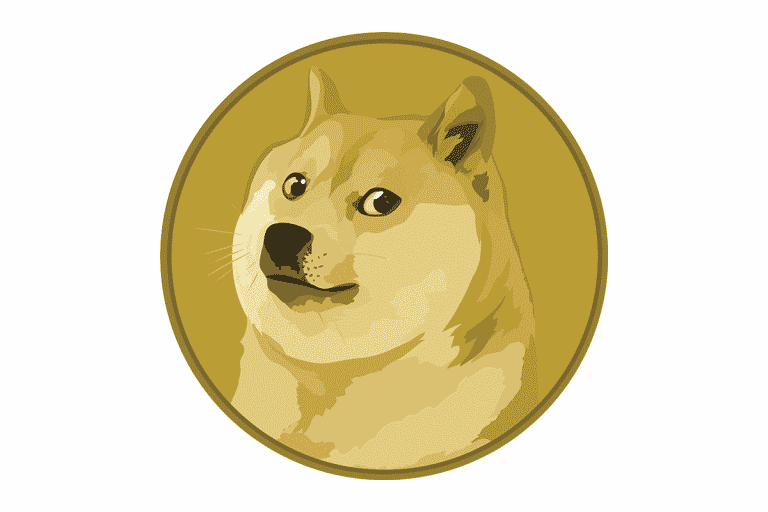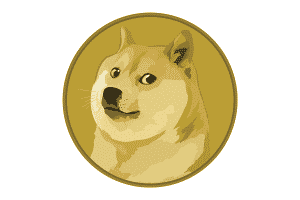 Dogecoin is an open-source peer-to-peer cryptocurrency that makes use of blockchain technology, a highly secure decentralized system of storing data as a public ledger that is maintained by a network of computers known as nodes. A programmer named Billy Markus created Dogecoin in 2013, and it quickly became one of the most popular cryptocurrencies in the world.
The cryptocurrency was created as a joke based on the popular internet meme, Doge. The name "Doge" is a reference to the Japanese Shiba Inu dog, which was popular in online jokes and pictures of people with expressions that resembled doges.
You can use Dogecoin as a means of money transfer between individuals, either as cash or as payment for products or services. Even though a record is visible to everyone on the blockchain, users can still conduct transactions in part anonymously. And they can do it directly, without going through a conventional middleman like a bank.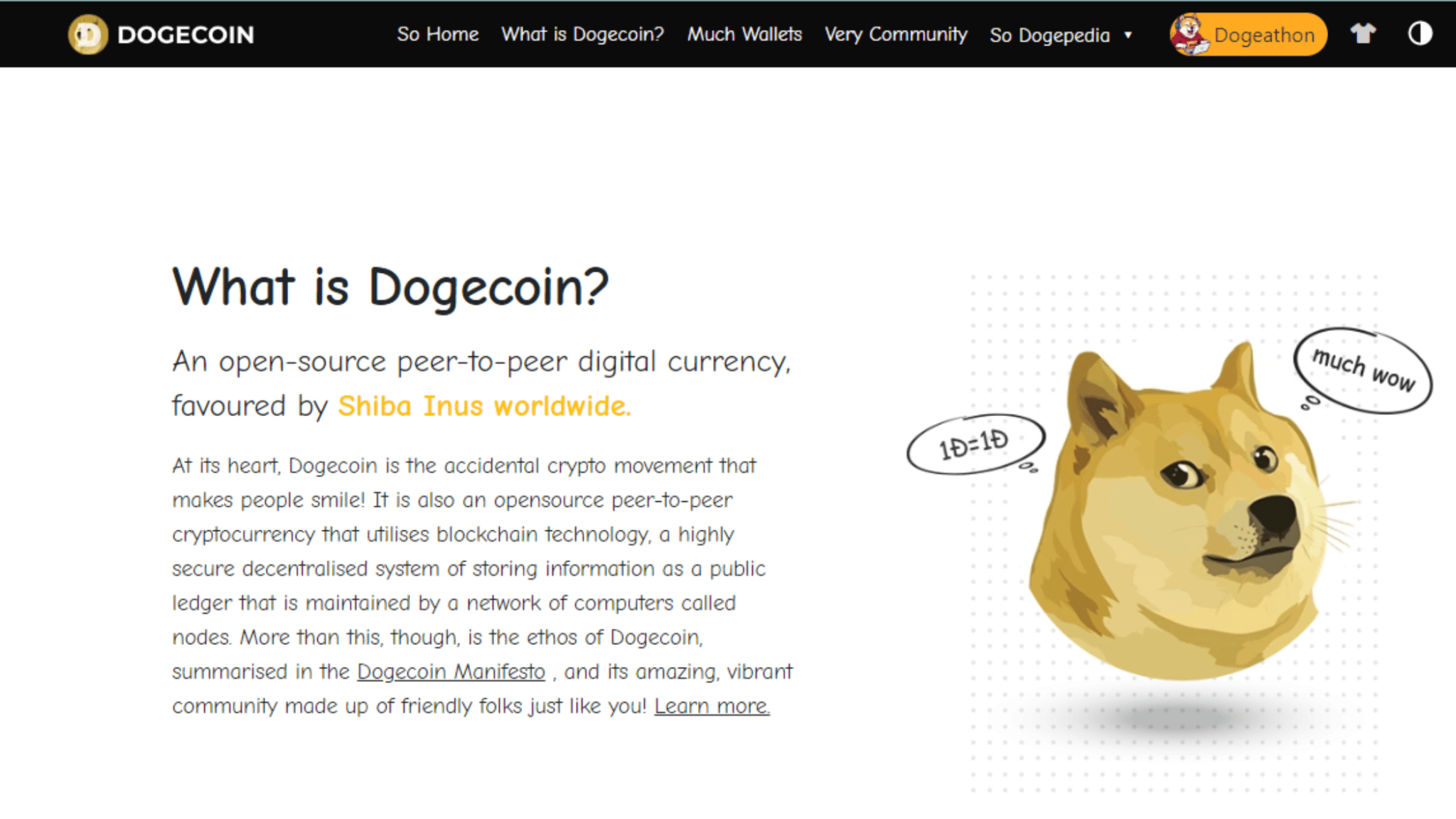 Because Dogecoin is a proof-of-work cryptocurrency, it secures its blockchain using computing power similar to how Bitcoin does. DOGE is mined alongside Litecoin, so anybody who mines one cryptocurrency could also opt to mine the other. Your network power may be more stable as a result.
DOGE has an unlimited supply with 5 billion new tokens entering circulation each year. The Dogecoin Foundation launched in 2021 as it aimed to promote the Dogecoin Ecosystem, Community, and Future of the Dogecoin Blockchain. The initiative now includes several seasoned industry leaders on its board of advisors in addition to core members of the original team.
More on the DogeCoin ecosystem
The Dogecoin Protocols will be fully implemented in the Libdogecoin C library, allowing anybody to create a Dogecoin-compliant product without having to worry about the intricate details of the crypto functions. This will increase the options for creating standard-based wallet and node implementations, diversify the reliance on the Core Wallet as the exclusive definition of the Dogecoin Blockchain, improve the process of joining the Dogecoin network so that more people run Dogecoin nodes, and increase the integration options to improve the adoption of Dogecoin by platforms.
Cryptoasset investing is highly volatile and unregulated in some EU countries. No consumer protection. Tax on profits may apply.
What is Shiba Inu Coin?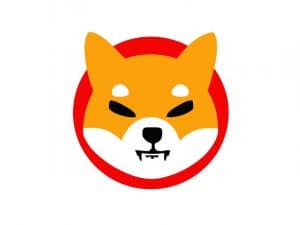 The Shiba Inu, a Japanese hunting dog breed, serves as the mascot for Shiba Inu coin (SHIB), an Ethereum-based altcoin.  Many people refer to Shiba Inu as a Dogecoin alternative. Ryoshi, the creator who prefers to remain unidentified, created the Shiba Inu coin in August 2020. The Shiba Inu Ecosystem developed Shiba Inu Coin, a decentralized cryptocurrency that fosters community interaction. The project's primary medium of exchange is the Shiba Inu token, which investors may store in their wallets in millions, billions, or even trillions of units.
SHIB has been up hundreds of times and is continually extending its reach thanks to its widespread awareness and real value. SHIB is the first cryptocurrency to be listed on the project's own Decentralized Exchange (DEX), ShibaSwap.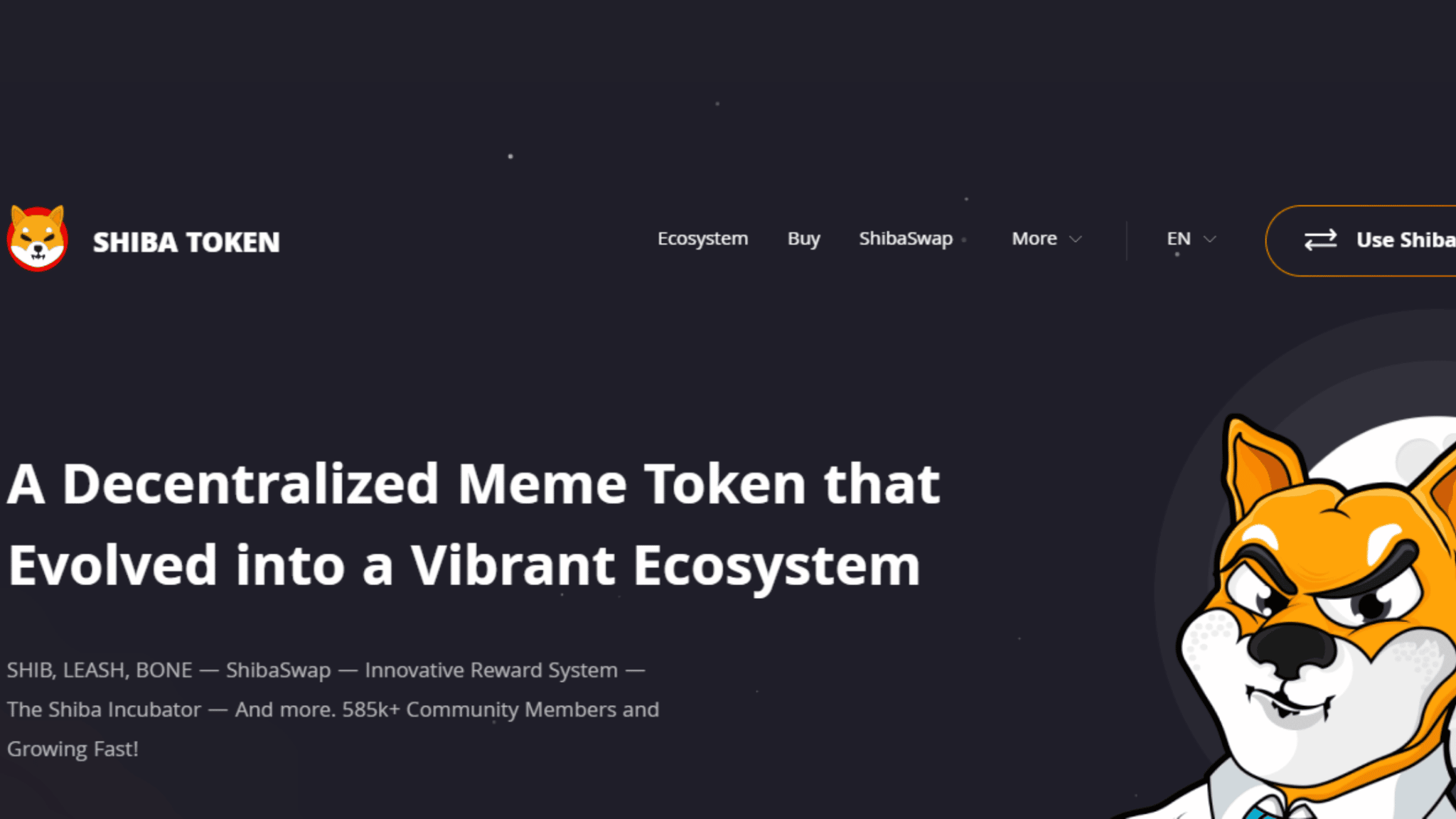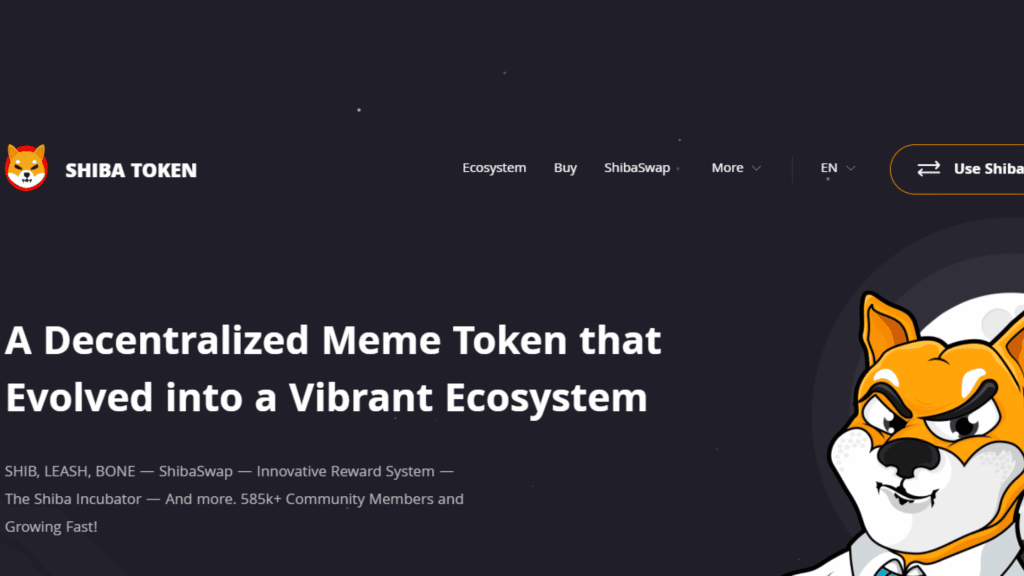 LEASH was initially intended to be a rebase token, but the rebase was later removed, allowing it to reach its full potential. This token represents the other end of the Shiba Inu Ecosystem spectrum, with a total supply of ONLY 107,646 tokens. LEASH is the second token incentivized on ShibaSwap and will offer lucrative rewards for the holders providing its liquidity. With a total supply of 250,000,000 tokens, BONE is designed to precisely complement the previous two tokens. Additionally, because it is a governance token, the #ShibArmy will be able to vote on new ideas on the ecosystem's Doggy DAO.
More on the Shiba Inu ecosystem
Shiba Inu offer the Shiba Inu Incubator as a means of promoting creativity in all forms. Shiba Inu aim to build an environment that fosters innovation and development. The cryptocurrency helps holders discover the tools they require to bring their inspiration and original insights to life through the power of the Shiba Inu Incubator. This is simply one more approach to inspire people to go beyond boundaries and norms and discover what it means to be a member of the Shiba Inu decentralized movement.
Shiba Inu uses Amazon Smile to collect donations on your Amazon purchases and give a portion of the proceeds to the Shiba Inu Rescue Association. Shiba Inu Rescue Association (SIRA) is a volunteer group with the mission of rescuing Shiba Inu, Shiba mixes, and other primitive breeds from owners, shelters, and commercial breeders. To get them ready for adoption into carefully vetted, devoted, lifelong forever homes, they assess each dog's temperament and place them in compassionate foster homes where their needs, both medical and otherwise, are met.
The project will soon get a new network. Shibarium is a layer 2 scaling network that will house the entire Shiba ecosystem. The social hub of the network has already been launched; an indication that Shibarium might be deployed any moment from now.
Cryptoasset investing is highly volatile and unregulated in some EU countries. No consumer protection. Tax on profits may apply.
Dogecoin vs Shiba Inu Coin – Which One is Better?
When it comes to cryptocurrencies, there's no shortage of choices. But which project has the upper hand in the Dogecoin vs Shiba Inu coin battle? The answer is still up for debate. Both coins have their advantages and disadvantages, but it ultimately comes down to some parameters about their main features. To be specific, we have to compare them in terms of token utility, transaction speed, token supply, price history, social media hype, and the project teams behind them
Token utility
Token utility is a key consideration when choosing the right cryptocurrency for your needs. The token utility refers to the usage of the token in the ecosystem and the overall purpose of the token.
Dogecoin has limited use right now. Some people say Dogecoin has no utility but that is not true. Dogecoin is a digital currency and every currency has utility since it can work as a medium of exchange. This is exactly what Dogecoin is used for. For example, Tesla recently adopted it as a means of exchange. Also, the NBA team, Dallas Mavericks accept the coin as a form of payment in their merchandise store.
SHIB on the other hand is a token with better utility and has evolved into a whole ecosystem. Apart from it being a medium of exchange, the project is working on its NFT market by inviting dog-inspired artists across the globe to foster this decentralized artistic movement that is necessary for the community to transition into the NFT space. This exploration into the Metaverse drastically improves its attractiveness among crypto investors. Also, Shiba Inu uses Amazon Smile to collect donations on your Amazon purchases and gives a portion of the proceeds to the Shiba Inu Rescue Association.
Currently, Shiba Inu is showing more potential in terms of utility and growth in the future than Dogecoin.
Transaction Speed
Dogecoin stands tall among many of its contemporaries in terms of transaction speed. The Dogecoin network employs a proof work (PoW) consensus protocol similar to Litecoin. As opposed to Bitcoin, which relies on SHA256, Dogecoin uses the Script algorithm, which allows a faster block creation rate. As a result, Dogecoin's estimated block creation time is around 1 minute, which is much faster than Bitcoin's 1 minute and Litecoin's 2.5 minutes.
Shiba Inu's block creation time and transaction rate are unsurprisingly similar to its parent network, Ethereum. Therefore, SHIB now operates on the proof-of-stake (PoS) mechanism. Ethereum's recent move to PoS from proof-of-work (PoW) may not directly translate into a faster transaction speed and lower fees. However, PoS is environmentally friendly, making tokens such as SHIB great long-term investments for those who want to invest sustainably.
Project team
Another important aspect of any cryptocurrency project is to look at the team behind the project. Even though the founder of Shiba Inu is anonymous (Ryoshi), the clear aims of the project show a well-thought-out plan by the team, unlike Dogecoin which started out as just a joke and was created within 2 hours. With that being said, Dogecoin has grown a huge community of supporters that include a number of industry experts.
Token supply
Dogecoin currently has over 132.67 billion tokens in circulation and total supply. This is not capped with 5 billion tokens being added every year to the ecosystem. Shiba Inu has over 549 trillion tokens in circulation with a 589 trillion total supply. Even though there are more SHIB tokens in the market than DOGE, SHIB has a maximum supply that is just 7% away from being met, unlike DOGE which will continuously add new tokens. When the supply of SHIB is met, upwards price pressure could be placed on the token as demand grows.
Cryptoasset investing is highly volatile and unregulated in some EU countries. No consumer protection. Tax on profits may apply.
Token price history
Dogecoin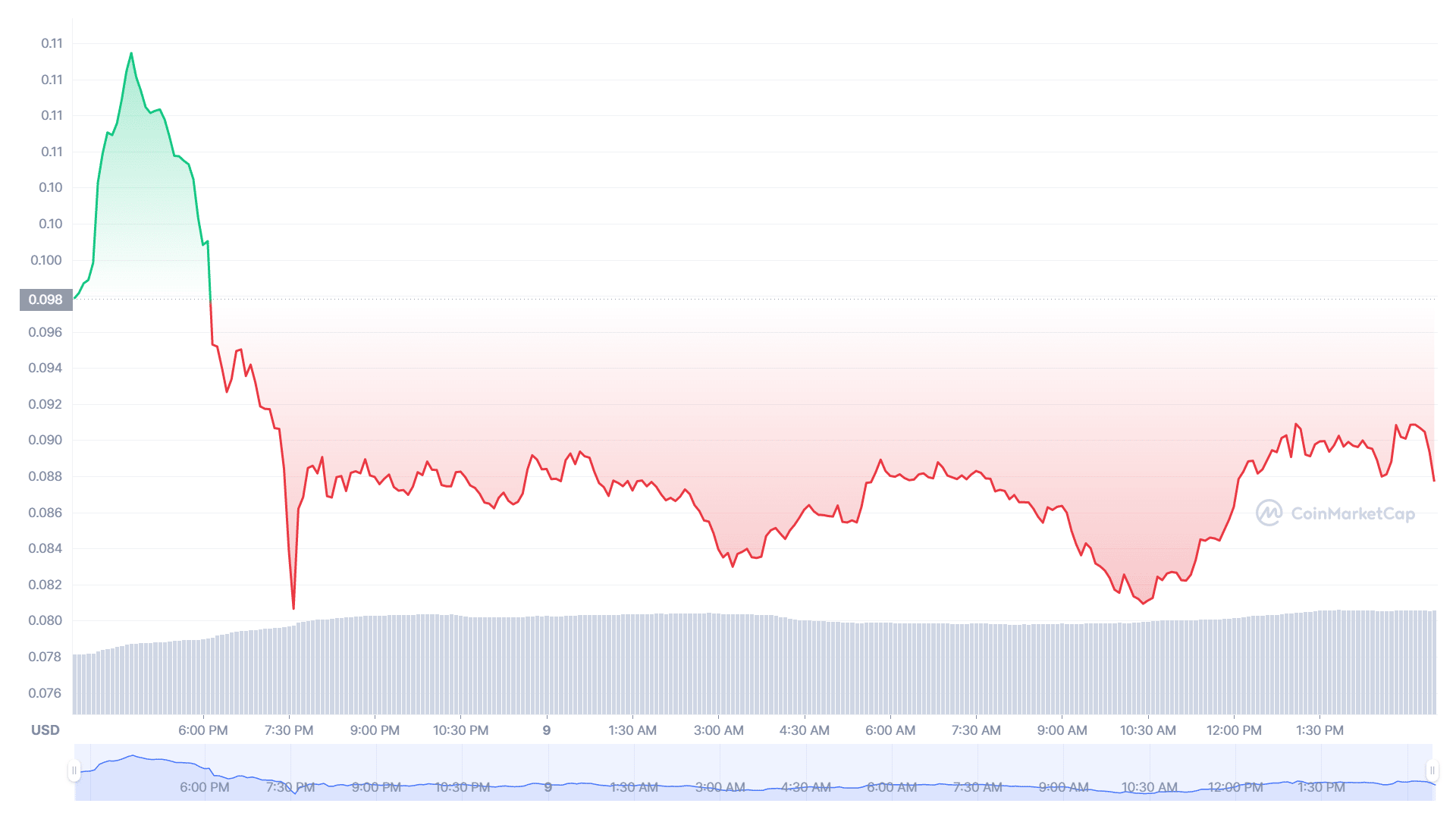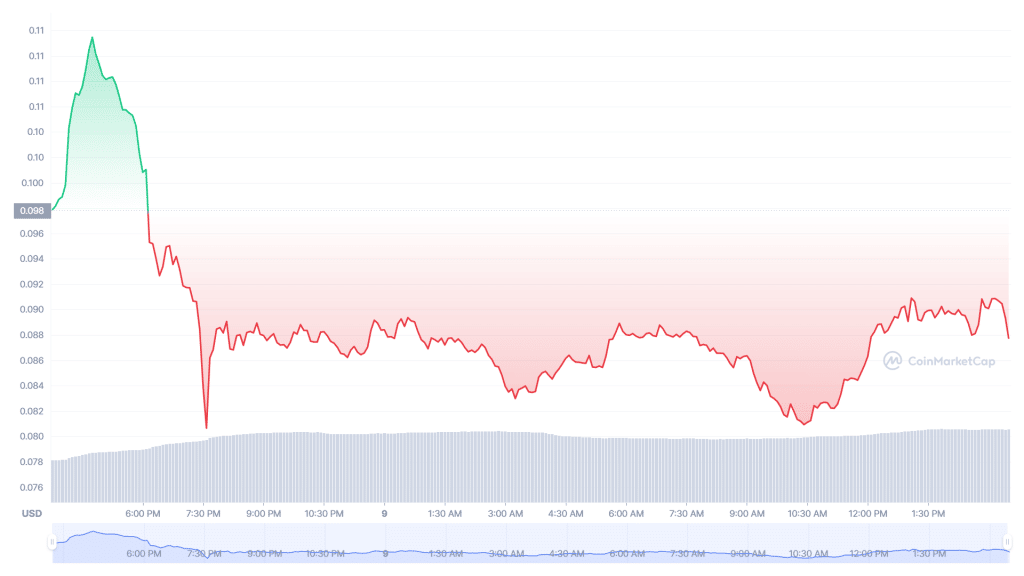 The currency gained 300% in value two weeks after its launch in December 2019. a spike that was in part caused by China's ban on its banks doing cryptocurrency transactions. For the first few years following its launch, Dogecoin's movement was "stable," but the first significant increase appeared around the turn of 2021. The meme-based cryptocurrency's price rose by 822% in a single day in January 2021, reaching a high of $0.082 before tumbling to $0.073. DOGE was traded for more than $12 million at that time.
Dogecoin was listed on the Coinbase cryptocurrency trading platform in April 2021, which started a new round of bullish runs, including a 400% gain in only 48 hours in April 2021 and the coin's eventual passing of the $0.5 mark in May. The currency saw a 20,000% growth in the first half of 2021. 2022 has not really been the year for Dogecoin compared to 2021. It started the year at $0.17 which got to as low as $0.05 in the middle of the year.
Recently, Elon Musk took over twitter which caused the coin to surge once more. However, this is ot expected to last as the new Twitter owner has already faced backlash for his decisions.
Cryptoasset investing is highly volatile and unregulated in some EU countries. No consumer protection. Tax on profits may apply.
Shiba Inu Coin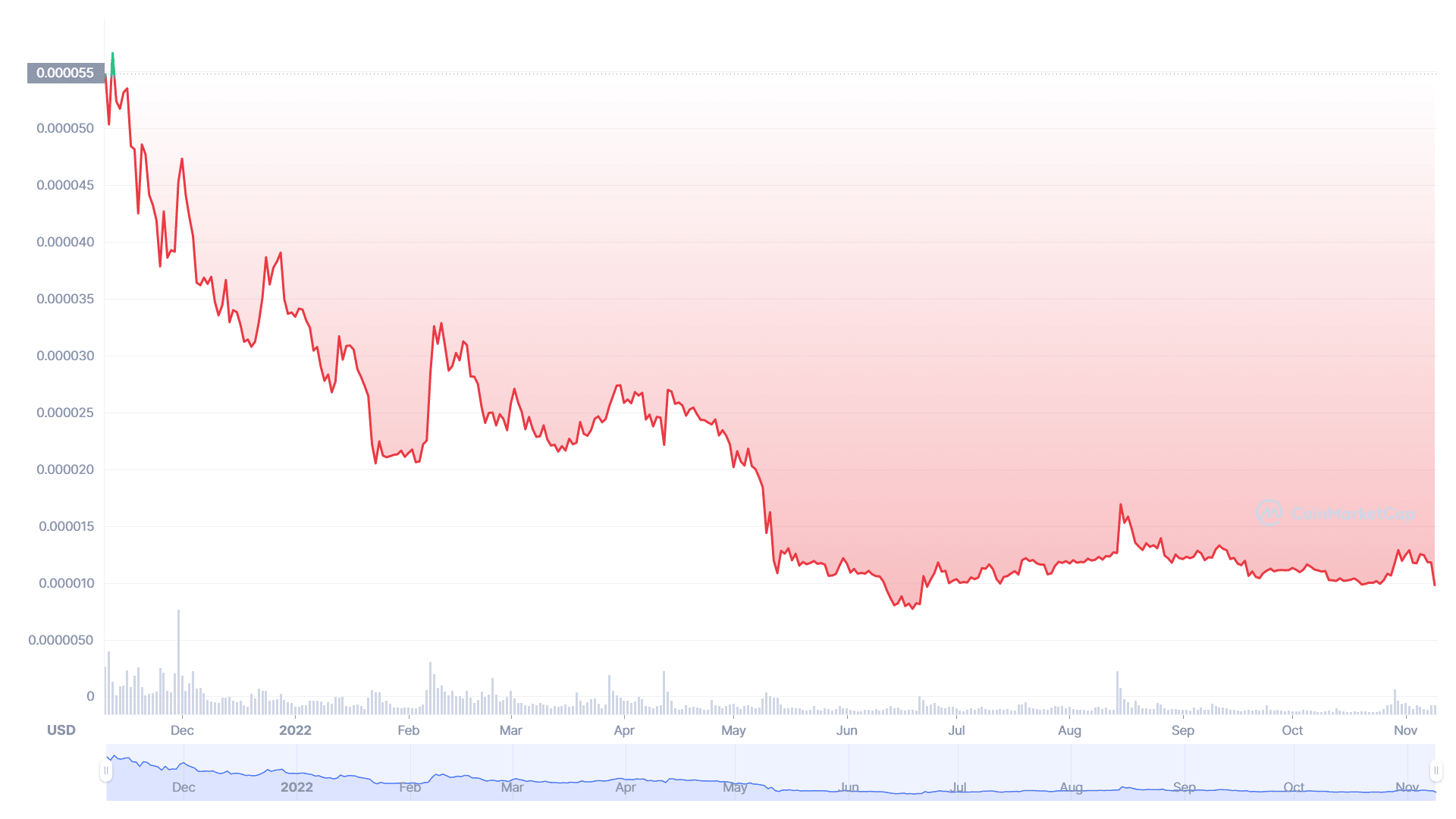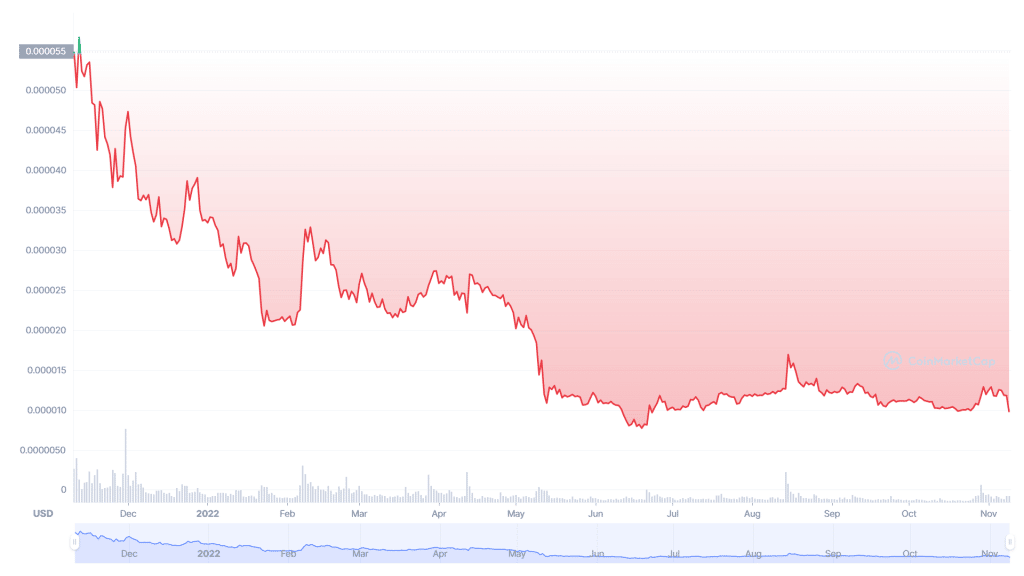 After its launch in August 2020, SHIB's price mostly remained stable, seldom rising over a few hundredths of a cent. SHIB's price, however, started to resemble DOGE's price runs in 2021. SHIB's price jumped from $0.0000001 to $0.0000036 in April of that year. That is a 3500% jump in price in a matter of days. Based on 24-hour trading volume in October 2021, the SHIB coin was one of the biggest cryptocurrencies in the world, with trading activity approximately matching that of Ethereum. Eventually, everything came together to drive SHIB's prices up to an all-time high of $0.0000826.
Cryptoasset investing is highly volatile and unregulated in some EU countries. No consumer protection. Tax on profits may apply.
Celebrity endorsement
Dogecoin vs Shiba Inu coin- who wins the celebrity endorsement war? Celebrity endorsement is one of the key factors that can help a coin gain traction in the crypto market. Not only does this add credibility to an offering, but it also helps to attract new investors. In this round, Dogecoin holds an advantage- Twitter & Tesla CEO,  Elon Musk.
After Elon Musk became interested in the project, Dogecoin began to gain serious media attention in 2020. His tweets calling Dogecoin "the people's crypto" drove up the price by 47% within minutes. Although he toned down his tweets on Dogecoin and advised people to exercise caution in dealing with crypto afterwards, Dogecoin already benefited heavily from his early tweets on the token. By April 2021, Dogecoin had risen 12,000% as a result of his tweets about it.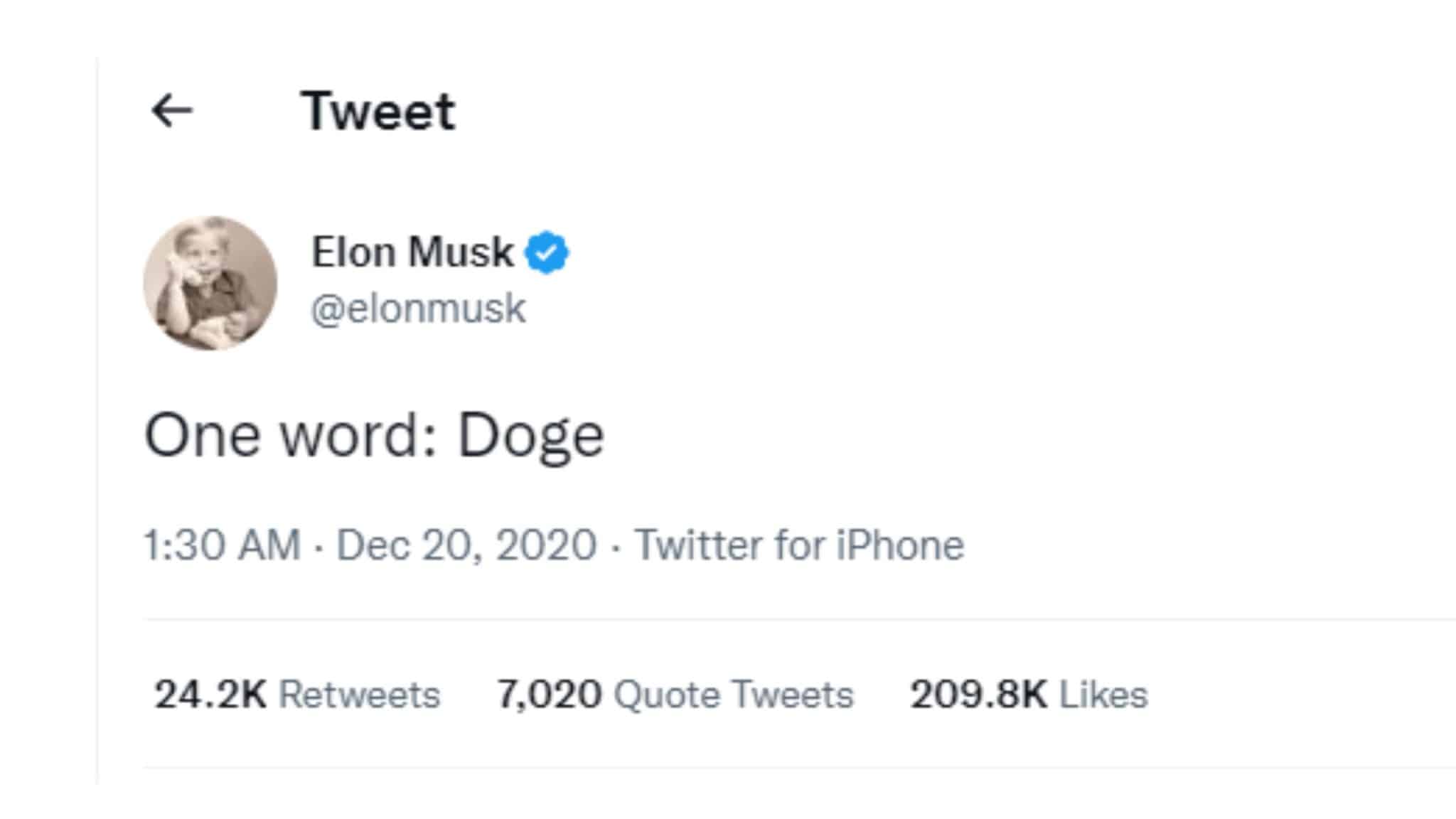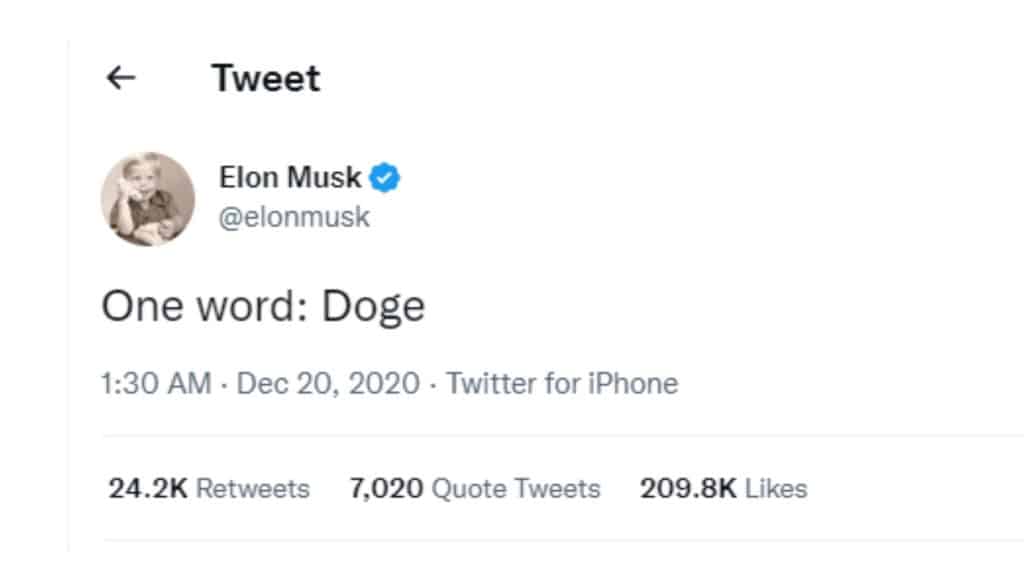 Shiba Inu did not have Elon Musk on its side. However, the project tried to increase publicity by sending Ethereum's founder, Vitalik Buterin, 50% of its 1 quadrillion token supply for 'safekeeping'. However, Vitalik Buterin donated 10% of it to India's Covid Crypto Relief Fund and burnt the remaining 40% to a dead wallet, saying he does not want the Power.
Elon Musk has since announced his interest in Shiba Inu in the first week of October, by posting a photo of his new Shiba Inu puppy named Floki, which significantly increased retail investment in the meme coin.
Token community and social media hype
A cryptocurrency is only as strong as its community, and both tokens perform well in this regard. The Dogecoin community is concerned with helping each other out, being kind, spreading awareness about cryptocurrencies, raising funds, having fun, making memes, and being light-hearted with trading. Dogecoin's unofficial tagline, "Do Only Good Everyday," neatly encapsulates this. The community spreads across Twitter, Reddit, and Discord officially. Although it's still early days, Dogecoin holders will be looking forward to the future after Elon Musk purchased Twitter.
Shiba Inu community is also large across platforms like Twitter, Instagram, Telegram, Reddit, and Discord. However, Dogecoin being the first meme coin has a larger representation across social media. Nevertheless, Shiba Inu has strong backing from supporters who are hopeful about future growth.
Future price predictions
This part of the Doge coin vs Shiba Inu coin debate is tricky. Digital Coin Price predicts that in 2022, the average Dogecoin price will stay at $0.0869. It will reach $0.14 in 2023 and $0.22 in 2025. The price may increase to an average of $0.47 in 2023.
Analysts predict Shiba Inu to reach an average price of $0.00002014 in 2023, and $0.00004615 in 2025.
However, the crypto market is incredibly volatile, and price can never be guaranteed. Recently the market experience huge sell offs causing what has become known as a 'crypto winter'. This was not on anyone's radar and proves just how volatile the market can be.
Is Shiba Inu better than Dogecoin?
By now, you should know that the Doge coin vs Shiba Inu coin debate is a tightly contested battle. After we have looked deeply into the main features of both tokens, which coin is better? Shiba Inu has a high growth potential due to its utility and the expected inclusion of the metaverse into the Shiba ecosystem. This is a major consideration for crypto investors. Also, Shiba Inu has a capped supply whereas Dogecoin does not. This raises doubt about its value in the long term. However, Dogecoin has a stronger community built over a longer period of time and is more well-known than Shiba Inu. This is a relevant aspect of investment as well, and Shiba Inu is still yet to reach that level.
Why Choose To Invest In Dogecoin?
Dogecoin remains the most popular meme coin in the market so will always spark the interest of investors. Just like Bitcoin was the first crypto, and still receives a lot of attention despite many other cryptocurrencies created after it that are actually an improvement on it. People trust what has been around for a longer time. Dogecoin being the first meme coin has some privileges. Also, a powerful influencer like Elon Musk showing support for the project in the beginning further solidifies the project as a possible investment opportunity.
Why Buy Shiba Inu?
Many people believe Shiba Inu is a good investment as it has a high growth potential. The coin is the product of a strong team with clear aims and objectives which gives the coin stability and credibility. The utility of the token is very attractive to investors as well. With the ecosystem touching Decentralized Finance (DeFi) and the metaverse. The ecosystem is broader, and the deflationary tokenomics encourage long-term value growth.
Dogecoin vs Shiba Inu coin: Tips before buying
Investing in any cryptocurrency poses risk and it is important to consider safety before making any investment decisions. Below are some tips for investing in meme coins to consider.
1. Invest in only what you can afford to lose.
2. Buy in bear seasons and sell in bull seasons.
3. Buy only from trustworthy crypto exchanges.
4. Store tokens only in wallets (hardware or software) where you control the keys.
5. Determine your investing strategy before making any decisions.
6. Diversify your crypto portfolio as much as you can to reduce your exposure to risks.
Cryptoasset investing is highly volatile and unregulated in some EU countries. No consumer protection. Tax on profits may apply.
How To Buy Meme Coins in 2023?
It's no secret that Dogecoin and Shiba Inu are two of the most popular meme coins in the world right now. So, in 2023, it's safe to say that these coins will be among the top cryptocurrencies to invest in. You can buy meme coins through online exchanges or through the project's website directly. eToro is one of the best crypto trading platforms where you can buy meme coins.
Create an eToro account
To apply for an eToro investment account, you'll need: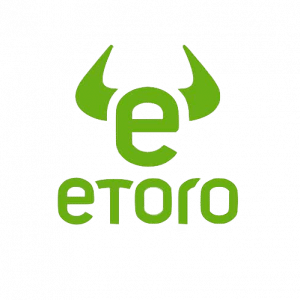 To be 18 years or older (we'll ask for proof)
To live in one of the countries where we offer our services (we'll ask for proof; check our blocked countries here)
A computer and/or smartphone connected to the internet
A valid phone number connected to your smartphone
A valid email address
Here is how to create an eToro in four simple steps:
Go to etoro.com and go to the eToro 'Create an account' page
Choose a username, enter your email address, and set a password. Alternatively, you can sign up with your Facebook or Google accounts.
Check eToro's Terms and Conditions, Privacy Policy, and Cookie Policy, and tick the boxes to accept them.
Click the 'Create Account' button.
Check your email inbox and verify your email address.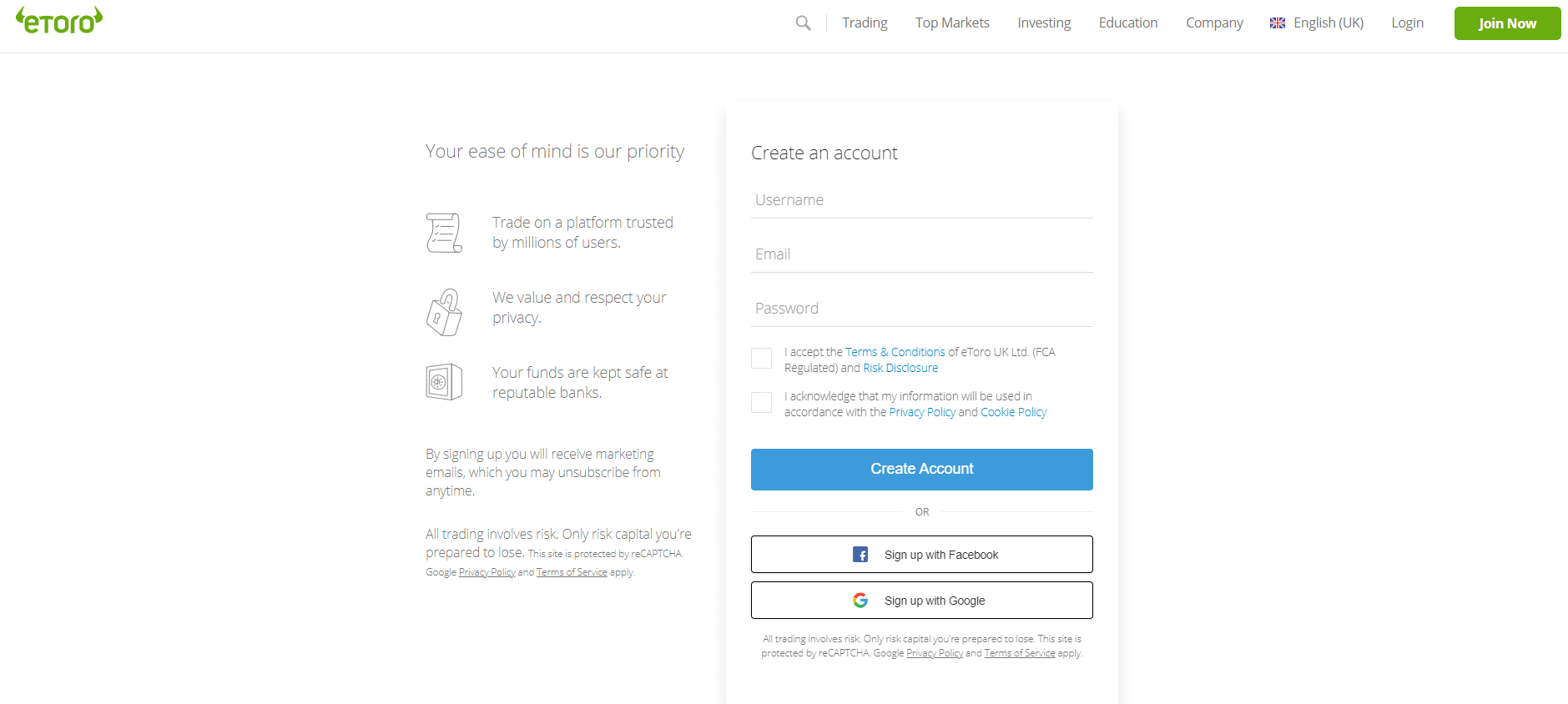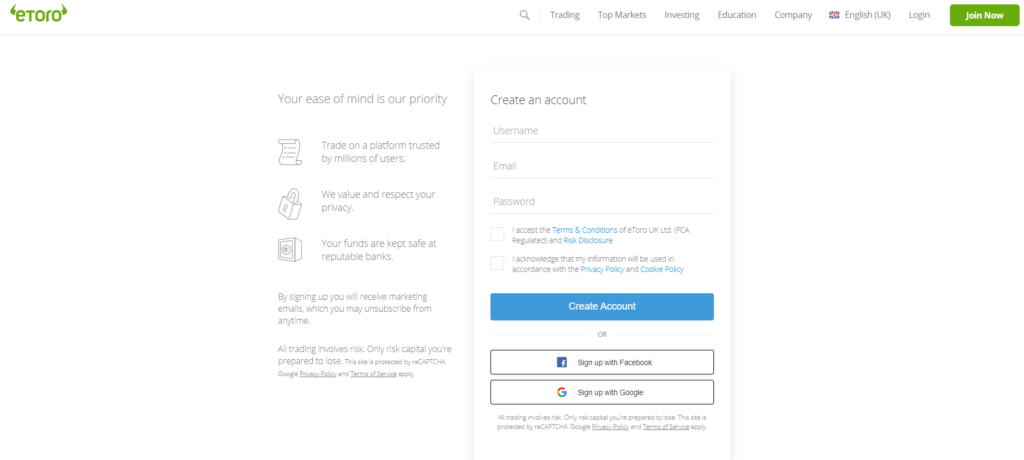 If you skipped the verification step after creating the account:
Go to Settings, or enter your eToro account and click on Settings, then Account.
Under Credentials, click on the 'Verify' button next to your email address.
Check your email inbox. You will see an email from [email protected].
Click the 'Verify now' button.
You will be redirected to the eToro platform and see a confirmation message.
Cryptoasset investing is highly volatile and unregulated in some EU countries. No consumer protection. Tax on profits may apply.
Deposit funds
To deposit funds in your eToro account, you can choose from any of the available methods of payment in your country and follow these instructions: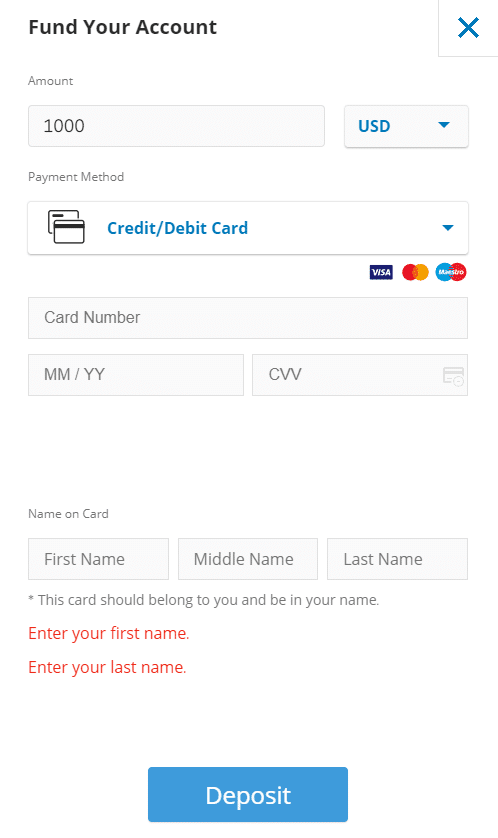 Log in to the trading platform
Click on 'Deposit Funds'.
Enter the amount and your preferred currency.
Select the method of payment from the dropdown menu and complete the transaction
Practice with a demo account
Before trading crypto with real money, it is important to use a demo account. This way you can test the platform and make sure you understand how it works. Once you have mastered the basics, trading with real money is much more fun! And this is when things start moving in your favor – as crypto trading platforms tend to be more volatile than other markets, making profits here can be very rewarding indeed!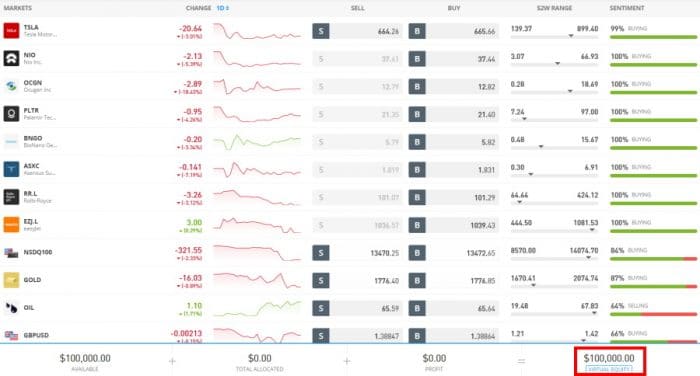 How to practice with a demo account:
Select a cryptocurrency pair to trade after activating demo trading.
Use the buy and sell buttons to place an order.
Track the trade in the position window.
Close out the position at the targeted price level.
Start live trading
After practicing with a demo account and you have mastered the basics, you can now start trading with real money. There are two ways of trading cryptocurrencies on eToro; you can buy and sell crypto assets outright (i.e. buy the underlying asset) or you can trade crypto assets price movements via Contracts For Difference (CFDs).
Buying the underlying asset: To buy the underlying asset, traditional currency (i.e., US Dollars) must be exchanged for crypto asset tokens (coins), such as Bitcoin, Litecoin, or XRP. eToro acquires the crypto asset you are purchasing by buying the tokens on your behalf and registering them in a separate account in your name. You will make money if the value of the crypto asset increases while you own it. However, you'll suffer a loss if the price drops.
Trading crypto with CFDs: CFDs are financial products that let investors and traders make money off of changes in a security's price without actually owning the underlying asset. Without really holding the asset, when you trade a cryptocurrency through a CFD, you are essentially speculating on its future price movement.
You can trade both ways while using CFDs. This implies that price changes—both up and down—can be profitable for you. Additionally, with CFDs, you can use leverage to boost your exposure. For example, with x2 leverage, you can control $1,000 with just $500. This means there's the potential for higher profits
Crypto CFDs are not available for UK retail accounts.
Store your crypto in a wallet
If you're looking to move your crypto from eToro to a crypto wallet, here are the simple steps: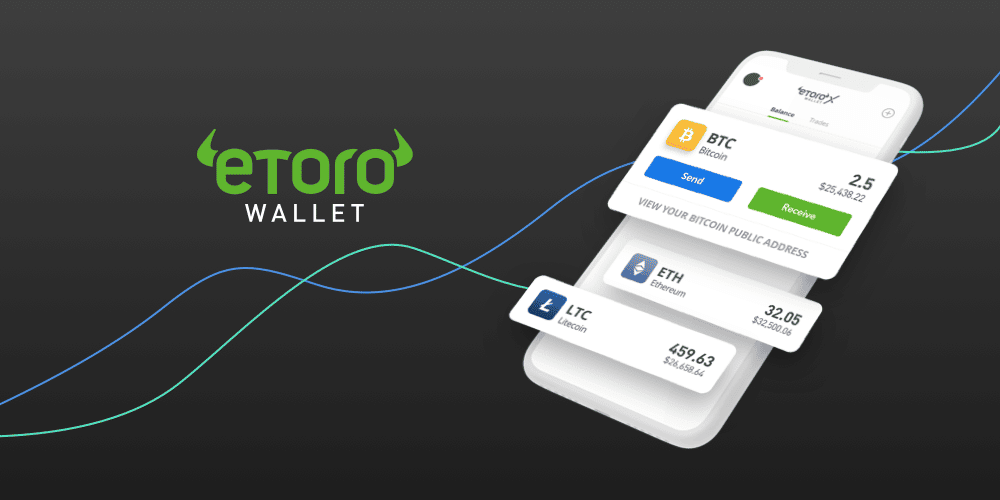 Click on the "Portfolio" tab of your account.
Click on the crypto you would like to transfer.
You will see all of your open trades for that cryptocurrency. Click on the specific trade you would like to transfer.
On the "Edit Trade" screen, click "Transfer to Wallet"
Review the transfer's details. Click "Transfer" to initiate the process.
You'll get a notification to let you know your request had been sent. "Pending Transfer" will appear in the trade line. You will have the option of cancelling your request until the transfer process is complete.
Cryptoasset investing is highly volatile and unregulated in some EU countries. No consumer protection. Tax on profits may apply.
Tamadoge- The Next Big Meme Coin Set To Explode in 2023!
Another project in the Doge universe that is expected to explode, Tamadoge has quickly taken the 'next big thing' tag in its early days. But what is Tamadoge about and is it better than Dogecoin and Shiba Inu?
What is Tamadoge?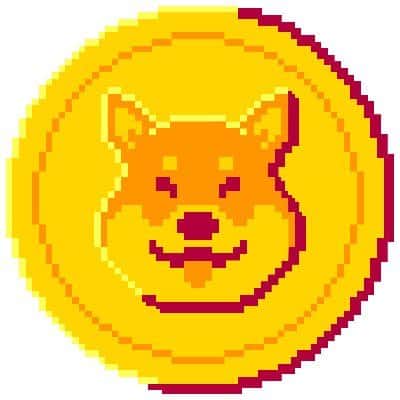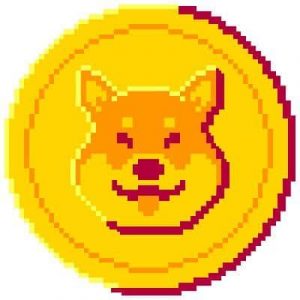 Tamadoge is a brand-new cryptocurrency that will be the first meme coin to include a metaverse and other well-known features. TAMA is the gateway token of the Tamaverse, where you can create, breed, and engage in combat with your very own Tamadoge pet. Tamadoge runs on the Ethereum blockchain.
Although Tamadoge is in the same Doge ecosystem as Dogecoin, Tamadoge is more inventive. Even more inventive than Shiba Inu. Tamadoge has an NFT store, P2E capabilities, and token utilization, making it more than simply a meme coin. Tamadoge is designed with great security measures since all of its tokens undergo full KYC and auditing.
By gaining Dogepoints, users can compete to move up the leaderboard. The users who have accumulated the most Dogepoints at the end of every month can collect their prizes from the monthly Dogepool. This reward system serves as another means for users to gain.
Your capital is at risk
TAMA tokenomics
In total, the maximum supply of Tamadoge is 2 billion tokens. 1 billion tokens were made available during the generation event, with 400 million tokens unminted and reserved for the exchange listings. There will be 600 million tokens that will be available to mint over 10 years to power the Tamadoge project. After its launch, the coin surged over 200% in the first week. The token has a market cap of $28,023,159.
What makes TAMA the best meme coin to invest in 2023?
TAMA has a wider use case than most meme coins. Non-fungible tokens (NFTs) that stand in for virtual pets are the lifeblood of the Tamadoge ecosystem. These pets will be bought by players to use against the pets of other players. TAMA tokens are given as prizes to winners. Players on Tamadoge get compensated for engaging in their favorite activities. Additionally, as players progress through the game's levels, the value of their NFTs increases, providing them with a fresh source of income. Tamadoge is also working on its Arcade games as well as Tamaverse, the native metaverse of the ecosystem.
Where to buy Tamadoge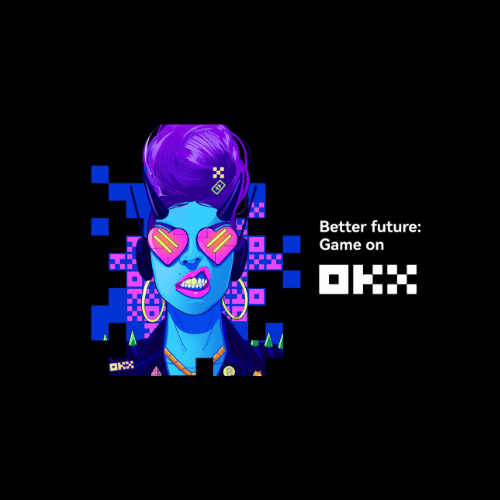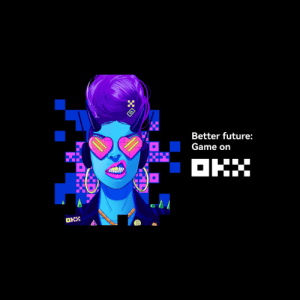 You can get Tamadoge on numerous exchanges like OKX, Transak (with card), LBANK, MEXC, BKEX, Consbit, XT.com, CoinEx, CoinW, BitGet, Bit.com, BitForex, and Uniswap.
To buy Tamadoge on OKX, follow these detailed steps:
Go to the OKX website and create an account.
Complete the required verifications
After you set up your account, you will need to buy USDT with your credit/debit card. Go to the "Buy Crypto" page, enter the amount of fiat you want to spend, and complete the payment using your desired card.
Go to the 'exchange' page and click on the TAMA/USDT pair to exchange.
Your capital is at risk
Dogecoin vs Shiba In Coin- Conclusion
Although both are meme coins, Dogecoin has an advantage of a stronger community with it being the first meme coin to be created. However, Shiba Inu has better prospects in terms of utility and many crypto investors are already considering it as an alternative to Dogecoin.
Choosing the better crypto among the two will depend on your own investment strategy. Do you want a project with a strong community and has been around for a while or a project with high growth potential? At the end, Doge coin vs Shiba Inu ultimately depends on you, and what you want.
A great alternative that has both a strong community and promising utility in Tamadoge (TAMA). This could be a great coin to consider if you are stuck between DOGE and SHIB!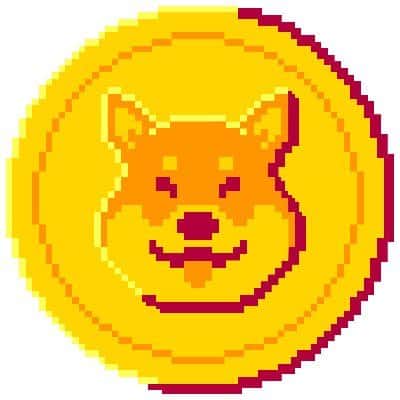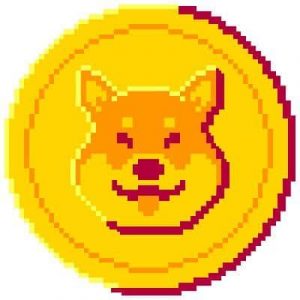 Cryptoasset investing is highly volatile and unregulated in some EU countries. No consumer protection. Tax on profits may apply.
Frequently Asked Questions
Which meme coin is the best to buy right now?
Is Shiba Inu a good investment?
What is the difference between Shiba Inu and Dogecoin?
Is Shiba Inu inspired by dogecoin?
Where to buy Shiba Inu coin?