Dogecoin Price Prediction September 2023– Buy or Sell?
Fact Checked
Everything you read on our site is provided by expert writers who have many years of experience in the financial markets and have written for other top financial publications. Every piece of information here is fact-checked. We sometimes use affiliate links in our content, when clicking on those we might receive a commission - at no extra cost to you. By using this website you agree to our terms and conditions and privacy policy.
Over the past year, Dogecoin's value has dropped along with other cryptocurrencies, losing nearly 50% since the beginning of 2022, and it has declined more than 90% from its all-time high in May 2021.
However, it remains one of the largest cryptos, and Elon Musk's recent takeover of Twitter got people talking about #dogecointothemoon once again before the market crashed. So what are the latest dogecoin forecasts?
Here, we take a look at some Dogecoin price predictions for September 2023, along with some information about the coin so that you can make an informed decision.
Dogecoin Price Prediction – Overview
With incredible highs and dramatic lows, Dogecoin has been one of the best meme coins in the cryptocurrency market.
After DOGE launched in 2013, its price soared over 300%, surprising the developers. Throughout the following years, the coin remained bullish and hit a high of $0.0170 in early 2018, which marked the first time it breached a $2 billion market cap.
Retail investors and internet users would demand more DOGE if this occurs. This forecast estimates a 650% increase in Dogecoin's price from today's $0.20 to $0.60 in 2023.
Even though Dogecoin is back in the spotlight now, it already has a $16 billion market cap, and its inflationary nature may limit its growth potential.
Dogecoin (DOGE) At A Glance
In cryptocurrency, Dogecoin stands out as one of the most unique and captivating offerings. In the cryptocurrency industry, it is widely recognized as the largest meme coin. During bull markets, DOGE has demonstrated colossal gains, leading many to wonder if the right time is right now to invest in DOGE at dirt-cheap prices.
Since the low of COVID-19 in 2020, Dogecoin has surged by over 64,000%, generating life-changing wealth for early-bird investors. However, will Dogecoin regain its spotlight once mainstream investors flood the market and market sentiment reverses? This article will explore these issues, providing a holistic price prediction for Dogecoin.
What is Dogecoin?
In 2013, software engineers Billy Markus and Jackson Palmer, who worked for IBM (IBM) and Adobe (ADBE), introduced dogecoin as a satire on alternative coins (also called altcoins) that were attempting to capitalize on the success of bitcoin (BTC).
The cryptocurrency taps into the popular Doge meme using a Shiba Inu dog as its logo.
Using luckycoin's open-source code, Markus and Palmer developed the Dogecoin blockchain protocol.
Due to its low value (it was launched at $0.000232), DOGE soon gained popularity among crypto users, especially for small online transactions, such as tips for content creators.
Dogecoin's price skyrocketed in 2021, gaining popularity on social media and inspiring the launch of other coins with Shiba inu dog themes.
Markus and Palmer left the project as the project grew, and no development was made on the protocol. However, a tweet from Musk referred to the coin as "the people's crypto" to capitalize on the social media hype surrounding it.
Check how to buy DOGE here.
The Dogecoin Foundation
Founded in 2014, the Dogecoin Foundation provides governance and support for the project's community development. In 2021, the foundation relaunched after attracting new investors, and the coin's price soared. According to its website, the foundation provides:
Development and advocacy of the dogecoin cryptocurrency
A trademark defense for Dogecoin to prevent abuse and fraud
Dogecoin's future roadmap and governance.
Its board consists of members of the original development team, core developer Max Keller, Ethereum (ETH) co-founder Vitalik Buterin, and Elon Musk representative Jared Birchall.
Dogecoin Blockchain Network
Like most cryptocurrencies, Dogecoin uses blockchain technology to store and add transactions to its network. Cryptography also secures Dogecoin's blockchain network.
Computers solve complex mathematical equations to process and record transactions during dogecoin mining. Then, miners can sell the Dogecoins they earn from mining operations on crypto exchanges or wallets.
DOGE Tokenomics
Dogecoin has no upper limit on the number of coins in circulation. Like Bitcoin, DOGE is earned through block mining rewards. Following is the reward strategy:
| | |
| --- | --- |
| Block count | |
| 1 – 100k | 1M coins |
| 100k – 145k | 500k coins |
| 145k – 200k | 250k coins |
| 200k – 300k | 125k coins |
| 300k – 400k | 62,500 coins |
| 400k – 500k | 31,250 coins |
| 500k – 600k | 15,625 coins |
| 600k + | 10,000 coins |
Supply statistics:
6 billion DOGE in supply
Market cap: $10.9 billion.
91 TH/sec hashrate
Who is the team behind Dogecoin?
This project is governed and supported by the Dogecoin Foundation, established in 2014. A new core team of advisors and new faces joined Dogecoin Foundation in 2021.
Dogecoin Use Cases
By exploring its use cases, you can determine whether a Dogecoin investment is right for you. It is more likely that a coin will be in demand if the use case argument is strong. Early on, Dogecoin was primarily used to reward amusing comments made by the DOGE community with tips. Since then, the project's use cases have expanded, but tipping remains a feature.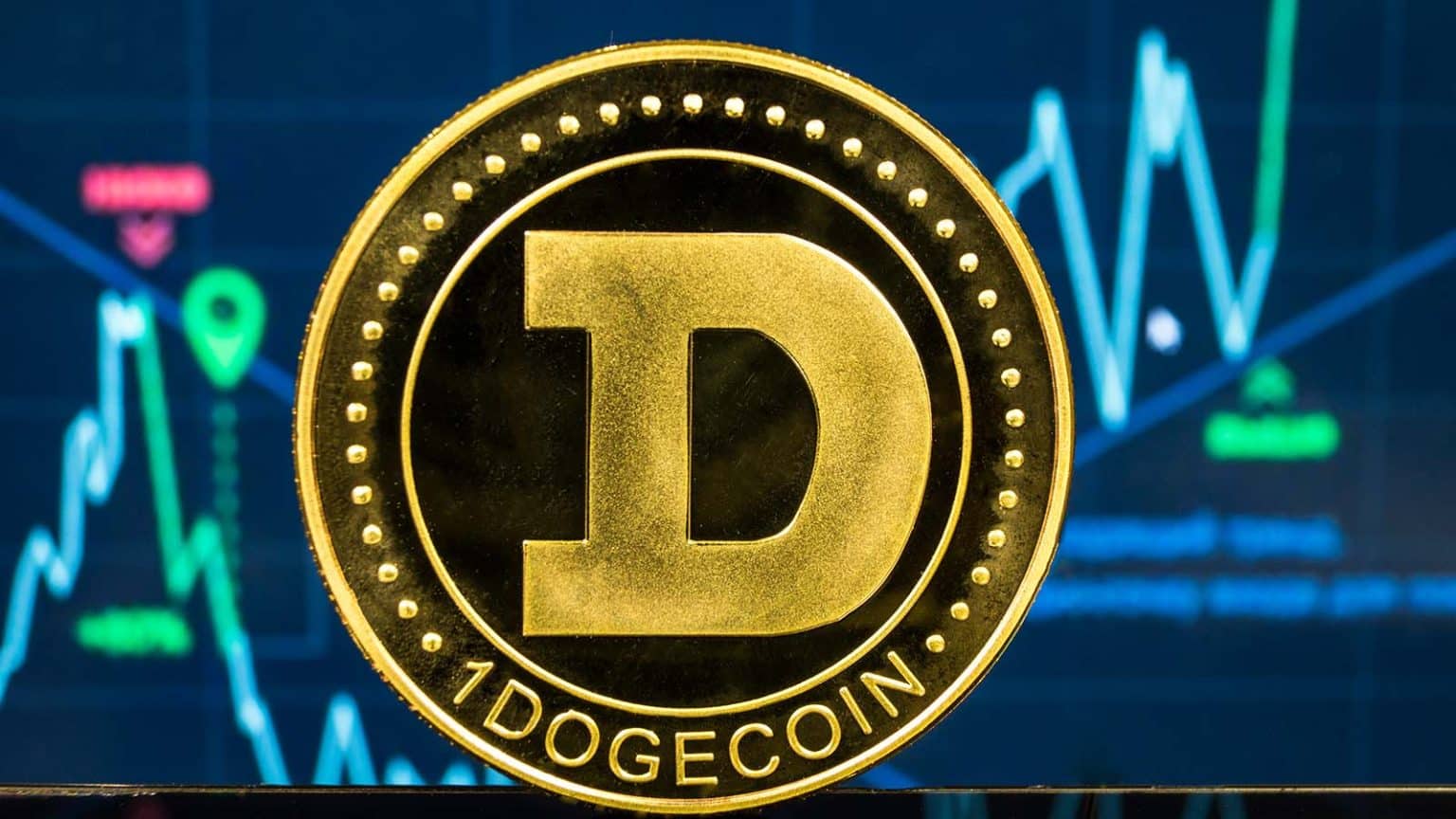 In recent years, Dogecoin has become a medium of exchange due to its increasing use cases. In addition to making charitable donations, Dogecoin can also be used to pay for NBA tickets and merchandise. If Elon Musk's tweets are any indication, you might even be able to buy a Tesla with DOGE one day. In addition, the Jamaican bobsled team raised funds with Dogecoin for the 2014 Winter Olympics in Sochi.
Dogecoin uses a different version of the proof-of-work consensus algorithm than Bitcoin. As a result, blockchain transactions are fast and completed in one minute. Having quick and safe transactions strengthens Dogecoin's use case as a currency.
Dogecoin Price History
Now let's take a look at some of the DOGE price history. Dogecoin coin price predictions in the past can give us some much-needed context when interpreting or making our predictions, even though past results are never an indicator of future outcomes.
There are often large spikes in DOGE's value and subsequent crashes in its value that generate mainstream media coverage on social media, even in cryptocurrency markets.
From 2013 until the cryptocurrency markets took off in 2021, Dogecoin's price remained relatively stable. However, DOGE's price increased by more than 15,650% from $0.004681 at the beginning of 2021 to $0.7376 on 8 May 2021.
In response to Musk's appearance on Saturday Night Live in the US, it dropped to a "sell the news" response. Despite having talked up dogecoin in the past, Musk called it a "hustle."
By the end of May 2021, DOGE had traded down around $0.30, defying bullish predictions that it would surpass $1. When cryptocurrency markets reached a bottom on 20 July, it dropped further to $0.1607.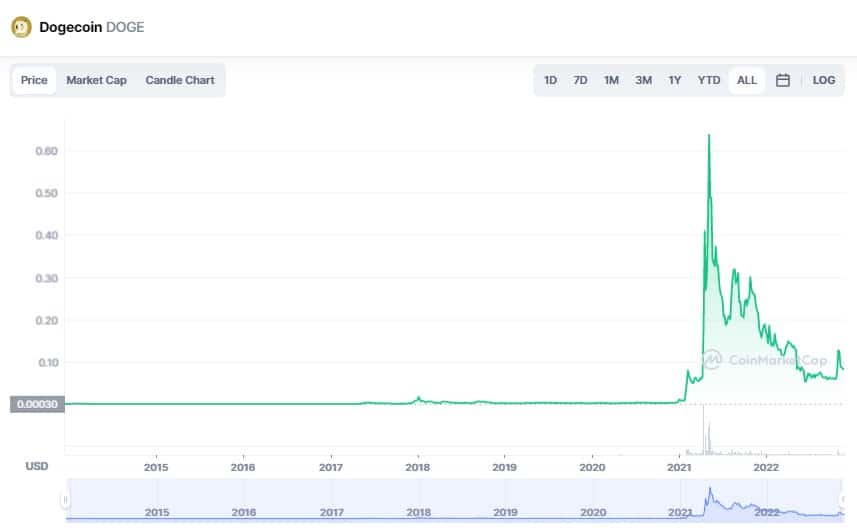 The price rose to $0.351 on 16 August but fell to $0.1945 on 26 September after a summer rally. Finally, on 24 October, DOGE reached $0.2819 but turned bearish along with the broader markets by 2022, remaining in a downward trend.
The price of DOGE began the year at $0.1705 and moved to $0.2032 on 14 January, then dropped to $0.1272 on 24 January. On 7 February, the coin recovered to $0.1716 but could not hold that level. Finally, on 13 March, DOGE dropped to $0.1107 before trying again on 5 April to reach $0.17.
A collapse of the Terra Luna cryptocurrency and the US dollar, reaching 20-year highs, caused the price to plummet to $0.07004 on 12 May.
On 18 June, DOGE traded at $0.04972, its lowest level since early 2021, due to bearish sentiment in crypto markets. During the 16 August rally driven by retail investors on social media, the coin traded in a $0.06-$0.07 range. However, DOGE quickly dropped back to around $0.06.
As a result of Musk's takeover of Twitter, dogecoin initially traded at $0.1572 on 1 November before trading at $0.07665 on 21 November following the collapse of FTX. Despite the post-FTX bankruptcy fall, DOGE was still worth more than two months ago.
The total supply of DOGE at that time was 132.67 billion. According to CoinMarketCap, the coin now has a market cap of around $10 billion, making it the 9th largest crypto.
How Has DOGE Performed So Far in 2023?
Before investing in Dogecoin, it's a good idea to learn about its short- and long-term prospects. Compared to the beginning of 2022, Dogecoin is currently trading at $0.08, a drop of 52%. Given this start, what can we expect from Dogecoin in the future?
There is strong support for Dogecoin from both retail investors and high-net-worth individuals. According to CNBC, billionaire Mark Cuban said Dogecoin is at its "strongest" when used as a medium of exchange. Doing so helped boost Dallas Mavericks merchandise sales by accepting DOGE as a payment method.
In January 2022, The Guardian reported that Elon Musk would begin accepting Dogecoin as payment for Tesla's merchandise, indicating Dogecoin's utility. This announcement opens up other use cases for Dogecoin, which Musk has previously called "the people's crypto."
Dogecoin's long-term success depends on these use cases, as the high price levels cannot be sustained solely by speculation and retail sales. In addition, Doge's acceptance by the Dallas Mavericks and Tesla could lead to more companies accepting this crypto, increasing DOGE's demand.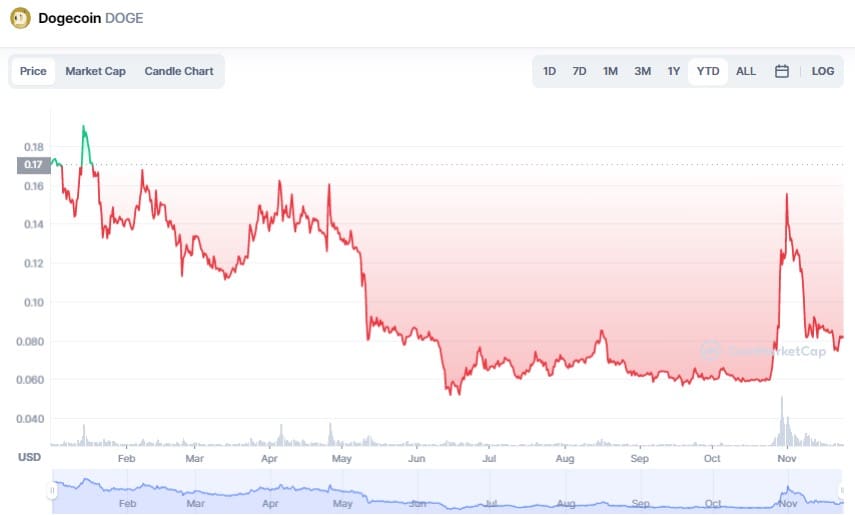 The price of Dogecoin spiked 10% in a day in early October 2022 when Elon Musk's takeover of Twitter was confirmed, then increased by over 100% by the end of the month.
A wider crypto crash has caused Doge to retrace to $0.08 amid no further updates from Musk on the Coin's Twitter use case.
How did Elon Musk's acquisition of Twitter affect Dogecoin?
Recently, Dogecoin's value has been determined by the possibility that Elon Musk will integrate it with Twitter. DOGE was initially expected to be added as one of the cryptocurrencies for the "Tip Jar," but the meme coin is now being pushed as a payment method for "Twitter Blue."
Despite this, Musk has not provided definitive information about the integration of Dogecoin into the social media platform. Nevertheless, despite this, Tesla's CEO continues to support DOGE and promote it as a cryptocurrency with a bright future.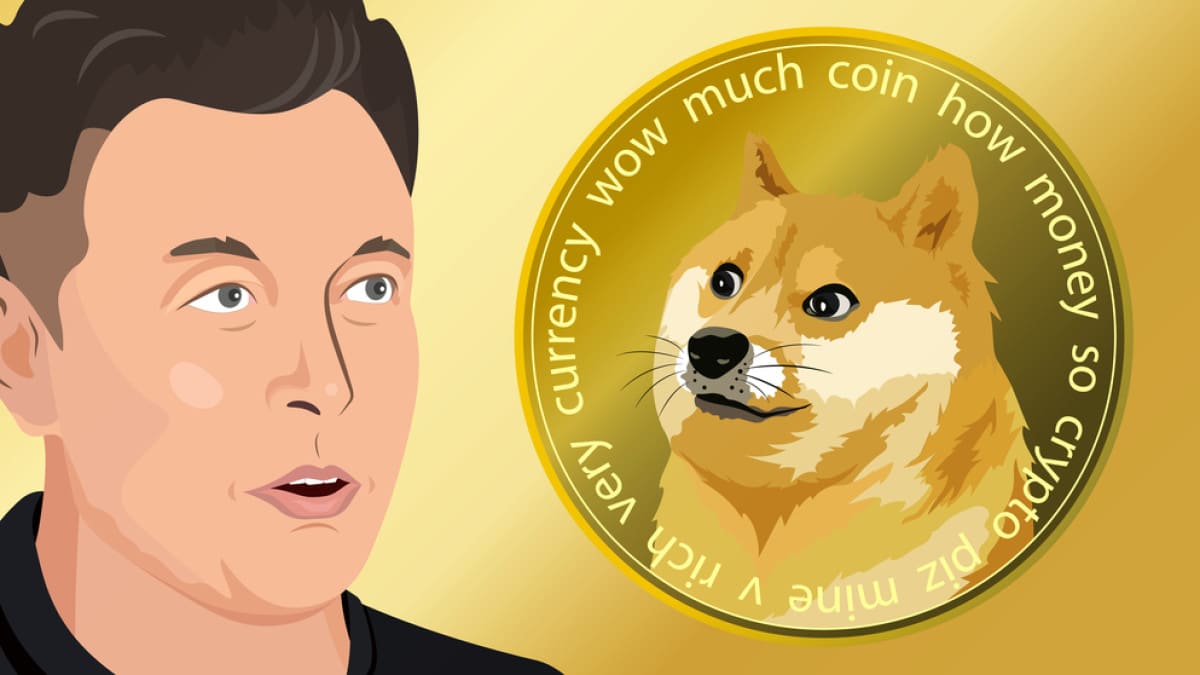 The price of DOGE could be adversely affected if Musk chooses a new leader for the social media company that does not support crypto. However, musk advocates digital assets, so appointing someone antagonistic to crypto would be highly unlikely.
At the moment, Dogecoin continues to follow the general bear market trend. At the time of writing, it is trading at $0.085 and has a market capitalization of $11.4 billion, making it the eighth-largest cryptocurrency.
Why has Dogecoin dropped this year?
Over the past 12 months, Dogecoin's price has been in free fall. Dogecoin has been plummeting non-stop since reaching its ATH in early May 2021. Over 80% of Dogecoin's value has been lost since the ATH.
According to crypto analysts, Dogecoin's price has plummeted due to several factors. Dropping hype for meme coins is one of these factors. Over the last few months, meme coin prices have plummeted, including Dogecoin, one of the first meme coins on the market.
One of the biggest limitations of meme coins like Dogecoin is their lack of utility. As a result, they are less attractive on the market. This explains Dogecoin's recent negative growth. It is expected that Dogecoin will continue to do badly in the market with the meme coin's hyper-drop this year.
Many investors are also selling Dogecoin, contributing to its decline. The biggest cause of Dogecoin's decline has been identified. It's alarming to see the huge number of Dogecoin whales selling their tokens at such a fast pace. Over 80% of Dogecoin's value has been lost because of the huge number of whales selling, according to crypto experts.
Crypto analysts, however, believe Dogecoin's competitors are the biggest reason for its plunge. One of Dogecoin's biggest competitors has been Bitgert (BRISE). As a result, many investors, including whales, are leaving Dogecoin for Bitgert, one of the crypto projects.
What Is The Current Price of Dogecoin?
If you are considering investing in Dogecoin, you should know the coin's price history and current price position. On the monthly chart, Dogecoin's price is still up 63% as of November 2022.
Given its steep drop over the last year and limited utility beyond being a peer-to-peer currency, can it still be considered one of the best meme coins?

The coin has reached $0.10 twice in the past week, regaining that level immediately.
Dogecoin has, however, been the biggest loser in the crypto market, with Bitcoin down 4% and Ethereum down 6% in 24 hours. Investors often sell their riskiest assets first when trouble looms.
Dogecoin Price Prediction 2023
Here are some dogecoin price predictions made as of 21 November 2022. Of course, price predictions are very often wrong, especially regarding something as volatile as cryptocurrency. Additionally, many long-term crypto price predictions are based on algorithms, meaning they can change at anytime.
In a short-term price prediction, CoinCodex predicted DOGE coin could rise to $0.10253 by 26 November 2022 before falling to $0.1093 by 21 December. However, it still had a bearish technical analysis of dogecoin's future, with 27 indicators sending downbeat signals and seven indicating bearishness.
According to PricePrediction.net, DOGE could average $0.092 in 2022.
Dogecoin Fundamental Analysis
The Dogecoin fundamentals provide investors with information that influences the success or failure of Dogecoin's financial performance. Additionally, it allows traders to predict Dogecoin Crypto Coin's movement. Through the fundamental analysis module, Dogecoin's intrinsic value can be assessed by examining its economic and financial indicators, such as cash flow records, balance sheet account changes, income statement patterns, microeconomic indicators, and financial ratios.
In December 2013, dogecoin was launched following the great success of bitcoin. The official website attracted over one million visitors in a month. An ROI of 10440.78% was obtained with a price of $0.006 in the beginning.
Jackson Palmer, Billy Markus, and Oregon created Dogecoin. In the crypto world, it became so significant. Who knew it would start as a joke. Retailers also use it for receiving payments from authorized merchants!
| | |
| --- | --- |
| Name | Dogecoin |
| Ticker | DOGE |
| Current Price | 0.095 |
| Current Supply | 132,57B DOGE |
| Launch Date | 2013-12-08 |
Dogecoin Technical Analysis
There is a strong future for cryptocurrencies despite their history of storms and cyclones. It is, however, impossible to predict the cryptocurrency market with certainty, and this is where our cryptocurrency price forecast comes in!
With a total market cap of $15,648,660,186. There are currently 1,457,409,047 transactions for Dogecoin, with a price of $0.1177. DOGE's current supply is 132,670,764,300, while the total circulating supply is 132,670,764,300.
This year has seen a significant change in the overall cryptocurrency market capitalization, including Dogecoin. In the long run, DOGE's price has declined dramatically after reaching its ATH; however, the current Dogecoin price movement has marked drastic changes. For example, DOGE's price grew by more than 100% in just one week.
DOGE's price couldn't overcome the immediate resistance. Due to some profit booking activities, Dogecoin (DOGE) is currently slightly below its resistance level. However, technical indicators suggest that the meme coin will resume its upward trajectory.
Dogecoin Latest News
Currently, Dogecoin has a market capitalization of roughly $11 billion. Its market capitalization is around $5.3 billion, making it the second-largest meme coin by market capitalization. In times of euphoria in the cryptocurrency market, Dogecoin and Shiba Inu tend to dominate social media feeds.
Market sentiment greatly influences Dogecoin's growth. As a result, Dogecoin underperforms during extremely fearful times but can explode during euphoric times. Let's check some of the most relevant DOGE latest news.
Speculation about Twitter 2.0 Sparks a Jump in Dogecoin
Investors in Dogecoin remain optimistic that Musk will include DOGE in Twitter 2.0.
In a short-lived 19.4% price surge, Elon Musk announced that he will integrate payments into Twitter 2.0, also known as "The Everything App" – and that he intends to integrate payments into Dogecoin (DOGE).
During a recent Twitter company meeting, the new CEO shared several slides from his presentation to his 119.2 million followers.
Despite Musk not mentioning Dogecoin in his tweet or attached slides, some investors appear to still be hopeful that Dogecoin will be involved.
The price of Dogecoin has cooled off to $0.096 after a 19.4% surge from $0.089 to $0.107 following the tweet.
The Most Overbought Cryptocurrency Since April 2021 is Dogecoin
A classic technical indicator suggests Dogecoin's price rally may be overstretched.
According to the daily Dogecoin chart, the relative strength index (RSI), which measures recent price changes, has increased to 93.69. DOGE prices hit their record high in April 2021 at $0.75.
Due to these conditions, "overbought" conditions do not necessarily signal an immediate reversal to the bears. The price is likely to trend either sideways or downward sooner or later, given the current euphoric buying momentum in the market.
Dogecoin's weekly chart shows a similar bear market in 2018 and 2020. In January 2018, DOGE reached a peak of $0.0194 and crashed by almost 95% almost two years later.
Upcoming Events That Could Affect The Price of DOGE
By 2023, the Dogecoin price is expected to exceed $1.
As dogecoin continues to rack up community members, it has become very popular among social media users, particularly on Reddit.
The Dogecoin price has been relatively stable despite greater volatility than other mainstream cryptocurrencies. Volatility is primarily caused by its online popularity and frequent mentions by celebrities like Elon Musk.
It is usually necessary to examine several traditional factors when evaluating the strength of cryptocurrencies to estimate whether Dogecoin will reach $1 in 2023. Some factors include prices, use cases, blockchain protocols, development teams, and circulating supply.
Based on these factors, we can determine whether Dogecoin's price will continue to rise this year. However, despite this, Dogecoin's growth has been greatly aided by other unique factors.
There is an active online community as well as celebrity support. Dogecoin might hit $1 sooner than expected if these two parties continue to support it.
Due to growing user demand, the brokerage firm eToro announced it would list Dogecoin in May 2021. Due to eToro's worldwide user base of over 20 million, Dogecoin might inadvertently reach $1 soon.
Will Dogecoin Explode in 2023?
Dogecoin began to decline in 2022. The bulls were struggling to break above $0.20 at that time. On the current 4-hour chart of Dogecoin, we can see that the cryptocurrency is trading above the 50-day MA but slightly below the 100-day MA. There was resistance at $0.135 after the coin price broke out of its upper Bollinger band. The price may return to $0.126 in the next few days until it breaks the resistance. In the last 24 hours, Doge has gained 0.61%, remaining in the green zone.
What Could Affect The Price of Dogecoin Over The Next Year?
Understanding the entanglement between dogecoin and Tesla CEO Elon Musk is important. In the past, Dogecoin's price has followed Musk's tweets, with the major growth leading up to the all-time high aligning with his comments.
The price of dogecoin dropped significantly during Musk's appearance on "Saturday Night Live" in May 2021. Musk's satirical comment describing dogecoin as a "hustle" caused the price to drop by 24% in 24 hours, falling 76% below its May high.
The link between Musk and dogecoin seems to be as strong as ever, as initial reports of his Twitter acquisition caused minor price spikes. This trend continued when Musk's bid to acquire Twitter was accepted on April 25, 2022.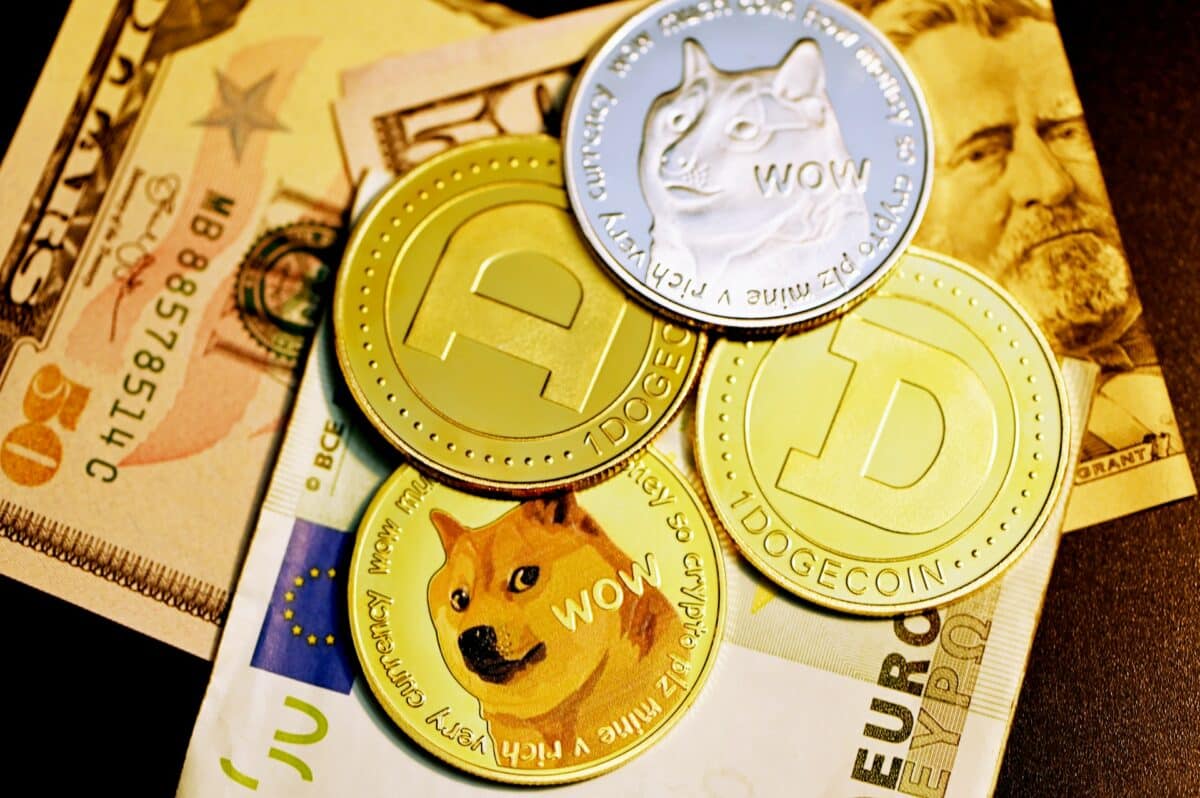 From April 26 to May 12, Dogecoin's value dropped approximately half from its Twitter-correlated spikes. However, it may not be directly related to dogecoin, given that cryptocurrencies crashed and lost significant value across the board.
As a result of rumors that Elon Musk may close his purchase of Twitter soon and enable doge payments on the platform, the 24-hour trading volume was up over 80%, and the price was up over 5% on Oct. 25. Despite speculation about the sale, dogecoin's future as a payment currency on Twitter may be wishful thinking – yet, as in the past, that is all it takes to drive prices up.
Why Might Some Investors Consider Investing in Dogecoin Right Now?
Companies, merchants, and cryptocurrency payment processors accept Dogecoin as a cryptocurrency. Loop, Elon Musk's transit system in Las Vegas, will accept Dogecoin as payment for its online services, travel, computer games, clothes, cars, and even houses. Certain Tesla supercharging stations already accept Dogecoin for payment.
A major advantage of Dogecoin is its growing community of holders and supporters. Among its users, Cuban and Mark consider it a suitable medium for exchanges. Due to its absolute value, investors use it as a primary reason for its growing popularity. In addition, these investors share memes related to crypto on social media platforms.
Decentralized exchange compatibility: DOGE can be traded and transacted on decentralized exchanges. Using the Ethereum blockchain platform, it has also accessed the decentralized finance network through the Ren project. That indicates DOGE's compatibility with decentralized finance on the crypto market.
Easy transaction: Due to this, Dogecoin offers similar benefits to Bitcoin. The crypto code is also quite similar to Bitcoin's, making it more secure and easier to use. Furthermore, Dogecoin does not have a mining limit. Therefore, a short-term or long-term investment can be made with Dogecoin anytime.
Why Might Some Investors Avoid Dogecoin Right Now?
The price movement of Dogecoin has solely been the result of speculation. However, as a result of Elon Musk's change of mind, social media forums drove Dogecoin's price to an unsustainable level.
Investments involve assets with good fundamentals, while speculation involves assets with weak fundamentals and no logical reason to buy them other than the hope that someone else will buy them for a higher price. So as people rushed to book profits, DOGE-USD's rise was short-lived.
Yes, when luck is on your side, you should take advantage of it. However, when logic returned to the cryptocurrency market, Dogecoin crashed. Therefore, it was wishful thinking to speculate on this asset.
As an investment asset, Dogecoin is unsuitable for most people since it is very volatile. Is it worth monitoring one's portfolio daily, waking up to massive gains one day and horrible losses the next? Furthermore, why should investors worry about social media price manipulation and influencer agendas?
Stocks can also be volatile. However, stocks generally move for fundamental reasons other than pure speculation.
How To Invest in Dogecoin (DOGE)

For beginners, the best place to purchase cryptocurrencies is through a platform licensed by a reputable global authority.
Cryptocurrency brokers, such as eToro, provide information on cryptocurrencies, educational courses,  social trading features, and more.
Cryptocurrencies can be traded on the eToro cryptocurrency exchange. Follow these simple steps to purchase your favorite cryptocurrency.
Create an eToro account
You can sign up for eToro by clicking "Join Now" at the bottom of the page. It's free and easy to sign up.
A user's username, phone number, and email address will be displayed. Users can also register directly through their Facebook or Google accounts.
Verify ID
eToro is regulated by ASIC, CySEC, FINRA, and the FCA.
You must provide proof of your identity to withdraw funds from your account. It is, therefore, important to complete the verification process. You must upload these two documents clearly:
Passports and driver's licenses are required
Recent utility bills or bank statements
Your documents will usually be verified by eToro automatically, so verifying your account promptly is recommended
Deposit funds
Once KYC is complete, you can deposit funds by clicking the 'Deposit Funds' button.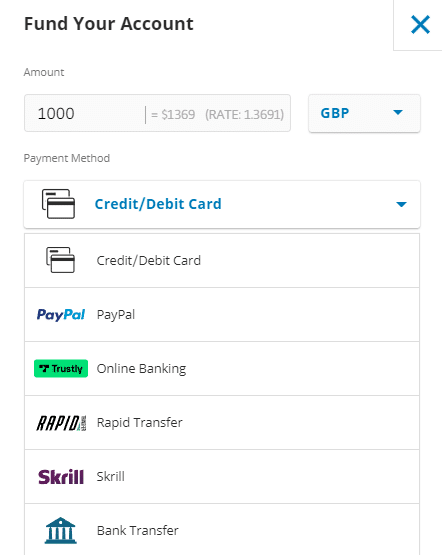 Deposits can be made in several ways. Credit and debit cards, bank transfers, PayPal, e-wallets, Skrill and Neteller, Trustly, and Rapid Transfer are all accepted forms of payment.
Search for DOGE
You must place a buy order on every cryptocurrency trading site. First, your stake must be entered into the 'Amount' box. Next, a minimum of $10 in USD must be provided. Then, go to the search bar and type "DOGE."
Place an order
You can purchase DOGE commission-free by clicking the 'Open Trade' button. Your portfolio will then include DOGE coins. After that, you can cash out your coins commission-free.
Transfer crypto to a cold wallet
A crypto wallet is a better option than eToro for storing cryptos. However, it is easy to manage your crypto investments with eToro since you can connect different crypto wallets.
Dogecoin Price Prediction 2023– Conclusion
Do you wonder if purchasing DOGE in 2023 will be too late? In conclusion, we have presented our Dogecoin price prediction for the years ahead, taking into account the important macroeconomic and fundamental factors that may influence price movements in the future. While the Dogecoin price is much lower than in May 2021, adding further use cases may serve as a springboard for DOGE to maintain its bullish momentum.
Unlike previous short-lived Dogecoin pumps, the late October 2022 price spike did not quickly retrace – which could signal a longer-term uptrend if Elon Musk and Twitter provide a legitimate use case.
We recommend checking out altcoins on presale now, such as Dash 2 Trade and IMPT, if you want to diversify your crypto portfolio further or are looking for an alternative to Dogecoin.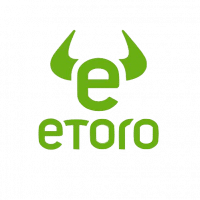 .
FAQs
How much will Dogecoin be worth in 5 years?
How high will Dogecoin go in 2023?
Will Dogecoin ever reach $5?
Is dogecoin a good investment in 2023?