How to Invest in GameStop Shares
Fact Checked
Everything you read on our site is provided by expert writers who have many years of experience in the financial markets and have written for other top financial publications. Every piece of information here is fact-checked. We sometimes use affiliate links in our content, when clicking on those we might receive a commission - at no extra cost to you. By using this website you agree to our terms and conditions and privacy policy.
Disclosure
The investing information provided is for educational purposes only. Trading platforms does not offer advisory services, nor does it recommend or advise investors to buy or sell stocks, securities or other investment vehicles. Some or all of the products displayed on this page are from partners that compensate us. It may influence the products we cover and the location of the product on the page. Nevertheless, our research and analysis is unaffected by our partners.
GameStop Corp has attracted a lot of attention earlier this year when a number of institutional investors decided to short its stocks. In doing so, they wanted to make a profit but doing it nearly destroyed the company. It managed to survive due to a Reddit group of retail investors known as WallStreetBets, which started a new campaign to buy GameStop shares.
Mass purchases saved the company, even causing its stock price to skyrocket to a new all-time high. Since then, the situation calmed and the GME stock price settled below $200. If you wish to learn how to invest in GameStop shares, then this is the guide for you.
How to Invest in GameStop Shares
Step 1 – Choose a Stock Broker
Finding the right broker for purchasing GameStop shares is the first of three steps of our How to Invest in GameStop stock guide. There are many brokers out there in the world, so it is important for your to evaluate the options and choose the right fit for your trading needs.
After reviewing several brokers that offer Gamestop stock, we found IG to be the best option.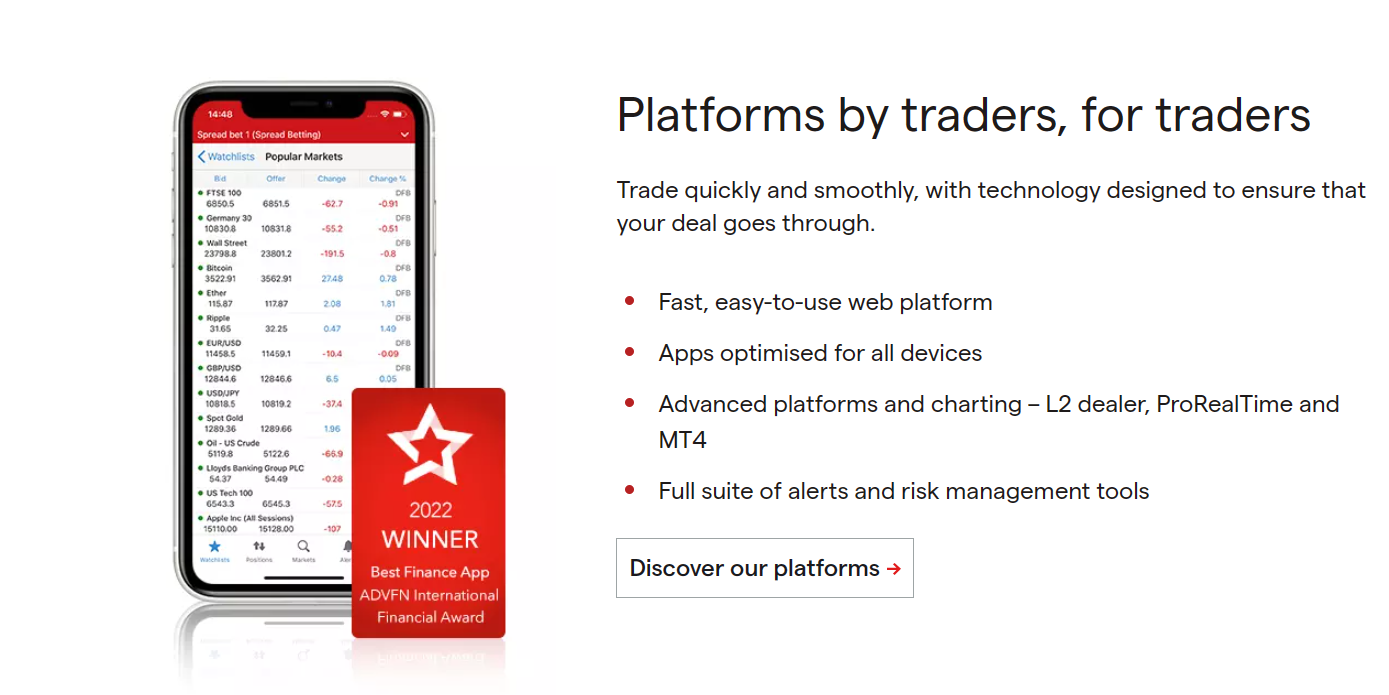 IG offers over 13,000 shares to invest in, including GME. The platform is available to use on mobile or desktop and provides users with a range of tools for research and analysis.
Furthermore, IG offers a variety of advanced trading tools for experienced traders who want to implement different strategies. Having access to these tools in once place is useful for diversification.
IG also charges a low commission from 0.5% which makes it an affordable option for less-experienced traders who may have a lower budget.
Step 2 – Research GameStop Shares
The second step of investing in researching the stock that you want to invest in, as well as the company behind it.
With that in mind, here are some details about GameStop, as well as other details to look into when it comes to the companies you are investing in.
What is GameStop?

GameStop is an American video game, consumer electronics, and gaming merchandise retailer. It is based in Grapevine, Texas, and it is the largest firm of this type in the world. It was founded back in 1984, which makes it 37 years old at the time of writing. There are 4,816 stores associated with the company as of 2021, most of which (3,192) are located in the US.
GameStop Share Price History
When it comes to the GME stock price, specifically, for most of its history, its performance was mostly unimpressive. The stock fluctuated from the value of only a few dollars to a maximum of $60, never particularly standing out. Its near-destruction is, ironically, what allowed it to thrive.
GME Nasdaq price currently sits at $213.25, which is also the case with the New York Stock Exchange. That comes after the price recently breached a resistance at $200, after spending months trying to do it.
But, the surge that led it here started back in January of this year, after institutional traders tried shorting it, causing the Redditors to rally and boost it up. No GME stock forecast could have predicted that the price will skyrocket from $19 on January 11th, 2021 to $347 on January 27th — only 16 days later. However, that is exactly what happened during the GameStop short squeeze, and while the price crashed back down to $46 by February 22nd, it soon returned to $265, and then it dropped below the $200 mark.
It spent several months trying to breach this level, finally doing it in late May, and even managing to hit $300 in early June. However, it soon dropped back below $200, and it stuck close to this resistance, trying to breach it ever since.
GameStop Fundamentals
Next, when researching stocks and their companies, you might want to pay special attention to the company's fundamentals. Fundamentals are important as the fundamental analysis lets you know how the market feels about the stock, instead of simply learning its importance. Fundamental analysis can also include anything, from the firm's earnings to important events, incidents, and alike.
First and foremost, GameStop offers games, entertainment products, and technology — all three of which are in massive demand these days, which is already a positive thing for the company. The firm managed to generate net sales of $1.18 billion in Q2 2021, which is already significantly higher compared to $942 million in Q2 2020. By the end of the quarter, it generated $1.78 billion, with no long-term debt apart from a $47.5 million low-interest loan associated with the French government's pandemic response.
Meanwhile, it was investing in a number of long-term growth initiatives that expanded its product catalogue, adding talent throughout the organization, and more.
GameStop Dividends
Unfortunately for those who were looking to invest in a stock that pays dividends, GameStop does not pay a dividend. At least, it did not in the last few years, with the last dividend payment recorded in March 2019.
GameStop ESG Breakdown
ESG rating is another thing that investors tend to research when looking into companies and their stocks, and as such, it is worth keeping an eye on. When it comes to GameStop, it is not doing too bad in this regard. The company has certainly developed quite a dedicated community, as seen by their reaction during the short squeeze, and it has been working on environmental goals as well. It is slightly below average in terms of governance.
What Happened with GameStop and Robinhood?
Earlier this year, the GME stock price was about to crash, and the business may have been destroyed because of institutional investors who shorted GME stock price, meaning that they were betting that it will start crashing, causing those who held it to start selling as well.
A group of Redditors called the WallStreetBets, consisting of retail investors who have a unique approach to investing, started massively buying GameStop Robinhood shares to combat institutional price manipulation, forcing the GME value up. They did it for a number of companies that institutions were shorting, but this particular short squeeze went down in history, bringing attention to GameStop, and causing many others to look into how to purchase GameStop shares due to their skyrocketing price.
The incident was so big that GameStop Robinhood stock disappeared from the Robinhood trading app so that retail investors could not reach it, causing a lot of displeasure with the centralized app. People accused it of favoring institutional investors who were losing money, instead of its own retail users.
Meanwhile, cryptocurrency exchanges decided to tokenize GameStop shares and offer them on their platforms, until GameStop Robinhood returned.
Step 3: Open Account & Invest
Now that you know everything you need to know about GameStop, you can analyse the information and make a decision on whether or not you wish to invest in the stock.
Should you choose to do so, you may want to pick a suitable brokerage that will cater to your investing needs. In the sections below, we will show you how to begin trading with the chosen broker of your choice.
 Open Your Trading Account
Head over to the homepage of your chosen broker and begin the account set-up process. You will be required to fill in your personal details – including your full name, email address and mobile number. Create a username and password for the platform to continue.
Step 2: Verifiy Your Identity
Most reputable brokers in the UK are regulated by the FCA – which is why users may be required to verify their accounts. To do this, simply upload proof of ID (a copy of your driver's license or passport) and proof of address (a copy of a bank statement or utility bill). Once these documents have been uploaded, your broker should verify them in a couple of minutes.
Step 3: Deposit funds
The next step is to deposit funds into your trading account. Most brokers may support 1 or more of the following payment methods:
Credit card
Debit card
Bank transfer
e-wallet
Choose your preferred payment option and deposit the funds into your account.
Step 4: Invest in Gamestop
Once your account has been funded, proceed to search for GameStop or any other stock you wish to purchase on your platform's search bar. Fill in the amount you want to credit into the trade, and confirm your transaction.
Conclusion
GameStop has attracted a lot of attention in 2021 as a stock investment opportunity, causing many to look into how to purchase GameStop shares. However, the company has proven to be highly volatile in the last few years.
In this guide, we have provided you with all the information necessary which you may choose to use while analysing and reviewing the GameStop stock. If you make a decision to invest in the stock, you can review and invest with a broker of your choice.
FAQs