LMFX Review 2023 – Pros & Cons Revealed
Fact Checked
Everything you read on our site is provided by expert writers who have many years of experience in the financial markets and have written for other top financial publications. Every piece of information here is fact-checked. We sometimes use affiliate links in our content, when clicking on those we might receive a commission - at no extra cost to you. By using this website you agree to our terms and conditions and privacy policy.
LMFX is an innovative online trading platform that provides access to a range of financial products including forex, indices, CFD, and stock trading with low commissions and tight spreads. LMFX supports a variety of trading platforms including the top-rated and popular MetaTrader 4 terminal, an all-new LMFX WebTrader, and mobile trading apps that are compatible with iOS Apple and Android devices.
Throughout this LMFX Review 2023, we will cover the most important metrics such as fees and payments to help you choose the best broker for your trading needs. Let's get straight into this review!
What is LMFX?
Launched in 2015, LMFX is an online forex and CFD broker that offers single stock CFD trading on major exchanges including the New York Stock Exchange (NYSE), NASDAQ, and the London Stock Exchange.
When it comes to forex trading the commissions and spreads vary based on the 3 different account types which include Premium, Fixed, and Zero accounts. This online broker also offers indices trading which allows you to trade and invest in stock exchanges such as the FTSE 100 and the USA 500 and gain exposure across all the constituents that make up each index.
Additionally, you can also access metals and oil, and commodities trading with tight spreads. LMFX also supports tons of payment methods including bank wire transfers, e-wallets such as Skrill and Neteller and VLoad, as well as debit cards and credit cards. Depending on the payment method you choose there are varying minimum deposits and withdrawals, but more on this later on.
In keeping with its discount broker status, there are no deposit or withdrawal fees and depending on the payment method your funds can be processed instantly, allowing you to buy and sell financial instruments without delay.
LMFX Pros & Cons
Before we dive into an in-depth review of LMFX let's take a look at the top pros and cons that we found during our extensive research.
What we like
No deposit or withdrawal fees
Supported payment methods include bank transfers, debit/credit cards, and e-wallets
Instant deposit times when using Skrill, Neteller, FasaPay, and VLoad
Tight spreads starting from 0 pips
3 different account types with the Zero Account offering the tightest spreads available with fixed commissions on Majors and Minors.
Access to 48 different currency pairs including majors, minors, and exotics
LMFX users can buy and sell stocks with leverage
Single Stock CFDs covering major exchanges including NYSE, NASDAQ, and LSE.
Access to MetaTrader 4 trading terminal, WebTrader, and mobile trading apps
Features Bonus Offerings including Phoenix Recovery bonus and Deposit Match bonus
Demo account with access to $100,000 in paper funds
Wide range of forex trading tools including Fibonacci Calculator, Pivot Points, Pip Value, and more.
Fully-fledged economic calendar with macroeconomic indicators and reports to help you forecast price movements, trends and gauge whether the economy is growing or shrinking.
What we don't like
Wire transfers can take 2 – 15 business days to process
0.10% fixed commission fee for shares CFD trading
Not regulated by a financial authority
No access to MetaTrader 5
The minimum deposit for bank wire transfers is $250
Your capital is at risk. 
What Can You Invest in and Trade on LMFX?
Forex trading
LMFX traders have access to the tightest spreads and access to 48 different currency pairs including most majors, minors, and exotics. The spreads and commission fees depend on the account type you choose. The fees are variable via the Premium account, fixed via the Fixed Account, whereas the Zero account offers tight spreads plus commission.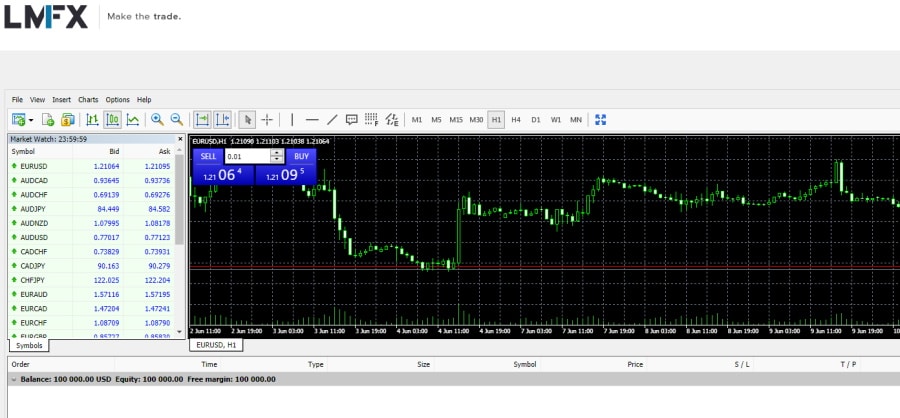 Let's take the EUR/USD and GBP/USD as examples to see the varying spreads depending on which account type you choose.
| | | | |
| --- | --- | --- | --- |
| Currency Pair  | Premium account spread | Fixed account spread | Zero account spread |
| EUR/USD | 1.2 | 1.9 | 0.2 |
| GBP/USD | 1.6 | 2.5 | 0.8 |
The LMFX Premium Account provides traditional variable spreads
The Fixed Account has predefined spreads with zero commissions
The Zero Account provides the lowest possible spreads with fixed commission fees on Major and Minor pairs.
Indices trading
Indices are a measurement of the price performance of a basket of shares. For instance, the S&P 500 is a market capitalization-weighted index that tracks the performance of the 500 biggest publicly traded businesses in the United States. Trading indices allow traders and investors to gain exposure to a whole sector or economy with a single position.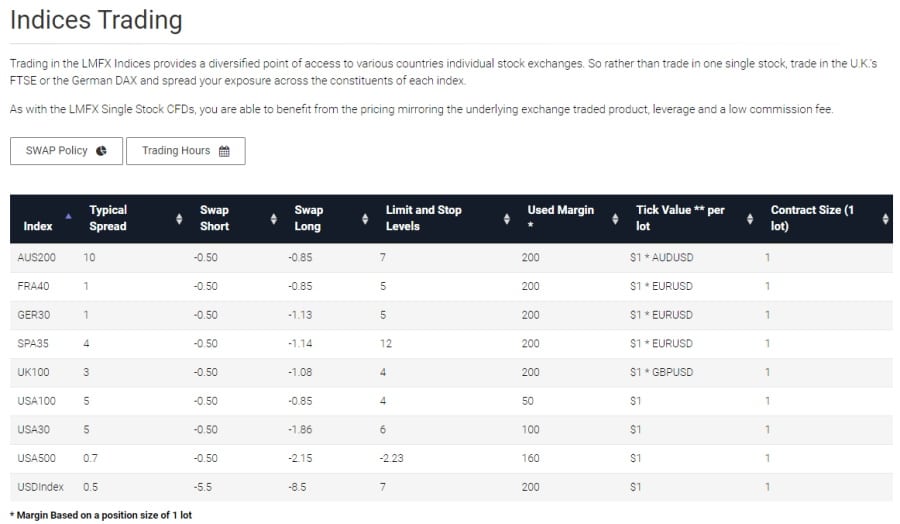 Furthermore, with CFD trading and spread betting, you can speculate on the future price movements without having to take ownership of the underlying assets. Indices are popular amongst investors due to their high levels of liquidity, and with longer trading hours than the majority of alternative markets, you can gain longer exposure to unique investment opportunities.
But why trade indices in the first place?
With spread betting and CFDs, you can go long or short when trading indices. Simply put, going long means you purchase a market as you forecast a rise in the price. On the other hand, going short means you sell a market as you expect the price to drop.
The typical spread for the USA500 index at LMFX is 0.6 pips, and in a similar fashion to the LMFX single stock CFDs, traders can take advantage of leverage and low commission fees.
LMFX Commodities trading
With LMFX commodity contracts you can participate in the commodity markets without having to deal with physical delivery, storage expenses and other logistical costs that come with commodities trading. Getting started is simple, all you need to do is speculate on whether the given price of your chosen product will rise or fall, confirm your position and wait for the price movements.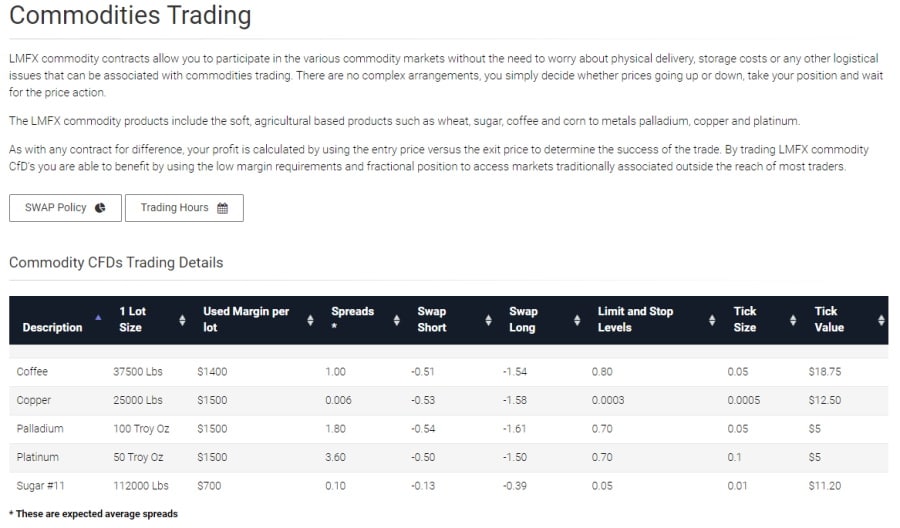 The range of LMFX commodity assets covers agricultural products including wheat, sugar, corn, and sugar as well as metals and oil trading such as NGAS, UKOIL, USOIL, XAG/USD and more.
Single Stock CFD trading with LMFX 
LMFX provides access to single stock CFD trading and covers the major exchanges in the United States and the United Kingdom while affording you the most cost-efficient method of gaining exposure to these markets without gaining ownership of the underlying asset.
With your preferred LMFX trading account you can buy and sell shares of stocks with leverage, in conjunction with your commodity, index and forex trades.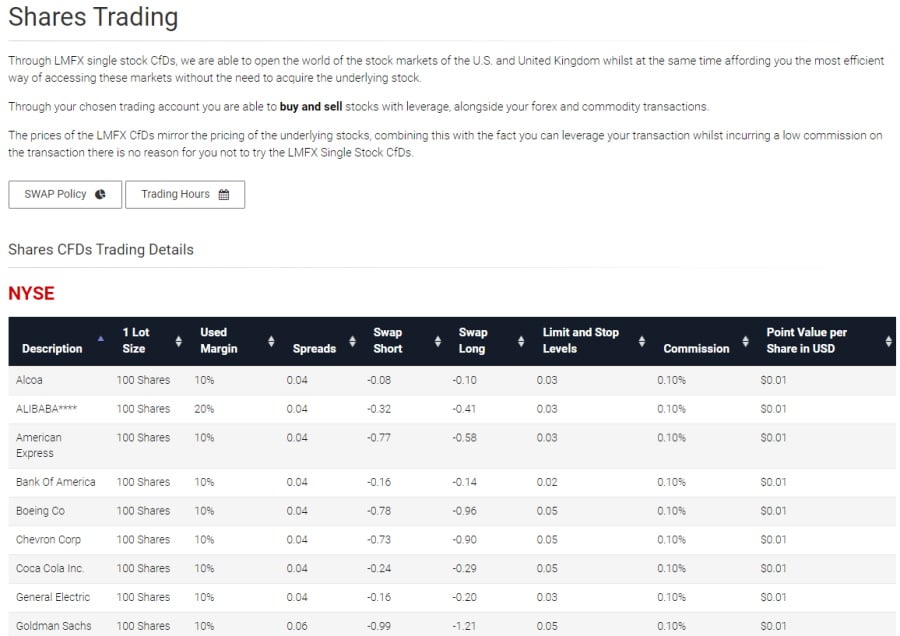 With LMFX you can gain exposure to the NYSE, NASDAQ, and the London Stock Exchange with the click of a button via the MT4, WebTrader, and mobile trading platforms. For example, you could invest in shares of Pfizer with a spread of 0.01 pips and a fixed commission fee of just 0.10%.
The trading hours for US Equity Markets are from 16:31 to 22:55 (GMT+2) Monday to Friday and 10:01 – 18:25 for the LSE.
LXFM Fees & Commissions
The trading fees and commissions at LMFX vary depending on the account type you choose. As a result, let's take a look at a breakdown of the most common trading and non-trading fees and commissions.
| | | | |
| --- | --- | --- | --- |
| Fees & Commissions | LMFX Zero Account | LMXF Fixed Account | LMFX Premium Account |
| Spreads from | 0 | Fixed | 1 |
| Minimum Opening Deposit | $100 | $250 | $50 |
| Maximum Leverage | 1:250 | 1:400 | 1:1000 |
| Trading Commissions | $4 per 1 lot | 0% | 0% |
| Stock CFD fee | 0.10% | 0.10% | 0.10% |
| Deposit fee | None | None | None |
| Withdrawal fee | None | None | None |
As you can see LMFX has very tight spreads starting from 0 pips and charges a 0.10% commission fee for stock CFD trading. Additionally, there are no deposit or withdrawal fees which help to keep non-trading costs to a minimum.
LMFX offers fixed and variable spreads and choosing the right spread structure will depend on your trading needs and investment goals. Variable spreads are typically a better option for long term investors as it allows them to enter and leave the market when activity levels are low. For active day traders fixed spreads are arguably a good option as they can avoid the acute price fluctuations when the markets are volatile.
But, there is no right or wrong when it comes to choosing either fixed or variable spreads as elements such as risk tolerance, trading strategies, and account funds influence investment decisions. Traders who prefer the fast pace of forex markets may side with variable spreads.
LMFX User Experience
The LMFX MetaTrader 4 platform, WebTrader, and mobile trading apps provide a user-friendly interface and allow you to access fast trade execution from the comfort of your own home. With the LMFX MetaTrader 4 trading terminal, you can use more than 50 technical indicators and advanced charting and analysis tools.
During our research, we couldn't help but notice that LMFX has been designed with beginner traders in mind. From the very moment you land on the LMFX.com site, you can navigate through the different options with ease.

Furthermore, opening either a demo or live trading account is a simple, fully digital process and only takes a few minutes to complete. With the demo account you can access $100,000 worth of paper trading funds, thus allowing you to practice your trading strategies on the top-rated MT4 trading platform from either your desktop or Android/iPhone mobile device.
But why is the MetaTrader 4 platform so popular amongst the investing community? MT4 is a trading platform that was created by MetaQuotes in 2005. Despite being widely used and designed for forex trading, MetaTrader 4 can be used to trade other markets such as commodities and indices through CFDs and spread bets.
One of MT4's most attractive features is that you can customize the terminal and charts to suit your trading preferences and needs. Moreover, it can be used for automated trading, which uses sophisticated trading algorithms to open and close positions based on predetermined parameters.
You can manage your open positions and pending orders, stops, and limits with the click of a button on the MT4 trading terminal by clicking Ctrl and T and tapping the trade tab. Another great feature is that you can set price alerts so you can always stay in the loop about your open positions and never miss any unique trading opportunities. Overall, the MT4 trading platform provides a great trading experience for all types of investors and online traders.
LMFX Features, Charting, and Analysis
Although this CFD and forex broker is more suited to beginner investors, our LMFX review concluded that the platform offers tons of chart analysis tools and features through the MetaTrader 4 trading platform. All supported markets come with more than 20 different technical indicators to choose from including oscillators, bands, Heiken Ashi, parabolic indicators, and many more.
MetaTrader 4 allows you to draw on charts with crosshairs, vertical and horizontal lines, trendlines, text, arrows, and more. To insert technical indicators to your charts in the MT4 terminal simply press insert then indicators and select your preferred indicators from the drop-down list.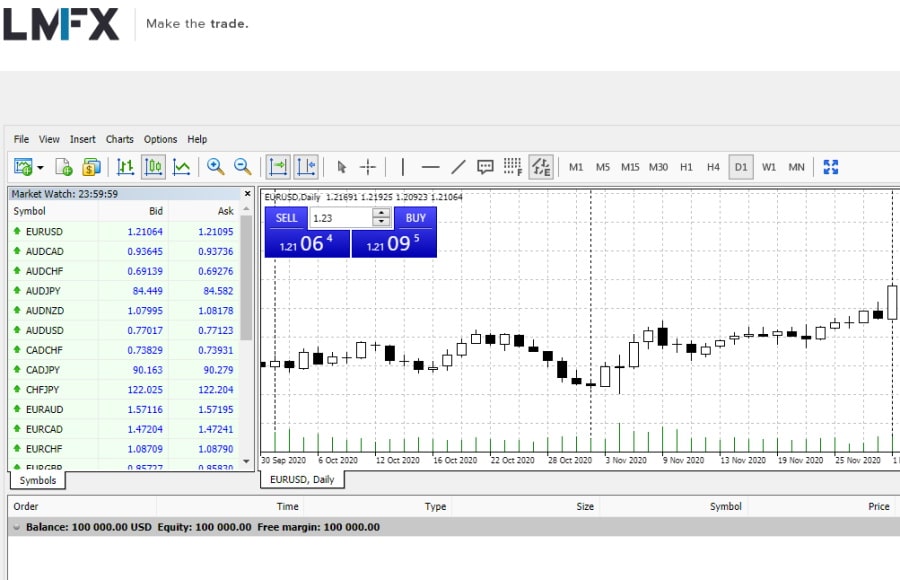 You can change the timeframe of a price chart from a one-minute timeframe up to a one-month timeframe. To do this you can simply click on the desired setting in the toolbar located at the top of the chart.
With MT4 you can also view your trade history by opening the trading window and selecting the account history tab. From there you can alter the date range from all history, the last three months, the previous month, or a custom period.
LMFX Trading Tools
LMFX users also have access to a wide range of useful foreign exchange calculators that provide extensive statistics related to their trades. By using these trading tools you can forecast potential profits and losses on your trades, assess margin requirements, and measure the effect of taking certain positions with varying sizes.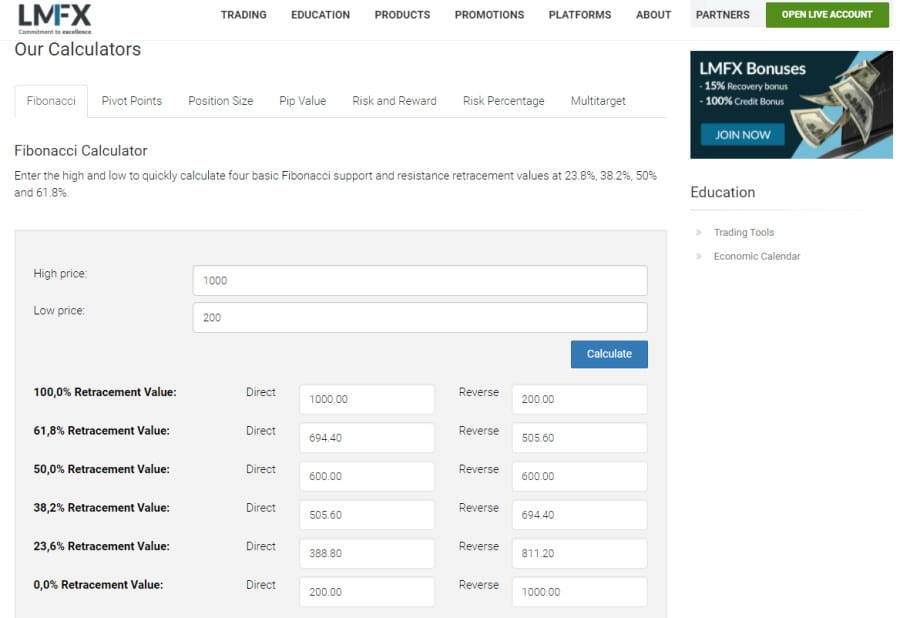 The list of LMFX forex trading calculators include:
Fibonacci calculator
Pivot Points calculator
Position Size calculator
Pip Value calculator
Risk and Reward calculator
Risk Percentage calculator
Multitarget calculator
LMFX also provides access to an economic calendar with macroeconomic indicator reports that allow analysts to forecast potential price trends and movements, and whether the economy is expanding or deflating.
LMFX Account Types
Our LMFX review found that this forex broker provides three main account types – which we will now go into further detail.
Zero Account
The LMFX Zero account is a low-cost trading account that provides zero markups and tight spreads that start from 0 pips. By trading on interbank spreads with LMFX's Zero account you can lower your trading expenses.
Key features of the Zero Account include:
Some of the industries tightest spreads starting at just 0.0 pips
Variable spreads
Minimum deposit of $100
Perfect for scalping and high-volume trading styles
Maximum leverage of 1:250
Margin call set at 30%
Commission USD per lot: $4
Maximum number of open trades: 200
Fixed Account
The Fixed Account is perfectly suited for those of you who want to trade with fixed spreads. Seeing as you already know what the spreads will be, this account type gives you better control over your trading strategies and greater accuracy when calculating different positions.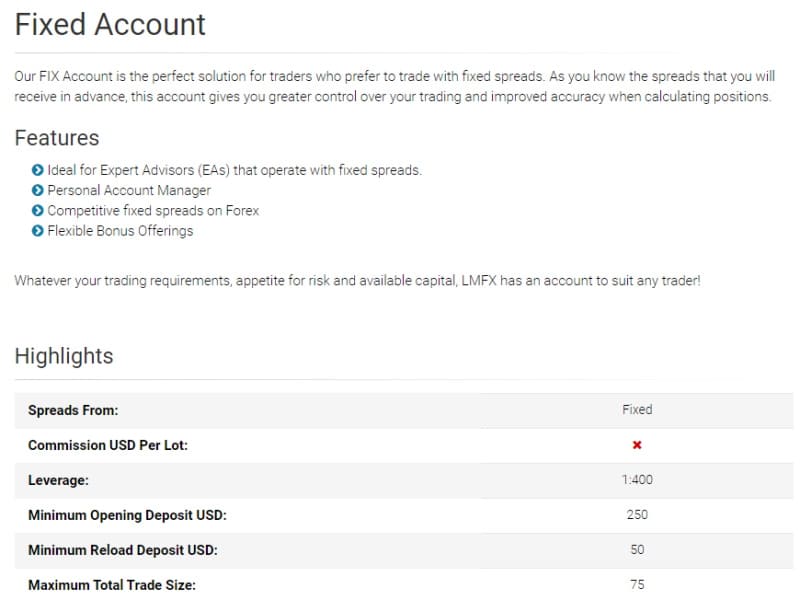 Key features of the Fixed Account include:
Perfect for Expert Advisors the work with fixed spreads
Competitive fixed spreads on forex trading
Flexible bonus offerings
No commission per lot
Maximum leverage of 1:400
Minimum deposit of $250
Maximum number of open trades: 150
Margin call of 30%
Premium Account 
The LMFX Premium account has been designed to meet the trading needs of retail forex traders and with the minimum trade size starting at 0.01 lots, this account allows you to trade a maximum of 60 lots in a single trade.
Key features of the Premium account include:
Flexible variety of MetaTrader 4, WebTrader, and mobile trading platforms
Flexible bonus offerings
Competitive variable spreads
0% commission per lot
Maximum leverage of 1:1000
Minimum deposit of $50
Maximum number of open trades: 100
Margin call of 50%
Alternatively, there is also a demo account available for you to practice your trading in a risk-free online environment with $100,000 worth of paper funds. Paper trading is a great tool for beginner and advanced traders to familiarize themselves with the trading platform but also to practice trading without having to worry about risk tolerance and potential losses.
LMFX MT4 Mobile App Review
The MetaTrader 4 mobile trading app gives you total control over your brokerage account, with the added benefit of being able to access and manage your portfolio anywhere at any time. There is also a free chat tool that helps you interact with other investors. Furthermore, MetaTrader 4 provides automated trading with robo-advisors referred to as Expert Advisors (EAs). This robo-advisory service can execute trades on your behalf based on pre-set trading parameters.
MetaTrader 4's TradingSignals enables you to copy the trades of experienced investors who publish their trades publicly as signal providers. These forex trading signals can be found on the signals tab of the MT4 platform.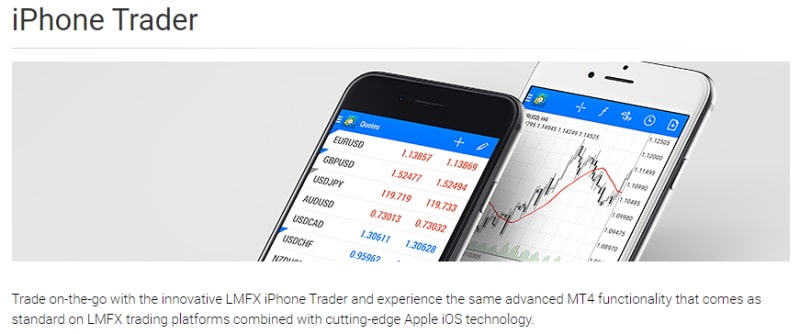 The LMFX MT4 mobile app is compatible with Android and Apple devices. After you have downloaded the app, getting started is a breeze and can be done in several clicks. It offers a user-friendly interface and its advanced features are easy to use. You can also set price alerts with the tap of a button and the One-Click Trading option ensures fast trading execution so you can make the most of unique opportunities in real-time.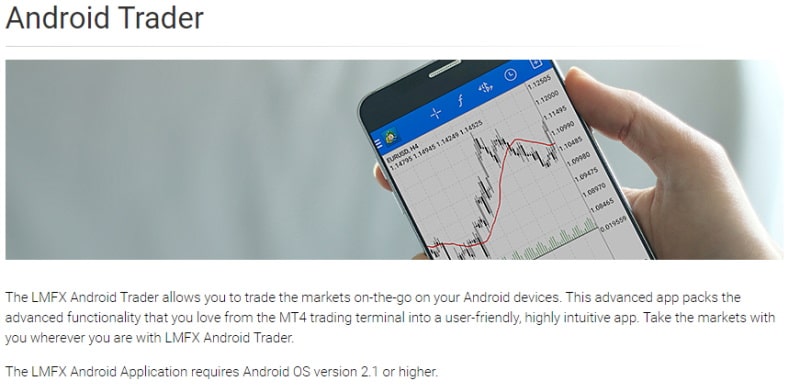 In terms of client fund and account protection, the MT4 app complies with the highest standards of security. MT4 encrypts the data exchanged between the platform servers and the client terminal.
In summary, the LMFX MetaTrader 4 mobile trading app offers the same functionalities and security as the WebTrader and desktop trading platforms. On the Google Play Store the MT4 app has a global rating of 4.6/5.0 which is aggregated from more than 650,000 individual user reviews.
LMFX Payments
As we have already mentioned there are no fees when depositing or withdrawing funds from LMFX. You can choose from wire transfers, credit cards and debit cards, e-wallets including Skrill, Neteller, FasaPay, and VLoad. When depositing and withdrawing funds with Skrill, Neteller, and FasaPay the processing times are instant, and the minimum deposit with any of the aforementioned payment methods is $50, whereas the minimum withdrawal is $10.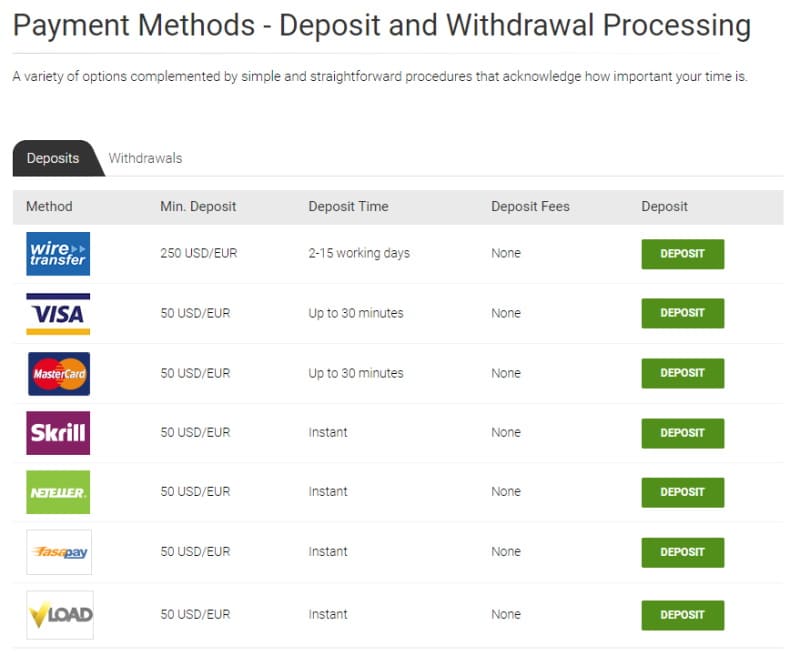 Let's take a look at the different payment methods and processing times in the following table:
| | | | | | |
| --- | --- | --- | --- | --- | --- |
| Method | Min. Withdrawal | Min. Deposit | Withdrawal Time | Deposit Time | Fees |
| Wire Transfer | $100 | $250 | 2-15 business days | 2-15 business days | None |
| Visa | $10 | $50 | 2-15 business days | Up to 30 minutes | None |
| MasterCard | $10 | $50 | 2-15 business days | Up to 30 minutes | None |
| Skrill  | $10 | $50 | Same day | Instant | None |
| Neteller | $10 | $50 | Same day | Instant | None |
| FasaPay | $10 | $50 | Same day | Instant | None |
| VLoad | N/A | $50 | N/A | Instant | None |
LMFX Bonus
When it comes to bonus offerings LMFX has two unique bonus schemes: the Phoenix Recovery bonus and the Deposit Match Bonus.
When you make an initial deposit into a Phoenix Bonus account you receive a number of pending funds on your account. These pending funds mirror a known portion of your FTD and should you lose your entire trading funds, the Phoenix Bonus will be placed into your account the next time you deposit.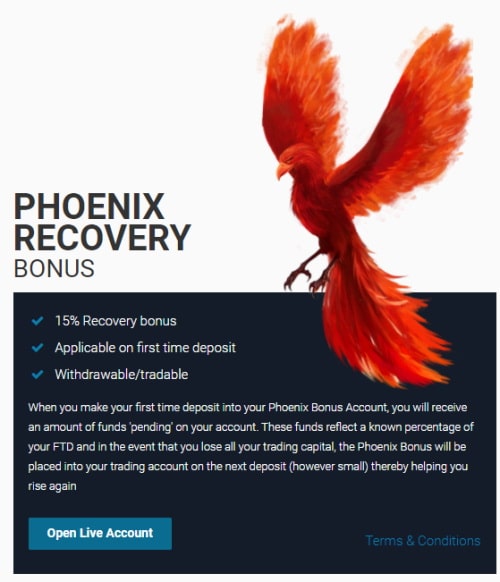 The 100% Credit Bonus, on the other hand, is designed to boost the trading volume of your trading account. When all the criteria of this trading bonus program have been fulfilled, the bonus amount is placed into your account and can be withdrawn without any obstacles.
Traders who add at least $100 as an initial deposit into their trading accounts are eligible for the Deposit Match Bonus. Once you have successfully registered to this bonus program and have deposited funds from your LMFXconnect account to your LMFX MetaTrader 4 account, the same amount will be sent to your Deposit Match Bonus trading account.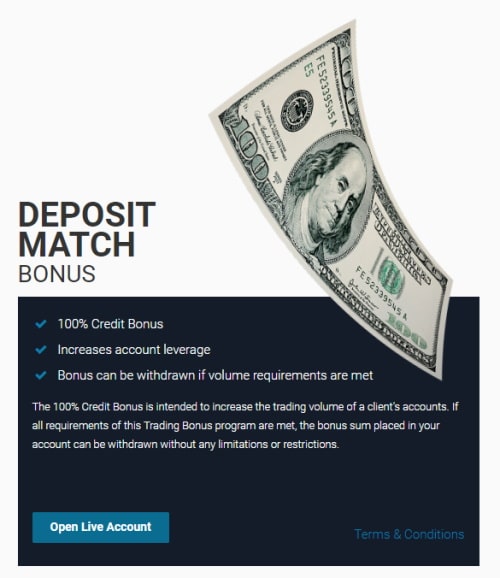 The Deposit Match Bonus funds are provided to help increase the available trading capital and leverage. Let's take a look at an example; a first deposit of $200 leads to the receipt of an additional $200 referred to as the Deposit Match Bonus. After having traded the volume of 100 lots you can withdraw the bonus without restrictions.
LMFX Contact and Customer Service
When it comes to contacting the customer support team at LMFX there are multiple methods to choose from including via telephone (+44 2035 192 105), email, and Live Chat. The response times are fairly quick with relevant information and answers.
Is the LMFX App Safe?
LMFX is not regulated by any financial authority, however, there are several measures that the forex broker adopts to ensure its clients' funds and data are protected.
When you deposit funds into an LMFX trading account, the broker only supports regulated and top-rated payment gateways providers such as Skrill and Neteller. This makes sure that your funds are managed by a reputable provider.
This means that the funds are segregated to create total separation between Client funds and the company. Simply put, should LMFX go bust the client funds will be reimbursed.
How to Start Trading with LMFX
In this section of our LMFX review, we will take you through how to open an account and start trading with LMFX step by step.
Step 1: Open an account with LMFX 
To register for LMFXconnect you will be required to enter your personal information including name, phone number, email, date of birth, and then accept the Terms and Conditions. Once you have done this simply click the Register Now button located at the bottom of the screen.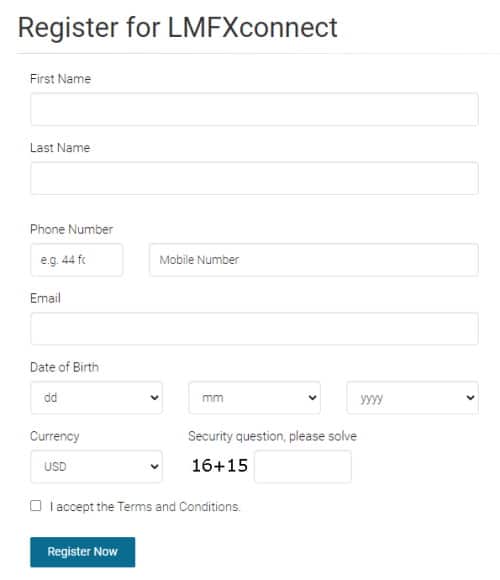 You will also need to verify your email address by following a link in an email sent by the LMFX team.
Step 2: Deposit funds
There are tons of supported payment methods available with LMFX with $0 deposit fees. We would suggest going with an e-wallet such as Skrill or Neteller as the deposit times are instant.
Step 3: Buy and Sell tradable assets on LMFX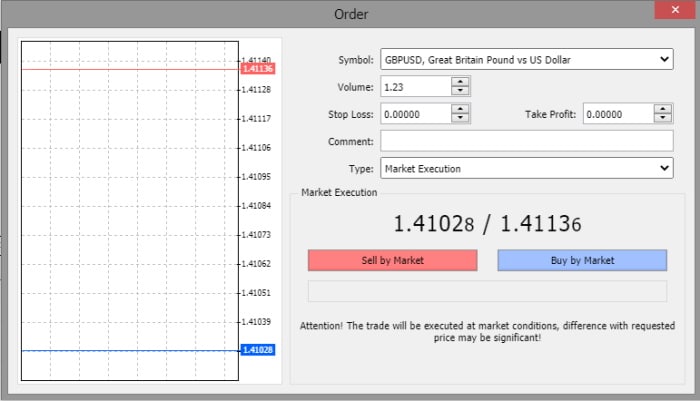 To buy and sell financial instruments on the LMFX MT4 trading platform simply right-click on the asset you want to trade and click on new order. This will then present you with the order window by which you can specify the volume, Stop Loss, Take Profit, and whether you want to execute a pending order or a market execution. Then all you have to do is click on the Sell by Market or Buy by Market.
LMFX vs eToro
In summary, LMFX is a good forex and CFD broker for both long-term and regular traders looking to trade with fixed and variable spreads. With a wide range of payment options available, unique bonus offerings and account types, and access to the renowned and trusted MetaTrader 4 trading platform, LMFX is a popular choice for beginner and experienced traders.
However, after extensive research and comparison reviews, we find and recommend eToro as the best free trading platform, and regulated broker in 2023.
Launched in 2007, eToro is now home to well over 20 million investors globally and offers 100% commission-free stock and ETF trading, as well as innovative copy trading tools. With that said, let's take a look at some of the best trading tools, features, and commissions available when trading with eToro.
eToro is mainly a CFD and forex broker, providing its clients with access to more than 47 currency pairs, 13 different stock index CFDs, 2,000 stock CFDs across 17 international stock exchanges, hundreds of ETF CFDs, and 101 different cryptocurrencies including Bitcoin and Ethereum.
67% of retail investor accounts lose money when trading CFDs with this provider.
eToro has two useful features called CopyTrader and CopyPortfolio. The former is a social trading tool that allows you to copy the portfolio of other eToro investors. You can research their profiles, browsing through their trading history and annual performance. The minimum investment is $200 in a single trade, whereas the maximum investment is $500,000. Additionally, you are allowed to copy up to 100 different traders at one time.
When it comes to CopyPortfolios, this is essentially a CFD portfolio disguised as an investment fund. With CopyTrader you copy individual traders, CopyPortfolio on the other hand allows you to invest in a theme or portfolio of top eToro investors.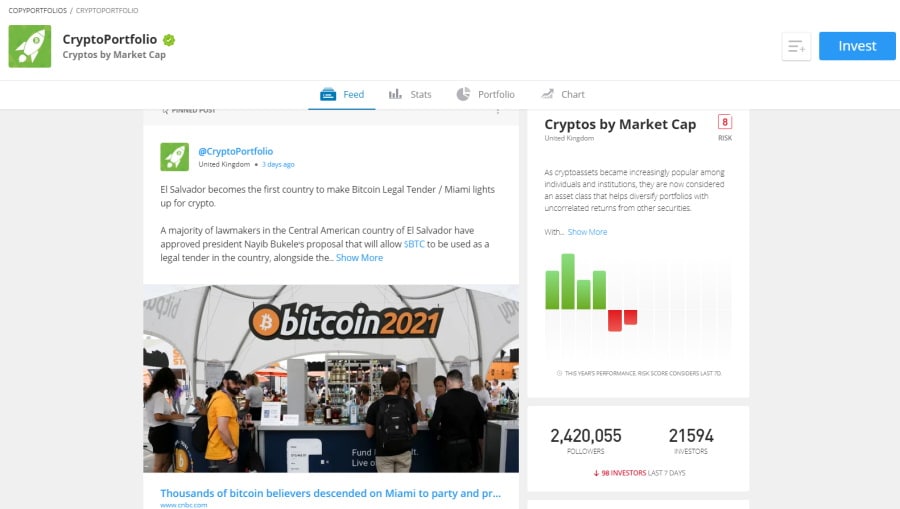 For crypto traders when you trade and invest in digital currencies on eToro you gain ownership of the financial asset. The only trading fees incurred when trading on eToro are tight spreads. For example, if you're interested in Bitcoin trading then the spread is just 0.75%.
Deposit charges and payment methods
There are numerous deposit options available including:
Bank transfer
credit/debit cards
E-wallets (PayPal, Skrill, Neteller)
China UnionPay
While eToro does not charge a deposit fee, it only supports USD as the account base currency which means that you will incur a conversion fee such as 2.4% for depositing euros by credit/debit card.
Client fund protection and regulation are paramount if not essential qualities that new and advanced traders look for in a broker, especially during this continuously evolving digital era. It is for this reason that we highly recommend eToro as the best overall broker in 2023, as it is regulated by industry-leading financial authorities including the UK's Financial Conduct Authority, CySEC, and ASIC.
Furthermore, eToro is regulated by the US Securities and Exchange Commission. When it comes to client fund protection you are covered by the jurisdiction you are based in. For example, US-based clients are protected by the SIPC investor protection scheme which covers up to $500,000 including $250,000 for cash claims if the broker goes out of business.
LMFX Review: The Verdict
Simply put, eToro is a regulated and top-rated broker that is trusted by more than 20 million new and experienced investors. From commission-free stock and ETF trading, access to 17 different international exchanges, copy trading tools and features for passive investing, to a demo account for risk-free practice in a simulated trading environment, eToro has a lot to offer.
Moreover, if you want to buy and sell shares of stock listed on the LSE without having to pay a 0.5% stamp duty tax then follow the link below and start trading with confidence!
eToro – Best Trading Platform with 0% Commission to Trade Stocks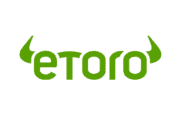 67% of retail investor accounts lose money when trading CFDs with this provider. You should consider whether you can afford to take the high risk of losing your money.
FAQs
How long do LMFX deposits take?
How do you open a demo account in LMFX?
What is the maximum leverage at LMFX?
What is the smallest lot size I can trade at LMFX?
How do I reset my LMFX password?
How much does it cost to trade on eToro?