Best Day Trading Platforms For Beginners 2023
Trading stocks is a very profitable business but it is not for the faint-hearted. It can be a daunting experience if you are a beginner, which is why we have spent time reviewing the best day trading platforms for beginners. We have compiled a list of beginner-day trading platforms and reviewed them so that you can make an informed decision. In conclusion, we will give you a summary of what day trading platforms are best for you and the steps you need to take to get started.
Best Day Trading Platforms For Beginners- Overview
There are several day trading platforms available online, but which is the best for beginners? In this blog post, we will list the key points about how to choose the best day trading platforms for beginners. First and foremost, a day trading platform should be easy to use. It should have a user-friendly interface and a variety of features that will help you trade stocks, options, and other financial instruments. Additionally, the platform should be able to provide a wide range of resources and support to help you improve your trading skills. They should also offer competitive fees. Some of the best day trading platforms for beginners also offer a margin trading platform that can help you trade stocks and options with a margin of up to 3x the deposit.
Your money is at risk.
Best Day Trading Platforms For Beginners (List)
Are you a beginner day trader looking for the best platform to start your trading journey? Here is a list of some of the best day trading platforms for beginners! These platforms are the best for those who are just getting started and want a safe and easy platform to trade on. So, whether you're a beginner trader looking for a platform to trade with or a seasoned pro looking for a new trading platform, this list is for you.
Bitstamp: Overall Best Online Trading Platform for Beginners
eToro

:

 Most Popular Online Trading Platform for Beginners.
Webull

:

Best Free Trading Platform App for Mobile Investments
Robinhood

:

An Easy-to-use Trading Platform Designed For Beginners.

TD Ameritrade

:

 

Trusted Broker For Trade Diverse Markets

VantageFX

:

 Zero-commission Global Broker for Beginners.

E*trade

:

Best for Ease of Trading Experience

Interactive Brokers

:

Top Online Trading Platform With Comprehensive Trading Tools

Plus500

:

Best Online Trading Platform For CFDs
Best Day Trading Platforms For Beginners- Reviewed
In this section, we'll be reviewing the best day trading platforms for beginners, what makes each stand out from the rest and the perks of choosing them.
Bitstamp
Bitstamp is a popular platform for trading digital currencies and cryptocurrencies. It offers a user-friendly interface and a variety of features that make it an ideal choice for traders. Some of the key features of Bitstamp include real-time order execution, interactive charts, margin trading, and more. The platform is also mobile-friendly, making it easy to use from anywhere in the world.
The platform offers competitive trading fees, an active trading platform called Tradeview with more advanced charting features and trading forms, more than 60 cryptocurrency trade options, and a mobile app that offers complete trading functionalities. Bitstamp offers security measures including address whitelisting and two-factor authentication (2FA) to protect accounts and customer assets. With a crime insurance policy that covers theft, Bitstamp provides an additional degree of security. 98% of the assets are kept in cold crypto storage by the exchange offline. This sort of offline storage shields money from hackers, an unfortunate incident that occurred in 2015.
The only downside to this platform is the absence of some popular cryptocurrencies tradeable on the platform, however, the over 60 cryptocurrency options offered by the platform are the most traded coins like Bitcoin and Ethereum.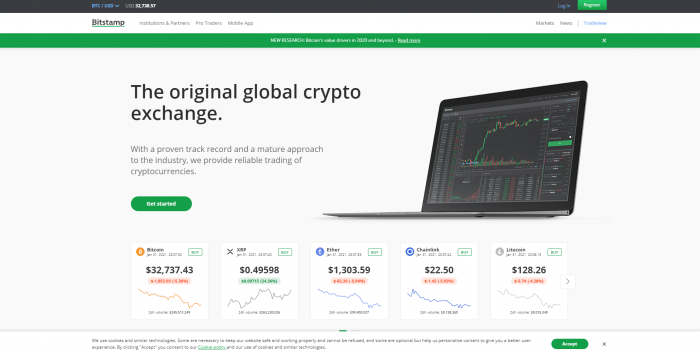 Overall, Bitstamp delivers what users look for in a trader support system – reliability, ease of use, and reliable customer service are all top priorities here. As one of the leading platforms when it comes to buying and selling cryptocurrencies online, Bitstamp deserves a spot on any cryptocurrency trader's list!
What we like:
Easy to use.
Competitive trading fees.
Available on mobile devices.
Highly rated mobile app.
What we don't like:
2015 hack resulted in over $5 million loss of  BTC
No margin trading
A limited list of supported currencies
Your money is at risk.
Webull
Webull is a very user-friendly trading platform that allows you to trade stocks, options and cryptocurrencies easily and quickly. The platform also offers a wide range of tools and resources to help you make informed decisions about your investments, including real-time stock quotes, news alerts and interactive tutorials.
The platform also offers no commission on stocks, ETFs, options, and cryptocurrency trading which enhances traders' capacity to make more money using a trading strategy. Traders on Webull also have the chance to trade in the pre-market periods and extended hour periods by choosing their orders to be active during these periods. The platform has both website and mobile apps with a good and intuitive interface.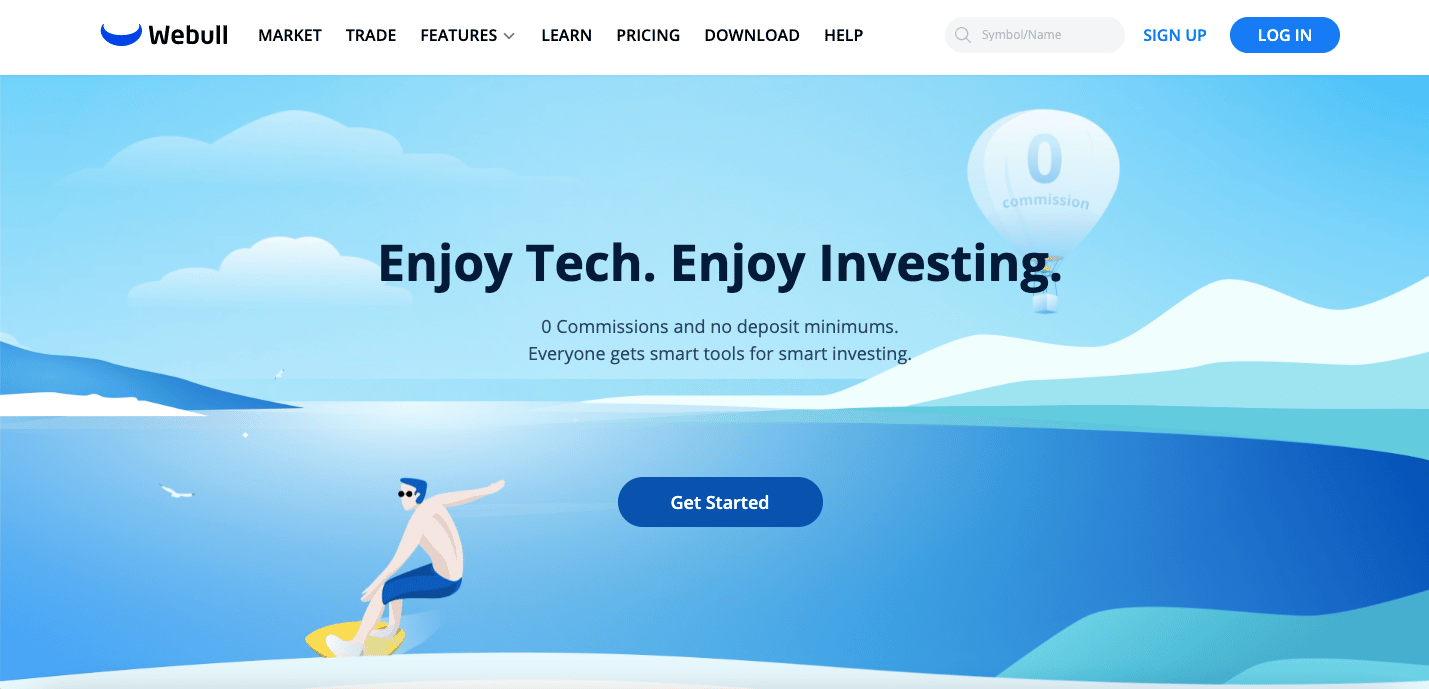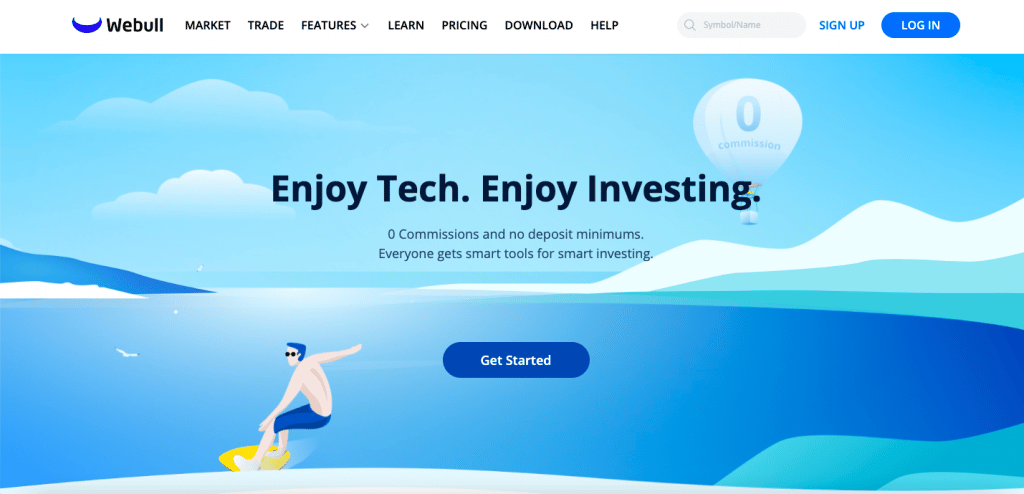 The downside to this platform is that there are not many management tools or financial advisors for customers to manage their portfolios and make well-informed trade decisions. Another downside is the limited trade options on the platform. Traders do not have access to Futures, Forex trading, Fixed income or Mutual funds.
 Overall, Webull is an excellent platform for traders who are looking to make more money using a trading strategy. The user-friendly interface, a wide range of resources and no commission on stocks, options, ETFs and cryptocurrency trading make this one of the most profitable platforms for intermediary traders. Its limited portfolio management tools might make it a bit challenging for beginner traders.
What we like:
No commissions on stocks/ETFs, options, or cryptocurrencies
Easy to set up an account and navigate
Access to extended hours and pre-market trading
What we don't like:
No mutual funds
Thin educational support
Your money is at risk.
 eToro
Looking for a platform to trade stocks and exchange cryptocurrencies? eToro is a great option to consider! eToro allows you to trade stocks, ETFs, and cryptocurrencies – all from the convenience of your online account. Plus, its platform offers an impressive variety of features that make trading easy and enjoyable.
In addition to the basics like charting and order execution, eToro also provides awesome tools like social trading (where you can follow other users' trades in real-time) and earning if someone copies your trade and automated trader. You can also find useful guides on various topics such as day trading or cryptocurrency investing.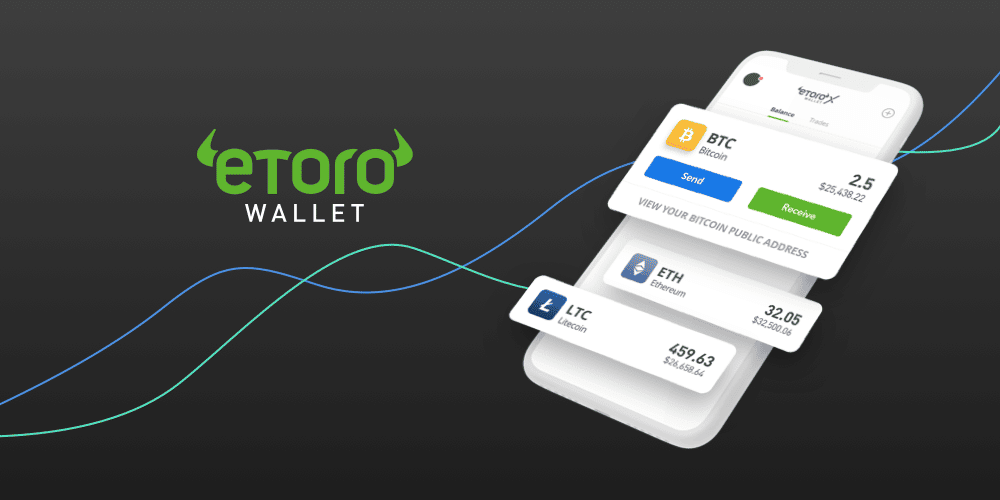 For building a follower base on the site, advanced cryptocurrency traders can get annual incentives equivalent to up to 2% of their average balance.
The major downside to the platform is the limited customer service. Only the premium members have access to online chat while other users only have access to the email option.
 Overall, eToro is a user-friendly platform with tons of features — perfect for anyone looking to invest in the global market!
What we like:
The most popular forex, crypto, commodity trading and index platform.
Commission-free service on stocks in the US and other parts of the world.
Paypal and credit/debit cards are accepted.
Copy trading and smart portfolios are available.
What we don't like:
The product may be unsuitable for the needs of advanced technical analysts.
78% of retail investors lose money trading CFDs at this site.
How To Start Day Trading With Bitstamp - Our Top Broker
There are a lot of day trading options available these days, but which one is the best for beginners? Turns out, Bitstamp is the platform of choice! This broker offers a user-friendly platform and a variety of trading tools that are perfect for first-time traders. Plus, their customer support team is available 24/7 to help you out.
So, if you're looking to start day trading with a platform that is easy to use and has a wide range of options, you can be a part of the Bitsamp community with the following simple steps:
 Step 1: Create an account on Bitstamp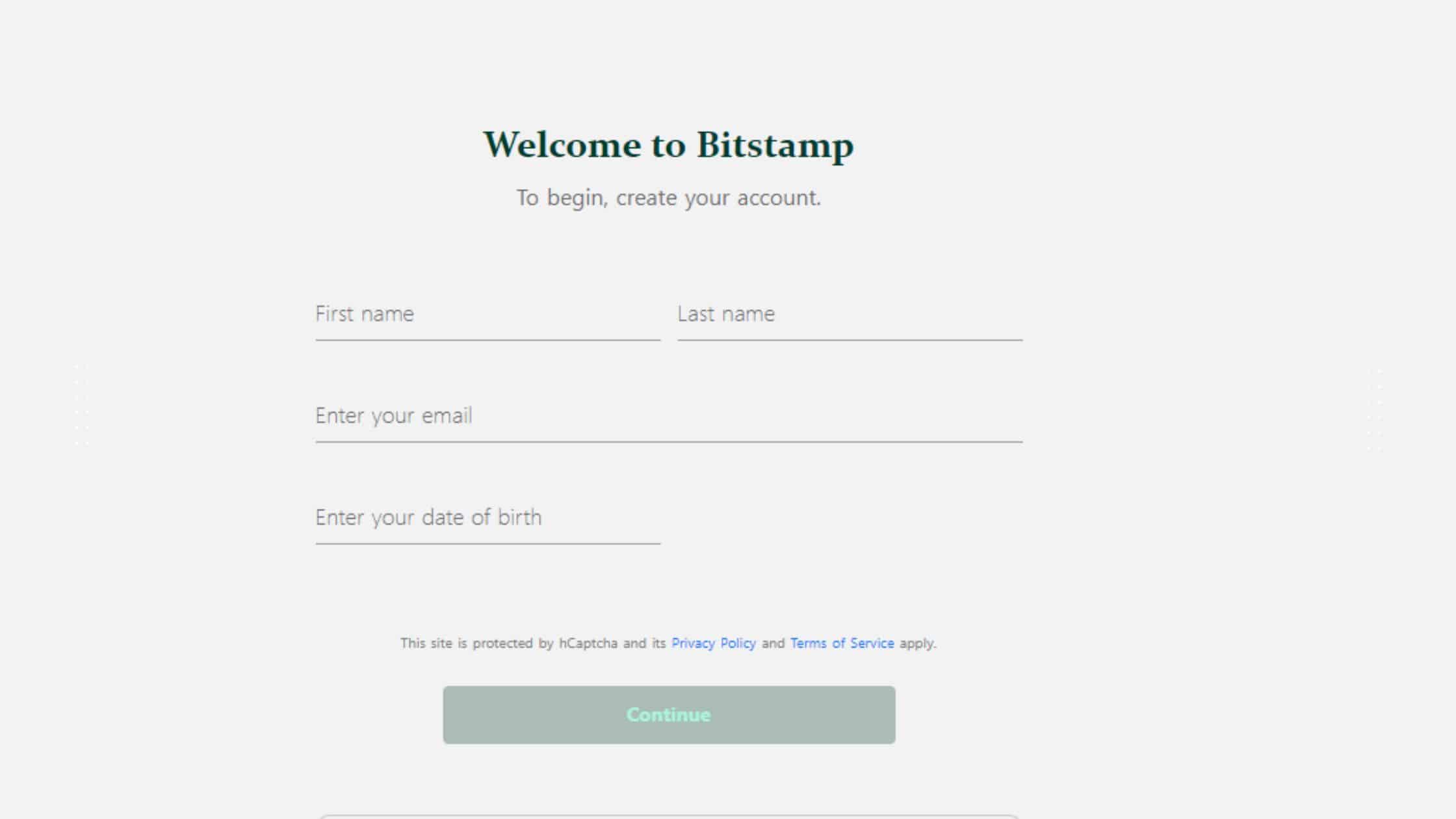 Creating an account is the first step in joining the platform. Once you have an account, you can begin trading by opening a new trade.
Go to the Bitstamp website at bitstamp.net. Then, click on "Get Started". You will be directed to a page where you will input your details like name, email address, country of residence and Date of birth. You can also choose to open a corporate account if you are opening the account on behalf of a company or institution.
A verification link would be sent to the mail provided. Click on it to start the verification process
You will be redirected to the Bitstamp website where you can see your USER ID
Click on "Start Your Verification"
You will do further verification of your phone number, address, social security number and other basic financial information.
Upload your ID (whether Passport, Driver's license, Identity card or Residence permit).
Input your occupation and/or profession, annual deposit estimation and source of funds.
You will be asked to choose what you will use the platform for, be it investing, trading, online gambling-related activities, activities related to buying/selling goods and services, arbitrage, and reselling-related activities as a dealer or broker.
Choose if you want to deposit crypto from other sources into your Bitstamp account or not.
Upload proof of residence (to know if you live at the address you gave). It could be a bank statement, utility bill or government-issued document
 After completing all these verification procedures and your account is verified, you can then proceed to enter your deposit and withdrawal information.
Step 2: Fund your account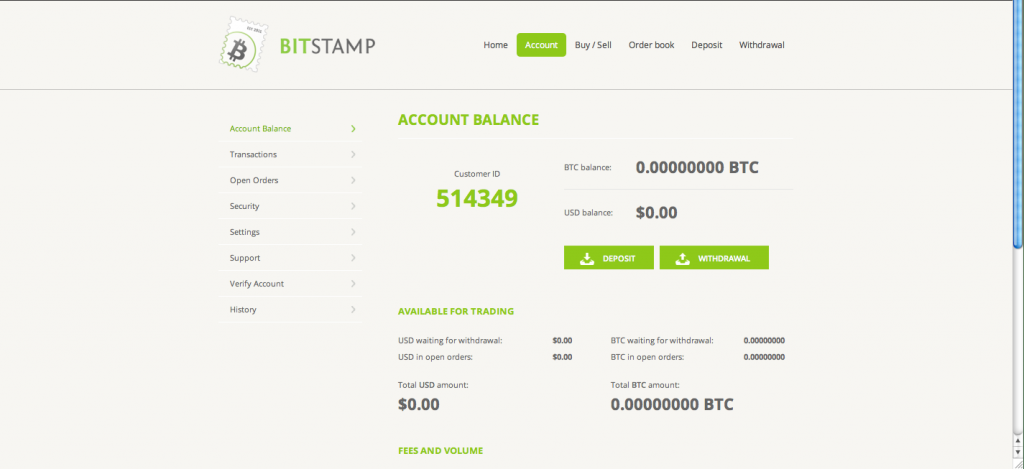 You can use a bank transfer to add money to your account or use a credit or debit card to buy cryptocurrencies directly. US users can deposit money to their accounts through ACH while customers from a few countries in the Eurozone can deposit money into their accounts via Instant SEPA.
When depositing via bank transfer, make sure the name on the bank account corresponds with the name used to register the Bitstamp account. If there are disparities, you will be asked to provide additional information. This can extend the processing time.
To fund your account via bank transfer:
Open the Bitstamp website and log in.

Go to Deposit.

Select Bank Transfer from the menu on the left.

Select the currency you want to deposit and the balance you would like to credit it to (if the balance differs from the deposited currency, the funds will be converted)

Click on 'Deposit'

Bitstamp's bank information and your message number will show. Make a transfer from your bank using your message number as the transfer reference.
Step 3: Conduct market research
It is always a good idea to conduct market research before committing resources to a day trading strategy. This will help you find out what market trends mean and how best to use the information to your advantage. You can also assess the Tradeview with more advanced charting features and trading forms. Needless to say, this step is essential if you want your day trading strategy to be successful!
Step 4: Practice with a demo account
Like the popular saying goes, practice makes perfect. If you're ready to start day trading, the best way to get started is by practicing on a demo account. This will allow you to test the waters, find out what works and what doesn't work, and make any necessary adjustments before actually starting your real trading. This is to avert some avoidable mistakes that most beginners make when delving into day trading.
Step 5: Start live day trading on Bitstamp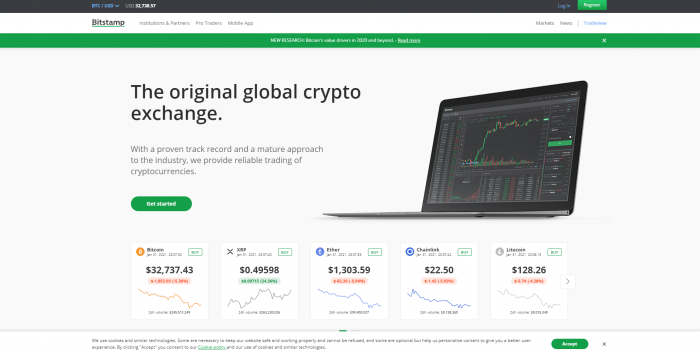 Bitstamp is one of the best day trading platforms for beginners with its user-friendly interface and is also one of the most popular exchanges available. You can trade in both fiat and cryptocurrencies, making it ideal for beginner traders. After verifying and funding your account , you can proceed to trade. Go to Markets to select your preferred market or trading pair. Choose the Buy option, enter the desired amount of currency you want to spend, and click "Buy."
Congratulations, you are now a trader.
Your money is at risk.
What is Day Trading?
Day trading is a trading strategy that involves buying and selling stocks, cryptocurrencies, options, or other securities at a price that is different from the current market price. Day trading is a high-risk, high-reward strategy, and should only be attempted by well-informed traders. Before trading stocks, options, or other securities, be sure to research a day trading platform to find the best one for you. In this blog post, we have revealed the top day trading platforms for beginner traders.
Is Day Trading Good For beginners?
Day trading can be a lucrative and exciting experience for the adventurous beginner. However, the chance of losses in day trading is quite high. In other words, the more experienced you are, the better your chance of making profits. It is advisable for beginners to make use of the demo account first, to understand market dynamics better. This will help beginners gain a considerable amount of experience before starting the real deal.
Day Trading Top Tips For Beginners
Day trading can be a great way to make money, but it's a complex process that requires a lot of research and analysis. Although day trading is a high-reward venture, it is very easy to make a massive loss if you are not careful with your decisions and moves. Below, we will look at some tips that will help beginners.
Use a demo account
Using a demo account is a great way to test out the effectiveness of a content marketing strategy before putting in the real work. It allows you to experiment with different strategies and see how they perform without risking any money. If you are not happy with the results, you can always delete the account and start over!
Start small
Starting with a small scale is the best way to kick off a successful day trading strategy. It's important to remember that it is not a must to have a large portfolio of different stocks or coins. You can start trading on one or two stocks. It would be best to stick to something more manageable in order shorten the risks you are taking. This might mean starting with $30 to $50 on fractional shares. The point is - to start slowly and gradually increase the intensity as you see results being achieved.
Take time to learn
Being a successful day trader takes time and effort. The best way to overcome any challenges is by learning from experience and listening to the advice of more experienced traders. There are plenty of resources online that can help you learn more about the art of day trading, so be sure to explore them!
Be realistic with profits
Day trading is a great way to make money online, but it's important to be realistic about the profits that can be made. While there are a lot of successful day traders out there, none of them earns a ton of money from their trades each time. So if you're thinking about getting into day trading, you need to know there is no particular strategy that guarantees astronomical profit each time you trade. The most important thing is to make more money from your wins than the money you lose on your losses.
Control your emotions
When it comes to day trading, the best way to control your emotions is by using a strategy known as cognitive defusion. This involves separating yourself from the situation and analyzing it objectively. Doing so will help you stay rational and objective when responding to unfavorable market trends. It is important to stay calm and not allow your emotions get in the way so you don't make rash decisions you would later regret.
Best Day Trading Platforms For Beginners- Conclusion
If you're a beginner trader, the best day trading platforms for you are those that offer a user-friendly interface and plenty of support. In this blog, we've reviewed the best day trading platforms for beginners, and based on our research, the platform that stands out the most is Bitstamp. This platform is beginner-friendly and offers a wide range of tools and resources to help traders achieve success. So if you're looking for a reliable day trading platform, Bitstamp is a good option to consider.
Your money is at risk.
Frequently asked questions
What Is The Best Broker For Day Trading?
There is no best broker for day trading as the best one for you will depend on your individual financial needs and trading style. However, some of the most reputable brokers that offer day trading include brokerage firms like broker-dealer firm TD Ameritrade, online brokers Scottrade and E*TRADE Financial, or platforms like Fidelity Investments and Bitstamp.
Where can you day trade for free?
If you're looking for a platform where you can day trade for free, then check out the following trading platforms: eToro, Libertex, Skilling, Robinhood, TD Ameritrade, Charles Schwaab, Webull and Fidelity.
How to start day trading in 2022?
There is no one-size-fits-all answer to this question. This is because day trading in the stocks or crypto market is a highly volatile and risky investment. However, some tips on how to start day trading in the crypto market include doing your research, learning the different types of stocks, options, or cryptocurrencies, and setting up your account on a trading platform. Additionally, be sure to regularly check industry news and social media pages to stay up-to-date on the latest market trends.

What are the risks of day trading?
There are a few risks associated with day trading in the crypto market. The most common risk is losing your money. If you do not do your research and invest conservatively, you may end up losing a large chunk of your investment. Another risk is margin trading. When trading with margin, you are borrowing money from a broker to increase the amount of your trade. If the price of the stock or cryptocurrency falls significantly, the broker may require you to sell your holdings at a loss, which can lead to financial ruin. Lastly, day trading is also risky because it can be difficult to predict the future movements of the markets. If you cannot properly analyze a chart and understand technical analysis, then you may be unable to make sound trading decisions.