Shiba Inu Price Prediction US 2023 – Will This Meme Coin Explode?
Fact Checked
Everything you read on our site is provided by expert writers who have many years of experience in the financial markets and have written for other top financial publications. Every piece of information here is fact-checked. We sometimes use affiliate links in our content, when clicking on those we might receive a commission - at no extra cost to you. By using this website you agree to our terms and conditions and privacy policy.
Disclosure
The investing information provided is for educational purposes only. Trading platforms does not offer advisory services, nor does it recommend or advise investors to buy or sell stocks, securities or other investment vehicles. Some or all of the products displayed on this page are from partners that compensate us. It may influence the products we cover and the location of the product on the page. Nevertheless, our research and analysis is unaffected by our partners.
Shiba Inu is a widely-recognized altcoin in the cryptocurrency market and the second-largest meme coin in the Doge ecosystem. There have been a lot of talks about whether it is a good time to accumulate SHIB at dirt-cheap prices because it has historically shown sky-high gains during bull markets. As a result, the coin has attracted ever-growing numbers of investors in recent months, it has attracted ever-increasing amounts of interest, and many are trying to understand its prospects.
This guide will reveal everything you need to know about Shiba Inu price prediction. We will also provide a comprehensive overview of the coin's past and current performance.
Shiba Inu Price Prediction – Overview
Similarly to many meme-inspired cryptocurrencies, Shiba Inu's price might be boosted again by social media hype.
Analysts predict that the Shiba Inu crypto price will increase by 15% to reach a range between $0.000012 and 0.00008369 at the end of 2022.
The Shiba Inu's Shibarium 2-layer network release may boost future cryptocurrency performance.
Although it has gone through a crypto winter, Shiba Inu still has a market capitalization of $5.49 billion, making it one of the top 20 currencies in market capitalization.
Shiba Inu (SHIB) At A Glance
Though Shibu Inu was created as a joke cryptocurrency, it has successfully adapted to the current crypto ecosystem. It is based on the Ethereum protocol . Shortly after it entered the market, it set about becoming a competitor to Dogecoin, earning the nickname "Dogecoin killer" as a result.
Shiba Inu is not just anticipated to grow and be adopted by more users, it is also expected to be valuable to its holders since it has a lot of hype on social media. Regularly, prominent crypto advocates tweet and talk about SHIB.
Besides its hype and social media buzz, Shiba Inu has many use cases. As a result, SHIB should experience broader adoption, attract more people, and grow with current actions and proposed advancements.
What is Shiba Inu?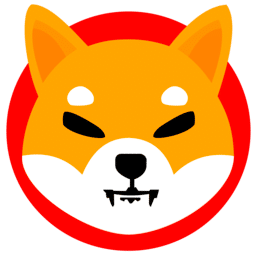 Shiba Inu is a meme coin that has taken the crypto market by storm with its stunning growth. Meme coins can be thought of as cryptocurrencies that are based on internet memes. Meme coins are often based on jokes or funny things shared on social media platforms. Rather than building its own blockchain, Shiba Inu uses the Ethereum blockchain to operate.
A built-in protocol allows miners to earn SHIB for their work through a transaction fee. There is a natural correlation between the number of transactions on the blockchain and the number of coins handed out to miners. If you have an Ethereum wallet, you can mine Shib coins. However, it is critical to keep in mind that there are only a few mining pools available that you can use.
A wallet is at the heart of Shiba Inu's ecosystem, which can be downloaded and synced to both a desktop and a mobile device simultaneously. The cryptocurrency is open-source and decentralized. The team has developed a DEX called ShibaSwap, enabling users to stake their Shiba tokens and earn interest, along with a non-fungible token incubator to give the SHIB token some much-needed utility. Furthermore, to reduce the network's dependence on Ethereum, developers are also working on a layer-2 solution.
Why was Shiba Inu created?
An anonymous individual or group of individuals launched SHIB in August 2020 behind the pseudonym "Ryoshi" in a bid to overthrow Dogecoin. It has since gained the reputation of being an alternative to Dogecoin, and it is often referred to as "the Dogecoin killer" by its supporters- a community known as SHIB Army.
Additionally, Shiba Inu claims to be an experiment in community-building through a decentralized system and in moving away from rigid social structures and traditional mindsets, as stated in its 28-page white paper.
"We believe through the power of collective decentralization we can build something stronger than a centralized team ever could create. A community-run token is nothing without the united individuals who give it purpose," Ryoshi stated in this document, also known as the WOOF paper.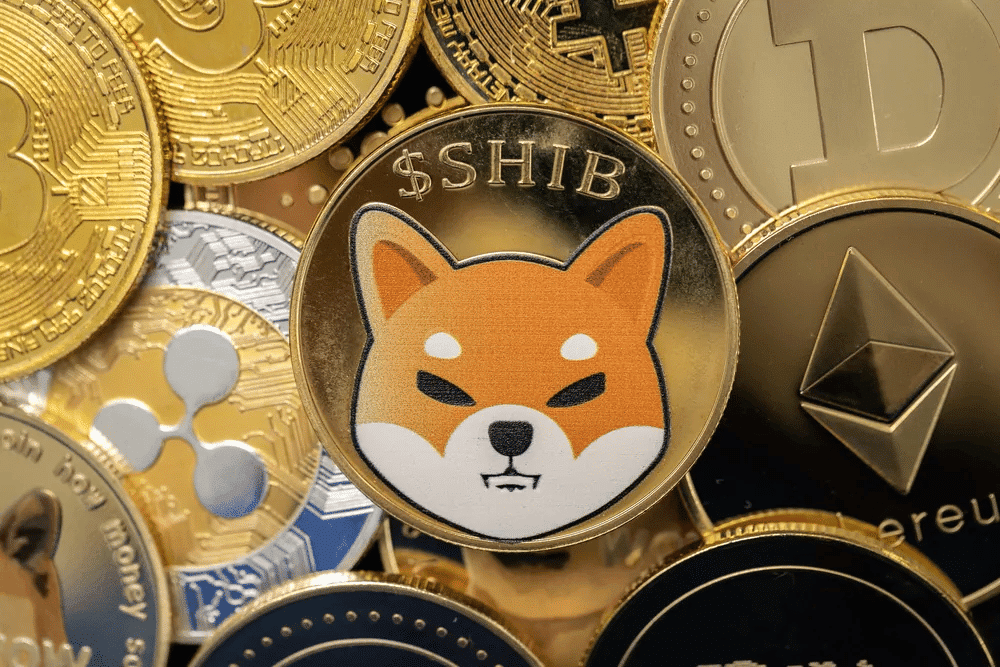 SHIB tokenomics
When it launched, Shiba Inu's flagship token, SHIB, had a massive 1 quadrillion supply. As a result, the price of SHIB is likely to stay below the $0.01 mark even if its market capitalization grows significantly over the next few years.
Half of the 1 quadrillion SHIB total supply went to Ethereum co-founder Vitalik Buterin. The more than 410 trillion SHIB tokens left in Buterin's wallet were then moved to a burn address after he committed to donate 90 trillion SHIB tokens to charities.
By destroying the private keys to redeem SHIB, the team claims to have permanently locked the remaining 50% of the SHIB supply on Uniswap.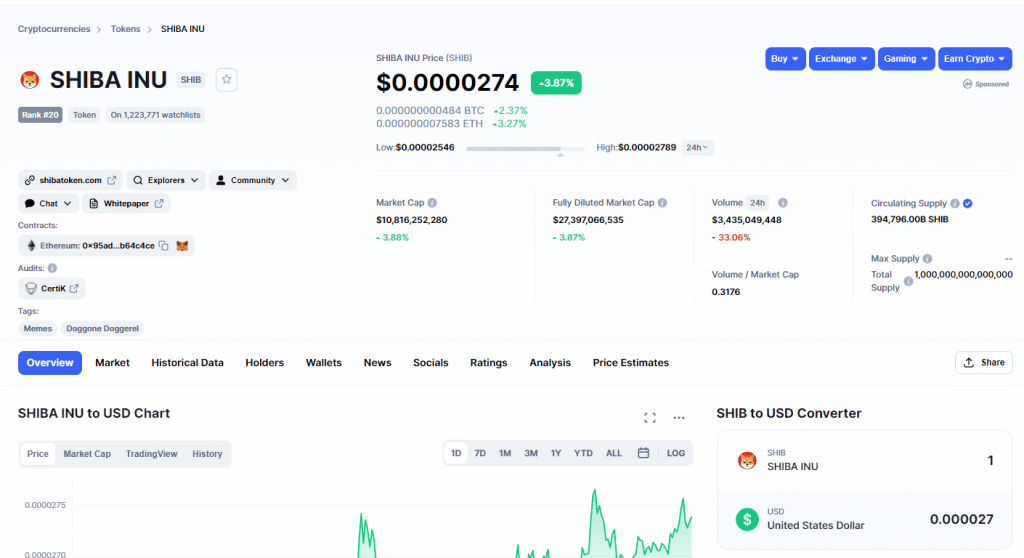 BONE and LEASH are the other tokens in Shiba Inu's ecosystem. As opposed to SHIB's enormous supply, LEASH has just over 100,000 tokens. In contrast, BONE has a total supply of 250 million. In addition, BONE will provide funding for project development and serve as the ecosystem's governance token.
Each token creates an incentive for users to participate. There is also the possibility of staking and yield-farming in this ecosystem, known in the Shiba Inu community lingo as "burying" and "digging," respectively.
Who is the team behind Shiba Inu?
Until Dogecoin's rising price in 2021 brought it to the world's attention, SHIB remained largely unknown since Ryoshi launched it in August 2020. In order to build a community around the token, Ryoshi launched it without allocating any resources to it or allocating any teams.
However, as the DOGE hype erupted in early 2021, a group of anonymous Shiba Inu developers formed to design its tokenomics. Then, towards the end of April 2021, the project's documentation was released.
SHIB use cases
Price speculation is the main driving force behind Shiba Inu. When potential investors buy SHIB, they usually expect to be able to sell the token at a higher price than the one they bought.
The SHIB token also has a high trading volume. Tokens are bought and sold by short-term traders over short periods, usually less than a few days. Short-term traders utilize trading volume as one of their primary tools. When traders place orders with a high trading token, they will fill them more quickly because it is more liquid.
It has been noted that SHIB has a large community of people actively involved in the project. These people aim to build an ecosystem around it. Therefore, this is not only a way for people to participate, but it is also a bet on the continued growth of this community.
Similarly, quite a few cryptocurrency-payment platforms have taken advantage of the popularity of Shiba Inu lately and created an option for users to make payments with the SHIB token on their platform. Furthermore, with the help of these platforms, users can utilize the crypto they have stored in their wallets when shopping at major retailers.
Finally, as part of the best metaverse crypto coins, holders of this meme coin can also use it to purchase land in the Shiba metaverse. In May 2022, the Shiba Inu team announced via Twitter that the SHIB token could be used to purchase land in the recently unveiled virtual reality project "SHIB: The Metaverse."
Shiba Inu Price History
One quadrillion Shiba Inu tokens were minted when the Shiba Inu coin was launched on August 1, 2020. There was a cost of $0.00000000051 per SHIB. With $100, you could have purchased 196,078,431,372 SHIB coins.
As of January 2021, SHIB's price was $0.000000000119. During April, the coin spiked slightly before jumping to $0.00003469 in May. There has been a 29 million percent increase in that period.
After that, a pullback in the price resulted in a loss of 83% in the coin's value. As a result, there was a consolidation of the SHIB until the end of September 2021. Due to speculations that the coin would take off once more during that period, many investors bought the coin during that period.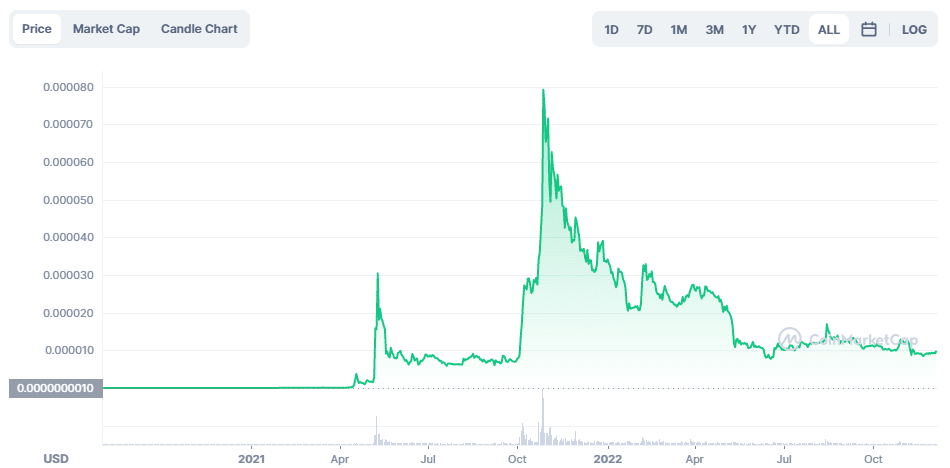 SHIB reached its highest point ($0.0000007489) at the end of October 2021, shortly after one month after achieving its ATH. Just over 1,500% returns were obtained by investors who invested during the consolidation period. When SHIB reached its ATH in January 2021, investors received 62 million percent returns.
After topping out in November, Bitcoin brought all top altcoins down. As Bitcoin's value continued to decline, SHIB eventually found support at $0.000007090 in June 2022, losing 91%. After the big spike to complete the bull run, the price returned to the same level as when it consolidated.
As the crypto market has consolidated since June 2022, SHIB has followed suit.
How Has Shiba Inu Performed So Far in 2023?
In 2022, Shiba Inu's value declined considerably after the cryptocurrency market turned bearish. From January to November 2022, the meme token's value dropped by 74%. The altcoin market saw more bearish momentum after cryptos such as Bitcoin and Ethereum had a correction at the beginning of the year.
The market capitalization of Shiba Inu fell to $18.3 billion by January 2022, substantially below its all-time high. During May and June 2022, Shiba Inu's market value fell from $5.4 billion to $4.2 billion.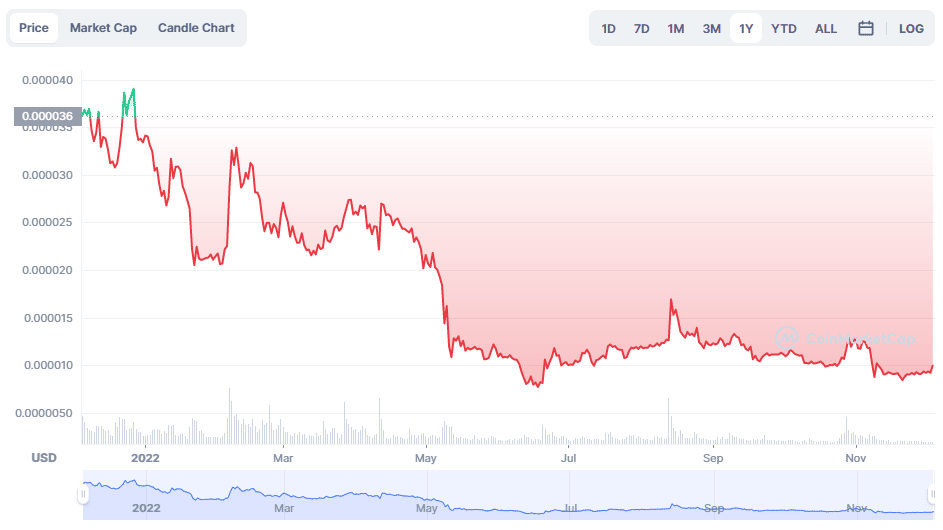 October 2022 was a successful month for the token, as its price increased by 28%. However, despite this, the Shiba Inu corrected by 16% in the first week of November 2022. Moreover, as a result of the collapse of the FTX exchange, the price decreased further. The crypto winter has not befallen it alone. But, as a result, its collapse has undoubtedly impacted the market sentiment significantly.
How did the crypto winter affect the price of SHIB?
This year has been characterized by another crypto winter due to a series of flash crashes that occurred in the market. While Shiba Inu was extremely successful during its last bullish run, it has lost about 90% of its all-time high price in recent months, which means it is grasping at straws. Despite this, most of the crypto community on Twitter remain optimistic about the future of the canine coin and it remains one of the top 20 currencies in terms of market capital during this time.
This strong community support and the unmistakable belief in Shiba Inu have played an important role in Shiba Inu (SHIB) making it into the green, especially when most other cryptocurrencies have been shoveling snow.
How did Elon Musk's acquisition of Twitter affect SHIB?
Shiba Inu (SHIB) has been influenced by a number of occurrences within the last couple of months. However, one of the main drivers occurred just after Elon Musk took over Twitter Inc. In fact, it triggered an increase in the price of Shiba Inu (SHIB) by more than 8% just minutes after the announcement.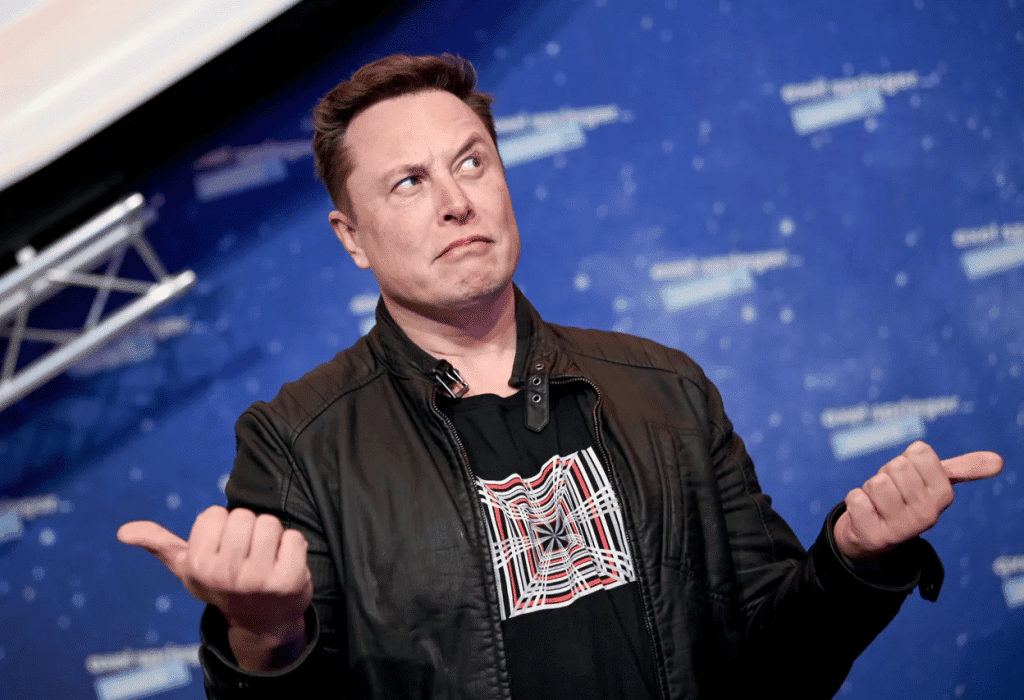 Elon Musk and his tweets determine whether a cryptocurrency succeeds or fails. Fortunately, Elon Musk has been tweeting positive things about Shiba Inu. For instance, SHIB's token rose by close to 300% on the back of his tweet about getting a Shiba Inu dog.
What Is The Current Price of Shiba Inu?
Shiba Inu tokens are currently priced at $0.0000090 per token with an average trading volume of $90,124,320 USD. Regarding market capitalization, the current SHIB ranking on CoinMarketCap is 14. SHIB coins have a circulating supply of 549,063,278,876,302.
Shiba Inu Price Prediction 2023
Initially, nobody thought much of 'meme coins,' but today, they are seen as a way to attract a broader audience to the crypto world. It must be noted that Shiba Inu is ideal for this purpose, making it more valuable than Dogecoin for some people.
Analysts believe new meme coins have a long way to go if they gain rapid adoption, as with SHIB. However, the drop can also be significant if the integration does not occur in the coming months.
Shiba Inu Fundamental Analysis
Many investors argue that SHIB lacks any real utility or underlying value to justify its use. Instead, it has grown due to the fear of missing out, speculation, and Elon Musk's erratic tweets that have contributed to its rapid growth.
Even so, the digital token has lined up several interesting projects, such as game development, and a level 2 blockchain project called Shibarium is currently being developed. Additionally, Shibarium will host other ambitious projects like the Oshiverse metaverse.
The Newegg tech e-commerce site and AMC Entertainment have also accepted SHIB payments. Several retailers, including Lowe's, Gamestop, and Whole Foods, are now accepting Shib as a payment token. Additionally, it has partnered with Bitpay to integrate crypto payments.
Meme coin value might be boosted by launching the above projects. It's worthwhile to remember, however, that previous bull runs depended heavily on the buzz within the Shiba Inu community. The meme coin will get further support if Elon Musk posts another tweet or another narrative spreads.
Shiba Inu Technical Analysis
There is over $5.4 billion in market capitalization for Shiba Inu. When the coin was first introduced, it traded at around $0.002, a significant price increase.
After breaking out of the descending triangle pattern, Shiba Inu began to move higher. Substantial volume accompanied the breakout, suggesting that the bulls were in control.
Since then, SHIB has steadily gained strength and has moved close to testing its 50-day moving average. It may hold against further losses in the short term if the 200-day MA remains strong before trying again when volatility spikes up again, and more investors become interested.
Long-term, the 200-day MA may completely reverse the bearish trend. There is the possibility of a strong uptrend being ignited here that will test levels once again and prompt another bull run if it lasts for more than a few days or weeks. The medium-to-long-term outlook for Shiba Inu is bullish.
Shiba Inu Latest News
Listed below are some headlines in Shiba Inu's recent timeline that have been noteworthy and relevant.
| | |
| --- | --- |
| April 12nd, 2022 | The SHIB app is listed on Robinhood, a popular online trading platform. |
| April 19th, 2022 | According to Whale Stats, an ETH Whale bought 193 billion SHIB for around $4.80m. Beginning on April 13th, a series of large transactions valued at $35 million were completed. |
| April 23rd, 2022 | In collaboration with Ryoshi's Vision token creators, developers have launched the SHIB burn portal, an Ethereum-based ERC-20 token designed to support the Shiba ecosystem. When users burn their SHIB tokens to reduce the circulating supply, the portal rewards them with RYOSHI tokens. |
| April 23rd, 2022 | The SHIB Metaverse opened its public sale of land. Prices start at 0.2 ETH. SHIB tokens will soon be accepted as payment. |
| June 04th, 2022 | Brazilian football club So Paulo FC began accepting SHIB payments. |
| August 15th, 2022 | SHIB prices skyrocketed by more than 30% in 24 hours. |
| September 04th, 2022 | A mysterious investor purchased 1,713 trillion SHIB, equal to $22.2 million. |
| September 24th, 2022 | The largest whales on Ethereum had transferred 4.5 trillion SHIB. |
| November 11th, 2022 | Crypto.com unveiled its token reserves, showing 20% in Shiba Inu coin to prove "reserves." |
Upcoming Events That Could Affect The Price of SHIB
There is a possibility that the Shibarium release could be one of the catalysts that can drive cryptocurrency performance in the future, and leading Shiba Inu developer Shytoshi Kusama appeared to be optimistic about what the future holds for the Shiba Inu network as a whole. According to Kusama, this Shiba Inu's layer-2 network is on track, and its progress is being made as fast as possible. By using Shiba Inu-based decentralized applications that use Shibarium, users can avoid expensive gas fees on the Ethereum network.
Kusama also has advanced about a new Shiba Inu ecosystem token that will be released shortly called TREAT, which will be used as an incentive token for the metaverse and games that are part of the Shiba Inu ecosystem. In addition, it was also revealed that Kusama is also planning to release a stablecoin referred to as SHI.
Will Shiba Inu Go Up in 2023?
Shiba Inu's price has performed exceptionally well over the past few years. It has been one of the best-performing assets in the cryptocurrency industry over the past few years since its beginning. Despite that, there is still a lingering question about how sustainable the price of SHIB will be in the future, given that the price is largely based on whatever hype there is in the community.
Thus, will Shiba Inu go up? Let's take a look at what the analysts think:
By the end of 2022, it is expected that the Shiba Inu crypto price will rise 15% to reach $0.000012, according to Coin Price Forecast. SHIB may still reach this price point due to retail demand, even though the market sentiment towards cryptos is muted due to the adverse macroeconomic environment.
Meanwhile, Coin Gape Shiba Inu price 2022 forecasts it will reach a maximum price of $0.00008368, an increase of more than 700% over its current one. Wallet Investors predict SHIB will reach $0.0000163 by the end of the year, up 50% from its current price. A 200% increase is predicted by Gov Capital by the end of the year, bringing it to $0.000030.
Will Shiba Inu ever go over $1?
In the case of a search for "Shiba Inu to hit $1" on your preferred search engine, you will almost certainly come across headlines and discussions that confirm the possibility that this crypto will reach that price at some point in the future.
Shiba Inu's price could boost from yet another huge hype cycle on social media, similar to many meme-inspired cryptocurrencies. Of course, many cryptocurrencies have gained prominence in the past few years. This includes Dogecoin. Nevertheless, predicting a cryptocurrency's price based on how much buzz it gets online is impossible.
If Shiba Inu had a price of $1 per token, the market value of the token would be $589.7 billion. It is a staggering sum, comparable to 453 times Bitcoin's highest value, which reached over $1.3 trillion at its peak. Furthermore, it is nearly 360 times greater than the total market capitalization of all cryptocurrencies mixed, which in 2021 was $1.64 trillion, 6.6 times the total global GDP.
Considering all of these factors, the current condition of the Shiba Inu makes that scenario very difficult. However, crypto markets are unpredictable, and their blow-off tops have surprised many.
Why Might Some Investors Consider Investing in SHIB Right Now?
Celebrities can significantly affect cryptocurrencies, and social media sentiment is at the heart of the whole crypto movement. Thus it should be assessed by investors considering Shiba Inu or any meme token.
Elon Musk's crypto-tweeting celebrities gave Shiba Inu a major boost in November 2022. Shiba Inu quickly saw investor interest surge after posting photos of his 'Floki Frankpuppy' dog. The surge in SHIB token prices has continued since, pushing it to new all-time highs before a recent market correction.
Currently, Mr. Musk does not own SHIB. However, for speculators, his tweets have been enough to persuade them to take a chance on this token.  These free advertisements and sentiment pumps, however, are what drive crypto investment momentum. The connection can make sense if the headlines keep rolling in. Consequently, if SHIB, or any meme token for that matter, regains its speculative momentum, all bets are off on how high it could rise.
Aside from this, there is a remarkably upbeat outlook surrounding digital assets due to their growing use cases and innovative strategies for integrating new investors into the system. During the coming years, Shiba Inu, one of the best meme coins, may experience significant price increases if the best meme coins continue to adopt rapidly.
Why Might Some Investors Avoid SHIB Right Now?
Reputation
Much of Shiba Inu's fame was based on marketing hype rather than its use cases. A lot of work has been put into strengthening Shiba Inu's utility over the past months. However, its reputation as a meme coin could be a disadvantage to its success.
Any cryptocurrency will need help thriving in the crypto industry since it is a very competitive market. However, as Shiba Inu has a devoted following, the company must prove to its investors that it is not just a pump-and-dump scheme, as it has sometimes been called in the past, to see sustained growth.
There is still a chance that it could make a remarkable recovery, and there is always a chance that it will continue to make great gains as it improves its platform going forward. However, there is a strong skepticism among many investors, which could mean Shiba Inu may need to work hard to achieve the same level of growth as its competitors to survive.
Competition
Using the Ethereum blockchain, Shiba Inu uses the same technology that Ethereum is built on, facing the same challenges – high transaction costs and sluggish speed. Shiba Inu has found it difficult to scale as a result of this.
Developers are working on an update that may be able to change that in the future. With Shibarium, users can dramatically reduce transaction costs and increase transaction speeds as a layer-2 solution. While it's catching up to some of the bigger names in this field, it's still a far cry from them. Shiba Inu does not have the same impetus as Ethereum or Solana, which are already well-established networks and have a significant advantage over it. As a result, Shiba Inu may only be able to catch up to larger competitors after Shibarium launches.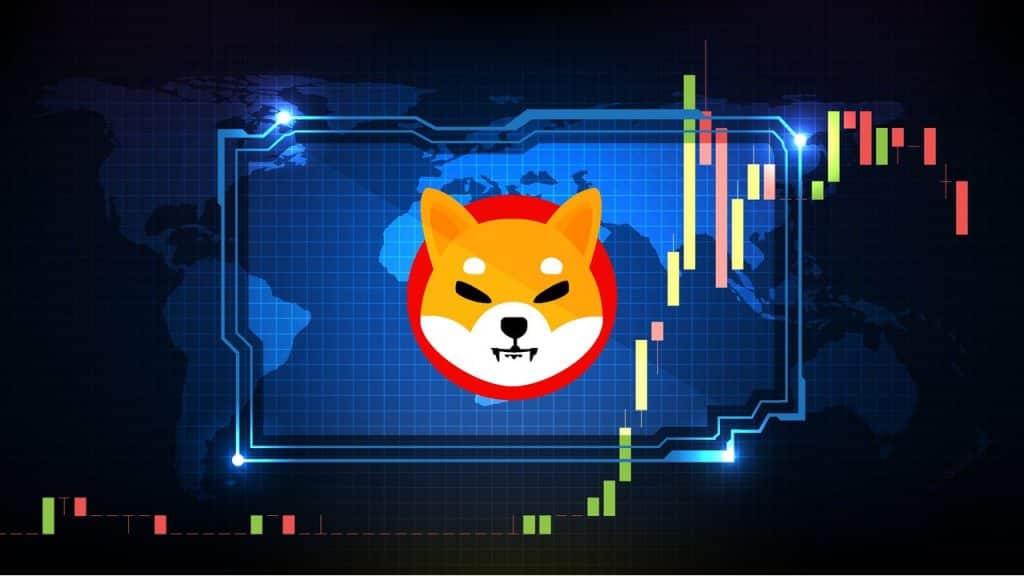 How To Invest in Shiba Inu (SHIB) US 2023
If you want to invest in Shiba Inu, there are several ways you can do so. However, it is highly recommended that you choose a crypto exchange trusted and regulated in the US, such as eToro. Throughout this section of our guide, we will take you step-by-step through opening an account on this platform to buy this very popular cryptocurrency.
Create an eToro account
When you determine to invest in Shiba Inu with eToro, the foremost step is to create a new trading account on the platform. Once you're on eToro's website, please click the Join Now button to get started.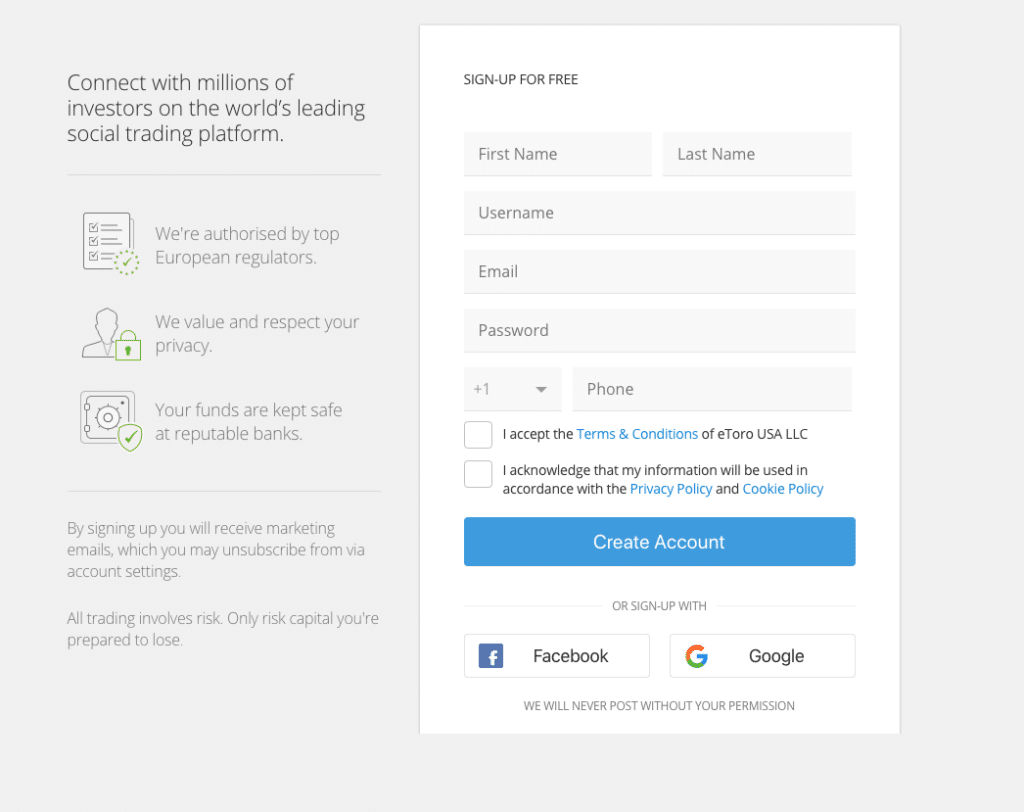 Then you will be able to choose a username and a password that you will use to log in once you have entered your email address. During the next step, you'll be asked to fill out personal information such as your birthdate, name, and contact information.
Verify ID
In order to round off the process and verify your account, eToro requires you to provide some documentation to comply with the Know Your Customer (KYC) regulation.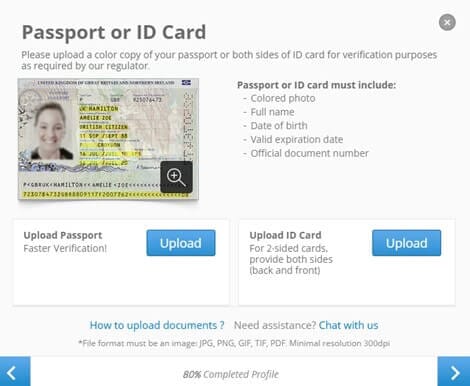 Verifying it with eToro's crypto app is a very simple process, which takes only a few minutes. You only need to upload proof of your identity – such as a passport or a government-issued document. Additionally, proof of your address is required – such as a recent utility bill or bank statement. If eToro's verification team approves your application, the process usually takes less than 24 hours to complete.
Deposit funds
When you create an account with eToro, you will need to complete a minimum deposit of $10 to begin trading. Payments can be made using a credit/debit card (Visa or Mastercard), PayPal, Neteller, or Skrill. If you deposit a minimum of $500 into your account, you can also invest by bank transfer.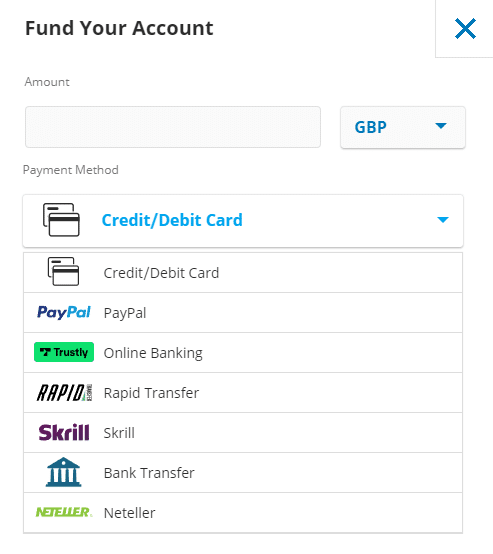 Search for SHIB
When you are on eToro's dashboard, you will see a search bar at the top of the page. Then you will need to enter Shiba Inu or SHIB so that a new order form will appear.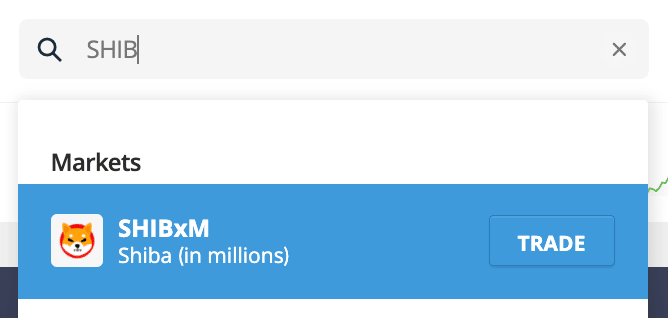 Considering Shiba Inu is available as a crypto asset, you can find it labeled as Shiba (in millions).
Place an order
Next, you will be asked to enter how many Shiba Inu you want to purchase. Finally, select Open Trade from the eToro menu when ready to buy SHIB.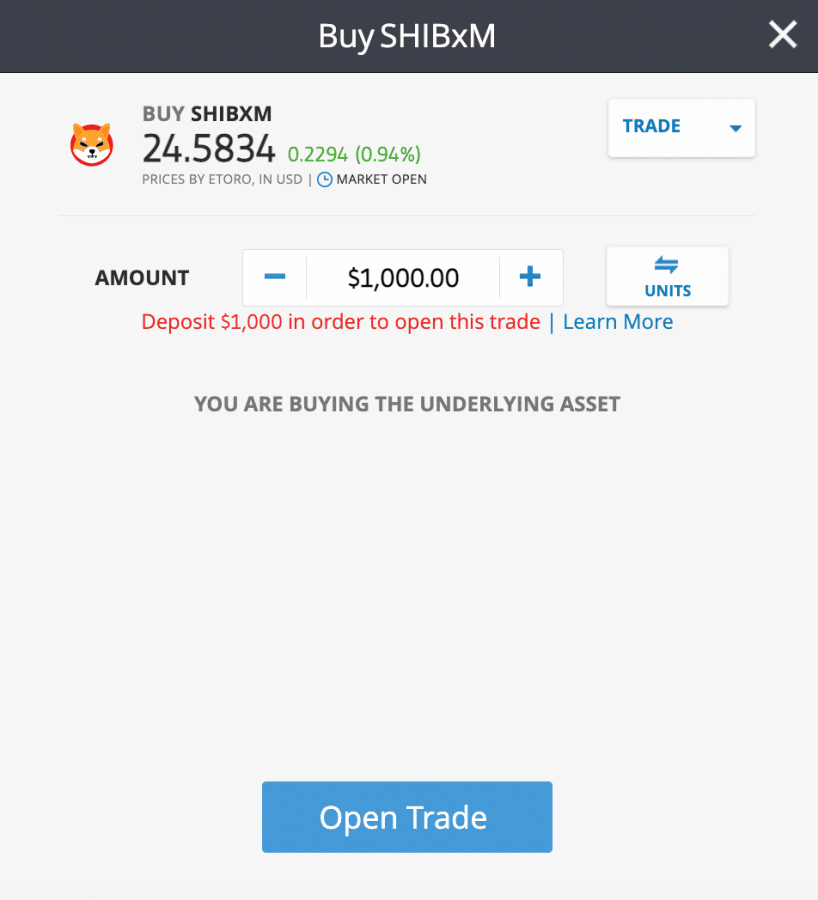 Transfer crypto to cold wallet
It is best to access your eToro wallet through your mobile phone when transferring crypto to a cold wallet if you intend to keep the tokens as a long-term investment. After opening the app, go to the "Balance" tab and select Shiba Inu.
Choose "Send" and enter the recipient's public address and the amount to transfer. Next, click the camera icon to scan the QR code of the recipient. Once you have double-checked the address, click "Send." After that, you will receive an SMS message containing a verification code on your phone. Once it has been entered, click "Verify."
When coins are stored in cold wallets, transactions take longer to process. So cold wallets may not be the most convenient option for making regular transactions, but they are still the safest choice.
Shiba Inu Price Prediction 2023 - Conclusion
As a whole, the guide provided an in-depth Shiba Inu analysis and prediction, and we've taken the time to explore the coin's features, use cases, and prospects in depth before going over a comprehensive guide on how to start investing.
SHIB price prediction indicates significant potential for the entire meme coin space and as the replacement for Dogecoin. The Shiba Inu meme coin has compelling applications and generates a great deal of hype despite the solid competition in the industry. In light of this, the token's future looks promising.
The best place to comprehend more about the Shiba Inu live price and trade this digital asset is with the eToro exchange. There are many digital assets available on this regulated FCA platform. In addition, it incorporates powerful tools to assist traders, several payment methods, and competitive fees inside a low-fee environment.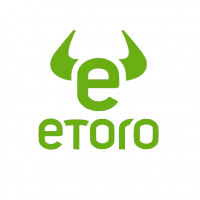 .
FAQs
How much is SHIB currently worth?
Is SHIB better than DOGE?
Will Shiba Inu coin ever reach $10?
Is SHIB a good investment right now?