Best Ethereum Wallet 2023 – Beginner's Guide
Fact Checked
Everything you read on our site is provided by expert writers who have many years of experience in the financial markets and have written for other top financial publications. Every piece of information here is fact-checked. We sometimes use affiliate links in our content, when clicking on those we might receive a commission - at no extra cost to you. By using this website you agree to our terms and conditions and privacy policy.
With ETH 2.0 on its way and the ETH currency reaching new all-time highs in 2021, this is an exciting time to invest in Ethereum. But what's the best way to store your Ether? First, you will find a list of the best Ethereum wallets available today.
We considered security, convenience, additional features, and ease of use when choosing these solutions. So, let's dive in and get the most comprehensive Ethereum wallet!
Best Ethereum Wallets – List
eToro – The Best Ethereum Wallet for 2022
Coinbase – Excellent Crypto Wallet for Beginners
Binance – Best Bitcoin App for Trading
MetaMask – An Excellent Crypto Wallet for Web3 Applications
Exodus – The World's First Multi-Cryptocurrency Desktop Wallet
Best Wallets for Ethereum Reviewed
1. eToro – The Best Ethereum Wallet for 2023
In 2022, eToro will be one of your best choices if you want to buy Ethereum. The SEC, ASIC, FCA, and CySEC regulate the crypto broker eToro. Furthermore, it doubles as a top-rated wallet and a place to buy and sell cryptocurrencies. So to keep your digital token investments safe and convenient, you can keep them in your account portfolio with eToro.
Furthermore, when you are ready to cash out your crypto investments, you can do so instantly without having to transfer tokens between wallets and cryptocurrency exchanges. Instead, check out the eToro Money Crypto Wallet, which can be accessed via a mobile app. As a result of this feature, you will be able to keep better track of your digital assets without compromising user-friendliness or security. A GFSC license is attached to the eToro Money Crypto Wallet itself.
As one of the handy features of the eToro Money service, if you forget your login credentials or lose your private keys, you can get access to your account via the provider's help desk. Additionally, you can also exchange digital currencies without leaving your wallet. More than 500 crypto pairs are supported. You can also access brokerage services via the eToro web and mobile wallet. Currently, you can purchase more than 40 crypto assets, most of them part of the Ethereum network, on a spread-only basis for just $10. For example, if you decide to buy Ethereum, you will only have to pay 2.9%. Similarly, if you decide to buy Axie Infinity, you would only pay a spread of 2.9%.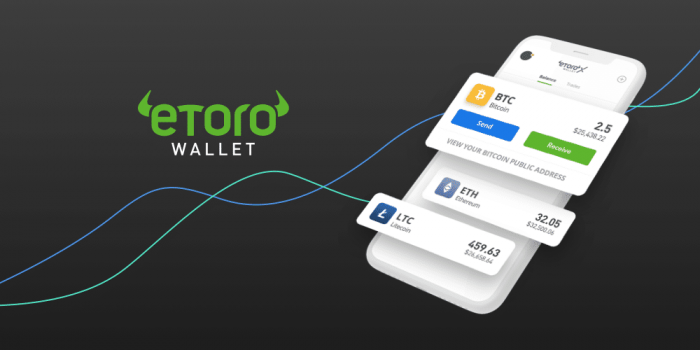 eToro is a regulated entity that supports deposits and withdrawals in fiat currency. US clients can deposit dollars for free using many supported payment methods, including debit/credit cards, e-wallets, and ACH. Copy and social trading are also available at eToro. By leaving comments and liking posts, you can network with other eToro investors, and through the copy trading tool, you can mirror the positions of an expert trader.
Therefore, using an eToro trading account, you will be able to build a diversified portfolio of cryptos, stocks, ETFs, and more. Graph and Celo are the two newest cryptocurrencies with tight spreads you can purchase from the comfort of your own home.
67% of retail investor accounts lose money when trading CFDs with this provider. You should consider whether you can afford to take the high risk of losing your money.
2. Coinbase – Excellent Crypto Wallet for Beginners
Currently, Coinbase is one of the biggest crypto exchanges in the market and has over 70 million client accounts. The platform caters to people with little or no experience buying, selling, or storing digital tokens. Many users will keep their crypto investments in the main Coinbase web wallet, packed with security features.
In the case of Coinbase, when you sign in, not only do you need to provide a password – but you must also go through two-factor authentication. In addition, you will receive a code on your mobile device on each login attempt. Furthermore, Coinbase maintains 98% of its clients' digital assets in cold storage. As a result, the vast majority of digital currencies are kept offline.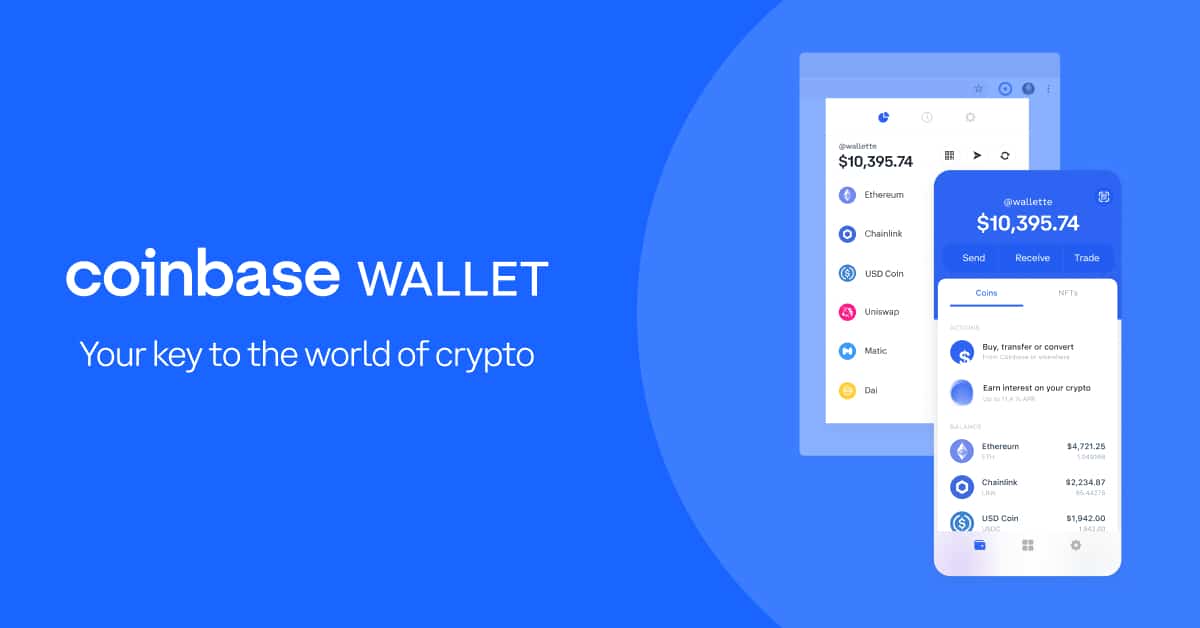 The Coinbase wallet offers other security features, including IP whitelisting. However, you'll have to go through an additional security check if you attempt to log in from a new IP address. Coinbase's platform isn't ideal for people looking to buy and sell cryptocurrency despite its user-friendliness and security. The reason is that it charges 1.49% in standard commissions. The fee increases to 3.99% if you use a debit/credit card.
Your money is at risk.
3. Binance – Best Bitcoin App for Trading
Because of its multi-billion-dollar cryptocurrency asset, BNB, and its role as the best altcoin exchange based on trading volume, Binance is a major player in the cryptocurrency and blockchain technology industry. In addition, Binance even hosts thousands of decentralized tokens on its network chain. As a result, Binance is one of the best Bitcoin wallets for those looking for both storage and trading services.
The main Binance web wallet is a popular choice for investors to store their tokens, as it offers great convenience. By connecting the web wallet to the Binance app, you can keep track of your investments on the go. These are both custodial wallets, which means Binance will safeguard your private keys for you. The Trust Wallet – which Binance also backs – can also be downloaded to your mobile phone.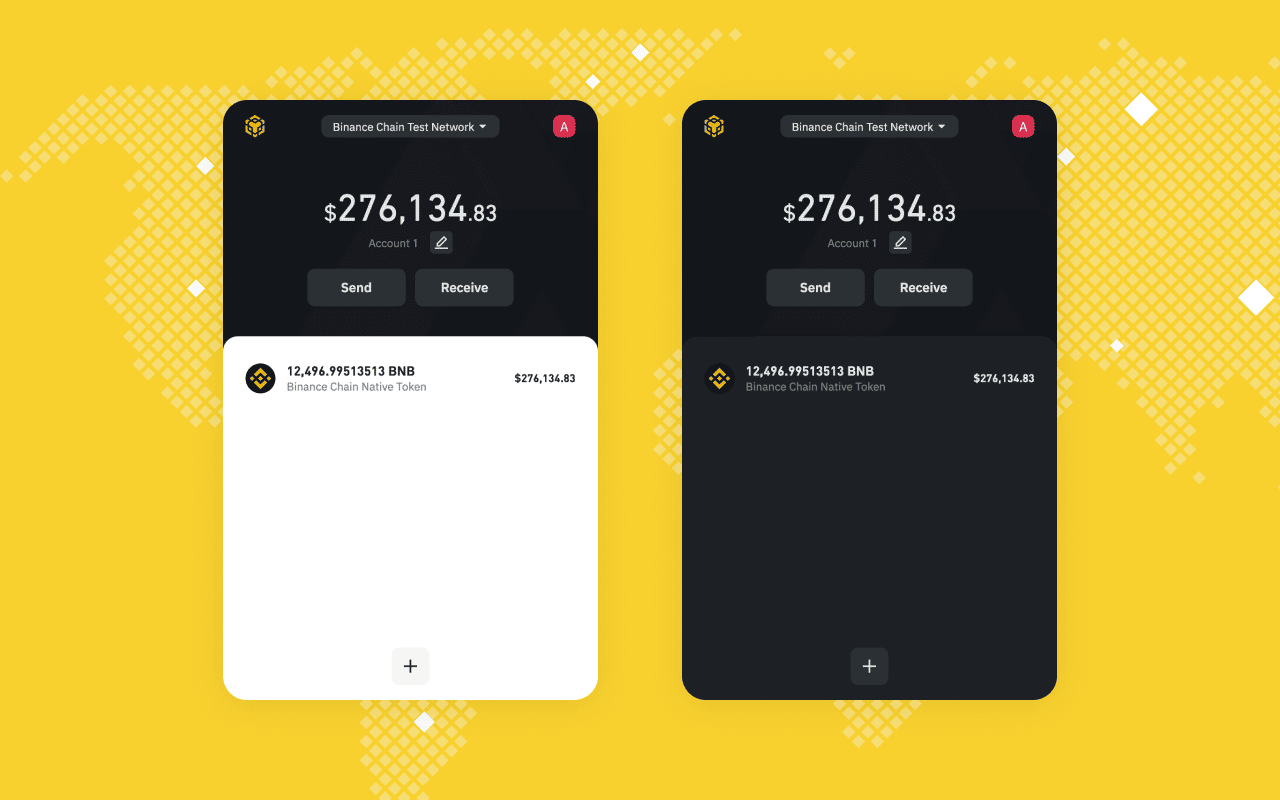 With this non-custodial wallet, you have full control over your private keys and backup passphrase. That means that if your wallet is compromised or you lose your private keys, Binance will not be able to help you. However, Trust Wallet also offers access to decentralized apps such as Pancakeswap. In addition, Binance Smart Chain gives you access to up-and-coming tokens. As a result, Binance offers low fees for popular altcoins such as AAVE, Polkadot, and Quant.
Your money is at risk.
4. MetaMask – An Excellent Crypto Wallet for Web3 Applications
The MetaMask wallet offers a 'gateway to blockchain apps.' It is widely supported by Web3 apps, especially those that develop content for decentralized finance initiatives (DeFi). In addition, the wallet is compatible with a wide assortment of crypto exchanges, NFT marketplaces, play-to-earn crypto games, and many more. MetaMask has more than 21 million users, encouraging developers working on new crypto projects to include MetaMask wallet support in their platforms.
MetaMask is a self-hosted wallet, which means your encryption keys are only accessible by you. The wallet can be installed on iOS and Android devices or in your Chrome, Firefox, Brave, or Edge web browser for easy access.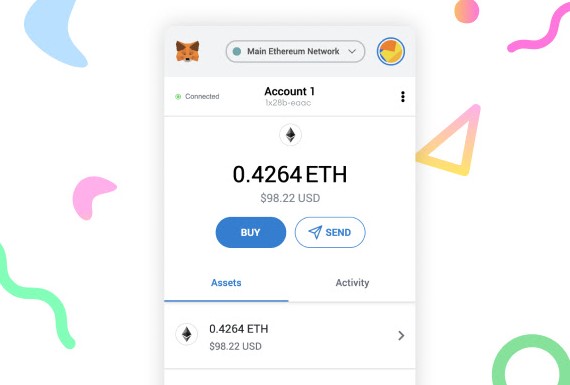 MetaMask is a wallet that can store any ERC-20 token, including NFTs, and comes with a built-in decentralized exchange that facilitates token swaps. When it comes to using the exchange, it is simple to use, but it has a few advanced features that help you minimize network fees and ensure you get the best possible price when you swap cryptocurrencies.
Your money is at risk.
5. Exodus – The World's First Multi-Cryptocurrency Desktop Wallet
Exodus is the world's first multi-cryptocurrency desktop wallet with an attractive user interface that is free to use. Your entire portfolio of coins will be displayed in a pie chart when you open the Exodus wallet.
This wallet supports seven cryptocurrencies (including Ethereum), and it is the first desktop wallet to be integrated with ShapeShift for exchanging cryptocurrencies. Using Exodus requires connecting to the Internet, but you need not worry since your private keys never leave your machine.
The features such as one-click email recovery and backup seed keys for restoring your wallet ensure the security and safety of your funds.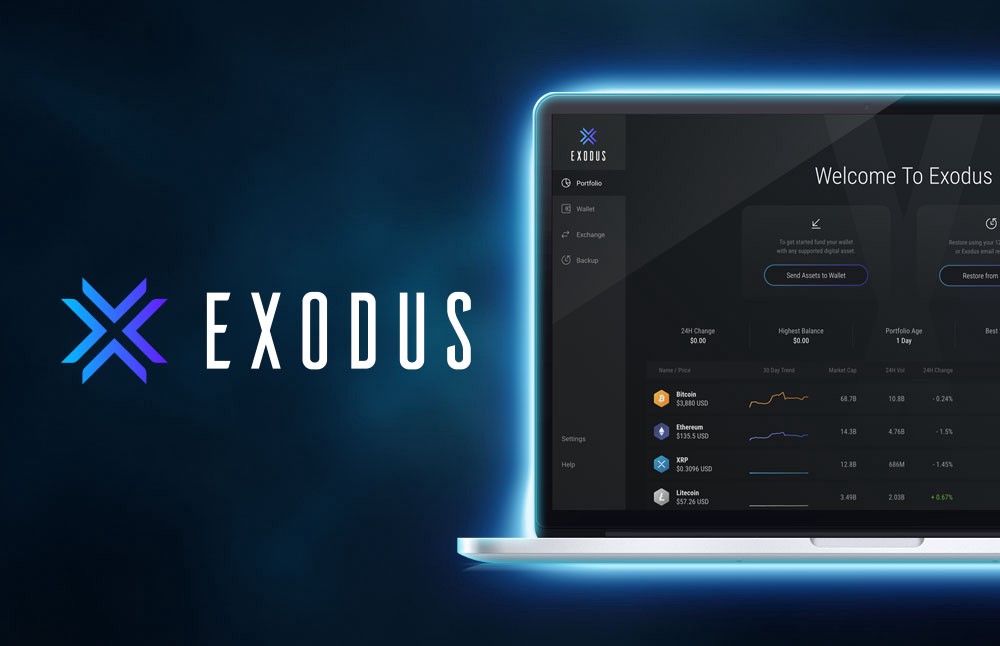 Exodus now supports over 100 cryptocurrencies. In addition, they have several exchange partners (including ShapeShift), which allows them to offer more exchangeable assets. Due to liquidity sourcing from various partners, Exodus trading has become more reliable and faster.
There is also no requirement to provide a private email address – this is an option accessible to those wishing to receive email backup links. The email address can be any email address – or none at all! This email address is only used once to send the backup link. Due to Exodus' commitment to privacy, no personally identifiable information is stored.
Smart contracts can also be used to send and receive funds in Exodus.
How to Create an Ethereum Wallet
It would help you understand how the best crypto wallets work and which storage option suits your needs.
This section will show you how to start using eToro – the best crypto wallet based on our research regarding security, convenience, features, user experience, and regulation.
Step 1: Open an Account
Registering an account is required before using the eToro Money Crypto Wallet. In addition, it is required by the SEC and other licensing bodies to collect some personal information and contact details from you.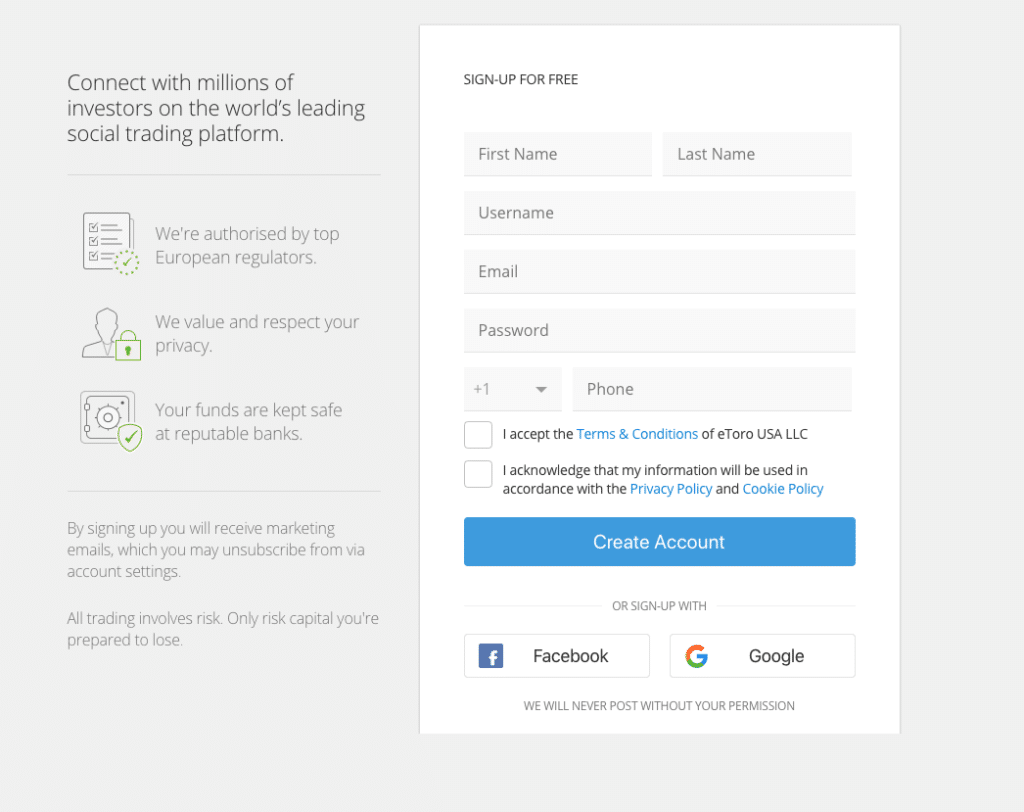 A copy your driver's license or passport is also required for eToro because of anti-money laundering regulations. A state ID card is also acceptable.
Step 2: Download the eToro Money Crypto Wallet App
eToro Money CryptoWallet is available for download when your account is verified. The application can be downloaded free from Google Play and the App Store.
To access your crypto wallet, you will need the username and password you created when you registered with eToro.
Step 3: Add Assets to Crypto Wallet
After logging into your eToro Money Crypto Wallet app, you must add digital funds. Then, to transfer tokens from another wallet, copy the wallet address via the eToro app and complete the transfer.
The app lets you buy cryptocurrency with a debit/credit card or e-wallet since your eToro account has been verified. Therefore, eToro will only charge you the spread (from 1%) and the minimum stake is only $10. With eToro, you can buy Bitcoin for as little as $10. There are no deposit fees for US clients.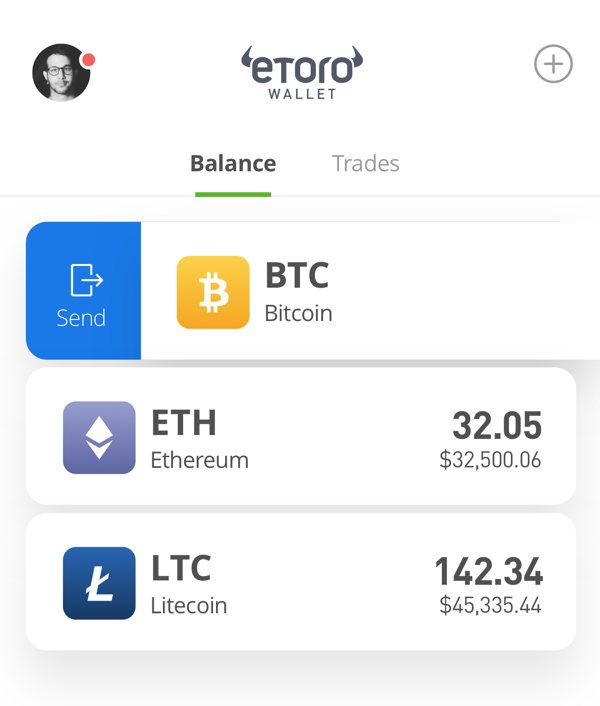 67% of retail investor accounts lose money when trading CFDs with this provider. You should consider whether you can afford to take the high risk of losing your money.
What is an Ethereum Wallet?
The Ethereum platform is an open-source blockchain platform with its cryptocurrency known as Ether (ETH). Ethereum is a blockchain network that allows users to create, monetize, and use Ether, the cryptocurrency for payments.
Vitalik Buterin and Joe Lubin announced the creation of the decentralized public ledger in July 2015. It is based on Blockchain technology, making it very difficult or almost impossible to hack, change, or cheat the system because Ethereum is based on Blockchain technology.
An Ethereum wallet is an application that allows one to manage their Ethereum account in the same way as an online banking app. As a form of payment, Ethereum is now accepted as a form of payment around the world by various merchants and is now considered the second most popular and valuable cryptocurrency after Bitcoin.
Like an email account, an Ethereum account contains a balance and can be used to send funds to other accounts. In addition, you can use the wallet to manage your Ethereum account and perform operations, such as viewing your account balance, transacting, etc.
Different types of Ethereum Wallets exist, including hardware wallets, software wallets, paper wallets, and web wallets.
Ethereum wallets store your coins; a private key lets you access them. There are two keys: a public and a private key. In this case, the public key is the address you receive when you transfer money between accounts/wallets. In contrast, the private key proves your identity to the network, stating that you are the coins' owner.
To access the Ether coins, you need access to the private key wallets. On the Ethereum blockchain, every private key is associated with a certain number of ETH coins. Therefore, in order to access your coins, you only need to hold that password-protected key.
Secure wallets for Ethereum are designed to provide users with a secure method of storing their Ethereum keys, which can be decrypted with a password of their choice. That is because there is no 'forget password' feature on these platforms.
Keeping your password safe is important. Don't forget it or write it down somewhere. Alternatively, you can take a backup of the private keys and store them on a piece of paper,  USB drive, another server, or another digital ledger.
Types of Ethereum Wallets
It is possible to store private keys in several ways, ranging from very secure to easy. First, choose a wallet type that works for you based on how important your private keys are. Wallet types include:
A software wallet stores private keys in data files, which the user can easily access.
Private keys are stored in hardware wallets on a physical chip inside a device, such as a Ledger Nano S.
Paper wallets have keys printed on them.
Software Ethereum Wallets
Private keys are stored in a software wallet that the user can access and use easily. After setting up your wallet, you can access your keys by providing a username and password or using an encrypted file that only you possess. In addition, there are two main categories of software wallets: hot wallets and cold wallets.
Ethereum Hot Wallet
The hot wallet stores the keys online to access the keys and your Ethereum assets wherever you are. In order to access your keys, you need access credentials and an Internet connection. Hot wallets are convenient, but that convenience comes at a cost. Your Ethereum assets can be stolen if someone steals your access credentials.
Additionally, you have to trust the wallet organization storing your keys. Your Ethereum wallet organization might be hacked or fail, and you could lose everything you have. Based on the investigation, your information or Ethereum assets might be revealed. In exchange for convenience, you give up control.
Ethereum Cold Wallet
A cold wallet stores your keys offline. When you want to access Ethereum assets, you need to provide your keys. When you want to buy crypto-assets or interact with smart contracts, you can store keys offline in multiple ways, but this requires some extra steps.
Even though cold wallets are a little less convenient than hot wallets, they can be more secure than hot wallets. Unlike most other Ethereum wallets, you have full control over your keys, so you can take whatever precautions you deem necessary to protect them. Cold wallets are a good alternative to online wallets because they minimize the risk that an attacker could hack into your online wallet and harvest many of your private keys.
Hot Wallet vs Cold Wallet For Ethereum
Hot wallets may be the best choice for you if you are looking for convenience and security. Furthermore, if you do not plan to store anything of great value with a particular Ethereum account, a hot wallet is the easiest and may make the most sense.
Alternatively, if you are not a fan of online vendors and are comfortable taking responsibility for keeping your keys secure, a cold wallet will give you more control. It is your responsibility to protect assets of substantial value if you plan on storing them. Although you will have to give up some convenience, losing all your cryptocurrency is inconvenient.
Types Of Wallet Client Software For Ethereum
If you decide to store your keys in a hot or cold wallet, the next question is which wallet client software you should use. If you choose an Ethereum software wallet to store your keys, you will need to run that software somewhere. There are several options:
Web wallets: This is a software wallet that you can access via a web browser.
Desktop wallets: Operate on a desktop or laptop computer. Computers running Windows, macOS, or Linux are most commonly used to run desktop wallets.
Mobile wallets: Ethereum wallets that run on mobile devices. The most common wallet software runs on iOS and Android for smartphones and tablets.
Hardware Ethereum Wallets
One of the most secure Ethereum wallet options is a hardware wallet. Hardware wallets store private keys on a physical chip. This device can be connected to various computers and mobile devices, thus providing multiple ways to access the keys. Many hardware wallets also offer physical buttons for managing access to the keys.
One of the advantages of a physical wallet is increased security. You only connect your device to a computer when you want to access your blockchain assets. Your keys are safe within the physical device when the device is not connected to the Internet. To get access to your keys, an attacker would have to physically steal your wallet device in addition to knowing your access credentials.
A physical wallet has the disadvantages of convenience and redundancy. Each time you want to access your blockchain assets, you must connect your physical wallet to a computer or device. This process can become tedious if you access assets frequently.
You may not be able to regain access to your blockchain assets if you lose your physical device. Because of this, many physical wallet users make an extra copy of their keys and keep them in a secure location.
Paper Ethereum Wallets
The last type of Ethereum wallet is the most secure. The name suggests that a paper wallet consists only of paper. After generating them, one way to store Ethereum keys is by printing them on paper. When you generate keys, you usually have the option of printing them out. If you choose this option, you will receive the private and public keys and the QR code by mail.
For example, if you want to buy or sell Ether, you can enter your private key or scan the QR code. To access Ethereum, your software must be able to scan QR codes.
No matter which Ethereum wallet you choose, take precautions to protect your assets.
Best Ethereum Wallet for NFTs
The popularity of Ethereum and its large developer base make it the largest blockchain for NFTs. Therefore, it's no surprise that most wallets support Ethereum-based tokens (ERC-721 standard). With all the options available, the key question is 'what is the best Ethereum wallet for NFTs?'.
MetaMask is the most popular crypto wallet for interacting with the Ethereum network. In addition, there is a mobile app and a browser extension that lets you access Web 3.0 marketplaces with just a few clicks.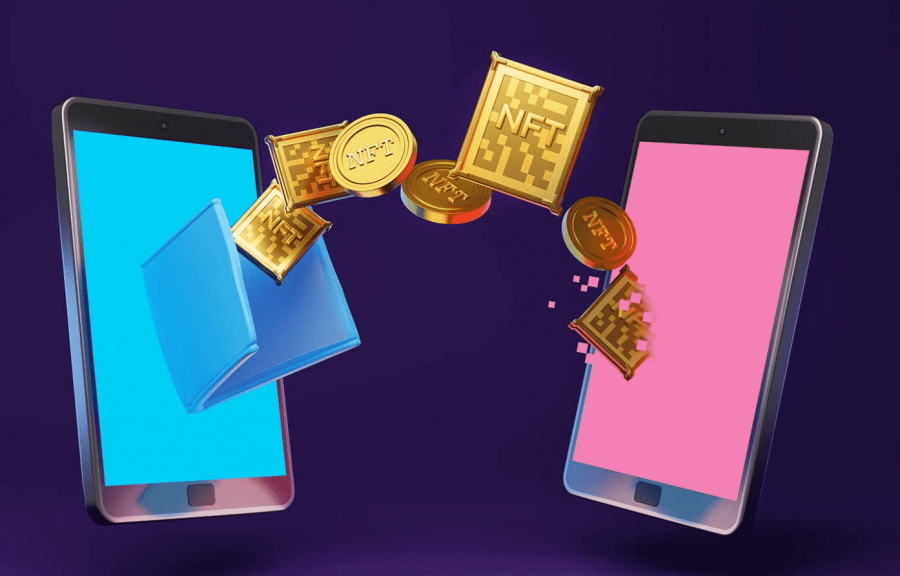 The MetaMask Ethereum NFT wallet is considered the best by many crypto enthusiasts. MetaMask wallet is often mentioned in Ethereum wallet reviews, and for a good reason. Firstly, it is easier to use than almost any other Ethereum wallet. Anyone with a basic understanding of cryptocurrency can set up MetaMask to store ETH, ERC-20, and ERC-721 tokens made on the Ethereum network and coins from other networks.
Known for its open-source code and committed team, MetaMask is the most popular Ethereum NFT wallet.
Best Ethereum Wallet – Conclusion
In summary, every wallet we mentioned has its pros and cons. In addition to hardware wallets, there are also software applications or hot wallets. Despite being relatively new to the crypto world, Ethereum has gained immense popularity in recent years. Your choice of Ethereum wallet depends on your needs and preferences. Our detailed analysis of the top Ethereum wallets of 2022 should help you make the right choice.
Software wallets are usually easy to use and feature intuitive interfaces. Therefore, this means that you will be able to buy, store, sell, exchange, manage, and even store multiple cryptocurrencies in the same wallet. In contrast, hardware wallets can be expensive and, unlike software wallets, only let their users deal with a few cryptocurrencies at one time. Nevertheless, the users are offered a higher level of privacy and security thanks to these services. Alternatively, you can choose a hardware wallet and integrate it with software or a hot wallet for added security and safety. By doing this, you'll gain the benefits of both worlds.
According to our research findings, eToro provides the best overall crypto wallet in 2022. In addition to being safe, regulated, and used by over 20 million users, the wallet allows you to trade crypto with US dollars for industry-leading prices.
eToro – Overall Best Ethereum Wallet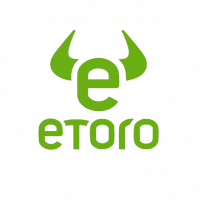 67% of retail investor accounts lose money when trading CFDs with this provider. You should consider whether you can afford to take the high risk of losing your money.
FAQs
What is the safest wallet for Ethereum?
Which wallet is best for Bitcoin and Ethereum?
Is there an official Ethereum wallet?
Does eToro wallet support Ethereum?
Is it safe to keep Ethereum on eToro?