How To Buy Metaverse Land in 2023– Beginner's Guide
Fact Checked
Everything you read on our site is provided by expert writers who have many years of experience in the financial markets and have written for other top financial publications. Every piece of information here is fact-checked. We sometimes use affiliate links in our content, when clicking on those we might receive a commission - at no extra cost to you. By using this website you agree to our terms and conditions and privacy policy.
In recent years, virtual worlds have become increasingly popular for entertainment and business purposes. As a result, people are increasingly interested in purchasing land within the Metaverse as its popularity grows. However, Metaverse land purchases can be tricky, as the process isn't always straightforward. As we examine how to buy land in the Metaverse, we'll cover the different types of land available, where to buy land, and what steps you'll need to take.
How To Buy Land In Metaverse- Step by Step
By investing their tokens in parcels of land, investors can climb a virtual ladder of property ownership with MANA tokens.
Step 1: Choose a Metaverse Platform
The concept of virtual worlds is not new. In the beginning, Second Life was a rudimentary metaverse project. A vast land was envisioned where virtual residents could interact and play games. However, some fundamental challenges were associated with hosting the project on distributed servers.
Technological advancements are causing the Metaverse to boom right now. Cloud computing, 5G, artificial intelligence, virtual, augmented, and mixed reality are among them. In addition, the immutable ledgers that blockchains provide allow NFT land ownership to be tracked.
Several factors should be considered before purchasing metaverse land. First, there are better locations than others regarding real estate.
Land value is also determined by its size. The price of estate parcels is higher because they are bundled together in estates.
Ideally, virtual land should be located near a road. However, due to traffic and accessibility, this also attracts a great deal of value.
There is a great deal of traffic in and around commercial hubs. This prime property is likely to fetch good money for speculators. You're likely to attract a lot of attention here if you're an artist interested in starting a business.
A space near a celebrity or company also attracts attention. If your neighbor stays put, this may hold considerable value.
Invest only in legitimate projects, especially in new metaverse projects. It has been reported that project developers have set up investors for rug pulls. Make sure you do your research before investing.
Therefore, Decentraland is an excellent choice. Decentraland is an established virtual reality world through which you can purchase plots of land that can be used in the metaverse. Owners of land can build and monetize on their plots to generate passive income.
Decentraland is one of the most widely adopted metaverse worlds. Brands such as Adidas and Samsung have purchased their own space within the world and more brands are expected to follow as the metaverse grows.
Step 2: Buy cryptos
Most metaverse platforms have native cryptocurrencies that can be used to purchase NFT land in the metaverse. For example, the native token of Decentraland is MANA.
You can buy MANA and other metaverse cryptos from eToro- our recommended broker.
Once you have purchased cryptos, send them to a crypto wallet that can be connected to the metaverse world that you wish to buy land in.
Cryptoasset investing is highly volatile and unregulated in some EU countries. No consumer protection. Tax on profits may apply.
Step 3: Sign up for a Metaverse Platform
Research and analysis are always advisable before making an investment decision. It is important to consider a company's long-term prospects, past performance, and future potential. For a game to succeed in the future, you should also examine its design.
Decentraland has an official website where you can find all of the information that you need to know about the game It is also a good idea to look at the performance of the platform's native crypto as well as investor sentiment and price predictions.
When you feel confident about a metaverse platform, go ahead and sign up. The best metaverse worlds will allow you to play online and some also have downloadable apps that you may need to install.
Step 4: Purchase Land with Crypto
You can now purchase land from the metaverse. The exact process will vary depending on which metaverse platform you have chosen to use.
If you are using Decentraland, you can purchase land plots through the marketplace with MANA tokens.
Cryptoasset investing is highly volatile and unregulated in some EU countries. No consumer protection. Tax on profits may apply.
What Is the Best Place to Buy Land in The Metaverse?
The best place to buy land in the Metaverse is Decentraland which was the first virtual land ownership platform to be created. Decentraland has managed to evolve into one of the biggest metaverse spaces with brands such as Adidas, Samsung and Prager Metis all owning a space in the virtual world. The process of buying land in the Decentraland metaverse is simple which adds to the appeal of the popular NFT platform.
However, Decentraland is not the only metaverse platform through whcih you can buy land. Other options include The Sandbox, Real Estate Investment Club, Cryptoverse and Axie Infinity. It is also possible to buy plots of land from NFT marketplaces such as OpenSea.
To buy land in the metaverse, you will need to connect your crypto wallet to a supported platform and swap tokens for land NFTs. Th value of land can fluctuate depending on market demand and all land NFTs are secured by blockchain technology.
Cryptoassets are highly volatile unregulated investment products.
How To Invest in MANA to Buy Land In The Metaverse
As mentioned above, most metaverse platform will have a native crypto that can be used to purchase land plots.
The native crypto of the decentraland platform is MANA. You can buy MANA directly from eToro. Here is a step by step guide for those who are not familiar with the process.
Step 1: Create an eToro account
The first step to buying land in the Metaverse with MANA is to create an eToro account.
The sign up process can be completed in less than 20 minutes. Navigate to the official eToro website and click 'sign up'. Then, fill in your personal details including your email address, phone number, residential address and date of birth.
Step 2: Complete ID verification
After filling in your personal details, you will be asked to confirm your ID using two forms of ID. It is a good idea to have these with you at the time of creating your account to speed up the process.
Take clear pictures of each form of ID and then upload these to the eToro platform. It will take a few minutes for eToro to confirm your ID.
Step 3: Deposit funds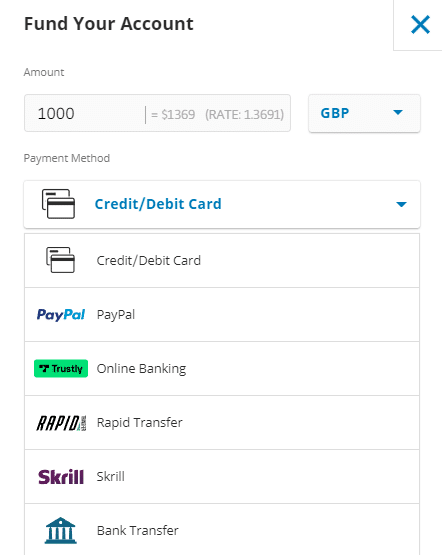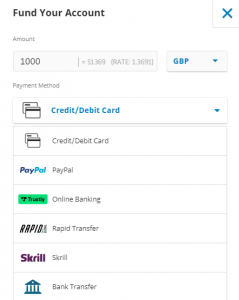 The next step is to deposit the funds that you would like to use to buy MANA. The minimum deposit on eToro is $20 and unverified accounts are limited to a $2,650 maximum deposit.
eToro accepts a variety of payment methods including credit and debit cards, PayPal, bank transfer, Skrill Neteller and wire transfer. If you choose to deposit funds with your bank account, you may need to confirm the transaction with your mobile banking app.
Step 4: Buy MANA tokens
Once you have deposited funds into your eToro account, you can purchase MANA tokens through the eToro crypto trading dashboard.
Search for MANA in the discover tab and then input the amount that you would like to buy. Execute the order and then wait for the tokens to appear in your eToro portfolio.
Step 5: Move tokens to a crypto wallet
To buy land in the metaverse, you will need to transfer your MANA ino a crypto wallet that is compatible with the Decentraland platform.
MetaMask is one example that can be used on desktop devices.
Download MetaMask as an extension on your PC and create an wallet account. IMPORTANT: Take note of your wallet password and seed phrase (private keys). You will need these to access your wallet in the future.
Then, transfer your MANA tokens from your eToro trading account to the eToro Money wallet (you will need to download a separate app to access this). From the eToro Money wallet, you will be able to send your tokens to MetaMask and any other crypto wallet of your choice.
Cryptoasset investing is highly volatile and unregulated in some EU countries. No consumer protection. Tax on profits may apply.
Where To Buy Land in The Metaverse- Other Places To Consider
Apart from RobotEra, there are other fascinating options for metaverse land that you should consider before making a final choice.
Decentraland
Based on the Ethereum blockchain, Decentraland is a decentralized virtual reality platform. As a result, content and applications can be created, experienced, and monetized.
Decentraland allows users to buy and own virtual land parcels called LAND. From simple 3D models to interactive games and experiences, these parcels of LAND can be used for anything.
As part of the platform, users can also buy, sell, and trade virtual items and interact with other users.
There is a growing community in Decentraland, including art galleries, music venues, and games. Developers can also build their applications and experiences on the platform because it is open-source.
Overall, Decentraland provides an exciting and unique way to experience the Metaverse. In addition to its decentralized design, its built-in economy allows creators to monetize their content through new business opportunities.
Cryptoasset investing is highly volatile and unregulated in some EU countries. No consumer protection. Tax on profits may apply.
The Sandbox
Sandbox is another Metaverse platform that offers virtual real estate. Avatars are playable, and infrastructure can be built on the players' land in the game. In addition, Sandbox Metaverse provides players with exclusive content and the possibility to monetize their properties.
To buy and sell land and assets in the Sandbox Metaverse, players must use $SAND, the platform's native token. Additionally, the platform offers a liquidity mining pool. Invest in SAND to earn more rewards and build, own, and monetize your virtual experiences. eToro provides a step-by-step guide for buying Sandbox, so investors don't have to wonder where to buy it.
With Game Maker, players can use assets they own to place and use within a piece of LAND. Additionally, players can decorate their land with assets. A visual scripting node can also assign asset behaviours to implement gameplay mechanics. In this way, players turn land decoration into a game.
Cryptoasset investing is highly volatile and unregulated in some EU countries. No consumer protection. Tax on profits may apply.
Axie Infinity

In Axie Infinity, players can own and breed unique "Axies" creatures in a blockchain-based virtual world. Axies can be bred, battled, and farmed by players, earning rewards and money.
Players can earn cryptocurrency by using their Axies in the game. In addition, SLP tokens can be converted to other cryptocurrencies like Ethereum by participating in various activities such as farming, battling, and breeding.
Additionally, players can explore, mine, and trade resources and tokens with other players and engage in PVP battles. Players can also engage in social activities, trade, and support one another in the game's vibrant and growing community.
The game has a good sense of humor, the art style and creatures are adorable, the community is welcoming, and the team is actively developing new features. Furthermore, with the Axie token (AXS) listed on multiple exchanges, the game has attracted attention from Crypto investors.
In summary, Axie Infinity offers a fun and unique way to experience blockchain gaming. Gamers and crypto enthusiasts will find its engaging gameplay and cryptocurrency-earning potential attractive. However, to make the game even more exciting, there is still room for improvement, expansion, and growth.
Cryptoasset investing is highly volatile and unregulated in some EU countries. No consumer protection. Tax on profits may apply.
How Much Is Metaverse Land in 2023?
Metaverse land prices should be carefully examined before investors ask where to buy Metaverse land. Because digital land is a relatively new concept, evaluating it is more challenging than evaluating real land.
Virtual land is currently valued primarily based on its hype. The campaign combines good marketing with celebrity involvement. Despite this, what can investors expect to pay for Metaverse land?
As of 2017, a parcel on Decentraland's platform was valued at $20 before Metaverse became a thing. A few months after demand and hype entered the digital real estate market, investors paid upwards of $6,000 for the same parcel. Some corporations have purchased virtual prime real estate for several million dollars.
Land prices in the Metaverse are also affected by scarcity and previous ownership. There is something for everyone in the Metaverse. Land in the Metaverse is available for investors, no matter how much money they have to invest.
How To Buy Metaverse Land Through an NFT Marketplace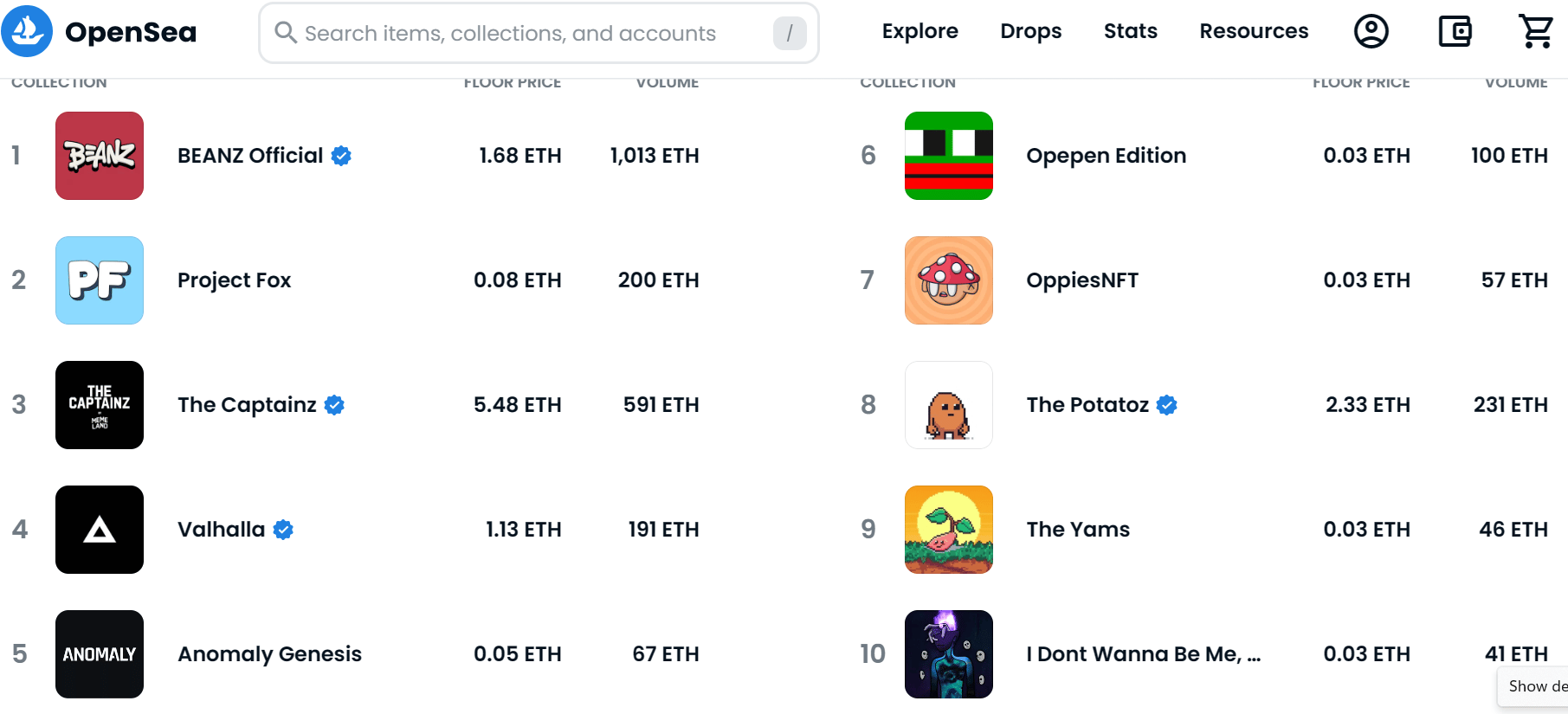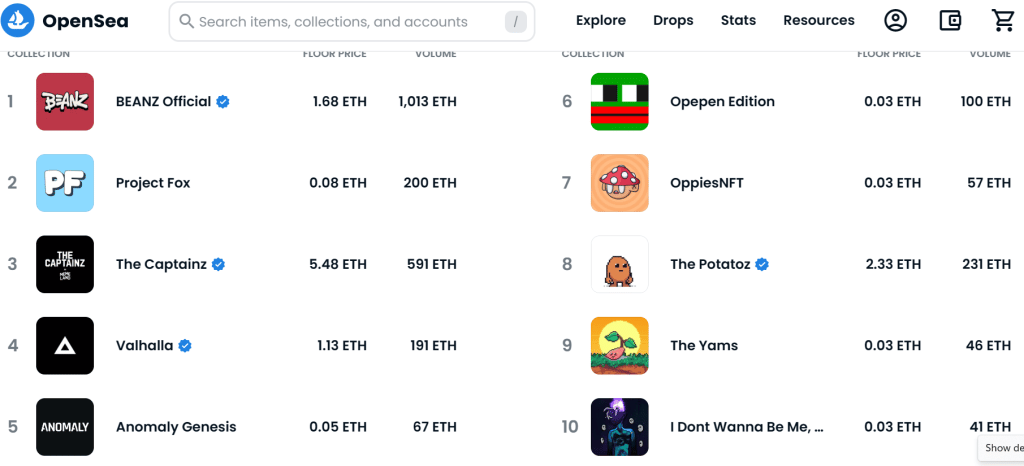 Today, several main markets exist, like Deceltraland, CryptoVoxels (now named Voxels), Worldwide Web, Treeverse, and The Sandbox. As more people realize the power of purchasing plots in the Metaverse, more platforms will likely be available to buy on.
Currently, most land is sold on the secondary market or through third-party NFT marketplaces such as Opensea, so Ethereum enables new buyers to purchase real estate more easily. For purchases on their platforms, some marketplaces use their cryptocurrency. For example, you can swap SAND and MANA for coins like The Sandbox and Decentraland.
A metaverse is no different from a city map or real estate broker website, where you compare prices, information and the exact location of the land you are considering purchasing. However, you can make informed purchases by using real estate marketplaces, which provide the same comparative information for every plot.
A metaverse plot also offers something that no real-life plot can do: Friends, family, coworkers, associates, customers, and even celebrities can log in and visit. There is no travel time, no plane rides, and no traffic. Your metaverse properties are accessible 24/7, no matter where you are.
Cryptoassets are highly volatile unregulated investment products.
Can You Buy Land In The Metaverse With Bitcoin?
Metaverse land is usually purchased with cryptocurrencies – Ethereum, SAND (the currency associated with gamified metaverse platform The Sandbox), and MANA (associated with community-based Decentraland) are popular options. So the first step is usually to obtain these.
If you would like to purchase metaverse land with BTC, you will need to swap the tokens for coins that can be used to buy land via a crypto exchange.
Due to their well-established infrastructure and other well-known tenants and landlords, such as the celebrities and companies mentioned above, these two platforms are currently the most popular for owning online land and property.
Land can be purchased directly from either of these platforms. NFTs are used to record sales and ownership of metaverse land, so you'll need a wallet to store them. Binance and Metamask are two of the most popular.
As with real-world real estate, there is also a busy third-party resellers market. The decentralized estate agents of the digital domain are platforms like opensea.io and nonfungible.com, where sellers can list their property and prices, and buyers can negotiate. The last option allows potential buyers to purchase a piece of land using Bitcoin rather than another cryptocurrency.
What Is The Best Land To Buy In The Metaverse?
In the RobotEra ecosystem, the $TARO token is used as a utility token. Within the ecosystem, it can be used for buying and selling. Tokens with limited functionality based on ERC-20 were developed on the Ethereum network.
Buying land in RobotEra is a good option for 2023 because the project is very new which means that plots are undervalued. Investing whilst prices are low is the best way to maximize profits in the long run.
The ecosystem as a whole can benefit from its utilization in many ways. First, users and authors will be compensated for their contributions through a user-driven platform. A year's allocation of $TARO is frozen for Advisors and Team Members. Following that, they will unlock sequentially over the next 20 months.
The total number of tokens in circulation will be 1.8 billion, and this token is still in its presale stage.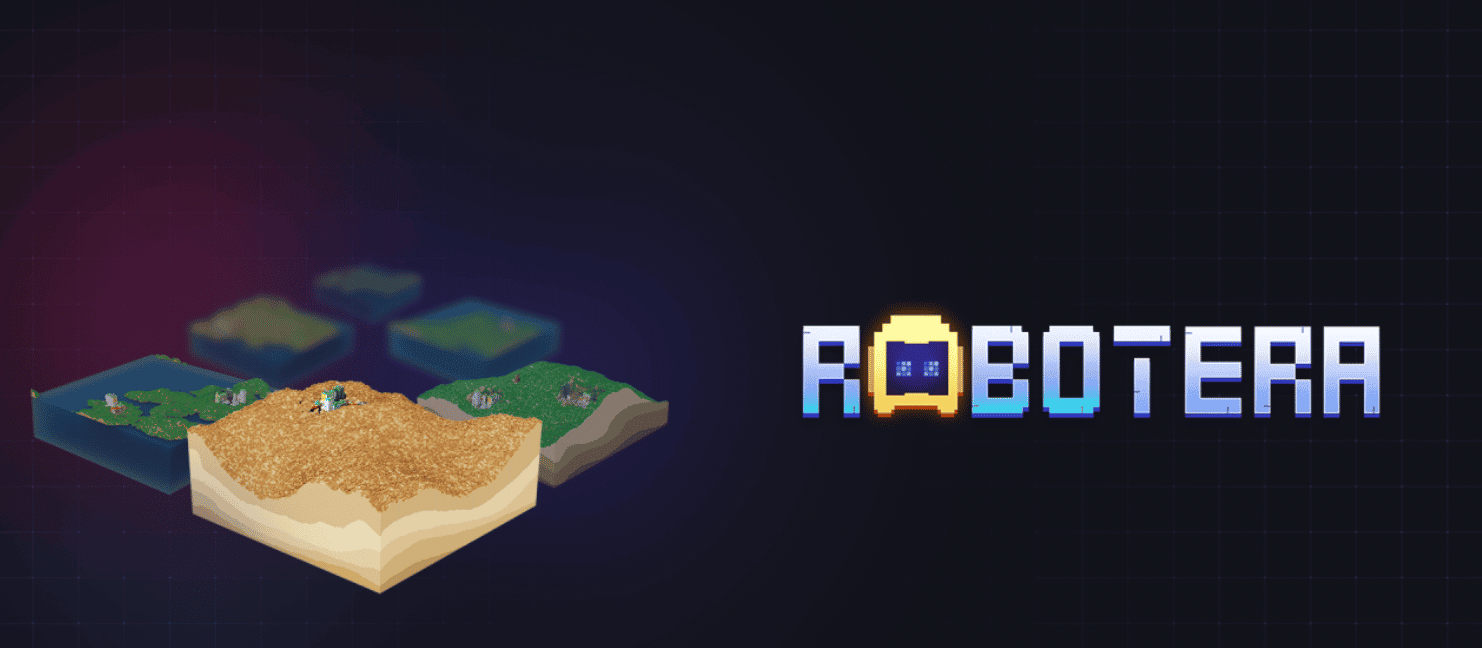 So far, TARO has raised almost $465,000. This large amount of money was secured by TARO despite the downturn in the market, indicating considerable interest in the asset. As of now, TARO tokens cost only $0.025 each.
By possessing these tokens, you will gain access to everything that will make your gaming sessions more fun and rewarding. As the project progresses, the plan will change. If $TARO finally hits the market, early investors stand to make a killing.
It is therefore expected that the price will rise when the subsequent presale phases are closed. A low price tag makes TARO an attractive investment.
Cryptoassets are highly volatile unregulated investment products.
Is Metaverse Real Estate A Good Investment in 2023?
If Metaverse real estate is a good investment, it will depend on investors' goals and the digital land they occupy. In the same way as real estate, virtual property usually takes considerable time to appreciate. Metaverse real estate is, therefore, more suitable for long-term investors.
Investors can invest in real estate on real or virtual land. Comparisons are the key to determining which one is best. As long as Metaverse functions, investors have access to digital land. However, technology can break, or interruptions can cause system errors.
Owning real land, however, means you can only access it where it is located. Virtual land can be accessed anywhere as long as owners can access their wallets. Metaverse land prices should also be compared to land used to build an actual house, which would likely increase the value of the land.
Several major companies, such as PricewaterhouseCoopers and Gucci, have purchased land in the Metaverse. Although each brand will use the land differently, they would have bought it only if they believed it held value. Metaverse land will therefore be a good investment for investors who will reap the rewards from owning it. A Metaverse NFT project is the best way to accomplish that.
Pros and Cons of Investing in Metaverse Land
Online land purchases are becoming increasingly popular as real estate prices soar across various platforms. Does investing in Sandbox plots make sense in light of the availability of various NFT-related assets and cryptocurrencies? It's important to weigh the pros and cons:
Pros:
Lucrative short-term investment opportunities are available in new investment environments such as virtual real estate.
There is a wave of global brands signalling their interest in the Metaverse, which Big Tech backs.
It's easy. All you need is a crypto wallet and access to different platforms.
Online property is subject to the same rules as physical property. However, a virtual world community can provide opportunities for creativity if you understand where it is located and how it develops.
For businesses to succeed, the right location will be crucial for shopping for digital assets.
With VR, augmented reality, and 3D modelling, virtual properties can be styled and exploited in infinite ways.
Getting in early is possible. Now is the perfect time to make an impression.
Cons:
Prices for virtual properties are highly volatile, and the current boom looks like a classic bubble. However, alternative investments may be less risky than this.
It is difficult or impossible to predict user numbers and behavior in the future.
Several factors determine the value of the virtual real estate, including the neighborhood in which it is located. Most platforms have little regulation, so the actions of others could ruin locations.
NFTs are blockchain-based technologies with a high environmental impact. Therefore, all property investors are faced with ethical questions in light of this.
Cryptoassets are highly volatile unregulated investment products.
How To Create Land in The Metaverse?
From an investment perspective, virtual real estate is one of the main segments of the Metaverse. RobotEra's ecosystem is inclusive of all budgets – and this is one of its core features. To begin with, it's important to note how quickly the metaverse real estate industry is evolving.
For example, several million-dollar metaverse plots of land were sold during the crypto bull of 2021. Celebrities were also involved in the sales, in addition to emerging asset investors. With blockchain-based NFTs, ownership of virtual property is backed by a huge marketplace.
Users can buy plots of land with TARO tokens in RobotEra. After choosing a plot of land for their project, the user can choose from various options, such as building a house, villa, casino, stadium, or swimming pool. As far as virtual real estate within RobotEra is concerned, the possibilities are endless.
Moreover, each plot of land is backed by an Ethereum NFT, so supply and demand will determine value. As a result, real estate NFTs can be traded on the open market. TARO tokens are once again used to facilitate transactions.
Cryptoassets are highly volatile unregulated investment products.
How To Sell Land In The Metaverse?
There are differences between selling land in the Metaverse and real estate in the traditional sense. In order to sell your land, you must find a buyer, list your property on a marketplace, and complete the sale.
In order to choose the right virtual world or platform for your use case, you'll need to research different virtual worlds and platforms since they have different processes for selling land, as well as different pricing and commissions. Land can be listed for sale on some platforms' built-in marketplaces, while others require using third-party marketplaces.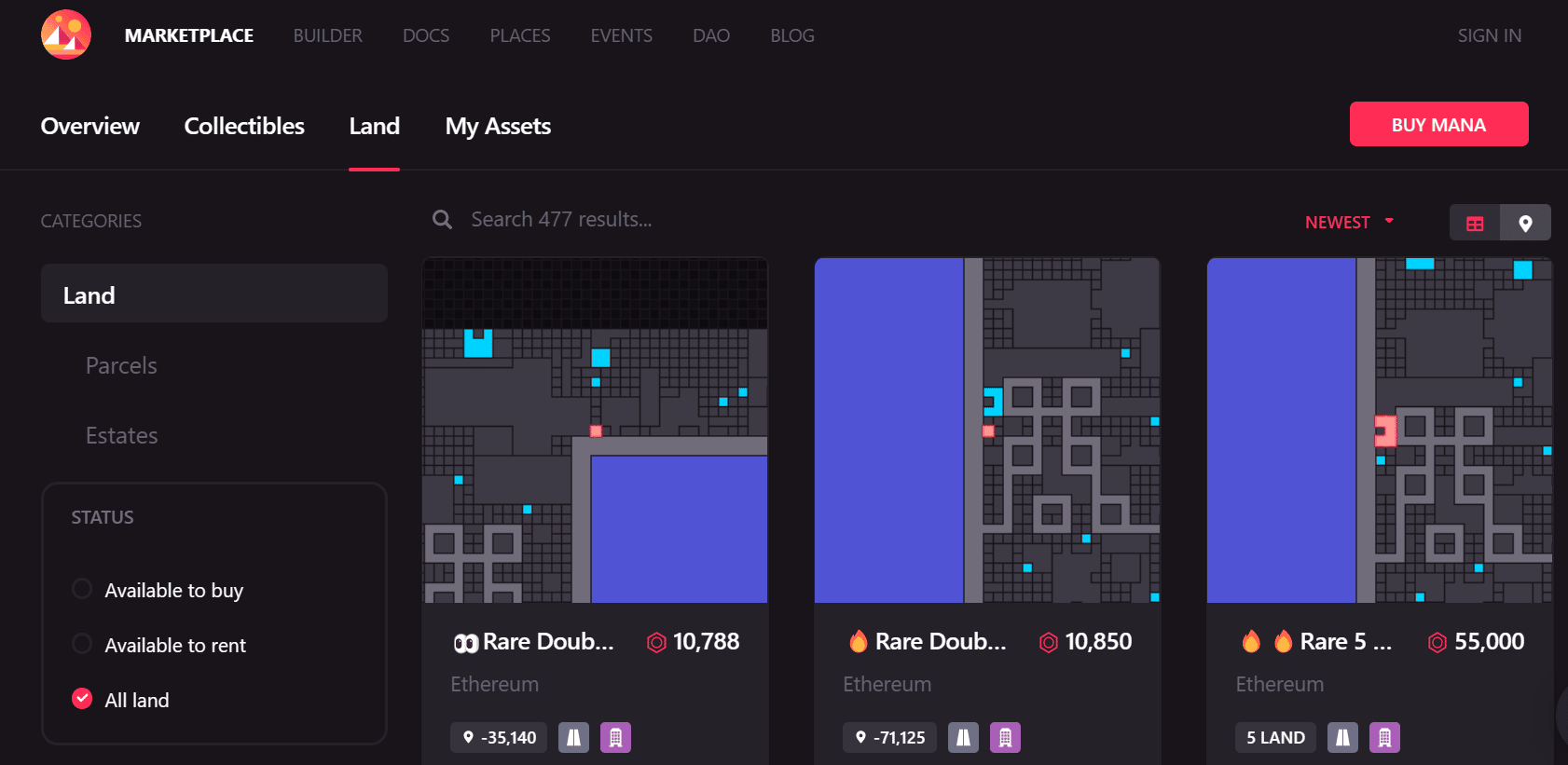 A detailed listing of the land is important once it has been listed on a marketplace. This listing should include the land's size, location, improvements and developments on the land, and any rules and regulations that apply to the land. It is also a good idea to provide potential buyers with screenshots or virtual tours of your land.
It's important to review an offer from a potential buyer carefully and ensure you understand any terms and conditions before accepting. In addition, virtual real-estate regulations and laws are still developing and vary by jurisdiction, so you may want to seek advice from an expert before selling any land.
A deal is usually completed using in-world currency or cryptocurrencies, so it's important to have an appropriate wallet, to understand the tax and legal implications, and to comply with any regulations of the virtual platform and country where the transaction takes place.
As a final step, after the land is sold and transferred to the new owner, the land ownership records need to be updated with the platform.
How To Buy Land In Metaverse- Conclusion
When buying land in the Metaverse, it is important to research different virtual worlds and platforms to determine which one aligns with your desired use case. This can include community, developer tools, and monetization opportunities. Once you have selected a platform, you can investigate the process of purchasing land, which may involve using a cryptocurrency or in-world currency.
The RobotEra project offers an entire virtual metaverse world in which NFTs can assist users in various activities and generate revenue. Land NFTs are available for purchase by characters within the RobotEra metaverse, which can then be built upon and monetized.
TARO is the native cryptocurrency which allows users to purchase and trade NFT protocols – TARO is currently in its presale stage,  priced at $0.02 per token.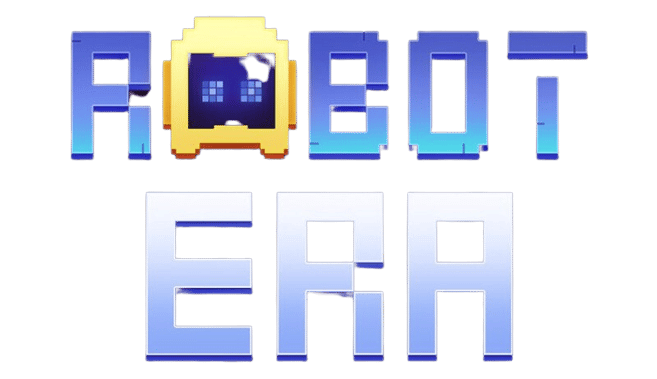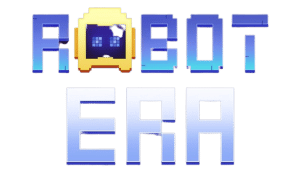 Cryptoassets are highly volatile unregulated investment products.
Frequently Asked Questions
How to invest in Metaverse land for beginners?
Can you get Metaverse land for free?
Is it worth investing in virtual real estate?
What is the best virtual land to buy right now?