The Time of the NFT
NFTs are here to stay. While it can be ridiculous to see some of the top trendiest NFTs and what they sell for, what we're really witnessing here is an important shift about the meaning of ownership.
Collectibles With Utility
NFTs are much more than a trend. They're a necessary step in an important transition of empowerment.
We've seen things like this before. Game developers have been utilizing game features with collectibles in virtual worlds for years.
Play to Earn Games
Enter play to earn games. Many games using this model are free to play, but use NFTs as play to earn game assets. The best blockchain games use the play to earn model, where players can earn money playing NFT games.
Play to earn games allow NFT owners to make money playing NFT games.
NFTs in Gaming
The gaming industry is undergoing a major paradigm shift, a revolution that empowers players everywhere to make money and in game assets
Are NFT Games Free?
Most NFT games will have a way for free to play, because more players enrich the content of the game.
Sometimes players will earn rewards as NFTs, while in others NFT crypto games will allow players to earn crypto or in-game currency.
The Future of the Gaming World
NFT games can be supported by those who wish to own in-game assets. As a result, free players are able to enjoy opportunities to earn rewards themselves and are usually able to enjoy a high-quality game entirely free to play.
Now all of a sudden, gamers can enjoy games without being inundated with advertisements that ruin the experience. NFT games with play-to-earn models are here to stay.
Gods Unchained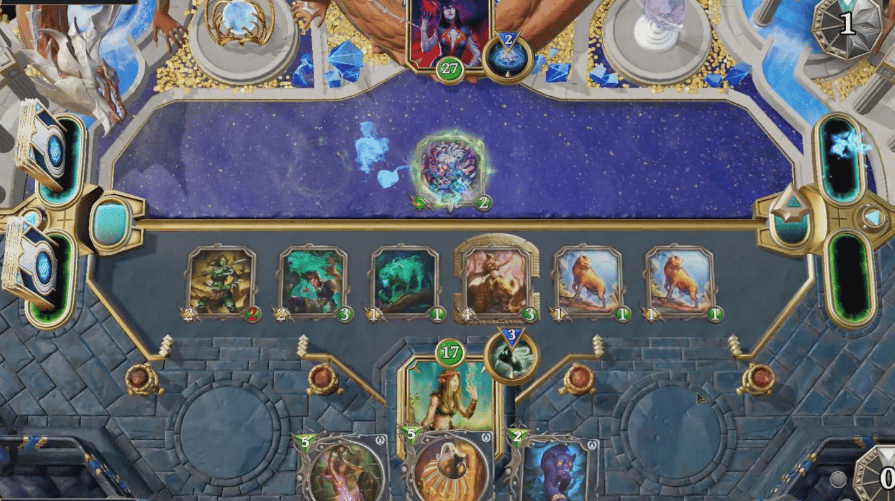 Any gamer with an understanding of web3 could have probably guessed that a digital trading card game in the tradition of Magic: The Gathering, Hearthstone, and Pokemon would be one of the first NFT games to really gain popularity.
The trading card game genre just lends itself really well to the idea of ownership. Obviously, you can own the NFT cards you play with.
Trading card ownership means that there is an additional layer to the strategy of the game, just as important as the gameplay itself, and that layer is the in game economy.
NFT cards make it so you don't have to worry about damaging or losing them, so long as you protect the security of your crypto wallet.
Still, Gods Unchained is one of the most popular NFT games today.
Gameplay
In Gods Unchained, players collect trading cards they own as digital assets, then use them to build decks and battle opponents.
Pros
One of the earliest play-to-earn games

Reliable trading card game genre

Well-known title, quality UI
Cons
In-game assets value has dropped

Gas fees are unpredictable

Very frustrating to lose
Axie Infinity
This is another staple of the play-to-earn game space that you've probably heard of. It's a top NFT game based solely on its history, but many gamers in the space would say it's past its prime.
Prices on in-game assets have continued to fall, and the game has become less and less profitable for new players.
Gameplay
Players collect little Axie creatures which are owned as NFTs and all unique. They can be battled, traded, or bred together.
Many serious gamers say that while Axie is a good example of playing to earn games in function, the game is disappointing and most players admit that they would not play it if it weren't for the play to earn game rewards.
Pros
Well established

Large user base

Possible to earn rewards
Cons
Not very game

Secondary market prices volatile

Concerns that Axie is not built to last
Fortitude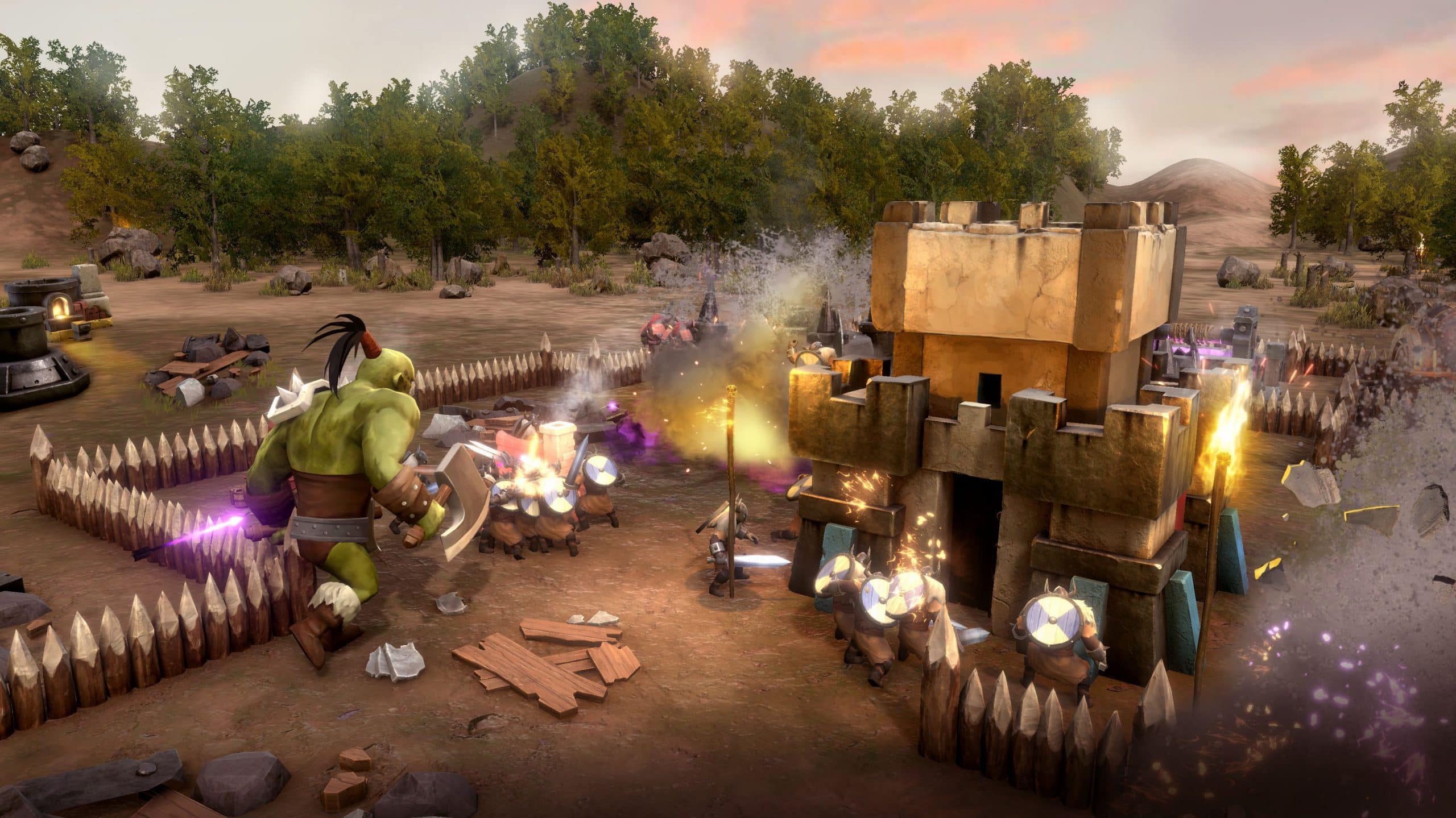 Tower defense is a popular play genre, and it's great to see it come home to crypto games.
Gameplay
Fortitude is a tower defense hybrid. Players will build up their bases and armies, hoping that they don't get sacked before they're ready. 
One concern that players have with bringing the RTS genre into web3 is the degree to which players will face risks.
Some players want a cutthroat game with a sense of risk, while others despise the idea. It will be interesting to see where the Fortitude developers land.
Pros
Popular genre of Clash of Clans

Great ways to implement web3

Release before end of 2022
Cons
Detailed economic paper not yet released

Unsure how clans will work

Unclear player risk
Eternal Paradox
Like a lot of these upcoming games we're seeing in the NFT gaming space, Eternal Paradox combines multiple popular genres.
Eternal Paradox will also be fully optimized as a mobile game, which is groundbreaking for an NFT game.
Gameplay
Players will scheme and ally, producing resources and expanding in classic 4x strategy as the game's 60-day cycle repeats over and over.
At the end of the cycle, all players must make a final push toward the center of the continent, where a magical thing called the Rings of Ruin is overflowing with power.
Season rewards are given to those who claim the Rings of Ruin, and daily rewards are given to those who win in their day-to-day battles.
The play-to-earn model that the game will be employing isn't totally clear at the moment, but the proposed in-game economy sounds very promising.
The main NFTs (other than land) are the Mercenaries that can be collected, customized, and upgraded. 
Pros
Combines multiple genres for lots of variety

Built for alliances and team play

Upgradeable Mercenary NFTs
Cons
Unclear advantages to landowners and NFT owners

Economy paper not released yet

No release date
Splinterlands
Splinterlands is another trading card game, but more like fantasy football than Gods Unchained.
Gameplay
Instead of having a hand of cards and playing them one by one, players in Splinterlands have a single job: Draft a team from their collection.
Each player has just 2 minutes to draft their best team for the given ruleset, then they are placed against each other in battle. It's all automatic and the battle is simply a replay.
Collectors of Splinterlands assets can currently list their cards for rent and collect passive rewards on a daily basis for all their rentals.
Cards can easily be bought and sold through an in-game marketplace. The game is incredibly easy for those who aren't familiar with blockchain games or NFT games at all to get involved in.
Pros
Lots of ways to own and earn

Very strategic

Rewarding for players
Cons
Simple and limited gameplay

Only single PvP

Assets have fallen in value
GRIT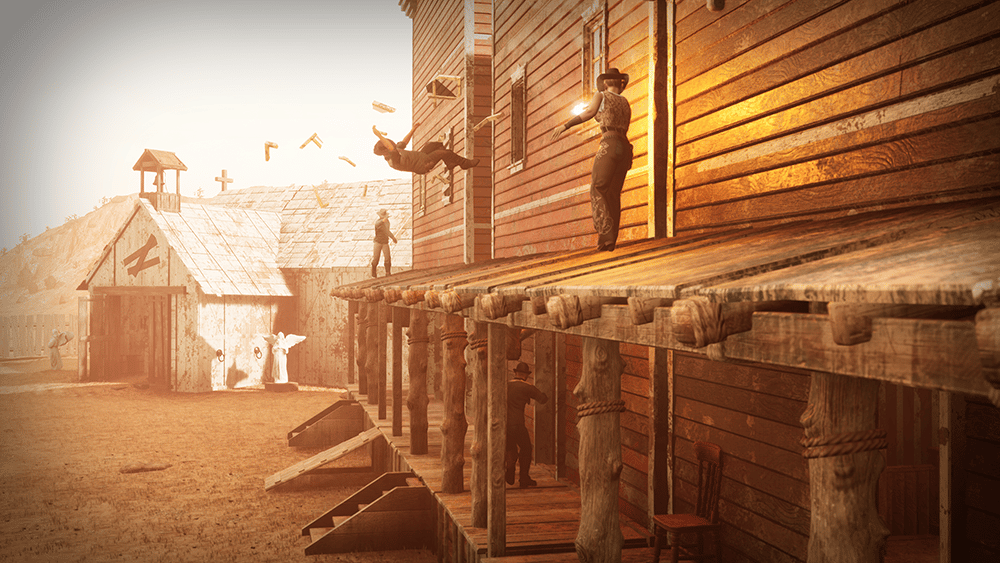 GRIT is a Wild West battle royale coming to the Epic Games Store.
Gameplay
It's pretty similar to PUBG, except for the fact that pretty much everything can be player-owned. Your horse, your guns, your hat. Even your unique character gunslinger can be an owned NFT.
Pros
Release on Epic Store

Very popular battle royale stlye

Generative gunslingers
Cons
No specific release date

Game may lack originality
Spider Tanks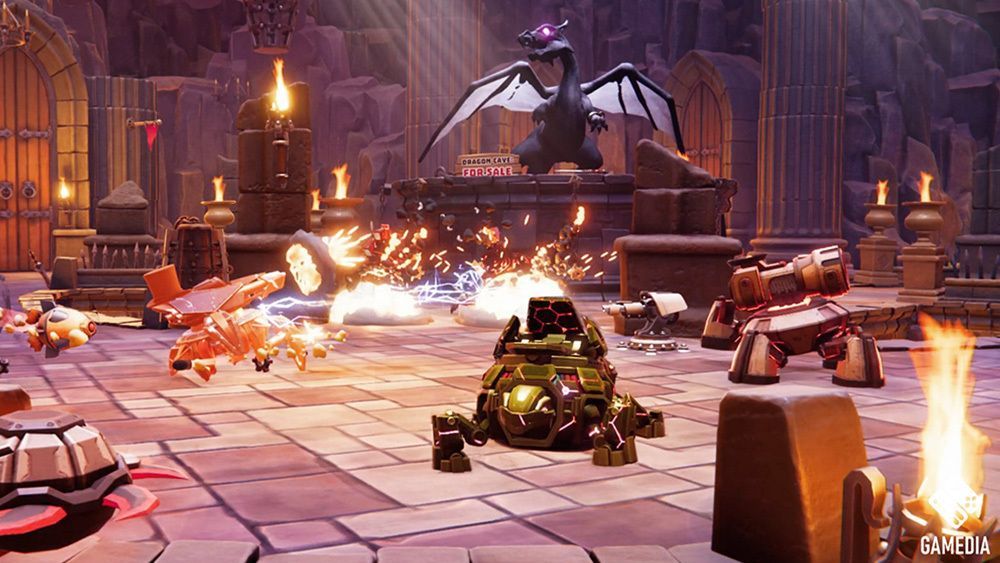 Spider Tanks is a PVP brawler with major arena esports potential, and it's almost ready for launch.
Gameplay
One team of 3 takes on another team of three. Each player pilots one of the many tanks that can be found in the Spider Tanks catalog. The basic idea is that players can play with the tanks and parts that they actually own.
Why It's in Our Top Three
When you win playing with NFT parts, you'll get rewards. If you own land, you'll earn a portion of all the rewards generated from every single match that takes place there.
Spider Tanks will also offer ways for free players to not only enjoy the game for free, but earn actual rewards for playing.
The pilot and the owner will automatically share rewards in this case. It's a big time win win, especially since many gamers' main complaint about NFT gaming is that free players cannot earn.
Pros
Game is super slick and has esports potential

Lots of weapons and items to trade

Game fully playable now for free
Cons
No earning rewards yet

No one-on-one matches

No PvE mode
Honorable Mentions
Before we get to our top NFT game on this list, it may be good to have a brief summary of some of the best NFT games that didn't quite make the cut.
There are a lot of great blockchain games out there, and there are new NFT games to play all the time. All of these are definitely worth a look.
This fantasy football NFT game offers all the traditional fun of fantasy football, but instead of just drafting players, you own NFTs that represent players.
The actual gameplay will feel familiar to anyone familiar with fantasy sports, but players seriously earn money playing NFT Draft. There are regular competitions and league play, and you're able to join random matchups– all making this a great NFT game find for football fans.
Alien Worlds is a massive virtual world that you can explore. It's one of the largest play-to-earn games on Earth and is consistently ranked among the best NFT games out there.
Alien Worlds has tons of different NFTs and in-game items to collect, and a lot to offer adventure game fans. Some of the game promises made haven't quite been fulfilled yet, so it didn't quite make this list of best NFT games, but it's definitely worth a look.
Town Star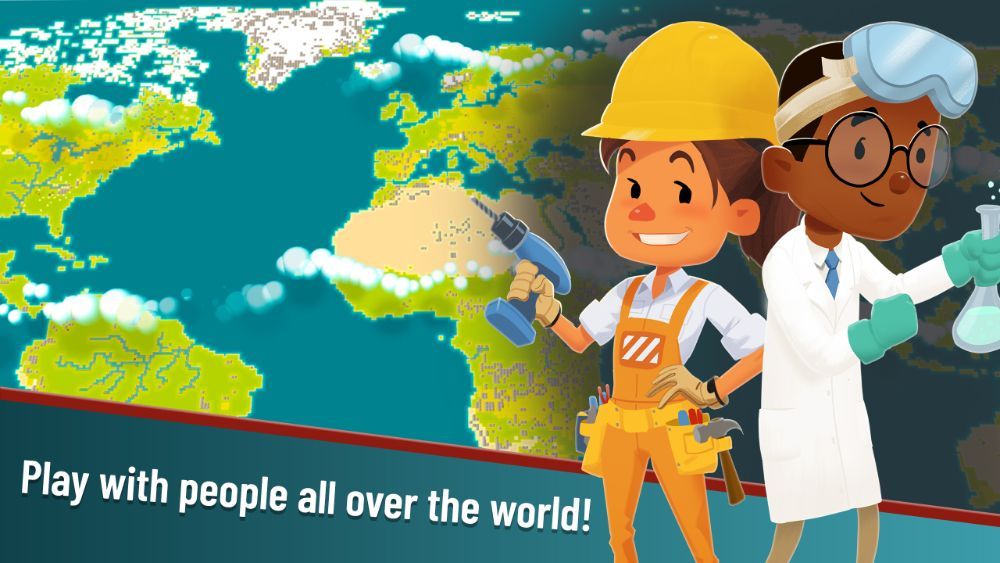 Town Star was created by some of the best developers of this genre out there, the same team who created Farmville 2.
Last October, the play to earn economy was first introduced to Town Star. Players can play the game with Town Star NFTs that they own to unlock daily rewards in TOWN, the official play to earn reward token of the game.
Gameplay
This top NFT game has thousands and thousands of individual plots that fill up a virtual world. Once you've selected your own plot in Town Star's virtual world, the more you build, the more in game currency you'll have to pay for wages though!
As you produce items, you can sell them to nearby cities using gasoline and a depot. You'll earn in game currency to pay your workers and build more stuff, but you'll also earn Stars.
Free Play Competitions
Town Star competitions are what have really made the game famous and allowed players to make money. Town Star actually gave away over $2 million in prizes in May 2022.
Why It's Our Top Pick
Like Spider Tanks, Town Star also has plans to implement a system that will allow players to earn by playing for free, or to earn by lending out NFTs to free players. These "rental" systems are crucial to the biggest growth of the NFT gaming world.
There are a lot of things still to come for Town Star, as the game is still considered beta. Still, it has a really strong and grateful community behind it, many of whom have already won substantial rewards from playing the game.
Pros
Strategist's dream

Can almost play passively

Relaxing, non stressful gameplay

Easy to earn
Cons
Not a lot of social interaction

Game could have more variety

Not for everyone
The Gaming World of Tomorrow
Knowing what's out there now is the best way to have an idea of what's coming next, and knowing what's coming next in this industry is a profitable business to get into.
Keep in mind that those who came before you derived joy from playing games with concern for nothing more than their high score. We live in a world where even your entertainment experiences can be monetized in your favor, and that is a wondrous place to live.