4 Trading Platforms For Scalping in the UK September 2023
Fact checked
Everything you read on our site is provided by expert writers who have many years of experience in the financial markets and have written for other top financial publications. Every piece of information here is fact-checked. We sometimes use affiliate links in our content, when clicking on those we might receive a commission - at no extra cost to you. By using this website you agree to our terms and conditions and privacy policy.
Scalp trading is a short-term trading strategy in which traders buy and sell assets with the aim of taking advantage of small price movements. The aim of scalping is to potentially reduce risk and exposure by reducing the amount of time for which trades are open. However, due to the nature of placing trades quickly, scalping can be very volatile and profits are not guaranteed.
In this guide, we will help you find scalping trading platforms that UK traders are accepted at in 2023.
4 Trading Platforms For Scalping UK List
Scalping is a popular strategy among short-term traders, and therefore, there are a lot of platforms that are suitable for this purpose in the UK. Here is a list of some platforms that offer scalping in the UK.
7 Provider that match your filters Providers that match your filters
Fixed commissions per operation
Trading Platforms for Scalping in the UK Reviewed
Each of those brokerages and trading platforms discussed above are suitable for different types of traders. Traders should spend time researching the different platforms that are available before deciding which broker to use. This includes looking at the range of financial assets they let you trade, their fees, as well as how easy it is to withdraw and deposit money. Below, we have reviewed the UK scalp trading platforms in detail.
1. eToro – Regulated UK scalp trading platform that supports copy trading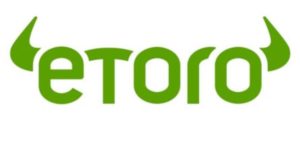 eToro is the largest social trading network in the world and allows users to trade over 2400 assets, which includes 45+ currency pairs, stocks, indices, 60+ cryptocurrencies, and commodities.
An additional advantage that eToro has is that it offers CFD trades on a commission-free basis. For scalp traders, who open and close positions very regularly, this no-fee trading option could be beneficial.
eToro also allows you to trade with leverage on a variety of assets. For example, they offer x30 leverage for most major currency pairs, x20 for minor currencies, and x15 for most major commodities.
While trading through eToro, you can use their web portal or download their mobile app, allowing you to monitor your trading positions on the move. Setting up an account on eToro, you not only get access to a social trading network with over 17 million members but also to the different CopyPortfolios. This will allow you to mirror the trades of more successful and experienced traders, including the most successful scalpers.
eToro is regulated and insured by several agencies worldwide which means that it follows strict security protocol. To get started, set up an account and add a minimum deposit of $200, after which you will be able to access the demo trading account.
eToro fees:
| | |
| --- | --- |
| Fee | Amount |
| Stock trading fee | Free |
| Forex trading fee | Spread, 2.1 pips for GBP/USD |
| Crypto trading fee | Spread, 0.75% for Bitcoin |
| Inactivity fee | $10 a month after one year |
| Withdrawal fee | $5 |
74% of retail investor accounts lose money when trading CFDs with this provider. You should consider whether you can afford to take the high risk of losing your money.
2. XTB – Trade over 2000 instruments with low fees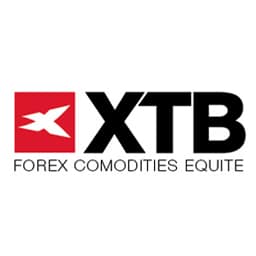 In Europe, XTB Broker is a well-known trading site for stocks, currencies, and commodities that accepts a range of assets. The platform has more than 400,000 subscribers worldwide and has been available for more than 15 years.
In total, XTB offers more than 2100 trading instruments. For anyone looking to diversify their portfolio and broaden their market exposure, this makes it a tempting option. The website does charge overnight fees to those who hold positions after the market shuts.
Members of XTB can access a range of educational tools to improve their knowledge. There are also numerous tutorials and a whole trading academy included on the platform. Additionally, Users have access to in-depth market analysis to help them make trading decisions on XTB.
Additionally, XTB provides a demo account, a terrific method to test out the platform without risking any money. XStation 5 and XStation Mobile are the two trading systems that XTB provides. The second choice is suitablefor mobile trading.
XTB offers fast execution speeds which can be used to place trades quickly. It is also worth noting that XTB has no minimum deposit requirement.
CFDs are complex instruments and come with a high risk of losing money rapidly due to leverage. 76% of retail investor accounts lose money when trading CFDs with this provider. You should consider whether you understand how CFDs work and whether you can afford to take the high risk of losing your money.
3. Avatrade – High leverage trading platform that is compatible with MT4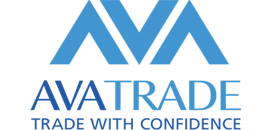 If you're an experienced trader who is looking for advanced trading tools, high leverage trading, and access to a variety of financial assets, then Avatrade could be a potential option. Not only does Avatrade support MT4 and MT5 trading platforms, but it also a variety of automated trading tools such as DupliTrade, AvaSocial, and ZuluTrade.
Avatrade also offers high leverage for most trades. For example, on most currency pairs, it offers a leverage of 400x, making it suitable for experienced traders who are comfortable with the risk.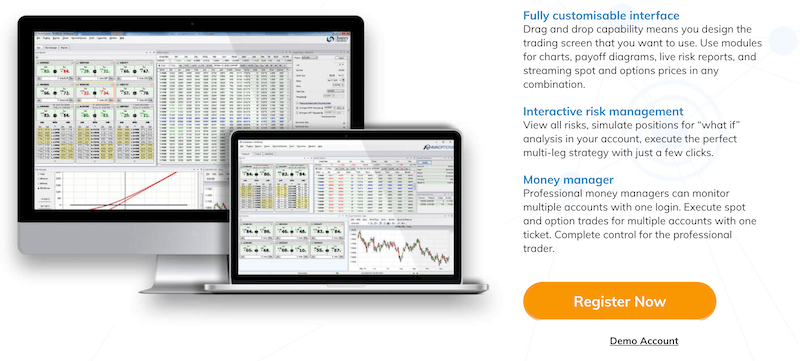 At the same time, Avatrade also has very tight spreads (0.9 pips for the EUR/USD pair and 1.6 pips for the GBP/USD pair) which are fixed throughout the day. It offers the opportunity to trade CFDs, thus allowing to trade on vanilla options with low fees on high leverage.
| | |
| --- | --- |
| Fee | Amount |
| CFD trading fee | Variable spread |
| Forex trading fee | Spread. 0.9 pips for EUR/USD |
| Crypto trading fee | Commission. 0.25% (over-market) for Bitcoin/USD |
| Inactivity fee | $50 per quarter after three months of inactivity |
| Withdrawal fee | Free |
Sponsored ad. Your capital is at risk.
4. Trade Nation – UK scalp trading platform with regulated signals provider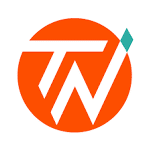 Trade Nation is a CFD and spread betting platform that supports scalping in the UK. The platform provides a range of educational resources and tools that can help traders to improve their scalp trading strategy and make informed decisions.
Trade Nation also provides a highly-rated signals service that is regulated by the Financial Conduct Authority in the UK. This tool can be used to guide scalp trading decisions and is particularly useful for less-experienced traders who don't feel confident with research and analysis.
Traders can choose between the TN Trader platform or Meta Trader 4. Both charting tools offer a range of indicators and can be used on mobile and desktop devices. Trade Nation also provides a good range of educational resources for traders to use to improve their skills.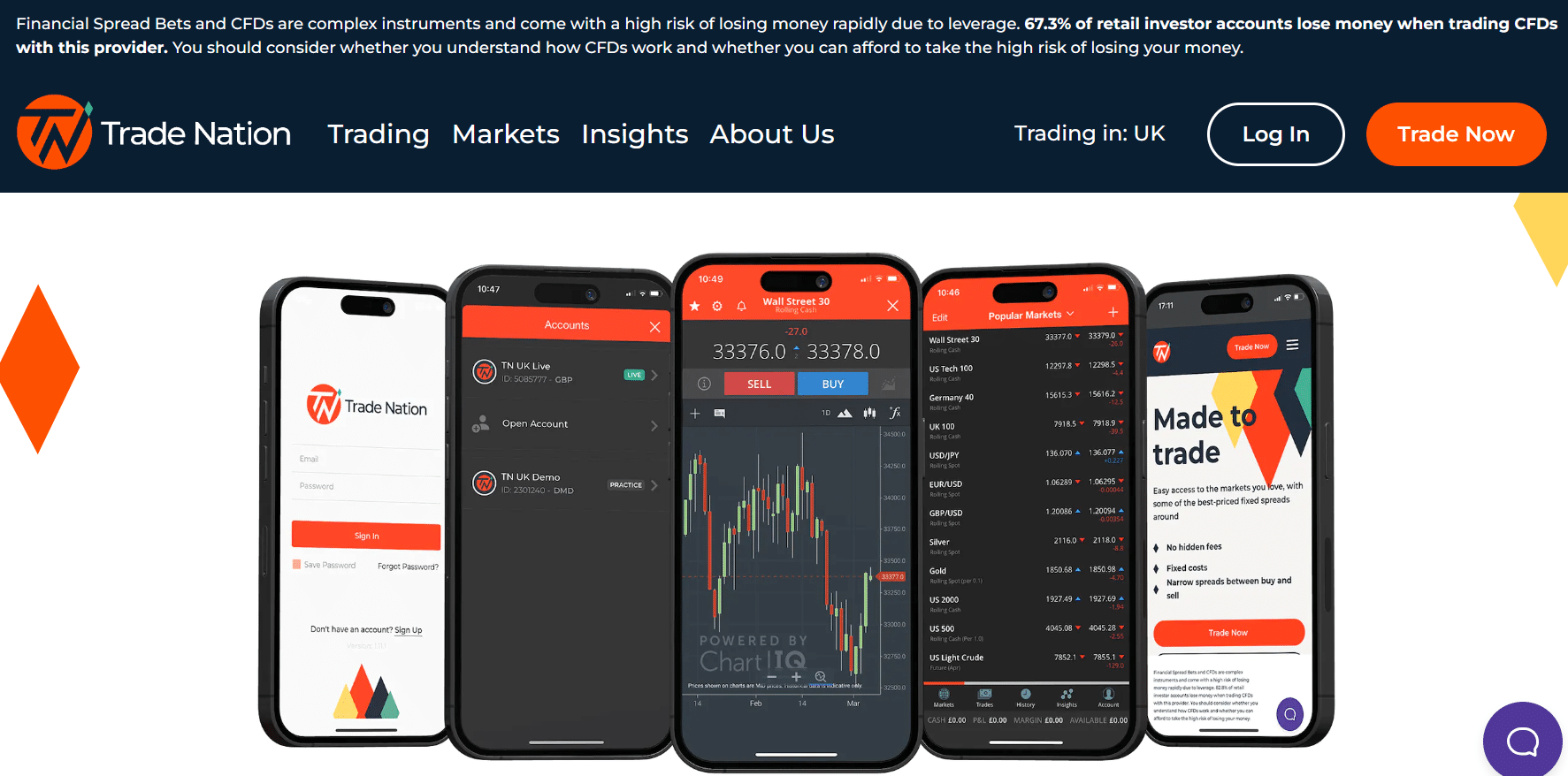 It is possible to practice scalp trading on Trade Nation for free through the demo account feature. Traders do not need to deposit any funds to use the demo account.
Visit Trade Nation/su_button]
67.3% of retail investor accounts lose money when trading CFDs with this provider.
UK Scalp Trading Platforms Compared
In order to be able to make the right choice, below you will find a tabular comparison of the different scalp trading brokerage platforms that you can use, alongside their spreads for major forex pairs.
| | | | |
| --- | --- | --- | --- |
| Name of Broker | Scalping tool  | GBP/USD Spread | EUR/USD Spread |
| Avatrade | High leverage of up to 400x alongside vanilla options | 1.6 pips | 0.9 pips |
| eToro | Social trading platform – CopyTrade |  2 pips | 1 pip |
What Is Scalping?
Put very simply, scalp trading is a strategy that involves profiting from short-term price movements. This is done over short timeframes, relying on the number of trades rather than the quality. This means that, instead of making a few high-profit trades, the trader makes several low-profit trades, thus spreading out the risk and minimising the possibility of losses.
This is done through the use of a methodical trading framework, where a trader pre-sets a collection of conditions and a universal set of securities that they are interested in trading. Whenever a security from the universal set satisfies their set of conditions, they open a trade and close it shortly thereafter. In such trading strategies, it does not matter if a few trades are closed on a loss, as long as the net figure is positive.
Most scalp traders use differing timeframes depending on their preferences and their level of expertise. There have been a few questions raised and allegations made as to whether scalping is illegal, but as long as it is done within legal parameters, it is 100% within the confines of the law. While the usual time to hold a trade for beginners is between 1 and 15 minutes, experienced traders sometimes only hold positions for a matter of seconds.
Common Scalping Strategies
While scalp trading itself is a strategy of trading that seeks to minimize risk by spreading it out among a variety of trades, there are several strategies within scalp trading that are employed to maximise the probability of profits. Some scalp trading strategies that are employed by traders at all levels of expertise have been discussed below in detail.
1 Minute Scalping Trading Strategy
This is a common strategy among scalp traders. As the name suggests, this strategy involves not holding positions for longer than a minute. This allows traders to open and close numerous positions within one trading day, maximizing profits. At the same time, it also reduces risk by reducing the timeframe in which the stock price can turn against you and result in a loss. The strategy is typically used alongside a signal or stock picking software to ensure that trades are backed by analysis.
RSI Scalping Forex Trading Strategy
This strategy uses the Relative Strength Index (RSI) indicator. This is a technical indicator that helps traders in identifying when securities are overbought or oversold, indicating that there is a high probability of a trend reversal. An RSI of above 70 indicates that the security is overbought and that the price might start falling soon, and an RSI below 30 indicates oversold security that might start rallying upwards soon.
There are several different scalp trading strategies that make use of the RSI. The simplest is to select a set of stocks, and trade whenever the RSI shows a number that's below 30 or above 70. If the RSI is below 30, then traders might buy or go long on the security, and vice versa if the RSI is above 70.
Bid and Ask Market Making
This is a complicated scalping strategy. In this strategy, the trader places a buy and sell order at the same time, trying to benefit from the difference in the spread. Generally, the bid and ask prices of a security are not the same, and this difference is called the spread. It is one of the ways in which brokerage firms make money. In the Bid and Ask Market Making strategy, the trader tries to buy and sell the security simultaneously, and pocket the difference in the prices.
This strategy is not easy to apply, as there are several requirements for this. For starters, you need to use an ECN/STP broker as opposed to a market maker broker. At the same time, you also will need a broker that gives you access to the level 2 order book and offers zero spreads. High execution times are also absolutely crucial, as the entire strategy fails if your order does not go through in time.
Key Features of a Scalping Trading Platform in the UK
As mentioned earlier, traders should conduct research into the different scalping platforms available before making any decisions. Below, we take a look at the main features to look out for when researching potential scalp trading options.
Type of Broker
One factor to consider is the type of broker that a platform is – whether it is a market maker or an ECN/STP broker. Certain scalping strategies only work with either market makers or ECN/STP brokers. Market makers usually do not charge fixed fees and ensure an execution regardless of trading conditions. On the other hand, ECN/STP brokers provide access to the level 2 order book and create a much more transparent trading environment.
Execution Speed
As a scalper, you will often be opening and closing positions rapidly in that every second matters, therefore it is important that your broker provides the necessary execution speeds to avoid slippages and delays.
Leverage Ratio
Since scalping relies on making profits from very small movements in financial assets, leverage is a key feature of scalp trading platforms. It is important to look for a platform that provides an adequate level of leverage. The leverage should be compatible with your risk profile, since higher leverage also means higher risk.
Trading Tools and Features
The last factor to consider is the trading tools that the platform provides. As a scalp trader, you will often not be analysing securities very deeply, and will instead choose to rely on signals and pickers to present you with trading opportunities. Some UK scalp trading platforms offer built in features that aim to analyse the market on your behalf. These can be useful when placing trades quickly.
4 Trading Platforms For Scalping in the UK  – Conclusion
Scalping is a very short-term trading strategy that takes advantage of short-term price movements. Scalp traders use technical indicators and advanced trading tools to predict price movements and quickly place trades. While different trading requirements necessitate the use of different brokers, UK traders could opt for an FCA regulated scalping broker.
We have looked at 5 scalp trading platforms that can be used in the UK 2023. Each platform offers different features and is suitable t different types of traders. The platform that you pick should be down to your own research, risk-level and experience.
FAQ
How Do You Scalp Trade The Forex Market?
Is Scalping A Risky Day Trading Strategy?
How Much Money Do You Need To Start Scalping?
What Is The Right Time To Scalp Trade The Forex Market?
Which Is The Most Popular Forex Broker For Scalping?