Best Crypto Staking Platform UK – How to Stake Crypto 2023
Fact checked
Everything you read on our site is provided by expert writers who have many years of experience in the financial markets and have written for other top financial publications. Every piece of information here is fact-checked. We sometimes use affiliate links in our content, when clicking on those we might receive a commission - at no extra cost to you. By using this website you agree to our terms and conditions and privacy policy.
Don't invest unless you're prepared to lose all the money you invest. This is a high-risk investment and you are unlikely to be protected if something goes wrong. Take 2 minutes to learn more
Crypto staking involves locking up your digital tokens for a set period to contribute to the safety and performance of the blockchain network. In addition, by staking your tokens, you will have the chance to earn interest.
Staking your tokens allows you to earn interest in exchange. This guide reviews the best crypto staking platforms in the UK for 2023 and provides a basic overview of how it works.
Crypto Staking Platforms UK List 2023
Crypto Staking Platforms UK Reviewed
The selection of the top crypto staking platforms for 2022 was based on several criteria. These metrics included yields on offer, lock-up terms, and the number of supported tokens in investing.
We examined whether platform operators hold a regulatory license and what safeguards are in place to ensure your crypto staking endeavors are conducted in a secure environment.
Below you will find the results of our crypto staking platform reviews.
1. DeFi Swap – Staking Platform With High Interest Rates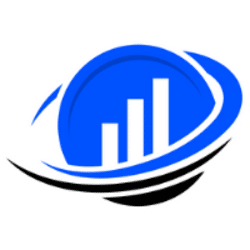 DeFi Swap is one of the best crypto staking platforms in the UK. DeFi Swap allows you to exchange tokens easily and simply. So it has to be said that it is both one of the best staking platforms and one of the most outstanding DeFi Swap platforms today. This platform has gained many followers in the last time, such is the case, that currently in its official Telegram group has 6000 active members.
In DeFi Swap, it allows users to redeem, liquidity, and exchange in all ERC-20 tokens and stablecoins.
As far as transactions are concerned, they have a 10% tax. 50% of this tax is used to distribute to holders of native tokens in the long run. This token is known as DEFC. The purpose of this is to discourage short-termism in arbitrage trading. The other 50% is used to provide liquidity.

In DeFi Swap, there are 4 lock-in periods: 30 days which can generate up to 30% APY, 90 days which can generate up to 45% APY, and 180 days which can generate up to 60% APY. And lastly, 350 days which can generate up to 75% APY. These times are relatively long compared to other betting platforms, although it is also very unlikely to find such high-interest rates.
If you wonder what the easiest way to get DeFi Coin is, all you have to do is use the DeFi Swap exchange. In DeFi Swap, you can exchange the most famous cryptocurrencies, such as Bitcoin and Ethereum. Furthermore, using DeFi Swap, it can be possible to buy DeFi Coins with stablecoins, which serves to get a better return on the tokens.
Your capital is at risk.
2. AQRU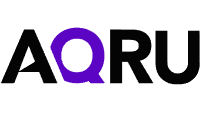 First, take a look at the AQRU crypto staking platform. Although this provider's website is easy to navigate and contains minimal jargon, its staking platform was designed for newbies. Moreover, the AQRU app makes accessing your crypto staking account easy.
Its top crypto lending platform supports both fiat currency and digital tokens. EUR/GBP is one of the fiat currencies supported. Bitcoin and Ethereum are large-cap tokens, as are Tether and USDC, stablecoins. Crypto assets offer different yields depending on what you want to stake.

AQRU users can earn up to 12% on supported stablecoins, for example. Bitcoin and Ethereum can yield up to 7% annually, respectively.
These platforms can offer you these APY rates by lending out your capital to retail and institutional investors. Therefore, consider the risk involved. When withdrawing funds in fiat currency from AQRU, no fees are assessed. For crypto withdrawals, AQRU charges a flat fee of $20, so it isn't suitable for small investments.
Cryptoassets are a highly volatile unregulated investment product.
3. Crypto.com – Crypto Staking Platform for Flexible Withdrawals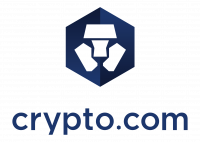 Crypto.com has grown into one of the world's largest cryptocurrency exchanges since its launch in 2016. It is known for offering simple and low-cost exchange services across over 250+ tokens. However, Crypto.com is also involved in a range of other crypto-centric products.
In addition to its staking services, Crypto.com offers digital asset loans, debit and credit cards, and NFT markets. Once you have deposited your digital tokens, Crypto.com will allocate the funds to provide loans to account holders who wish to borrow capital. In the end, you will receive daily interest payments from the end-borrower.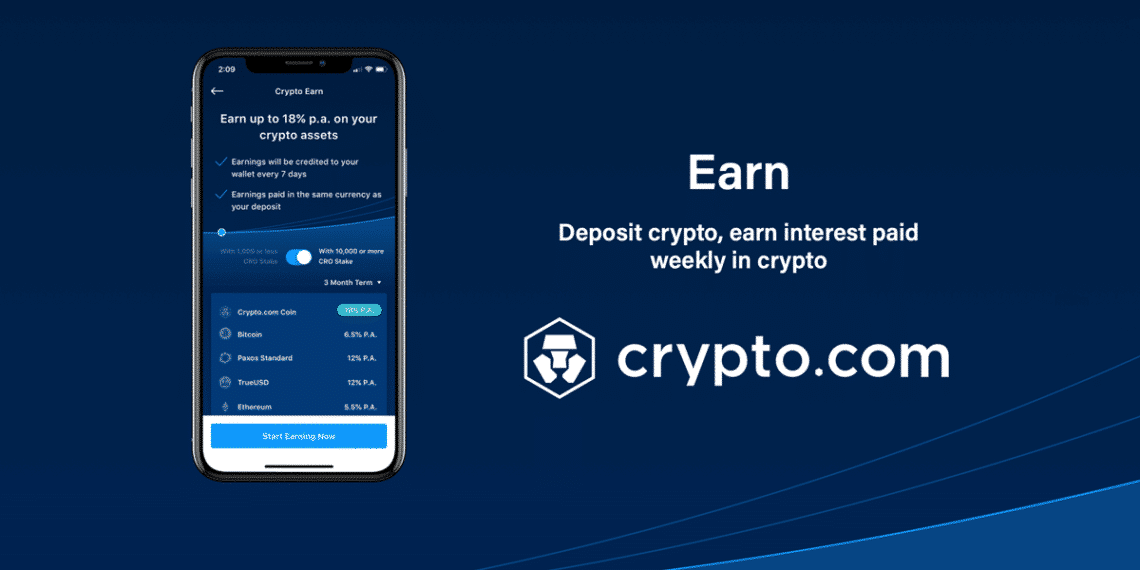 Three major factors determine how much you will be paid. Primarily, APY rates will differ according to the token. For example, in the case of stablecoins like USDC and TrueGBP, the APY stands at up to 12%, while Bitcoin and Ethereum have a yield of up to 6.5%. Secondly, your exact rates will depend on whether you want them locked up for three months or with no redemption clause.
As a final point, you can earn higher APYs if you stake CRO tokens – Crypto.com's native digital asset. In addition, Crypto.com lends the funds out means that your tokens can generate interest regardless of which token you stake or on what terms you do so. Additionally, if you subscribe to Crypto.com, you will have access to a large selection of digital tokens that you can buy for 2.99% with a debit card – so the platform is helpful to traders.
Cryptoassets are a highly volatile unregulated investment product.
4. eToro – The Most Popular Crypto Staking Platform
eToro is known for its low account minimums and industry-leading fees. Since then, eToro has created a portal that lets you stake your cryptocurrency investments. The great thing about eToro is that you will automatically stake your tokens as soon as you purchase digital assets.
eToro currently offers automated rewards on three of the best staking coins, including Ethereum, Cardano, and Tron. The fees you pay will depend on your eToro membership status and location. eToro's bronze members are eligible for 75% of the monthly staking yield, while its diamond and platform+ members are eligible for 90%.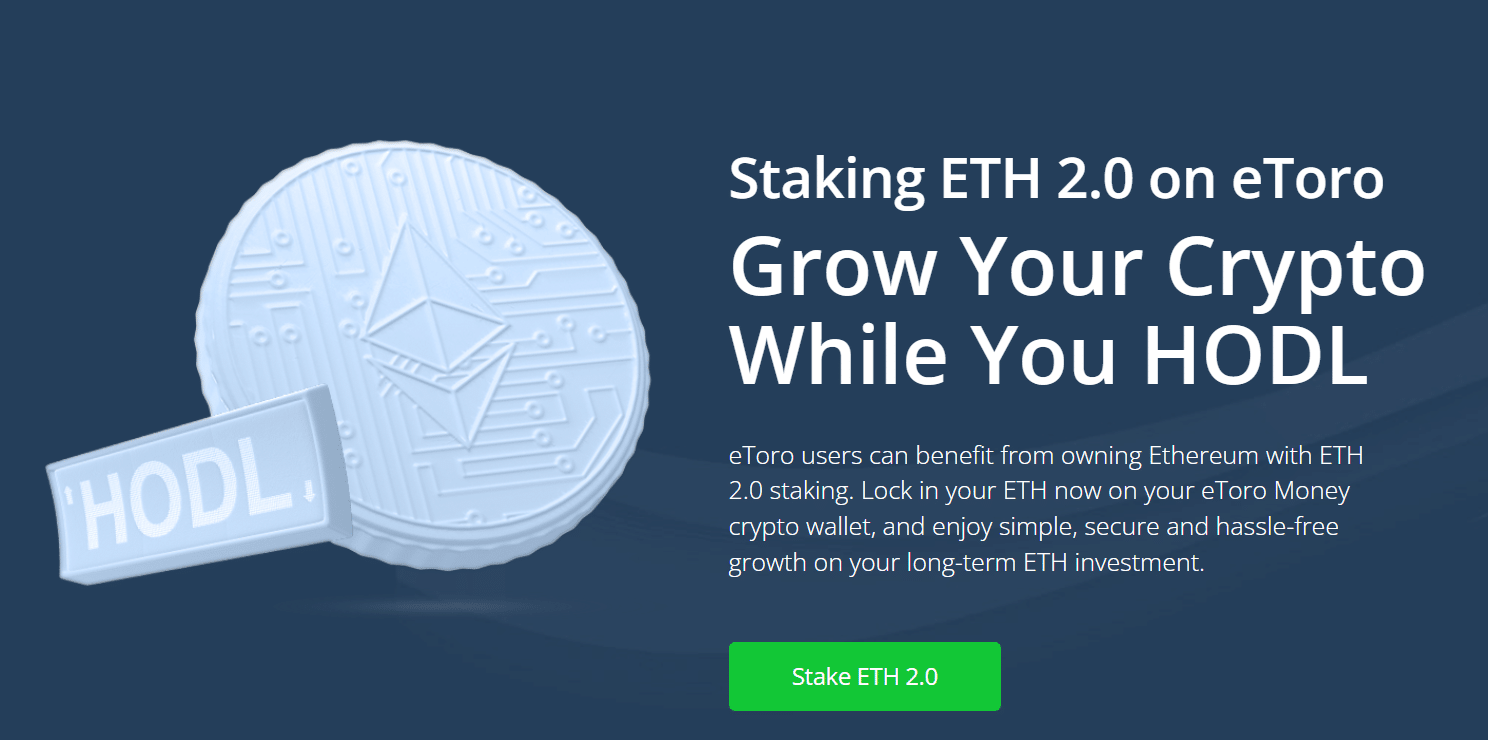 You are not required to lock up your crypto tokens. Rather, your eToro crypto wallet will continue to reward you for staking eligible tokens until you decide to withdraw them. As a result, transferring staking coins between platforms is not necessary.
In addition to staking, eToro offers a wide range of other benefits. Furthermore, eToro provides free deposit options for US dollars when purchasing crypto through a debit card, ACH, bank wire, or e-wallet. In addition, you only need to pay the spread – which starts at 0.75%
Don't invest unless you're prepared to lose all the money you invest. This is a high-risk investment, and you should not expect to be protected if something goes wrong. Take 2 mins to learn more. "
5. OKX – Crypto Staking and Lending Platform Built On Native Blockchain
If you are looking for a platform that offers all crypto features in one easy-to-use place, OKX may be the place for you. The platform offers a variety of DeFi features including crypto staking, crypto lending, yield farming, algorithmic trading, traditional crypto trading, swapping and P2P trading.
OKX's staking platform is built on the native OKExChain that is reliable and secure. The platform promises low risks and stale earnings from its staking software. On OKX, users can stake a number of popular tokens including SHIB, Dogecoin and XRP. The highest earning coin. SHIB, has a return rate of 12.00% in 90 days.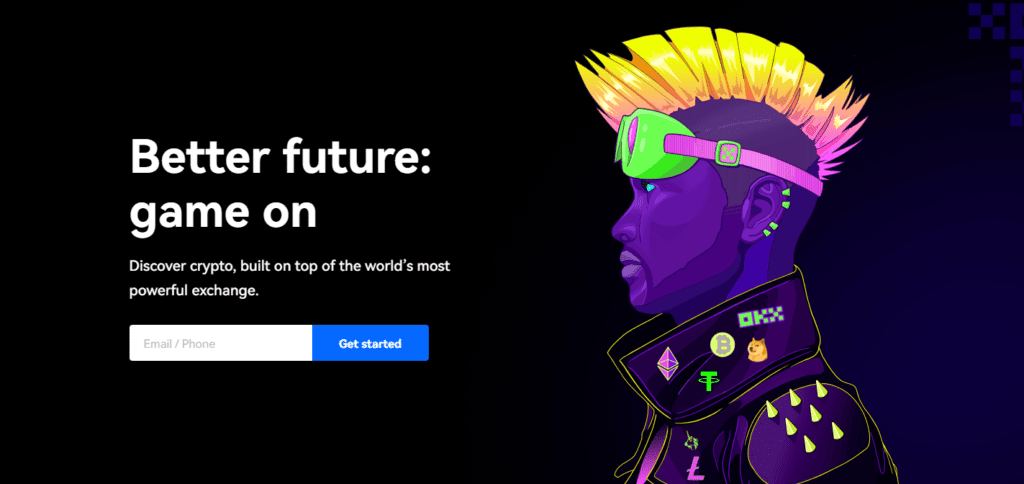 OKX offers fixed-term staking subscriptions that last for 90 days. However, it is possible for these subscriptions to become flexible over time. When you stake using OKX, your crypto will be used to support the native blockchain network.
After the 90 period, users are free to withdraw funds from the staking platform for free. OKX charges no inactivity or withdrawal fees and only a small 0.10% trading fee per crypto trade.
Your capital is at risk.
6. Coinbase – A Popular Exchange That Offers Crypto Staking Services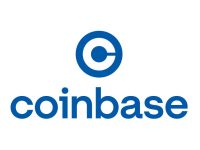 Coinbase might be the best choice for crypto staking platforms if you want to buy and sell digital assets in a safe environment. This is because Coinbase offers stake services, but it also provides an exchange platform that is and user-friendly.
Currently, this trusted altcoin exchange supports six digital currencies that can be staked. Ethereum, Algorand, Cosmos, Tezos, Dai, and USDC are included. The rates range between 0.15% APY on USDC and 5% on Cosmos. Additional staking coins will be supported shortly. For staking rewards, you do not have to purchase crypto on Coinbase. Instead, you can transfer the tokens you wish to stake from an external wallet.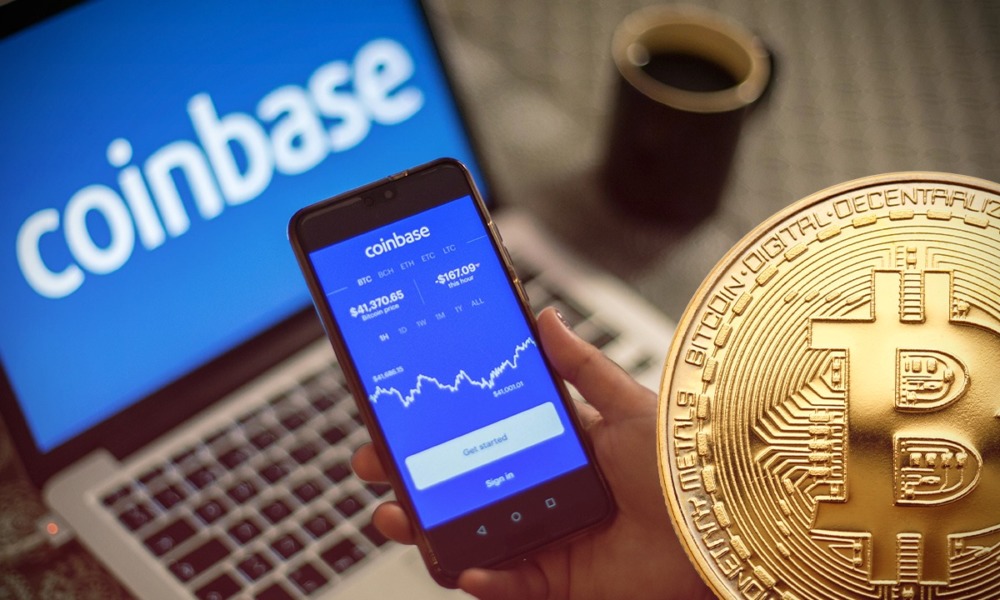 To open an account with Coinbase, you need to provide some basic personal information and a copy of your government-issued ID. It takes less than five minutes. Then, if you do not yet possess any staking coins, you can make a purchase using a debit or credit card. However, it is important to remember that this payment method attracts a fee of nearly 4%.
Your capital is at risk.
7. Binance – An Excellent Platform for High Stakes Rewards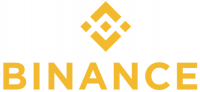 Binance is an excellent staking platform for anyone who wants to earn many rewards. This popular exchange platform supports nearly 100 staking coins, covering many projects and APYs. In addition, the Binance platform offers a selection of options when it comes to how long you wish to lock up your tokens. It typically covers a period of 10,30,60 or 90 days.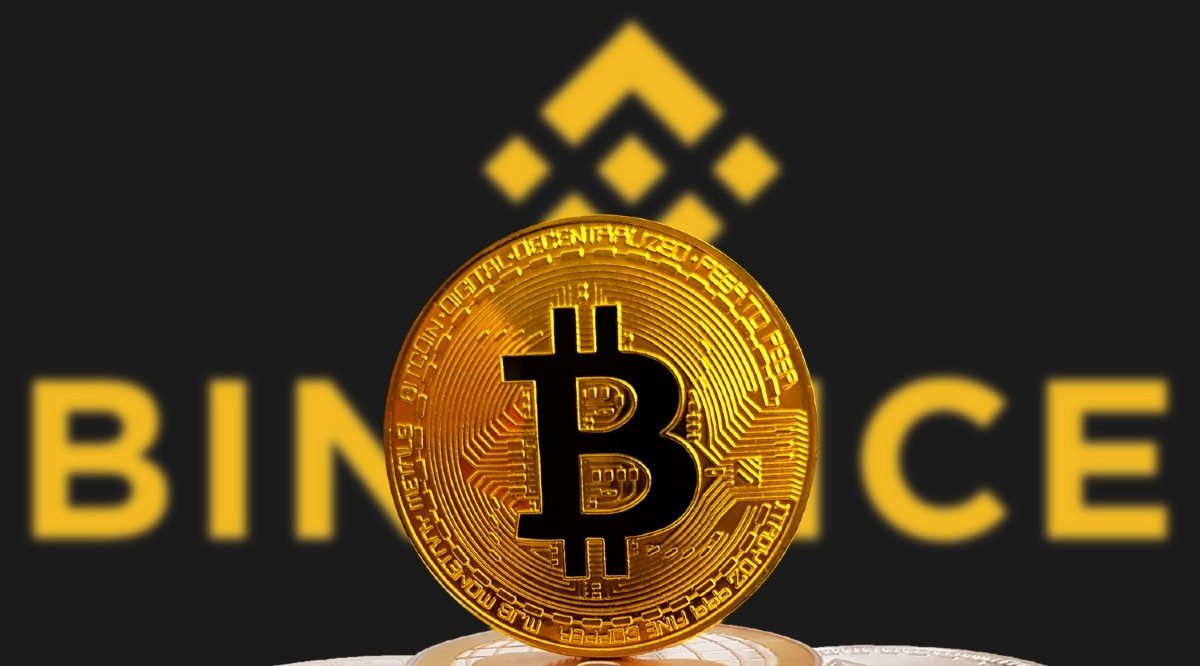 Moonbeam (GLMR) is a good example, available on the Binance website for a 10-day lock-up period and an exceptionally high yield of up to 239%. Shiba Inu and Solana, for example, offer APYs of up to 8.78% (30 days) and up to 10.12% (10 days), respectively. Binance typically pays out the highest yields on shorter lock-up periods, as you can see.
Your capital is at risk.
8. Nexo – Best Platform with Flexible Lock-Up Periods for Crypto Staking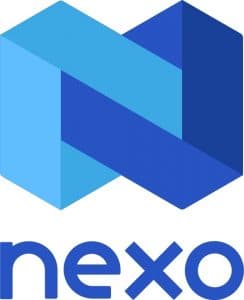 Nexo has gained most of its popularity in recent years since its launch in 2018. Its slogan is "Banking on Crypto." The company wants to replace traditional banking services by using cryptocurrency. Over 3.5 million people currently use the platform.
You can earn up to 17% interest with this platform, and there are 37 staking options available to you. You can also add or withdraw funds at any time.
Nexo offers its customers the opportunity to become Platinum loyalty level members by making sure at least 10% of their portfolio account comprises NEXO Tokens. In addition, holding NEXO Tokens can yield you an extra 2% interest.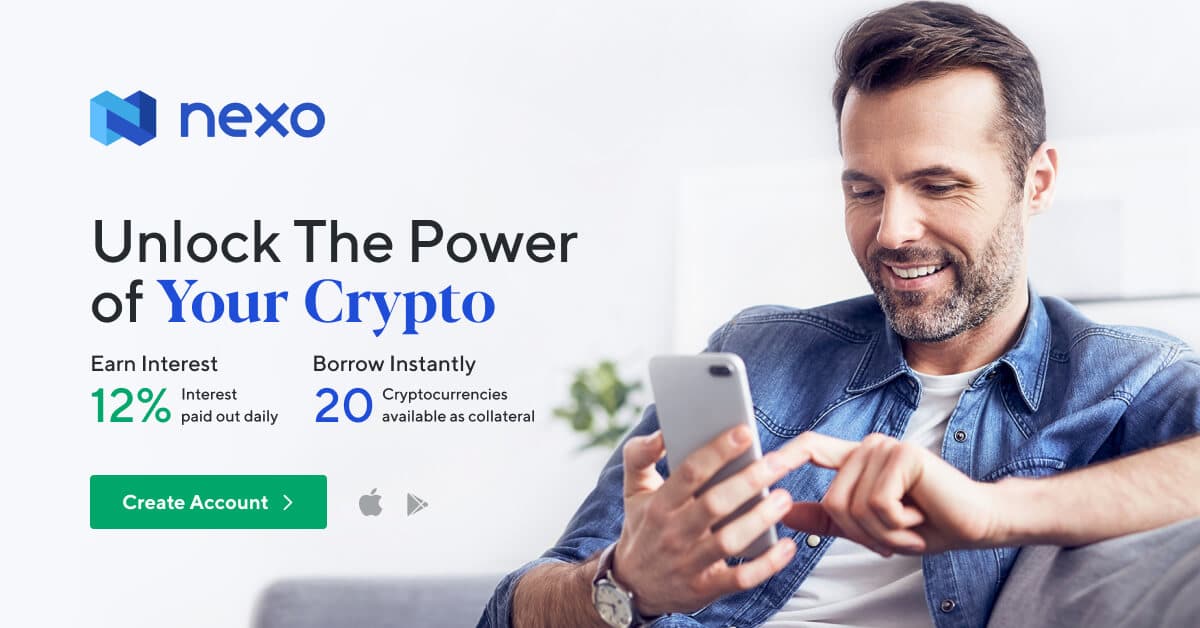 The Nexo platform is equipped with a high-quality security infrastructure to ensure assets are always protected. The system is also certified to ISO 27001:2013, ensuring precise risk assessment, effective data security, and enhanced privacy.
Your capital is at risk.
What is Crypto Staking?
The crypto staking process refers to locking up crypto holdings to earn rewards or interest on them. To put it simply, it is a method of validating transactions on the blockchain. A blockchain is a digital ledger consisting of duplicated transactions distributed across the entire network of computers.
Since many cryptocurrency exchanges offer staking services to their users, you can stake your coins directly from your wallet and join the stakes pool. The good news is that proof-of-stake provides a method to generate profits using cryptocurrency holdings. Let's look at what it is and how it works.
How Does Crypto Staking Work?
During crypto staking, some of your digital tokens are locked up to facilitate a safe and efficient transaction on the blockchain by enabling proof-of-stake.
In this way, you will earn interest on the tokens you stake. Due to this, you can earn a regular income and capital gains from your tokens without holding cryptocurrency investments in a traditional wallet.
As an example of how crypto staking works, let's consider the following:
Imagine that you want to stake ADA on the Cardano network.
Let's say it yields 10% APY. You decide to stake $5,000 worth of ADA tokens for three months.
An investment of $5,000 a year would result in $500 in rewards, which represents $125 of passive income for three months.
You should know that your stake rewards will be paid out in the respective token. So in the example above, your $125 staking reward would be paid in ADA.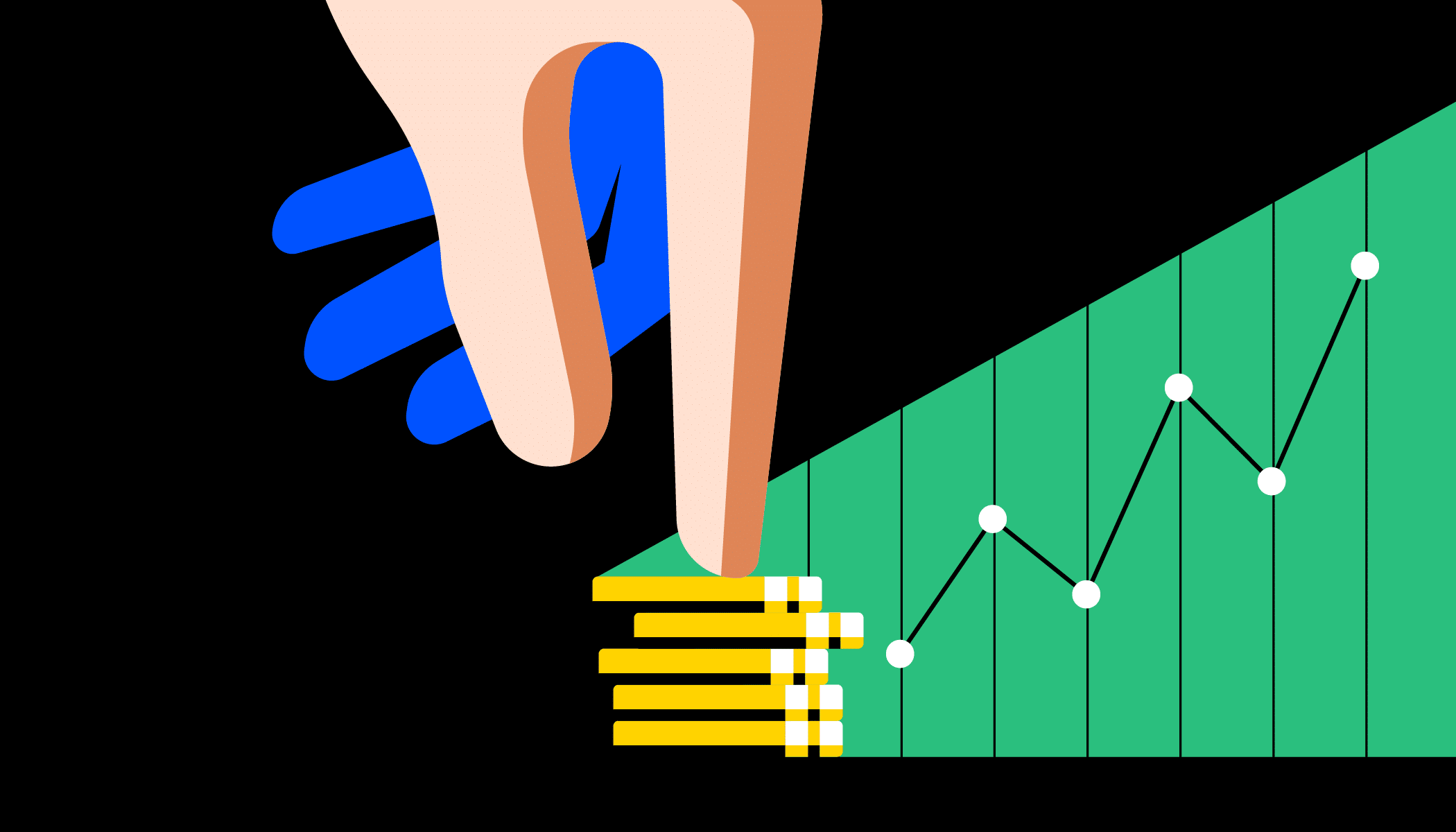 It is crucial to note that while you lock your crypto away, you will still benefit from increasing the token's value. You would still see a 50% increase in the value of your tokens, even if ADA was worth $1 at the time you began staking and $1.50 when the lock-up period ended. Staking crypto has the advantage of earning rewards on two fronts.
With that in mind, it should be noted that originally, staking could only be done by downloading the ledger node of the respective blockchain network to your desktop. As a result, you staked tokens directly on the blockchain using a supported wallet.
In recent years, the staking scene has evolved, making it easier for beginners and experienced investors alike to earn rewards.
Since the best crypto staking platforms are now third-party providers, you can deposit your tokens to begin earning interest. Also you can even earn staking rewards on coins that are not proof-of-stake, as many platforms offer interest-earning opportunities through crypto savings accounts.
Cryptoassets are a highly volatile unregulated investment product.
Lock-Up Periods
There is almost always a lock-up period when staking crypto directly through a blockchain node. In other words, you won't be able to withdraw your crypto assets until after the lock-up period has ended.
While the tokens are locked up, you will still receive staking rewards similar to traditional bonds. It's just that your original investment will not be requisitioned until the end of the agreement.
Additionally, all of the best crypto staking platforms we found during our research process offered flexible programs. That means that even if your interest rate is less favorable, you can still withdraw your staking coins at any time.
Mining vs Staking
Mining and staking are often misunderstood as the same thing. They are, in fact, different processes.
Mining is verifying and confirming new transactions for a blockchain network.
Miners are usually required to install expensive hardware into specialist devices that consume large amounts of electricity.
When new tokens are minted, miners can earn rewards for contributing their resources. The bitcoin network, for example, pays miners 6.25 BTC every ten minutes.
Especially on popular networks like Bitcoin, mining is highly inefficient. That is why stakes are more beneficial. For example, to stake cryptocurrency online, you do not need to purchase any hardware devices or use enormous amounts of electricity.
On-chain vs Off-chain Staking
It is also important to know whether you will initiate the process on-chain or off-chain for cryptocurrency staking. As the name implies, on-chain staking is the act of staking your tokens directly on the blockchain network.
This will typically involve downloading the entire blockchain ledger to your desktop device and connecting via a supported wallet to a node. That allows you to engage directly with the blockchain, but it is best left to those with advanced knowledge of cryptocurrencies.
Using an off-chain stake provider is better for complete beginners if they wish to keep things simple. All of the best staking platforms we reviewed today offer off-chain services, so there is no need for prior experience to get started.
Your agreement is with the platform because you are staking with a platform rather than a blockchain network. Thus, you are done once you have chosen the staking platform, cryptocurrency, and desired lock-up period.
Benefits of Staking Crypto
Staking cryptocurrency isn't for everyone, especially if you want to trade digital currencies actively. Therefore, consider the benefits outlined below to ensure staking is right for your cryptocurrency investment goals.
Earn Interest on Crypto Investments
The chances of receiving dividend payments every month can be high if you own traditional stocks in your portfolio.
However, you will only make money if the value of the digital tokens rises and you sell them. Actually, not unless you decide to store your long-term crypto investments at a top-rated staking platform.
Due to this, you will receive interest for as long as you hold your tokens. Thus, you will have the opportunity to grow your crypto wealth on two fronts – since you will still profit if the digital asset increases in value.
Compound Interest Strategy
Dividend stocks are a great comparison to traditional equity investments in that they allow you to benefit from compound interest.
You can immediately reinvest it back into the same stock whenever you receive a quarterly dividend.
For example, if you received $150 in dividends from Johnson & Johnson, you would be able to purchase two additional shares based on publishing prices.
With each repetition of this process, your ability to earn interest increases since dividends are paid on a greater number of stocks.
Most platforms in this space distribute rewards daily when it comes to staking. As a result, your holdings increase each time you receive a staking reward in the form of new tokens. Furthermore, your daily payments will increase exponentially by reinvesting the tokens back into the staking platform.
Hedge Against Falling Crypto Prices
The other great benefit of crypto staking is that you can hedge against falling crypto prices. Take the case of a long-term investor who holds $5,000 worth of digital currencies in his portfolio.
If the broader markets have a prolonged decline, seeing your portfolio's value decline can be disconcerting. Regardless of how a digital asset performs, you can still earn rewards by staking your cryptocurrency tokens.
5 Crypto Staking Coins
If you are wondering what cryptocurrency you should stake, there are many options you can choose from. You can, after all, earn rewards on digital currencies even if they aren't proof-of-stake projects on the best staking platforms in the industry.
Below is a list of the top five crypto staking coins you should consider for your portfolio today.
1. Cardano

Cardano, one of the most popular proof-of-stake cryptocurrencies in the market, is an ideal blockchain network for earning rewards. This is because Cardano is a multi-billion dollar asset class with a solid roadmap – so you can be sure you're staking coins on a legitimate and trusted protocol.
Many of the crypto staking platforms we reviewed support Cardano, including eToro and Binance. In addition, your Cardano tokens can continue to gain market value while you stake them on your chosen platform.
2. USDC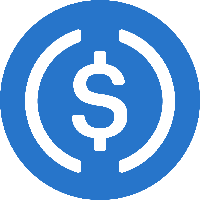 You should consider staking a stable coin like USDC if your main objective is to earn passive income without the broader market's volatility.
Even though other stablecoins can be staked, USDC is backed by Coinbase, so you are sure to be investing in a trusted digital asset. Furthermore, unlike its fellow stablecoin provider, Tether, USDC has had its reserves audited. As a result, each USDC token in circulation is backed by a US dollar 1:1.
The key advantage of USDC is that it allows you to earn interest without worrying about volatility, but it also offers some of the best staking rewards. Aqru, for example, offers up to 12% returns on USDC stakes.
3. The Graph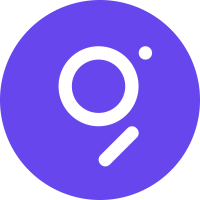 You may want to consider The Graph if you are looking for cryptocurrencies with great upside potential. This is because the underlying technology offered by The Graph enables blockchains to index data through this cryptocurrency, which is backed by the Ethereum network.
Consequently, blockchains can automatically move unnecessary data off-chain, freeing up space so that the network can operate at its optimum efficiency. In addition, several leading platforms offer double-digit APYs on The Graph, which can be staked easily.
4. Ethereum

It is still possible to earn rewards on-chain even though Ethereum is still migrating from proof-of-work to proof-of-stake. However, ETH must be staked a minimum of 32 times before you can be registered as a validator on Ethereum. As of the time of writing, this would amount to a capital outlay of more than $85,000.
On the bright side, you can also join a staking pool on the Ethereum blockchain. It simply means that you will be staking Ethereum with a small amount of money when you join forces with other token holders. Rewards on offer are determined by how busy the network is and how much is collected in transaction fees.
5. BNB

It's possible to earn staking rewards on BNB if you buy it and then avoid the fees that crypto staking platforms charge. As a result, you will never be charged a fee when staking BNB with the Trust Wallet cryptocurrency app. Any stake rewards you receive are 100% yours to keep.
Additionally, if you stake BNB tokens using the Trust Wallet app, you will earn up to 11% APY. The rewards are also paid out daily, which is great for earning compound interest. You can withdraw your BNB tokens with Trust Wallet since it does not require a lock-up period of any sort.
Is Crypto Staking Taxed?
Cryptocurrency taxation is complex and will vary depending on your residency status and personal profile. For this reason, you should seek tax advice from a qualified professional. Additionally, some countries will look to tax staking earnings – although the rules will differ depending on the jurisdiction.
Nevertheless, Coinbase notes the following:
The taxes on stake rewards are calculated based on the fair market value of your rewards on the day you received them.
Potential Risks of Crypto Staking
In the presence of potential rewards, there will also be certain risks. Staking is not exempt from this sentiment, so consider the following risks before proceeding.
Platform Risk
The overarching risk associated with crypto staking resides in the third-party platform itself.
Some providers require you first to deposit your crypto tokens into their wallets so that they can begin the staking process. As a result, you must trust that the platform is acting in your best interest. If a hack occurs and funds are stolen, you may be the victim, even if it does.
Additionally, the agreement you have in place is with the staking platform, not with the corresponding blockchain network. Consequently, when you receive your rewards or make a withdrawal request, you trust that the platform will fulfill its obligations.
Market Value Risk
Staking is often misunderstood as offering guaranteed income. However, you should consider the market value of the cryptocurrency even if the platform keeps to its advertised APY and makes each subsequent payment on time.
For example:
Imagine you sign up with a staking platform that offers a 50% yield annually on your chosen crypto asset
You deposit $1,000 in tokens
After one year, you've earned the crypto-equivalent of 50% – or $500
One year after staking, the respective cryptocurrency increased by 80%.
As a result, even though you earned 50% in additional tokens, your original investment now has a market value of $200
According to the above example, when it comes to crypto staking, you should diversify as much as possible. Thus, you will be less likely to be overexposed to one project.
Don't invest unless you're prepared to lose all the money you invest. This is a high-risk investment, and you should not expect to be protected if something goes wrong. Take 2 mins to learn more. "
FAQs
Is crypto staking worth it?
What is the best crypto staking platform?
Do I pay taxes on staked crypto?
What is the best staking coin?