Swap Free Forex Brokers UK – Cheapest Platforms Revealed
Fact checked
Everything you read on our site is provided by expert writers who have many years of experience in the financial markets and have written for other top financial publications. Every piece of information here is fact-checked. We sometimes use affiliate links in our content, when clicking on those we might receive a commission - at no extra cost to you. By using this website you agree to our terms and conditions and privacy policy.
Many FX traders today rely on Swap Free Forex Brokers whether it be because of their trading strategy, rules they must follow, or just to better manage their trading. Initially intended for Muslim traders, forex swap free accounts have been getting more and more popular among all traders in general.
With several swap free forex brokers out there, this article will help you find the right one for you with our swap free forex brokers lists, insights on swap in forex, and more.
Swap Free Forex Brokers UK List
With just a handful of brokers that offer swap free accounts in the UK, we've devised a list of platforms. Continuing down the article, you will get to better understand each swap free forex brokers' advantages, features, and other relevant information.
Swap Free Forex Brokers UK Reviewed
1. eToro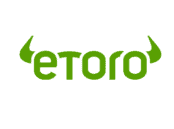 eToro's swap-free accounts are Islamic accounts which are regular accounts that have been converted via customer service. These forex swap free accounts have no overnight fees. Founded in 2007, eToro is one of the frontrunners in the social trading platform industry. With over 20 million customers globally, it's not hard to see why they keep adapting and give value to their users.
Additionally, eToro doesn't charge commissions for trading on forex and has interest-free leverage. 40 currency pairs are tradeable in the forex swap free accounts, with several commodities, currencies, stocks, indices, cryptocurrencies, and ETFs as well.
The social trading platform draws from the needs of customers with key features like an mobile app, copy trading, virtual equity, and customer support.
Another benefit of using eToro is its platform. Older trading platforms usually show too much information and indicators that aren't so intuitive especially for beginners. eToro's platform is simpler, yet still shows the necessary information that traders would use.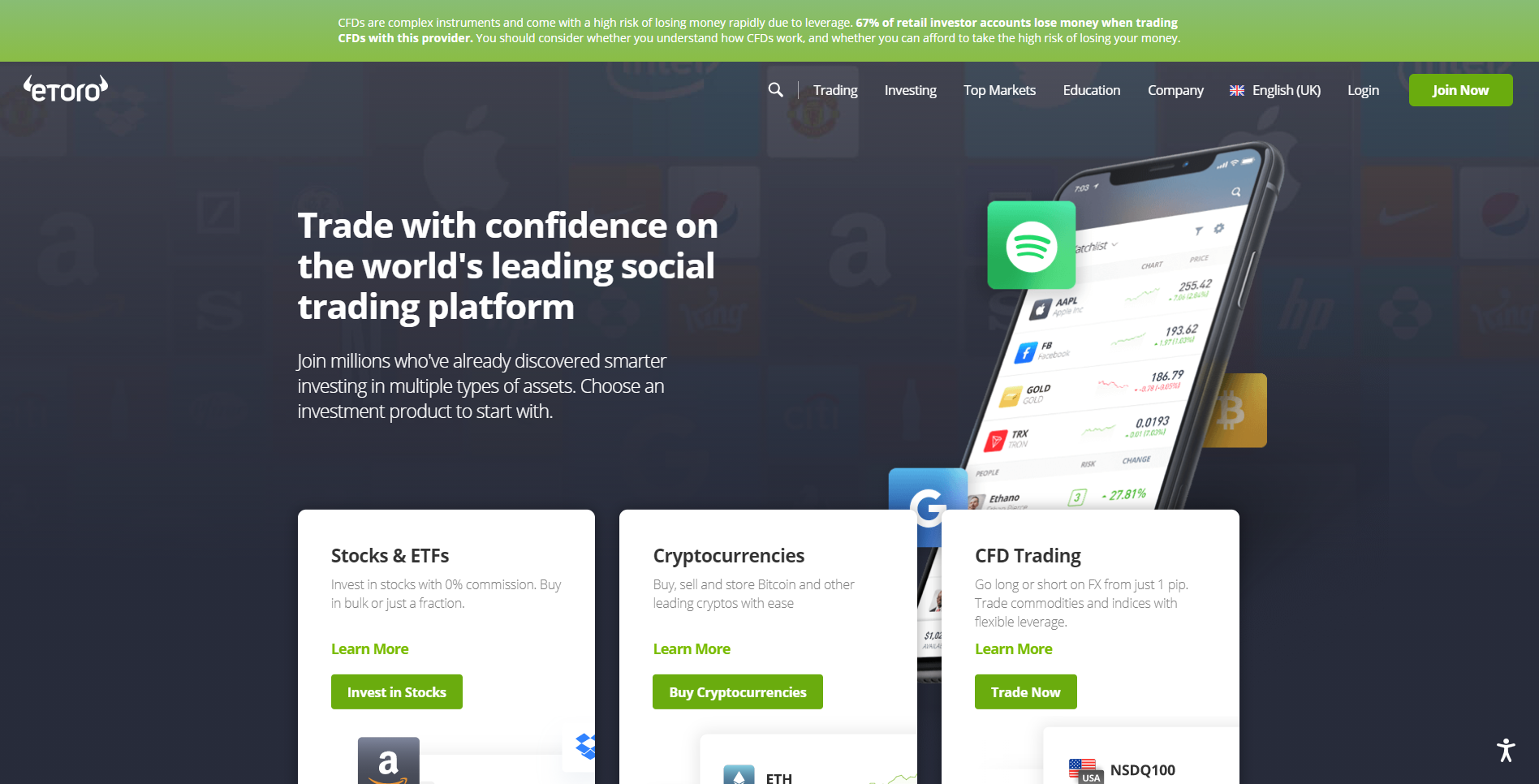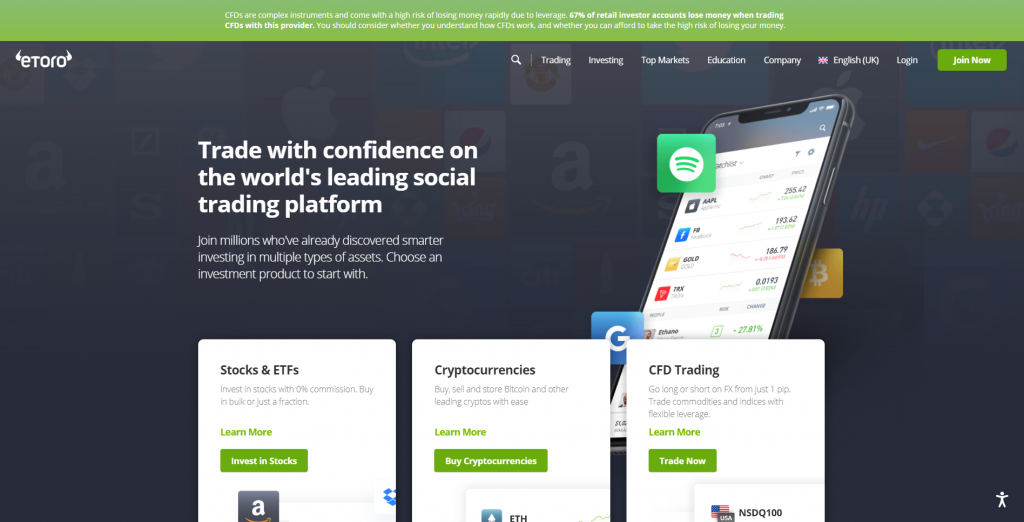 To add, eToro has plenty of payment methods for deposits. You can transfer money via bank transfer, debit/credit cards, and e-wallets like Neteller and Paypal. In terms of fees, there are no deposit fees for the social trading platform. However, there is a one-year inactivity fee to keep in mind of. One way to get around this is to log in at least once per year.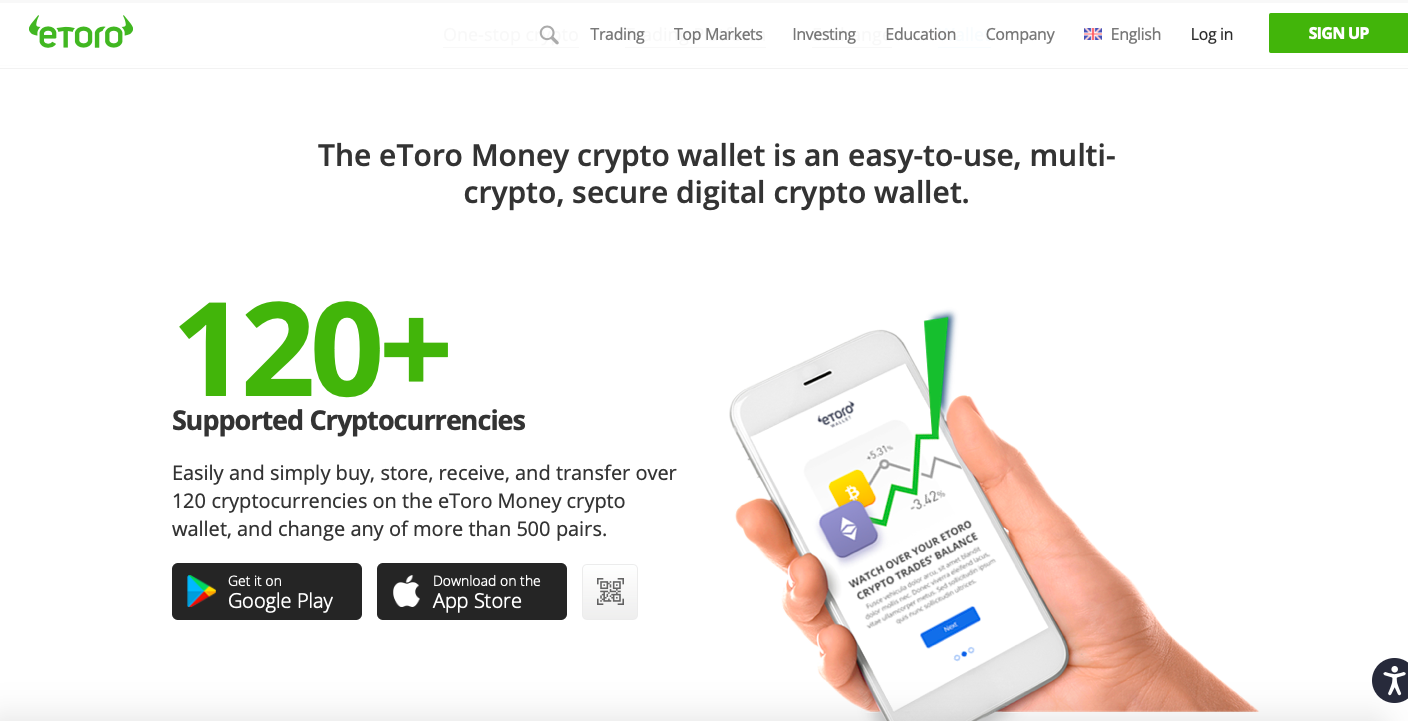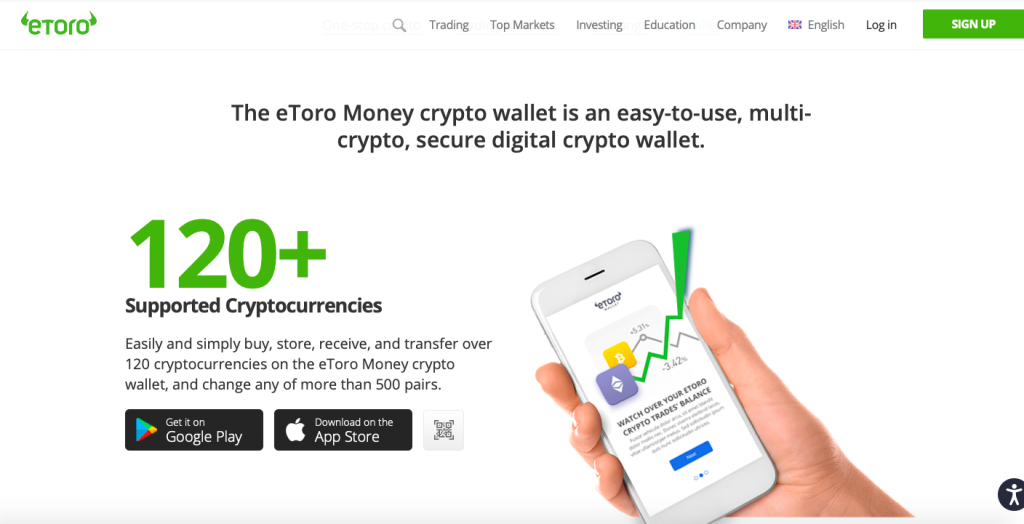 Even with the above mentioned features, a compelling reason to use eToro is its social and copy trading aspects. With an eToro account, you can view the sentiments of other users regarding different equities. News is often shared and even the positions of traders who choose to reveal their portfolios are posted for everyone to see.
Taking this one step further, copy trading in eToro lets users choose the traders they want to copy, decide on the amount they wish to invest, and copy everything they do automatically with the click of a button. Their gains are your gains too, so you have the freedom to choose which traders you want to copy.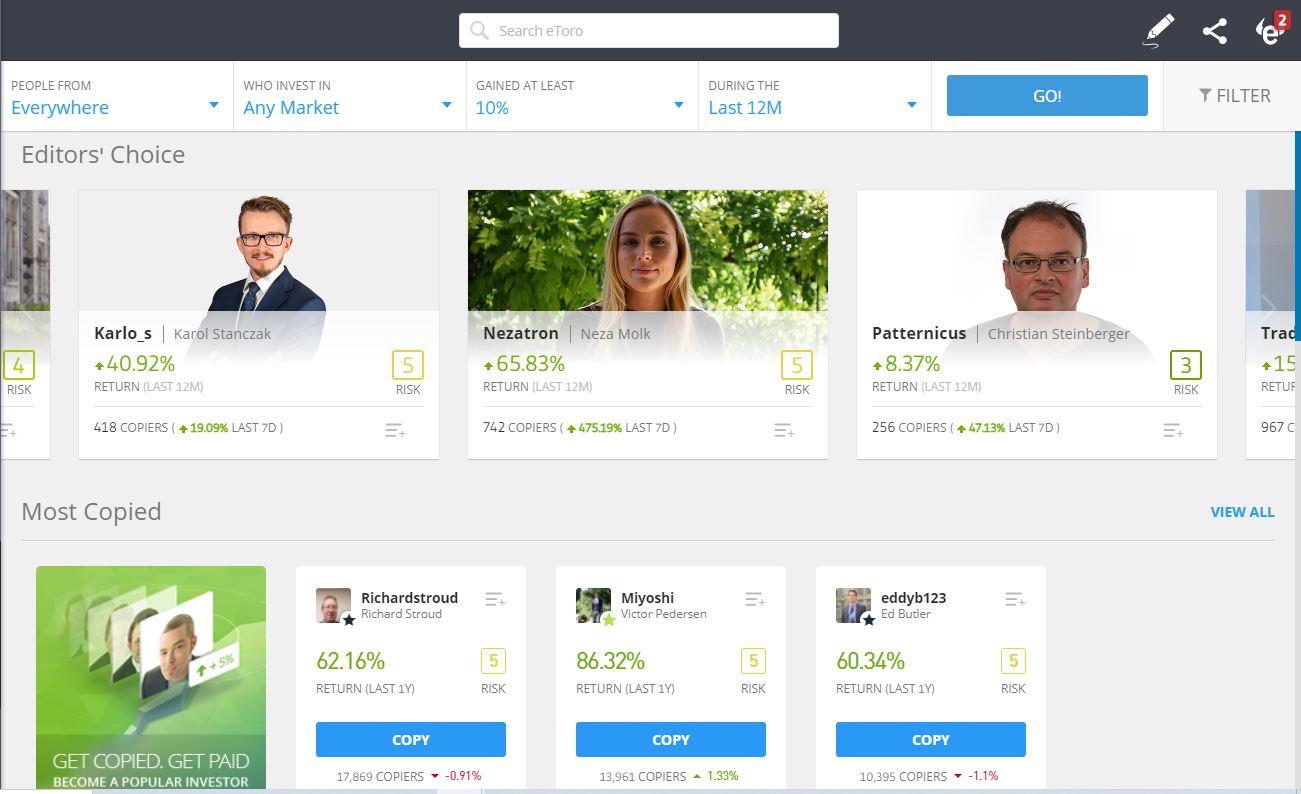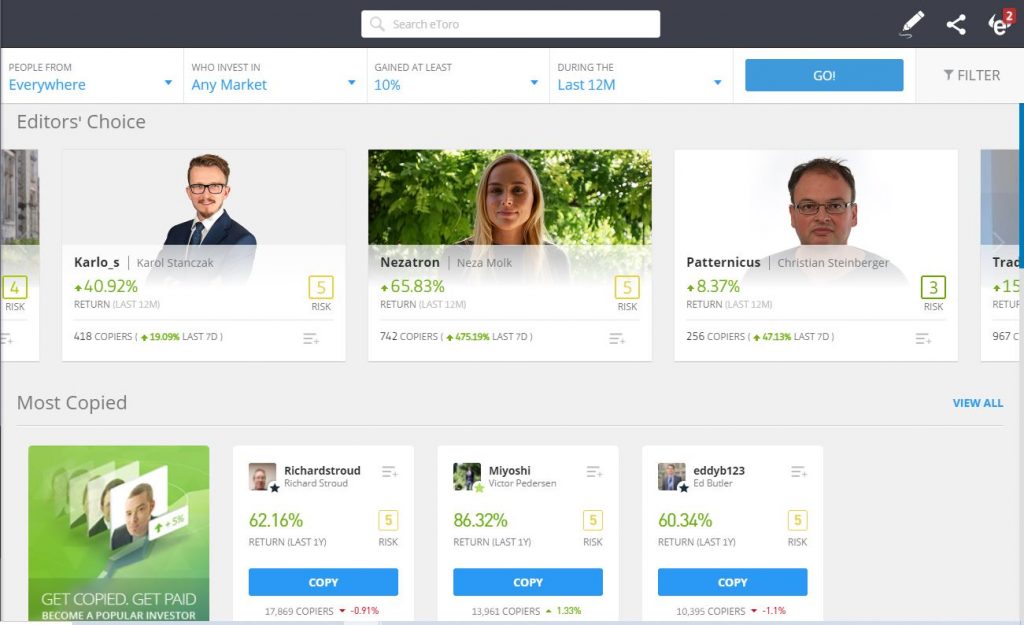 For those who wish to hold their money for investing longer, eToro also offers CopyPorfolios (formerly known as CopyFunds). CopyPortfolios are aggregates of different traders, ETFs, and other equities. eToro markets double-digit yearly returns on their CopyPortfolios and this alone makes it seem worth a shot.
It's important to note that eToro operates on USD, so there are no USD deposit fees. The minimum deposit for swap free accounts in eToro is at $1,000 (~750 GBP). In order to create a swap free account, simply create an eToro account from the site, verify the account, make the minimum deposit, and then contact customer service in order to set up the Islamic account. This will allow you to trade in Etoro which has essentially become a free swap broker for you.
eToro is licensed by both Cyprus Securities and Exchange Commission (CySEC) and the Financial Conduct Authority (FCA). This means that your capital is safe and secure under eToro.
The all-in-one social trading platform also offers 24/5 customer support so that any issues under your swap free account can be promptly resolved. For higher-tiered users who have larger capital in the platform, a personal account manager is given so that issues and queries can be resolved.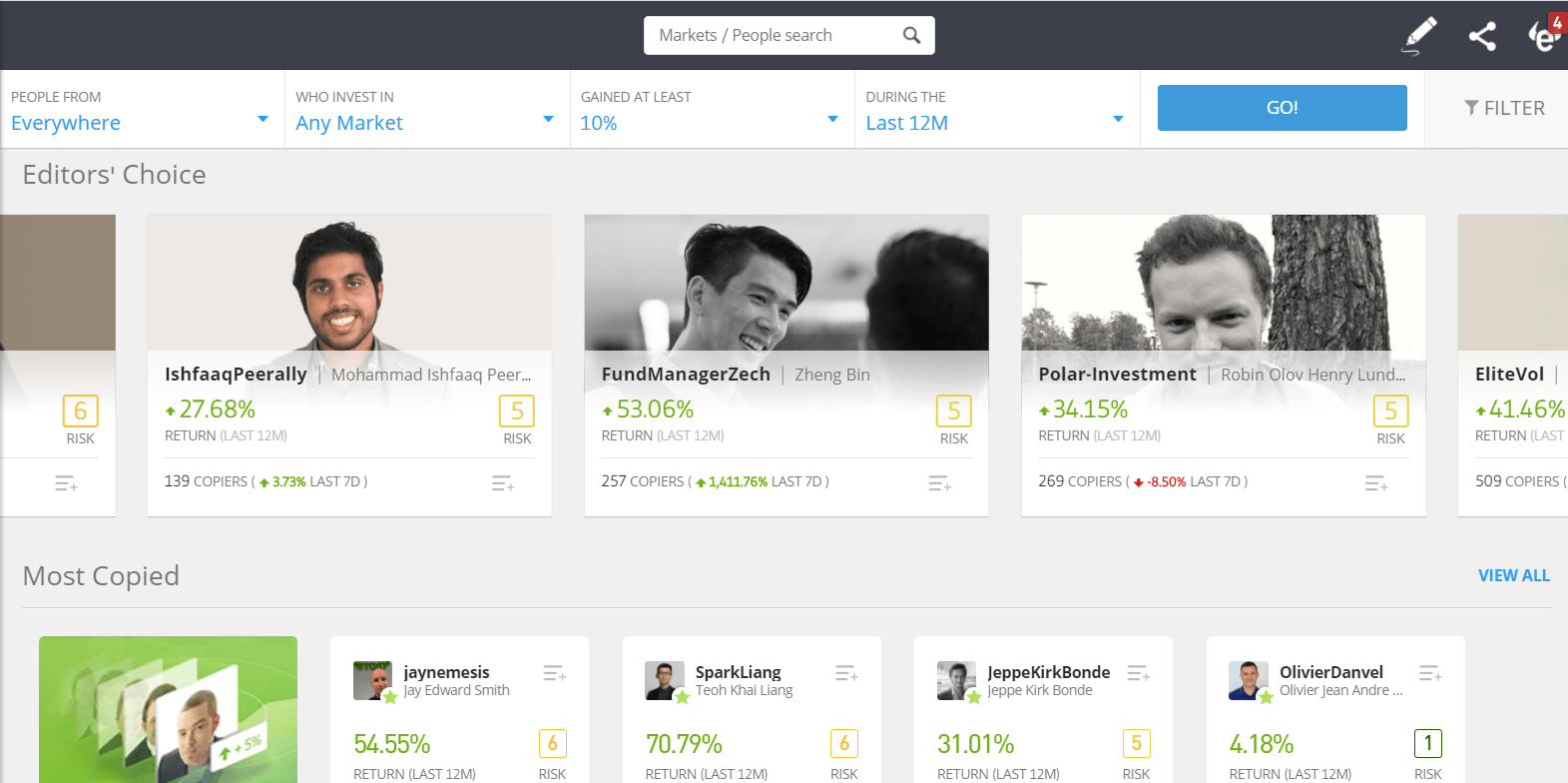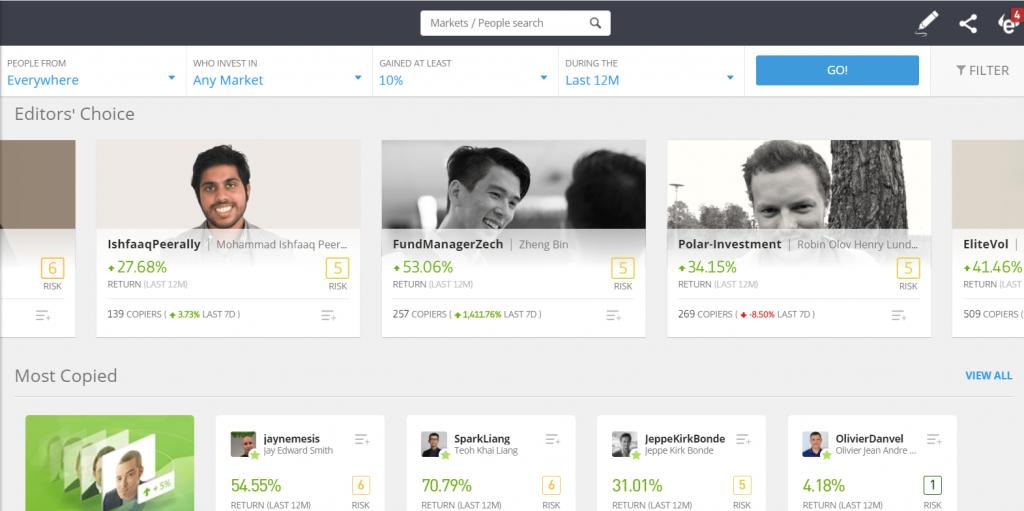 eToro offers accessibility, ease of use, and popularity. With over 20 million users, it's one of the largest swap free forex brokers out there. If you're looking to go free of swap in forex, eToro is a place to start.
eToro fees:
| | |
| --- | --- |
| Fee | Amount |
| Stock trading fee | Free |
| Forex trading fee | Spread, 2.1 pips for GBP/USD |
| Crypto trading fee | Spread, 0.75% for Bitcoin |
| Inactivity fee | $10 a month after one year |
| Withdrawal fee | $5 |
74% of retail investor accounts lose money when trading CFDs with this provider. You should consider whether you can afford to take the high risk of losing your money.
2. AvaTrade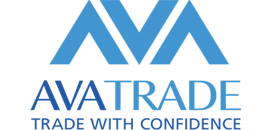 If you're looking for a swap free forex broker that lets you buy and sell forex options then AvaTrade platform is an option for you. AvaTrade is a popular forex broker founded in 2006 and is internationally regulated. Users can trade forex, CFDs, and cryptocurrencies with zero commission, making AvaTrade another all-in-one platform as well.
With over 55 forex pairs from major, minor, and some exotic currency pairs, AvaTrade has plenty to show for itself. Given that it has zero commission fees, the platform becomes suitable for zero swap users who want to push the limits of no fees.
For the more advanced traders, AvaTrade has integrations with MetaTrader 4 (MT4) and MetaTrader 5 (MT5). With a simple interface and tools, AvaTrade's mobile app supports social and copy trading like eToro.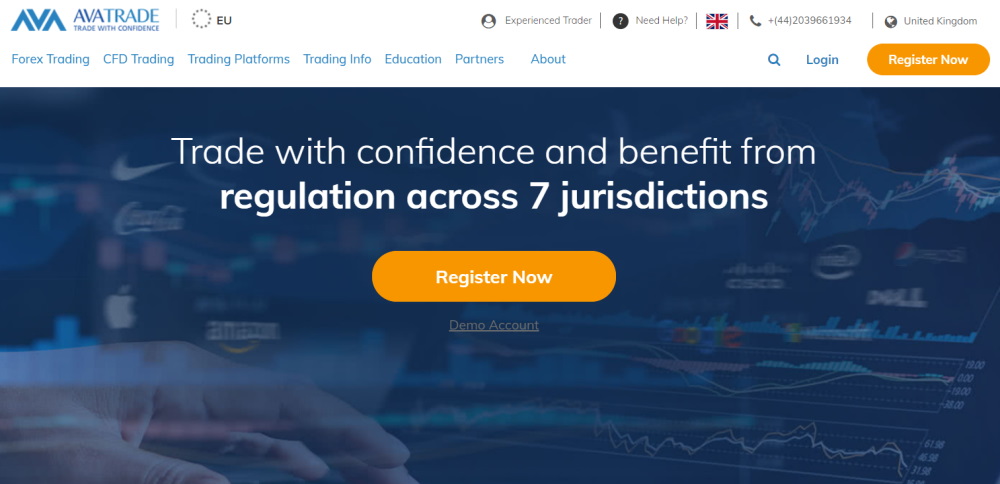 Furthermore, the AvaTrade platform is excellent for traders who love learning new strategies and ways to trade. The broker has lots of educational content available in its web and mobile portals. There's also a demo account available so that new users can use virtual equity to better understand the market movements.
To open an Islamic or swap free account with AvaTrade, a minimum deposit of 100 GBP is required. You'll first need to deposit that amount in a regular account and request to convert the account into a swap-free account. Their customer service is available 24/5 and you can expect the conversion of your account within 2-3 business days.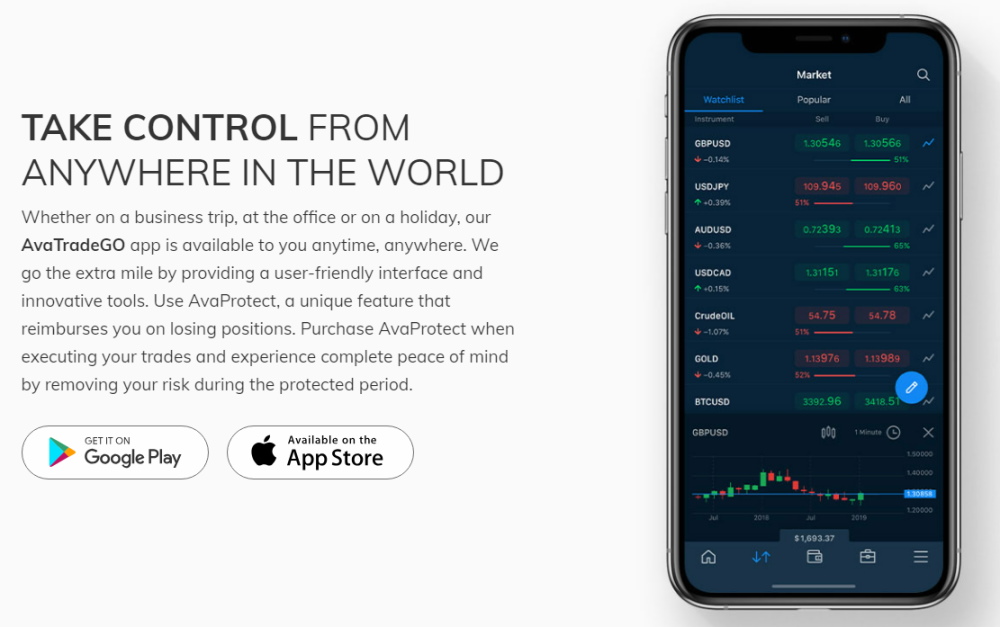 The AvaTrade platform is regulated by both the FCA as well as the Australian Securities and Investments Commission (ASIC) among many more, meaning your capital is securely invested through AvaTrade. Despite being known for forex options trading, AvaTrade has many other features.
Avatrade fees:
| | |
| --- | --- |
| Fee | Amount |
| CFD trading fee | Variable spread |
| Forex trading fee | Spread. 0.9 pips for EUR/USD |
| Crypto trading fee | Commission. 0.25% (over-market) for Bitcoin/USD |
| Inactivity fee | $50 per quarter after three months of inactivity |
| Withdrawal fee | Free |
Sponsored ad. Your capital is at risk.
3. Plus500

Boasting access to over 2000 CFDs across a wide range of different asset classes, Plus500 is the largest CFD provider in the UK. With competitive spreads, low costs, and a proprietary web platform in WebTrader, the Israel-based company gets a spot on our swap free forex brokers lists.
Founded in 2008, the platform has grown to allow trading in multiple different financial industries. With Plus500 you trade a large variety of equities such as:
Cryptocurrencies (availability depends on regulation)
ETFs
Forex
Commodities
Individual Shares
Options
Indices
As the leading CFD trading platform in the U.K., Plus500 allows for what is called guaranteed stop loss orders depending on market conditions. These protect users from market gaps but usually require larger spreads.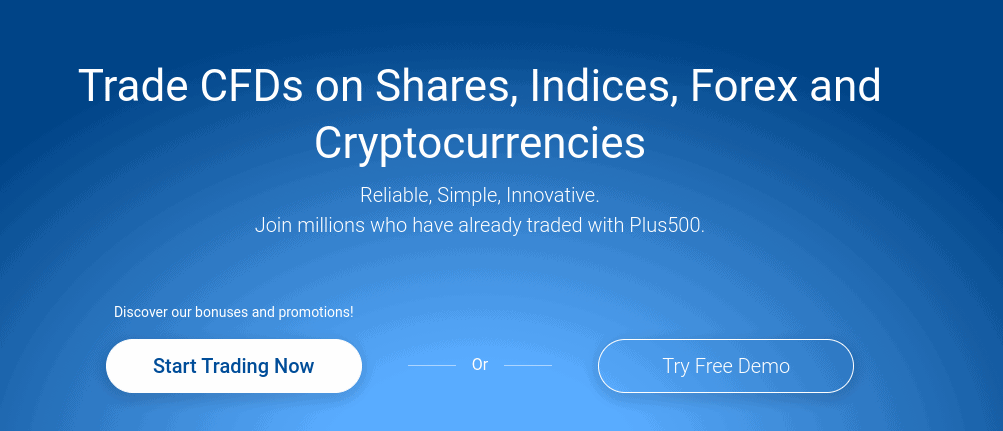 Plus500 is regulated by the FCA, one of the main regulatory agents in the U.K. Such credibility means that your capital is safe and secure.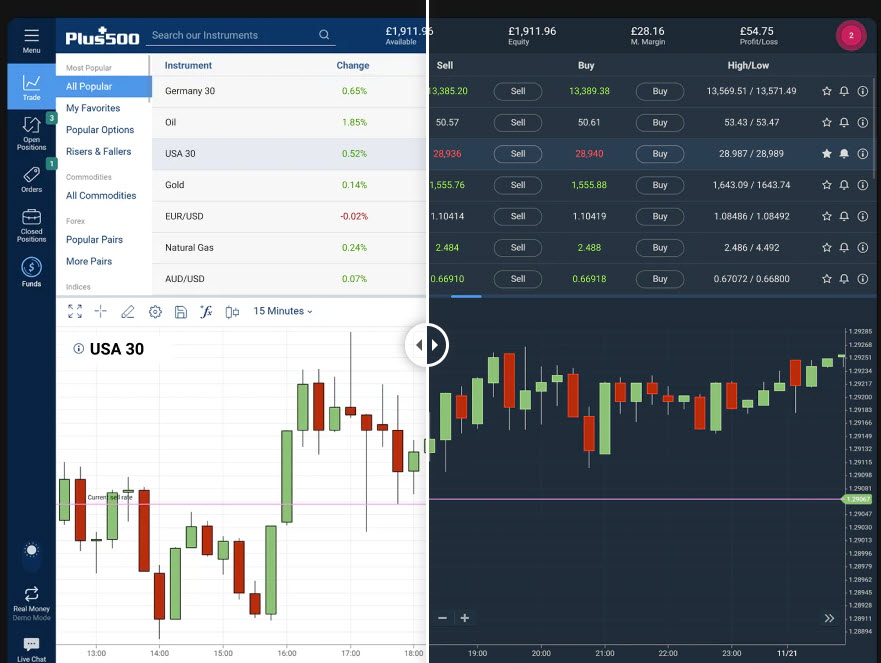 If you want to create a swap-free account in Plus500, create a normal account first and contact their 24/7 customer support to help convert it into a swap-free account.
Plus500 fees
| | |
| --- | --- |
| Fee | Amount |
| Stock trading fee | Spread. 23.51 pips for Amazon. |
| Forex trading fee | Variable spreads |
| Crypto trading fee | Spread. 4.11% for Bitcoin. |
| Inactivity fee | £10 per month after three months |
| Withdrawal fee | Free |
Sponsored ad. Your capital is at risk.
Swap Free Forex Brokers UK Fees & Leverage Comparison
Below is a table comparison of some of the trading and other fees from our Swap Free Forex Brokers.
| | | | | |
| --- | --- | --- | --- | --- |
| | GBP/USD Spread | EUR/USD Spread | Deposit/Withdrawal Fees | Inactivity Fees |
| eToro | 1.4 pips | 1.0 pips | $5 per withdrawal | $10 per month after 12 months |
| AvaTrade | 1.6 pips | 0.9 pips | None | $50 after 3 months of inactivity and a $100 administration fee after one year |
| Plus500 | 1.3 pips | 0.8 pips | None | $10 per month after 3 months of inactivity |
Below is a leverage comparison of the three Swap Free Forex Brokers for major and minor currency pairs.
| | | |
| --- | --- | --- |
| | Major Currency Pair  Leverage | Minor Currency Pair Leverage |
| eToro | 30:1 | 30:1 |
| AvaTrade | 30:1 | 30:1 |
| Plus500 | 30:1 | 30:1 |
What Does Swap in Forex Mean?
A swap in forex is a transaction where two parties exchange a certain value of money but in different currencies. Because forex deals with two different currencies and both currencies have different interest rates, one party will earn or lose interest based on the discrepancy. Essentially, the parties loan each other money until they need to repay the amounts back at a specified date and exchange rate.
In simpler terms, the difference in interest rates between currencies means that there will be someone who will have to pay interest via swap and another who will be paid the interest via swap.
What is a Swap Free Forex Account?
Earlier in the article, we mentioned how forex swap free accounts were created to let Muslim traders partake in forex. Shariah law states that engaging in a contract that includes charging and receiving interest is strictly forbidden. Removing all swap in forex within a forex swap free account is the only way for Muslim traders to continue their practice.
As the name suggests, swap free forex accounts do not generate swaps. In forex, a swap is an interest that a broker charges when a trader decides to keep their position open overnight.
Additionally, swap free trading accounts do not generate swap interest which is the discrepancy between the interests of the currencies being exchanged as mentioned previously.
Swap free accounts are usually offered to Muslim traders to Islamic forex trading accounts, but some brokers also provide them to all traders.
Brokers earn from swap-free accounts by charging spreads or other fixed fees they may charge.
Tips For Trading With Swap Free Forex Accounts in the UK
It might be daunting to face the technicalities that come with swap-free accounts in forex. However, with a decent understanding of what swap in forex is and a few tips that we'll show below, you'll be able to better manage your forex swap free account.
Leverage
Price changes in forex are usually very small, especially when it comes to major currency pairs like EUR/USD. Because of this, many traders use leverage when it comes to their forex trading. Leverage essentially is borrowing money from your broker in order to increase your trade position and earn more from small price changes.
One of the main reasons why traders opt for swap-free accounts is so that they don't have to pay the overnight fee which is the interest for holding the broker's money in an open position. As a swap-free forex trader, you'll likely want to use leverage to take advantage of this.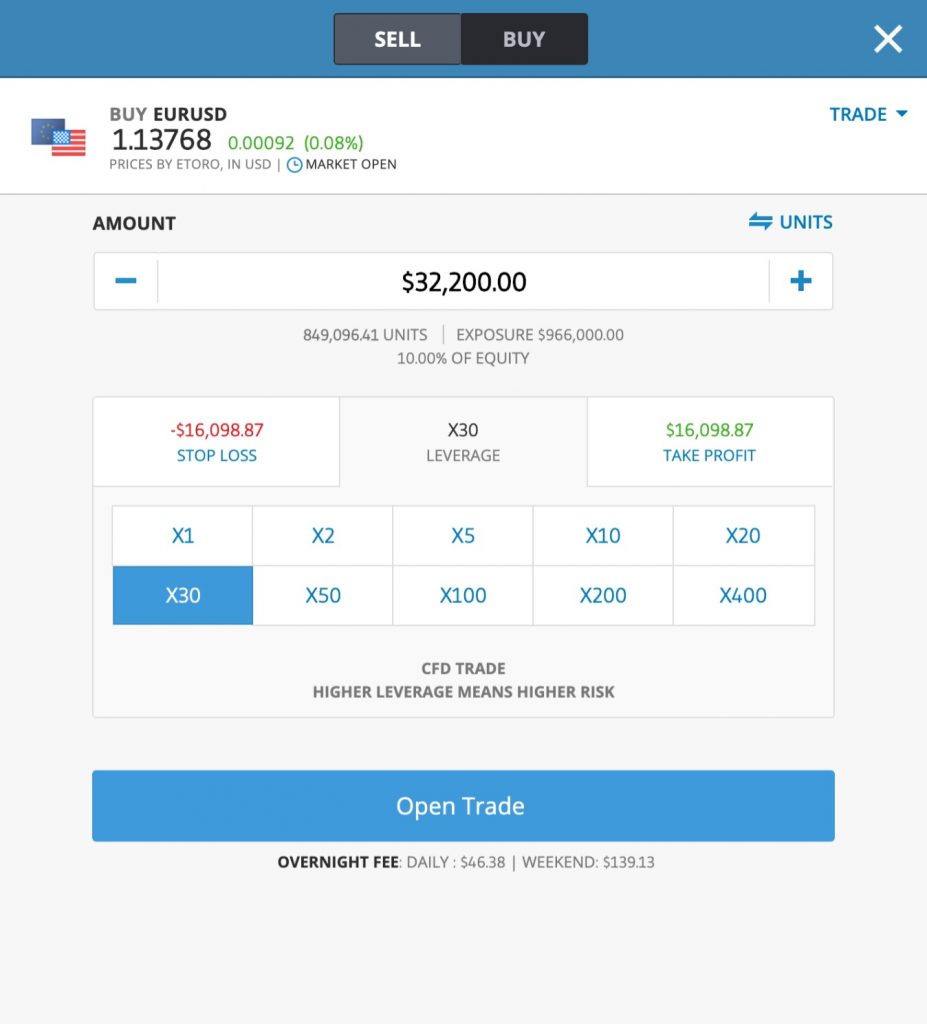 Leverage isn't completely for forex only, it can be used for other equities such as cryptocurrencies and stocks. There are plenty of leveraged trading platforms out there to choose from if you wish to trade other financial instruments.
Although leverage in forex means that your gains from small price changes are increased, this also means that your losses are just as significantly increased. Be careful especially when currency pairs become extremely volatile. Use a trading strategy that takes into account your swap-free account and understand your time frame for it.
Fixed Rates
Brokers will usually profit from swap free accounts mainly through the spread or the bid/ask price. However, some brokers might charge a fixed-rate fee instead of swaps. Make sure to check with your broker on what conditions they have regarding their swap free accounts.
Once you know how much your fixed rate is for when you make forex CFD trades, you can then account for it in your trading strategy. For example, if you plan on holding for a couple of days, you can add the costs of holding the position based on the number of days you plan on holding. Conversely, if your plan is more long term you may review the rates given the number of weeks.
Bottom line
Using a swap-free account has its advantages and disadvantages. Make sure that at the end of the day your trading strategy and style compliments the advantages of swap-free accounts. If this isn't the case then you'll need to rethink how you'll want to trade using forex swap free accounts.
If you're a beginner in forex, you may want to try trading with a virtual account for at least one month. You'll get to understand how much leverage affects your position as well as any other costs that might affect your profits once you close certain positions.
For more adept forex traders who are looking to get into swap free accounts, make sure that you'll benefit from having no swap costs. Again, check the broker that you wish to have your swap free account with and see if they have special costs and conditions associated with the account. The end goal for trading is to make a profit by managing costs, assessing risk, and making sure you set yourself up for the safest system for you.
It's always important to keep in mind that all trading carries risk, whether it be through swap free trading in forex or even stable ETFs. Be prepared to invest only what you can afford to lose and practice responsible trading.
Conclusion
If your trading strategy calls for swap free trading in forex, make sure to get the one that suits you. Among swap free forex brokers in the UK is eToro.
FAQs
What is a swap in forex trading?
How much money do I need to trade with a swap free forex account in the UK?
Which brokers have swap free forex accounts in the UK?
Am I entitled to open a swap free forex account in the UK?
Can I trade cryptos with a swap free account?