Islamic Forex Brokers UK – 2023 Reviews
Fact checked
Everything you read on our site is provided by expert writers who have many years of experience in the financial markets and have written for other top financial publications. Every piece of information here is fact-checked. We sometimes use affiliate links in our content, when clicking on those we might receive a commission - at no extra cost to you. By using this website you agree to our terms and conditions and privacy policy.
While there are several forex brokers that you can use to trade currencies, very few of them have Islamic accounts, especially in the UK. In this guide, we have reviewed some Islamic forex brokers in the UK for 2023.
UK Islamic Forex Brokers List
Selecting the right Islamic broker is not that different from selecting a normal broker, in that there are several different features and characteristics that you have to keep in mind:
3 Provider that matches your filters Providers that match your filters
Funding Methods
76.57% of retail investor accounts lose money when trading CFDs with this provider
Spread min.
0.5% to 1.5% pips
Funding Methods
Regulated by
FCACYSECASIC
74% of retail investor accounts lose money when trading CFDs with this provider.
Funding Methods
Regulated by
FCACYSECASIC
Trading CFDs involves substantial risk of loss and may not be suitable for all investors.
Islamic Forex Brokers UK Reviewed
1. eToro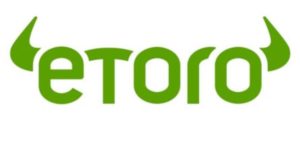 eToro is, on the whole, the most well-known Islamic forex broker in the UK for 2023. They offer Islamic accounts with no rollover fees on overnight contracts, thus eliminating the problem of charging interest and resulting in the account being halal. They also do not charge commissions for trading on forex and have interest-free leverage. This makes them the ideal Islamic trading platform for any trader.
They offer over 40 currency pairs on their Islamic trading account, in addition to several commodities, currencies, stocks, indices, 60+ cryptocurrencies and ETFs. The process to set up an Islamic account is to set up a regular account and get it converted into an Islamic account, and this has been discussed below in detail. However, the minimum deposit requirements for an Islamic account are much higher than those for regular accounts, at 1000 GBP instead of just 150 GBP.
This is made simple by the fact that eToro accepts a variety of different payment methods, including credit/debit cards, bank transfers, and a variety of international wallets. There are no deposit fees, and the inactivity fees that eToro charges only come into effect if your account is inactive for more than a year.
They have their own trading platform, which stands out from its competitors because of the simple interface, making it extremely easy to navigate. They have a web portal and a mobile app, meaning that you can check your trades and portfolio on the move too. They also have a variety of charting tools that are useful for beginner and intermediate traders. Since it is a social trading platform, you also get access to the news feeds and get to see what other traders think about major market events. This allows you to view the market sentiments and predict the momentum more accurately, improving the quality of your forecasts and assumptions.
eToro also offers a copy trading feature, wherein you can look at the trades other more experienced traders are making, and choose to copy them. By doing this, you can capitalize on their expertise and put your portfolio on autopilot. The range of options that eToro offers in terms of people you can copy is unparalleled in the industry. Therefore, copy trading with eToro is as simple as creating an account, searching for people who you wish to copy, and then depositing funds into the copy trading portfolio. Your portfolio will then mirror all of their existing trades, allowing you to take advantage of their expertise and their knowledge and profit from it.
eToro are insured by both CySEC and the FCA, meaning that they are a licensed broker. This ensures that your capital is safe and secure when it is invested with them. This is the reason they have a full KYC (Know Your Customer) verification process, requiring new users to submit proof of their address as well as their ID. you can only begin to trade after your verification process has been completed and your documents are deemed to be legitimate by their Compliance department.  eToro also offers 24X5 customer support to resolve any queries with regards to their platform or the process of setting up an Islamic account.
eToro fees:
| | |
| --- | --- |
| Fee | Amount |
| Stock trading fee | Free |
| Forex trading fee | Spread, 2.1 pips for GBP/USD |
| Crypto trading fee | Spread, 0.75% for Bitcoin |
| Inactivity fee | $10 a month after one year |
| Withdrawal fee | $5 |
74% of retail investor accounts lose money when trading CFDs with this provider. You should consider whether you can afford to take the high risk of losing your money.
2. AvaTrade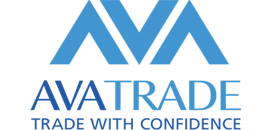 For Islamic traders who wish to buy and sell forex options, AvaTrade is one of the most popular trading platforms available. While it offers access to forex options, there are a lot of other factors that make AvaTrade a desirable broker. For starters, it offers over 55 forex pairs, ranging from major to minor and even exotic currency pairs. All trading through AvaTrade is done in a 100% commission-free manner, thus making the platform compatible with Sharia law.
The AvaTrade platform is available for both mobile and web portals, and you can open up profit and loss charts to see the likelihood of profit on a particular trade using the historical volatility. Using the interface and tools, you can perform technical analysis. They also have a news feed and an economic calendar for you to be able to keep up with the recent economic events. They also support social trading and copy trading, the same as eToro, through their app.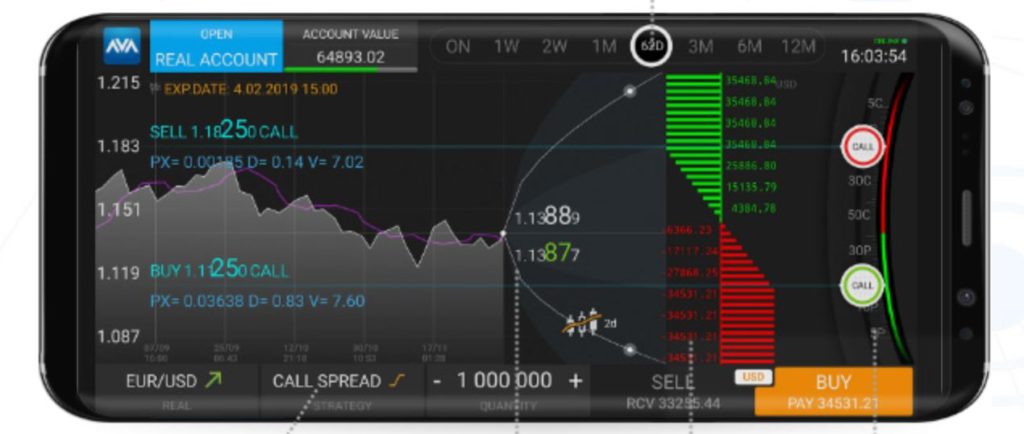 The platform is regulated by both the FCA and Australia's ASIC, meaning that your money is secure when you invest and trade via AvaTrade. To open an Islamic forex account with AvaTrade, you need to deposit a minimum of 100 GBP into your regular account and then make a request for a swap-free account instead. Their customer service is available 24X5 to deal with such queries, and your account will get converted within 2-3 business days at the most.
Avatrade fees:
| | |
| --- | --- |
| Fee | Amount |
| CFD trading fee | Variable spread |
| Forex trading fee | Spread. 0.9 pips for EUR/USD |
| Crypto trading fee | Commission. 0.25% (over-market) for Bitcoin/USD |
| Inactivity fee | $50 per quarter after three months of inactivity |
| Withdrawal fee | Free |
Your capital is at risk.
3. VantageFX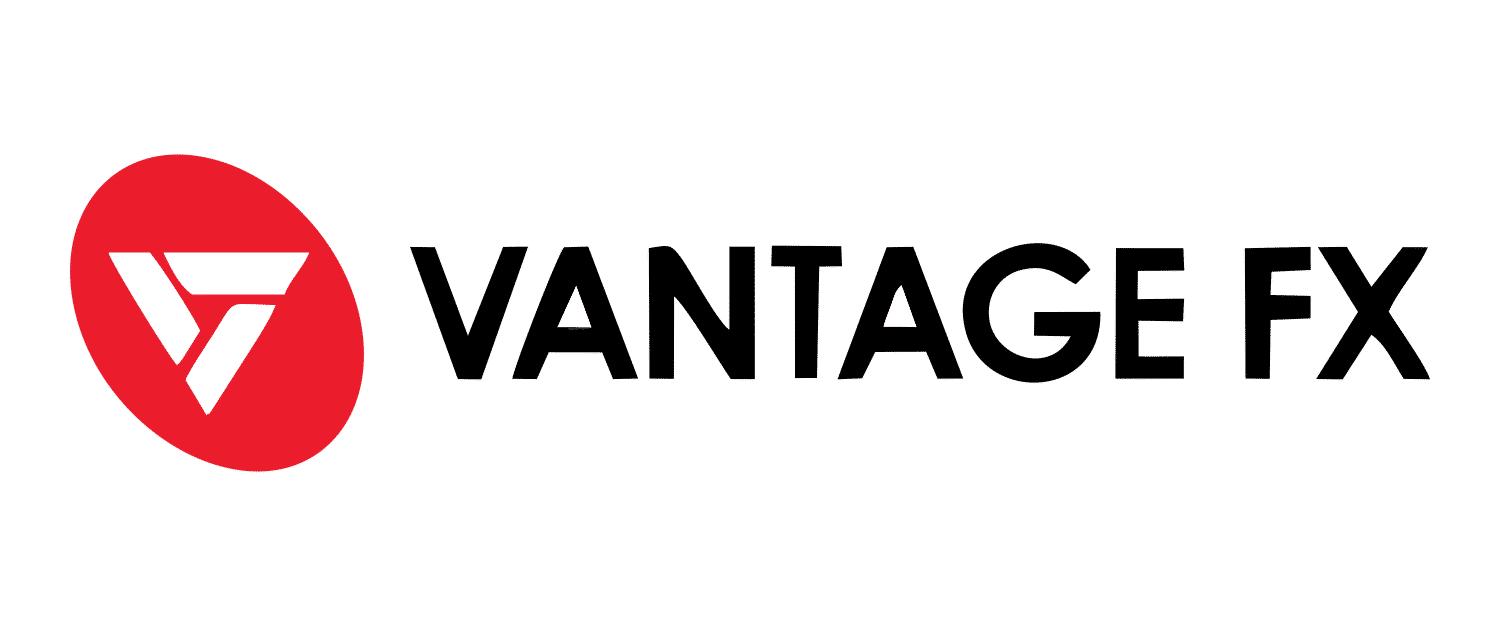 VantageFX is another UK broker that offers Islamic forex accounts. This platform is for traders who wish to trade on high leverage, as they provide leverage of up to 500x on some major currency pairs. In addition to this, even on minor and exotic currency pairs, VantageFX usually offers leverage of up to 75x or greater.
Another major advantage that VantageFX offers is that it has two account options: the STP and the ECN order processing methods. Each of these methods has its own advantages and disadvantages, and they also offer different spreads. While the spreads for STP accounts start at 1.6 pips, those for ECN start at 0 and have a commission of $3 per lot instead.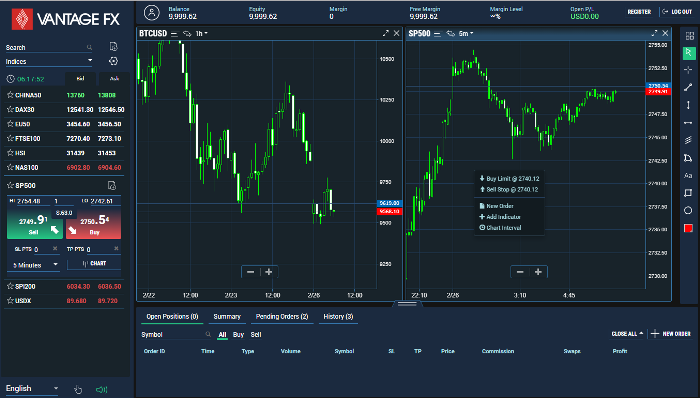 While VantageFX has a platform that is simple to navigate, it is a bit lacking in tools for advanced charting and technical analysis. Therefore, VantageFX is also compatible with the MT4 trading platform, allowing for the use of automated trading, signals, and bots. This also allows you to backtest any strategies you might have against the market's past performance.
VantageFX has over 40 forex pairs that you can trade on, and they have low minimum deposit requirements, even for Islamic trading accounts. For example, the minimum deposits are 200 GBP for an STP account and 500 GBP for an ECN account. They offer 24X5 customer service assistance for any queries regarding the conversion of a regular account to an Islamic trading account.
VantageFX fees:
| | |
| --- | --- |
| Fee | Amount |
| Stock trading fee | Variable spread |
| Forex trading fee | Spread, 1.4 pips for GBP/USD |
| Crypto trading fee | N/A |
| Inactivity fee | Free |
| Withdrawal fee | Free |
Your capital is at risk.
4. Forex.com

Forex.com is another Islamic brokers, and it is the most popular choice among US investors. It was one of the initial pioneers of forex trading among retail investors and has been there since 2001. Since it is primarily based out of the US, it is regulated by the SEC as well as the CFTC. it allows you to trade on over 80 currency pairs, alongside cryptocurrencies and major commodities such as gold and silver.
They have two types of accounts available: a standard account and a commission account. A standard account has spreads, which are as tight as 1 pip for major pairs. On the other hand, a commission account has 0 spreads but instead charges a commission of $5 for every lot of 100,000 that you trade.
One of the biggest USPs of Forex.com is that it provides a detailed analysis of the forex market, which is unrivalled by almost any other platform. It offers professional reports as well as a news feed and an economic calendar so that you watch out for major events and adjust your strategies accordingly. Its platform is also unique for having a built-in tool for pivot point analysis, to take advantage of technical price movements.
Their web and mobile platform is easy to use and interact with and includes performance analytics so that you can analyse your losses and wins to fine-tune your strategies. They require a minimum deposit of 100 GBP, however, you can only add funds through a bank transfer or a debit card.
Forex.com fees:
| | |
| --- | --- |
| Fee | Amount |
| Stock trading fee | o% Commission |
| Forex trading fee | Variable spreads starting from 0.1% |
| Crypto trading fee | Spread. From 35 for Bitcoin. |
| Inactivity fee | $15 per month after one year of inactivity |
| Withdrawal fee | Free |
Sponsored ad. Your capital is at risk.
Islamic Forex Brokers UK Comparison
A tabular representation of some of UK brokers, along with their pricing structure, their USD/GBP and EUR/USD spreads, the leverage they offer, and the withdrawal fee that they charge has been given below. While searching for the right broker for your Islamic forex trading account, these are all the factors that you should consider to make sure that you are making the right decision.
| | | | | | |
| --- | --- | --- | --- | --- | --- |
| Platform | Pricing Structure  | USD/GBP Spread  | USD/EUR Spread | Maximum leverage | Deposit/Withdrawal Fees |
| eToro | Spread | 2.1 pips | 1 pip | 30x | $5 withdrawal fee |
| VantageFX | Spread (STP) and Commission (ECN) | 1.4 pips (STP) and $3 per lot (ECN) | 1.1 pip (STP) and $3 per lot (ECN) | 500x | None |
| AvaTrade | Spread | 1.6 pips | 0.9 pips | 400x | None |
| Forex.com | Spread (STP) and Commission (ECN) | 1 pip (STP) and $5 per lot (ECN) | 1 pip (STP) and $5 per lot (ECN) | 50x | None |
How Is An Islamic Broker Different
Under Sharia or Islamic law, trading is considered haram and is forbidden. Islamic brokers solve this problem by trading and operating in a more halal manner, thus allowing Muslim traders to also trade forex. The key difference is in the practice of charging interest that differs between traditional brokers and Islamic brokers.
In a traditional forex account, when you hold a position for more than one trading day, the contract must then be rolled forward for the next day. This happens at the end of every day for all open positions at the time. Forex brokers usually charge you interest for rolling over your positions. This is called an overnight fee since it only applies if you hold your positions overnight, or a swap fee since the broker has to swap out your old contracts for new ones that are valid for the new day of trading.
The issue that arises from this is that interest payments are prohibited in Islam because they are considered to be a form of usury. Islamic forex brokers, therefore, do not charge overnight interest or a swap rate, and instead, they come up with other ways that do not involve charging interest. Under the traditional model, any trader who holds a position for more than one trading day would be in violation of the Islamic rules.
Islamic forex brokers get around this problem by choosing to do one of the following: they either require a larger minimum deposit, charge a looser spread, or charge a flat fee for rolling over your contracts at the end of every trading day. This way, they can still maintain their revenue stream without violating the principles of Sharia law.
Conclusion
eToro, being the an up to date Islamic forex broker in the UK for 2023, makes it simple for you to keep your trades halal, as do a number of UK brokers we reviewed. They tend to all offer swap-free accounts that do not charge interest and cater to the needs of their Muslim traders specifically. In addition to this, they also have high leverage and a choice of over 2400 financial assets to choose from, making them the a suitable choice for Islamic forex trading.
FAQs
What is a swap charge in forex trading?
Do Islamic forex accounts cost extra?
How much money do I need to open an Islamic account in the UK?
Is forex trading halal in Islam?
Can I trade with leverage with an Islamic forex broker in the UK?