Avatrade Review UK – Pros & Cons
Fact checked
Everything you read on our site is provided by expert writers who have many years of experience in the financial markets and have written for other top financial publications. Every piece of information here is fact-checked. We sometimes use affiliate links in our content, when clicking on those we might receive a commission - at no extra cost to you. By using this website you agree to our terms and conditions and privacy policy.
There are popular forex and CFD. The broker, AvaTrade, was established in 2006 and is regulated by several financial authorities like the ASIC and the Central Bank of Ireland. The users of Avatrade can trade forex, CFDs, and cryptocurrencies without having to pay any commissions.
Our comprehensive AvaTrade review 2022 examines various key metrics, from fees and commissions to pay and mobile trading options. We'll look at some reasons why AvaTrade might be a suitable broker for you if you keep reading.
What is Avatrade UK?
AvaTrade, founded in 2006, is an international firm that offers CFDs (contracts for difference) and forex trading. Several top-tier financial institutions regulate the firm.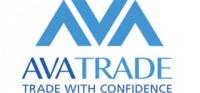 As far as trading assets are concerned, this AvaTrade forex review shows that it is possible to trade forex and a wide array of CFD. Derivatives include stocks, bonds, ETFs, commodities, and indices. In addition, the AvaTrade platform allows you to trade seven different cryptocurrencies directly through its interface with zero commissions and no bank fees applied to your transactions.
Let's say a client based in the UK wants to trade minor, major, or exotic currency pairs. Then, they can download MetaTrader 4 and MetaTrader 5 platforms for Windows and iOS and a Web-based version and the mobile trading app for iOS and Android devices.
You can practice your trading strategies in a risk-free environment by opening a free paper trading account with $100,000 of virtual funds at AvaTrade and taking advantage of more than 250 financial instruments, including 24/7 trading in cryptocurrencies.
What Can You Invest in and Trade on Avatrade UK?
Our Avatrade UK review shows several options to trade on this broker. These are the ones that investors can find of some help.
Forex Trading
A forex market is a global financial marketplace whereby the daily trading of fiat currencies takes place. Having an average daily trading volume of more than $6 trillion, the forex market is one of the largest financial markets in the world. There is no doubt that this casts a shadow over the stock market's total value daily. The exchange of currencies takes place for many different reasons, notably to trade goods and services, hedge against risk, and speculate.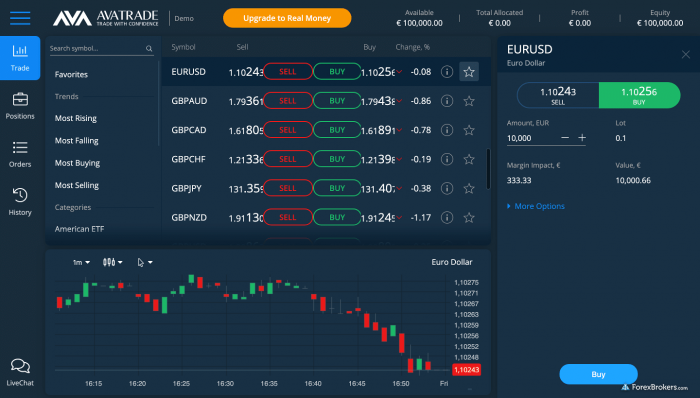 Due to the above, AvaTrade is a free trading platform compensated through the spread. Therefore, you can trade popular and major forex pairs like EUR/USD, GBP/USD, and USD/JPY with zero commissions. In addition, all financial instruments are traded on margin, which is a fantastic way for clients to leverage their investments. Hold your position open after the end of the standard trading hours. The forex trading conditions will show the leverage and margin requirements, as well as the overnight interest rate on your position.
Retail traders who trade the EUR/USD pair, for example, have the daily overnight interest rate for buy positions of -0.0064%, the spread is 0.9 pips, the margin rate is 3.33%, and you can leverage up to 30:1.
CFD Trading
A contract for differences is a contract between buyers and sellers. During the opening and closing of a contract, a difference in the value of an underlying asset is exchanged.
Investing in CFDs allows investors to speculate on the price movements of financial instruments, but they don't gain any ownership of the underlying assets.
Traders can speculate on price movements that can go up or down through CFD trading. That is one of the benefits of CFD trading. In a nutshell, you can create a traditional long trade in which instruments are purchased, as well as a short trade in which you earn a profit when the underlying asset's price drops.
In other words, if you think that crude oil prices are going to drop, you might want to sell CFDs based on crude oil, for example. It is important to understand that if the price of crude oil plummets, returns will be earned when the short position is closed. On the other hand, if the value of crude oil increases, the short trade will result in losses when it is closed. It is only when the position is closed that potential profits and losses become apparent.
Many CFD trading strategies can be employed by an individual, including day trading, swing trading, and scalping. In addition, by using CFDs, you will gain access to a wide variety of international assets from a single trading account.
In the case that you were interested in trading Apple Stock C.F.D.s on AvaTrade, you could do so with a typical spread of 0.13% and leverage of up to 5:1.
AvaTrade offers the following CFD trading options:
Indices Trading
Stock Trading
Commodity Trading
Bond Trading
ETF Trading
Avatrade UK Fees & Commissions
If you trade forex, CFDs, or cryptocurrencies with AvaTrade, you will not be charged a commission fee for any trades you make; the only fees you incur are the bid-ask spread and overnight financing fees you keep your positions open after the standard trading hours.
It is important to recognize that typical spreads are only indicative amounts since they are highly affected by market conditions and macroeconomic events that influence the financial markets. The margin requirements for margin trading can vary based on many factors, including the size of the trade, news releases, and market volatility.
They do not charge a deposit or withdrawal fee for non-trading fees and no account fees. However, accounts with AvaTrade brokerages are subject to an inactivity fee of $50 after a period of inactivity of three months. A $100 administration fee is then levied upon a trading account after a period of inactivity of one year. This fee is deducted from the account.
Type of Fee
Charge
Forex Fee
EUR/USD spread is typically 0.9 pips with leverage up to 30:1.

 

CFD Fee
Amazon stocks typically have a spread of 0.13% and leverage of 5:1 and 0% commission.
Cryptocurrency Fee
Ethereum typically has a spread of 0.28% and leverage up to 2:1 with 0% commission
Overnight Financing Fee
The Trade Amount * Daily Overnight Interest equals the Daily Overnight Interest charged/paid. Using the example of a 1,000 EUR/USD trade with an overnight interest rate of -0.0064% and subject to a one day charge, the calculation is 1,000 * -0.000064 = -0.064 = -$0.06
Deposit Fee
No
Withdrawal Fee
No
Account Fee
No
Inactivity Fee
A $50 administration fee will be charged after three months of inactivity, and a $100 fee after one year.
Avatrade UK User Experience
Our Avatrade review shows that with AvaTrade, you have access to a web trading platform with unique order types to help you manage your risk tolerance. On the other hand, there is a lack of customizability, and you will be unable to set up price alerts and push notifications.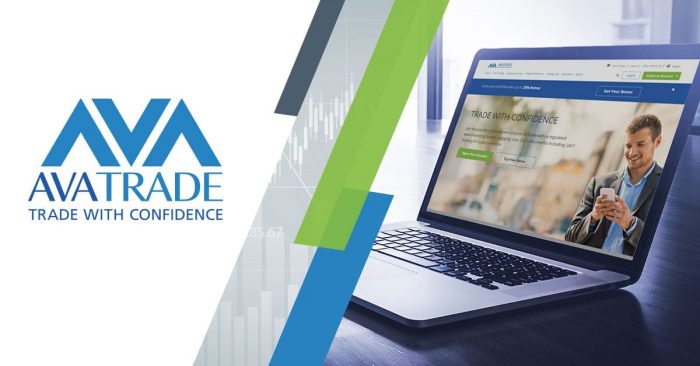 There are many trading platforms that AvaTrade supports, including:
WebTrader
MT4 and MT5
AvaOptions
AvaTradeGo
The proprietary web-based trading platform developed by AvaTrade is very simple to use and well designed, which makes it ideal for novice traders. In addition to this, you can only use basic order types available on the AvaTrade web platform, including Market and Limit orders. In some cases, experienced traders might find the web platform too simplistic and prefer to use the MetaTrader suite instead of the web platform.
Opening a bank account or making a deposit is a straightforward process that can usually be completed in just a few minutes.
Avatrade UK Features, Charting, and Analysis
Following this Avatrade review, keep in mind that you will be able to access trading ideas through a third-party service provider named Trading Central. Almost all of the trading ideas in my blog are based on technical analysis and focus on forex pairs and stock indices. There is an option to browse the trading ideas by tapping on trading central and Analyst Views. Analyst Views is a mix of senior analyst expertise and sophisticated algorithms, which is financial market research that provides access to the research of senior analysts.
If you are interested in fundamental data, you can access it by clicking on the Economic Calendar on the website's homepage under the Trading Info tab. The following economic calendar presents regularly scheduled financial macroeconomic events that impact the financial markets and the global economy. Traders with experience will use these economic indicators as a benchmark when planning their future trades. The effect of all macroeconomic events can lead to rifts in the markets, which, in turn, have a knock-on effect on online trading.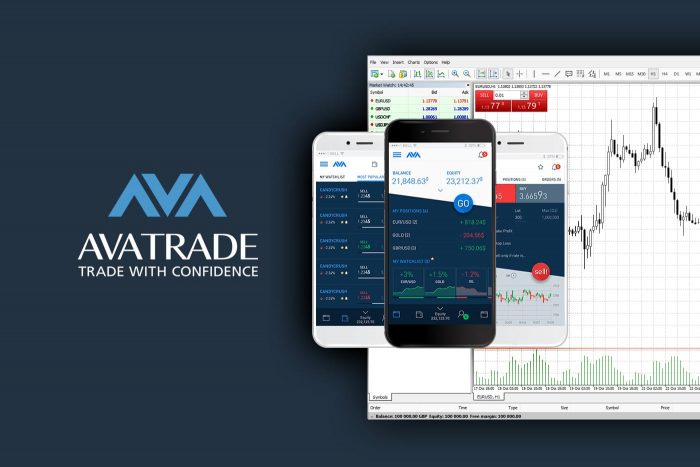 Editing charts is a simple, well-designed process and features a well-designed interface. In addition to this, there are over 80 technical indicators that you can use to draw your charts, which should be more than enough for a new investor. In addition to Bollinger Bands, Exponential Moving Average, and Moving Average Convergence Divergence, AvaTrade also supports popular and common technical indicators.
Moreover, users of AvaTrade can also access a blog that contains comprehensive information about the market, in which they can find all the information they need. There is a filter bar at the top of the blog that you can use to narrow down the posts by subject matter, such as News & Market Analysis and Crypto News if you know exactly what you are looking for.
Avatrade UK Account Types
In our Avatrade review, we have identified that AvaTrade offers different accounts depending on the entity you are dealing with. For example, there are various types of accounts offered by AvaTrade Middle East Ltd, for example, Retail, Professional, and Options accounts. In contrast, Ava Capital Markets Australia Pty Ltd offers only Standard and Options accounts.
If you live in the European Union, you can open an account with AvaTrade EU Ltd using your Retail, Professional, Options, and Spread betting credentials.
Avatrade UK Mobile App Review
Regarding mobile trading apps, this Avatrade review shows that the mobile trading platforms offered by AvaTrade include the following:
There is a mobile app for options trading developed by AvaTrade called AvaOptions.
AvaTrade's mobile investment app, AvaTradeGo, was developed in-house by AvaTrade.
MetaTrader 4 is a trading platform available for mobile devices.
It is important to note that all three mobile trading platforms are compatible with iOS and Android mobile devices.
Apart from the standard mobile trading app functions such as search and notifications, the mobile trading app also provides tutorial content, and depositing funds can also be done from within the app itself. As far as login security is concerned, AvaTrade only supports one-step authentication. However, you can use biometric authentication to add security and convenience.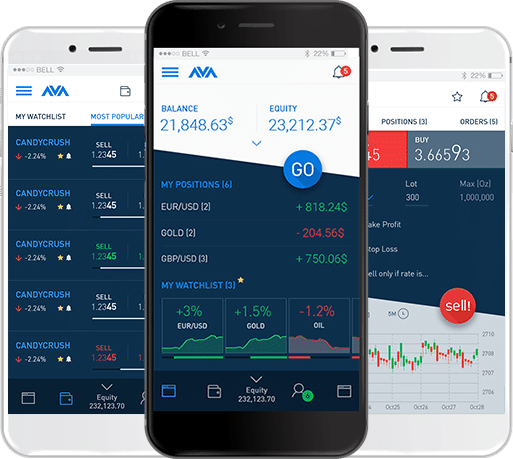 As well as allowing you to deposit and withdraw funds into and out of your trading account via the app, it also gives you the option of placing order types directly from the app. You may find it helpful to choose the asset you would like to trade and then select the order type you prefer, such as AvaProtect, Take Profit, and Stop Loss.
Beginners and advanced traders will be delighted to know that you can set price alerts and push notifications so that you will never miss out on a unique trading opportunity without being glued to your mobile device all the time.
Avatrade UK Deposit and Withdrawal Methods
As we have already mentioned in this Avatrade review, AvaTrade offers a wide range of deposit and withdrawal options so that you can determine what is suitable for you. Payment methods include credit cards, wire transfers, and electronic payments such as Skrill, WebMoney, and Neteller.
To get an idea of the payment methods and processing times that AvaTrade offers, let's take a closer look at the following table:
| | |
| --- | --- |
| Available Banks for Wire Transfer | NatWest, Barclays |
| Deposit fee | None |
| Withdrawal fee | None |
| Minimum deposit via credit card or e-payments | $100 per account |
| Minimum deposit via wire transfer | $500 per account |
Avatrade UK Contact and Customer Service
You can reach AvaTrade customer support by live chat, telephone, or email 24 hours a day, 7 days a week. If the customer support service is extremely busy, you can expect a fairly quick response.
Furthermore, AvaTrade also has AvaGuide, a chatbot that answers questions. Likewise, you may also use AvaTrade's FAQ and Help Centre page to find relevant answers and information to frequently asked questions and issues that may arise in trading. Finally, as well as contacting AvaTrade's customer service via email, you can also contact the company's Twitter team since representatives respond to tweets regularly.
In order to assist you during your initial trades and investments, we automatically assign you a dedicated account manager when you deposit at least $1,000.
Is Avatrade UK Broker Safe?
In 2006, AvaTrade established its entity on a global scale. Due to this, AvaTrade is regulated and authorized by multiple financial authorities worldwide. For example, Australia's Securities and Investments Commission (ASIC), South Africa's Financial Sector Conduct Authority, Japan's Financial Services Agency, the Japanese Financial Futures Association, Abu Dhabi Global Markets Financial Regulatory Services Authority, CySEC, the Central Bank of Ireland, and the BVI (British Virgin Islands) Financial Services Commission are among these authorities.
AvaTrade protects its clients' funds and data by:
The site uses 256-bit SSL encryption
Implements McAfee Secure to prevent credit card fraud and identity theft
Seal embedded with True-Site identity assurance
Separate bank accounts are maintained for client funds
In view of the fact that AvaTrade operates multiple subsidiaries, the amount of investor protection varies depending on the regulator and the entity under which AvaTrade operates. For example, if a broker located in the European Union becomes insolvent, its clients are protected by the Central Bank of Ireland.
AvaTrade, in addition to offering negative balance protection in all jurisdictions where it provides its services, also offers money-back guarantees. Simply put, this means that you will be unable to lose more capital than the number of funds in your trading account.
Suppose you deposited $2,000 into your brokerage account, and then you entered a CFD trade with a leverage of 10:1 after depositing the money. As a result of this level of leverage, you will be able to open a position worth $2000. Accordingly, your trade falls by 25% due to market volatility, and you suffer a loss of $2,500 or 125% of your registered capital. As a result of this, your deposit of $2,000 would not be enough to cover the difference, and you would then be obligated to pay $500 to the brokerage firm.
You don't have to worry about potential losses exceeding your total account balance when you have negative balance protection.
Avatrade UK Review – Conclusion
Since there are so many online brokers to choose from, making the right choice can be a daunting task, especially for new traders who have little experience trading. In this review of AvaTrade, we have covered all the key metrics you need to consider when choosing the right trading platform to meet your trading requirements. On this site we've also reviewed eToro.
It is clear from the above that if you are interested in trading forex, CFDs, and popular cryptos with low spreads and no commissions, then AvaTrade is one choice. Further, clients can access a demo account and the MT4 and MT5 series of platforms without restrictions.
FAQs
Can I trade with leverage in Avatrade UK broker?
Can I open an account with Avatrade in the UK?