How to Buy Stocks in the UK in 2023 – Platform Reviews
Fact checked
Fact Tooltip Text
Disclosure
Disclosure Tooltip Text
Stocks are a popular long term investment as well as a common asset targeted by traders in the UK. However, investing in stocks can be risky for beginners who are not familiar with the stock market or don't fully understand the risks of investing.
There are many trading platforms in the UK that enable you to buy stocks. They charge different fees, offer different tools for investing, and even offer access to different shares. So, it's important for investors to understand how stock investing works and what platforms are available to buy stocks. In this guide, we'll cover everything you need to know about how to buy stocks in the UK.
How to Buy Stocks in 2023
Several platforms allow you to buy stocks online. To learn how to buy stocks, you can follow these steps:
Create an account. Creating an account with a stock broker in the UK.
Verify your identity. Upload an ID and provide personal information as part of the account creation process.
Make a deposit. Next, you will need to make an initial investment by depositing some money.
Invest in stocks. Search for stocks you're interested in and buy them.
79% of retail investor accounts lose money when trading CFDs with this provider. You should consider whether you can afford to take the high risk of losing your money.
Step 1 – Choose a Stock Broker
1. eToro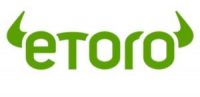 eToro is used by over 20 million traders in 140 countries. You can buy stocks commission-free through eToro, which has access to over 2,400 world markets. There is a spread charge, but it is quite low and affordable.
The ease of use of eToro is one of the reasons for its popularity. In this day and age, traders are looking for a place to buy safe stocks to put their trust in. In addition, it was designed specifically for newcomers.
eToro offers automated trading and social trading and automation configured with specific parameters. Investors can follow professional traders and copy their moves. If the trader profits, the beginner investor who copies them can profit as well.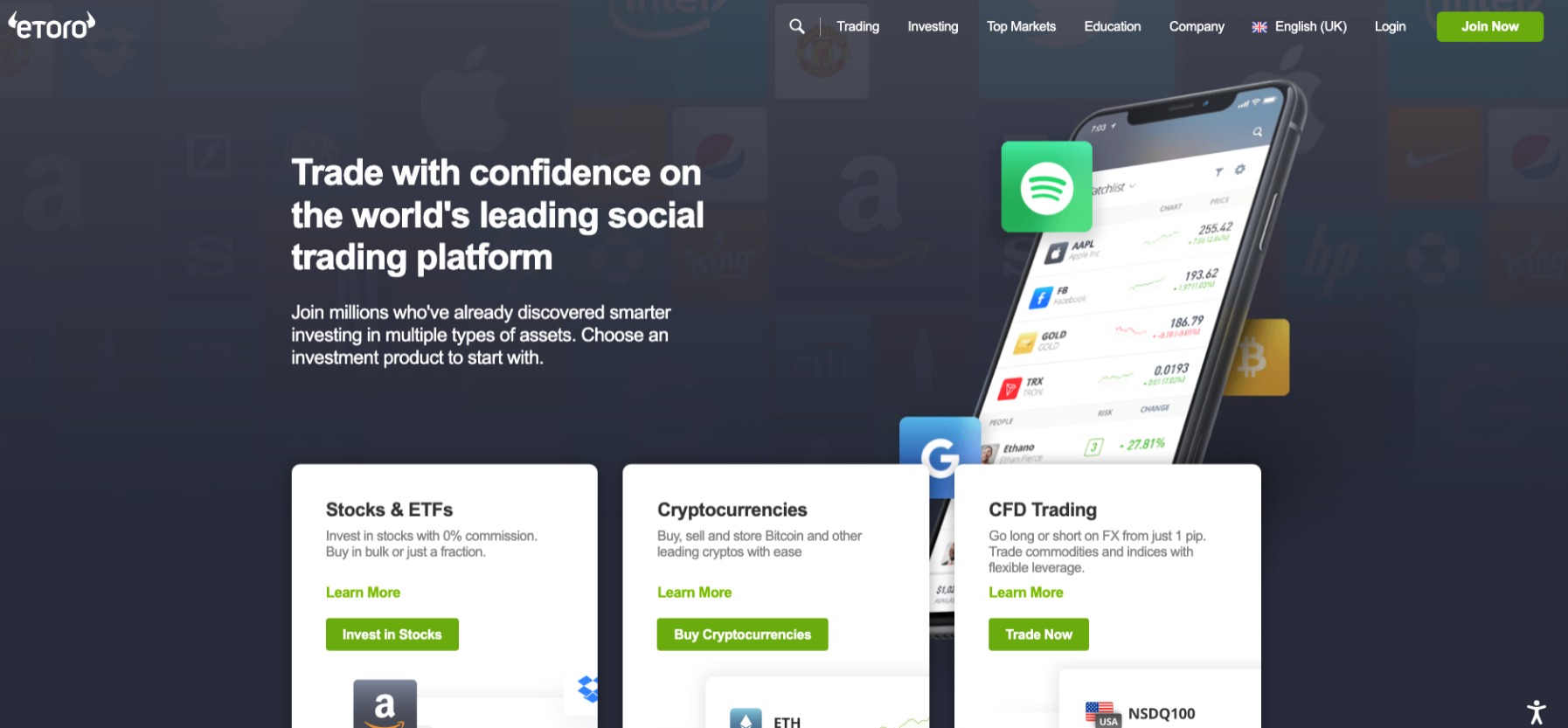 Regulators such as CySEC, FCA, and ASIC, among others, are heavily involved in eToro. This brokerage offers cryptocurrencies and CFDs in addition to stocks, allowing you the option to further diversify your portfolio.
eToro fees:
| | |
| --- | --- |
| Fee | Amount |
| Stock trading fee | Free |
| Forex trading fee | Spread, 2.1 pips for GBP/USD |
| Crypto trading fee | Spread, 0.75% for Bitcoin |
| Inactivity fee | $10 a month after one year |
| Withdrawal fee | $5 |
79% of retail investor accounts lose money when trading CFDs with this provider. You should consider whether you can afford to take the high risk of losing your money.
3. Alvexo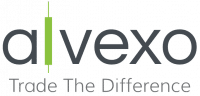 Over 650,000 registered users worldwide can trade forex, commodities, cryptocurrencies, stocks, indices, bonds, and CFDs with Alvexo. As a broker for real traders, the company takes pride in its reputation.
In 2014, Alvexo was founded by a group of experienced market veterans and offered a range of real-time, intuitive trading platforms covering more than 450 different assets. Besides flexibility, the platforms offer several tools to assist with market analysis.
For all traders, Alvexo's education and service-oriented approach to trading set it apart from other companies. The Alvexo trading academy, along with webinars and seminars, is available to Alvexo clients in addition to daily signals and market analysis.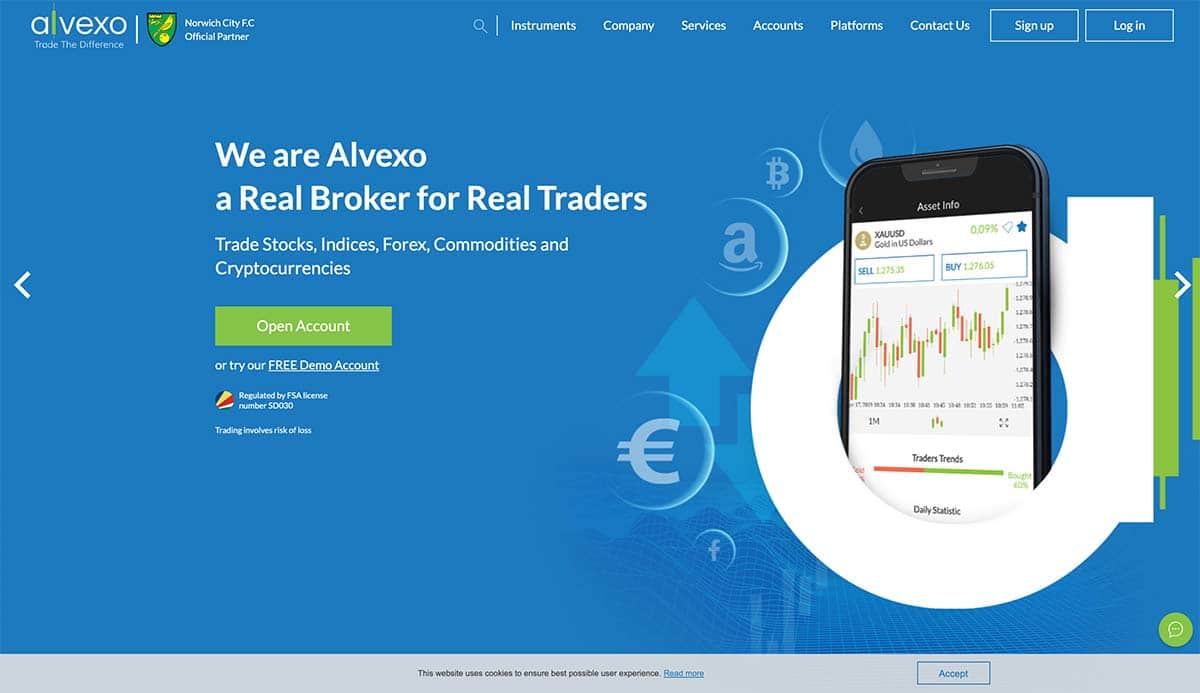 Alvexo fees:
| | |
| --- | --- |
| Fee | Amount |
| Stock trading fee | Variable Spreads |
| Forex trading fee | Variable spreads. 3.3% for EUR/USD on its Classic account |
| Crypto trading fee | Commission |
| Inactivity fee | $10 per month after three months |
| Withdrawal fee | Free |
76.22% of retail investor accounts lose money when trading CFDs with this provider. You should consider whether you can afford to take the high risk of losing your money.
 4. Skilling

Skilling is a popular broker with first-time traders. In particular, placing buy or sell orders is very simple. In addition, Skilling is incredibly useful for trading education, with its guides and explainers.
You cannot purchase traditional assets through this UK trading broker because it specializes exclusively in CFDs. However, there are also more than 800+ different financial instruments you can trade – such as stocks, commodities, indices, and forex. In line with FCA regulations, Skilling offer leverage in all of these markets.
Skilling does not charge commissions regardless of which CFD asset class you choose to trade. Besides offering low-cost CFD trading, it also offers some of the lowest spreads in the industry. For example, a major currency pair can be traded for as little as 0.1 pips during standard market hours.

In addition to being suitable for newbies, Skilling is also popular among seasoned pros who wish to trade via MT4 or cTrader. Skilling can be connected to any third-party platform, allowing you to access an array of advanced order and chart analysis tools. Besides offering a mobile trading app, Skilling also offers a desktop trading app.
Skilling fees:
| | |
| --- | --- |
| Fee | Amount |
| Stock trading fee | o% Commission on Skilling's Trader Account |
| Forex trading fee | Variable spreads starting from 0.7% |
| Crypto trading fee | Spread. 0.20% for Bitcoin. |
| Inactivity fee | €10 per month after one year |
| Withdrawal fee | Free |
Your capital is at risk when trading CFDs with this provider.
5. Libertex
Libertex is another popular CFD brokerage service. In addition to industry-leading quotes, this platform also offers a wide range of assets, which include popular stocks to buy. There is also plenty of educational materials on the platform for investors who don't know how to buy stocks.
In addition to its mobile app, Libertex is a suitable choice for traders who wish to trade on the go, and it supports MT4 for those who prefer to use this platform. This heavily-regulated platform is also highly affordable because it only requires a minimum investment of $10, which is a tenth of the minimum deposit of $100.

Libertex fees:
| | |
| --- | --- |
| Fee | Amount |
| Stock trading fee | Commission. 0.034% for Amazon. |
| Forex trading fee | Commission. 0.008% for GBP/USD. |
| Crypto trading fee | Commission. 1.23% for Bitcoin. |
| Inactivity fee | $5 a month after 180 days |
| Withdrawal fee | Free |
CFDs are complex instruments and come with a high risk of losing money rapidly due to leverage. 74% of retail investor accounts lose money when trading CFDs with this provider. You should consider whether you understand how CFDs work and whether you can afford to take the high risk of losing your money.
6. Fineco Bank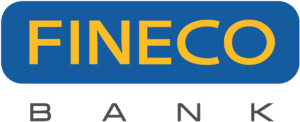 Fineco Bank is a suitable choice for building a portfolio that includes both UK and international assets. Many reasons have contributed to the popularity of this European financial institution in the UK trading scene.
One of these is the large range of financial markets offered by Fineco Bank. Traditional assets like stocks, ETFs, and funds are included. In addition to the FTSE 100 and FTSE 250.
Additionally, Fineco offers access to dozens of non-UK exchanges. Markets include North America, Canada, Asia, Europe, Australia, and more. Furthermore, Fineco offers thousands of CFD markets that may be suitable for short-term day trading. In addition to stocks, you can trade forex, hard metals, energies, indices, and more.
As well as leverage and short-selling capabilities, these CFD instruments come with added benefits. Furthermore, Fineco Bank offers competitive fees on many of its markets. For example, you will pay £2.95 per trade to buy UK stocks $5.95 per trade to buy US stocks and other markets.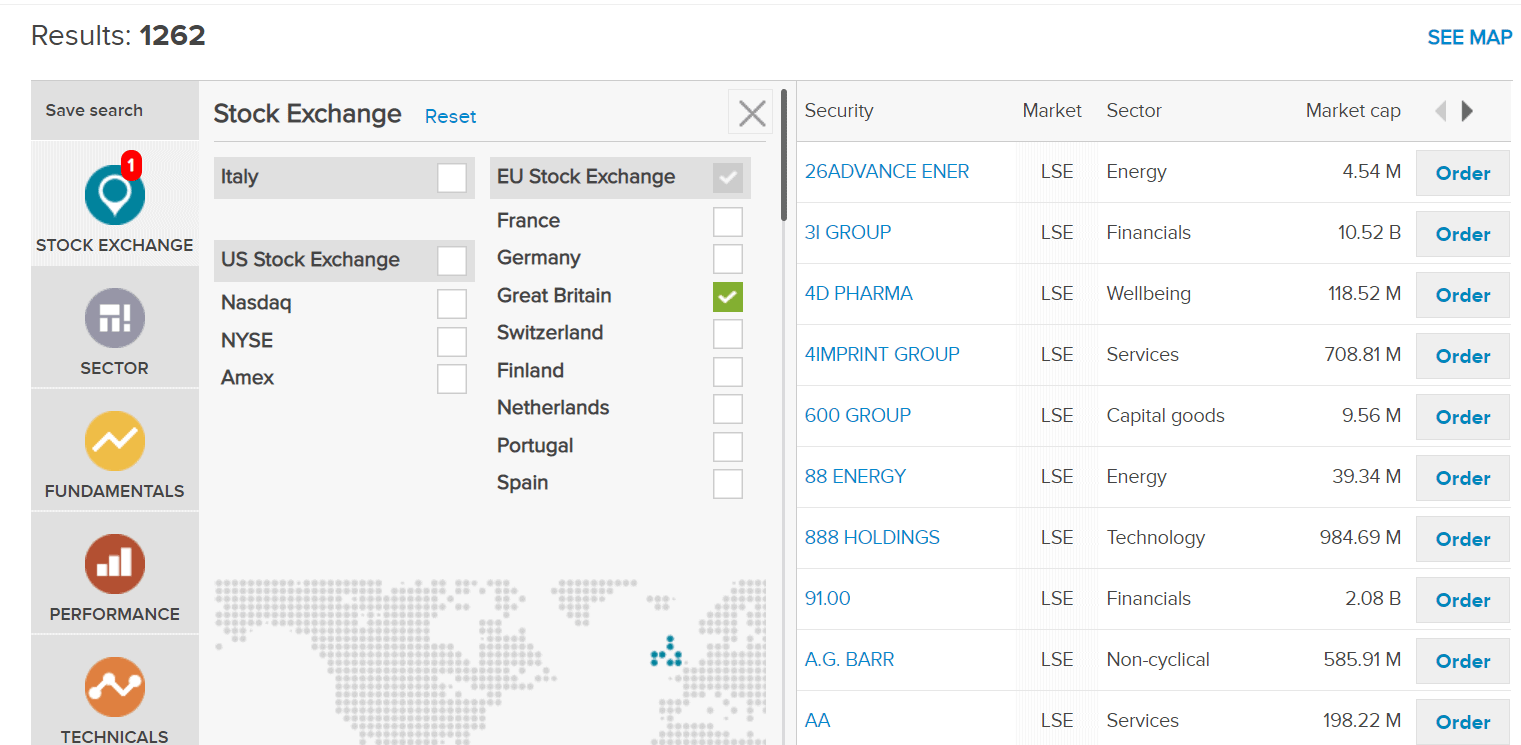 If you buy trading assets at Fineco, there will be an annual maintenance fee of 0.25%. CFD fees vary according to the asset. A stock CFD, for instance, is commission-free, whereas a futures contract costs $0.70. On major pairs like EUR/USD, you can trade for 0.8 pips.
The minimum deposit with Fineco Bank for your online trading needs is £100. The provider does not support debit or credit cards, so you'll have to transfer funds from your bank account. Lastly, Fineco Bank is heavily regulated across multiple countries. The FCA license and the FSCS coverage are included in this package.
Fineco Bank fees
| | |
| --- | --- |
| Fee | Amount |
| Stock trading fee | £2.95 per trade in UK stocks |
| Forex trading fee | Variable spread |
| Crypto trading fee | N/A |
| Inactivity fee | Free |
| Withdrawal fee | Free |
69.44% of retail investors lose money trading CFDs at this site
Step 2 – Research on Stocks Investing
Knowing where to go to find stocks to buy is only part of the knowledge required to make trades. You also need to analyze the stocks themselves and find which ones to invest in, which is not always as simple as it sounds. In addition, to identify the stocks to buy, you need to pay attention to certain specific aspects of the stocks.
What is a Stock?
To understand a stock, the first thing we have to do is define it. As the name implies, a stock, or equity is sometimes called, is a type of security that represents a fraction of a company's value. The trader becomes the owner of the stock they bought, but they also become a partial owner of the company whose stock they bought.
Consequently, the trader who purchased the stock will receive a portion of the assets and profits of the company that is equal to the stock's value as a result. A share is a unit of stock that can be bought through a brokerage platform, through an exchange, or purchased privately.
As a result, the trader who bought the stock will receive a portion of the company's assets and profits equal to its value. A share is a unit of stock, and it can be bought on exchanges or brokerage platforms, or privately.
UK Stocks
In terms of UK stocks, there are a number of popular stocks to invest in.  You might wonder how to buy American stocks in the UK. You can do this through the different platforms.
Next Group Plc

The Next plc is a United Kingdom-based retailer offering apparel, footwear, accessories, beauty products, and homewares. NEXT operates a successful distribution network by operating warehouses and operations through its Logistics division.
These warehouses and operations warehouses and operations operate an efficient distribution network in addition to NEXT Online, NEXT Retail, NEXT Finance, NEXT International Retail, and NEXT Sourcing. In the United Kingdom, it has approximately eight warehouses and seven depots. Additionally, it has two international hubs to provide delivery to online and retailer customers.
The company operates approximately 500 stores in the United Kingdom and Ireland. Its franchise partners in 36 countries operate approximately 190 stores. As well as facilitating the collection of orders and processing of returns, the Company's stores facilitate the order collection from its online customers. In addition, next3step, the company's credit account, allows customers to spread the cost of orders over three months without incurring any interest charges.
Intermediate Capital Group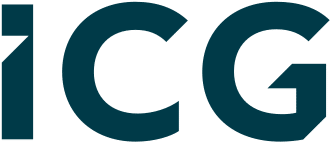 In the United Kingdom, there are several global alternative asset managers, including Intermediate Capital Group PLC (ICG), one of the major global managers. Approximately 47.2 billion euros worth of assets is currently under management, in private debt, credit, and equity instruments, primarily in closed-end funds managed by the company. The company in which the investment is made is divided into four asset classes: corporates, capital markets, real estate, and secondaries. It is organized into two segments, a Fund Management Company (FMC) and an Investment Company (IC).
Halma Plc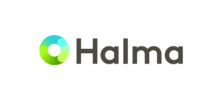 Founded in the United Kingdom, Halma plc is a company that provides life-saving technology. There are four segments within the Company: Process Safety, Infrastructure Safety, Environmental & Analysis, and Medical. Among the products offered by the Process, the Safety segment has interlocked that critical control processes safely, gas detectors that detect hazardous gases, and corrosion protection systems. As part of its Infrastructure Safety segment, the segment offers fire detection systems, specialist fire suppression systems, elevator safety systems, and people and vehicle flow devices.
As part of the Environmental & Analysis segment, we provide various products, including optoelectronic technologies and sensors, flow gap measurement devices and gas conditioning solutions, and solutions for environmental data recording, water quality testing, and ultraviolet (UV) water treatment. Products within the Medical segment include fluidic components and laboratory equipment.
79% of retail investor accounts lose money when trading CFDs with this provider. You should consider whether you can afford to take the high risk of losing your money.
Stocks Fundamentals
Investors often look at return on assets (ROAs) and cash flow as fundamentals. Stock fundamentals are examined in fundamental analysis. In this Process, any data that could affect the price or perceived value of the product is analyzed.
In fundamental analysis, all possible factors that can influence the price or perceived value are analyzed. Unlike trading patterns, fundamental analysis is based on facts. Getting back to the basics is the goal of fundamental analysis.
The stock price of a company determines its value in fundamental analysis. Following are some indicators that can be used to assess the fundamentals of a company:
Flow of cash
Return on assets
Using conservative gearing
History of profit retention to finance future growth
Management of capital for maximum shareholder returns
Fundamental analysts are conservative in their outlook for stocks. Stock performance depends on some factors. A company's growth potential can be assessed by considering the industry as a whole, its competitors, its management and income, and its revenue.
What Are Dividends in Stocks?
Shareholders can also earn income from dividends. Shareholders of large companies can take part in their profits through dividends.
Your share of the proceeds will be paid to you when the sale is completed. If the company performs well, you will receive dividends. Dividends are usually paid out every 3 or 6 months if shares pay dividends.
Dividends are paid out as follows:
Suppose you own 500 shares of HSBC.
You receive quarterly dividends from the company
HSBC has announced a 7% dividend yield this time around
This amounts to £0.28 per share
In this case, you will receive £140 (£0.28 x 500 shares) if you hold 500 shares.
Capital gains and dividends are combined, so you get both. Some stocks both increase in value and pay dividends.
How to Choose What Stocks to Buy
Deciding what stocks to buy today is an individual decision. Investors should be aware that all stock investments involve risk. In addition to the UK companies above, some stocks that are popular include Volkswagen AG, Visa Inc., Johnson & Johnson, Wells Fargo & Co., Tesla, and many more. Please remember that this list is subject to change daily, so it is important to do your research daily.
Another important aspect is how old you have to be to buy shares. The answer is that it all depends on the age of the majority in the UK.
79% of retail investor accounts lose money when trading CFDs with this provider. You should consider whether you can afford to take the high risk of losing your money.
Growth Stocks
Apple Inc., Microsoft Corporation, Amazon.com, and a host of other big tech giants are popular growth stocks. Th
Apple (AAPL)
At the moment, Apple's share price is below an entry price of cup and handle. In short, 176.75 is the optimal buy level according to MarketSmith's analysis. Furthermore, AAPL's 50-day benchmark will constitute a fundamental near-term target for the stock in the coming weeks.
Despite this, Apple's share price has recently set new records on the relative strength line. While this is a positive development, it is also an indication that the market has underperformed. In a volatile market environment, the stocks that break through are those with a strong relative strength line.
 As IBD Stock Checkup reports, the Covid-19 pandemic has led to a rebound in earnings growth in recent quarters thanks to a strong stock market rally. On the other hand, Apple shares have rallied after the company reported its first-quarter fiscal 2022 data.


79% of retail investor accounts lose money when trading CFDs with this provider. You should consider whether you can afford to take the high risk of losing your money.
Microsoft (MSFT)
Microsoft's fiscal 2022 second quarter earnings call was held on January 25, 2022. During the call, it disclosed that its remaining performance trading obligations increased 31% and 32% on a constant currency basis to $147 billion. Microsoft also predicted that about 45% of the obligations will be accounted for as revenue within 12 months. Additionally, Microsoft disclosed in the earnings report that it had witnessed a one-point increase in its revenue mix over the past year. In other words, the stock is supported by significant contractual recurring revenue, which is a very positive aspect for the company.
15 of the 16 quarters in which Microsoft's revenue growth has exceeded market estimates, the company has outperformed market expectations. MSFT only reported a revenue miss in one quarter (the quarter ended December 2018), but its specific quarterly earnings only exceeded consensus top-line forecasts on the sell-side by -0.1%.
Last but not least, the market values Microsoft at a forward-looking Enterprise Value to Revenue multiple over the next twelve months of 10.2 times, which is the highest among FAANGM companies. According to the specialists' analysis, the market is expected to be prepared to assign MSFT a relatively high enterprise value-to-revenue valuation multiple due to its predictable and visible revenue growth rates.

79% of retail investor accounts lose money when trading CFDs with this provider. You should consider whether you can afford to take the high risk of losing your money.
Amazon (AMZN)
Amazon has long been regarded by investors as an attractive stock to invest in, especially by virtue of its elite management team. Added to this, Amazon has always paid particular attention to very long-term goals, delivery to users and a commitment to innovation at all costs. Bezos, in particular, has always been a champion of these values.
Thanks to the shift to online shopping, Amazon continues to spot new possibilities thanks to people who don't want to go to stores because of the pandemic, and aside from its record fourth-quarter earnings, AMZN predicts first-quarter profits of between $100 billion and $106 billion, which is significantly higher than analysts' consensus of $95.8 billion. Wall Street views the future of a company with more value than a prior quarter or earnings report.
It is true that Amazon's e-commerce business relies heavily on the health and buying power of consumers. However, the company is highly diversified, as it is involved in the "growth business" of cloud computing and has also ventured into the advertising industry. Regarding Amazon's future expectations, it is possible that the company will continue to grow through its three core business units: e-business, cloud computing and online advertising.

79% of retail investor accounts lose money when trading CFDs with this provider. You should consider whether you can afford to take the high risk of losing your money.
Is It Worth Investing in Stocks?
Investing in stocks is an investment for the future. Many long-term investors do not concern themselves with short-term fluctuations in the stock market.
A second benefit of investing consistently is that you may be able to catch a crash or correction if you add cash to your investments regularly. In fact, many investors consider investing more than they normally would if they have the cash flow. Investors cannot always prepare for unexpected events. It would be impossible to predict a stock market crash, for example.
Market valuations rise, which makes it harder to find buys. There may still be opportunities, even if fewer stocks offer prospects for value compared to their fundamentals. On the other hand, investors may be able to take advantage of the undervaluation of a security when investing.
Markets cannot be predicted, according to Warren Buffett. It is for this reason that he pursues undervalued securities. Therefore, he isn't influenced by the market.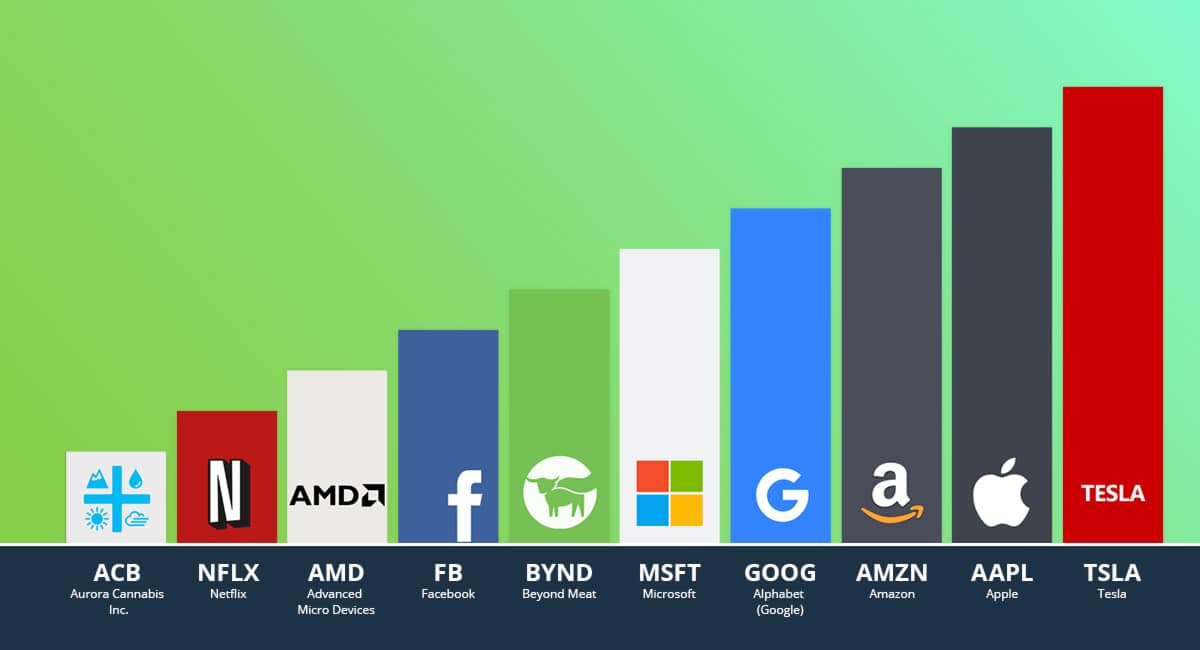 Investors who believe more losses are imminent may be scared by a slight price decline. However, market crashes are relatively rare compared to market corrections. Many investors seek to take advantage of low prices while they last.
Step 3: Open Account & Invest in the UK
After you know what to look for in stocks and how to find them, all you require to do is comprehend how to do it. In our guide, we will explain how to buy stocks in the UK. All of the brokers described above have the same basic setup process, so you shouldn't have any problems getting started. Below are the steps.
1. Create Your Account
Create a brokerage account by visiting the website of your chosen brokerage. Enter basic information like your name, email, and phone number to create a new account.
2. Verify Your ID
On all regulated brokerage platforms, completing the KYC procedure, or identity verification is a mandatory step. Users are protected from identity theft since they can prove they are who they claim to be. Additionally, since traders are brought into the system, any shady activities are heavily discouraged.
Verifying your account is as simple as providing certain private information and uploading a photo of your ID, driver's license, or passport. To confirm that your address is the same one listed in your application, some brokerages may additionally request a copy of your bank statement.
3. Deposit Funds
After completing the second step, you can proceed with what is more practical – depositing funds that you will use to invest in stocks. Depending on the brokerage, you may be able to pay by credit card, debit card, bank transfer, or e-wallet.
4. Buy UK Stocks
You can buy stocks in the UK. Search for the specific stock you want to buy and enter the amount you wish to purchase. When you're ready, complete your trade.
79% of retail investor accounts lose money when trading CFDs with this provider. You should consider whether you can afford to take the high risk of losing your money.
Conclusion
Stocks can be a fantastic way to invest. Investors seek ways to get the lowest price for stocks as much as possible.
One way to get lower prices is to buy stocks on platforms that do not charge commissions. You can learn more about how to buy stocks online and learn about popular brokerages in the UK. All you have to do then is research stocks to buy and make investment decisions based on your research.
FAQs
What is a stock?
A stock represents a fraction of ownership in a corporation. Exchanges and broker platforms, such as eToro, allow investors to buy and sell stocks.
Can I invest in stocks outside the UK?
It is true that many platforms provide access to global markets, whether it be stocks or stock CFDs, including all the listed ones.
How can I earn dividends from a stock?
When you purchase and hold onto stocks, you can earn dividends. Nevertheless, not every stock pays dividends.
What are some popular stocks to buy nowadays?
Every day, the profitability of stocks changes with the passing of time and events related to their respective companies. Therefore, no stock can be considered a certain stock to buy at any given moment. Investing requires that you study the market, see what the experts recommend, what others invest in, and check out what stocks are promising based on their performance and many other factors.
Should I buy FTSE-listed stocks?
As a result of the stock's consistent rise over the past few years, many experts believe that it is a potential buy. It also offers a healthy dividend yield of 4.4%, according to experts.
How do I buy stocks in eToro?
Create and verify your account on eToro, deposit some money, and then search for stocks to buy via its search tool. Open the trade window by clicking the trade button. Fill in the details of the trade.