If there's one thing on the mind of all DeFi enthusiasts, it's cryptocurrencies. If you didn't get your foot in the investment door early enough for the likes of Bitcoin (BTC) and Ethereum (ETH), then investing in an upcoming initial coin offering (ICO) might be the best option. 
Today Bitcoin has a market dominance of 46.14% and a market cap of over $600B. This is important because it can give you an insight into how much money you should invest in altcoins. So, let's take a quick look at some of the best upcoming ICOs in July 2021. 
Best Upcoming Top ICOs 2021
SafeLaunch (SFE)

Moma Protocol (MOMAT)

Xion Finance (XGT)

Glimpse (GLMS)

ProjectX (XIL)
What is SafeLaunch?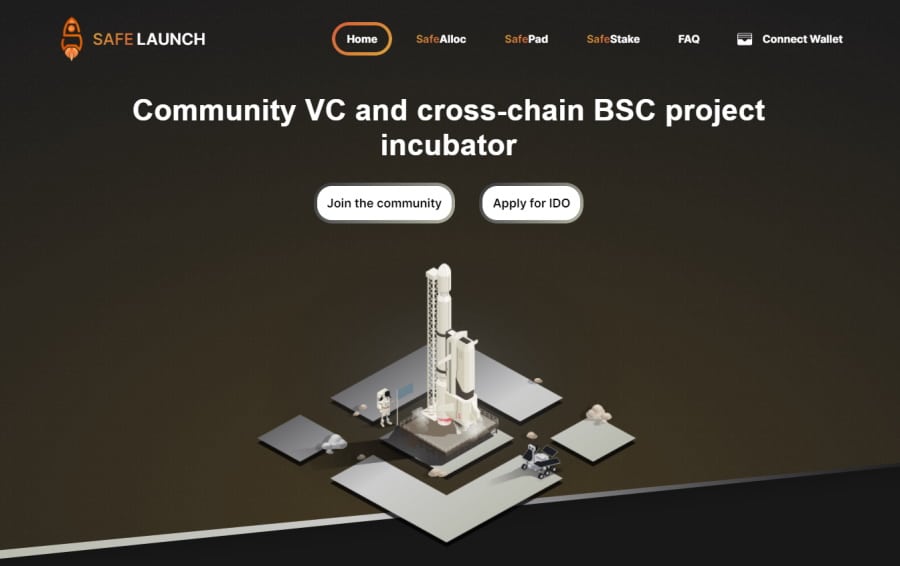 SafeLaunch is amongst the first decentralized incubator platforms with an integrated launchpad that is built on the Binance Smart Chain. When it comes to the key features, SafeLaunch combines yield farming with the best project incubator on the BSC blockchain. 
With its Launchpad and Incubator, SafeLaunch aims to support new Binance Smart Chain projects by providing audits, marketing, and recommendations from its in-house team and network of contacts within the DeFi crypto industry. The plan is that as SafeLaunch provides the auditing process this will make new ventures more trustworthy.
SafeLaunch will help new projects with the pre and post-marketing process and offer access to a wide range of industry contacts. Furthermore, yield farming will be available alongside the IDO launchpad. In terms of tokenomics, 10 million $SFE will be created during the initial deployment of the contract, and 50% of this will be sent to mining contracts. 
79% of retail investor accounts lose money when trading CFDs with this provider. You should consider whether you can afford to take the high risk of losing your money.
What is Moma Protocol?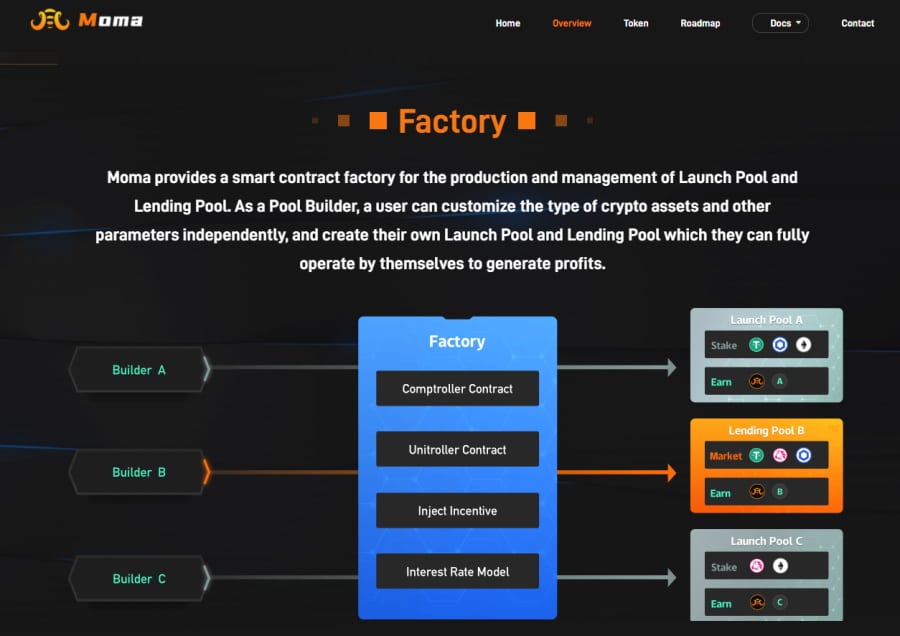 Moma Protocol is a factory, launcher, and aggregator for decentralized money markets. The Moma Protocol uses its in-house developed smart contract factory to generate, control, and accelerate the DeFi lending markets. This will then set up an ecosystem that can grow exponentially on lending liquidity and market diversity. 
The smart contract factory can be used for the creation and management of Launch Pool and Lending Pool. As a Pool Builder, you can modify the type of crypto assets and other parameters autonomously, as well as generate your own Launch Pool and Lending Pool to earn profits. 
Moma Protocol Token, or MOMAT, is the native governance DeFi token of Moma Protocol. The total supply of $MOMAT is 100 million. $MOMAT holders can benefit from brief incentives of the platform transaction fee, as well as obtaining the right to vote and take part in the management and development of the Moma Protocol platform. 
For more information on Moma Protocol's road map, white paper, additional ICO projects and tba token sales just head over to the main website.  
What is Xion Finance?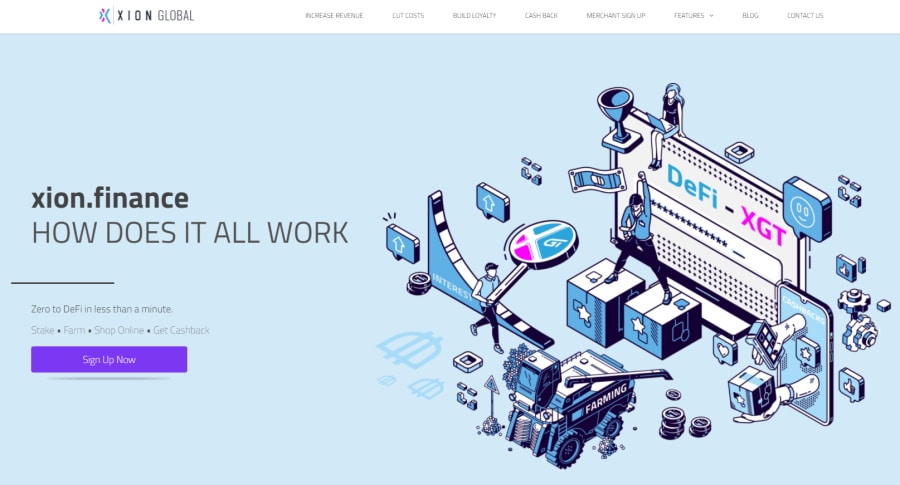 Xion Finance is a decentralized finance application that allows users to earn up to 15% interest on their DAI cryptocurrency. When farming with xDAI, users can also earn trading fees. Both scenarios will lead to XGT tokens, but farming with xDAI will reward users with more XGT tokens. 
XGT can be used to buy goods and services from the Xion merchants as well as to get 100% cash back rewards in XGT from crypto and credit card transactions.
The Xion Global project raised a total of $300,000 from angel investments/CV Labs and $250,000 from Xion Global founders. A variety of cross-chain mechanics have been created between the xDAI chain and the Ethereum mainnet, to provide XGT holders with cost-effective swaps, liquidity mining, purchasing power, and eventually the rights to vote on prospective developments to the software. 
In contrast to the existing process of using DeFi tokens for payments, using XGT for transactions is far more user-friendly and straightforward. This is a result of improvements and developments in key functions such as the token allowance.
79% of retail investor accounts lose money when trading CFDs with this provider. You should consider whether you can afford to take the high risk of losing your money.
What is Glimpse?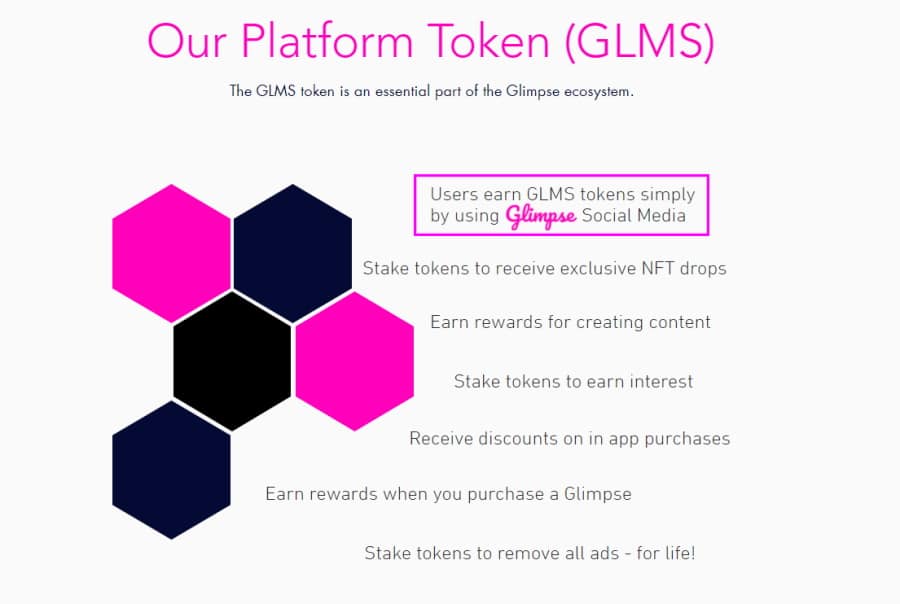 Glimpse enables users to upload video content of their lives and sell it on an open marketplace as a non-fungible token. The GLMS token is a key part of the Glimpse ecosystem in that users can earn GLMS tokens just by using the social media platform. 
Glimpse is set to hold an IDO on July 16th on BSCPad. What are the benefits of Glimpse and how could it revolutionize social media? Glimpse has found a way to combine the popularity of social media posts with decentralized NFTs. 
Top social media personalities have vast networks of loyal followers that engage with their content every day. Glimpse gives social media users the ability to monetize their online content by tokenizing it in the form of a non-fungible token – and thus generating an innovative revenue source for social media personalities. When you purchase a Glimpse you own unique online content that can be stored and resold in the future. 
What is ProjectX?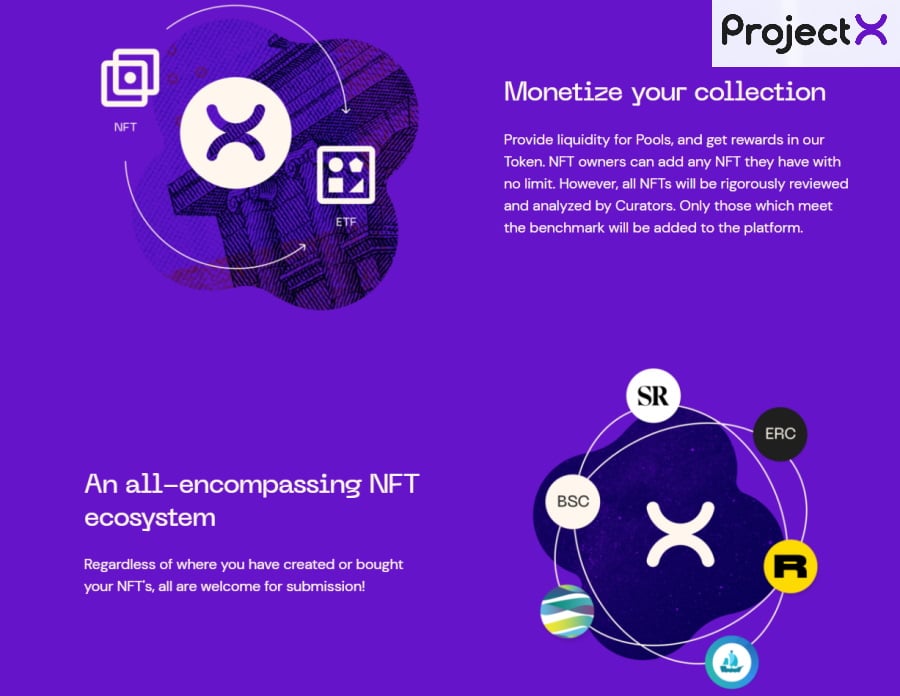 ProjectX allows users to gain exposure to in-class ETFs that are soft-pegged to carefully selected NFTs. For non-fungible token traders, this is one of the easiest and most secure ways to gain exposure to the NFT market without spending countless hours researching and choosing them. 
$XIL holders will have the opportunity to earn APY of up to 250% in staking rewards as well as having the chance to receive unique NFTs offered by celebrities. In terms of token distribution this will be as follows: 
FD Reserve 7.0%

Private 28.9%

Public 2.7%

Ecosystem Fund 19.5%

Team & Advisors 15.0%

Community & Marketing 14.9%

DEX Launch & Treasury 12.0%
Something that has been drawing huge amounts of attention to the ProjectX IDO (Initial DEX Offering) is its NFT proposal. According to ProjectX, it has plans to create various themed non-fungible token pools, such as music NFTs, sports cards, most popular NFTs, and more. 
How will the native XIL token benefit NFT traders and collectors? One of ProjectX's top selling points is that it is designed for traders who want to gain exposure to NFTs but do not necessarily want to invest in specific ETFs. Additionally, unique NFTs will be distributed on ProjectX to all Token stakers which will allow them to monetize their collection by either selling them or providing liquidity for NFT pools.
The Bottom Line 
Low liquidity is a common disincentive for traders looking to invest in startups. In many cases, funds are inaccessible for multiple months. ICOs not only provide high liquidity, but the secondary market means that real-time pricing is determined by the project's current value. 
Cryptocurrency traders are reluctant to put their wealth to use, as they want to avoid converting it into a fiat currency such as USD. This means that as the crypto markets continue to rise investors often struggle to make use of the wealth. ICOs are the ideal outlet, with many DeFi projects showing great promise. 
If you want to stay ahead of the competition why not consider this list of upcoming ICOs as well as trading cryptos on a commission-free basis with eToro!
Cryptoassets are highly volatile and unregulated in the UK. No consumer protection. Tax on profits may apply.