Best NFT Wallet 2023 ➡️ Crypto Wallets for NFTs Review
Fact Checked
Everything you read on our site is provided by expert writers who have many years of experience in the financial markets and have written for other top financial publications. Every piece of information here is fact-checked. We sometimes use affiliate links in our content, when clicking on those we might receive a commission - at no extra cost to you. By using this website you agree to our terms and conditions and privacy policy.
An NFT wallet is required if you're interested in collecting or investing in non-fungible tokens. The NFT wallet is a cryptocurrency wallet that uses the NFT blockchain protocol. In addition, it must support the underlying currency—for example, Ether (ETH).
Many Ethereum wallets are compatible with NFTs since most use the Ethereum blockchain. Some wallets, however, are better than others. The following list summarizes the top NFT wallets and what to look for when selecting one.
The Best NFT Wallets List 2023
Before investing in the best NFT wallets, you should gain an overview of the top NFT wallets available today. Following are our top picks for the best wallet providers, each of which will be reviewed in detail in the section below:
The Top 5 Wallets for NFTs Reviewed
Like the best crypto wallets, NFT wallets are perfect for storing cryptos and NFTs safely while also providing handy features that assist in investing. Let's look at each of the best NFT wallets individually to understand your options.
1. Crypto.com DeFi Wallet – The Best NFT Wallet 2023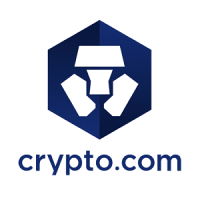 As far as NFT wallets go, Crypto.com tops our list. Almost all investors know that Crypto.com is one of the best crypto exchanges globally, with more than ten million registered users and daily trading volumes exceeding $2 billion. Crypto.com also offers cryptocurrency trading services and no-fee NFT purchases and sales.
One of the best features of Crypto.com is the dedicated NFT wallet. You can access this non-custodial wallet on Google Play or App Store, called Crypto.com DeFi Wallet. It's easy to facilitate NFT trades because you can use it to hold a variety of cryptocurrencies. Additionally, it supports more than 100 cryptocurrencies and is free to use.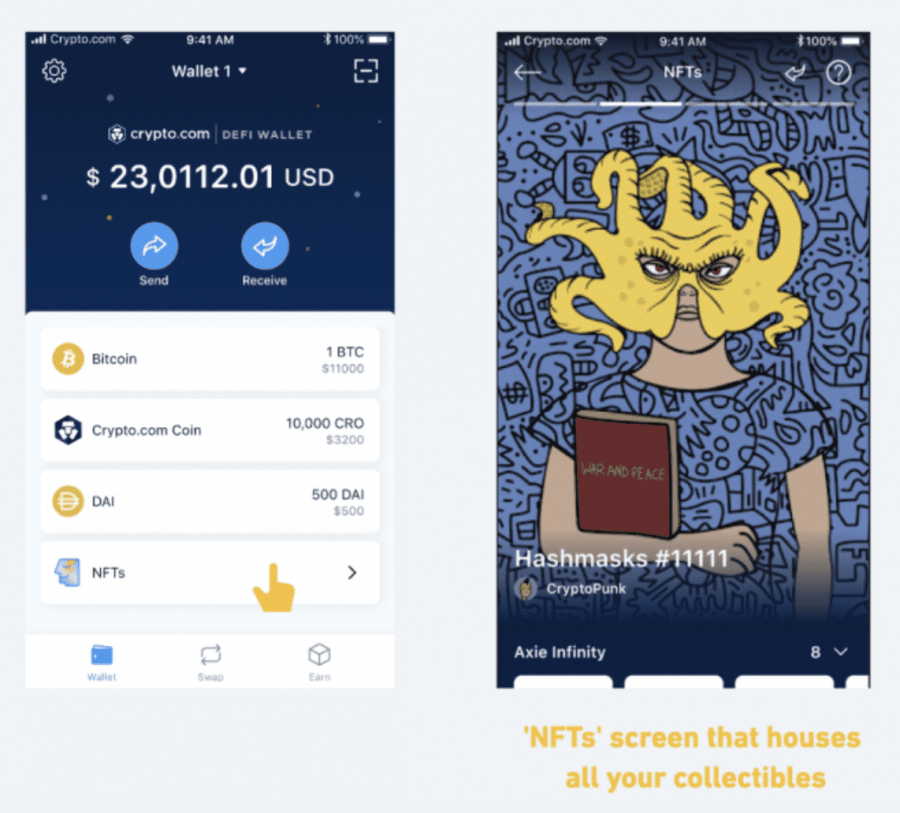 Crypto.com is currently one of the best wallets for NFTs since it has a dedicated section for digital collectibles. Featured NFTs are displayed at the top of the page, and the rest appear below as individual collections.
In addition to providing a dedicated wallet address, Crypto.com's wallet makes receiving NFTs easy. Additionally, it allows you to create a dedicated image template that you can use to share your NFT on social media and to send NFTs to others in a flash. The wallet can also be used as a crypto savings account, allowing users to earn interest on their crypto investments without a lock-up period!
Wallet Name
Type of Wallet
Blockchain
Wallet Features
Fees
Crypto.com DeFi Wallet
Self-Custody
Crypto.org Chain + Ethereum
·      Useful gallery feature

·      Can share NFTs on social media

Free
Pros:
It's free to download and use
NFT support for Ethereum and Crypto.org chains
You can share NFTs on social media
Earn interest on your crypto holdings
New 'Spotlight' feature for NFTs
Cons:
Currently, only two chains are supported
Your money is at risk.
2. ZenGo Wallet - Crypto NFT Wallet With Access To Web 3.0
ZenGo was created by Ouriel Ohayon, Tal Be'ery, and Omer Schlomovits in 2017. It is a digital wallet crafted to facilitate using NFT wallets where passwords and seed phrases are not needed. In terms of security, ZenGo allows its users to control their investments.
ZenGo offers a novel system where no password is required. Additionally, it uses three-factor authentication to provide greater security for all users.
If you use ZenGo, you will have access to the Web 3.0 ecosystem via WalletConnect, whereby it is possible to trade NFTs with which a yield can be produced via DeFi protocols. Apart from NFTs, there are about 70 cryptocurrencies available that can be traded on ZenGo.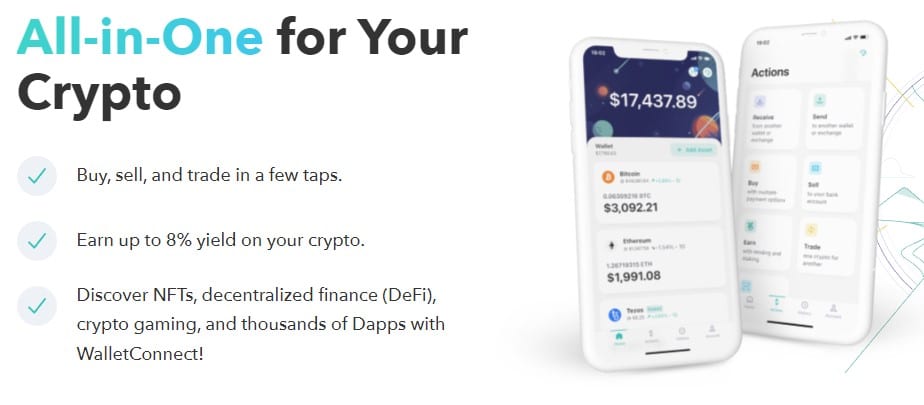 ZenGo even has a cryptocurrency savings account that offers up to 8% APY on selected digital currencies, a substantially higher percentage than traditional banks.
The ZenGo app allows users to track their portfolios and investments, send and receive money, buy and send cryptocurrencies, and earn daily interest rewards.
Wallet Name
Type of Wallet
Blockchain
Wallet Features
Fees
ZenGo Wallet
Non-Custodial
Ethereum
·     Access to web 3.0

·      Can share NFTs on social media

Free
Pros:
Security-wise, this is one of the best software wallets
A great user interface and user experience
Supported assets are numerous
Customer service is available 24/7
Private keys are not required
The team promotes dialogue with its users in an open and proactive manner
Cons:
The app is only available on mobile devices
Your capital is at risk.
3. Binance Chain Wallet – Popular Browser Extension for NFT Wallet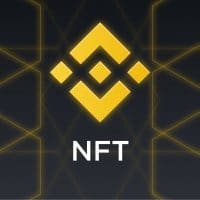 Another good NFT wallet is Binance Chain Wallet. Binance is the most popular place to buy Bitcoin and other cryptocurrencies, and this wallet is part of their suite of services. In 2021, the year Crypto.com entered the crypto world, Binance launched its native wallet with support for NFT.
A browser extension called Binance Chain Wallet supports the Binance Smart Chain, Binance Chain, and Ethereum. With Binance's simple interface, users can easily transfer tokens from the exchange to their wallets. Unfortunately, the Binance Chain wallet does not support NFTs. However, users can easily transfer digital assets from the Binance NFT Marketplace to the wallet.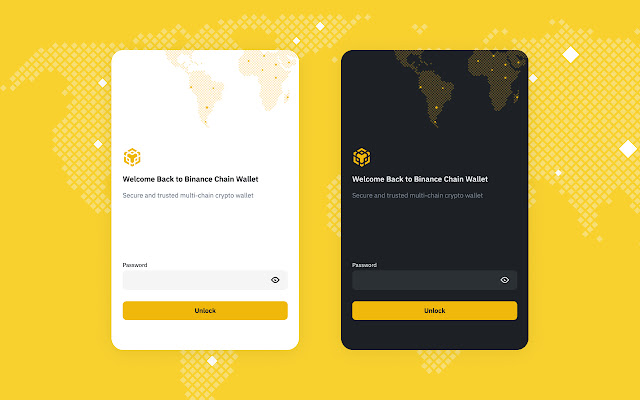 You can log into the Binance Chain Wallet with your Binance credentials or create an account with your Gmail address. In addition, it lets you create a seed phrase to ensure the security of your assets should you forget your password. Furthermore, the Binance Chain Wallet can be used to access dApps and smart contracts.
Wallet Name
Type of Wallet
Blockchain
Wallet Features
Fees
Binance Chain Wallet
Custodial
Binance Smart Chain + Binance Chain +  Ethereum
·      Browser-based NFT wallet

·      Seed phrase to recover account

Free
Pros:
Supports Ethereum NFTs and BSCs
Users can log in using their Gmail accounts or Binance credentials
It's easy to set up and use
It's compatible with many dApps
It's a useful seed phrase for recovering accounts
Cons:
Only accessible through a web browser
It lacks a dedicated gallery to showcase NFTs
Your money is at risk.
4. MetaMask – High-security NFT wallet

Cryptocurrency wallets such as Metamask are among the most popular. You can easily access web3 sites such as NFT marketplaces by using its browser extension. It is also easy to have multiple Metamask addresses so that your NFTs can be held separately from your cryptocurrency or have a single address for every NFT that you buy.
Metamask's developer, ConsenSys, developed a mobile application in 2020. The mobile and desktop versions are synchronized seamlessly. Additionally, the mobile application gives users access to decentralized applications and NFT markets.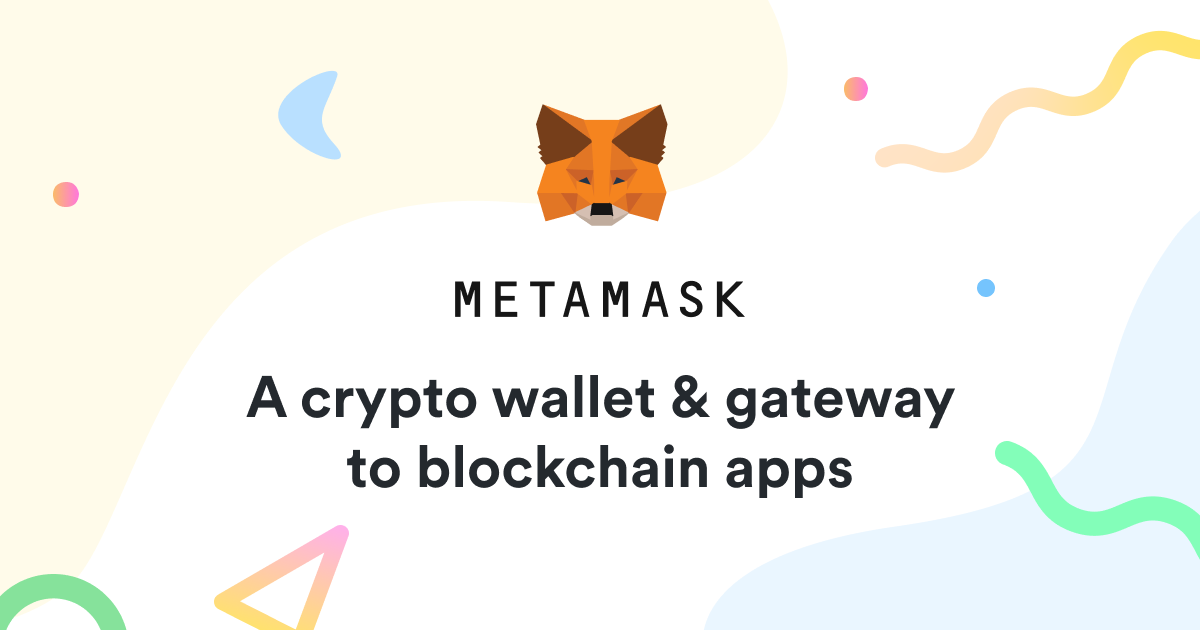 Metamask has a built-in currency swap feature if you need to swap currencies in order to buy an NFT. There is also the option of limiting gas fees, though a transaction may fail. In addition, Metamask supports alternative blockchain platforms if you need to switch to another.
Wallet Name
Type of Wallet
Blockchain
Wallet Features
Fees
MetaMask
Self-Custody
Ethereum
·      Accessible on browser, mobile, or tablet

·      Can connect with hardware wallets

Free
Pros:
Compatible with hardware wallets
ETH NFT support
Over 21 million users monthly
Available on browsers, smartphones, and tablet
Cons:
Lacks a feature for showcasing NFTs
Your money is at risk.
5. Trust Wallet – An easy-to-use NFT wallet for beginners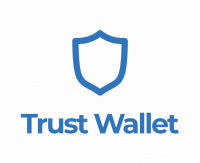 Binance owns Trust Wallet, a mobile-only wallet popular among cryptocurrency users. Despite supporting multiple blockchains, including Ethereum, its association with Binance means that the platform is heavily biased towards smart chains. Accordingly, you should use Trust Wallet if you are interested in NFTs on Binance's smart chain since it has already been set up to accept BEP tokens.
A dApp browser is included in Trust Wallet to find NFT marketplaces, which makes buying NFTs easy within the wallet. Furthermore, the product includes a built-in exchange function that allows users to exchange currencies easily to exchange tokens for NFTs they desire.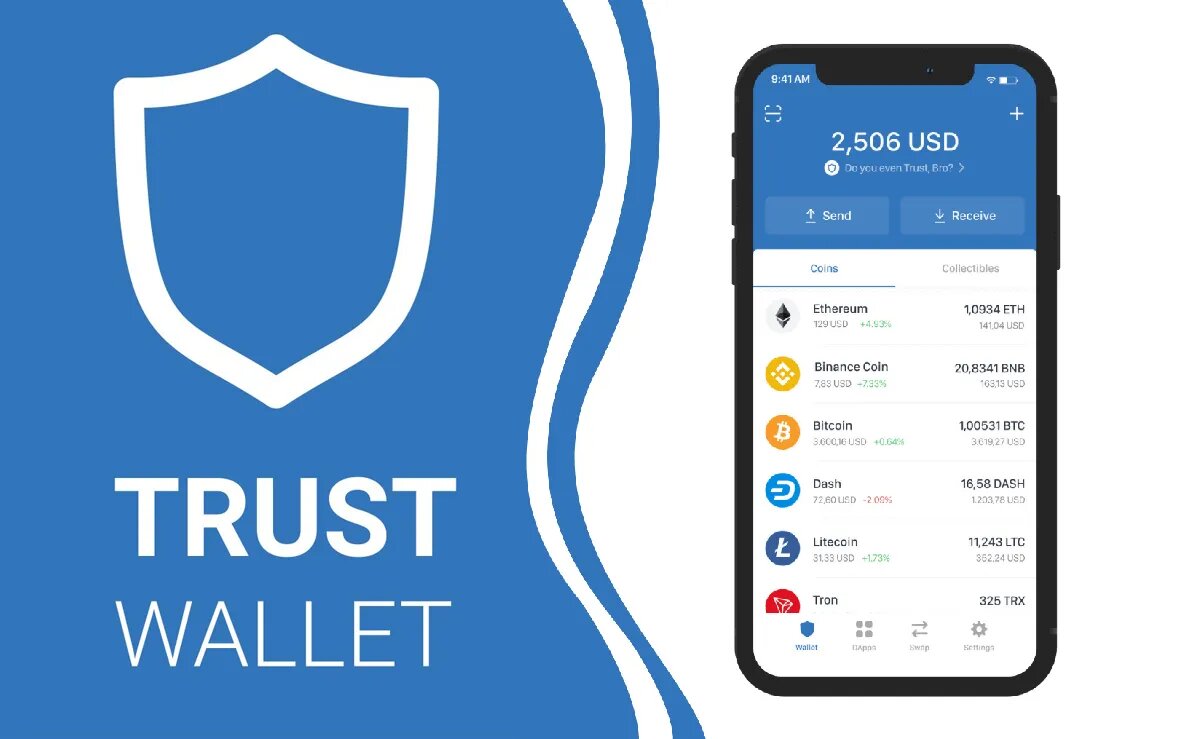 Additionally, the Trust Wallet offers staking options for 12 different coins, making it ideal for crypto staking.
Wallet Name
Type of Wallet
Blockchain
Wallet Features
Fees
Trust Wallet
Self-Custody
Ethereum + Binance Smart Chain
·      Regularly audited

·      Can view NFTs easily

Free
Pros:
There is a dedicated section for storing and viewing NFTs
ETH and BSC are supported
Regularly audited for security
Options for crypto-staking
Cons:
Not as secure as hardware wallets
Your money is at risk.
6. AlphaWallet – Open-Source and Self-Custodial Crypto NFT Wallet

Cryptocurrency wallet AlphaWallet is an open-source project. The application has some limitations, such as mobile-only and Ethereum-only, but it stands out for its native support for blockchain games and NFTs.
Beginners will find it very easy to use because of its simple interface. NFTs and gaming tokens have their section in the wallet. Tokens can also be tagged with metadata to be searched and filtered when browsing their collection.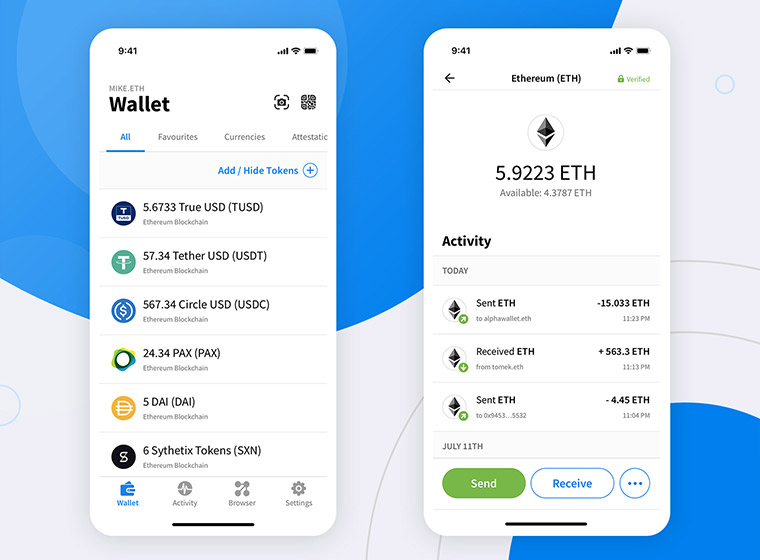 There are several NFT marketplaces and blockchain games that AlphaWallet works with directly, such as OpenSea, CryptoKitties, Dragonereum, and ChainZ Arena. In addition to the built-in app browser, it has direct access to DeFi apps such as Compound, available on NFT marketplaces.
Wallet Name
Type of Wallet
Blockchain
Wallet Features
Fees
Alpha Wallet
Self-Custody
Ethereum
·      Completely open-source

·      Uses Secure Enclave to boost security

Free
Pros:
An open-source Web3 wallet
Using the Secure Enclave to boost security
Can tailor blockchain transaction speeds
Self-custodial wallet
Cons:
Available only via mobile app
Your money is at risk.
The Best NFT Wallets Apps Compared
To provide you with a better understanding, we have provided below a detailed comparison of each of the top NFT wallets:
Wallet Name
Type of Wallet
Blockchain
Wallet Features
Fees
Crypto.com DeFi Wallet
Self-Custody
Crypto.org Chain + Ethereum
·      Useful gallery feature

·      Can share NFTs on social media

Free
ZenGo Wallet
Non-Custodial
Ethereum

 

·     Acces to web 30.0

·      Can share NFTs on social media

Free
Binance Chain Wallet
Custodial
Binance Smart Chain + Binance Chain +  Ethereum
·      Browser-based NFT wallet

·      Seed phrase to recover account

Free
MetaMask
Self-Custody
Ethereum
·      Accessible on browser, mobile, or tablet

·      Can connect with hardware wallets

Free
Trust Wallet
Self-Custody
Ethereum + Binance Smart Chain
·      Regularly audited

·      Can view NFTs easily

Free
Alpha Wallet
Self-Custody
Ethereum
·     Completely open-source

·      Uses Secure Enclave to boost security

Free
What is an NFT Wallet?
The benefits of NFT wallets are similar to those of cryptocurrency wallets. Using a crypto wallet allows you to securely exchange and store NFTs by giving you access to a private key to an address where your NFTs and other digital assets are stored. In addition, you can authorize secure transactions and track your digital assets across multiple devices by obtaining a private key.
A wallet account can be classified as either self-custodial or custodial. Wallet accounts that are self-custodial or non-custodial are considered the safest because they give users full control over their private keys. The private key can only be accessed by the user and is inaccessible to third parties. Custodial holds the private keys, but they are often under the control of a third party
Why You Need a Crypto Wallet for NFTs
An NFT wallet is not only a storage device for cryptocurrencies but also allows you to manage your NFTs. With a well-designed wallet, NFT shopping becomes a breeze. All your crypto assets can be kept in one place. The NFT wallet takes care of the technical aspects of buying, selling, and transferring NFTs. As well as storing funds for buying or minting NFTs, it allows you to track your digital assets. Many NFT wallets provide the following features: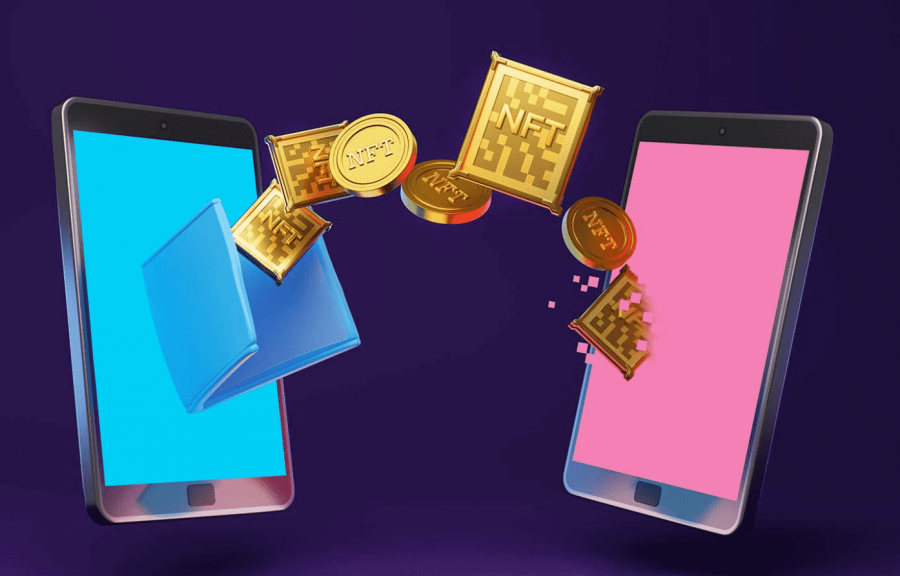 User-Friendly
The interface of most NFT wallets provides a user-friendly way to manage your digital assets. An NFT wallet that is easy to use and set up can help you keep track of your assets and revenue.
Compatibility With Multiple NFT Marketplaces
NFT wallets allow you to mint, buy, and sell NFTs and access other cryptocurrencies and marketplaces via several popular blockchains.
Offer Backup And Security
The NFT world can be accessed through a crypto wallet. The software secures your digital assets and provides backup to protect them.
How do NFT Wallets Work?
The wallets take care of all of the complicated tasks in the background, ensuring a seamless experience for the user. Therefore, understand what happens behind the scenes to safeguard your NFTs.
Essentially, NFT wallets do the following:
As a common misconception claims, stores Your Private Key – NFTs are not stored within the wallet. Owners never truly 'own' NFTs because they are stored on a blockchain network. Rather, NFT wallets store your 'private key,' which signifies ownership of a specific asset. Access to the NFT is available to anyone with this private key, so this key must be kept secure.
Allows You to Hold Crypto –You'll likely notice that most NFTs are backed by crypto when researching how to invest in NFTs. For this reason, you need some crypto to place an order for NFTs. This aspect is also handled by the best NFT wallet, allowing you to store your crypto holdings safely.
Can Connect to NFT Marketplaces –Lastly, NFT wallets are ideally suited to connecting to NFT marketplaces. OpenSea, for example, requires users to link their wallets to the platform to invest in NFT. For this reason, to use an NFT wallet that supports the marketplace's NFTs, you must create an NFT wallet with the same network that the marketplace's NFTs run on.
Types of NFT Wallet Accounts
Another crucial aspect to know is that there is no such thing as a standard NFT wallet. Wallets differ in the features they possess and how they safeguard your assets.
There are two main types of NFT wallets:
Self-Custody (Non-Custodial) Wallets
A self-custodial wallet (also known as a non-custodial wallet) is considered the safest type of wallet account. Users have complete control of their private keys with these wallets. Therefore, nobody can access the wallet's contents since no third party has access to the key.
Self-custody wallets usually have additional features, such as the ability to customize the speed of blockchain transactions to reduce network fees. Furthermore, as the user controls the private key, the platform is not at risk of being hacked since no one knows it. That, however, comes with a lot of responsibility, as if the key is lost or forgotten, the assets within the wallet may be forever lost.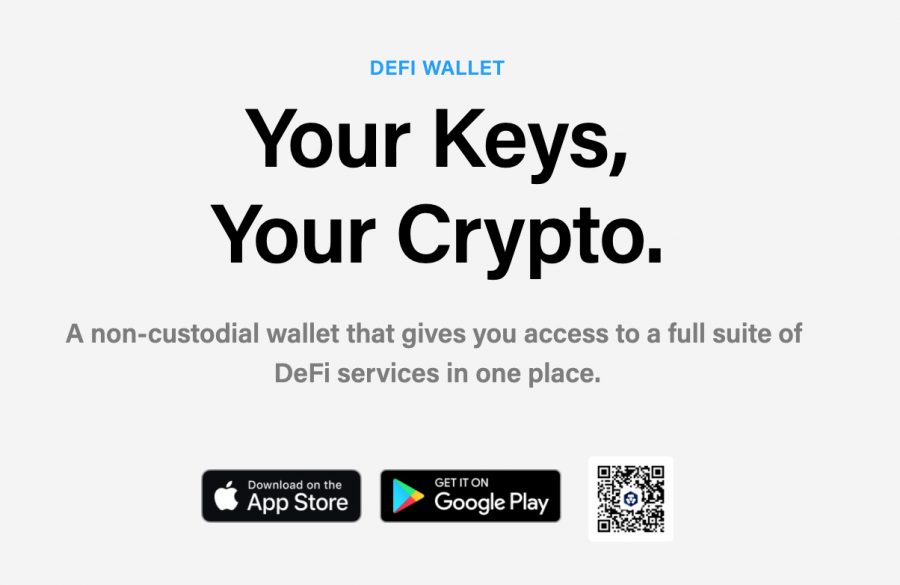 Custodial Wallets
Custodial wallets are on the opposite end of the spectrum. In contrast to self-custody wallets, these wallets entrust your private keys to a third party. These third parties are frequently wallet providers or NFT marketplaces. In addition to being easier to set up and more beginner-friendly, these wallets handle all the sensitive information.
Furthermore, the third party probably has a recovery feature that can allow you to regain access to your holdings if you forget your private key. Despite this, cyberattacks are always a threat, as is the possibility that your key may be stolen since you're relying on another entity. Additionally, custodial wallets often require KYC checks, which reduces your anonymity.
NFT Wallet Blockchains
Considering the various supported blockchains is another crucial factor when researching the best NFT wallet. If you are familiar with blockchain, you may know that NFTs are minted on individual networks - for example, Ethereum or Binance Smart Chain. This means they will have a specific standard for their tokens, such as ERC-271 or BEP-721.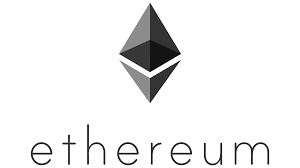 In other words,  your NFT wallet must support the specific blockchain and token standard used by your NFT. For example, if you bought an Ethereum-based NFT, you'd need to set up a crypto wallet that supports that token standard. You will not be able to store your NFT in your wallet if it does not support the token standard.
Additionally, you will incur network fees when conducting blockchain transactions, such as sending an NFT. According to the Ethereum blockchain, these are called 'gas fees' and fluctuate slightly based on network congestion. So, to cover these fees, you'll need to purchase Ethereum (or whatever cryptocurrency the fees are denominated in) and store it in your NFT wallet.
How to Choose the Best NFT Wallet for You
We've reviewed the top NFT wallets and covered their features. In the following paragraphs, we will discuss some of the most important factors to consider when choosing a wallet:
Security Level
The security level offered by the wallet you choose should be of utmost importance. Choose between a non-custodial or custody wallet here, as the former may be a safer option. The level of encryption for user data should also be considered, who controls the private key and whether the wallet is regularly audited.
Fees
All of the wallets mentioned in this guide are free to download and use - many of them do not even require KYC. In addition, wallets typically do not come with any fees since the NFT marketplace usually charges these fees. Nevertheless, you'll still have to pay network fees (such as gas fees), so it's good to keep some crypto in your wallet to pay these fees.
User-Experience
In the same way that choosing between the best crypto apps is important, choosing an NFT wallet can make a difference. Users can easily view and manage their NFTs with wallets that handle all complicated tasks in the background. The NFT wallets offered by Crypto.com, for example, provide useful 'gallery' features to showcase digital assets.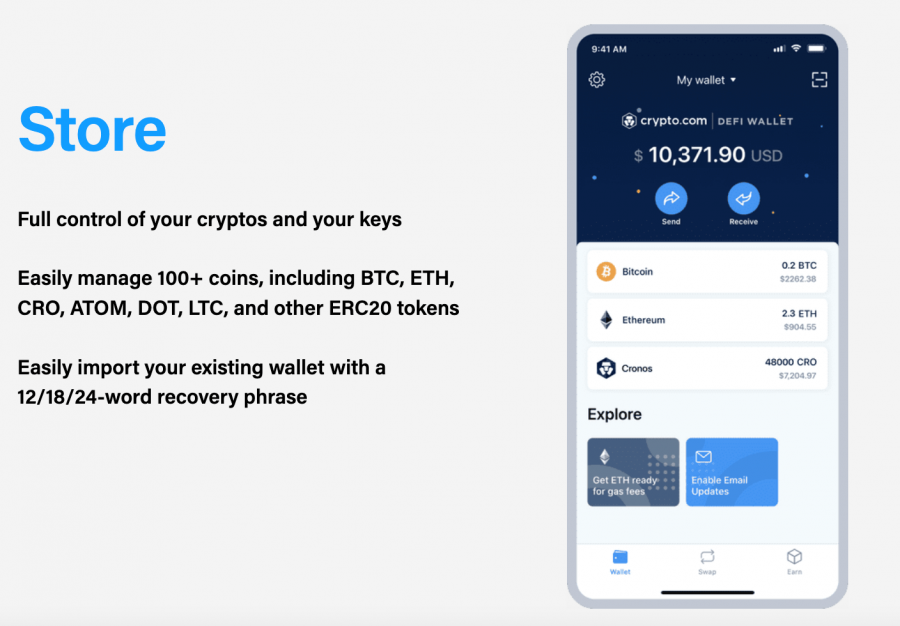 Additional Features
Finally, NFT wallets may provide additional features that simplify the investment process. For example, the interface of some wallets lets users purchase cryptocurrencies, while others offer access to dApps. Even though these features aren't necessary for NFT safety, they make the user experience more enjoyable.
How to Get an NFT Wallet
Before concluding this guide, let's discuss setting up a new NFT wallet. Because of its popularity and support for the Crypto.org chain and Ethereum NFTs, we recommend the Crypto.com DeFi wallet.
The following four steps will walk you through setting up a Crypto.com NFT wallet in a few minutes.
Step 1 – Open a Crypto.com Account
Visit the Crypto.com exchange homepage and select 'Sign Up. Enter your name, email address, and birth date before selecting a password.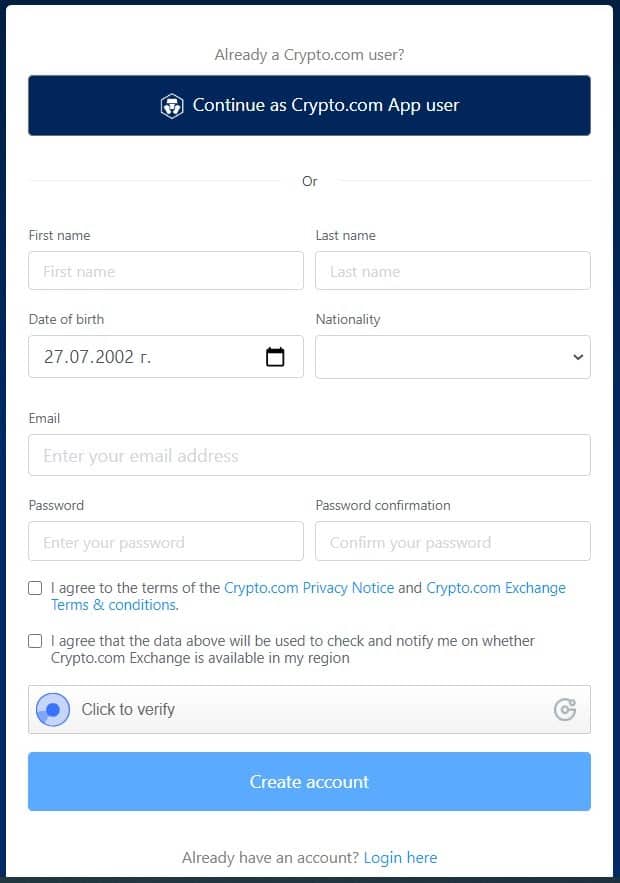 Step 2 – Verify Account
Afterward, download the Crypto.com app on iOS or Android and log in with the credentials you just created. To verify your Crypto.com account, provide your full legal name, upload a photo ID (such as your passport), and take a selfie. It may take Crypto.com a few hours to a few days to verify everything.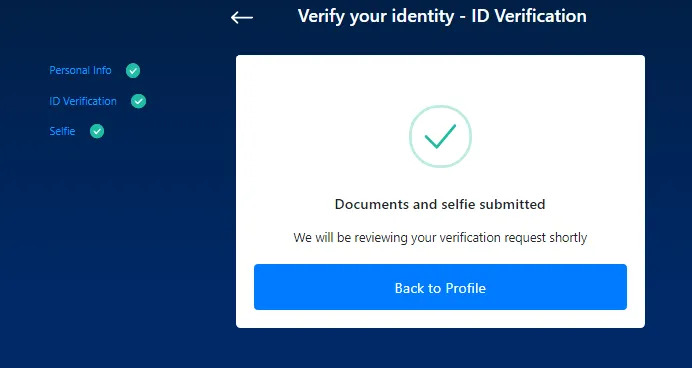 Step 3 – Download the Crypto.com DeFi wallet
You will be notified by email once you have completed the verification process. Afterward, download the Crypto.com DeFi Wallet. On Crypto.com's website, a QR code can also be scanned to access the download page directly.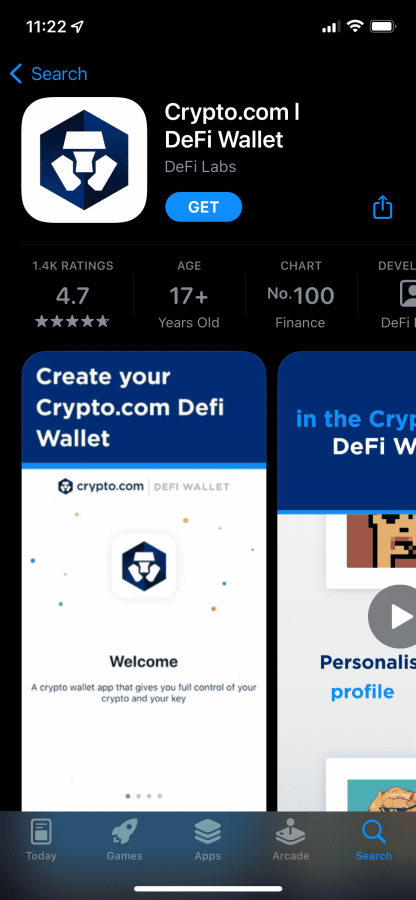 Step 4 – Connect your Wallet to Crypto.com App
Open the Crypto.com DeFi Wallet app and select 'Create a New Wallet.' Next, click on 'Connect to Crypto.com App' after following the security setup instructions. Then, to link your wallet app to your Crypto.com account, follow the on-screen instructions. Once completed, the wallet app will let you send, receive, and view NFTs as you see fit!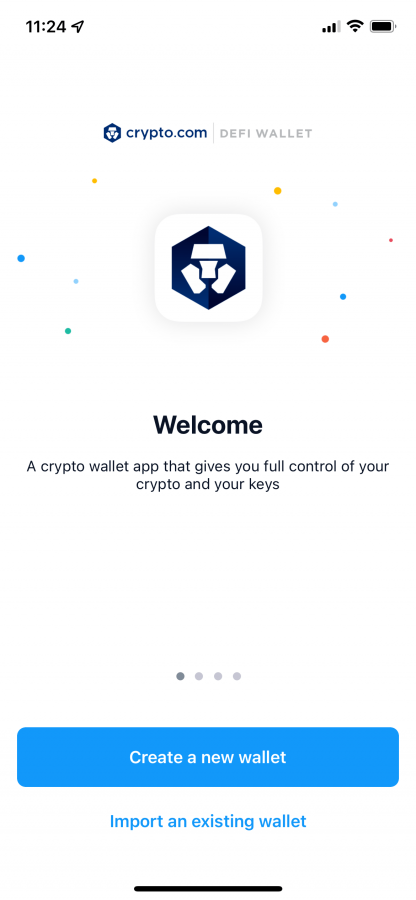 Best NFT Wallet – Conclusion
This detailed guide has covered the top NFT wallets, covering all the features and aspects you should keep in mind and setting up an NFT wallet in minutes.
The NFT wallet we recommend is the Crypto.com DeFi Wallet, which is free and available on iOS or Android. The wallet supports the Crypto.org chain and Ethereum NFTs and lets you instantly share NFTs on social media.
Crypto.com – Overall Best NFT Wallet

Your Money Is At Risk.
FAQs
What is the best NFT wallet?
Which blockchain is best for NFT wallets?
Is it possible to store NFTs in any wallet?
Do I pay taxes on NFT wallets?
How many NFT wallets are there?
[campaignfullwidth id='104' url="/forex/best-forex-broker/"]