How To Buy Baby Doge 2023 – Beginner's Guide
Fact Checked
Everything you read on our site is provided by expert writers who have many years of experience in the financial markets and have written for other top financial publications. Every piece of information here is fact-checked. We sometimes use affiliate links in our content, when clicking on those we might receive a commission - at no extra cost to you. By using this website you agree to our terms and conditions and privacy policy.
Since its launch in 2021, Baby Doge has amassed an impressive community. If you love Baby Doge but don't hodl it yet, you might be wondering how to buy Baby Doge coin. Well, luckily, it's not too difficult to do. Here, we'll walk you through the steps of how to buy Baby Doge in the US. So whether you're new to the world of cryptocurrency or a seasoned pro, keep reading to find out how to add this coin to your portfolio.
How To Buy Baby Doge 2023 – Step by Step
Here are the simple steps to take to buy Baby Doge in 2023:
Step 1: Create a crypto wallet
If you want to invest in this crypto project, you will first need to create a crypto wallet. This is where you can safely store your cryptocurrencies. This wallet must be compatible with Binance smart chain or Ethereum. Once you have created your wallet, you will be able to add funds.
Step 2: Transfer ETH into crypto wallet
Before you can buy Baby Doge, you need to fund your crypto wallet with Ether (ETH) or any other currency supported by your preferred exchange. You can buy ETH from our recommended broker eToro and send the funds to your crypto wallet easily.
Step 3: Connect wallet to a decentralized exchange
Baby Doge is not available through centralized exchanges and instead, must be purchased through a decentralized exchange.
Decentralized exchanges are an important part of the crypto ecosystem. They allow you to buy and sell coins without involving a third party, which makes them more secure and eliminates the risk of fraud. There are a few decentralized exchanges available, each with its unique benefits. Connecting your wallet to the DEX is how you can swap ETH for Baby Doge on the exchange.
Step 4: Swap ETH for Baby Doge
This is the final step in the whole process. After connecting your wallet, you will need to search for Baby Doge on the exchange and swap ETH for the meme coin.
Once the transaction has been completed, we recommend sending your Baby Doge to your crypto wallet so that it is secure.
Cryptoasset investing is highly volatile and unregulated in some EU countries. No consumer protection. Tax on profits may apply.
What Is Baby Doge Coin?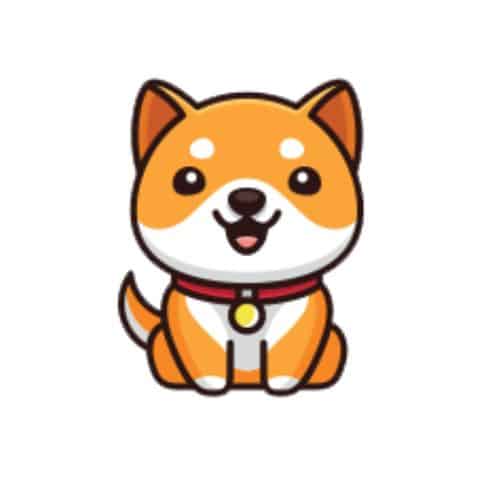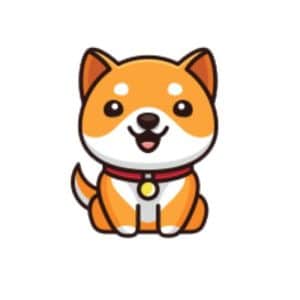 Baby Doge Coin (BABYDOGE) is a hyper-deflationary token that aims to increase transaction speeds and bills itself as a "better" version of the more popular Dogecoin. Baby Doge rewards owners on each transaction since it is a static reflection and a hyper-deflationary new coin. By leveraging the Binance Smart Chain and its lightning-fast swaps and low fees, Baby Doge was developed in an Ethereum-compatible environment.
Each time you exchange Baby Doge Coin, you will be charged a 10% fee. Each Baby Doge investor receives 5% of it in proportion, and the remaining 5% goes to the liquidity pool with Binance Coin on PancakeSwap. In essence, selling Baby DogeCoin will result in a 10% loss on your investment; whereas, keeping it would result in a reward. The Baby Doge smart contract makes the currency available via Ethereum and Binance Smart Chain wallets.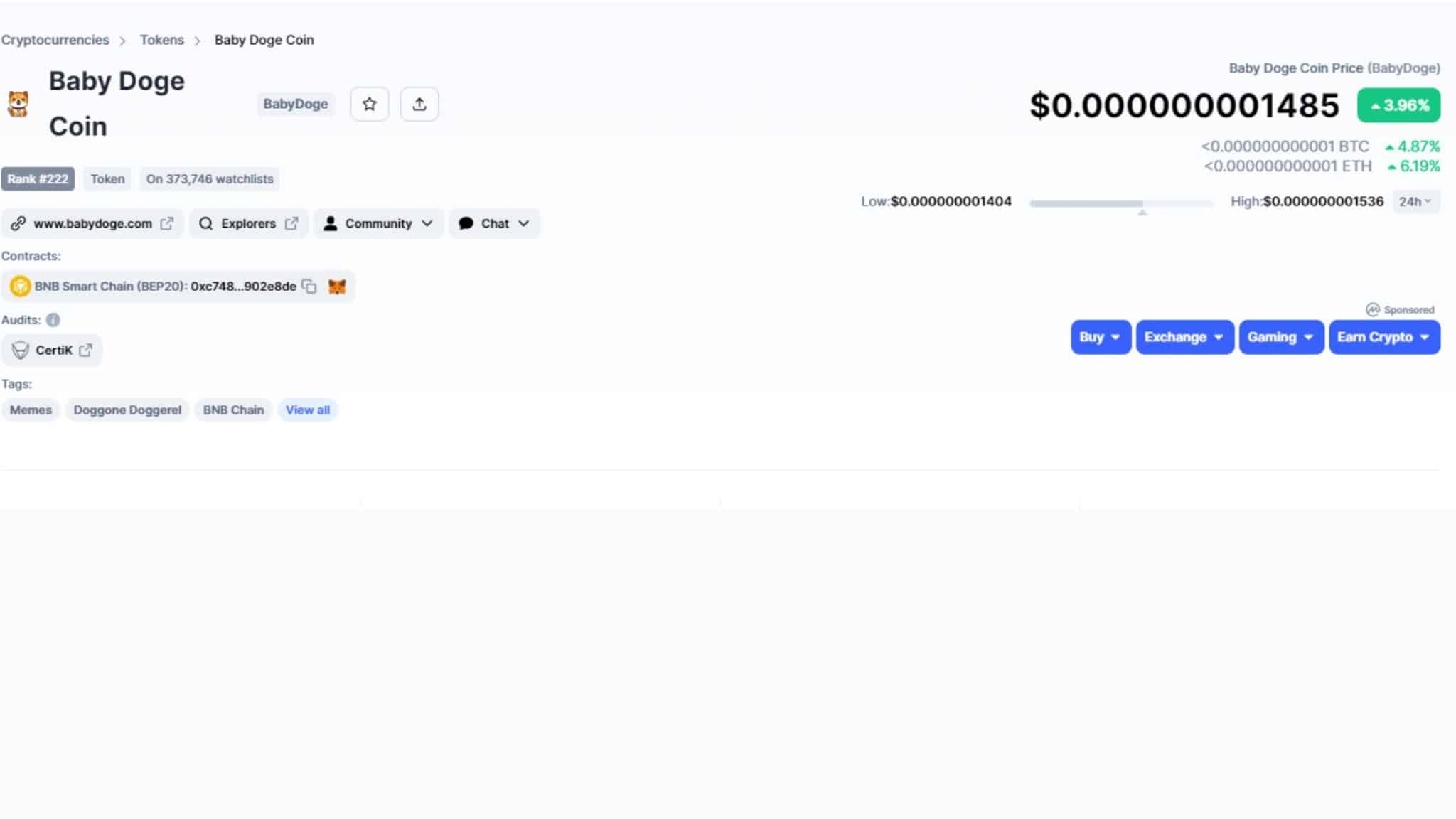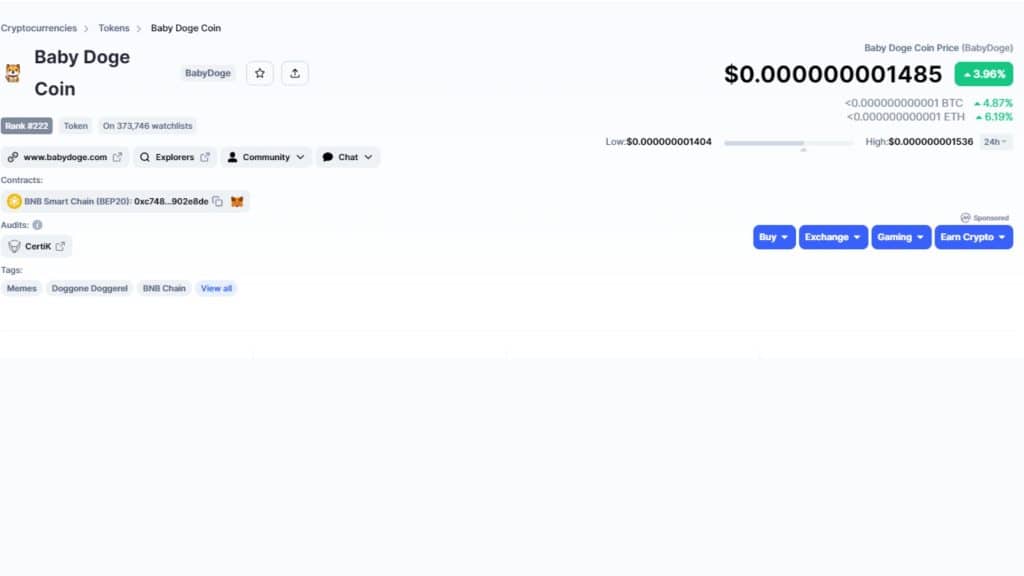 The maximum available supply is 420 quadrillion tokens (or 420,000,000,000,000,000). Users of the Baby Doge Debit Card can add fiat money funds through bank transfers. The card makes it easy to purchase things using crypto at retailers. Through a collaboration with CoinPayments.net, Baby doge can be used for some payments, allowing any merchant to accept Baby Doge.
One of the aims of the team behind the project is to rescue dogs, and are making charitable contributions to that. The plan includes donating $250,000 to charity. Baby Doge consequently established a partnership with Best Friends Animal Society(an American nonprofit 501 animal welfare organization) to make a $100,000 donation.
Cryptoasset investing is highly volatile and unregulated in some EU countries. No consumer protection. Tax on profits may apply.
Baby DogeSwap
The Baby Doge swap is the decentralized exchange of the Baby Doge ecosystem. With this, you can swap any token on Binance smart chain in seconds by just connecting your wallet, with no need for registration. The platform allows you to buy tokens using fiat currency. You must enter the BNB Chain token address to do this. It can be found on CoinMarketCap or BSCscan. Apart from "Swap" there are a number of other features on the exchange.
On the Baby DogeSwap platform, you can add liquidity to particular token pairs by clicking the "Add Liquidity" button. You will receive 0.2% returns on all swaps when you add liquidity to any pair, proportional to your share of the added liquidity. Baby DogeSwap can be used to migrate your assets from PancakeSwap to Baby DogeSwap.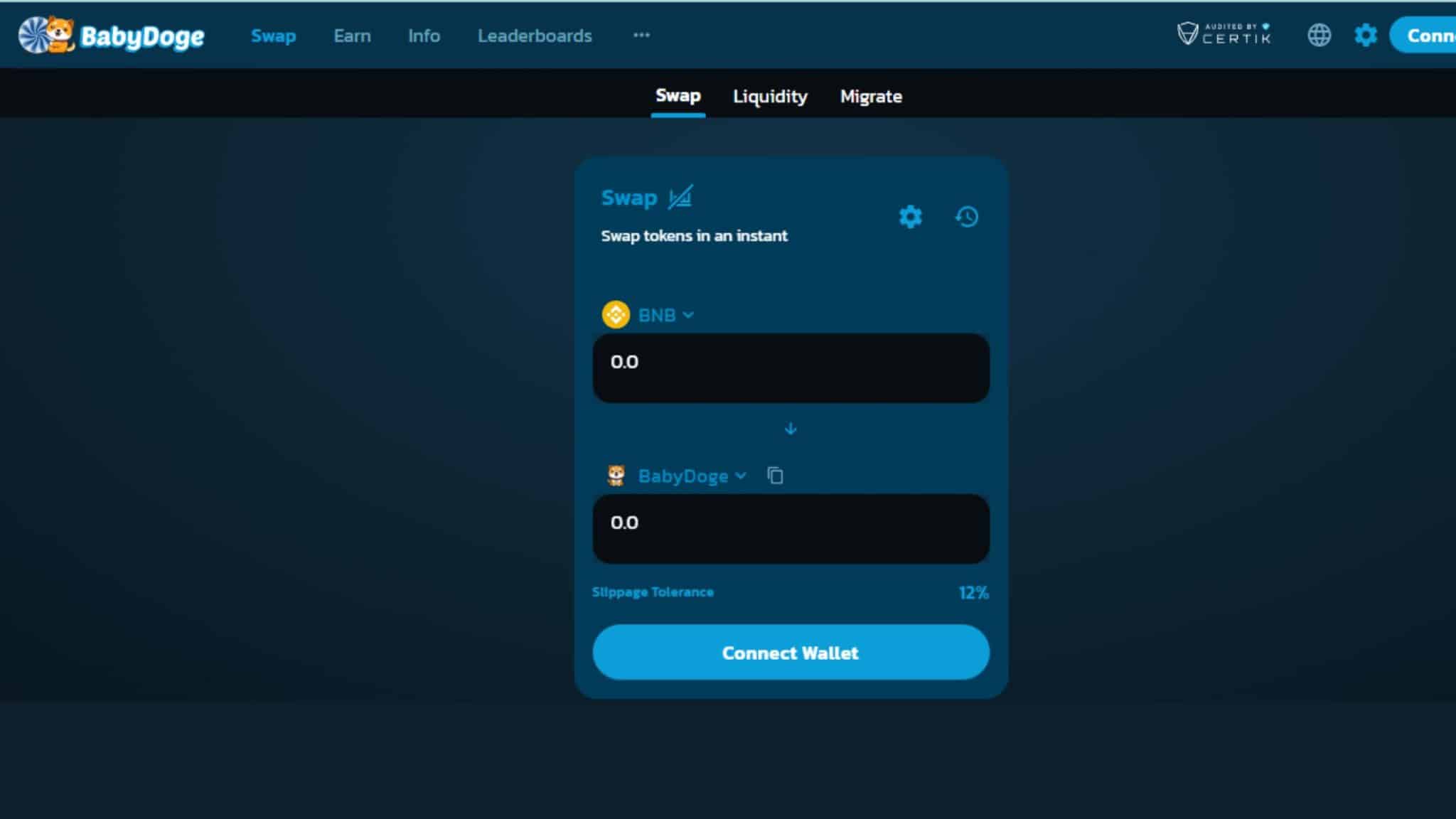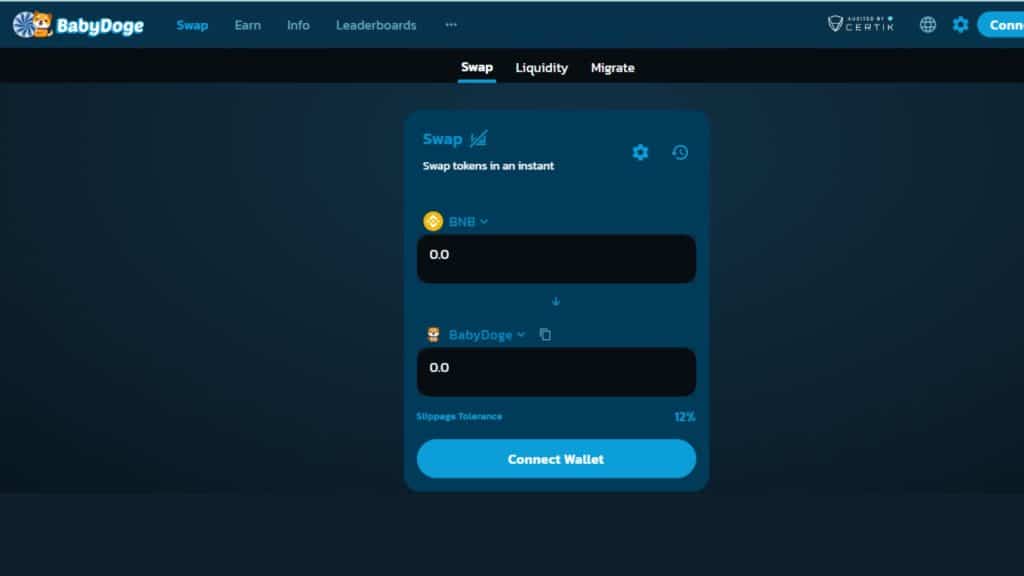 You can lend money and stake assets with Baby DogeSwap farms in exchange for interest and other benefits. You can also stake assets like Baby Doge in the Pools area to earn tokens like Baby Doge or ETH.
As a member of the community, you can vote on proposals using the platform and you can lock up your assets on Baby DogeSwap to sustain the value of a certain asset over time. Baby Doge swap passed a $30 million total value locked in less than a month of its launch.
Baby Doge Price Prediction
Riding on the Dogecoin popularity wave in 2021, Baby Doge swiftly gained a strong followership after its launch. The price increased a thousandfold just two weeks after launch, and it had a market worth of $200 million by the fourth week. This momentum made many analysts suggest Baby Doge Coin can surpass its parent, Dogecoin, in the future.
However, 2023 has been a tumultuous year for the token due to the crypto winter. Now, expectations are down, and the future does not look particularly promising for Baby Doge and the meme coin family, by extension.
According to analysts, there could be a turnaround of events should Dogecoin cross the 1-dollar mark. In other words, if Dogecoin rises above 1 dollar, any token related to it could experience a huge surge. This may look like a far-fetched dream for now. However, if there is anything the crypto market has taught us over the past few years, you never know. Although the price of Baby Doge is not appealing at the moment, so is the price of many other cryptocurrencies in the market now. So if you believe in Baby Doge and want to hodl it for a long time, buying it now is not a bad idea.
Cryptoasset investing is highly volatile and unregulated in some EU countries. No consumer protection. Tax on profits may apply.
Why Might Baby Doge Be a Good Investment in 2023?
There is a good reason why Baby Doge is currently one of the most popular cryptocurrencies in the Dogecoin ecosystem – it has a lot of potential utility. There are many other meme coins out there but few have as many use cases as the Baby Doge.
Additionally, Baby Doge is a token to consider if you're thinking of long-term investing. This is because it rewards holders with interest over time. For instance, Baby Doge holders get 5% of the 10% charged on trades. Additionally, analysts expect Baby Doge to rise over 1000 times in the next 10 years.
However, nothing is guaranteed, and no one can predict the future accurately. So, make sure you understand the risks before investing.
Cryptoasset investing is highly volatile and unregulated in some EU countries. No consumer protection. Tax on profits may apply.
Where Can You Buy Baby Doge?
The developers of Baby Doge advise buying the coin through the Baby DogeSwap. Other top markets include LBank, BKEX, PancakeSwap or Uniswap exchanges, and OKX. Baby Doge is only available on decentralized exchanges and not centralized exchanges because the team wants to ensure that Baby Doge coin remains decentralized. The difference between decentralized exchange and centralized exchange is that decentralized exchanges do not rely on third-party services to operate. This means that there is a reduced risk of a hack or loss of funds because custody and responsibility for cryptocurrencies and tokens remain with their holders.
What Is The Cheapest Way To Buy Baby Doge?
As we have examined so far, you can Baby doge through online exchanges, but each exchange has unique features that might influence your decision. The Baby DogeSwap offers the cheapest method. Baby DogeSwap does not require registration. You can swap any token with Baby Doge on Binance smart chain in seconds by just connecting your wallet. To buy Baby Doge:
Go to babydogeswap.com
Click on "Connect wallet" (Metamask, Wallet Connect, Binance chain, Trust wallet, MathWallet, TokenPocket, SafePal, and Coin98 are all accepted)
Approve the switch from Ethereum main net to Binance smart chain
After connecting your wallet, go back to the Baby DogeSwap homepage and click "Swap Now"
Input the amount of token you want to swap for Baby Doge and click "Swap"
Confirm the transaction
Before buying Baby  Doge, you will need to hold other crypto tokens in your wallet. You can buy most major crypto tokens from our recommended broker, eToro.
Cryptoasset investing is highly volatile and unregulated in some EU countries. No consumer protection. Tax on profits may apply.
Will Baby Doge Ever Be Available on Centralized Exchanges?
As of now, Baby Doge is not available on centralized exchanges. This could change in the near future, but for the time being, you'll have to buy Baby Doge coin directly from Baby DogeSwap using a secure wallet option or from other Decentralized exchanges like PancakeSwap exchange or Uniswap exchange.
Tamadoge- The Best Deflationary Alternative To Baby Doge With Great Utility
Tamadoge is a brand-new cryptocurrency that will be the first meme coin to include a metaverse and other well-known features. TAMA is the gateway token of the Tamaverse, where you can create, breed, and engage in combat with your very own Tamadoge pet. Tamadoge runs on the Ethereum blockchain.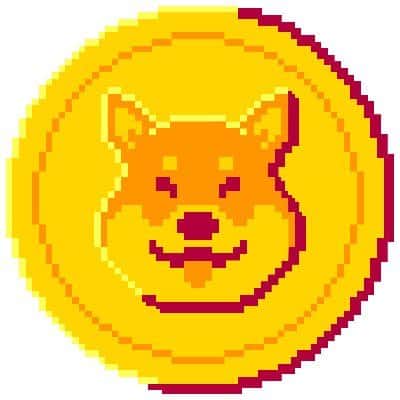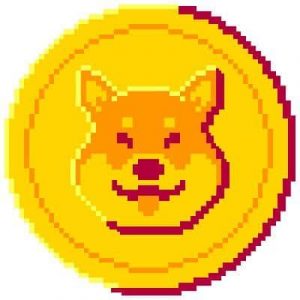 Although Tamadoge is in the same Doge ecosystem as Baby Doge, Tamadoge is more inventive. Tamadoge has an NFT store, P2E capabilities, and token utilization, making it more than simply a meme coin. Tamadoge is designed with great security measures since all of its tokens undergo full KYC and auditing.
Many cryptocurrency projects, like Baby Doge, charge transaction taxes, which entails the project taking a portion of the traded (transferred, sold or bought) tokens. Many projects utilize this to secure long-term funding for their project, particularly when the tokens' intrinsic value is low. Tamadoge, on the other hand, opposes the usage of transaction taxes since they think that value should come from the project itself rather than just from those who are trading the token. This is why it could be a better investment option than Baby Doge as it offers more utility.
By gaining Dogepoints, users can compete to move up the leaderboard. The users who have accumulated the most Dogepoints at the end of every month can collect their prizes from the monthly Dogepool. This reward system serves as another means for users to gain.
With just 2 billion TAMA tokens available for purchase, the initiative focuses on quality and efficiency rather than oversupply.
After its launch, the coin surged over 200% in the first week. Tamadoge is expected to grow rapidly in the coming years and offer high returns on investment. Tamadoge could be considered as a stronger alternative than Baby Doge due to its utility and limited supply. Investors looking to get into the Doge ecosystem should watch this token.
Cryptoasset investing is highly volatile and unregulated in some EU countries. No consumer protection. Tax on profits may apply.
Recent Baby Doge Coin News
Like majority of digital assets, news can affect the value of the Baby Doge token. If you want to become a pro in how to buy Baby Doge, it is important that you follow developments around the token keenly.
Due to its recent popularity in the crypto community, there have been a couple of developments in the Baby Doge ecosystem in 2023. Here are some of the news on Baby Doge making the rounds on the internet lately:
Baby Doge plans to accelerate its ongoing burn program
The Baby Doge Coin team has made a significant contribution to lowering the overall supply of Baby Doge through burns. The company burned a massive 50 quadrillion coins in one transaction in July, setting a record for the largest token burn in the crypto market. Additionally, Baby Doge Coin burns one quadrillion tokens every month from its total supply.
Two days after unveiling Baby DogeSwap, the company said that it will use a portion of the DEX's fees to purchase and burn the token. So, the development team behind Baby Doge Coin is thinking of developing a burn portal for the cryptocurrency with a canine theme despite the significant burns performed in the past, as reported by CryptoBasic.
The team posted a request on Twitter for community ideas on inventive ways to reward individuals who participate in the burn program. According to Baby Doge Coin, users who burn cryptocurrency will get non-fungible tokens (NFTs). However, the team requested that community members leave comments on the post with their thoughts on the effort.
Eight New Projects Launching on Baby Doge Swap
According to a recent announcement, eight new projects will launch on Baby Doge Coin's decentralized exchange, Baby DogeSwap. The eight cryptocurrencies that will be available on Baby Doge Swap include Shark Shib Coin, Daddy Shark Doge, Boba Milk Tea, MUSKPET Coin, GoldenDoge Coin, babySharkDoge, Shark pih Coin, and SharkBaby Doge, according to data on Unicrypt Network. These coins have a soft cap of between 8 and 10 Binance Coins (BNB).
Ruff Haven's partnership with Baby Doge
Earlier in the year, Ruff Haven announced their partnership with Baby Doge. Ruff Haven Crisis Sheltering ​provides a temporary safe haven for companion animals to keep pets and their people together in times of crisis, increase pet retention, and decrease the number of animals entering the shelter system.
Ruff Haven announced that their generous partnership with the Baby Doge community helped support their quarterly vaccine clinic. At these clinics, they offer vaccines, microchips, nail trims, grooming vouchers, pet food/supplies, and spay/neuter vouchers. All these services are provided at no cost to the owners. Thanks to the generous donation by the Baby Doge community, they were able to vaccinate 215 pets.
Cryptoasset investing is highly volatile and unregulated in some EU countries. No consumer protection. Tax on profits may apply.
How To Buy Baby Doge Coin 2023 – Detailed Explanation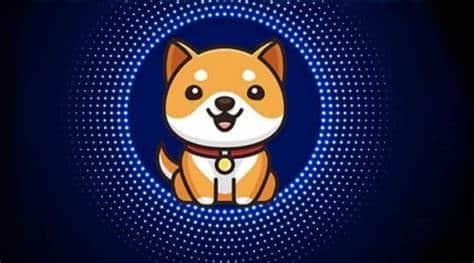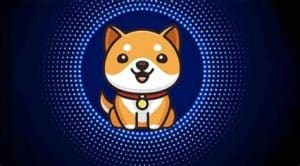 We have had a brief look into the steps to be taken to buy Baby Doge in 2023. Below, we go into further detail about buying the token so that you can complete your investment with confidence.
Step 1: Create a crypto wallet
The first thing you will need to do, before making any crypto investments, is to create a crypto wallet.
There are many different types of crypto wallets available, so how do you choose the best crypto wallet and how do you create one?
How to choose a crypto wallet?
Crypto wallets are essential for storing your cryptocurrencies. To choose a crypto wallet, you need to understand the different types available and pick the one that suits your needs. The wallet types include web wallets, desktop wallets, mobile wallets, and hardware wallets. Desktop wallets are considered more secure as they are located on your personal computer. However, mobile crypto wallets offer the convenience of being able to access them from anywhere. Web-based crypto wallets allow users to interact with cryptocurrencies through their browsers. Hardware crypto wallets come in different shapes and sizes and include features such as offline storage options and 2FA (two-factor authentication).
In terms of accessibility, the two types of cryptocurrency wallets are custodian and non-custodian wallets, often known as hot and cold custodian wallets. Non-custodial wallets are entirely responsible for maintaining the security of the cryptocurrency you store in the wallet, whereas custodial wallets are only responsible for keeping your cryptocurrencies safe. With the best crypto cold wallet, you are therefore in charge of these things.
Security, portability, user-friendliness, multi-currency compatibility, and the reputation of the wallet provider are also important factors to consider when choosing a cryptocurrency wallet.
What is the best crypto wallet for beginners?
There are many different types of crypto wallets out there and many investors will use more than one. Our top recommendations are eToro wallet ad MetasMask wallet. eToro is a great choice because it is regulated by major regulatory bodies including the Financial Conduct Authority (FCA) however, the wallet does not support all crypto tokens. For tokens hat aren't supported by eToro, MetaMask is the next best option to consider.
The best crypto wallets for beginners must be easy to use and have good security features. For example, mobile wallets are perfect for beginners as they do not require any additional software or downloading anything. They can simply be used on your smartphone.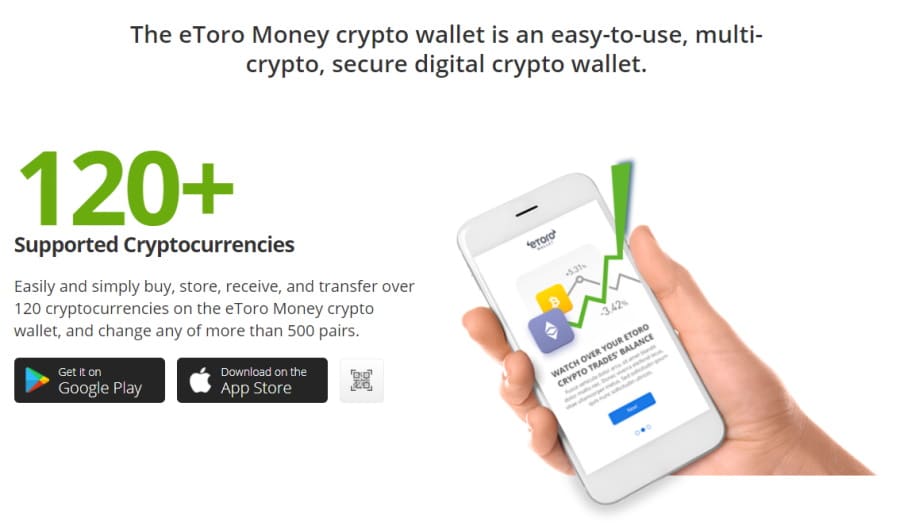 The best wallet for beginners should also be compatible with multiple cryptocurrencies so that you can store all of your favorite cryptocurrencies in one place. Many beginner-friendly crypto wallets also offer multi-coin support which allows you to store bitcoin, Ethereum, and other altcoins in the same wallet. An example of such a wallet is eToro.
The eToro wallet is available as a mobile app for Android and iOS devices. It supports 120+ crypto assets including BTC and ETH, and it offers seamless trading between crypto pairs with the wallet.
However, eToro is a centralized exchange so does not support all crypto tokens. Baby Doge is not available to purchase directly through the platform. Instead, you can use the eToro wallet to buy ETH or BNB which can then be swapped for Baby Doge.
MetaMask is a great decentralized wallet that can be used to store Baby Doge tokens. It is possible to send crypto from the eToro wallet to MetaMask in a matter of minutes.
How to create a crypto wallet
Creating a crypto wallet is very simple. Like we stated earlier, eToro wallet is a great place to start. You can do this via their mobile app or website. The best way to create a wallet is usually through the website as this allows you to personalize your experience with extra features. Once you have created your wallet, the platform will ask for some basic information such as your name and email address. You will also need to provide a password to log in.
Once logged in, you will be able to add cryptocurrencies (and exchange pairings) and start swapping tokens. The best wallets also offer an easy-to-use peer-to-peer transfer feature so that you can quickly move cryptocurrencies between different wallets without having to go through a third party.
Cryptoasset investing is highly volatile and unregulated in some EU countries. No consumer protection. Tax on profits may apply.
Step 2: Transfer ETH into crypto wallet
This step is very important as you need to hold ETH tokens that can be swapped for the Baby Doge coin. You want this to be done on a trading platform with fast transaction speeds and guaranteed security.
Where to buy ETH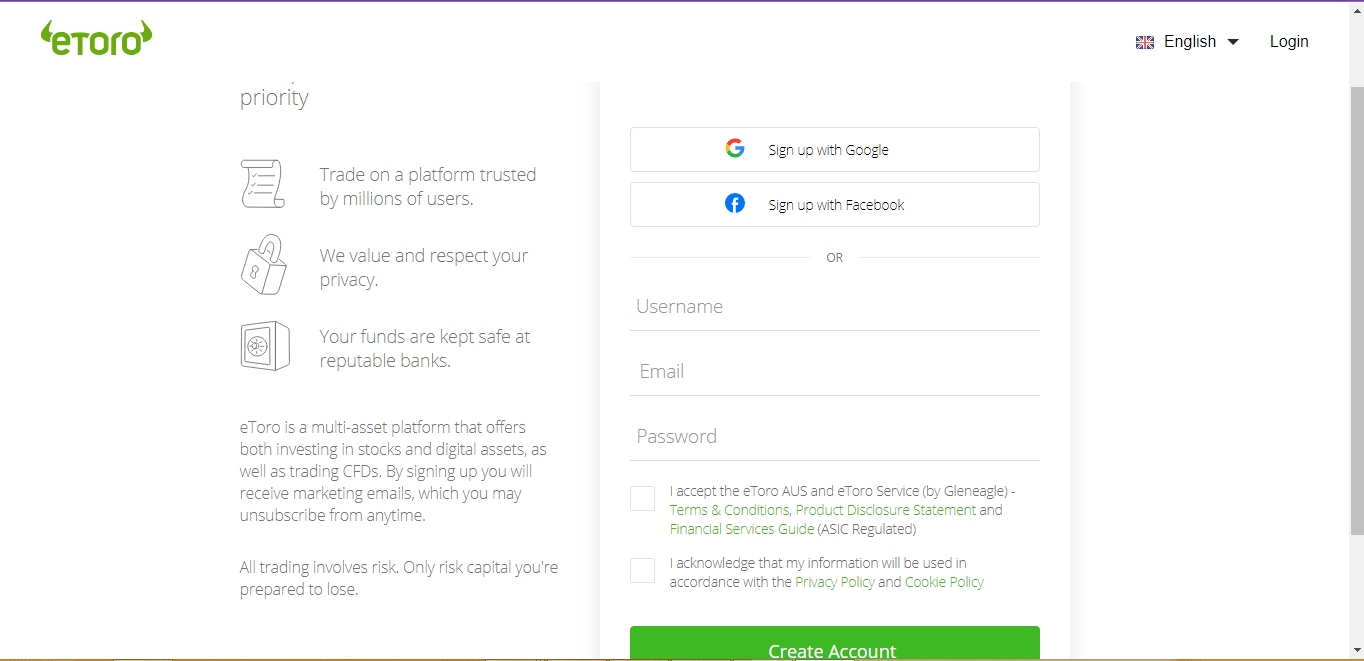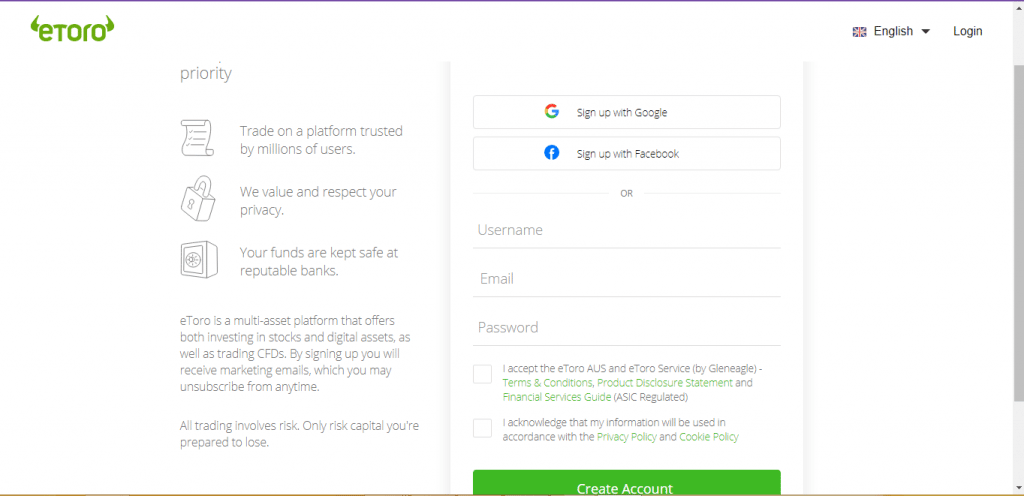 For several reasons, eToro is unquestionably one of the best cryptocurrency trading platforms to buy ETH. The platform is first and foremost heavily regulated by both the Cyprus Securities and Exchange Commission and the Financial Conduct Authority. This is particularly important in the cryptocurrency markets because it guarantees that any cryptocurrencies you trade with eToro secure and that your money is not at risk. On the platform, you can buy over 17 different cryptocurrencies, including BTC, ETH, BNB, ADA, XRP, and others.
Cryptocurrency investors are also drawn to the eToro Copy Trading tool. You can choose an experienced cryptocurrency trader using this social trading platform, and you can then replicate their buy and sell positions. Or, you can consider opening an eToro crypto CopyPortfolio. This gives you access to a varied selection of weighted digital currencies based on market capitalization. You can invest passively in the cryptocurrency market thanks to the expert management of these Copy Portfolios by eToro.
eToro Money is one of the best free cryptocurrency wallets out there. The wallet does not charge any fees for deposits or withdrawlas and only charges spreads.
eToro Fees: 
Due to its low minimum stake requirement of $10, eToro is also a favorite among beginner cryptocurrency investors. As there is no need to make a sizable investment, you can acquire Ethereum in a risk-averse manner.
eToro charges just 0.5% on debit card deposits. Additionally, there is absolutely no deposit fee for those in the US. Other accepted payment options include bank transfers, credit cards, Paypal, Neteller, and Skrill. In the US, the minimum deposit is $20; elsewhere, it is $200.
The eToro mobile app allows you to buy, sell, and trade Ethereum at the touch of a button. You can download it for free and works with both iOS and Android smartphones.
How to buy ETH through eToro
Here is how to buy ETH on eToro in four simple steps:
Sign up on eToro: Go to eToro.com and sign in or create an account.
Verify your account: Account verification is necessary on eToro to ensure account security. You must upload a valid proof of identity (such as a passport or driver's license) and proof of address (such as a bank or credit card statement or an Internet bill)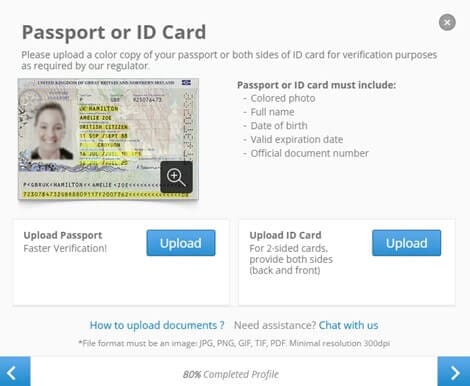 Deposit fiat currency: The first step in purchasing ETH on eToro is to have fiat currency in your account. To make a fiat currency deposit into your new eToro account, follow these instructions: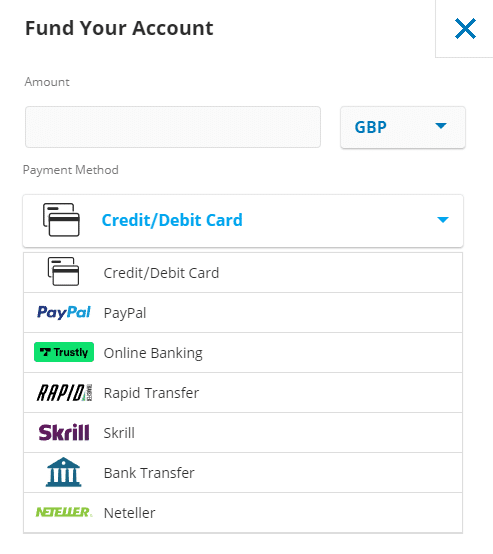 Log in to the eToro investment platform.
Click on 'Deposit Funds'
Enter the amount and your preferred currency
Select the method of payment from the dropdown menu and complete the transaction
Buy ETH: Now that your funds are available in your account, you'll be ready to go! Simply navigate to the Ethereum page and make your first purchase.
How to transfer ETH from eToro to crypto wallet
If you're looking to move your Ethereum (ETH) from eToro to a crypto wallet, here are the simple steps:
Click on the "Portfolio" tab of your account.
Click on the crypto you would like to transfer.
You will see all of your open trades for that cryptocurrency. Click on the specific trade you would like to transfer.
On the "Edit Trade" screen, click "Transfer to Wallet"
Review the transfer's details. Click "Transfer" to initiate the process.
You'll get a notification to let you know your request had been sent. "Pending Transfer" will appear in the trade line. Until the transfer process is through, you have the option of cancelling your request.
Cryptoasset investing is highly volatile and unregulated in some EU countries. No consumer protection. Tax on profits may apply.
Step 3: Connect wallet to a decentralized exchange
Once your ETH is in a digital wallet, you can connect it to a decentralized exchange (DEX) and trade for cryptocurrencies like Baby Doge. There are several Decentralized Exchanges to choose from; you just have to make sure the wallet you selected is supported by the exchange. Go to the decentralized exchange site and connect your wallet.
Step 4: Swap ETH for Baby Doge
You can buy Baby Doge by swapping ETH for the token on the DEX platform after connecting your wallet. Enter how much ETH you want to swap to Baby Doge. Don't forget to plan for transaction fees. To complete, confirm your order and adhere to the displayed instructions. There are scams where fraudulent Baby Doge listings are made, so take care to acquire the correct contract address from the official Baby Doge website.
Baby Doge transaction fees
A 10% transaction fee is charged for Baby Doge. A portion of each trader's crypto must go to the liquidity pool and redistribution. The strategy substantially incentivizes traders to hold onto their currency. You will be charged 10% if you sell your coins. You can think of the transaction fee as an incentive to keep your Baby Doge. If you keep you token, you get compensated when someone else sells theirs.
Top Tips for Swapping Crypto Safely
Cryptocurrencies are an exciting investment option, but like with any other form of investment, there is always the risk of losing money. To help you swap cryptocurrencies safely and securely, it's important to do your research first. Make sure to use a reputable exchange that has a good security system, and make sure to keep your crypto wallet safe and secure. Also, be 100% sure you are on the right website for the project by checking the URL. There are many scams out there that people can easily fall for if they are not careful. Finally, remember never to invest more than you can afford to lose.
How To Buy Baby Doge- Conclusion
In this guide, we have looked at how to buy Baby Doge in a safe way and its unique features. Although its utility might not be able to rival that of Tamadoge, it is important to state that Baby Doge offers better utility than most meme coins. In addition to that, it is an improvement on Dogecoin with it having a faster transaction speed. Baby Doge might not be a viable long-term investment like Tamadoge but it is still worth a calculated financial risk
Your capital is at risk
Frequently Asked Questions
Is BabyDoge available on Binance?
Can I buy BabyDoge with Bitcoin?
Where is the best place to buy BabyDoge?
How much is BabyDoge Coin worth?