Youhodler Review UK 2023
Fact checked
Everything you read on our site is provided by expert writers who have many years of experience in the financial markets and have written for other top financial publications. Every piece of information here is fact-checked. We sometimes use affiliate links in our content, when clicking on those we might receive a commission - at no extra cost to you. By using this website you agree to our terms and conditions and privacy policy.
YouHolder is based in Switzerland and is a platform that specializes in cryptocurrency loans, offering these loans at a low-interest rate by pledging cryptocurrencies used as collateral, giving the possibility to save money. This provider was founded with the backing of cryptocurrencies based on the concept that all users can make the most of their profits by keeping their cryptocurrencies when the markets are in a downtrend to selling them when the market is on the rise.
In this YouHodler review UK, we will highlight and analyze everything related to this exchange.
Youhodler Review 2023 – pro's and con's
Overview
In this review of Youhodler UK we are going to discuss the most important features of YouHodler, as well as how as a user you can apply for a loan on this platform using your crypto assets as collateral.
What is Youhodler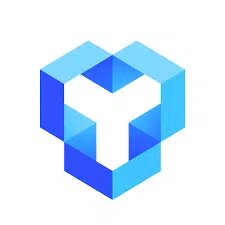 The platform was founded and launched in 2018 and is based in Switzerland. On YouHodler, it is possible to perform crypto to fiat and crypto conversions.
Through the YouHolder exchange, members can access much cheaper fiat loans in EUR, USD, GBP, and CHF using their cryptos as collateral. In addition, it has different options for investing in cryptocurrencies. The platform is available worldwide, although it does not have services in the following countries Iraq, China, Bangladesh, North Korea, and the United States.
When users deposit cryptocurrency funds, they can get guaranteed financial returns; they can also borrow money against their cryptocurrency holdings when depositing funds. In addition, they can convert cryptocurrencies into fiat money, another cryptocurrency, or use stablecoins.
When users make deposits into cryptocurrency funds, they can earn high yields. It also potentially borrows money against its cryptocurrency holdings when depositing into funds. They can also make conversions from cryptocurrencies to fiat money, in stablecoins, or, if they prefer, in another cryptocurrency.
On YouHodler's website, it is mentioned that this exchange is part of the blockchain association and the financial commission of Western Switzerland.
In this YouHodler review, we are going to mention some of the most relevant features of YouHodler:
YouHolder gives the possibility to its users of savings accounts where they can save their savings. This is intended to generate returns and, at the same time, earn passive income. The savings account works almost the same as an interest-bearing account, meaning that users deposit cryptocurrencies instead of fiat currencies such as USD.
Once the user has funds in his account, he will be able to obtain automatic income. The payment of this interest is made weekly. It is also possible to keep the cryptocurrency interests and earn compound interest.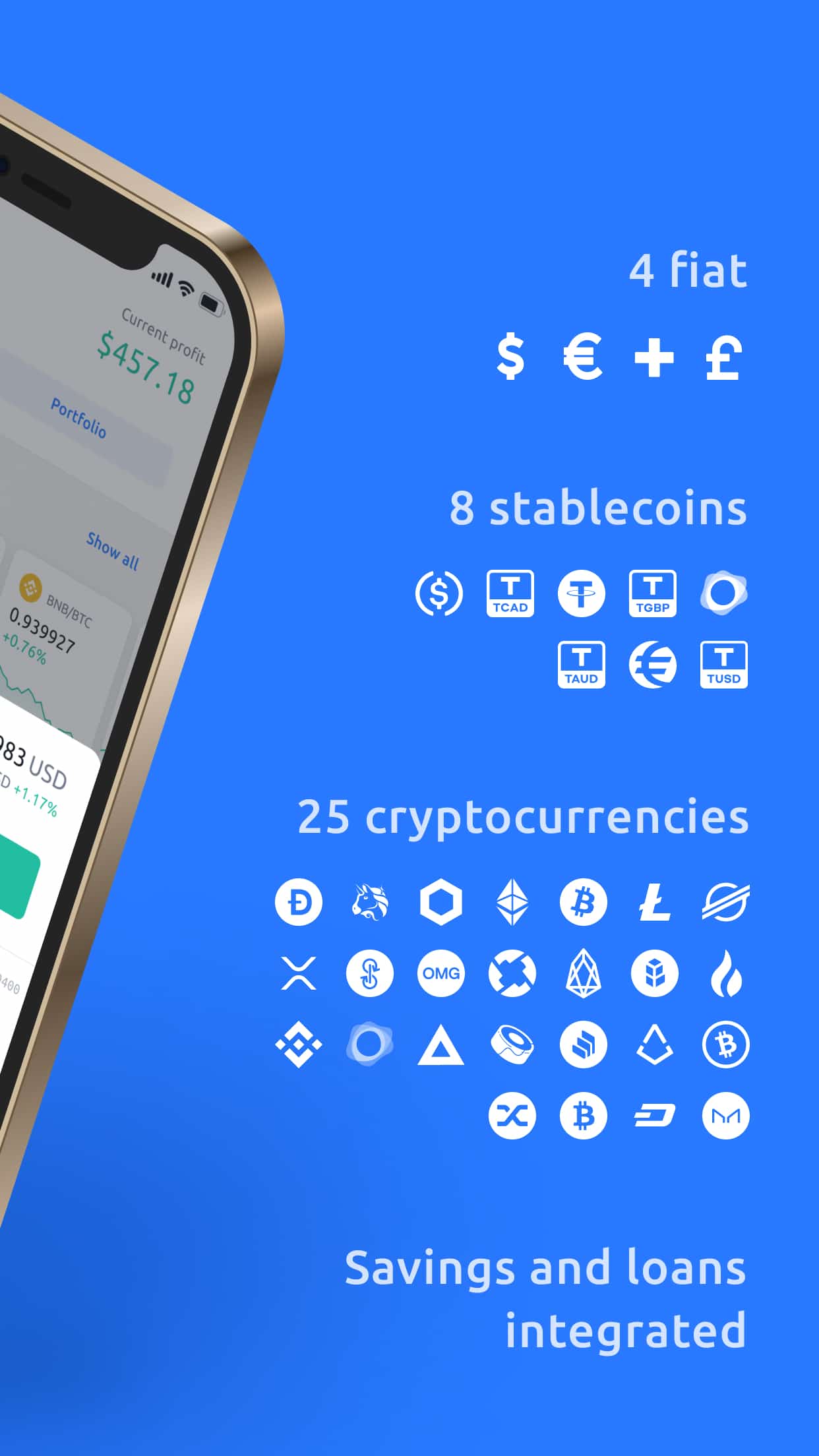 If you are interested in holding cryptocurrencies for long periods, YouHodler is perfect. If you want to withdraw money for emergency reasons, it is possible to do so by using a reliable loan using cryptocurrencies as collateral. It is also possible for users to convert their crypto assets into normal money without selling their cryptocurrencies. Once the user repays the loan, they can get their cryptos back without any problems.
For those who are looking for more risk because they want to get higher rewards, MultiHODL is the perfect option. This is a tool designed to help users increase their funds and achieve the highest possible return on investments. In MultiHODL, there is also the possibility for 80% of cryptocurrency deposits to be kept in the savings account, which can be a fixed income. The remaining 20% is for speculation and high reward investments, which do not involve high risk.
Another novel tool offered by YouHodler is known as Turbocharge. With this tool, it is possible to obtain a chain of loans. For example, if you want to get maximum profits, users must accumulate more cryptocurrencies when they have an upward movement. Users can pay back the loan and be able to buy cryptocurrencies without having to pay any commission if the Turbocharge function is used. Likewise, purchased cryptocurrencies can be used if another loan is needed.
Youhodler Pros and Cons
Here is a list of pros and cons that you should consider before using YouHodler.
What we like
Beginner friendly platform
Several popular coins available for yield
User-friendly mobile app available
Easy to deposit and access profile
Multi coin crypto wallet available
What we don't like
Limited number of yieldable crypto
Not available in the US
Youhodler Interest Rates
Through Youhodler, it is possible to earn interest on cryptocurrencies such as Bitcoin (BTC), Pax Gold (PAXG), USD Coin (USDC), and True USD (TUSD).
Every week, YouHodler calculates and adds compound interest to your account. You can earn more if you do not withdraw interest. Interest will continue to be paid regardless of whether you withdraw the money before the seven days have elapsed. Interest is calculated approximately every six hours.
The following are some of the major cryptocurrencies that YouHodler allows you to earn interest if you hold them.
| | |
| --- | --- |
| Crypto | Interest Rate |
| USDT | 12.3% |
| USDC, TUSD, DAI, HUSD, EURS | 12% |
| BUSD | 10% |
| LTC | 7% |
| UNI | 7% |
| SUSHI | 7% |
| BTC | 6.8% (keeps growing) |
| PAXG | 6.5% |
| LINK | 6.5% |
| ADA | 6.5% |
| BNB | 6.5% |
| EOS | 6.5% |
| ETH | 6.5% |
| XRP, XLM, BSV, YFI, | 6.5% |
| BCH | 6.5% |
| SNX | 6% |
| DASH | 5.5% |
| APE | 5% |
| ZRX | 4.5% |
| HT, BNB, BAT, OMG, DOGE, BNT | 3% |
| COMP, MKR, REP | 2,5% |
Youhodler Fees
As for the commissions that can be charged in YouHodler, the platform charges 5% for withdrawals by bank transfer and 3.5% if done with credit cards. Other fees are associated with crypto-loans. These are as follows:
– Close now fee – 1% of the overdraft amount
– Reopen – Interest fee + 1% service fee (from the borrowed amount)
– Extend PDL – 1.5% of the additional collateral
– Increase LTV – 1.5% of the increased amount
A fee will be charged if you benefit from a Multi HODL transaction. According to the example given by YouHolder, it is indicated that the commission is 0.45%. This review could not confirm whether this value will always be applied to profitable trades. For example, if you use the Multi HODL service, a commission will be applied to margin calls. However, we have not been able to find out how the commission is calculated.
Concerning currency conversion rates, there is still no clarity regarding this. However, the company recently informed that it would start using "market price rates," which are "developed using the most accurate market rate."
Consequently, the company made a promise to its users about the possibility of reducing their rates. This is possible since the company has a calculator which allows you to visualize the conversion rates and the total you receive for any crypto or fiat.
 Fees at a Glance
Deposit Fees
Minimum Deposit
Withdrawal Limits
Withdrawal Fees
Conversion Fees
Transfer Speed
Fee for bank wire – 0 (except USD SWIFT – 25 USD per deposit, EUR SWIFT – 25 EUR per deposit).

Credit card 1% if depositing with AdvCash account and 4.5% with any other account Crypto – 0Stablecoins – 0

500 for USD

100 for EUR

500 for CHF and GBP

Varies by withdrawal method and currency
Bank wire: 5%

Credit card: 3.5%

Varies by currency
Instant transfers available
Exchange Fees
Trading crypto or converting fiat to crypto involves different transaction fees. One percent of $100 is charged when converting to Bitcoin (for example). 0.02 BTC is converted into Ethereum for a 0.000040 BTC fee (0.2%).
Compared to other exchange rates, the exchange rate is comparable. However, it may take between five and 30 minutes for a trade to be processed, and the rate will fluctuate.
Using MultiHodl will pay an origination fee, hourly costs, and a 10% profit share.
Is Youhodler legit
If, for example, a user has assets of more than $10,000, it is possible to activate the three-step authentication. YouHodler is part of the blockchain partnership, and this means that the user can find the resolution of disputes outside the platform.
If we look from the legal point of view, the platform complies with EU laws and regulations, which is an advantage compared to its competitors. Moreover, here they also monitor transactions and also help in the prevention of illegal activities.
Below we are going to mention aspects to keep in mind about the legality of the platform:
YouHodler customer service/support
YouHodler has a quality customer service/support team compared to other trading platforms. In addition, the platform has a complete help section available for all its users, which focuses on learning how the different products work and what loan terms are available.
In this help section, customers also have at their disposal different products to use, such as Turbocharge loans and MultiHODL loans. Furthermore, in this section, there is also the possibility to contact the customer service team by different means such as live chat or, if they prefer, by sending an email to the email address [email protected].
YourHodler Security
YourHodler's customer funds are stored in a cold storage facility, where they are fully secured and offline.
YourHodler secures customer funds in a cold storage facility, where they are safe and offline. In addition, YouHodler has partnered with several renowned banks in Switzerland and Europe to store their users' borrowed funds safely. These partnerships are legally binding and follow EU regulations.
YouHodler uses the world leader in cryptographic security, LedgerVault, to secure its clients' funds and offers users another multi-authorization self-custody option.
How does Youhodler work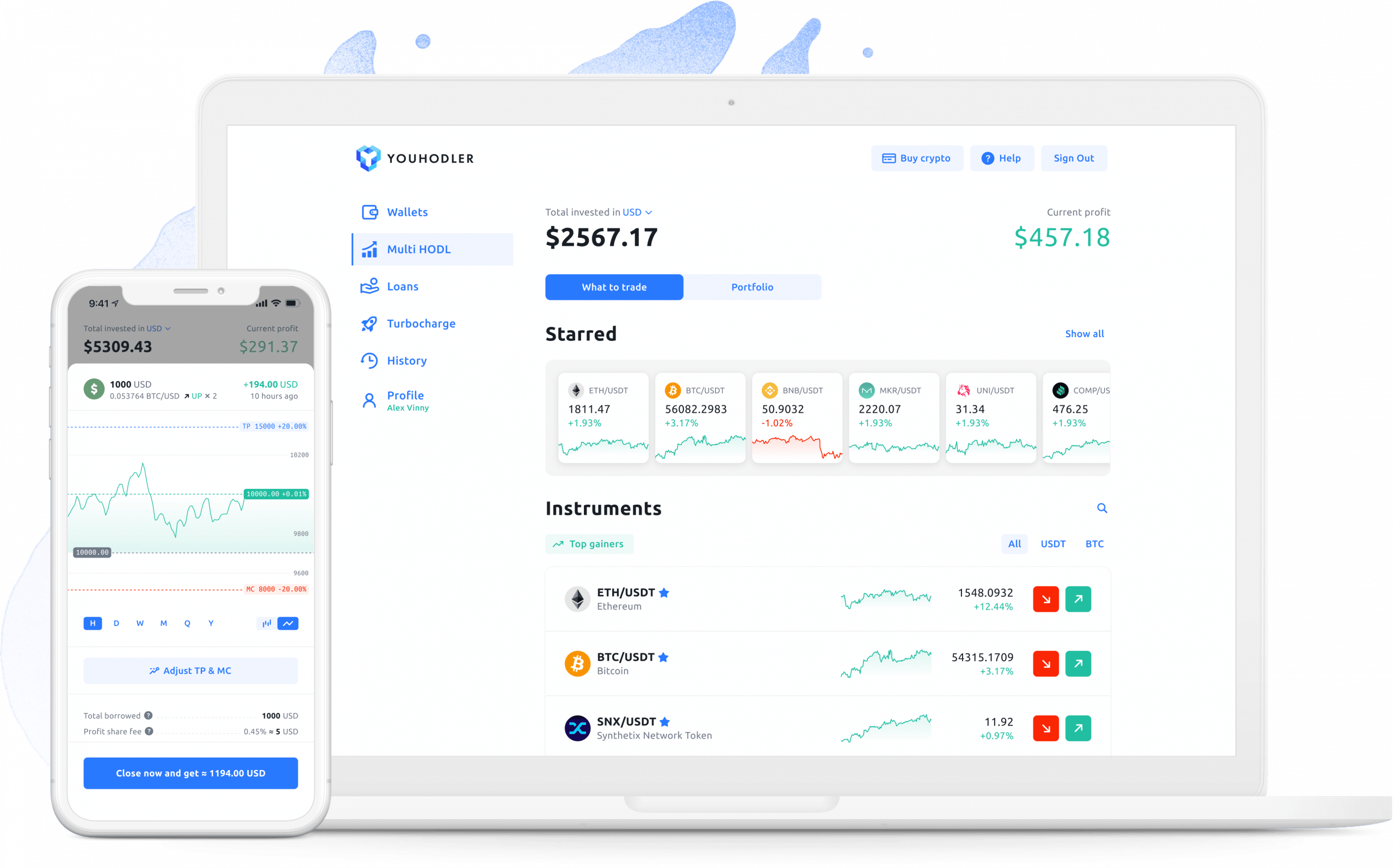 Surely you must be wondering how YouHodler works. It must be said that YouHodler provides the possibility to have a hassle-free experience. You can find all the relevant information on the company's website before investing. It is also possible for you to find everything related to owning cryptocurrencies. If you want to get great returns on cryptocurrency investments, you should consider YouHodler as your first choice.
The platform has at its disposal different tools which can prove to be simple and efficient. One of these tools is the YouHodler wallet. You can use this tool to store both crypto and fiat assets.
You can manage your funds, apply for loans, and open an account to save cryptocurrencies by opening your cryptocurrency wallet.
Services offered by YouHodler
At its inception, YouHolder was conceived and designed as a one-dimensional platform that focused only on cryptocurrency lending or borrowing. However, the platform has been transformed to become a fully operational ecosystem in a few years, giving the possibility to have several financial services. Consequently, the platform helps people interested in making crypto investments get the maximum possible return on the price of cryptocurrencies without being forced to trade them.
It is essential to protect its cryptocurrency assets in the cryptocurrency lending market for a provider. But, compared to traditional institutions that also offer loans, cryptocurrencies turn out to be highly affected by security breaches. If you are planning to use YouHodler, you should know that the platform gives its users the option to use an exclusive cryptocurrency wallet, which results in users making use of its services without thinking about the security issue.
One option to access the YouHodler wallet service is using a mobile application. Likewise, a wallet can also be accessed to store cryptocurrencies on the platform.
Likewise, the crypto-loan product on the platform gives the possibility to members to borrow cash. For this, cryptocurrencies are used as collateral. The collateral taken by the platform is not sold. The crypto-collateral supports this process.
During the development of this guide, we have mentioned some of the most relevant features of the platform, such as MultiHODL and Turbocharge. These tools are very similar to margin trading, which serve as a support for members to multiply their crypto assets using instant loans.
As we mentioned earlier in our review, there is a possibility to earn interest on stablecoins and other cryptos while making a high profit; all this is possible if you use a savings account.
Users who invest in cryptocurrencies receive interest directly into their crypto-wallets. In YouHodler, it is possible to use digital and fiat currencies. One of the most favorable aspects of YouHodler is that it offers the best rates in the industry.
How to get a loan on YouHodler?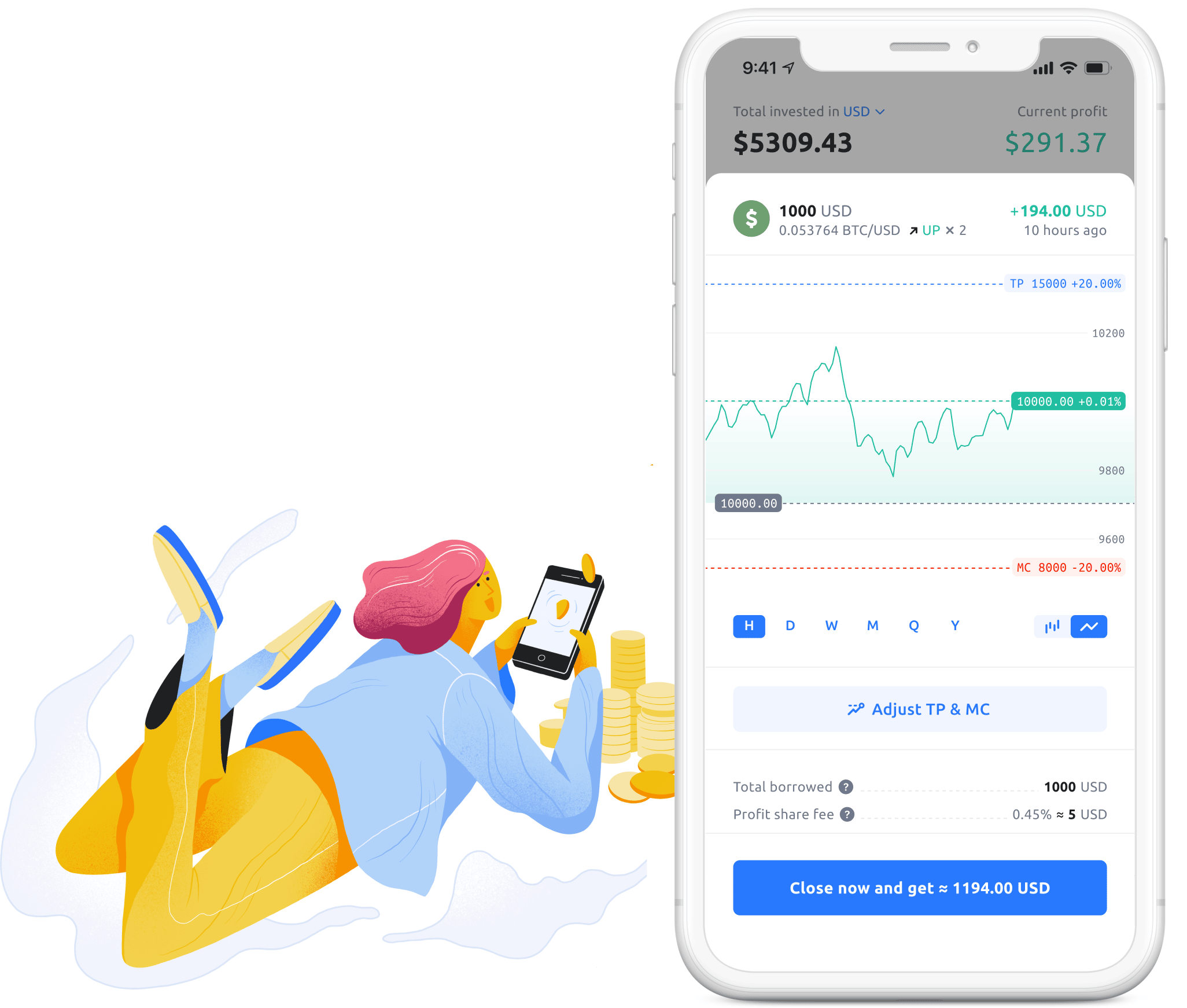 Surely you must wonder how to get a loan on this platform. First of all, we must say that this is one of the most striking aspects since here, it is possible to invest in cryptocurrencies in a flexible way all over the world.
Cryptocurrencies will always back credits, so both users and customers have the option to borrow money in the form of a loan. Consequently, the user can receive money instantly. Thus, the user will not be under the obligation to use his crypto-assets, eliminating different risks linked to investment decisions.
The next step is creating the account, followed by the transfer of cryptocurrencies to the wallet. Finally, when applying for a loan, the user's responsibility is to check the loan options available for use and other aspects such as loan duration, loan term extension, loan down limit, and the loan-to-value ratio. Then, if the loan application is made and approved, it is just waiting a few seconds.
Ideally, the loan should be repaid on time to recover the initial profit. Users, if they want, can make use of the calculator for loan management.
You can use different cryptocurrencies that are accepted as collateral. As for the loan-to-value ratio, it is more than 90%. This makes Youhodler one of the main leaders in the field, as in the lending sector, the value of 90% is considered competitive.
Youhodler Wallet
Users can exchange, store, and use 32 cryptocurrencies and 8 stablecoins with YouHodler, a wallet application. Additionally, staking and crypto-rewards are available. The wallet app can be found in the Google Play Store and Apple's App Store so that users can manage cryptocurrency wallets via their mobile devices.
YouHodler Turbocharge
The company provides a cascading lending chain based on the principle of credit cascades. To purchase cryptocurrencies, you can take out zero-fee loans in fiat currency. Following the purchase of crypto will serve as collateral for further loans in the chain. If the crypto has been purchased, there is no rollover fee. It would be best if you used it when the market is strong.
How to use YouHodler Turbocharge?
If you want to apply for a loan, you can use the crypto you have transferred to your YouHodler wallet as collateral.
Your cryptocurrency is automatically used to purchase more crypto with every new loan. The entire process may be repeated three to ten times.
Due to the frequent changes in cryptocurrency prices, the target profit should be set in a way that can be tracked easily. When the target profit is reached, the trade is automatically closed.
If you do not earn the set profits or close the trade without paying, your collateral will be used to pay back the loans. By doubling your collateral, you can earn up to 6.5 times the value of your initial collateral. Traders pay a higher price.
Youhodler – Verdict
The YouHodler platform is a legitimate cryptocurrency holding platform that provides several features to holders. Because of this, the design of this platform is well-suited for cryptocurrency holders who desire to earn interest in their cryptocurrencies rather than keep them idle in their best cryptocurrency wallets. However, the YouHodler review indicates that the high-interest rate of YouHodler does not make it a preferred option for long-term loans.
However, YouHodler is a good option for users who need a short-term loan to meet their cash flow needs. Thus, users can now hold on to their cryptocurrencies rather than sell them. Also, if the user needs cash, they do not have to liquidate their cryptocurrency; they can borrow it from the bank at a low-interest rate.
If you wish to open an account on this platform, just click below.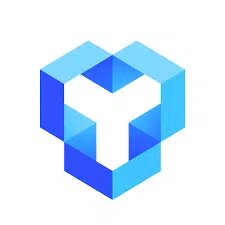 Cryptoassets are a highly volatile unregulated investment product.
FAQs
Is Youhodler a cold wallet?
Can you buy crypto on Youhodler?
Where is Youhodler based?