ZenGo Crypto Wallet Review 2023
Fact Checked
Everything you read on our site is provided by expert writers who have many years of experience in the financial markets and have written for other top financial publications. Every piece of information here is fact-checked. We sometimes use affiliate links in our content, when clicking on those we might receive a commission - at no extra cost to you. By using this website you agree to our terms and conditions and privacy policy.
There are many wallets available for storing cryptocurrencies. But unfortunately, some of these wallets often do not show sufficient guarantees to be safe, and their installation process can be complicated and overwhelming.
The ZenGo wallet, is one of the best wallets if you want to store cryptocurrencies in a place that meets all security requirements as well as being user-friendly. Furthermore, in this ZenGo Crypto Wallet review, we will discuss some of its key features as well as its technology, security and more.
ZenGo Crypto Wallet Review 2022 – Pro's and Con's
Overview
With the increasing importance of cryptocurrencies, there is also a growing need for a completely secure wallet to keep ones cryptos safe from harm. If you have cryptocurrencies, and especially if you make large investments, you don't want your entire investment to be stored in a wallet that does not give you the confidence that it is secure.
There are many possibilities on the market for choosing a cryptocurrency wallet. Some may be better than others, and some may already be well-known in the cryptocurrency market and can be trusted. In this review, we will talk about ZenGo Wallet and mention everything you need to know about it. So, without further ado, let's start with the ZenGo crypto wallet review.
What is the ZenGo Crypto Wallet?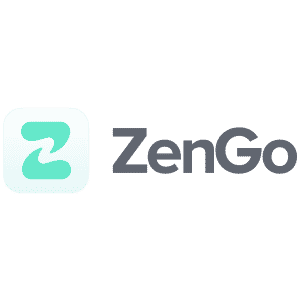 ZenGo Wallet is a cryptocurrency wallet for iOS and Android mobile devices. This Wallet replaces the use of private keys to use two "mathematical secret shares," which work as follows, one is stored on the mobile deviceof the user and the other on the servers.
Thus, there is no single risk factor of losing cryptocurrencies forever in case of wallet loss or hacking.
Among the cryptocurrencies available are the most famous ones, such as Bitcoin and Ethereum. In addition to securely storing funds, ZenGo offers users the ability to buy and sell directly, trade, and earn interest. Furthermore, ZenGo will launch a credit card in the future that will allow users to leverage their cryptocurrency holdings for purchases.
If you are searching for a secure and safe wallet, you may want to consider ZenGo among your top choices.
Features of ZenGo Wallet
It's time to mention some of its most important features to consider if you want to use the ZenGo Wallet.
Buying and selling cryptocurrencies
If you use ZenGo, you will have the opportunity to purchase cryptocurrencies directly.
On the platform, users can buy and sell cryptocurrencies. ZenGo generates revenue through exchange capabilities and provides users with a comprehensive experience. With ZenGo's Wallet, you can instantly store any cryptocurrency you buy.
A cryptocurrency buying and selling service powered by MoonPay and Coinmama is currently available in 188 countries.
Convenience and Custody
One of the most significant features is that while the vast majority of wallets force their users to choose between convenience and escrow, in the case of ZenGo, it is possible to use both.
Usually, cryptocurrency wallets can be either convenient or custodial, but not both. Non-custodial wallets, for example, allow users to gain control of their cryptocurrency assets. However, they can prove to be much more complicated to set up. In addition, convenient wallets allow users to access cryptocurrency funds quickly.
ZenGo implements multi-party computation and threshold signatures so that it can be convenient and well-guarded at the same time. ZenGo does not create a private key but creates a pair of encrypted secret keys. The user has one, and ZenGo has the other.
If you want to complete a transaction, you need both keys. In addition, the novel shared-key system means that there is no single point of failure. Rather, cryptocurrencies remain secure if a shared secret key is hacked or stolen, unlike private keys.
ZenGo Savings and Staking
With ZenGo, users can earn interest on their cryptocurrency holdings and buy and sell cryptocurrencies. ZenGo savings accounts allow you to transfer holdings secured by the ZenGo wallet. Cryptocurrencies are then loaned to third parties to generate returns. Currently, Bitcoin generates a 3% annual return. In addition, it is not necessary to lock assets in the system, which can be withdrawn regardless of the lock-in period.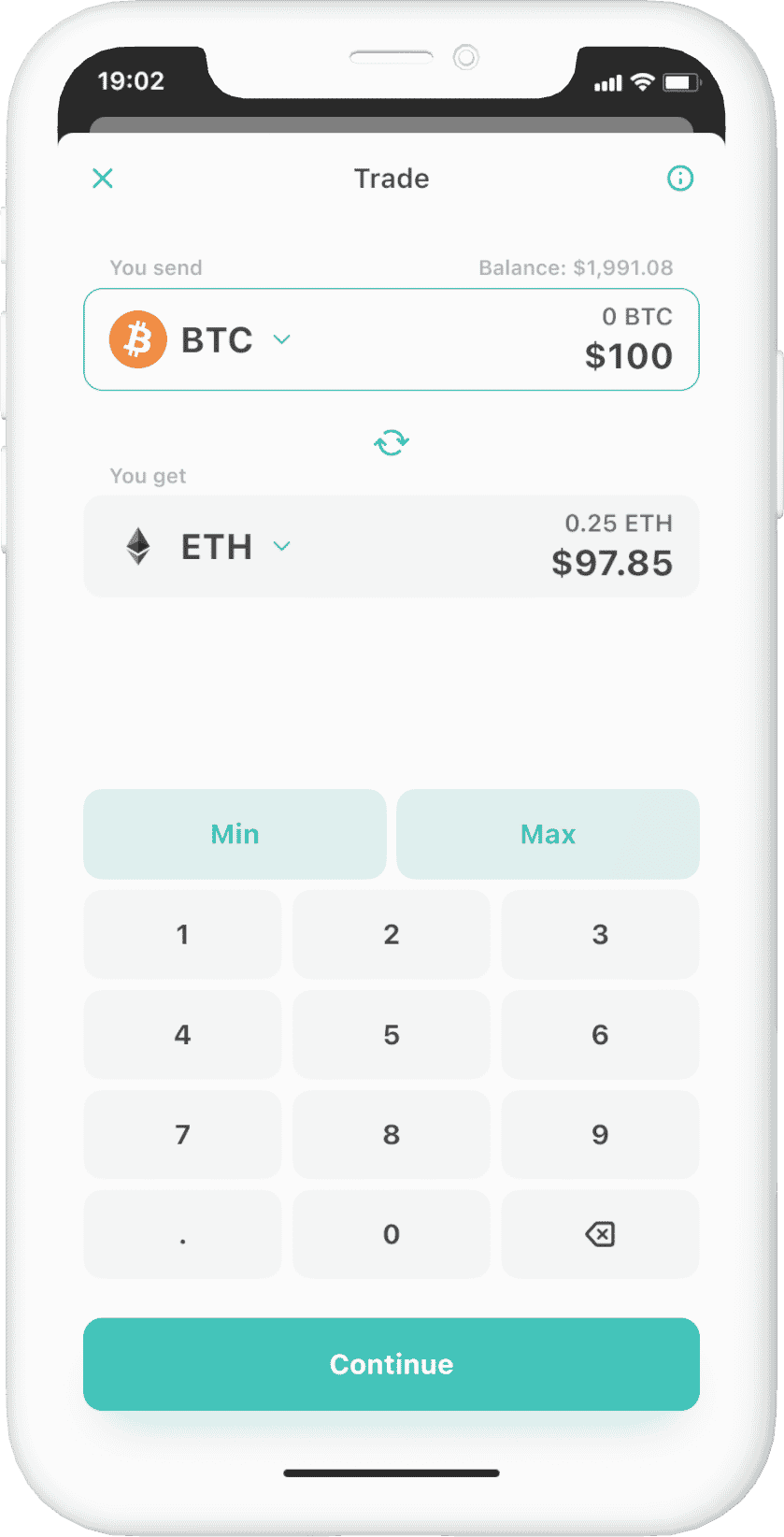 The ZenGo network security proof-of-stake asset allows you to earn extra money by staking. The ZenGo staking program rewards you along with others who participate.
These assets are compatible with Crypto interest rates at the time of writing this review:
Bitcoin (BTC) – 3% APY
Ethereum (ETH) – 4% APY
Link (LINK) – 3% APY
Dai (DAI) – 8% APY
Tether (USDT) – 8% APY
TrueUSD (TUSD) – 8% APY
USD Coin (USDC) – 8% APY
Nexo Token (NEXO) – 4% APY- there is no limit
Tezos (XTZ) – 5.75% APR
There is no access login phrase
Additionally, to its innovative key exchange system, ZenGo's account access security measures include 3D biometric facial recognition software. On ZenGo's servers, data is encrypted after a user's face is scanned upon account creation. The 3D biometric information is used to recover the application if the device is lost or the Wallet is deleted. Other competitors require lengthy 24-word backup phrases, which are not needed with ZenGo's scanning technology.
ZenGo Customer Service
Customer service allows users to have immediate help using the application. The service is 24/7. In addition, it has a variety of content available in the library. The content can be found in videos, podcasts, and blogs, all to help any newbie starting in the cryptocurrency market.
ZenGo's website also offers a well-managed help desk and blog.
ZenGo Wallet – Pros and Cons
In our ZenGo wallet review we have the following pros and cons:
What we like
Security-wise, this is one of the best software wallets
A great user interface and user experience
Supported assets are numerous
Customer service is available 24/7
Private keys are not required
The team promotes dialogue with its users in an open and proactive manner
What we don't like
The app is only available on mobile devices
Is ZenGo Wallet Safe?
The ZenGo wallet can be considered secure. First, using the creation of two key shares that are encrypted means that any hacker who wants to take advantage of the cryptocurrencies deposited in a user's wallet needs to acquire the two keys to gain access successfully. This may render any potential hacking attempt unsuccessful.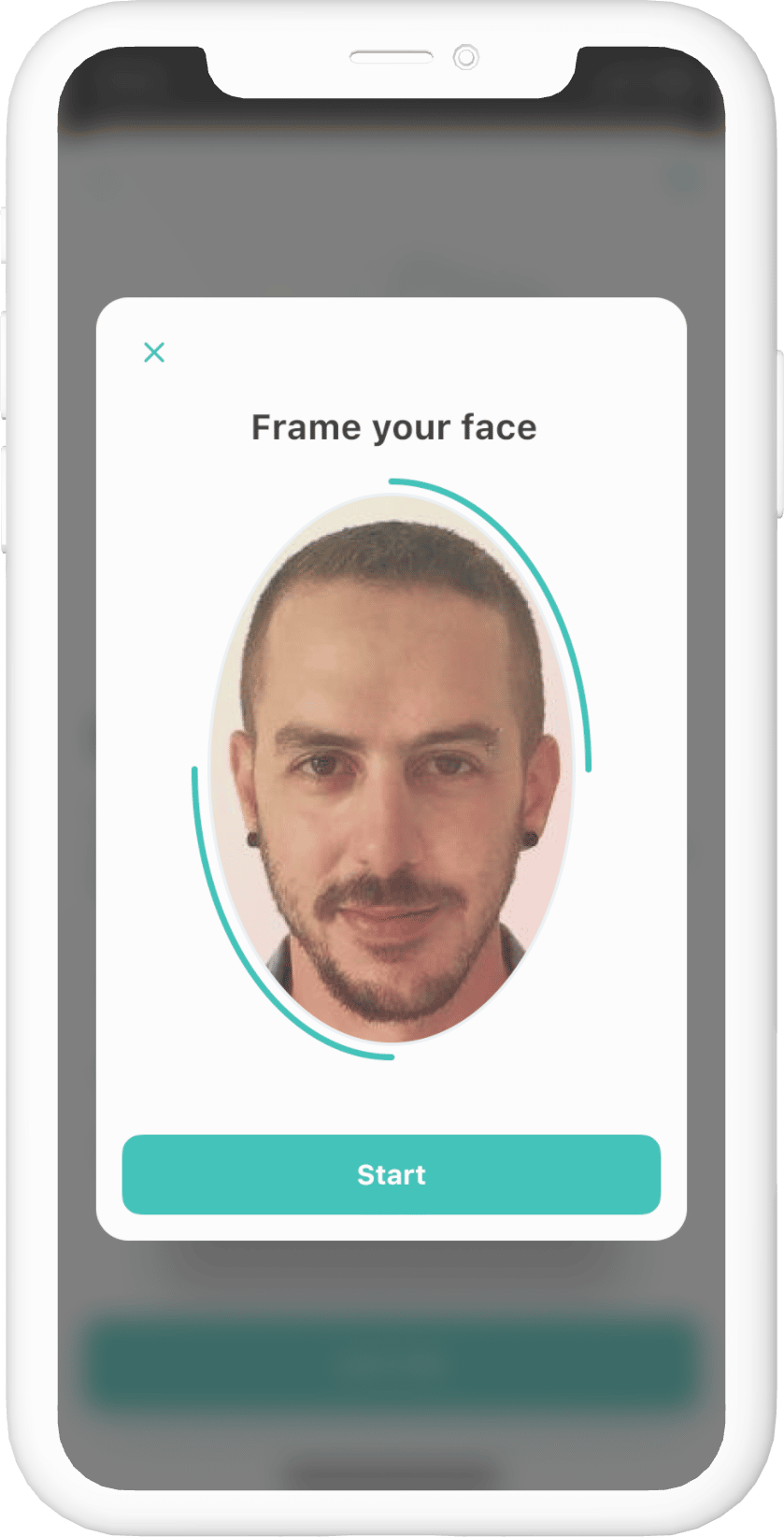 In case ZenGo's services fail, they have a second security mechanism. As with any transaction, two passwords are required, one held by the user and one by ZenGo. If the servers are offline, users can't access the funds. However, ZenGo can use its Chill Storage protocol if the servers are completely down. So the recovery system gives guaranteed access to all cryptocurrencies.
Another important aspect is ZenGo's biometric scanner function, which ensures that facial recognition is required to access the application. This software cannot be circumvented using a photo. This is an extremely relevant functionality in terms of security.
ZenGo wallet support countries
Around 188 countries worldwide are supported by ZenGo, although ZenGo plans to add more countries in the future.
For now, the countries that ZenGo does not support are the following: Bangladesh, Cuba, Iran, Ivory Coast, Myanmar, North Korea, Pakistan, Panama, South Sudan, Sudan, Syria, and Zimbabwe, among others.
The following states do not support the service in the United States: Connecticut, Hawaii, New Mexico, and New York.
There is a list on ZenGo's website that indicates whether your country is supported or not.
How to deposit money into ZenGo?
Cryptocurrencies can be deposited into your ZenGo wallet either from another wallet or exchange or via the app itself.
You have two options when receiving from another wallet or exchange:
First, you can access the home screen by swiping left on an asset.
Tap one of the assets on the home screen.
In your favorite app, you can copy and paste your address. Your address is also available with a QR code. To send crypto to your ZenGo wallet, you must enter your address in another wallet. When it arrives, you will receive a notification.
Also note that Ethereum (ETH) is required to withdraw, save or trade Ethereum tokens (ERC-20).
How to withdraw money from ZenGo?
Withdrawal is possible by credit card. Therefore, you should check if ZenGo accepts your type of card.
ZenGo Crypto Wallet Review – Verdict
After completing our ZenGo wallet review with all features, this crypto wallet may be an excellent choice for managing and storing your portfolio of cryptocurrencies. It is a wallet that allows secure storage, but also to buy, sell, send, receive and exchange digital assets.
ZenGo has a very user-friendly interface. Thanks to its robust features and the fact that creating an account only takes minutes, ZenGo is an excellent choice for experienced and novice users.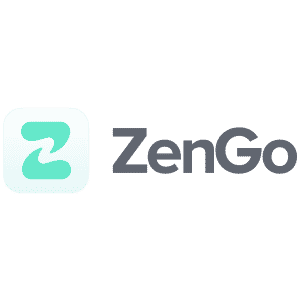 Your capital is at risk.
FAQs
Is ZenGo a custodial wallet?