Copium Price Prediction 2023 – 2020
Fact Checked
Everything you read on our site is provided by expert writers who have many years of experience in the financial markets and have written for other top financial publications. Every piece of information here is fact-checked. We sometimes use affiliate links in our content, when clicking on those we might receive a commission - at no extra cost to you. By using this website you agree to our terms and conditions and privacy policy.
Disclosure
The investing information provided is for educational purposes only. Trading platforms does not offer advisory services, nor does it recommend or advise investors to buy or sell stocks, securities or other investment vehicles. Some or all of the products displayed on this page are from partners that compensate us. It may influence the products we cover and the location of the product on the page. Nevertheless, our research and analysis is unaffected by our partners.
Interested in $COPIUM price prediction 2023? Due to market volatility, cryptocurrency is classified as a high-risk, high-return investment with ups and downs. Furthermore, this applies to ICOs, public or private presales, and special events. This is why Copium Club was created, a community meme cryptocurrency that seeks to provide consolation to those on the fringes of the cryptocurrency community.
Copium Club or $COPIUM, which originates from a social media expression, also aims to be a profitable asset for investors. To determine if Copium is a good investment, we examine its price, future, and possibilities. Keep reading to learn more about our $COPIUM price prediction.
Your capital is at risk.
$COPIUM Price Prediction 2023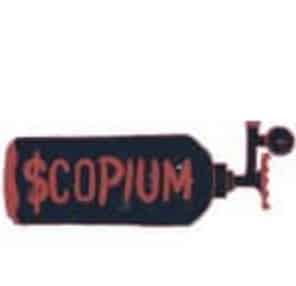 In May 2023, Copium will conclude its exclusive presale, followed by its Initial Coin Offering (ICO). Considering the demand it received during the presale, especially since it was invitation-only, one would expect its price to rise significantly.
Copium Token could be the next big thing when meme coins are challenging the market with stellar projections while BTC and ETHremain relatively quiet. We can expect significant demand for $COPIUM once it is listed on Uniswap (the first DEX and likely to be followed by others) after following in the footsteps of SpongeBob, Pepe Coin, and Love Hate Inu. Within the same time period, the value of many of these cryptocurrencies increased by 5X to 100X.
Considering these factors, $COPIUM appears to have a promising short-term future after the presale concludes. In the year following its initial launch, $COPIUM is expected to reach a value of $0.080 USDT dollars, indicating its potential for significant growth and success in the cryptocurrency industry. This represents a 30% increase over its original DEX price. The time has come to buy $COPIUM.
$COPIUM Price Prediction 2025
The user base of Copium will continue to grow as it continues to revolutionize the meme generation. We anticipate this growth to occur within twenty-four months after the launch of its private presale and DEX.
$COPIUM is expected to provide good profitability for its users by 2025, and the project will enjoy a market capitalization exceeding $62 million. It is common for meme coins, such as Dogecoin or Shiba Inu, to have projections where their applications will multiply if they succeed. The native token of Copium, $COPIUM, may experience significant growth in value if $COPIUM gains acceptance and demand increases as expected, emulating PEPE or others. The cryptocurrency roller coaster ride undoubtedly requires that enduring community of laughter and memes.
$COPIUM Price Prediction 2030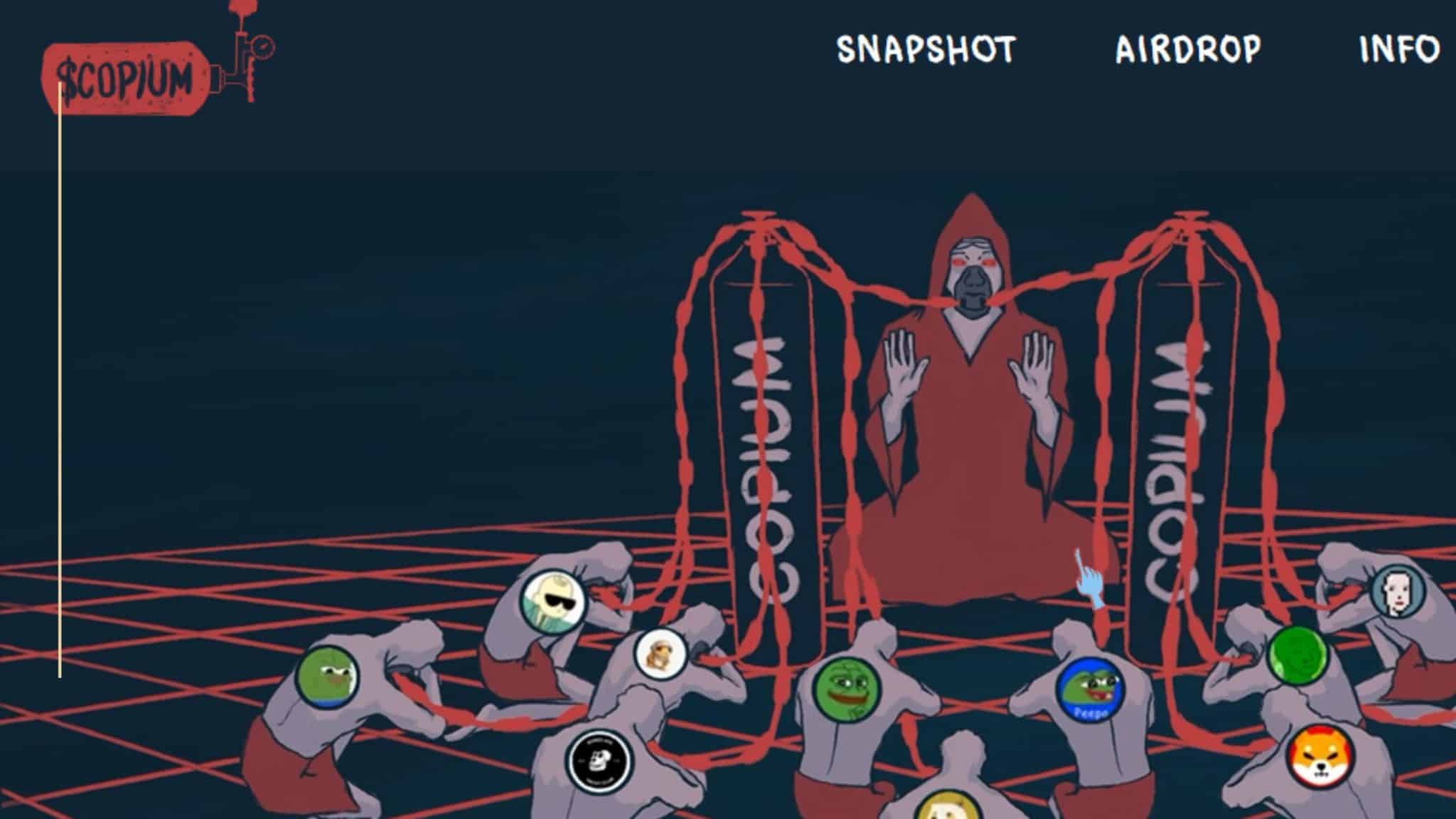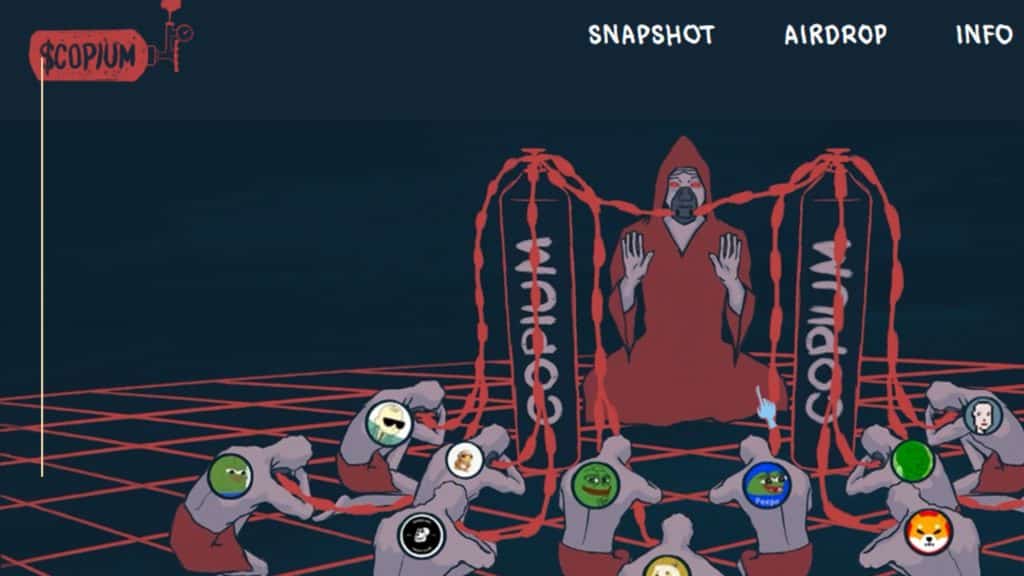 A meme can build community, communicate, and overcome barriers around any topic. Memes are also entertaining, witty, and accessible. The meme industry is expected to grow dramatically between now and 2030, largely due to projects such as Love Hate Inu or AIDoge that encourage the creation of memes.
The Copium Club movement is perfect for those involved in cryptocurrency and blockchain investing, looking inward towards their daily lives and disappointments. It could become one of the leading community platforms if it can build a strong community. These factors and others that may emerge between now and 2030 could result in a significant increase in the $COPIUM price in 2030. The project is about to surpass a significant barrier when it approaches a $COPIUM value of 1 dollar, making it one of the best cryptos under $1 to buy.
Your capital is at risk.
$COPIUM Price Prediction Summary
With its own cryptocurrency, Copium Club is a platform that has created quite a stir in the crypto space and on social media worldwide. The purpose is to create a "good vibes" community where people can share their emotions and experiences related to cryptocurrency interactions.
You may feel down if you have missed recent successful presales, been the victim of a pyramid scheme, or purchased at inflated prices. However, what can you do? Social media users use the term "Copium," derived from the English word "cope." The whole point of this community is to weather the storm, share experiences, and not take anything too seriously.
By issuing its native coin, $COPIUM, the project aims to maximize coin holder profitability, offering an exclusive NFT and Copium Token airdrop worth 10 million coins for the top 200 investors.
There are 1 trillion (1,000,000,000,000) tokens in the total supply. The presale, which was conducted privately and exclusively by invitation, and was vested, has already distributed 30% of the $COPIUM tokens. Except for the 1% assigned to the airdrop, the remainder will be used for the launch of the DEX on platforms such as Uniswap, scheduled for the second half of May 2023.
The tokenomics of the project are quite interesting, as it will use another 33% of its total tokens for marketing and the remaining 25% for liquidity provision for the aforementioned launch. We'll see more of this later.
What is Copium Club?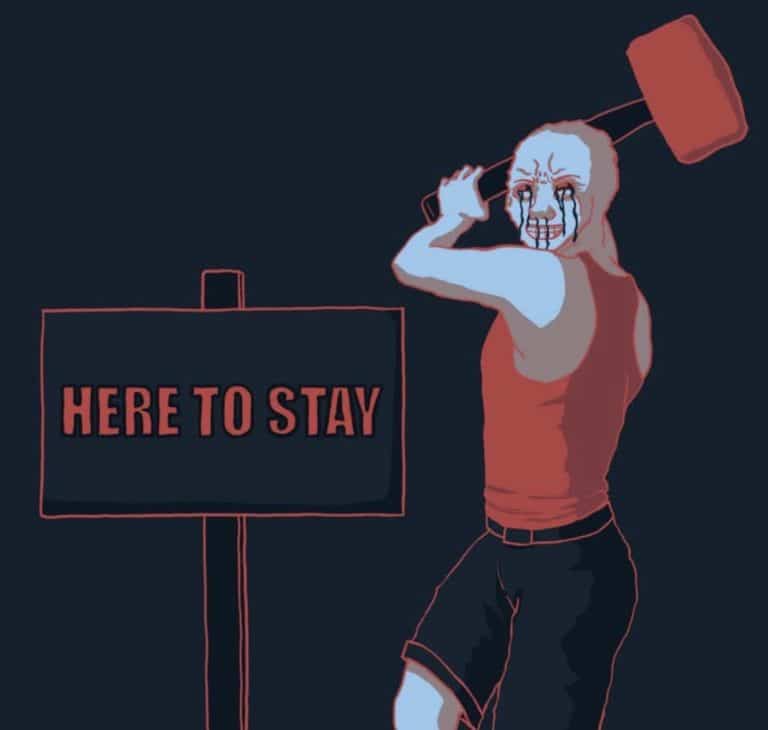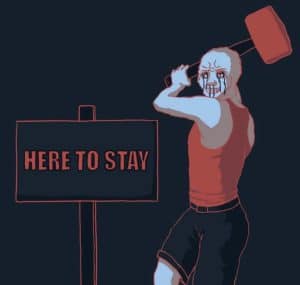 Copium Club is a new meme token project with its own native token, $COPIUM. A unique aspect of $COPIUM is the combination of humor and social aspects with finance. By turning past mistakes in the crypto space into future gains, $COPIUM helps investors deal with their past losses.
This project aims to overcome missed opportunities and FOMO (fear of missing out). Through its tokenomics and exclusive airdrop offerings, it provides entertainment and lucrative rewards. In addition, the site strives to offer not only opportunities for financial gain but also an opportunity for crypto enthusiasts to share experiences and humor.
$COPIUM is dedicated to embodying the true spirit of the internet: resilience, laughter, and a healthy dose of trolling. Laughter can enrich you, regardless of whether you buy at the top.
Additionally, this project transcends the use of meme tokens for trolling and strives to introduce a new approach to meme tokens in presale by implementing an innovative vesting strategy. Developed in collaboration with OpenSea developer Brainsy, it is supported by a significant Web3 community.
Your capital is at risk.
Key Features of Copium Club
Cryptocurrency is highly volatile and difficult to navigate. The $COPIUM platform stands out in this environment because it allows investors to navigate this volatile landscape with a fresh touch and a unique approach.
It is important to note, however, that if you have been in this space for a while, you know that many meme coins have not developed well. So can $COPIUM avoid following the same path? That's exactly what this section is all about.
The following are a few major reasons to consider investing in $COPIUM.
✔️ More than just a token
$COPIUM is more than a token; it's a movement. In this project, people come together around a common theme: past cryptocurrency mistakes. $COPIUM aims to build community by using humor and emphasizing the community aspect, ensuring the project is seen as more than just a quick money maker.
✔️ A fair launch
$COPIUM's team genuinely cares about the community's safety and transparency. Pre-sale launches of $COPIUM are designed to be fair, and the token unlocking structure prevents early investors from selling their tokens immediately, thus protecting other investors.
✔️ Unique rewards with NFT Airdrop
The NFT airdrop is another feature of Copium Club that has also received much attention. Copium Club's non-fungible token (NFT) drop mechanism is another reason the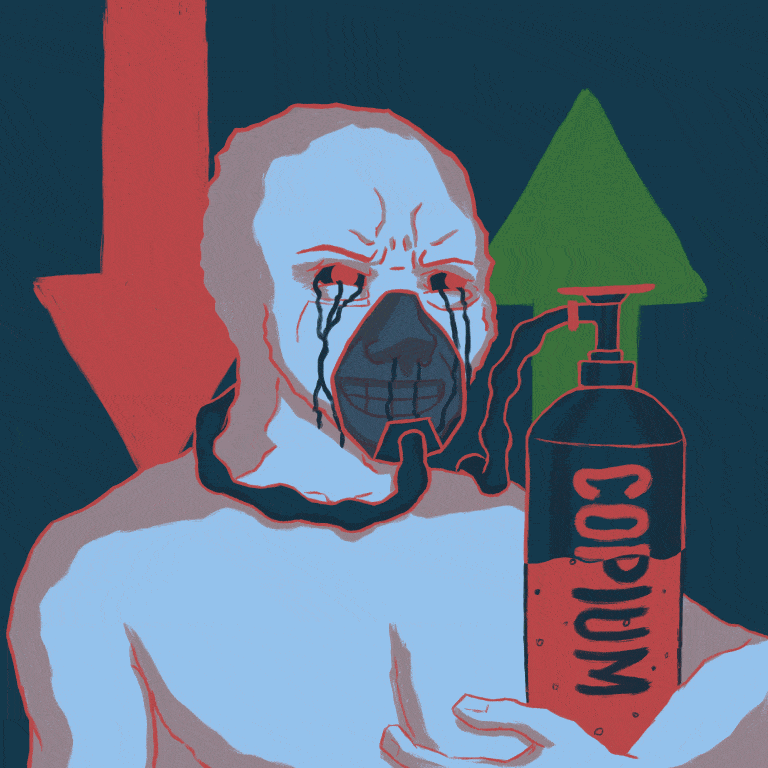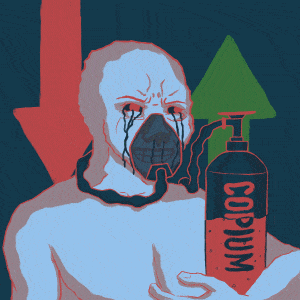 investment community is excited about it.
Seeing this trend, Copium Club's team arranged an NFT drop just 2 hours after the token's launch on Uniswap. After two hours, the top 200 $COPIUM holders on Twitter were highlighted in a "snapshot," with each of them receiving an NFT containing a "Copium tank."
Depending on how many $COPIUM tokens the holder owned, the tank would fill up in 20 "tiers" – the more Copium they owned, the more full the tank would be. A $COPIUM token airdrop will be given to each NFT holder based on the amount of fuel they fill up their tank. After two weeks, NFT holders will be eligible for another $COPIUM token airdrop.
1% of the total supply will be distributed through this airdrop, resulting in 10 million $COPIUM tokens. Furthermore, as a result of Copium's breakthrough
NFT drop mechanism, token holders are incentivized to acquire more $COPIUM, thereby stimulating the token's price increase.
According to the community, $COPIUM price is expected to rise further and create a disruption in the meme coin market in the near future.
✔️ Thoughtful token distribution
$COPIUM token distribution is intended to provide long-term support for the project. It is important to note that $COPIUM ensures the project is supported from all angles through its distribution between presale, liquidity pool, marketing, airdrop, team, and future developments and partnerships.
✔️ A secure and transparent environment
In addition to the experienced developers listed earlier in this article, $COPIUM has several veterans from the crypto and web3 industries. Furthermore, security measures have been taken to ensure the project's safety.
As with any other investment, Tokens should be thoroughly researched before investing. After that, don't do anything else under any circumstances!
✔️ Listed on Uniswap
Uniswap's launch of Copium on May 18, 2023, could result in a sharp rise in the price and increased demand for the cryptocurrency. Due to the invitation-only nature of the private pre-sale, many people may have been excluded, giving rise to a situation where the tokens are in high demand in the early days, which would lead to the price rising.
Your capital is at risk.
$COPIUM tokenomics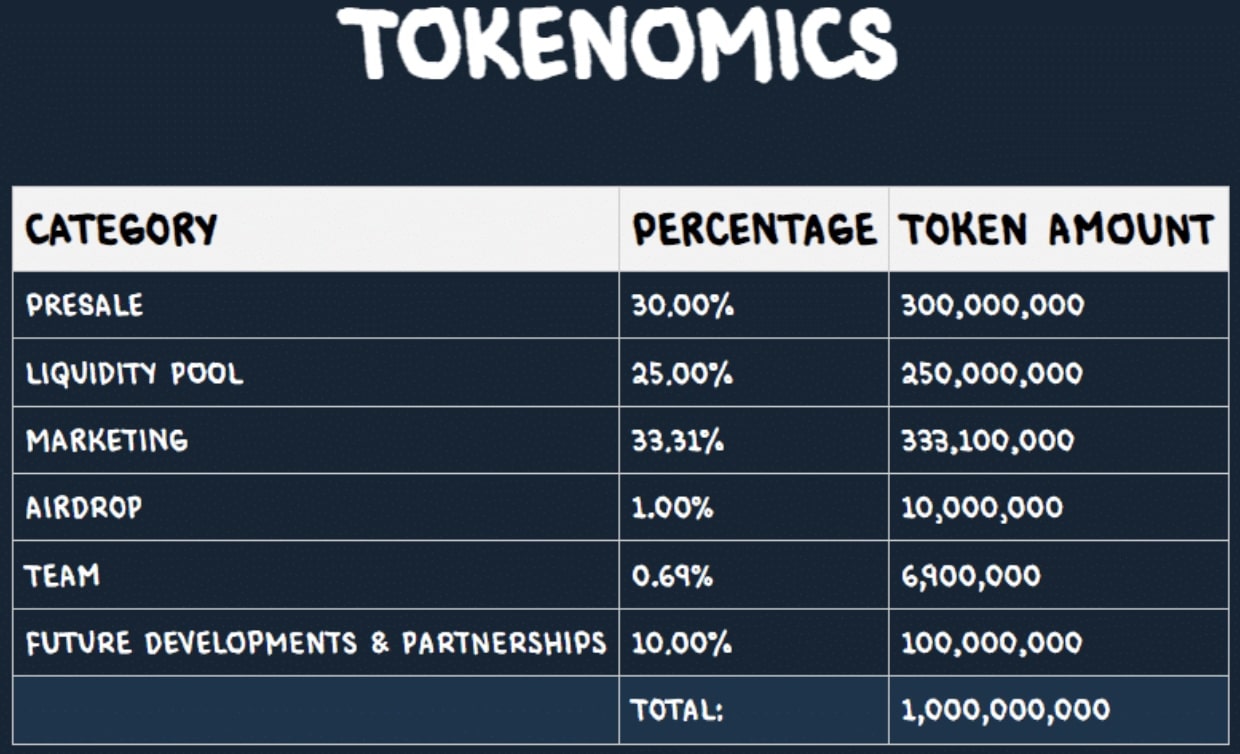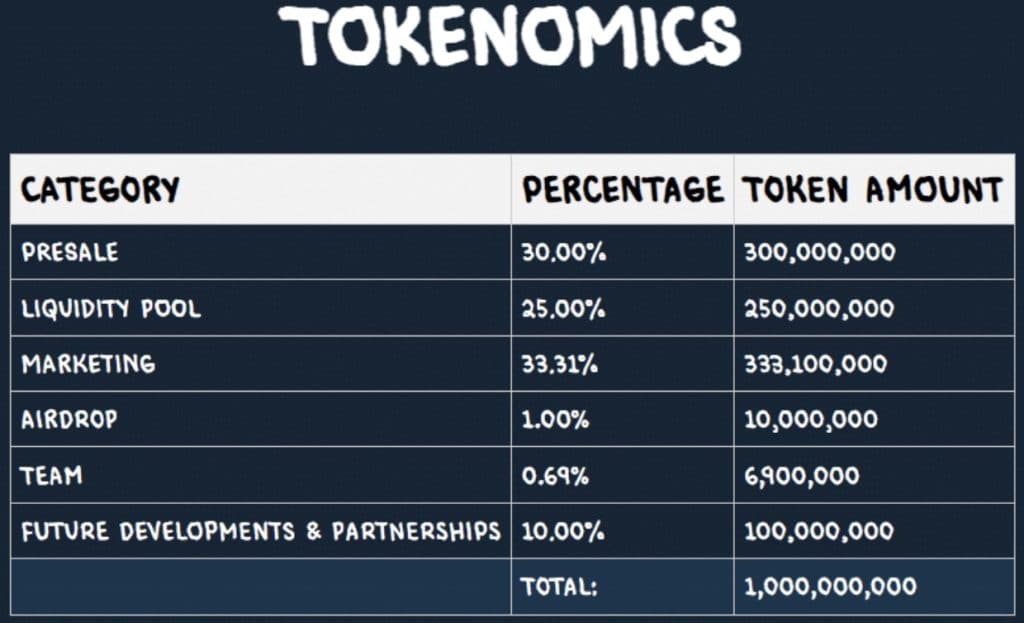 There is a belief among many analysts that this new meme coin will skyrocket in value. The fact that this project attracted such high levels of interest on social media, where it has tens of thousands of highly engaged followers, and also because the pre-sale was a big success, makes this apparent and not a surprise.
Many well-known crypto professionals have also followed it, and it is thought to have attracted the attention of alpha groups. Since the vesting of shares eliminates the possibility of a pump-and-dump, the launch must be fair.
At launch, only 10% of presale bags were unlocked, and the remaining 90% were unlocked within three weeks. Consequently, investors who missed the presale will not be let down but will see rapid and sustained growth.
In addition to its strong tokenomics, Copium has a maximum supply of exactly 1 billion tokens, of which 30% were distributed during the presale. While only 0.69% of the budget is being saved for the development team, most is spent on marketing, a sign of huge ambitions.
It has been announced that Copium Club developers will burn 300 million tokens in the near future. Become a Telegram group member and enable Twitter notifications to stay on top of the latest updates, news, and announcements.
Despite the Copium website being Web3-native, it seems the team is crypto natives who understand the community and can speak the same language though the team is anonymous (which is usual for meme coin crypto projects).
A few important crypto community members attended the invite-only presale, creating a lot of excitement. YouTuber FaZe Banks, who co-founded FaZe Clan, was among them. Even though he had sold his first stake on day one of Copium's launch, he told his 3 million Instagram followers that he planned to hold the stock for the long term.
Is $COPIUM the next crypto to 1000X?
As previously mentioned, Copium ($COPIUM) is one of the most promising new crypto tokens, which many believe will become the next big thing in the meme space.
In less than four hours after its introduction on the Uniswap DEX on May 18th, the $COPIUM token skyrocketed by over 800%. A recent rise in Copium's price has investors wondering what the future holds for the coin.
The meme coin pump can continue to grow even after gaining numerous Xs, as we have seen with token pumps such as Pepe and Sponge. It is not surprising that many investors fail to take advantage of this opportunity since these coins do not provide any utility. Check out our guide to the best meme coins.
Considering the Copium Club meme coin was created as a joke, many investors may be able to relate to it, which is why it has become so popular. Also, Copium has over 16.5k Twitter followers and has attracted some of the industry's most influential people.
The price of $COPIUM cannot be accurately predicted without a good understanding of the past price history or a track record. Nevertheless, based on the recent performance of other meme coins, Copium Club is likely to rise in its first few weeks. On day one, the coin hit a high of $0.01625, more than 1,000% above its launch price.
It may rise as high as $0.025 within a week or two if momentum builds with the CEX listings. LBank, MEXC, and Poloniex are among the largest exchanges. Every day, they do about $1.5 billion worth of trading and get almost 3 million visitors.
There is a possibility that the price of Bitcoin would be able to rise from $0.05 to $0.1 in the coming weeks as the crypto community rallies around it and the general public pays some attention to it. In the event that the price drops at some point, buyers may be able to purchase the coin before it keeps going up.
Your capital is at risk.
How To Buy $COPIUM Online
The $COPIUM presale has ended which means that investors can now purchase tokens through decentralized exchanges. If you are interested in buying COPIUM now, you need to understand that there are two main methods you can choose from: buying with ETH, or buying with the other options available at Uniswap. The purchasing process uses the same method no matter the cryptocurrency you're using for.
COPIUM can be purchased with ETH by acquiring a certain amount of the digital asset on an exchange like eToro, then exchanging it for COPIUM tokens. This will be the recommended step to take. The following steps will guide you through the process.
Step 1: Buy ETH from eToro
The first step in investing in COPIUM is to buy ETH from eToro, one of the most reliable online brokers. There are several benefits to using this platform, including the ability to acquire digital assets like ETH safely and easily.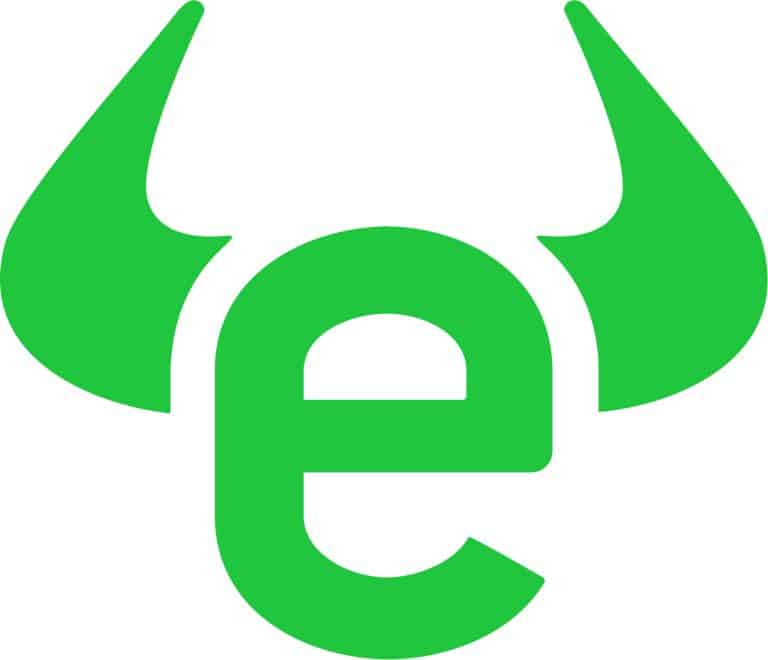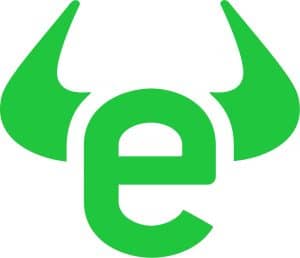 You must create an account on eToro using your Google or email account to purchase ETH. To verify your account, you will have to provide proof of identity and proof of address during the registration process.
eToro users who already have accounts can skip the registration process and proceed directly to step two.
You must deposit funds into your wallet to purchase ETH from the platform.
You can buy Ethereum on the eToro website by searching for ETH and clicking on it. You can purchase cryptocurrency using funds in your wallet by entering the amount you wish to spend. There will be a display of the equivalent USD value. Various payment methods are available, including debit/credit cards, bank transfers, and eWallets.
ETH will appear in your wallet after a few seconds or minutes after you confirm your order.
Cryptoasset investing is highly volatile and unregulated in some EU countries. No consumer protection. Tax on profits may apply.
Step 2: Move ETH into crypto wallet
After purchasing ETH, you can transfer ETH from eToro to a private crypto wallet like MetaMask. Your cryptocurrency should be completely under your control and ownership at all times.
Here are the steps you need to follow in order to transfer your Ethereum to MetaMask:
Open MetaMask and copy the address of your wallet. Usually, it starts with a "0x".
Go back to eToro and find your Ethereum holdings.
Depending on the platform's interface, click "Send" or "Withdraw."
The designated recipient field should be filled in with your MetaMask wallet address.
Verify the wallet address twice to ensure that it is correct.
Initiate the transfer once the transaction has been confirmed.
It should take only a few minutes or so for you to be able to move your ETH from eToro to MetaMask after you complete the process. Your MetaMask wallet will be fully responsive once the transfer has been completed.
Step 3: Connect crypto wallet to UniSwap
You can find $COPIUM on Uniswap by entering its smart contract address: 0x36520f6336490088c2455279C59CEFaC66984b36 in the search bar.

Go to the Uniswap website. A pink 'Launch App' box appears in the top right corner. Sign in with your password using your Web3 wallet to connect to the decentralized exchange.
A new page will open, displaying the Uniswap Interface.
Step 4: Swap ETH for $COPIUM
A box will appear in the middle of the page where you can exchange ETH for $COPIUM.
Select ETH from the top box – your current holdings will be displayed – then click 'Select Token' and carefully enter, or copy the $COPIUM smart contract address.
Click on the pink box marked 'Swap' after entering the amount of ETH you wish to swap.
After clicking ' Swap, 'the crypto wallet will display another box that shows how much gas you will need to pay – Ethereum network/transaction fees – and if you can afford them.
The amount of ETH to swap may have to be adjusted in step 5 if the transaction cannot be confirmed.
Upon confirmation, the transaction will take a few minutes to complete.
Your capital is at risk.
Pros and Cons Of Investing in $COPIUM
Pros:
The concept uniquely blends humor and community.
An engagement-fostering meme token created by the community.
Growth and recovery potential in the financial sector.
Airdrops and tokenomics are entertaining.
Embracing resilience, humor, and trolling.
Pre-sale success requires innovative vesting strategies.
The community behind Web3 is credible.
The opportunity to share experiences and camaraderie is promoted.
Aims to attract individuals seeking compensation for past losses.
A respected OpenSea developer collaborated on its development.
Cons:
Future plans and price predictions are uncertain.
Frequent price changes must be monitored and reacted to.
Long-term cryptocurrencies are preferred.
Acquiring trust and credibility may be challenging.
Market fluctuations increase the perception of risk.
Conclusion
Copium might be ready to break out of its downtrend and begin climbing despite its recent bullish momentum. However, it's hard to predict whether it'll surpass its ATH. Nevertheless, there is a possibility that $COPIUM may reclaim its all-time high of $0.0163 if this happens.
If we look ahead to the end of 2023, we may see Copium hitting the $0.1 mark if the hype surrounding its private sale continues to build and the influencers who invested in its private sale continue to promote the token.
The truth is that meme coins are high-risk assets, and because of their volatile nature, traders who buy and sell them are often referred to as 'degens' or speculators. Therefore, the dangers associated with cryptocurrencies must be considered before investing, just as with any other investment.
Your capital is at risk.
FAQs
Where to buy $COPIUM meme token?
Will $COPIUM ever reach $5?