Crypto Price Prediction for 2023 – 2030
Fact Checked
Everything you read on our site is provided by expert writers who have many years of experience in the financial markets and have written for other top financial publications. Every piece of information here is fact-checked. We sometimes use affiliate links in our content, when clicking on those we might receive a commission - at no extra cost to you. By using this website you agree to our terms and conditions and privacy policy.
For nearly two decades now, people have invested largely in cryptocurrencies because of how much faith they have had in them ever since the rise of Bitcoin. What most investors look forward to are crypto price predictions to decide on what coin to invest in for the year. So far, these predictions have helped many make good financial/crypto decisions, while others have experienced setbacks.
In 2022, Bitcoin price fell by 60% due to several economic factors. It became one of the biggest news of the year because experts couldn't have predicted such a downturn. However, that one experience didn't mean investors would give up; instead, they are ready to become more consciously aware of price calls for 2023 and the years ahead.
In this article, investors will read about the meticulously created crypto price prediction between 2023 to 2030 to make reasonable financial decisions.
Crypto Price Prediction – Overview
Below is an overview of what will be discussed in this article.
| | |
| --- | --- |
| Year | Crypto Price Predictions  |
| 2023 | Bitcoin and some other cryptocurrencies are expected to make a recovery from the loss in 2022. |
| 2025 | More cryptos will explode with the adoption of Ethereum 2.0. The value/price should be $7,000 by 2025. |
| 2030 | More coins entering the market and struggling to get a position. A good number of stable coins gaining more traction, while they exceed the $10 price mark. BTC becoming over 10x higher than ETH's price. |
Crypto Price Prediction 2023
According to experts, the crypto price prediction for 2023 is that coins will make a good comeback even in a volatile market. Using Bitcoin that ended 2022 at $16,604 for example, the expected trading price should be around $23,450 at a maximum of $28,517 and a minimum of $22,603. It will maintain a high traction level, while still retaining its position as the highest cryptocurrency.
Ethereum is another cryptocurrency predicted to make a good rise. It is a stable coin compared to Bitcoin with high volatility. Ethereum has recently undergone a merge which saw the price of ETH drop. However, the price has since stabilized and some experts predict that it will recover soon. This is due to an increase in trading volume ($7 billion) that has recently been recorded. High trading volume indicates that more people are buying and selling the token, which is a good sign.
2023 could also be a strong year for altcoins with a number of
promising new players
entering the space. Amongst the best cryptos to watch are
Wall Street Memes
,
Sonik
,
Launchpad XYZ
and
yPredict
. Altcoins such as these are gaining popularity as a good way to diversify investors' portfolios alongside BTC and ETH investments. These tokens are also popular due to their volatility, which has led to major gains for those who manage to invest during a project's presale. For example, early Tamadoge investors saw 10x gains after exchange listings.
You can view our full list of 2023 presales.
Cryptoasset investing is highly volatile and unregulated in some EU countries. No consumer protection. Tax on profits may apply.
Crypto Price Prediction 2025
According to technical analysis by experts, Bitcoin price prediction for 2025 seems good. It is following an expected increase in the price of the cryptocurrency in 2024. In 2025, the average price should be $50,477 at a maximum of $58,164 and a minimum of $49,114. This comes as the mass adoption of crypto continues to roll out. Over time, Bitcoin is likely to become the go-to crypto investment for those looking to hedge against inflation. This should lead to upwards price pressure.
Some other cryptocurrencies are predicted to explode in 2025, with examples such as Ethereum, Binance Coin, Avalanche, Cosmos, Terra Luna, Shiba Inu, and ChainLink. Ethereum, for example, will launch its ETH 2.0 later in 2022 but is expected to receive full adoption by developers in 2025. This new Ethereum will improve scalability and transaction processing speed/time. The value of ETH is also forecasted to be $7,000 by 2025.
Nevertheless, the market is volatile and a number of barriers exist that could negatively impact the price of crypto by 2025. Regulatory bodies around the world are currently undergoing major decisions surrounding the legal standing of crypto. These decisions have the power to sway the market and potentially knock the price of crypto assets.
For the price of the crypto market to go up by 2025, regulation must be put in place so that mass adoption can continue. If regulatory bodies fail to effectively regulate the industry, cryptos could be banned in some countries which will slow down adoption and spark fear amongst investors.
Cryptoasset investing is highly volatile and unregulated in some EU countries. No consumer protection. Tax on profits may apply.
Crypto Price Prediction 2030
According to crypto experts, Bitcoin and other cryptocurrencies are expected to have made huge increases in their prices in 2030. The start of a new decade comes with a rush of investors who play a magnanimous role in the crypto market. The average trading price is expected to be $336,532, with a maximum of $386,789, and a minimum of $327,358.
More cryptocurrencies are expected to come to the limelight in 2030, while the existing ones increase in value as the world fully adopts crypto payments. Some new coins will pass the $10 mark and gain more traction in the year. Ethereum, at the time, will be the strongest crypto after Bitcoin, with a price of $21,000.
However, 2030 is 8 years away which leaves a lot of room for change. In the space of 8 years, the crypto market could look very different to how it looks now. This will depend on project development, the rate of crypto adoption and regulation. While BTC and ETH remain to be the two largest coins, it is possible for other players to overtake these original cryptos.
Your capital is at risk.
Will The Cryptocurrency Market Recover This Year?
2022 will always be remembered as a bullish year in the crypto market because several losses were incurred. Bitcoin's reduced by over 60%, and other cryptos followed suit. However, according to the new crypto price forecast by experts using fundamental and technical analyses, 2023 is expected to be a good year. It will be a season for the crypto market to find its stance again, gaining more investors through its survival.
Your capital is at risk.
Deep Dive Into The Top Coins To Watch in 2023
The cryptocurrency price prediction in 2023 looks promising because, after a bad year, there is always hope for the next one. Several factors may contribute to an increase in the prices of different cryptos.
Here is a deep dive into the most-invested coins – what is expected from them in 2023.
Bitcoin Price Prediction 2023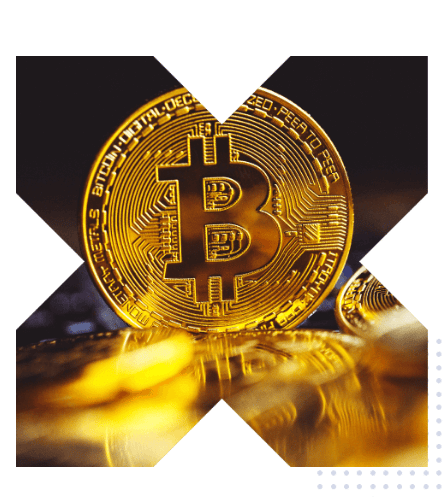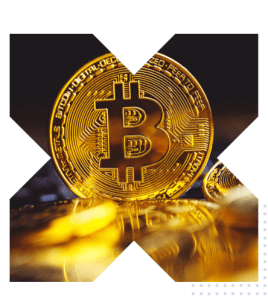 Unarguably, Bitcoin price in 2022 shook many as it was earlier predicted to increase exponentially and retain its position as the highest-valued crypto. Unfortunately, the economic downturn and other factors, like the Ukraine-Russia war affected the price. It fell over 60% and gave many crypto enthusiasts a hard time. It became almost a nightmare for many, and there are questions about its increase in 2023 and beyond.
According to crypto experts who have taken time to analyze past trends, they believe Bitcoin price will increase slowly again. It has a better chance of a comeback in 2023 as more cryptos will be introduced and changes in the market will influence its price. It is predicted to trade at $23,450.
Cryptoasset investing is highly volatile and unregulated in some EU countries. No consumer protection. Tax on profits may apply.
Ethereum Price Prediction 2023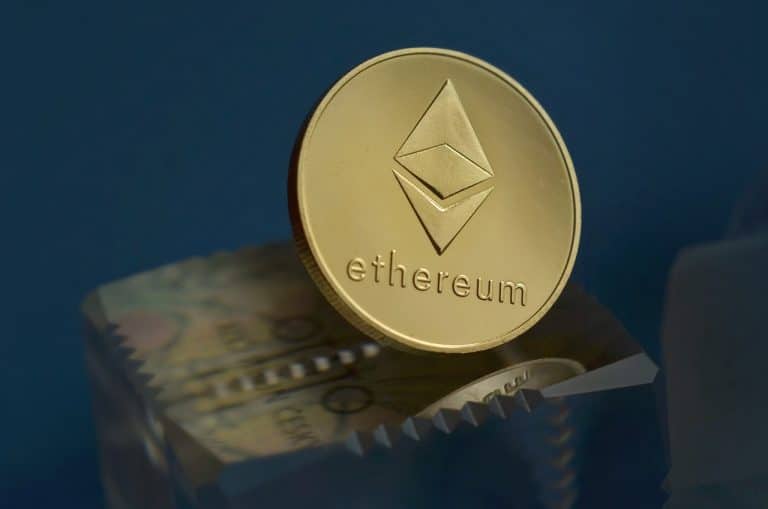 Ethereum is the second-most popular cryptocurrency in the world. It is built on a smart contract decentralized blockchain technology which many other coins use as a foundation for their systems. It is one of the most stable coins but it also experienced a decrease in value in 2022 to $1,781. Likewise, there are questions about ETH's price in the future.
In 2023, the ETH price is forecasted to be at $1,792.61 (at a max of $2,186, and a min of $1,855). According to Coin Bureau predictions, ETH's Layer-2s project will facilitate the progress of the cryptocurrency in the year. The project is aimed to increase transactions per second.
Cryptoasset investing is highly volatile and unregulated in some EU countries. No consumer protection. Tax on profits may apply.
GALA Price Prediction 2023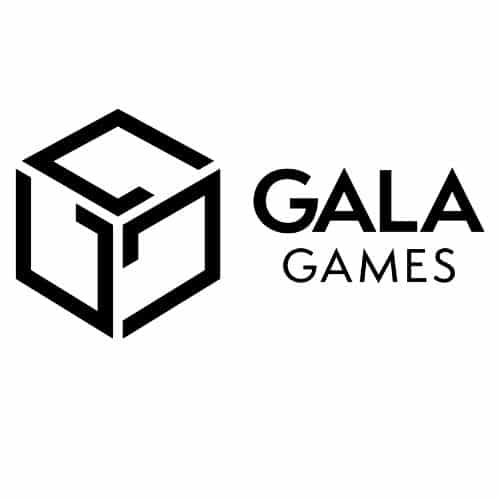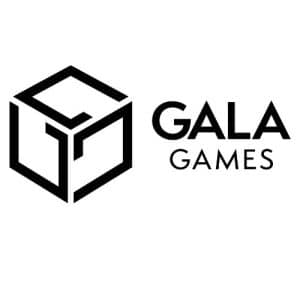 GALA Network was designed to be the ultimate ecosystem for gamers. And within this network, the Gala token is a must-have because it is the virtual currency used to get game features. This ERC-20 token makes play-to-earn easier as gamers enjoy popular titles like Spider Tanks, Echoes of Empire, and Town Star.
Gala launched in 2020 and maintained a slightly stable price until 2022 – the bullish year. Like other coins, it faced some challenges and it dropped in value to $0.01664 at the end of the year. The crypto price forecast for 2023 is predicted at $0.03699 on average – the maximum and the minimum prices at $0.04099 and $0.03599, respectively. This prediction is based on the likely launch of certain game projects within the GALA network in the year.
Cryptoasset investing is highly volatile and unregulated in some EU countries. No consumer protection. Tax on profits may apply.
How To Predict Crypto Price – Top Tips
Crypto price prediction is the yardstick many investors or traders use to determine whether to get a digital asset or not. The forecasts are often provided by experts who have spent time analyzing and reviewing trends of a cryptocurrency over the years. It doesn't mean they will always predict accurately, but this data gives a perception of what to expect if such a coin keeps moving at its current pace. Ultimately, it will help coin owners decide when to buy, sell, or hold.
Now, anyone can predict crypto prices; it only takes knowing what to do. Below is a list of effective tips that will help people predict cryptocurrency prices.
✅ Check if the Token is Undervalued
The first and the most effective tip to accurately predict the price of a cryptocurrency in a year is to check if the token is undervalued. Generally, coins have no balance sheets, so what investors rely on is promises on developing projects and trends. However, if a coin has a strong market valuation, it gives a good edge on whether to invest or not. To find out this information, details about the digital asset's developers and creators must be available on the internet. Also, the coin must be listed on several popular markets and must show a list of partnering entities or companies.
✅ Look at the Price History
Apart from checking whether the coin is undervalued, another way to predict crypto prices is by looking at the price history. It is one of the commonest ways experts use to forecast coins for the following year. They take some time to review price stability and fluctuations within a particular period and then use that information to predict what would happen in the future. While looking at the price history, ensure to find answers to questions like – "what is the coin's stability?" "how long did the coin remain stable?" "does the cryptocurrency react well in a hype cycle – does it pump or dump?"
✅ Conduct Fundamental Analysis
Oftentimes, crypto predictions have been said to be based on certain types of analysis – the fundamental analysis mentioned on most occasions. It is also an active method of forecasting coin prices because it involves checking out triggering factors. For instance, the fundamental analysis considers the market economy and occurring events or management. It believes these factors influence a digital asset's valuation.
In short, the fundamental analysis focuses on practical constraints that may cause crypto to be overvalued, undervalued, or subject to being corrected.
✅ Conduct Technical Analysis
Technical analysis is a different approach because it considers something even more practical – statistical trends and price history. This method checks a digital asset's price movements and history since its launch. It uses this data to predict what would possibly happen in the immediate future, based on what has happened in the past. Unfortunately, it is not always reliable but it is worth considering. It is almost like predicting weather based on previous data collected.
While using the technical analysis technique to predict crypto prices, investors must also understand that there are other vital indicators like the trading volume that will help in the process.
✅ Look at Market Cap
Crypto market capitalization is also an effective tip to consider if an investor wants to predict a nearly accurate price. It is a unique indicator that ranks cryptocurrencies based on their value on the market. In essence, it estimates the total value of a coin and uses this information to forecast prices for the future.
Taking a look at the Market Cap is beneficial because it gives investors and traders a chance to review a coin's performance. It allows one to compare the different values of coins and decide what to choose to invest in. Furthermore, it reveals trends, price history, and other relevant information to know.
✅ Stay Up to Date With News
Digital assets are the riskiest investment which is why people are often advised to keep themselves updated with the latest news. Cryptocurrencies are unpredictable – a wave of news can either make someone rich or bankrupt. Interestingly, crypto news can also be a yardstick to predict crypto prices. Knowing the latest happenings on coins can influence decisions on whether to hold, buy, or sell at a particular price.
Cointelegraph, CoinDesk, CoinMarketCap, NewsBTC, and CryptoNews are the best crypto information websites online to keep oneself updated with the latest news.
Cryptoasset investing is highly volatile and unregulated in some EU countries. No consumer protection. Tax on profits may apply.
Are Crypto Price Predictions Accurate?
Crypto price prediction is not the most accurate information anyone will find. The forecasts are based on past analysis and historical data, which doesn't always guarantee the turnout of events. So, if investors have to consider them, it should be with a high level of skepticism. Investors must understand that the prices are influenced by several factors and these fluctuations are unpredictable. Bitcoin, for instance, lacks sufficient analytical support, so it is almost impossible to predict an accurate price.
Cryptoasset investing is highly volatile and unregulated in some EU countries. No consumer protection. Tax on profits may apply.
What Crypto Token Has The Best Price Prediction for 2023?
According to experts' crypto price forecast 2023, Ethereum seems like a coin that will have a good year. It is expected to surpass Bitcoin's market value within the first quarter of 2023 (i.e., ETH at 1.53%), even if it is for a few hours or days.
Bitcoin experienced a huge downturn in 2022, falling over 60%; however, Ethereum managed to gain good ground with a slight loss in value. In 2023 Ethereum will launch several projects around social, environmental, and governance issues. On the other hand, Bitcoin will try to find its balance, consuming an amount of energy in the process.
Apart from Ethereum, other crypto tokens expected to have a good year are those in the play-to-earn (P2E) network.
Cryptoasset investing is highly volatile and unregulated in some EU countries. No consumer protection. Tax on profits may apply.
Will Bitcoin Recover in 2023?
Bitcoins price prediction indicates that the cryptocurrency will recover in 2023 after suffering a big fall in 2022. The coin is one of the longest-standing digital assets since its creation in 2009. It was the foundation for other cryptocurrencies that now exist, including Ethereum.
However, Bitcoin's framework is as a store of value. Many people hold the coin against the future so that increase in the future will be beneficial. In nearly two decades, the price increased consistently until last year when it fell over 60%. Experts couldn't have predicted this because the Ukraine-Russia conflict influenced this price movement, alongside other factors.
Experts, however, believe that it will recover in 2023 and continue leading the crypto market even under the worst conditions.
Cryptoasset investing is highly volatile and unregulated in some EU countries. No consumer protection. Tax on profits may apply.
How To Buy Wall Street Memes Before It Explodes in 2023
As aforementioned, Wall Street Memes ($WSM) is one of the top coins of 2023 and there is a potential for explosion considering how much it has raised since its launch. The coin also has upcoming events that will influence its value – for instance, its Tier 1 listing on the exchanges. The developers are calling out for investors to buy the cryptocurrency before it explodes, while the presale is still ongoing.
Step 1: Buy Crypto from eToro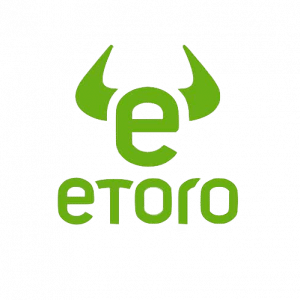 Investing in crypto assets is one of the biggest decisions many have had to make. However, not everyone recognizes an opportunity to do that when they see one. eToro is a social website that allows people to invest in digital assets and connect with other investors and traders.
This easy-to-use site allows people to trade or buy over 60+ crypto assets. It also provides educational materials and guides on how to become a better investor. The online broker advises that before investing in crypto, investors should understand that trading involves risk and capital could be lost at any time.
To buy $WSM, you need to buy ETH on eToro's secure website first. Below is a list of steps to follow:
Create an eToro account
The first step to take is to signup on eToro via Google or Facebook. Alternatively, you can visit eToro's website and enter an email address. You will be requested to set up an account using a preferred username and a password. Then, you will have to accept eToro's terms and conditions to register a trading account.
Verify ID
The next step is to upload a means of identification. You have to do this to verify your account for trading. The proof of identification can be an international passport or a driver's license. You will also be asked to provide proof of address.
Deposit funds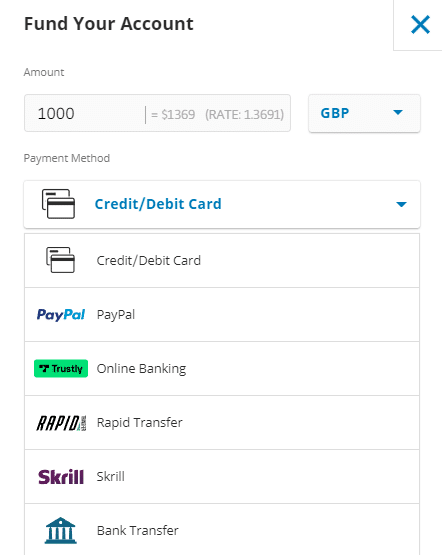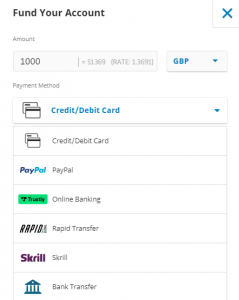 Once the account is set up and verified, the next thing that should follow is depositing funds into it. These deposited funds will be used to finance the cryptocurrency to buy on eToro – in this case, ETH. Choose a preferred payment method out of the options available on the platform – credit/debit card, PayPal, bank transfer, etc.
Search for ETH
As soon as the funds reflect in your eToro account, you can proceed with buying ETH. You can search for Ethereum or "ETH" in the searchbar on the site and click on the result that appears. The current trading price of ETH appears, allowing you to decide on how much you can buy with the deposited funds.
Place an order
The final part of buying ETH on eToro is placing an order. You enter the amount of ETH you want to buy with the funds and click on the "Place Order" option. Wait for a few minutes for the ETH to reflect in your wallet.
Step 2: Transfer ETH to MetaMask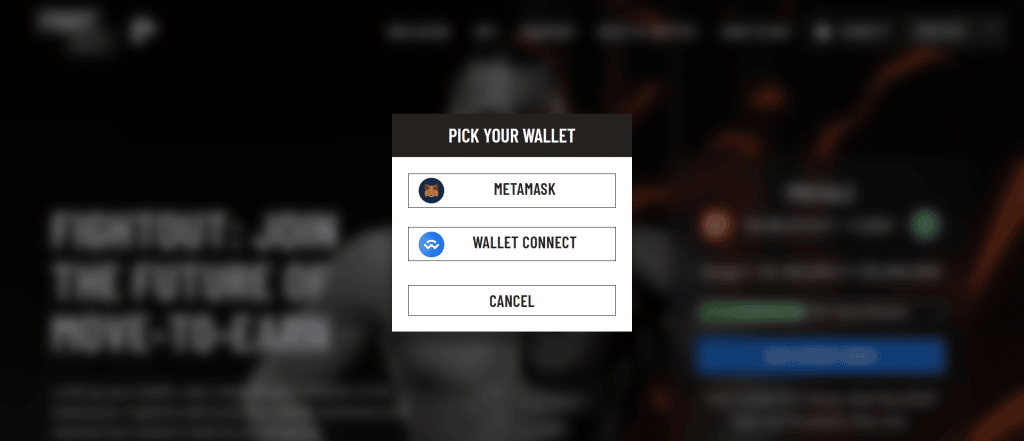 Once you've bought ETH into your eToro wallet, you can now transfer it to MetaMask. All you have to do is create a MetaMask wallet if you don't have one and send ETH from eToro to a wallet address.
Step 3: Connect MetaMask wallet to Wall Street Memes website
It doesn't take too much time for ETH to reflect in the MetaMask wallet. As soon as it does, connect the platform to the $WSM site.
Step 4: Swap ETH for $WSM
Once connected, swap the ETH for $WSM. You will be able to buy as much $WSM as your ETH can afford (based on the current market price). Currently, during this presale period, 1 $WSM = 0.0337 USDT.
Step 5: Claim tokens once presale has ended
The $WSM is stored in a private wallet until the presale ends. You can claim tokens immediately after.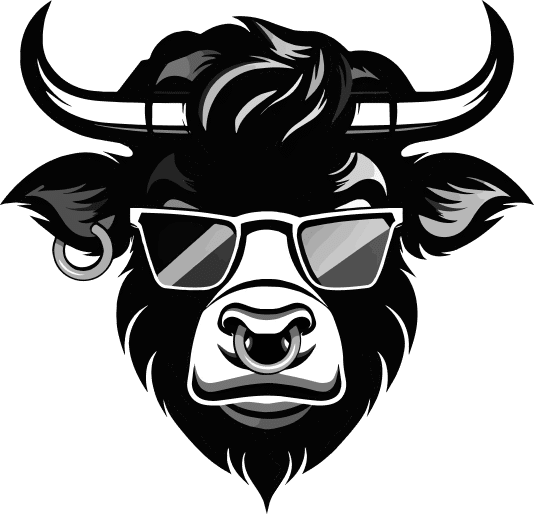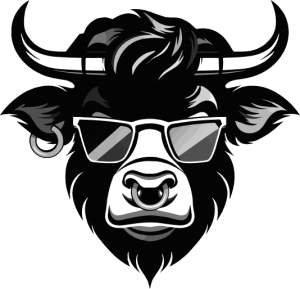 Your capital is at risk.
Crypto Price Prediction 2023 – Conclusion
This crypto price prediction 2023 is a short intro into how the market could perform over the next year. This article discusses what is expected of various cryptocurrencies in the near and later future (2023 to 2030). It also goes into depth on how to predict prices personally without relying on crypto experts using certain tips. Overall, the future of cryptocurrencies is bright but it remains a risky investment and anyone interested in them must be prepared for losses or gains.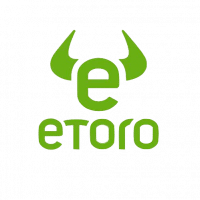 Cryptoasset investing is highly volatile and unregulated in some EU countries. No consumer protection. Tax on profits may apply.
Frequently Asked Questions
Are crypto price predictions legit?
Will 2023 be a good year for crypto?
How to predict a crypto price?
What is the next token to reach $1?
Are crypto presales a good investment?