CedarFX Trading Review: Platform, Features, Pros and Cons
Fact Checked
Everything you read on our site is provided by expert writers who have many years of experience in the financial markets and have written for other top financial publications. Every piece of information here is fact-checked. We sometimes use affiliate links in our content, when clicking on those we might receive a commission - at no extra cost to you. By using this website you agree to our terms and conditions and privacy policy.
With 0% commissions offered at almost every online brokerage, previously unique features have now become mundane. However, due to its bespoke business model and dedication to environmental sustainability, CedarFX ensures that the financial ecosystem also helps support our ecosystem.
With access to more than 170 tradable assets – including stocks, cryptocurrencies, indices, commodities, futures and currencies – CedarFX offers best-in-class service and is home to some of the narrowest bid-ask spreads in the businesses.
Moreover, margin is readily available and tiered for maximum exposure, while customer support is only a click or call away.
But are there any other benefits?
Well, read our full CedarFX Trading Review to find out!
What is CedarFX?
Founded in 2011, CedarFX combines innovative technology and unbeatable pricing with an easy-to-use trading platform that fosters traders' success. As a leading independent broker, CedarFX offers commission-free trading and charges zero transaction fees.
In addition, you have access to more than 170 tradable assets – from stocks, cryptocurrencies, indices, commodities, futures and currencies – and the platform is fully-functional with MT4. What's more, customer support is available 24 hours a day, seven days a week (24/7), and for the Bitcoin aficionados, CedarFX also allows cryptocurrency deposits and withdrawals.
CedarFX Pros & Cons
But more than just a brokerage, CedarFX is dedicated to reducing its carbon footprint. Through commissions from its Eco Account holders, matching those commissions with its own donations and help from Eden Reforestation Projects (Eden), CedarFX's philanthropy has led to the planting of nearly 15,000 trees worldwide.

Pros:
Trade over 170 financial assets commission-free
There are no account, deposit or withdrawal fees
The minimum deposit is only $10 (in Bitcoin)
Enjoy same-day withdrawals with Bitcoin
Tiered leverage allows you to maximize your exposure to several asset classes
Access real-time market data plus technical and fundamental tools through MT4
Control risk with three different types of stop-loss orders
Practice with a CedarFX demo account before risking any real money
Access friendly customer service 24/7 through live chat, email or telephone
Cons:
Though CedarFX is in full-compliance with regional laws, the broker is unregulated
You can only make withdrawals in Bitcoin ($10 minimum)
Regulation & Trust
While CedarFX is an unregulated entity, the independent broker is in full-compliance with the laws governing the St Vincent and the Grenadines region. What's more, CedarFX also adheres to the European Union's regulatory framework regarding Know Your Customer and their Anti-Money Laundering laws.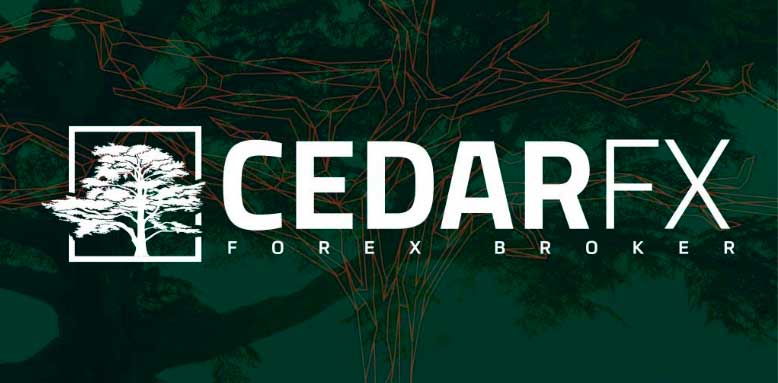 Products/Markets
Whether you're into FX majors or exotics, digital assets or metals, CedarFX has you covered. And with 0% commissions, you can trade Apple, Microsoft, Bitcoin and Brent without having to incur any out-of-pocket costs.

Even better, CedarFX has some of the lowest bid-ask spreads in the business. To earn a profit, reputable brokers often take a small piece of the bid-ask spread from each trade. Essentially, the revenue structure is necessary so that brokers can maintain their platforms' service.
However, adhering to a client-first approach, CedarFX ensures that bid-ask spreads are kept to a minimum. As a result, you can be sure that your trades execute at the best possible prices.

Your capital is at risk.
Account Fees
With a 0% commission account, there are no deposit or withdrawal fees. Furthermore, whether you fund your account with fiat currency or Bitcoin, there are also no hidden charges.
However, if you're passionate about the environment and opt for an Eco Account, CedarFX charges a $1 commission for each trade. Remember through: true to its roots, CedarFX matches every dollar and the proceeds are given to Ecologi – a U.K.-based social enterprise that supports environmental preservation. To that point, with the help of its Eco-Account warriors – combined with the fact that every dollar results in the planting of 10 new trees – the brokers' contributions have already offset nearly 106 tons of CO2 emissions.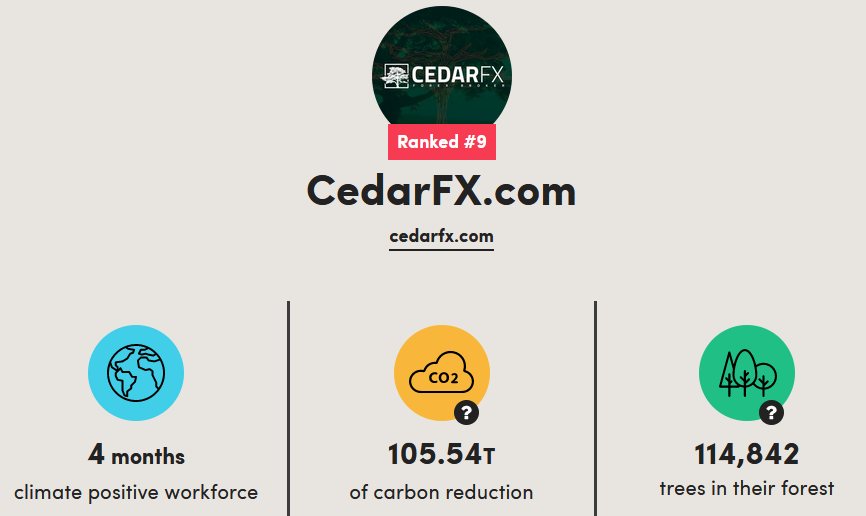 Leverage
On the plus side of being unregulated, CedarFX can offer leverage that suits customers' needs. Case in point: CedarFX's margin structure is tiered. As a result, the dynamic ensures that you receive maximum value from each asset.
With currencies and metals, leverage extends upwards of 1:500. To explain, this means that for every $10 deposited in Bitcoin, you can purchase upwards of $5,000 worth of securities. For indices and commodities, leveraged extends upwards of 1:200. Again, this means that for every $10 deposited in Bitcoin, you can purchase upwards of $2,000 worth of securities. Similarly, cryptocurrency leverage is capped at 1:100, while stock leverage is capped at 1:20.
Trading Tools & Features
Supporting you throughout your trading journey, CedarFX offers both live and demo trading accounts. For beginners, this is a luxury, because instead of having to swim with the sharks right away, CedarFX allows you to hone your skills, perfect your strategy and develop your confidence as a trader.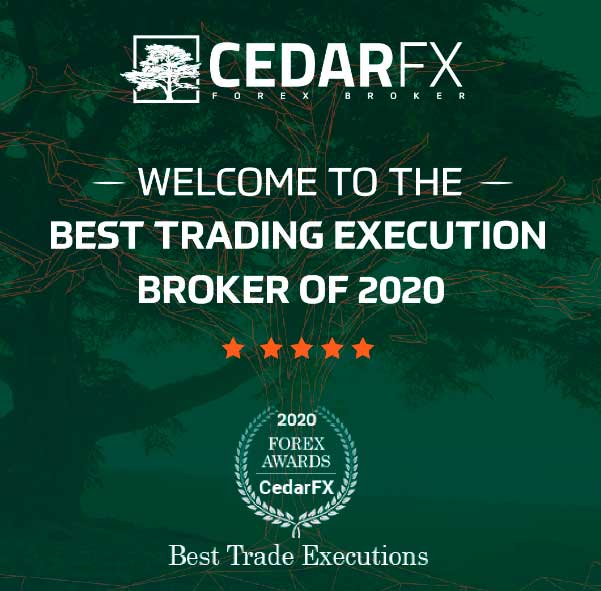 What's more, you can also access 30 technical analysis indicators, including Bollinger Bands, the Relative Strength Index (RSI), and Moving Average Convergence Divergence (MACD). In addition, you have access to the latest financial news, while market orders, limit orders, and three different types of stop-loss orders helping you to plan your attack in advance.
Furthermore, CedarFX is fully functional with MT4: you have real-time data at your fingertips, you can augment your strategy with fundamental indicators, and one-minute-to-monthly timeframes allow you to analyze the price action from nine different vantage points. Last but not least, MT4's 129-bit encryption also ensures that all of your data is safe and protected.

Your capital is at risk.
Banking
As a full-service brokerage, you can fund your account with Bitcoin, credit card, or by bank wire transfer. However, Bitcoin is the optimal method, as rapid clearing allows you to access the funds in as little as five minutes.
As an added bonus, depositing with Bitcoin also reduces the minimum deposit requirement. With fiat, the minimum deposit is $50. However, with Bitcoin, the minimum deposit is only $10. As a result, using BTC is a great way to get your feet wet.
In addition, Bitcoin can be deposited directly or through a third-party vendor and there are zero transaction fees. Keep in mind though: the Blockchain network does charge a 0.0005 BTC fee per transaction. However, the charge is independent of CedarFX, and thus, not part of the company's fee structure.
As for cashing out, the minimum withdrawal is $10. However, while CedarFX offers same-day Bitcoin withdrawals, it's the only available method. And while timing depends heavily on daily Blockchain traffic, Bitcoin proceeds are often transferred immediately.
User Experience
Built for beginners and experts alike, CedarFX offers a smooth trading experience. You can open positions ranging from 0.01 to 1,000 lots and MT4 supports hedging, scalping, expert advisors, and algorithmic trading strategies.
In addition, your balance, equity, margin, and free margin are clearly displayed on MT4's interface – allowing you to track your profit and loss (PnL), manage leverage, and fund new positions. Likewise, by clicking on the 'history tab' at the bottom of the MT4 window, you can also review all of your past transactions.
Finally, you don't realize the benefits of a CedarFX demo trading account until you give it a try. Equipped with all of the functions embedded with live trading, CedarFX's demo trading account can take you from 0 to 100 without having to risk any capital along the way.
Customer Service
Going the extra mile, CedarFX's customer support team is available 24 hours a day, seven days a week (24/7). Able to choose from live chat, email or request a telephone call at a time that fits your schedule.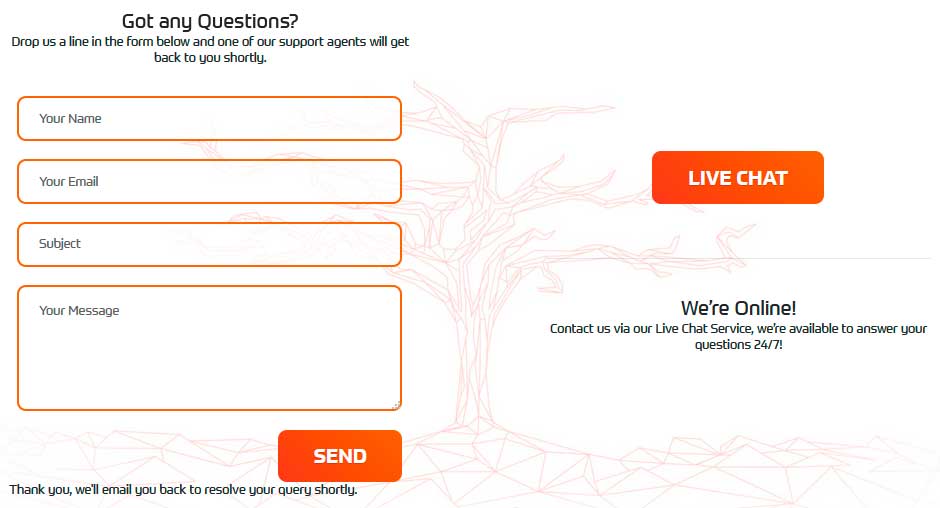 Conclusion
Aiming to make a profit while also making a difference, CedarFX's core values are what separates the broker from the competition. While 0% commissions, zero account fees, and low bid-ask spread already put CedarFX in the upper echelon of independent brokers, its environmental initiatives – and willingness to forego profitability in the process – lets you know that ethics are a main part of CedarFX's business model.
Furthermore, with customer support available 24/7 and CedarFX's platform fully functional on MT4 – a name that you know and trust – the brokerage allows you to build a healthy portfolio while also helping to sustain a healthy planet.
CedarFX – Buy Shares and Bitcoin With No Commission


Your capital is at risk.
Frequently Asked Questions (FAQ)
What devices does CedarFX support?
If I choose a deposit method other than Bitcoin, what currencies are accepted?
What is Eden Reforestation Projects (Eden)?