How to Buy NFTs in the UK? – Beginner's Guide 2023
Fact checked
Everything you read on our site is provided by expert writers who have many years of experience in the financial markets and have written for other top financial publications. Every piece of information here is fact-checked. We sometimes use affiliate links in our content, when clicking on those we might receive a commission - at no extra cost to you. By using this website you agree to our terms and conditions and privacy policy.
The popularity of NFTs has risen during 2022; for this reason, many traders are considering creating their portfolios of NFTs. Thus, before buying from a trader or placing a bid, investors should consider how to purchase NFTs.
As part of this guide, we will show you how to buy NFTs and how to do so safely.
How to Buy NFTs in the UK – List
NFT Launchpad – Relevant Option For Traders and Creators Alike
Crypto.com NFTs – Best NFT Platform for Music
Binance – one of the Top Places To Buy NFTs
Coinbase – Excellent Platform To Buy NFTs
OpenSea – Considered The Best Marketplace To Buy NFTs
How to Buy NFTs in the UK – Step by Step Guide 2023
The following are a few of the most popular NFT marketplaces that have seen significant growth in transactions:
1. NFT Launchpad

NFT LaunchPad is the top marketplace to buy, sell, and mint NFTs. With its simple and user-friendly interface, NFT LaunchPad is the ideal platform for anyone looking to get into NFTs.
Due to its multi-chain capabilities, NFT LaunchPad offers support for NFTs on the Binance Smart Chain (BSC) and Polygon blockchains. Unlike many other marketplaces, NFT LaunchPad has a fast-growing community of users and offers many features.
In the safe and secure environment of NFT LaunchPad, you can create your own NFTs, create exclusive collections, or set your royalties. Additionally, NFT LaunchPad offers investors the opportunity to be among the first to know about the newest and greatest NFTs.
A variety of digital assets are available in NFT LaunchPad's NFT marketplace. In addition, NFT LaunchPad is the only platform where you can buy Lucky Block NFTs, which has generated a lot of buzz lately!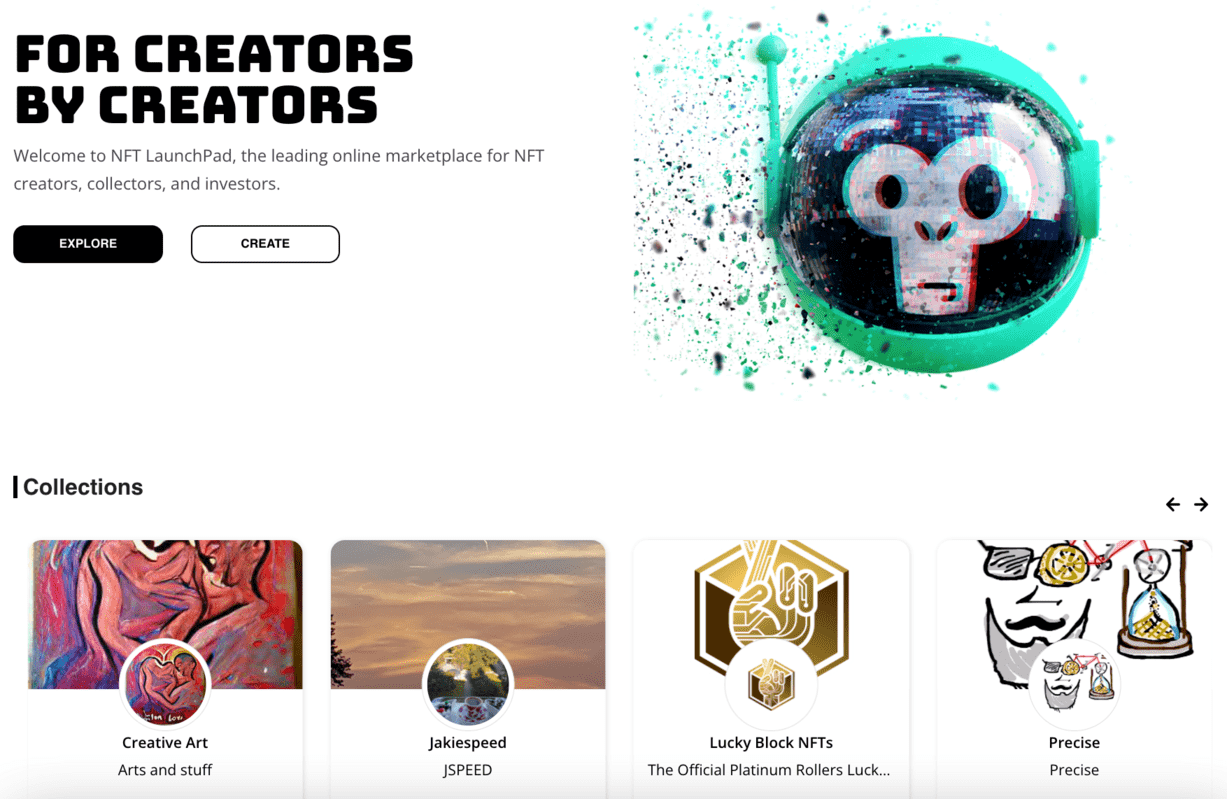 NFT LaunchPad is the ideal solution for creators who want to mint their own NFTs. The entire process is incredibly streamlined through the platform, so you can focus on what's important – making money.
NFT LaunchPad supports various NFT formats such as MP4, and you can simultaneously create several NFTs. Additionally, NFT LaunchPad's intuitive interface makes it easy to get started.
Almost all NFT LaunchPad's assets are backed by Wrapped BNB (WBNB), easily obtained from several of the best crypto exchanges. Getting started with Wrapped BNB is as easy as connecting your MetaMask wallet! Their goal is to bring users the best possible experience, and they are always adding new features and supporting other wallets such as Trust Wallet.
Your money is at risk.
2. Crypto.com NFTs – Best NFT Platform for Music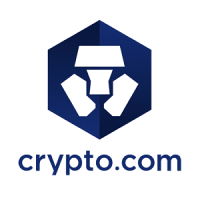 Globally, Crypto.com has over 10 million users and is one of the world's leading cryptocurrency platforms.
The Crypto.com NFT Marketplace allows customers to purchase and sell NFT collectibles from various genres, including art, gaming, sports, etc.
A notable example of this is Crypto.com's NFT marketplace, which launched in March 2021 and rapidly gained popularity. It provides excellent customer service and a safe and secure trading platform.
In addition to not charging transaction fees and offering some of the most affordable pricing (1.99%), Crypto.com also offers NFT minting and buying services. Furthermore, Crypto.com lets you use a credit or debit card to buy NFTs, a feature not offered by any other platform.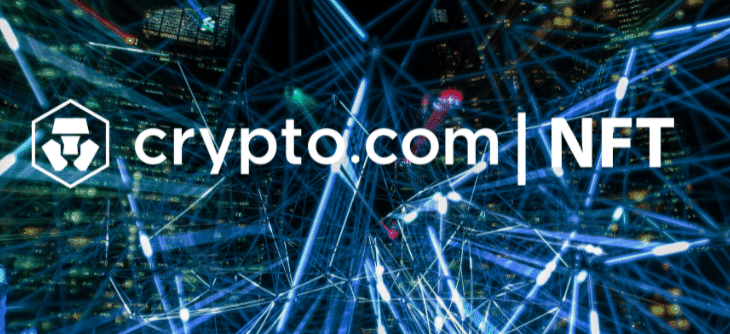 Crypto.com is the marketplace to use if you're looking for a simple, user-friendly way to get started with Ethereum NFTs!
Your money is at risk.
3. Binance – One of the Top Places To Buy NFTs

Taking advantage of the NFT platforms, Binance, a cryptocurrency exchange, is now entering the art market. Binance's NFT trading platforms hosted its first-ever digital artwork auction on 24 June 2021, featuring works by Andy Warhol, who inspired pop art, and Salvador Dali, known for "The Persistence of Memory."
Most of the functionality of this marketplace is provided by the Binance Smart Chain and BEP-721 tokens (Binance's NFT token standard). Additionally, the platform supports the Ethereum network and Binance Smart Chain tokens.
Regarding the transaction fees, both Binance Smart Chain and Ethereum charge network fees to execute transactions because gas fees are an integral component of buying or selling an NFT. Furthermore, when an NFT is minted on Binance's marketplace, the artist pays the fees in BNB.
It was, however, impossible to figure out exactly what fees were associated with every buy or sell transaction on the Binance NFT marketplace. As a result, the Binance NFT trading platform announced in April 2021 that it would charge 1.00% processing fees for posting artwork.

Because Binance's NFT platform is connected to its exchange, you can deposit fiat currency on the exchange using wire transfers and debit cards. However, PayPal deposits are not possible.
Your money is at risk.
4. Coinbase – Excellent Platform To Buy NFTs

Since it was founded in 2012, Coinbase has been a crypto exchange and wallet. There are roughly 73 million Coinbase users worldwide. The platform is also trusted by more than 10,000 institutions and 185,000 ecosystem partners.
Beginners can buy, sell, and deal in cryptocurrencies on this website easily. Besides providing a secure trading environment to its users, it ensures the safety and security of their information on the platform. Most cryptocurrency wallets offer two-factor authentication (2FA) as an extra layer of security.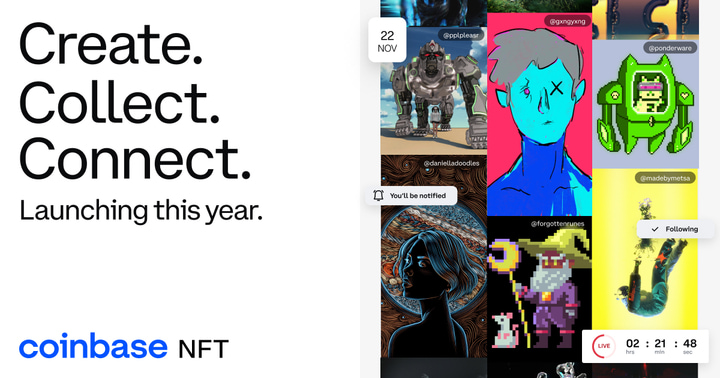 Your money is at risk.
5. OpenSea – Considered One Of The Best Marketplace To Buy NFTs

OpenSea is one of the most popular NFT marketplaces. OpenSea was founded in 2018 and has since reached a $1.5 billion valuation. In addition, many famous artists showcase their artwork through the platform.
As of August 2021, Loot, CryptoPunks, and Bored Ape Yacht Club hold the top 3 collections with volumes ranging from 10K ETH to 22K ETH.
There are also likely hidden gems among the hundreds of other collections. In addition to MetaMask and Coinbase Wallet, OpenSea is also compatible with many other wallets. Due to this, there are few places where people can learn how to buy ETH-based NFT tokens.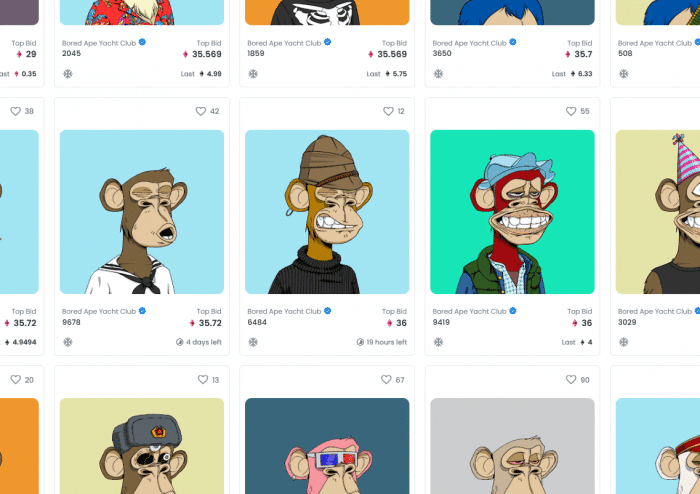 Your money is at risk.
What is a NFT?
Non-fungible tokens, also known as NFTs, have emerged as a new trend in cryptocurrencies. The NFT art form caught the world's attention after Christie's auction house sold the first NFT artwork, a collage of images by digital artist Beeple for $69.3 million.
NFTs simplify collecting and preserving artworks by transforming digital artworks into unique, verifiable assets that can be traded on the blockchain.
The concept may be complicated for those unfamiliar with it. Still, it has been enormously beneficial for artists, musicians, influencers, and investors who have flocked to own digital versions of originals. Many famous tweets in history have sold for millions, including Jack Dorsey's first tweet, a LeBron James slam dunk video clip, and a decade-old "Nyan Cat" GIF. However, NFTs are not exactly a new technology.
CryptoKitties was an original NFT that ran on the Ethereum cryptocurrency platform. Users could purchase and sell unique virtual cats stored on the blockchain.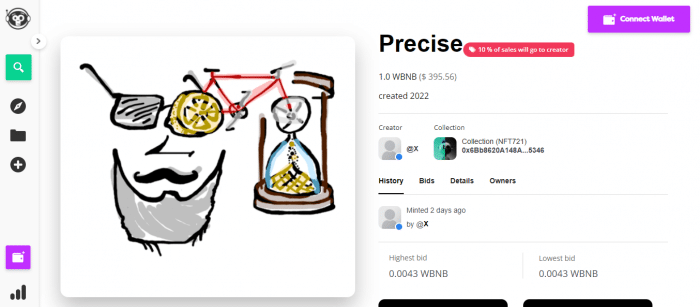 Blockchains are the databases underlie non-fungible tokens, such as Bitcoin and Ethereum. Despite this, it is true that these assets, unlike NFTs, are fungible, meaning they can be traded or replaced with another identical one of equal value.
On the other hand, NFT trading cards are unique and can't be interchanged. As a result, no two trading cards are identical.
The NFT system makes assets scarce among otherwise infinitely available assets, and there's even a certificate of authenticity. When purchased and sold through NFTs, digital artwork can take many forms, including GIFs, tweets, virtual trading cards, images of objects, video game skins, and virtual properties.
Why Buy NFTs?
Non-fungible tokens are, in fact, a new kind of digital asset. NFT auctions sell for millions of dollars, but one-third are auctioned for less than $100. Because of the benefits of NFTs, it is reasonable to wonder what factors drive their value.
Thus, here are some of the top advantages that non-fungible tokens have to offer:
Ownership
Non-fungible tokens can be used to prove ownership, which is their primary advantage. Furthermore, NFTs are based on the blockchain, making it easy to link ownership to a single account. Also, NFTs cannot be divided among multiple owners, which is the most important feature. Finally, due to their advantages, NFTs also ensure that buyers are safe from fake NFTs.
Authenticity
A major benefit of non-fungible tokens can be attributed to their uniqueness. The blockchain creates NFTs, which have associated records that are unique. That demonstrates their potential for generating value. Furthermore, NFT creators create scarcity by issuing a limited number of NFTs.
Transferability
NFTs also have the benefit of being transferable. NFTs can be traded freely on certain markets that offer various options.
An NFT could be used to solve the problem of walled gardens in games. Several games offer in-game items that players can buy to enhance their gaming experience. Players can, however, only use in-game items within the game environment and cannot use them outside of it. A game that goes out of style may also result in players losing their investment in in-game collectibles.
Creation of Economic Opportunity
So far, NFT pros have mostly focused on their fundamental characteristics. However, NFTs play an increasingly important role in digital content these days. Moreover, since there is a great deal of fragmentation in digital content, NFTs are feasible.
Other platforms are consuming the profits and earning potential of many content creators. For example, digital artists might make money selling ads to their fans if they publish content on social networks. However, the platform does not yield any financial benefit to artists, despite receiving their due exposure.
By using non-fungible tokens, a new creator economy could be born. The creator economy eliminates the need for content creators to transfer ownership of their content to platforms.
How Much Does It Cost to Buy NFTs?
Compared with other marketplaces, NFTs cost Mintable an average of $900 on OpenSea, $500, and Valuable $150. Because many on-chain activities occur during the weekdays, the cost of NFTs is usually higher.
How to Buy NFTs with PayPal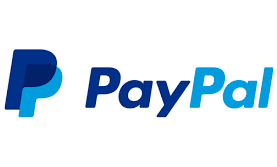 By far, the most popular method for online payments is PayPal. For NFT marketers, the lower transaction fees are a great way to distribute their products. PayPal is also a global payment option, which means you can buy items from anywhere on earth if you have a PayPal account! NFTs can also be purchased with bitcoin, but this could be very risky since your currency could suddenly lose value.
How to Buy NFTs with Ethereum
For many investors, buying NFTs is a concern because of its relationship with Ethereum, making it the best way to buy NFTs.
Purchase Ethereum
Most marketplaces that sell these collectibles accept Ethereum tokens only as payment because most NFTs are Ethereum-based. Those who already have an account on MetaMask can purchase Ethereum on cryptocurrency exchanges and transfer the crypto to the account. Connect your wallet to NFT Launchpad or another NFT marketplace
NFTs can be purchased and sold on a variety of marketplaces. The marketplace you choose will determine your options for buying art and collectibles. Many of these websites provide access to secondary markets with various NFTs, but they all operate differently.
Buy NFTs
After funding your account, you are purchasing an NFT is easy. Most marketplaces require you to bid for the NFT you wish to purchase. In the case of NFTs with multiple prints, some marketplaces behave more like an exchange, using the highest bid and lowest ask.
The NFTs you purchase on the primary market can be resold directly after the product sells. The price of NFTs with high demand will increase by five to ten times after release. There is difficulty determining the demand for NFTs in the primary market, which is a downside. The secondary market offers comparisons of previous sales.
Buying NFTs Safely
Buying NFTs safely is one of the biggest concerns. Consequently, regulated NFT markets provide the safest means of purchasing NFTs. Regulated marketplaces like Binance are supervised by organizations like the Financial Conduct Authority (FCA). Exchanges' financial regulators ensure that they follow all regulatory requirements and look after their customers' interests.
If you're buying NFTs with cryptos, you should also pay attention to your wallet. Each exchange offers a different level of security. If you want a secure wallet, it should be one for which only you have the encryption key, and it should be well documented.
Risks of Buying NFTs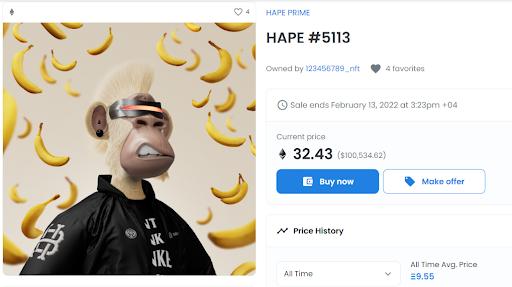 Even though NFTs are great, you cannot ignore the risks that come with them, just as you can't ignore those in any other part of life. Therefore, you might think twice before investing in one.
Buying an NFT involves several risks:
You Might Get Scammed
It's a big decision and a big responsibility to find out where to buy NFTs. E-commerce has always been perceived as a gambler's game. Authentic sellers like Amazon have become omnipotent superpowers. But how can we be sure we're getting a good deal if we aren't picking up the product ourselves?
The internet feels like the Wild West when there is no name or face to trust.
Fake online marketplaces
Fake sellers (who sell copies of real artists' works for a small fraction of their original price)
Sellers who are not verified
How about investors' concerns? Angel investors should pay attention to fraudulent projects and less-than-trustworthy "artists" trying to get rich quickly.
Something that looks suspicious is less likely to be real. Yet, as in any sector of capitalism, there will always be someone trying to take advantage of e-commerce. So choosing where to buy NFTs is not a silly decision.
NFTs Are Bad for the Environment
Despite the tremendous changes that cryptocurrency has brought to our world, the industry has undoubtedly caused environmental harm. Blockchain data is generated by computers running continuously and at very high speeds.
The amount of energy consumed by these proof-of-work concepts has been quantified by one enterprising team. According to the study, mining cryptocurrency is more environmentally damaging than mining copper, gold, and platinum. Additionally, researchers estimate that between January 2016 and June 2018, crypto-mining emitted 3 million to 15 million tons of CO2. So regardless of where you purchase NFTs, they pose a huge threat to the environment.
NFTs Aren't art, and They Don't Protect Artists
Students of the old modern art school say the Van Goghs and Dals of our time never reached the public due to laziness. It's true, but money is the problem, not work ethic.
There is no doubt that success in NFTs is dependent to some extent on sheer luck. An example is the owner of the Doge pup, who probably had no idea her random photo would become worth more than $4 million by 2021. However, even though the same concept applies equally to the art world as it exists today, it doesn't have to.
Selling NFTs
Creating a non-fungible token involves "minting" a digital asset as a non-fungible token. Non-fungible tokens are digital certificates created on blockchain networks – usually Ethereum (ETH) – that guarantee ownership. There are many types of NFTs, from art to writing to music to video games. The file can also be converted into an NFT by following simple steps. Be aware, however, that the price you will ultimately be able to charge for your work will be determined by subjective factors, such as its quality, its creativity, and your reputation among potential clients.
Making a sale involves the following steps.
Choose a marketplace and mint an NFT
The first step is to choose the right NFT marketplace. There are dozens of marketplaces specializing in a particular type of digital asset. Currently, the NFT market in NFT Launchpad is the largest and most diverse.
Once you have selected the marketplace, link your cryptocurrency wallet, select the "Mint an NFT" option, and upload your digital file. Almost every marketplace allows you to mint an NFT with a few clicks. Moreover, to passively monetize your work overtime, you generally set the royalty amount when you mint your NFT (a percentage of each subsequent sale of your NFT on the secondary market, payable to you) your NFT.
List your NFT for sale
After you've minted your NFT, you'll receive an email asking you to list it on the market. Other marketplaces may charge extra for the transfer and sale of NFTs.
Click the "Sell" button and follow the instructions. Your description should include details about the auction, such as the price and time limit and which cryptocurrencies buyers can use to pay you. In addition, the marketplace calculates any "gas fees" associated with the Ethereum blockchain network during this phase. The number of gas fees is determined by how busy the blockchain network is at the time. Also listed on the marketplace are fees for handling the sale, usually a percentage of the final NFT sale price.
Manage your listing
The NFT will become available once you've listed it. You must inform potential customers about the sale via your website or social media. If you wish to change or delete your NFT listing, there will be another fee, and you have already paid gas fees that cannot be refunded.
Selling an NFT you bought
Moreover, NFTs can be sold on the secondary market (a transaction that doesn't involve the original creator), but there is no need to mint the digital asset. Instead of storing the NFT in a wallet, the NFT must be brought to the marketplace where it will be sold (if it is not already there or not displayed on the marketplace). Once you have selected the NFT you want to sell, click "Sell." Besides the gas and marketplace listing fees, the original NFT creator's royalty will also be deducted from your final take-home amount.
NFTs Price Prediction
A central authority does not set the price of NFTs. However, it refers to the speculative value of an asset. This value mechanism primarily affects digital content, including artwork and tweets. The price of tangible assets is directly related to the market value of the physical asset, which has its own set of factors.
When determining its value, an NFT is similar to selling art in the real world. The cost of manufacturing or producing a painting might be tens of dollars, but it can be worth hundreds or thousands of dollars after it is valued properly. Over time, the price can be maintained, increased, or decreased.
Likewise, digital NFTs are influenced by the popularity of the asset they represent. Since there is no valuation, market research and the average cost of similar assets can determine the initial price. Rather, the value of an NFT is determined primarily by its market demand. Therefore, buyers' interest significantly impacts the NFT's value.
The initial price of a digital painting incorporating abstract techniques can be determined by comparing similar art pieces on NFT marketplaces. Additionally, you can set the price based on the technique and price of similar pieces in the same class.
A retail price can then be charged based on the set price. As an alternative, you can put that as a starter bid to drive the price up through multiple buyers.
The easiest way to value an NFT is to use a non-tangible asset. However, price rises are dependent on hype, demand, and popularity. This is where determining who sets the price of NFTs becomes tricky. However, once you learn how it works, it is not difficult to understand the overall phenomenon.
Where to Buy NFTs
After learning about the pros and cons of NFTs, let's turn our attention to the investment process. Investing in NFTs is different from buying Bitcoin, so it's important to understand all the steps involved before getting started.
As a result, the following steps will show you how you can buy an NFT on Crypto.com today.
Crypto.com Marketplace Tutorial
Step 1: Open an Account
Click 'Sign Up on the Crypto.com NFT Marketplace homepage. Enter your name and email address on the next page before selecting a username and password.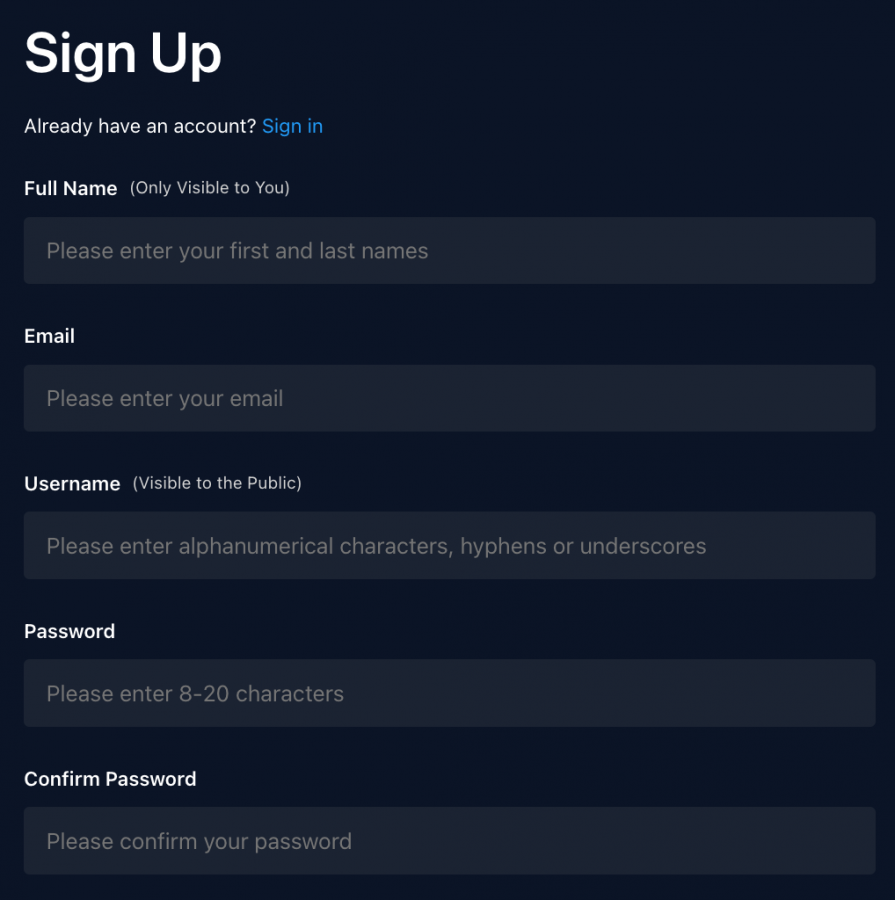 Step 2: Verify Account
Before you can purchase with NFT, you must verify your account. That can be accomplished in two ways:
Log into your Crypto.com account and click 'Connect to App' from your account's 'Settings' menu. When you sign up for an NFT account, you will receive an email with a link that must be clicked.
If you don't have a Crypto.com account, go to your account's 'Settings' page and provide your mobile number. Crypto.com will send you a unique code via SMS that you can enter in the settings to verify your account.
Step 3: Browse the NFT Selection
In the 'Marketplace' section, you can browse the NFTs available on Crypto.com. Click on the NFT you're interested in to go to its listing page.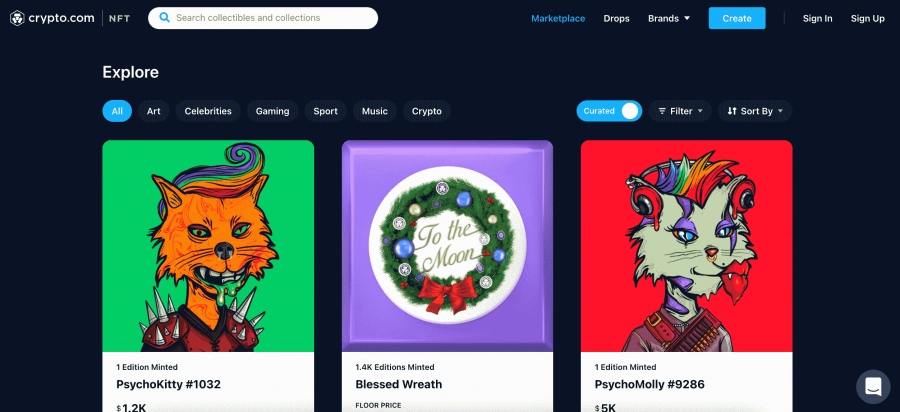 Step 4: Buy NFTs
The NFTs will be listed for either a fixed price or an auction. You can participate in an auction by placing a bid. If the price is fixed, you can purchase the NFT immediately. Crypto.com allows you to pay with a credit/debit card, or you can pay with crypto via the Crypto.com Pay gateway.
Once your NFT purchase has been completed, it will appear in your account's 'Collectibles' section. This NFT can then be viewed or transferred to an external crypto wallet.
Buy Lucky Block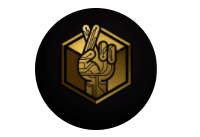 Cryptoassets are highly volatile unregulated investment products.
FAQs
What are the best marketplaces for buying NFTs?
What are the most popular series of NFTs to buy?
Do I need a crypto wallet to buy NFTs?
Can I buy NFTs in the UK?