Energy Trading Platform – Beginner's Guide
Fact checked
Fact Tooltip Text
Disclosure
Disclosure Tooltip Text
If you are looking to get into commodities trading, then you shouldn't limit yourself to just the gold and silver markets. You may also consider trading on the energy markets, which is one of the essential markets for all forms of industries.
In this guide, some platforms where you can trade energy have been reviewed. We also go over the basics of energy trading, such as major strategies and the different ways in which you can trade energy.
Energy Trading Platforms UK List 2023
There are several different trading platforms that let you trade on a variety of assets. However, for trading something like energy, you will need to select the right broker for yourself. This broker should provide you with access to a variety of instruments at low fees and should also have a seamless user interface. There are very few brokers that fit this criterion, and these have been discussed below.
5 Provider that match your filters Providers that match your filters
Fixed commissions per operation
1. eToro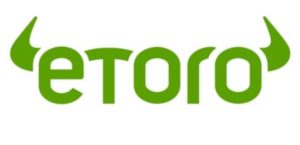 eToro is a safe and regulated platform that allows you to trade thousands of assets across a variety of product classes. The platform has over 2400 products ranging from stocks, commodities, cryptocurrencies, and indices. It is a popular social trading platform with over 12 million users registered.
On eToro, you can trade energy CFDs as commodities, which means that while you will not own the underlying asset, you will be able to profit from the fluctuations in energy prices.  Some of the major energy commodities that you can trade on include different oil and natural gas benchmarks. eToro also provides leverage of up t0x for buying and selling energy assets. In addition to this, you can also trade energy via the different energy ETF options that eToro offers, such as the Vanguard Energy ETF, the iShares Global Energy ETF, and the Invesco Solar ETF. For all these ETFs, eToro provides a leverage of up to 5x.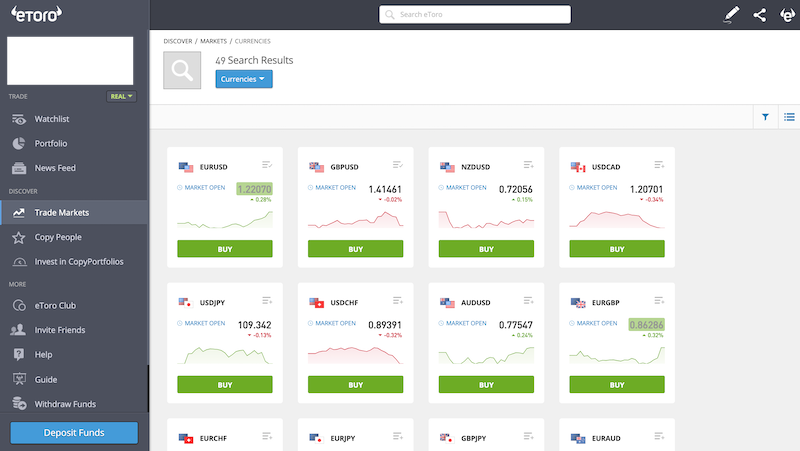 Another advantage of using eToro is that they have a low minimum deposit of just 200 GBP. They also provide access to their social trading platforms. Because of this, you can capitalize on the expertise of other traders and copy trade them. This will mean that your portfolio will make the same trades as them, mirroring the gains and losses in their portfolio. eToro allows you to choose from thousands of traders to copy, so it is important for you to have done your research before selecting someone.
The platform offers very competitive spreads on energy trading and charges no commissions, in addition to having a social feed where you can get popular macroeconomic updates and news. They have designed the user interface in a way that makes the platform very simple to navigate, and the presence of a demo trading account makes it easier for new users of the platform to get used to it before they start actually trading.
eToro fees:
| | |
| --- | --- |
| Fee | Amount |
| Stock trading fee | Free |
| Forex trading fee | Spread, 2.1 pips for GBP/USD |
| Crypto trading fee | Spread, 0.75% for Bitcoin |
| Inactivity fee | $10 a month after one year |
| Withdrawal fee | $5 |
79% of retail investor accounts lose money when trading CFDs with this provider. You should consider whether you can afford to take the high risk of losing your money.
2. AvaTrade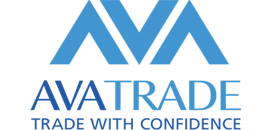 AvaTrade is another CFD platform that is trusted for energy trading, and it is suitable for experienced traders. One of the biggest standout factors for AvaTrade is the diversity it offers in terms of the different trading platforms, which include the MT4 trading platform, MT5, AvaOptions, and AvaTradeGo. It offers a leverage of up to 5x for retail traders, and of up to 200x for professional trading accounts. This is among the highest leverages offered by any broker in the industry, making it the platform of choice for professionals.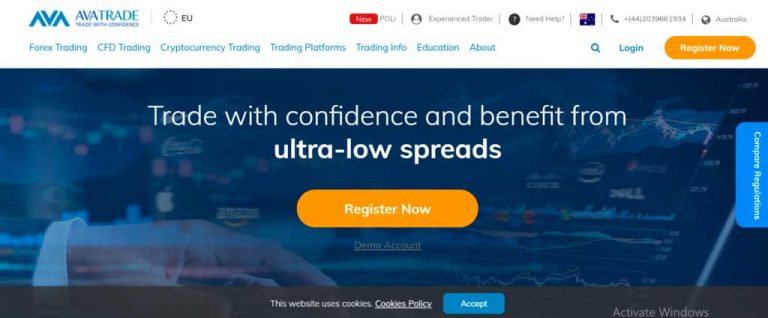 AvaTrade is also one of the top platform choices for automated trading strategies because it offers very fast execution times and very low spreads (0.28). They also do not charge any commissions, making it one of the cheapest platforms to trade energy. Their minimum deposit is 100 GBP, which you can fund instantly with a debit or a credit card. They are a regulated platform in several jurisdictions, including the FCA in the UK.
Avatrade fees:
| | |
| --- | --- |
| Fee | Amount |
| CFD trading fee | Variable spread |
| Forex trading fee | Spread. 0.9 pips for EUR/USD |
| Crypto trading fee | Commission. 0.25% (over-market) for Bitcoin/USD |
| Inactivity fee | $50 per quarter after three months of inactivity |
| Withdrawal fee | Free |
Sponsored ad. Your capital is at risk.
What Is An Energy Trading Platform?
Energy trading platforms are online brokerages that allow investors to trade energy assets such as stocks, ETFs and commodities. These platforms act as the middle man between investors and energy assets- making it possible to invest in a variety of assets in one place.
Every trading platforms work like typical trading platforms. In fact, most of the energy trading platforms that we have covered in this article also offer other assets that can be traded or invested in.
The best energy trading platforms provide a range of education and analysis tools that enable investors to analyze the market before making any decisions. Through the trading platforms, investors can learn about different energy assets, conduct market analysis, access real-time market data, place trades and build an energy portfolio.
Energy Assets to Invest 
Energy is an important commodity that you can trade on the market. Energy has an impact on our daily lives, and it can affect the costs of virtually everything that we use. For example, the prices of groceries, clothes, electronic devices, the gasoline and fuel used in automobiles, and even the heating that is used in households are affected by the prices of energy. In fact, energy is among the vital things that one needs to survive in this world. 
Energy is measured in Btu or British Thermal Units, which is a measurement of the heat content of fuels. In order to get an idea of how much energy is consumed by the world, information from the US Energy Information Agency can be looked at. Based on their latest estimates, approximately 125 quadrillions Btu of energy is consumed across the world every year.
There are several different types of energy assets that you can choose to invest in or trade, and each of these has been discussed here in detail. Firstly, energy itself can be classified into two types, renewable and non-renewable energy. Renewable energy refers to the energy which comes from unlimited or easily replenished sources of energy. These are the sources that are present in unlimited amounts, and can therefore be used in an indiscriminate fashion. Examples of renewable sources of energy include energy that comes from water, air, and solar sources. Since the Sun is a potentially endless source of energy, it can be considered a renewable source of energy. The same applies to water in water bodies all over the world. Since over 79% of the planet is covered by water, it is safe to say that water is an endlessly renewable source of energy.
Sponsored ad. Your capital is at risk.
On the other hand, non-renewable sources of energy, as the name suggests, are sources of energy that are not endless. These sources have to be used with care and caution or they will come to an end. For example, coal, petroleum, oil, and other fossil fuels can be considered non-renewable sources of energy. While a major proportion of the energy consumed worldwide is non-renewable, this is not sustainable at the current rates of consumption. Hence, efforts are being made to source an increased proportion of energy from renewable sources of energy instead, to avoid harming the environment through the indiscriminate use of fossil fuels and other non-renewable sources of energy. Hence, there is an increased inflow into technologies that are looking into harnessing energy from renewable sources such as the Sun, water, or the air around us.
There are several types of energy assets that you can choose to invest in. For starters, you can choose to invest in the commodities themselves, through a variety of means that have been discussed below. The major commodities that you could trade or invest in include oil, natural gas, and gasoline. All of these are extremely important sources of energy that are relied upon for use by industries and individuals alike. For example, oil is sourced from petroleum and is used as a very common form of fuel. It is also used in plastics, clothing, toiletries, and gum. These are just some of the major uses of oil. Similar uses are also present for natural gas.
Now that the different products through which you can engage in trading energy have been discussed, below are the different ways in which these products can be traded, discussed in detail.
Trading the Commodities Themselves 
One straightforward way of energy trading is to simply trade the commodities themselves. This can be done in 3 major ways: the spot market, the futures market, and the CFDs market. 
If you're not looking to buy physical energy units such as a barrel of oil or a block of natural gas, then you need to understand the different types of markets that are available. The two main markets are the spot market and the futures market. The primary difference between the two is that the spot market shows you the current price of the asset, as in the price at which you can immediately buy and sell the asset. This price is derived from the interbank spot market and the different over the counter global markets. This spot price is the benchmark for different types of energy trading and plays an integral role in the industry.
On the other hand, energy futures such as oil and natural gas futures have expiry dates, which could be anywhere from a few months to a couple of years. The normal expiry period for an energy futures contract is 12 months. Owning a futures contract entitles you to buy or sell a particular asset at a fixed price in the future. The price of futures contracts is higher than the spot prices because there are a lot of costs involved in carrying a futures contract, such as storage, insurance, and interest rate financing. For example, if you buy a futures contract for oil at $75 a barrel with an expiry of 12 months, this means that after a year you will be able to buy a barrel of oil at $75 irrespective of the spot price at the time. This would be beneficial if the spot price at the time is greater than $75. At the same time, you could also sell the futures contract in the secondary market at any point before the expiry at a profit.
There are a few nuances associated with this. For example, depending on where the oil was refined and its quality, there are different benchmarks that are used for oil prices. Two commonly used benchmarks for oil prices are the WTI Futures and the Brent Oil Futures. Both of them usually trend in the same direction but is important for you as an energy trader to know the difference between the two. Brent is oil that is drilled out of the North Sea adjoining the UK and Norway while WTI Crude is extracted in the US.
79% of retail investor accounts lose money when trading CFDs with this provider. You should consider whether you can afford to take the high risk of losing your money.
However, the easiest way to trade different types of energy electronically is to do so via CFDs which track the spot price of different energy assets. They work the same as trading on other commodities. When you buy a unit of an energy CFD, you do not actually own the underlying asset. However, the price of the CFD will move exactly in sync with the spot price of the energy asset, meaning that you can sell the CFD at any time at the spot price of the underlying asset.
Therefore, there are several different ways in which you can trade energy assets directly on the commodities market, but many traders prefer to do so through the CFDs market. This provides a variety of benefits. Firstly, it enables you to profit from movements in commodity prices without having to own the underlying asset. If you are in possession of a futures contract at the time of its expiry, you are obligated to buy the underlying at the strike price mentioned in the futures contract. Since oil is a physical commodity, you will incur costs related to the shipping and storage of the barrels of oil. The second advantage of trading through CFDs is that it enables you to employ leverage.
Many CFD platforms allow traders to employ some level of leverage to encourage them to take on larger positions. This will reduce the amount of capital that you have to put up yourself while still allowing you to maintain a high rate of profitability, making CFD trading attractive. Another advantage of trading CFDs is that you are unconcerned with the general level of liquidity in the markets. For example, CFD brokers are market makers and will fulfil your order by taking on the other side in a trade. This means that you do not have to worry about the liquidity position of the market. On the other hand, if you were trading in the spot or the futures market, you would have to find a buyer willing to buy the contracts from you, which might not always be possible.
Trading Companies Directly Affected by Energy Prices 
The second way of profiting through movements in the prices of energy companies is to invest or trade companies that are directly affected by energy price fluctuations. For example, if the prices of oil go up, all the companies that are refining and selling oil will make larger profits than normal, since their costs are relatively the same while their revenues will go up. Therefore, whenever oil prices go up, this is generally accompanied by an increase in the prices of oil companies such as ExxonMobil, Royal Dutch Shell, BP, and Chevron. The same also applies to natural gas prices and the companies that directly deal with the refining, production, and sale of natural gas. 
While this method of investing or trading in energy assets is relatively rare, there are several advantages to this. First off, in this method, you will be investing in stocks and not commodities. Since there are several stock trading platforms, this makes it easier to profit from energy price movements than trading commodities. In addition to this, stock trading platforms also usually offer more leverage on their stocks than they do on commodities such as oil and natural gas. This means that you can take on larger positions in oil companies than you can take in oil CFDs, thereby resulting in larger profits.
79% of retail investor accounts lose money when trading CFDs with this provider. You should consider whether you can afford to take the high risk of losing your money.
However, one thing to watch out for while trading energy companies is that the movements in their stock prices are not just affected by the energy prices. The companies can be affected by a variety of other factors too, which is why it is important for the companies you invest in to have solid fundamentals. When trading or investing in energy stocks, you should consider all aspects of company fundamentals, including its market capitalisation, share price, P/E ratio and dividend yield. In particular, a high dividend payout indicates that the company has relatively stable cash flows and balance sheets, which rewards the investor with consistent dividends.
Trading ETFs and Indices Tied to Energy Prices 
The last popular way for you to trade energy prices is to do so via ETFs. There are several ETFs that track energy price movements and move in tandem with these prices. Investing in such ETFs will allow you to profit from energy price movements in a convenient manner. Some of the common oil and natural gas ETFs include the Vanguard Energy ETF, the iShares Global Energy ETF, and the Invesco Solar ETF. In addition to this, you can also invest in a variety of funds that allocate their money among a pool of companies that have something in common. This is more commonly done in case you wish to invest in renewable sources of energy. Since there are no major companies that trade in renewable energy sources the way there are with non-renewable sources, and the commodities markets for renewable energy assets are not very liquid,  it is much better and safer to invest in ETFs and funds for this type of investing. 
Investing in ETFs and funds have several advantages, the biggest among them is that they allow you to diversify. By investing your funds in a variety of companies, they enable you to hedge your bets and allow you to profit even if a few companies in the portfolio perform badly. In addition to this, there are more ETF trading platforms than there are commodity platforms, making this form of investing desirable.
How Can I Trade Energy Assets?
The process of trading energy assets such as commodities, stocks, as well as ETFs is quite straightforward and comprises very few steps. These steps have been discussed below in detail. 
Step 1: Identify What Type of Energy Trading You Wish to Do 
The first step to energy trading is identifying which form of trading you wish to do from the ones listed above: commodities, stocks, or ETFs. This decision could depend on a variety of factors. If you feel that fundamental analysis is your forte, then you should definitely choose to invest in energy stocks and profit through them. if however, if you are more comfortable with technical analysis and trading derivatives, then trading on the futures market is for you. If you're a beginner trader, then you may start with ETFs while you are learning how to trade. 
Either way, it is important for you to pick the right kind of trading that is a fit for your level of experience, your trading profile, and the asset class you are comfortable with. At this time,  you can identify which particular energy asset you will be trading on. While many energy assets are correlated in the fundamental sense, they occasionally have short term deviations and might not always follow the same path. In addition to this, the macroeconomics factors affecting each of them are unique and different. Therefore, you can pick one energy asset and trade only on that. This could be oil, natural gas, gasoline, or some other energy asset as per your choosing.
Step 2: Identify the Right Platform 
The next step for you is to identify the right platform that suits your trading requirements. This platform should support the asset class that you are trading. Should not charge very high fees or commissions, and should have a variety of products available for trading. At the same time, it is important to look at the leverage the platform provides, the other charting and analysis feature that have to assist with your technical analysis, their non-trading fees such as inactivity and deposit/withdrawal fees, and whether or not they provide a news feed for fundamental analysis, as well as other factors. It is important for you to be able to select the right broker that matches your needs and requirements because this will be a key factor in determining how successful you will be as a trader. 
Step 3: Select an Appropriate Strategy 
The next step for you is to select an appropriate strategy based on the assets that you will be trading. You can either choose from one of the different strategies discussed below or come up with your own strategy. It is important for your strategy to combine both fundamental and technical analysis since both these factors affect energy prices equally. At the same time, you should also backtest your strategy to ensure that it has performed well against the market in the past. 
Step 4: Begin Trading 
Once you have selected an appropriate asset, platform, and strategy, all that is left is for you to begin trading. You should remember to take commissions and fees into account while calculating your profits or losses. At the same time, you should also continually monitor your performance and figure out ways to tweak your strategies and fine-tune them to avoid losses and maximise your profits. 
Risks of Trading Energy
There are a variety of risks associated with trading energy, some of which are systemic to the market and some are specific to the traders in the energy market. These risks have been listed below: 
The first risk that is systemic to the market is the risk of energy spills, particular in the oil markets. A spill is an unforeseen event wherein a container carrying barrels of oils faces problems and ends up unintentionally leaking oil into the oceans. This has several problems. The first problem is that it harms the environment by harming marine life. It also reduces the supply of oil for the particular market. Both of these factors cause a downturn in oil prices, and cannot be foreseen or forecasted. 

The second problem is that energy crises and disputes that usually cause major movements in energy prices are more political than economic, which makes them difficult to forecast. Therefore, youtube degree of risk in the energy market is inherently higher than in other commodity markets. 

Many energy platforms provide high leverage to their traders for trading energy stocks and other commodities. However, this is a double-edged sword, as using increased leverage can reduce the margin of error and open up the trader to massive losses if the trade goes against them. 

Another risk of trading energy markets is that they are usually less liquid than other commodities, such as gold and silver. While this might not be a major problem trading with market makers using CFDs, but it can be the source of problems if you're trading the underlying asset in the spot or futures markets. 
Energy Trading Strategy 
There are several strategies that are used by traders in order to trade gold in the markets. While the strategy you choose will depend on your risk appetite, how much returns you wish to get, and your general preferences as a trader, there are a few tried and tested strategies that you should be aware of. Three popular gold trading strategies that you might find useful as a starting point for formulating your own strategies have been discussed below. 
Use the WTI/Brent Ratio
One common trading strategy for oil traders is to use the WTI/Brent ratio to determine when you should buy or sell both WTI and Brent oil futures. The WTI/Brent ratio, as the name suggests, indicates how many barrels of Brent you need to buy one barrel of WTI. Since the prices of both these securities are correlated, this number can serve as a guide. 
For example, if the ratio suddenly falls, then this means that the price of WTI has dropped. Because WTI and Brent are correlated, this would imply that the prices of Brent will fall soon too, so it might be suitable to short Brent CFDs. At the same time, you could also decide to buy WTI CFDs since the price of gold has fallen and will likely increase again in the near future. Regardless of whether or not you use the WTI/Brent ratio as an indicator of trading opportunities, it is an extremely important ratio that you should know of.
Look at other energy commodities 
Usually, all energy stocks move in the same direction at any given time. Some commonly traded energy assets include various oil benchmarks, natural gas, and gasoline. Occasionally, one of the energy assets is not in sync with the others, and this represents a trading opportunity because, in the long run, the asset prices are always in sync. Therefore, it is a potential idea to add all the major energy commodities to your watchlist and keep looking for instances where they are not in sync as this will allow you to profit. 
Trade on Macroeconomic News
The third common strategy is to trade on macroeconomic news. Energy prices are more reactive to major market news and economic happenings than other assets are, because of the volatility in the demand of supply of energy sources, particularly oil. For example, due to uncertainties and supply chain bottlenecks caused by the pandemic, the prices of oil shot up by as much as 70%. As a general rule, if there is something wrong in the financial markets or the larger economy, energy prices tend to go up. 
Therefore, a successful trading strategy is to be on the lookout for such major macroeconomic news and trade on this. For example, this would include interest rate announcements and releases of important economic data by central banks. One strategy is to subscribe to an economic calendar that provides you with all this information so that you are well-equipped to take advantage of the volatility in the markets. Some important data that you should be following as a part of this strategy include GDP numbers for the major countries such as the US, Europe, UK, China, Japan, and Australia; announcements by the Organisation of Petroleum Exporting Countries (OPEC), since they control the supply of oil in the market; Consumer Price Index releases for these countries, as it is a major indicator of inflation in the country; Non-farm payroll numbers since they indicate the level of non-seasonal employment in the economy; Employment data; and other major economic policy announcements.
Is Energy Trading Regulated in the UK?
The buying and selling of all units of gas and electricity are regulated by the Gas and Electricity Market Authority (GEMA). They are responsible for regulating the spot and the futures markets. 
At the same time, many energy trading brokers, such as eToro, are regulated by a variety of worldwide regulatory agencies. This includes the UK Financial Conduct Authority (FCA). The FCA also regulated oil trading, as well as all the CFD platforms in the UK that trade in commodities.
Conclusion 
While there are several platforms that you can use in order to trade energy assets in the UK, eToro is worth a look. Not only is it safe and reliable, but it also offers a very wide variety of assets through which you can trade energy commodities, stocks, as well as indices and ETFs. In addition, it also provides traders with leverage and charges very competitive spreads, which definitely makes it an option worth considering. Its social trading features also mean that it is a place for beginner traders who wish to capitalise on the expertise of other traders while they're still learning.
FAQs
Which are energy assets to trade?
Energy assets to trade include oil and natural gas. There are a variety of oil benchmarks that you can trade, including the WTI and the Brent oil.
What are energy trading platforms in the UK?
While different trading requirements require different trading platforms, eToro is a suitable energy trading platform in the UK for many traders.
How much money do I need to trade energy?
Depending on the platform that you use in order to trade, their minimum deposit requirement is how much money you'll need to trade energy stocks. Many platforms also allow you to trade on leverage, thereby allowing you to take on large positions without risking a lot of your own capital.
Is energy trading legal in the UK?
Yes, energy trading is legal in the UK and is regulated by the Financial Conduct Authority (FCA).
How can I open an account in an energy trading platform?
The process to open an account in an energy trading platform begins with simply heading over to their website and registering as a trader. Once you have completed the ID verification process, you can then deposit funds to your account and begin trading.