Trading 212 Review UK – Pros & Cons
Fact checked
Everything you read on our site is provided by expert writers who have many years of experience in the financial markets and have written for other top financial publications. Every piece of information here is fact-checked. We sometimes use affiliate links in our content, when clicking on those we might receive a commission - at no extra cost to you. By using this website you agree to our terms and conditions and privacy policy.
Trading 212 is a brokerage operating founded 2005 and operating in the UK since 2016. The brokerage offers trading on more than 2,500 CFDs and charges zero commissions on trades.
In our Trading 212 review, we'll cover everything you need to know about this broker including pros and cons, fees, security, and more.
What is Trading 212 UK?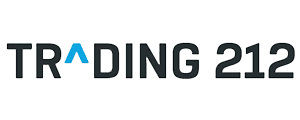 Launched in 2005 in Bulgaria, Trading 212 is a UK-based fintech trading platform with 1.5 million clients and £3 billion in client assets. The broker offers commission-free trading and platforms for web and mobile users. With Trading212, you can buy and sell forex, stocks, ETFs, and more as with a few clicks.
In Europe and the United Kingdom, Trading 212 was the first brokerage company to offer 0% commission stock trading, which allowed millions of traders to start investing at a low cost. This platform is authorized and regulated by the UK's FCA (Financial Conduct Authority), and the Financial Supervision Commission in Bulgaria. Furthermore, client funds are held in segregated accounts and are covered up to £85,000 by the Financial Services Compensation Scheme (FSCS).
In terms of accessibility as a user, you can use their web-based trading suite or download the application on your computer as well as a mobile app available for both iOS and Android phones.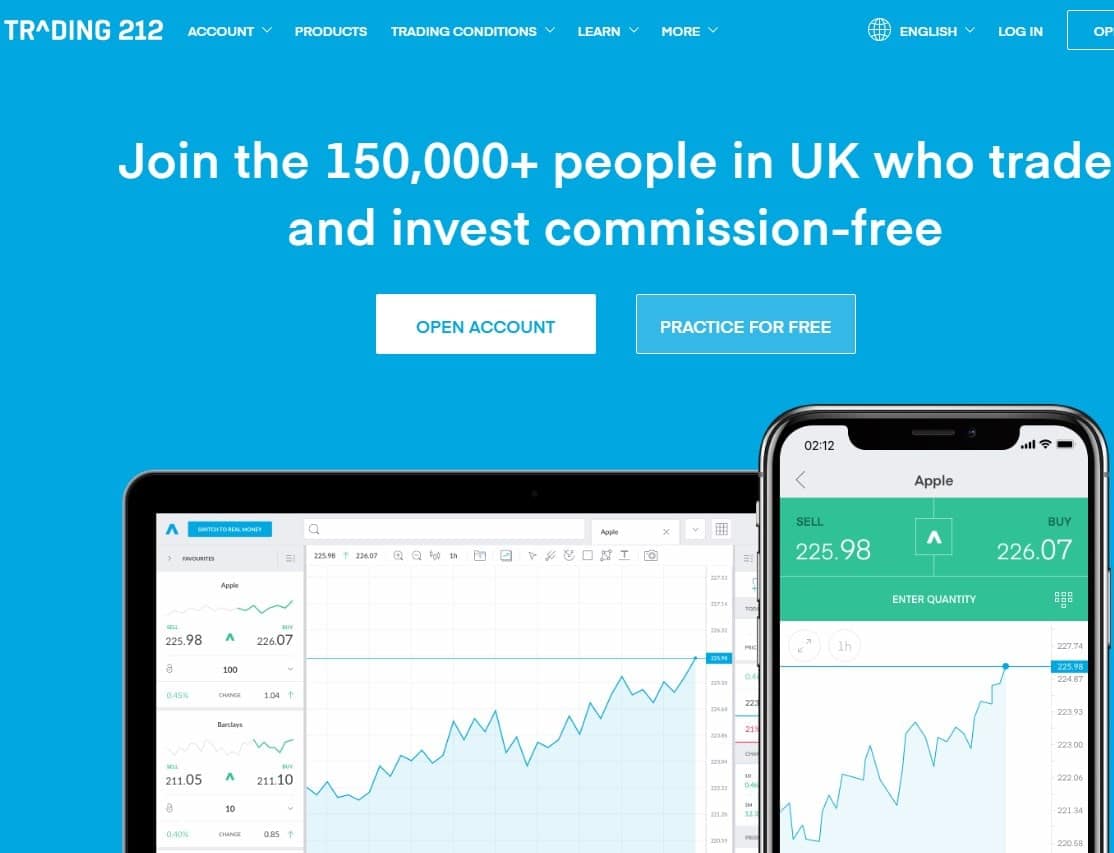 What Can You Invest in and Trade on Trading 212 UK?
At first, you must know that before you make any investment it is crucial that you seek professional advice before trading, because by investing in or dealing in any kind of investment with a trading platform like Trading 212 you are risking your capital and you may not get back as much as you originally invested.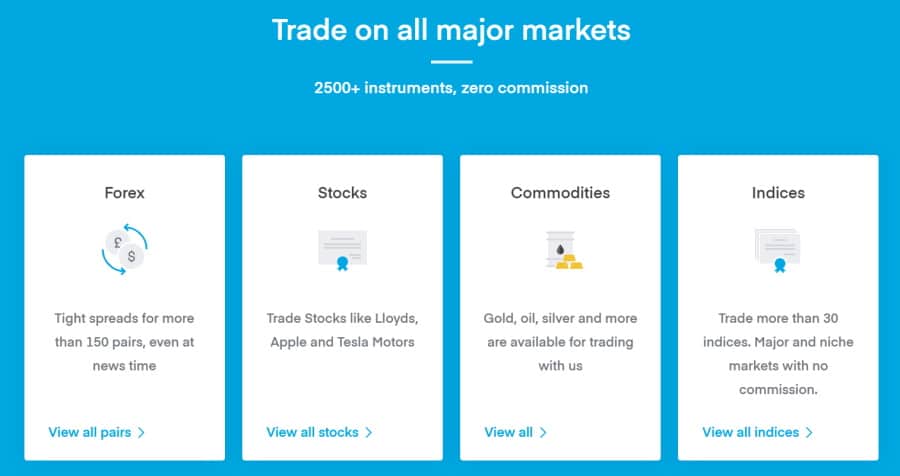 Having this in mind, some investments that you can do by the use of Trading 212 in the UK are:
Invest in Forex
When it comes to forex CFDs you can buy and sell more than 150 major, minor, and exotic currency pairs with a margin requirement of 3.33% for currencies like US dollar, Euro, Pound Sterling, Canadian dollar, 5% when the commodity is some equity indices such as NASDAQ 100 or Nikkie 225, some of the currency exposed behind or gold, 10% when the underlying commodity or equity index is a commodity or any equity index other than the equity indices, currency pair or gold, 50% when the underlying is a cryptocurrency and 20% when the underlying is a share or not otherwise listed above.
Trade Stocks
As a UK citizen, you have access to thousands of stocks that are listed on the world's major stock markets such as the London Stock Exchange in companies like Vodafone, IAG, Rolls-Royce, Aston Martin, GSK, British Telecom, AstraZeneca, Deliveroo, Carnival, bohoo, HSBC. Trading 212 allows you to choose your favorite company, select how much to invest, and get your shares in seconds.
Invest in Indices
Trading 212 offers over 10,000 stocks and ETFs for its Invest and CFD accounts. You can invest in the UK 100 and with an ISA account, which is tax-free up to your allowance, you have £20,000 with no administration charges, zero commission for trades, and no charges for dividend reinvestment mainly when you invest in Stocks and Shares. Furthermore, account holders can also diversify their investment portfolios with AutoInvest, a tool that helps you build an investment plan based on your trading needs and objectives with which you can deposit funds and invest profits into your investment pie (stocks, shares, CFD's of your preference) automatically.
Trade Commodities CFDs
You can access a wide range of commodities including energies, precious metals, and agricultural products, and also trade commodity futures such as Chicago SRW Wheat, Coffee, Copper, Crude Oil, and many more, with a minimum order size varying between 0.001% and 1%, but with USD as your main currency and knowing that there is a margin requirement of 5% for spot gold and 10% for other commodities.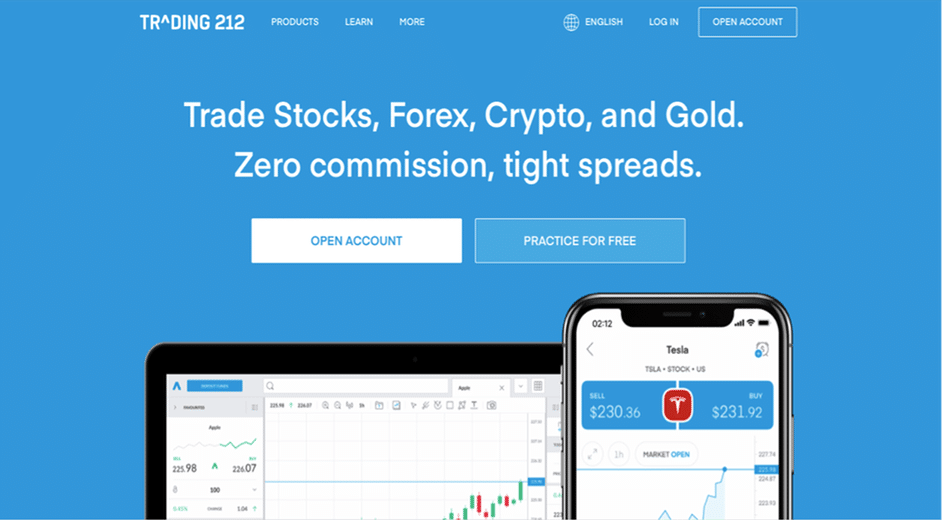 Trading 212 UK Fees & Commissions
Trading 212 is popular among the investing community as a free trading platform because all the supported instruments are commission-free, with the CFD broker making much of its money from trading spreads.
Trading 212's spreads are notably higher than average in comparison with other online brokers. If you want to trade the EUR/USD major currency pair, they will charge a spread of 1.4 pips, a little higher when you compare with other platforms. US and UK stocks trade will have a spread of 0.50%, but trading low liquidity share CFDs with Trading 212 can incur spreads as high as 10%.
Trading / Non-Trading Fee
Charge
Trading Commissions
0% as fees are included in the spreads.

But you must know that there exists a fee of 0.15% for all trades of stocks and ETFs that were in a currency that was different from that held by the account holder.

Account fee
There is not
Minimum deposit
£10 in a CFD account, £1, and £10 if you use a bank transfer in an investment account, £1, and £10 if you use a bank transfer in an ISA account.
Deposit fee
No fees for bank transfers and instant bank transfers. For other supported payment methods, there are no deposit fees up to £2,000, thereafter a deposit fee of 0.7% is charged.
Withdrawal fee
There is not
Inactivity fee
There is not
Currency conversion fee
0.5% trading in pounds, euros, and dollars.
Investing in stocks via Invest account does not charge spreads. As a result, the Invest account at Trading 212 provides 100% free trading for the majority of traders. Moreover, there are hardly any charges for non-trading services. There are also no withdrawal fees or account fees, which is ideal for long-term traders with a minimum withdrawal amount of £1.
Trading 212 UK User Experience
You can choose either the web trading platform or the mobile trading app which is compatible with both iOS and Android devices. It doesn't matter if you have a little trading experience, you can navigate around comfortably and competently, customizing the trading terminal to suit your trading preferences and needs from metrics such as tradable assets to trading terms and a useful educational section under the learn tab that features educational videos and community forums. You also count on a demo account which can give you a real-time experience of how the platform works on your computer or mobile before make any deposit.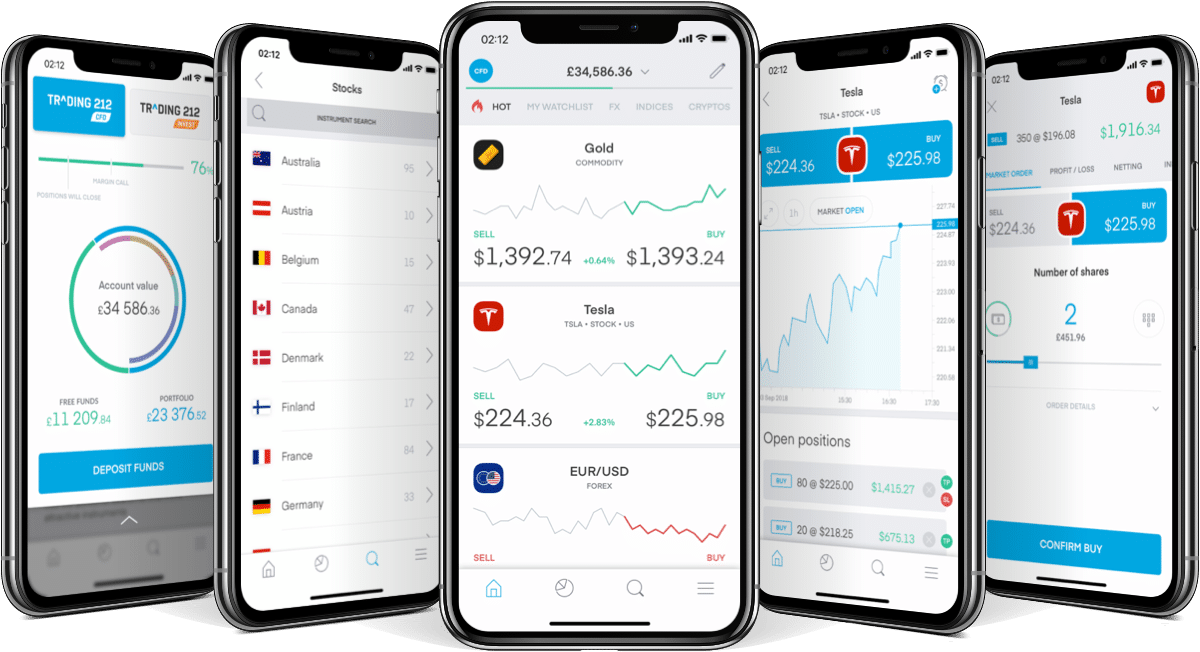 In terms of security and logging into your account, Trading 212 supports two-factor authentication which allows you to gain access to your trading account only after you have successfully provided two or more pieces of evidence (authentication steps) by the form of a verification code which is sent to you before access to the platform via email or SMS.
The search functionality is also very easy to use, as you can either type the name of the instrument you want to use in the search bar at the top of the platform or you can browse through assets via categories such as currencies and commodities, and even you can set up price alerts and push notifications on executed orders.
Trading 212 UK Features, Charting, and Analysis
With this broker all trades are commission-free, and switching between demo and real mode is simply the only difference is whether or not you choose to fund your account. This platform can also offer you a 'professional' option such as Trading 212 Pro with a CFD account, which permits regulated users to access higher levels of leverage in exchange for waiving regulatory protections. In order to qualify for a Pro account, traders must meet certain criteria (trading experience, trade frequency, and capital), which means you must have some trading background with this broker or any other to access a higher level of investment and risk as well.
Some features that trading 212 provides are a comprehensive web-based trading platform for both CFD and stock trading, the ability to manage several charts on a single screen, as well as the watchlist in the sidebar that allows you to monitor any chart and even place an order without having to open a new tab.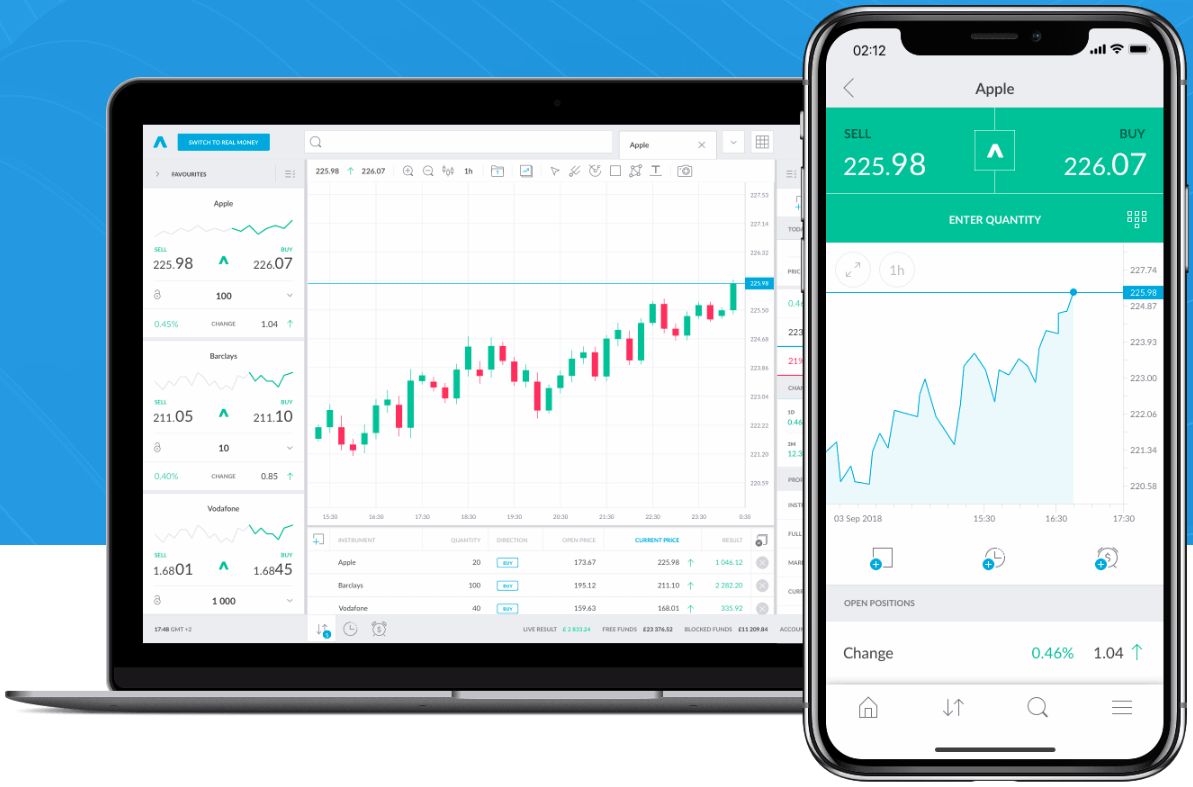 75.26% of retail investor accounts lose money when trading CFDs with this provider. You should consider whether you can afford to take the high risk of losing your money.
It also includes a detailed economic calendar, daily financial news updates, and in-depth education section with detailed explanations and tutorials of how various elements of trading work, summaries of key industry concepts and terms, and guides on how to use charts to conduct analysis with roughly 50 technical indicators at your disposal to help your trading decisions. It is also important to know that negative balance protection is also offered to regulated traders.
You can pull up charts on any available company. Play around with chart tools and indicators to help you gauge whether the price is going up or down. You also count with fundamental data which includes historical financial statements and financial ratios. This platform also gives you a "Filter" feature, allowing you to filter stocks based on stock prices. You can also see your pending orders or previous purchases and also modify your transaction after looking at the live trends.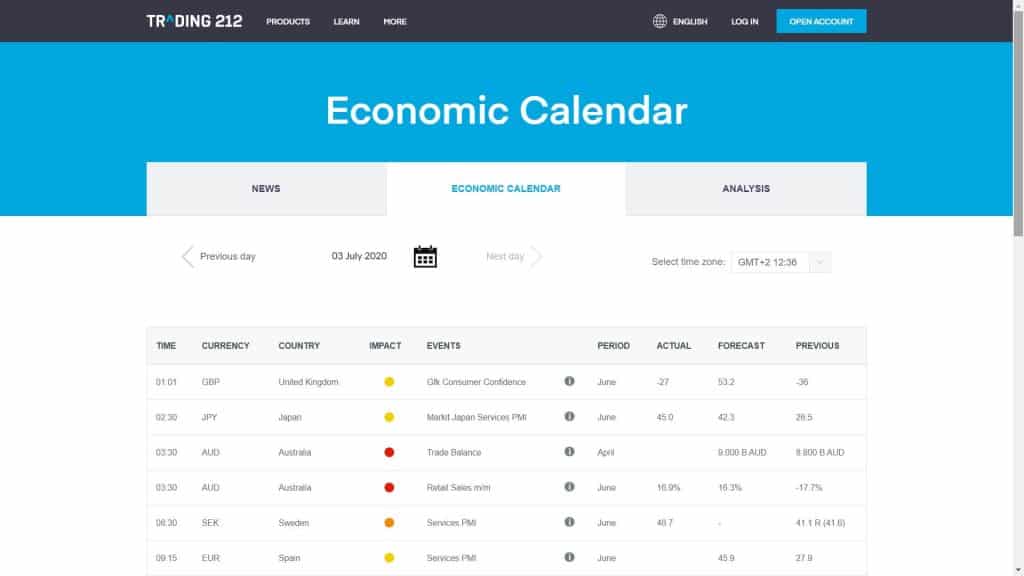 Trading 212 UK Mobile App Review
The mobile trading app copies almost all the aspects of the web platform. The app offers the same functionality as its web platform counterpart like the two-step authentication for login the search functions and even use biometric authentication like Touch ID.

You can open an account, deposit and withdraw funds, and place trades with ease from your mobile device where you just need to specify the amount you want to invest, place an order type, or even invest as little as £1 in fractional shares using tools like technical indicators and advanced charting tools. As well, you can set price alerts, access forums, reports, or access training videos, detailed economic calendars, and daily financial news updates. There is also a demo account available for the mobile app in order to explore all the features and options before do any deposit.
Trading 212 UK Deposit and Withdrawal Methods
The available deposit and withdrawal methods that this platform allows are Apple Play, Bank Transfers, Carte Bleue, Credit/Debit Card, Direct eBanking, Dotpay, Giropay, Google Pay, iDEAL, PayPal and Skrill.

While there are no deposit fees for bank transfers, there is a 0.7% deposit fee charged when you deposit more than GBP 2,000 in total.
The minimum deposit and withdrawal amount varies depending on the type of account you have. For instance, £10 for CFD, £1 for Invest – £10 if you use a bank transfer, £1 for ISA – £10 if you use a bank transfer. You also need to know that these bank transfers typically take two to three business days, while credit card, debit card, e-wallet payments are credited instantly to your account.
Trading 212 UK Contact and Customer Service
You can only contact customer support at Trading 212 by calling in, email them ([email protected]), or even through the contact page on the site, when with your email address you can send your request and attach any information or data that you have. The website also has a live chat option in case you want to chat with a representative. The Trading 212 customer service department operates 24/7 and provides prompt and relevant assistance in 16 different languages, but you must keeo in mind that due to the COVID 19 pandemic, the platform has been limited and all live support has been halted temporarily.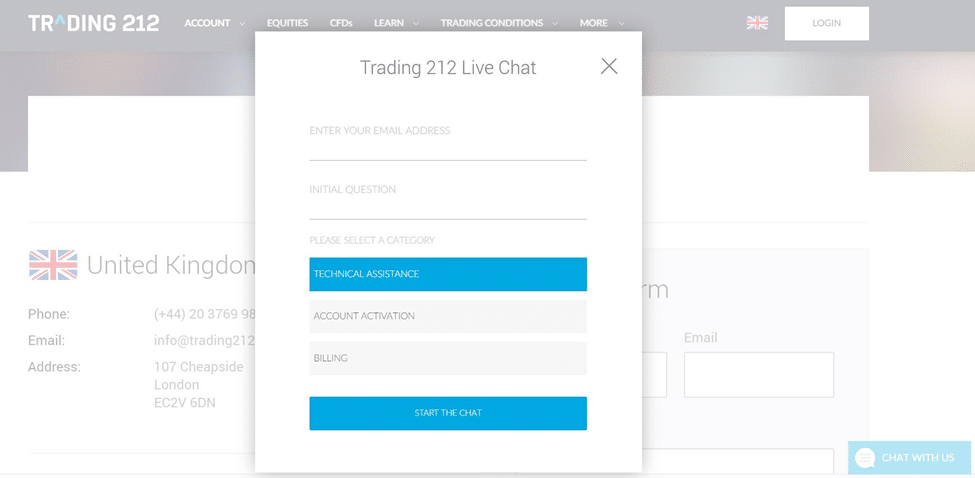 Is Trading 212 UK Broker Safe?
The fact that Trading 212 is licensed and regulated by the UK's Financial Conduct Authority and the Bulgarian Financial Supervision Commission makes Trading 212 a safe option.
Additionally, all client assets are kept in separate bank accounts, which keeps your money separate from the broker's funds. In case that Trading 212 liquidates its shares, segregation of client funds is crucial to safeguarding client funds. Furthermore, if the broker were to go bankrupt, the FSCS compensation would cover you up to £85,000, and the ICF Bulgaria compensation would cover you up to 20,000 euros.
Trading 212 also offers negative balance protection, which means you cannot lose more than you have in your account. This broker also has a range of security measures in order to avoid any bugs and ensure customers are protected. So, in the end, you can have some level of protection for all your assessments.
Trading 212 UK Review – Conclusion
Trading 212 in the UK is a suitable option for beginners but mainly for experienced and dedicated traders if you want to the advantage of the variety of options that it offers in terms of accessibility (desktop, mobile), features, fees, security, and trading since this broker can give you as a user a fair amount of tools in order to put some cash. But it is also important to know that like any other trading platforms there is a risk and you must inform yourself before depositing any money before losing all of it.
FAQs
Can I trade with leverage in Trading 212 UK broker?
Can I open an account with Trading 212 in the UK?