How To Buy Apple Shares- Best Places To Buy 2023
Fact checked
Fact Tooltip Text
Disclosure
Disclosure Tooltip Text
Investing in stocks can be a good way to diversify your portfolio. On many occasions, stocks can generate great returns, especially if they are big companies like Apple.
This guide will show you how to buy Apple shares in the UK. We will also talk about the best platforms to invest with.
How To Buy Apple Shares UK
Here is a step-by-step guide to buying Apple shares in the UK.
Step 1: Choose a broker
Sign up for a brokerage account on the website of your choice. Choose a username and password and enter the required information.
Step 2: Fund your account
The payment options brokers offer are credit/debit cards, PayPal, Neteller, Skrill, and bank transfers. You must log in with your account credentials, click Deposit Funds, choose your preferred payment method, and enter the trade amount and currency.
Step 3: Search for Apple
You must go to the platform's search engine and type the name or ticker of the company you are interested in investing in. In this case, it is Apple (AAPL).
Step 4: Practice with a demo account
Before entering the market, testing and analyzing with a demo account is good idea, if your preferred platform has one available. With the demo account, you can practice your trading strategy to get the best performance from your investments in Apple shares in the UK.
Step 5: Begin live trading
Once you have accomplished all the overhead processes, you are ready to trade live. It is important always to invest the minimum this way. You avoid major risks.
Best Places To Buy Apple Shares UK- Reviewed
Below we will review the best platforms to buy Apple shares in the UK so that you can choose the best platform for your trading. For example, our recommendation is eToro. However, you may want to consider other platforms.
1. eToro – Overall Best Platform For Buy Apple Shares In The UK
Our first platform to buy Apple shares in the UK is eToro, our recommendation. Because it has an easy-to-use interface, it is widely used by beginners.
Many platforms in the UK charge a fee for accessing the best international markets and buying international stocks such as Apple. They may also charge for keeping your account active.
A big advantage of eToro is that it is a commission-free platform, so all the investment goes directly into Apple stock. This platform has 2000 shares available in the market, and you can access 17 international markets.
On eToro, it is also possible to trade CFDs. eToro also offers copy trading, a tool widely used by beginners where you automatically copy the movements of an experienced trader. To find the best trader, look at each trader's trading history on the platform.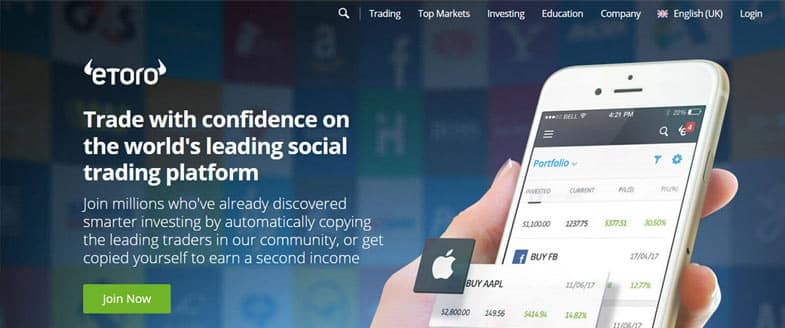 The UK's Financial Conduct Authority regulates eToro as part of its regulatory framework. As a highly regulated CFD provider, it holds several top-tier licenses worldwide. As a result, the platform allows you to leverage up to 30:1.
E-wallets, debit cards, and bank transfers are accepted for depositing and withdrawing funds. You can easily deposit and withdraw funds through the site. Trading with eToro is very easy, thanks to their UK trading platform.
Sponsored ad. Your capital is at risk.
2. Alvexo- One Of The Best Platforms For Buying Apple Shares With Educational Material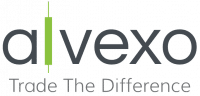 You can consider Alvexo as an alternative to buying Apple shares. With offices in Paris and Cyprus, it was officially founded in 2014.
Leveraging the company's leading trading technology, traders of all experience levels can execute trades instantly by taking advantage of the user-friendly trading experience while improving their knowledge and skills.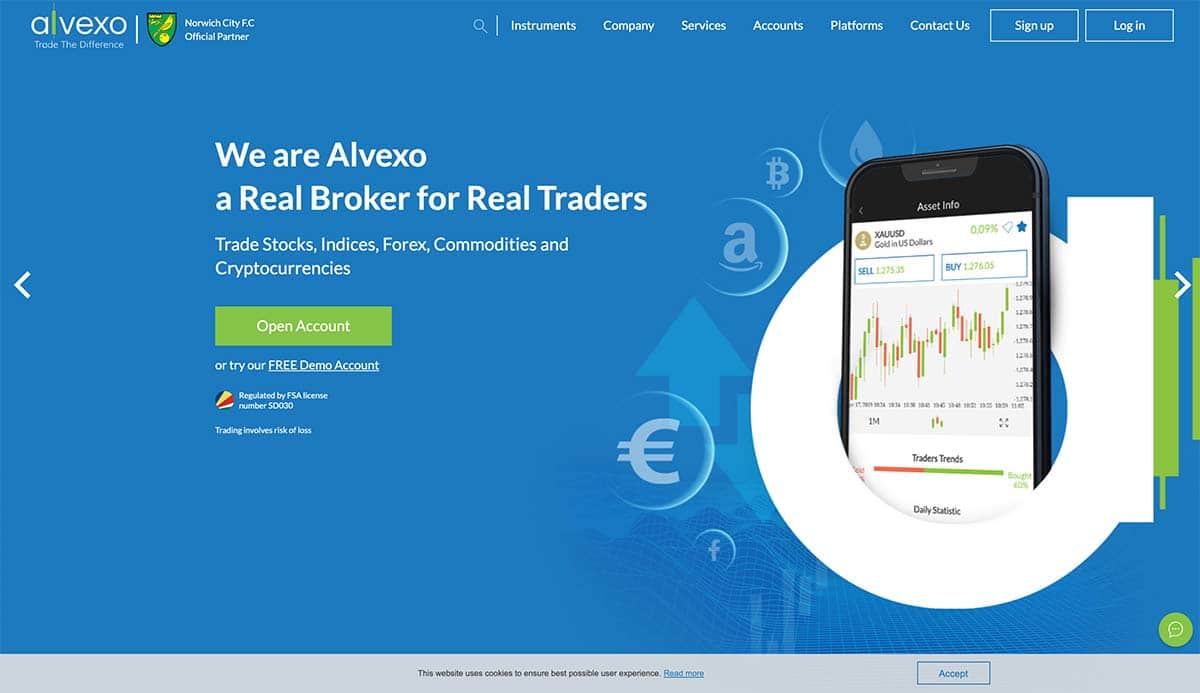 Alvexo offers many of the same services as brokers, including online and mobile trading platforms, forex trading apps, and MT4 support. At Alvexo, the spreads for each asset include the platform's commissions, as it specializes in CFDs. The spread can range from 1.9 pip to 4.1 pip with a classic account. There are no additional transaction fees; only the spread is charged.
Trading and learning are possible on this platform. With Alvexo, traders can access various educational tools, including trading signals, news, webinars, eBooks, economic calendars, and Financial Web TV. The company is also regulated by CySEC and licensed to operate in the EU so that traders can be confident in its security.
69.80% of retail investor accounts lose money when trading CFDs with this provider.
4. IG- One Of The Most Oldest  Platforms For Buy Apple Shares In The UK

Founded in 1974, IG is one of the oldest brokerage companies. You will access more than 10,000 shares from the UK and international markets through the platform. Online purchases of Apple shares are therefore easy.
You will always pay the same entry rate, regardless of your investment. However, share dealing charges will be reduced to £3 if you place three or more orders in the prior month.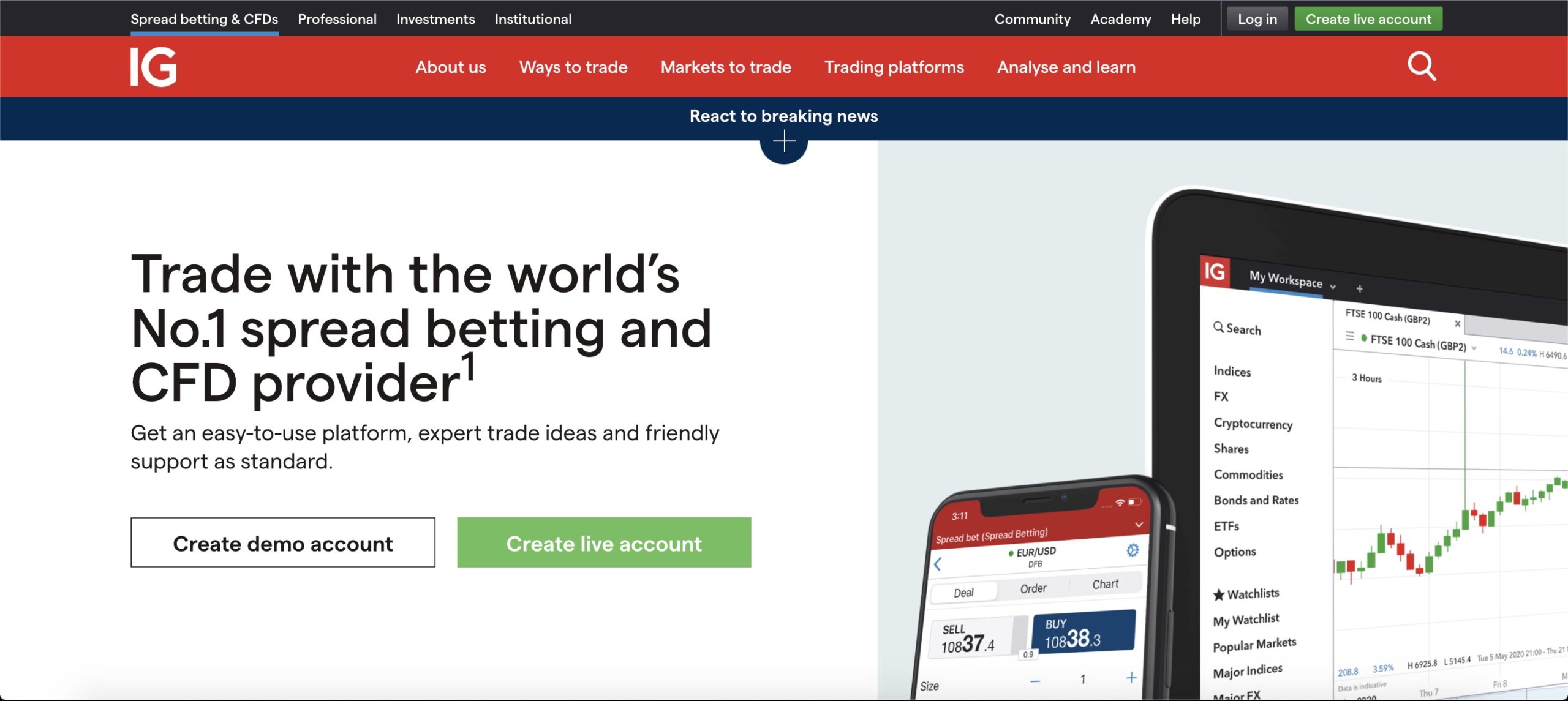 With IG, you can build a highly diversified portfolio online by choosing from thousands of equities, ETFs, and mutual funds. Using your main desktop or mobile device is the easiest way to accomplish this. On both iOS and Android, IG offers a trading app. In addition, a debit/credit card, a bank account transfer, or PayPal can be used to fund your account at IG. There is a minimum deposit amount of £250 for each method.
In addition, to spread betting, IG also offers CFD trading. Traders wishing to place more sophisticated trades with Apple may find this useful. For example, a professional-client can use the leverage of up to 1:5 on Apple shares and even open short positions. In addition to its FCA license, IG is heavily regulated by several foreign regulators as well.
Your capital is at risk.
5. Plus50- Low Cost Trading For Buy Apple Shares
Plus500 is our next stock broker review in the UK. Plus500 was founded in 2008 and offered low-cost online stock trading accounts.
With this platform, you can trade over 2,000 contracts for difference (CFDs), including stocks worldwide. Trading over 2,000 financial instruments is possible through CFDs at Plus500. Stocks, indices, currencies, commodities, cryptocurrencies, and commodities can all be traded. In addition to standard CFDs, Plus500 also offers leveraged CFDs, which allow you to borrow money to increase your position size.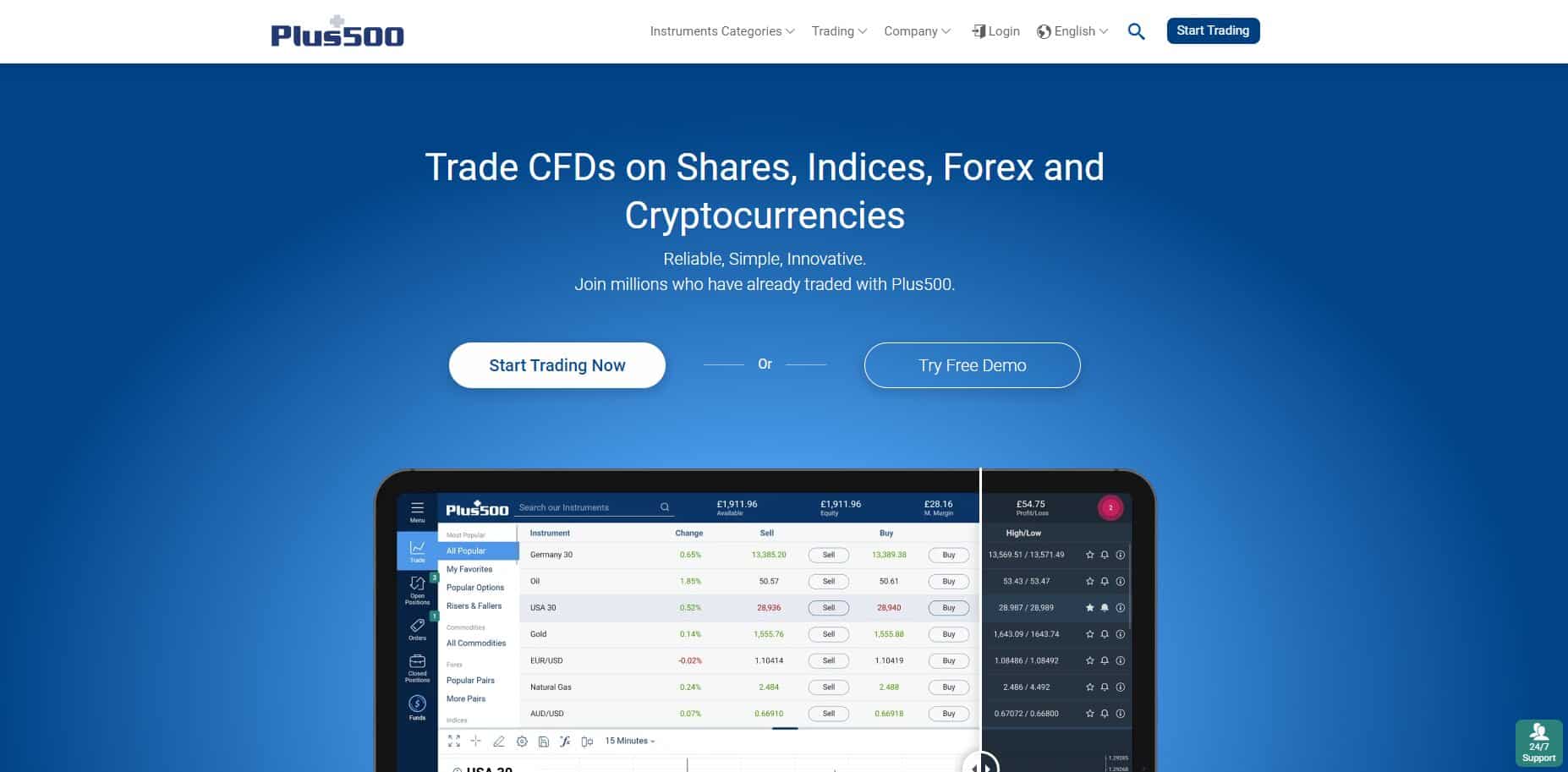 Leverage is available on the Plus500 platform when trading CFDs. In your positions, you can use maximum leverage of 30:1. You should check the leverage limits of certain markets and financial products before placing your trade.
In over 50 countries, the platform is used. Plus500 has a reputation for its financial disclosure and ability to withstand regulatory and analyst scrutiny. As a result, it is widely regarded as one of the best online brokers in the UK.
In addition to commission-free CFDs, Plus500 also charges conversion and rollover fees.
Your capital is at risk.
Apple Shares Key Information
| | |
| --- | --- |
| Market Cap | $2.34T |
| Price-to-Earnings Ratio (P/E ratio) | 23.46 |
| Revenue | 386.02B |
| Earnings Per Share (EPS) | 6.15 |
| Dividend (Yield) | 0.835 (0.58%) |
| Previous Close | 145.11 |
| Day's Range | 143.78 – 146.64 |
| 52 Week Range | 129.04 – 182.94 |
| 1-Year Return | 0.27% |
Apple Share Price History
Since its IPO in 1980, Apple has been regarded as a company that sets the standard for technological innovation. When the company decided to go public, it went public using the NASDAQ exchange, as it focuses on technology companies. As a result, it did not use the New York Stock Exchange. At the beginning of Apple's growth, those shares cost $22.
Apple positively impacted the market, causing the company to sell 4.6 million shares and raise capital of nearly $100 million. This means that Apple has been one of the most successful companies in the market. In addition, investors also took advantage of this situation because the shares did soar that same day, meaning that the capitalization rose to 1.7 billion dollars.
It was not until 2000 that Apple's shares stabilized and began to rise. The company launched the Mac OS X operating system along with Apple Stores.
From 2003 to 2008, Apple's stock had a 2,500% increase in its shares, all thanks to the launch of the new iPod device and iTunes Store. During that launch, the company announced the MacBook, one of the best-selling computers in the world today. Then, with the launch of the iPhone, the stock increased its value further in the market.
With the success of the iPhone in the market, Apple's stock became one of the most important stocks. For example, by 2007, 1.39 million iPhones were sold, while in 2018, the figure reached 217 million. As a result, Apple peaked at $58 during that period, a 798% rise in its stock price.
Between 2018 and 2021, the stock achieved a 409% growth. As a result, the company achieved an all-time high of $182.01 on January 3, 2022. Additionally, it was becoming the first company to have a capitalization. Market capitalization is close to $3 trillion to achieve that historic figure.
As we write this article, the stock is trading at $144 in the market. This is due to different problems throughout the technology market to which Apple is no stranger.
Apple Share Dividends
The bitten apple company does pay dividends when comparing Apple to other large companies such as Amazon, Facebook, Tesla, and Twitter. Dividend payments may be paid every four months.
This means it will have a share price that will rise because it will receive its income payments regularly.
However, when comparing Apple to other large companies, the dividend yield on Apple stock may be lower.
Is Apple A Good Investment?
Surely after having analyzed Apple's historical stock price, you may be interested in buying Apple stock.
One of the key aspects to consider is its constant product innovation. Every time a new product is launched and users buy it. Therefore, it can generate that the shares continue to be valued even more. This company is one of the largest in the world.
Another reason is its growth in all these years. Remember that the company started selling shares with a value of 22 dollars; if we look today, that same share has a value of 114 dollars. In addition, Apple is an attractive brand for all users, which generates that they always want to buy their products, which translates into more capital for the company.
With all this in mind, buying Apple shares may prove to be a good investment for your portfolio. Additionally, it is always important to invest in stocks as you can get better returns than in cryptocurrencies.
However, it would be reasonable to keep an eye on market movements because no stock is guaranteed in the future. Therefore, we recommend that before investing, you make previous market research and never invest all your capital in a single asset.
How To Buy Apple Shares UK- Conclusion
Investing in Apple can prove to be a good investment. However, at the time you are going to invest, there are many factors to keep in mind.
In this article, we have gone through the stock's historical price. We have also mentioned the best platforms to buy shares in the market.
Our recommended platform is eToro. This platform is commission-free and features a user-friendly interface. Furthermore, it has a social environment where you can share knowledge with other users and is fully regulated.
If you are thinking of investing in stocks, don't hesitate to do it on eToro's platform.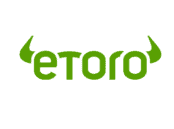 Sponsored ad. Your capital is at risk.
FAQs
How to buy shares in apple UK?
You can buy Apple stock through a broker by opening a live trading account and depositing funds. Once you have chosen your broker, click the trade button on the dashboard and search for Apple. The final step in placing an order is selecting an order type, selecting the amount, and clicking on the Open Trade button.
How much does it cost to buy apple stock?
Currently, it costs about $144 to buy one share of Apple stock in the market.
Is apple worth investing in 2022?
Of course, it is worth it, it is one of the biggest companies, and this year its shares reached an all-time high. Like any investment, it has risks but is worth doing it.
What is the best broker to buy apple shares in the UK?
The best platform to buy Apple shares in the UK is eToro. It is a commission-free platform with which you have at your disposal different tools to achieve the greatest possible success.