About Us
Kiểm Tra Thực Tế
Mọi thứ bạn đọc trên trang web của chúng tôi đều được cung cấp bởi các nhà văn chuyên nghiệp có nhiều năm kinh nghiệm trong thị trường tài chính và cũng đã viết cho các ấn phẩm tài chính hàng đầu khác. Mọi thông tin tại trang web này đều đã được kiểm chứng thực tế. Đôi khi, các bài viết có sử dụng các đường link liên kết. Khi bạn đọc nhấp vào những liên kết đó, chúng tôi có thể nhận được hoa hồng - và bạn không phải trả thêm bất cứ khoản phí nào. Bằng cách sử dụng trang web này, bạn đồng ý với các điều khoản, điều kiện và các chính sách bảo mật của chúng tôi.
TradingPlatforms.com was established with a simple mission: to become the leading online education and comparison platform for online traders. Our website is packed with detailed reviews of major, minor and new trading platforms, as well as a wide range of educational guides on a variety of topics, from the best stocks to the top forex tools.
Our Mission
Trading is now more popular than ever. The rise of many cheap, easily accessible online brokers means that you can now sign up to a platform, deposit, and make your first trade within minutes. But with so many platforms out there, how do you know which is best for you?
That's where we come in. We're to here to help you separate the best trading platforms from the rest. We want to help you find the cheapest, safest and best platform that suits your needs, whether you're looking to trade stocks, forex, commodities or any other asset.
We do this by working with a team of expert writers and analysts that conduct in-depth reviews of online trading platforms. We look at every asset of a platform when conducting reviews, from the assets and fees to the trading tools and licensing,
This means you can easily access all the information you need to make an informed choice on whether a trading platform is right for you. With TradingPlatforms.com, finding your perfect online trading platform has never been easier!
Company Information and Address
TradingPlatforms.com's parent company is Finixio Ltd, an online media company based in London, UK and the company registration number is 11705811.
Address: St Magnus House, 3 Lower Thames Street, London, ECR3 6HE.
You can get in touch with us via our Contact Us page or by emailing [email protected]
Editorial Policy
All the content on our site is written by highly qualified, experienced financial writers and analysts. We only work with experts in their field, so that you can be sure everything you read is accurate, up-to-date, and reliable.
We also have an in-house editorial team that reviews each author's contribution to make sure all the content is relevant, helpful and unbiased.
If you're interested in contributing to our site, feel free to email us at [email protected] or visit our Contact Us page.
Advertising Policy
Some of the content we publish on TradingPlatforms.com may be accompanied by sponsored product features, but these sponsorships do not have any effect on the content we publish, the integrity of our writers of the independence of our website.
We are happy to discuss any potential commercial partnership and advertising placements within our trading platform reviews or other content. We work very closely with our partners and have proven experience of driving significant commercial value to brands.
If you wish to advertise on TradingPlatforms.com or our sister sites Buyshares.co.uk, Learnbonds.com, StockApps.com and Insidebitcoins.com, please email us at [email protected].
Our Contributors: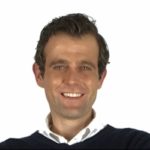 Johnathan Fox
Johnathon is a Forex and futures trader with over ten years trading experience who has written for some of the biggest finance and trading sites in the world.
Jonathan is also the founder of ForexSchoolOnline.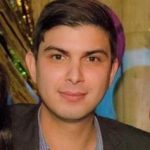 Kane Pepi
Kane is a very experienced online investment writer and has written for numerous publications, including the likes of Motley Fool, LearnBonds and Blockonomi. Kane is currently completing a research doctorate specializing in Money Laundering and Financial Crime.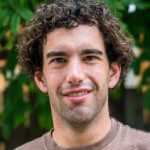 Michael Graw
Michael is a Washington-based freelance writer specializing in finance and trading, particularly the stock market and cryptocurrencies. His work has been published on several leading online publications.