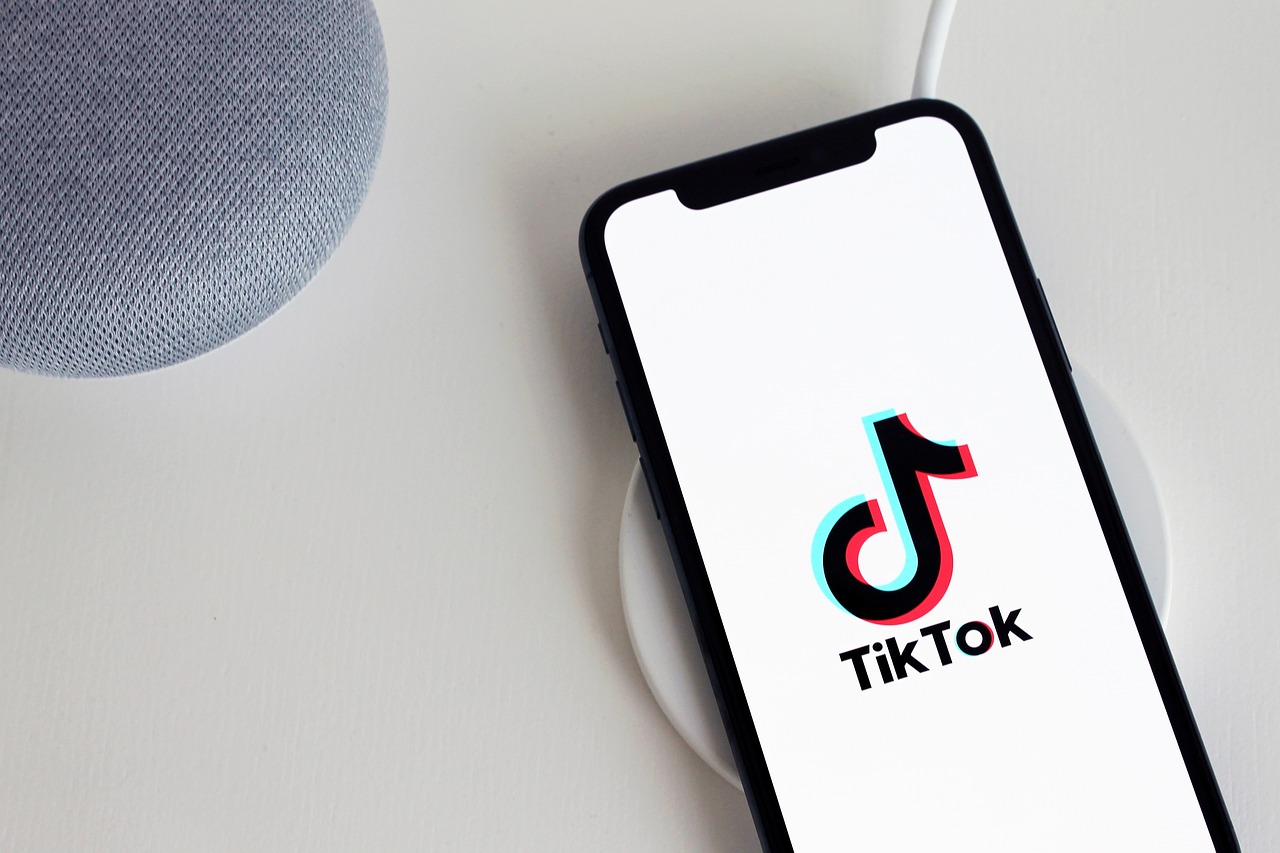 Brand advertising is a key aspect in promoting businesses. It creates an impression on the wider audience, boosts awareness of various products, and makes the brand name recognizable. Adapting to the tech-savvy world we are in now, many businesses opt to market their products online – especially through social media platforms. 
Popular platforms like Facebook and YouTube have long enjoyed massive privileges that come with advertising. However, TikTok has garnered more appeal among corporations and businesses and is proving a worthy competitor against the much older and recognized platforms.
According to TradingPlatforms.com, the global TikTok advertising revenue is set to reach $ 53.95 billion by 2027. This comes shortly after TikTok announced its global advertising revenue of nearly $12 billion in 2022.
The site's financial analyst, Edith Reads, comments, "Over the years, TikTok has gained massive traction, especially from Gen Z , who value the space it provides for self-expression and interest exploration. Businesses wanting to reach the much younger generation are considering TikTok as their main advertising outlet. The projected results for 2027 only speak volumes of the desire for businesses, small and huge alike, to interact with the new generation and promote their products, potentially bringing more returns."
TikTok As an Advertising Platform
As of 2021, TikTok was the most downloaded mobile app globally. As a result,  TikTok raked in about $4 billion from advertising that year. Netflix was a major contributor to that revenue, with over 4.5 thousand influencers on the platform promoting it.
Since then, advertisers have been drawn to the app, and the rise in advertising revenue by nearly thrice as much in 2022 clearly indicates that. 
By the end of 2023, the estimated advertising revenue is roughly $18 billion, with TikTok expecting more businesses to partner with them. Moreover, experts predict that by 2024, TikTok's ad revenue will reach $23.58 billion, an increase of about 30.7% from 2023, placing the app at a level similar to YouTube's.
Not to mention, the coming years' revenue indicate a steady increase for TikTok, with 2026 at about $ 43 billion and 2027 marking the start of the $50 billion mark.
The firm's projected revenue in 2027 will account for nearly 37% of the total estimated online advertising revenue. This projection is what businesses and influencers look forward to as it is greater than that of Facebook and YouTube combined, whose arms will amount to about 24% of global online advertising.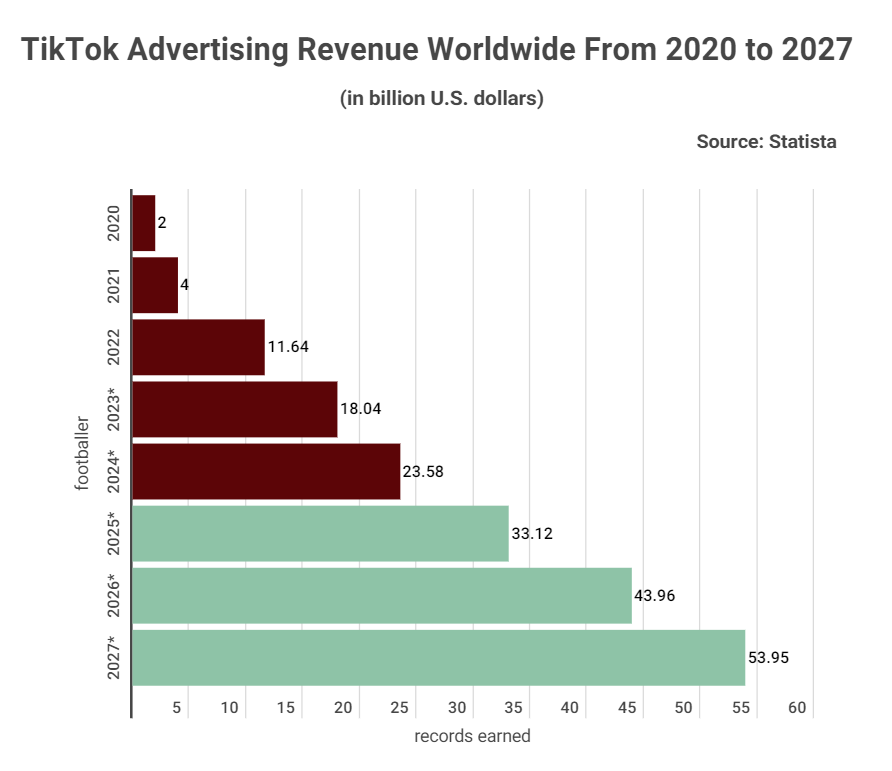 Why is TikTok Becoming More Appealing For Brand Advertising? 
Unlike other platforms, TikTok's algorithm focuses more on discovery and exploration than your friends' content or posts. It allows one to explore their interests and find new content easily. What that means for businesses is that their adverts are likely to go viral quickly, hence selling their products faster and to a wider market. As a result, more companies are taking on TikTok as their main advertising outlet.
For Gen Z today, TikTok is the more appealing app. The short video platform catches the attention of the young with the many dance challenges, lip syncing and several other entertainment options. TikTok's appeal to the younger generation calls on businesses to act and market more of their products on the platform.
With TikTok's user base, finding the right influencers for your marketing options is easy. TikTok provides the number of followers and views for certain videos, giving people an idea of how many people one can reach simultaneously. Not to mention, businesses can use both small and big influencers for marketing their ideals and products.
TikTok's user base is increasing on a massive scale and will serve the firm more favors in the long run. The projected results in 2027 will only propel TikTok further and make it the number-one advertising social media platform. The estimated ad revenue speaks for itself and only shows that TikTok is here to stay for a long time.