GO Markets Review Australia 2023 – Everything You Need To Know Before Trading
Fact Title
fact tooltip may be found in theme options under general.
GO Markets is a pioneer Australian broker with a long record in the industry. The low-cost trading accounts offered by GO Markets and its excellent trading tools on MT4 and MT5 allow traders to trade various financial assets efficiently and securely.
Our GO Markets Review Australia will give you all the facts you need to make a knowledgeable decision about one of the leading Australian brokers of 2023, along with step-by-step instructions on how to start trading with it immediately.
GO Markets Review Australia 2023 – Overview
This broker has earned several prestigious awards throughout their time in the industry.
High volume and frequency traders will find GO Markets' fees very reasonable.
Trading accounts at GO Markets require a minimum deposit of 200 AUD.
The GO Plus+ account allows users to trade with spreads starting at 0 pips.
As an ECN broker, orders and trades are processed extremely fast at GO Markets.
For GO Markets' customers, a multilingual customer service team is available 24/5.
With an overall rating of 4.6/5, the broker is rated favorably on Trustpilot.
Your capital is at risk.
What is GO Markets?
GO Markets has offered trading services for over a decade and is considered to be one of the best MT4 brokers to use in Australia. The platform was founded in 2006 in Melbourne and now boasts over 150 countries in its client list, with a branch in Melbourne, London, Taipei, and Hong Kong. This makes it one of the most experienced brokers worldwide and deserves a place in the list of the best CFD broker AU.
With hundreds of CFDs available to trade on forex, indices, shares, commodities, and cryptocurrencies, GO Markets offers a solid collection of financial instruments to trade. Moreover, GO Markets aims to provide the best trading experience possible, seeking to be the first choice for CFDs trading for beginner and experienced traders.
GO Markets has established a reputation as a company that can build trust, think ahead, and is intuitive with its trading. Aside from its attractive forex offers, as one of the best forex trading platforms in Australia, they offer a wide range of advanced technical features, including a competitive spread, improved trading conditions, and a commitment to compliance with regulatory requirements for both new and experienced traders.
Several factors have contributed to their success, including the speed of their orders being executed, the availability of a variety of liquidity providers, and the thoroughness of their educational resources.
The company is licensed and regulated in the Australian market by the Australian Securities and Investment Commission. Similarly, it has grown a reputation for being a firm advocate of Metatrader. This popular platform was developed by MetaQuotes Software Corporation and is used by almost every broker worldwide.
GO Markets has received numerous industry awards for their outstanding activity and reliable services. We will discuss these in more depth late on in the article.
Your capital is at risk.
What assets does GO Markets offer?
Forex
With a GO Plus+ account, users can trade more than 50 major, minor and exotic currency pairs at spreads starting at 0 pips. Compared to most other brokers, this is a broader range. 
There are major currencies such as EUR/USD, GBP/USD, and USD/JPY, as well as minor currencies such as NZD/JPY, GBP/JPY, and USD/ZAR.

Commodities
Commodities such as WTI oil and Brent oil can be traded through CFDs and futures contracts. It is also possible to trade CFDs on Silver and Gold pairs against the US Dollar.
Index
There are 15 major indices available to trade as CFDs around the world. A few of these stocks are the JP225, US500, DAX30, and FTSE 100. In addition, futures are available on both the China A50 and the US Dollar Index. Furthermore, GO Markets provides a specialized share trading platform.
Shares
Over 1200 shares are available through GO Markets, which is a greater selection than other large international brokers. The selection includes exchanges from the US, the UK, Hong Kong, Australia, and Europe. It includes shares from companies based on the NYSE, HKEX, NAS, and ASX.
Cryptocurrencies
There are 10 cryptos being offered to traders, including the best crypto to buy in Australia – such as Bitcoin, Ethereum, Litecoin, and many more.
Where is GO Markets based?
GO Markets was established in 2006 in Australia, and its headquarters are located at Level 11, 447 Collins Street, Melbourne, VIC 3000.
GO Markets awards
The broker has picked up several top awards for their outstanding performance throughout their time in the industry.
A few of them include the 'Customer Service 2019-2020' award, the 'Best Non-Commission Forex Account' award from the Compare Forex Brokers 2020 Awards, and the 'Educational Materials-Programs 2019-2020' award from the Investment Trends Awards.
The services provided by GO Markets have also been recognized several times for their top-notch quality. For instance, this company was named the winner in the 'Best Forex Fintech Broker-Global' category in the 'Global Forex Awards' in 2022. In addition, it also won an award in the 'Investment Trend Awards' in the category of 'Educational Materials/Programs' in the same year.
The team behind GO Markets
The GO Markets management team is headed up by its Global Operations Manager, Yaazde Jaunbocus, Edward Liu as a Global Head of Digital Marketing Manager, and its General Manager and Executive Director, Ioannis Koutelakis.
GO Markets Fees Australia 2023
With GO Markets, you can choose the account type you want to trade with to determine the spreads and commissions you will pay. However, GO Markets offers very affordable fees for traders who trade high volumes and high frequencies. The spreads, swaps, and commissions at GO Markets are low to average, and orders are executed quickly.
The standard account starting point is 1 pip, the average for the entire industry. On the other hand, the GO Plus+ accounts start at 0 pips with an AUD 3 or equivalent commission per side.
GO Plus+ Account trading costs are overall lower than Standard Account ones, which include trading fees in variable spreads. Market volatility and trading volume determine how tight or wide spreads are.
With GO Markets, forex CFDs come with varying spreads. For example, on AUD/USD and EUR/USD, the average spread is 0.1 pips, while on GBP/USD, it is 0.3 pips. With popular index instruments such as the FTSE 100, traders can trade as little as 0.1 pips.
The account base currencies have also been made more flexible by GO Markets. In total, 9 currencies are supported: AUD, USD, EUR, GBP, NZD, CAD, SGD, CHF, and HKD. Choosing your preferred base rate while depositing and withdrawing will avoid conversion fees when you find a wide range of global currencies, which is very convenient.
In addition to offering competitive trading fees, GO Markets does not charge account, inactivity, deposit, or withdrawal fees.
GO Markets Regulation
When choosing a broker, the broker's licenses and governing authorities are always checked before signing on with them. As a trader, you are responsible for ensuring that your funds are always secured.
With the license number AFSL 254963, GO Markets Pty Ltd is regulated by the Australian Securities & Investment Commission (ASIC).
Brokers regulated by ASIC are often also regulated by authorities in other countries, providing traders with even more assurance. There is no exception to this rule at GO Markets.
GO Markets is also regulated by some of the world's leading regulators, CySEC in Cyprus, Seychelles Financial Services Authority, and Mauritius Financial Services Commission.
Therefore, GO Markets must comply with strict regulatory requirements to operate in this market, including a compliance management system to ensure this is achieved. Such strict regulation can give traders peace of mind as they can be assured they are using a trustworthy and dependable broker.
How To Use GO Markets in Australia
In this guide, we will lead you through how to open an account with GO Markets in just a few minutes, and then we will walk you through the demo trading features, how to deposit funds, and how to begin trading.
Create a CFD account
When registering a CFD account with GO Markets, you need to click on "Open Live Account" at the website's top right-hand corner to start. As you are directed to the registration page, you will be asked to provide your name, email address, date of birth, and phone number to get an account. In addition, you will be required to choose a trading platform – MT4 or MT5.
In the next step, you will need to provide your residential address, choose your preferred base currency, choose your trading account, and indicate your employment and financial status.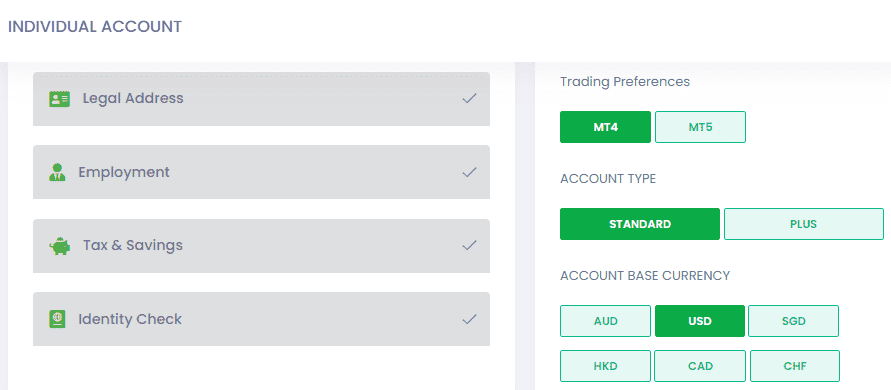 Your capital is at risk.
Submit verification documents
Once you have completed the first step, you must comply with KYC requirements. Therefore, submitting the following documents requires you to be accepted as an individual client by GO Markets: proof of identification and address.
GO Markets accepts all government-issued identification documents, including passports, national ID cards, or driving licenses. Regarding the proof of address, this document must have been issued in the account holder's name within the past six months. It must also include the trader's full name, current address, issuing authority, and issue date.
The traders can then log into their trading accounts and start to trade as soon as the above information has been verified.
Deposit funds
Choosing to start live trading needs you to deposit before you can begin trading. Local bank transfers, debit card/credit card transfers, various online payment systems, and e-wallet transfers are among the payment methods.
One of the best things about GO Markets is that no fees are charged on deposits or withdrawals. Any withdrawals made to non-Australian banking institutions will, however, usually be subject to bank fees charged by that bank that acts as an intermediary with the transaction, if there is one.
The deposit processing is instant. However, please note that withdrawal requests are immediately processed only if they are received before 1 pm AEST.
As for Australian clients, you should remember that the minimum deposit is $200.
Use the demo account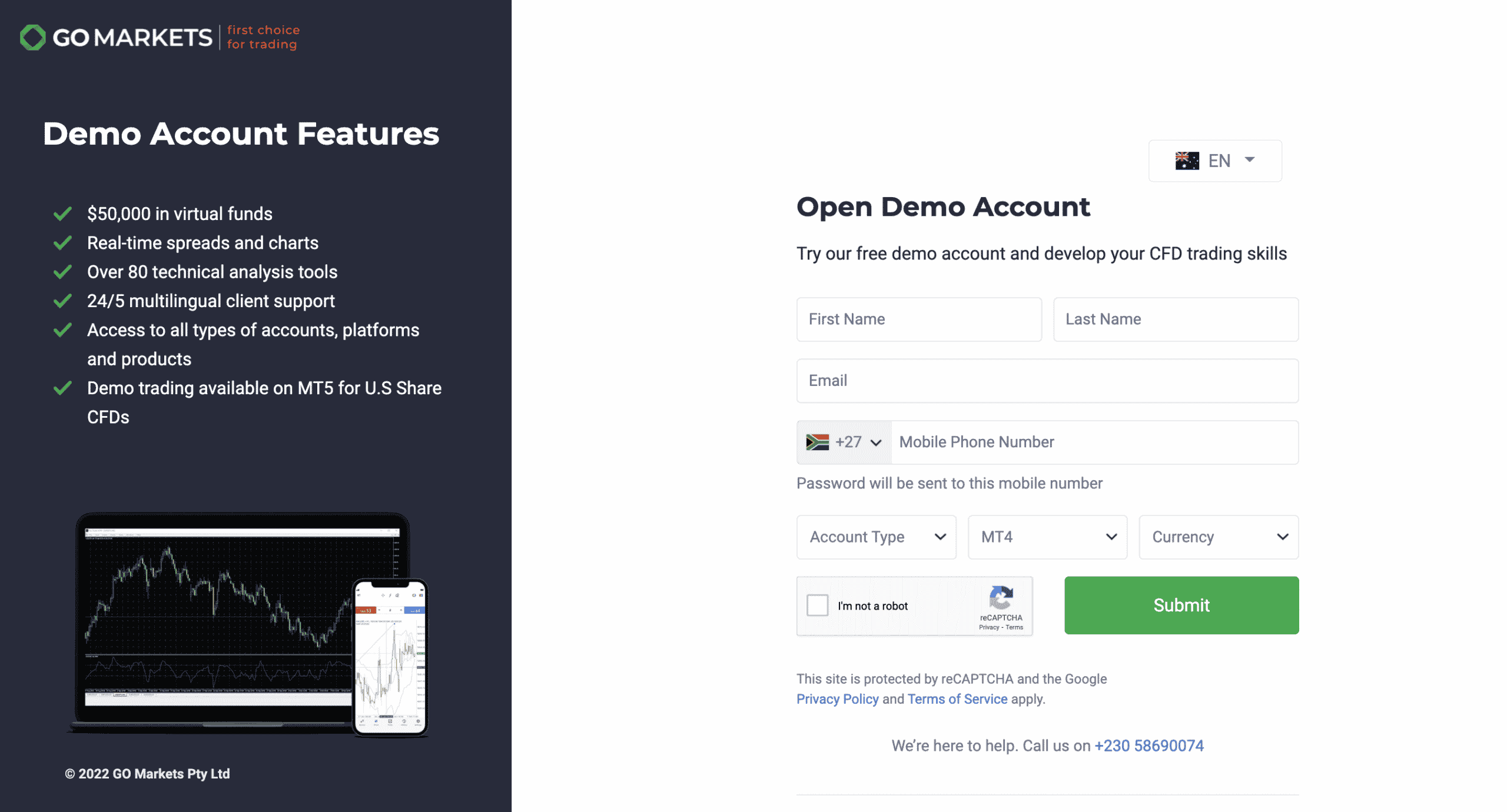 Whenever you try out a new broker, there is a learning curve that you must go through. As a result, GO Markets has a great demo account that you can try out before making a decision. In addition, getting to know your broker's features and trading platforms can be a great way to introduce yourself to how it works before you start funding your account with your own money and going live.
As long as you choose either the Standard or GO Plus+ account type for your trading account, the GO Markets demo account will be available to you. There is also the chance for you to trade with $50,000 of virtual funds that you will have access to.
With real-time data available, you will have full access to the same features and charts that you would enjoy with live trading.
Start live trading
Having decided that you wish to begin trading live with GO Markets in Australia, the next thing to do is to start looking for assets you are interested in purchasing on the platforms supported by GO Markets. MetaTrader 4 and MetaTrader 5 are the leading trading platforms GO Markets offers, and they can be downloaded on mobile devices, tablets, and Windows and Mac PCs.
First, enter the asset name into the platform's search bar and click on the "enter" button when you find it. The user can create a new order position using the buy order position feature. Once the amount has been entered, confirm the transaction by entering the amount.
Close a position is possible by heading to the open orders section of the trading platform and selecting the position you wish to close. When you select "close," your account capital will be credited or debited based on the outcome of the trade.
Your capital is at risk.
Pros and Cons of GO Markets
Our extensive research for our GO Markets CFD broker review identified the following features as the most important things to know about this broker.
Pros:
Regulated by the ASIC and CySEC for Australian traders
Segregated broker funds are only held in tier-1 banks
Payments are secured with 3D secure technology
Quick and free withdrawals
Enables innovative technology for fast order execution
Trades on the industry-leading MetaTrader platform (MT4 & MT5)
Various payment methods are available
Providing professional and high-quality customer service
Offers a comprehensive library of educational materials and resource
Cons:
A limited selection of assets
Services are not available in the United States
Slightly high minimum deposit
There are only two types of accounts available
Negative balance protection is not offered by this broker
Your capital is at risk.
GO Markets - Key Features Reviewed
Below are some of the key features to consider before using GO Markets for your trading in 2023.
Demo trading
Before opening a live account, beginners can practice their trading skills by using a demo account, which offers a risk-free environment in which to do so.
As part of its offering to clients, GO Markets offers a free demo account. It includes hundreds of CFD trading instruments, with real-time spreads available on both the MT4 and MT5 platforms.
Creating a paper trading account through the broker's website is as easy as filling out a short online form. The opening process for a demo account at G0 Markets is very simple, as a phone number and an email address are all needed to sign up for a demo account. The account has a 30-day expiration date, but it becomes unlimited as soon as a live account is opened.
Each trader receives 50,000 USD in virtual funds topped up on a request basis as needed. There are also over 80 technical analysis tools available with this account, a leverage of up to 1:500, and a 24/5 multilingual support team.
It is mainly slippage that differentiates a live from a demo order, which is a price difference between the price you requested for your order and the price at which the actual order was executed. In live accounts, this can only happen because prices change rapidly, and the order will then be executed at a different price than when it was originally placed.
Besides a demo account, the broker also provides educational materials such as video tutorials and articles to help speed up the beginners' learning process.
Customer support
A multilingual customer service team is available 24/5 for the GO Markets' customers. As far as the languages supported by the broker and available on the broker's website are concerned, they include Arabic, Chinese, English, Indonesian, Portuguese, Spanish, Thai, and Vietnamese.
If you have any difficulties or need help with GO Markets, you can contact them in various ways. These include on the phone, via email, via their live chat service available on their web page, or through one of their social media accounts.
Moreover, if you would like to visit any of the brokers' physical offices, you are welcome to do so.
MT4 and MT5 platforms
GO Markets offers you the chance to choose between two of the most popular trading platforms in the industry: Metatrader 4 (MT4) and Metatrader 5 (MT5).
In 2006, GO Markets was one of the pioneer online brokers to introduce the MT4 platform to the Australian market. It has since made a step forward by introducing several MT4/MT5 tools that have been incorporated to make the platform even better. Aside from its many features, this provider has many useful tools that you can use to improve the efficiency of your trades and makes for a simple and convenient trading environment.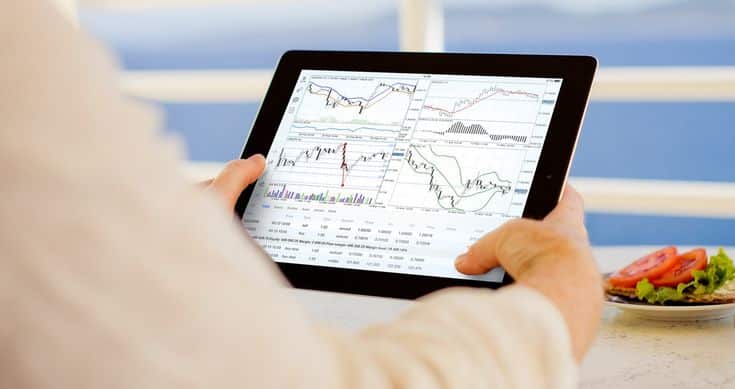 Metatrader 4: 
Known for its robust yet user-friendly nature, MetaTrader 4 allows you to alter your experience to suit your needs and provide you with a highly customized experience. Furthermore, with more than 25 tools and indicators available, you can log in simultaneously to the same account. This will enable you to have access to a whole range of tools and indicators at the same time. The platform will also provide full access to the EAs feature, supported by the broker.
Metatrader 5: 
Like MT4, it is also a top trading platform that offers many features and can support a wide range of assets that can be traded. Furthermore, more than 80 indicators can choose from across 21 different timeframes on the platform. As a result, trading becomes an all-encompassing experience.
With GO Markets, users can also trade on the go 24/7 with the MetaTrader mobile app for iOS and Android phones. In addition, quotes, trades, and charts can all be accessed easily and conveniently through MT4 and MT5. Android and iOS mobile applications are available on Google Play and App Store.
At the same time, both platforms can be accessed through the web trader and downloaded for Mac and Windows.
Fast execution speeds
Trading CFDs is an extremely competitive market, and the ability to execute trades quickly is crucial for any trader to succeed.
It can be said that GO Markets is an ECN/STP broker that provides all types of trades and orders with extremely fast processing speeds.
When ensuring fast execution of trades, GO Markets focuses on technology. This is why GO Markets' servers are hosted in Equinix's LD4 data centers, which provide a low-latency environment where your trades will be executed in a timely manner.
As a result, slippage is reduced when orders are executed as quickly as possible because it takes less time to complete an order.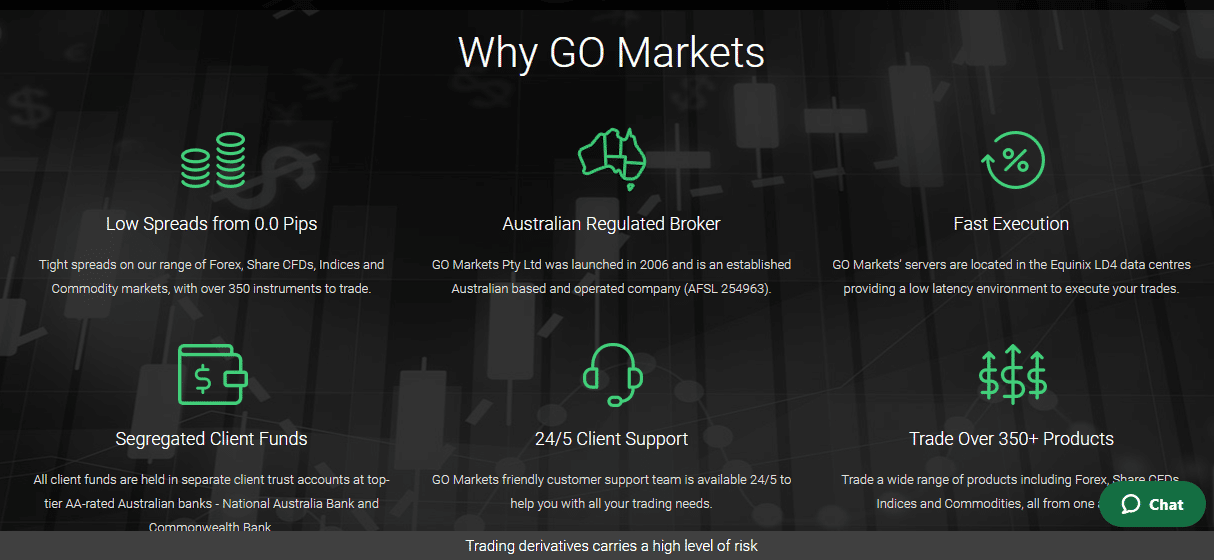 Your capital is at risk.
Payment methods
Several payment methods are available for customers, so they can all find a method that suits their preferences.
As for deposit methods, you may make a bank wire deposit or make one through your credit/debit card issued by MasterCard or Visa. There is also a large selection of eWallets available through GO Markets, including Skrill, Neteller, FasaPay, BPAY, and Poli.
There is no delay in processing deposits for all methods except BPAY - 1-2 business days. Additionally, bank wire transfers may take 1-3 business days.
In the same way, as you would expect from such a well-regulated broker, the money you deposit with GO Markets is very well protected. There are segregated accounts where these assets are held by banks belonging to the top tier, including the National Australia Bank and Commonwealth Bank. As a standard feature, negative balance protection is also included.
3D Secure technology also provides added security for your online payments during account funding.
Finally, it is also pertinent to note that, according to GO Markets' Anti-Money Laundering policies, funds may only be returned to an account that bears the same name as the account that you used to make the deposit.
GO Markets Account Types
Some traders aren't afraid to take on larger risks, while others are cautious. Traders have different needs and goals, which necessitates offering different account types.
No matter your experience level or trading needs, GO Markets MT4 broker offers a sweeping offer of account types. Each of these offers is described in detail below.
Standard account

The Standard Account is a commission-free dealing desk account designed for beginners. Spreads start at 1 pip on this account, and a minimum deposit of 200 Australian dollars is required to open the account.
GO Plus+ account

As a professional trader, the GO Plus+ account is designed for you. However, it does also require a minimum deposit of 200 Australian dollars. Despite this, it remains one of the most appropriate accounts for large-volume traders and those who rely on automated trading systems, as it offers one of the lowest spreads in the industry.
Spreads are tight, starting at 0.0 pips (EUR/USD), with an AUD 3 or equivalent commission per side.
Is GO Markets an Australian Platform?
As we already mentioned above, GO Markets is a licensed and regulated broker headquartered in Melbourne, Australia. In fact, its green logo, shaped like a rounded square ribbon, is easily recognizable among the Australian trading community.
However, as a result of the success of its client-centric approach, the quality of its trading conditions, and the top-tier licensing of its trading platform have led to the company expanding globally into Europe, the Middle East, and Asia with users in more than 150 countries.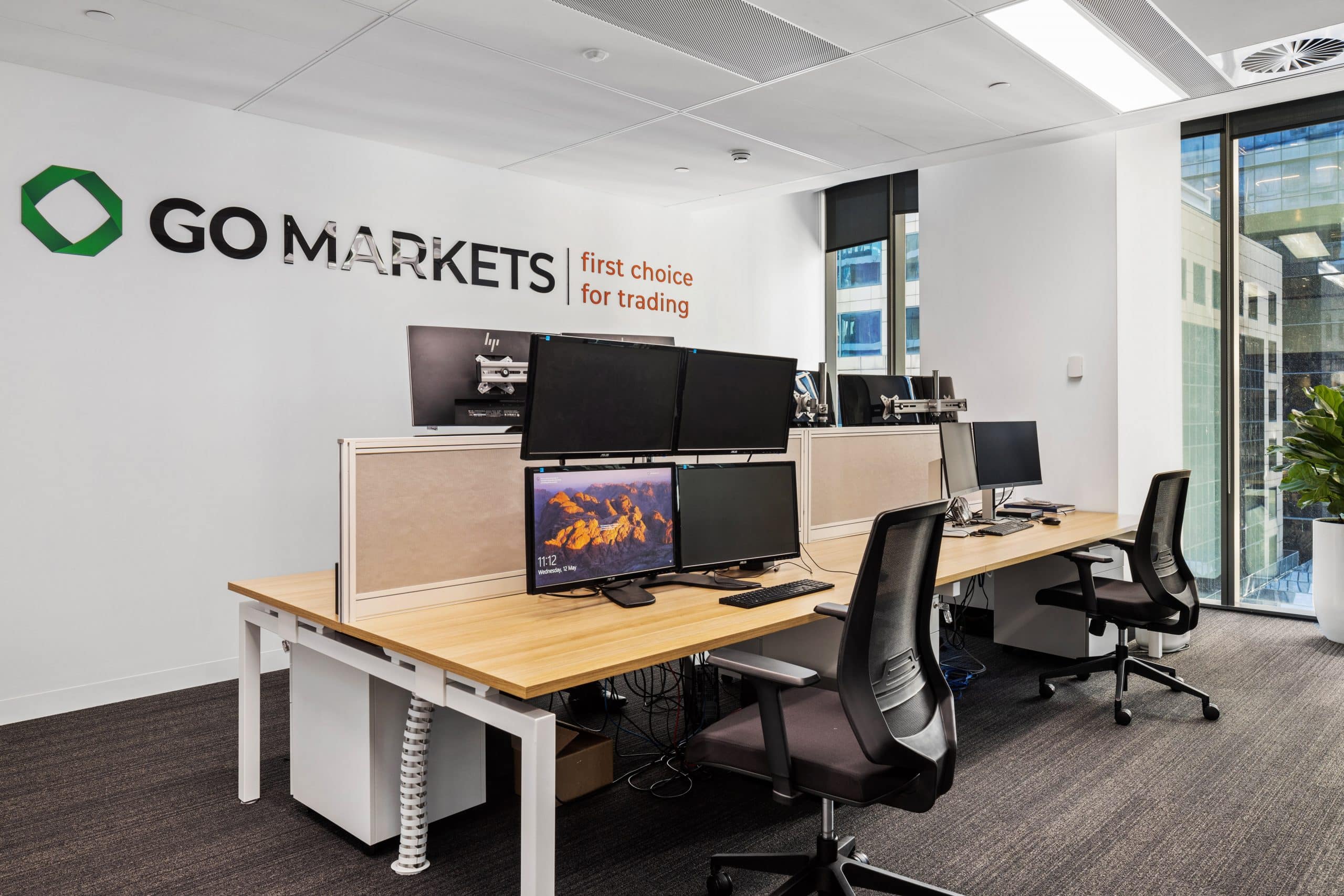 What Is The Minimum Deposit for GO Markets?
When traders open an account in GO Markets, they will need to deposit a minimum of 200 AUD in either a GO Plus+ or a standard account. Hence, it appears that the commission is higher than that of most brokers but within a reasonable range that many Australian traders can access.
GO Markets Australia - Customer Reviews
Trustpilot.com provides an easy way to determine the overall customer satisfaction level. Thus, based on our research done through this website and reviews carried out by several verified GO Markets users, we have found that the broker has a favorable rating among the trading community. With a rating of 4.6/5, this is evident.
The following are some of the most prominent comments that have been made on this topic.
Rob in Australia: "As an experienced trader for over 15 years I have traded through numerous Broker's here and O/Seas. I have found over the past 5 years, GO-Markets to be the most reliable and trusted in the business with tremendous Support when needed. I highly recommend them for all trading requirements. The MT4 and MT5 platforms are the best for all trading requirements."
Adrian in Germany: "Had a great experience with GO Markets, I had some platform issues logging into my account after a few years but Hassan from the live chat on their website answered quickly and was able to solve it for me and get me logged in and up and running."
AZam in Ecuador: "Zero slippage, fast deposits and withdrawals, excellent customer support."
GO Markets Review Australia 2023 - Conclusion
In summary, GO Markets is one of the leading brokers in Australia and provides a range of features that make it a wise choice for traders. For example, GO Markets' Standard Account offers average trading conditions, while its GO Plus+ account offers highly competitive conditions, with spreads of 0 pip and commissions of 3 AUD per slide.
As a result of the variety of trading assets offered, most retail and professional traders are likely to find services suitable for their needs. With GO Markets, you are guaranteed peace of mind, as ASIC highly regulates them, and you have access to multilingual customer support as well as high execution speeds.


Your capital is at risk.
FAQs
Does Go Markets offer ECN trading?
With low trading fees, GO Markets is a regulated broker offering an ECN pricing model for trading execution. The client can choose between the standard trading proposal based on spread charges and the opportunity to access a true ECN environment through GO Plus+, specifically designed through light-speed technology to provide true ECN trading.
Is Go Markets legit?
In essence, GO Markets is one of the most reputable Australian brokers with a secure trading environment that has a strong reputation. In addition, they have top-tier regulations in place from CySEC, ASIC, FSA, and FSC, indicating their commitment to high standards. It is also worth mentioning that the broker is a top pick for investors who need ECN executions, which they can provide. As of now, GO Markets operates five offices around the world.
Is Go Markets based in Australia?
As a provider of online CFD trading services, GO Markets was established in Australia in 2006 and offers account types based on spreads and commissions to provide online trading services. This broker has several offices worldwide, including its headquarters at Level 11, 447 Collins Street, VIC 3000, located in Melbourne, Australia.
How to use Go Markets?
There are two types of accounts traders can choose from at GO Markets: Standard and GO Plus. GO Markets' website prompts you to click on Open Live Account in the top right-hand corner to register an account. In addition, you will be asked to provide some information and proof of your address and identity, as well as choose the account of your preference. Once you've completed the above steps, you can try a 30 days demo account or start trading live by funding it with a $200 minimum deposit. Trades can be executed on desktops, browsers, and Android and iOS devices via the MetaTrader 4 and MetaTrader 5 platforms.
Is Go Markets regulated?
With its headquarters in Melbourne, GO Markets is regulated in Australia by the Australian Securities and Investments Commission (ASIC). Moreover, it is overseen by the Cyprus Securities and Exchange Commission (CySEC), Seychelles Financial Services Authority (FSA), and Mauritius Financial Services Commission (FSC). As a result, the company prides itself on being a highly regulated broker in the industry and one of the most compliant operators around the globe.