One of the most valuable digital assets is Ripple's XRP cryptocurrency, which regularly ranks among the top ten most valuable cryptocurrencies by market capitalization. In addition, it was the top-ranked altcoin at its peak. Even though it appears to have fallen in the rankings, XRP is still a popular cryptocurrency. In this guide, you will learn how to buy XRP in Australia and why most investors choose to add XRP to their portfolio.
How to Buy XRP- Step-by-Step
Step 1: Sign up with a crypto exchange: The simplest way to buy XRP coin is from a crypto exchange. Opening an account with a cryptocurrency exchange of your choice is the first step in purchasing XRP. Many traders choose reputable platforms like eToro.
Step 2: Verify your account: You'll need to verify your account after creating it. You must first verify your email address before uploading your identification details.
Step 3: Make a deposit: Once your account has been verified, you can deposit AUD using your preferred payment method, which ranges from bank cards to e-wallets.
Step 4: Buy Ripple (XRP): Once your crypto exchange account is open, and you've some AUD or another crypto in your account, you can buy Ripple coin. Simply click on Ripple (XRP) to begin trading. When you place a trade, it will appear in your account. You can then withdraw your XRP to a personal wallet if you wish.
78% of retail investors lose money trading CFDs at this site
A Closer Look at How to Buy XRP (Ripple) In Australia
There are a number of exchanges that offer XRP however, for the purpose of this guide we will be using eToro.
eToro is a great platform because it is regulated but a number of regulatory bodies, including ASIC, and offers a demo account which is ideal for testing strategies before putting any real money at risk.
Sign up to eToro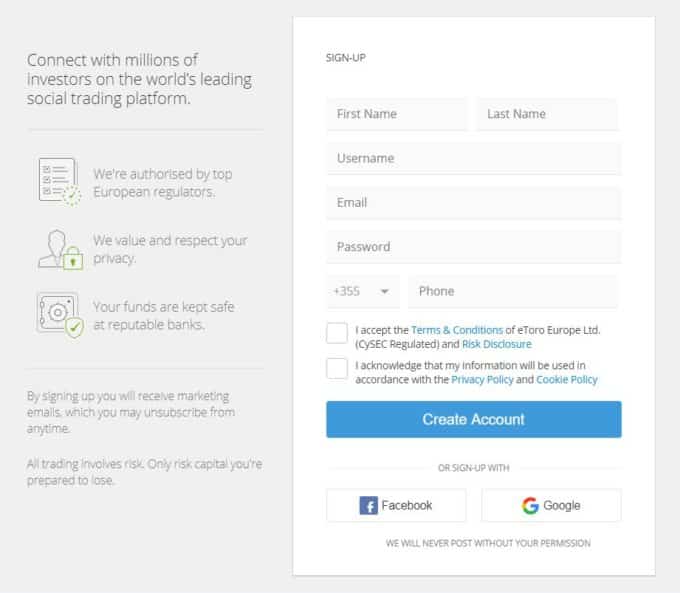 To answer the question of "where can I buy XRP?" The first step is to open an eToro account (or any exchange of your chosing). It only takes a few minutes and some fundamental knowledge. You must provide your name, birth date, and residential address. Additionally required are a phone number and an email address. To make purchasing XRP easier, installing eToro's trading app is advisable. The eToro website offers free eToro software downloads for iOS and Android. As a result, as long as you have internet access, you can buy XRP coin from anywhere in the world.
78% of retail investors lose money trading CFDs at this site
Verify ID
After signing up, you must provide a copy of your ID to prove your identity. To start trading on eToro, you must first go through the KYC (Know Your Customer) process. It consists of two steps. Firstly, you must present any official means of identification such as a passport, license, or visa. Then you must upload identification showing proof of address, such as a bank statement or utility bill. Verification on eToro only takes a few minutes, as the exchange responds timely when you upload the documents.
Deposit funds
The third step is to deposit funds into your account. On eToro, you need to make a minimum first deposit of $50. There are several deposit methods available at eToro. You can fund your eToro account using a bank transfer or a credit/debit card. eToro accepts various payment options, including POLi, Skrill, PayPal, and Neteller. Apart from AUD, you can use other currencies, including the US dollar, the GB Pound, and the Euro for deposits. There are no fees or charges when you deposit money into your account, and the money appears almost immediately.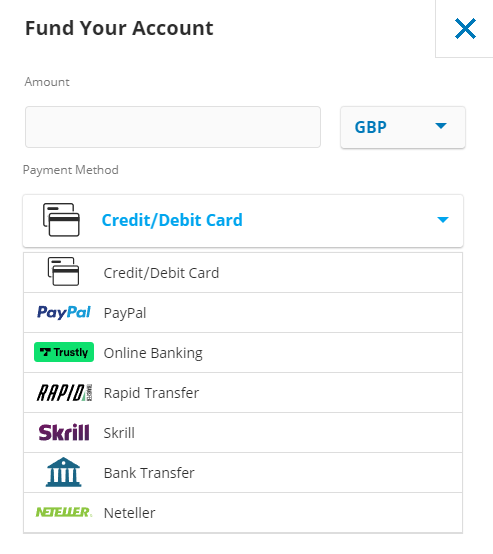 Practice with a demo account
Before purchasing XRP, you can develop your investment strategy by practicing with a demo account. Every investor needs a plan for their investments, regardless of whether they are investing in stocks, early-stage companies, precious metals, or cryptocurrency. You can decide what to buy, how often, and how much to buy with an investment plan.
The eToro Demo account is a fantastic way to test online trading without putting your hard-earned money at risk. You will receive virtual money as soon as you open your account. You can use this to purchase any asset on the platform.
Buy XRP
You can buy Ripple coin at eToro using an instant payment method, such as a debit/credit card or an e-wallet. Purchasing XRP has never been simpler. To begin, navigate to the trading page by searching for 'Ripple (XRP)' and selecting the top result. On the following page, click "Trade," and a form will appear. After that, enter the quantity of XRP you wish to buy and click buy to open the trade. Once the trade has been executed and completed, you will have some XRP in your possession that you can either store or trade later. You can check the value of your XRP investment at any time by going to the "Portfolio" section of your eToro dashboard.
78% of retail investors lose money trading CFDs at this site
What is XRP Coin?
XRP is the native cryptocurrency of the open-source, public blockchain known as XRP Ledger (XRPL). XRPL enables quicker and less expensive payments and is a brain child of XRPL. Its products are utilized in remittance systems, asset exchange, and payment settlement. Ripple Labs was created as a social media-enabled peer-to-peer trust network. Through the Ripple network, users could establish credit lines and lend money to one another without using banks.
The History of XRP Coin- How it all started
In 2012, Ripple launched as OpenCoin, a system for sending money where big companies and financial services providers served as counterparties to transactions. Its cryptocurrency, XRP, was released the same year, with each of the company's co-founders receiving 20 billion tokens and the company receiving 80 billion tokens. Ripple labs designed XRP to act as an intermediary in exchanges involving two different networks or currencies. OpenCoin officially changed its name to Ripple Labs, Inc. in September 2013. Ripple identifies itself as a global payments network and lists well-known banks and financial institutions among its clients. To enable quick currency conversion between different currencies, XRP is used in its products.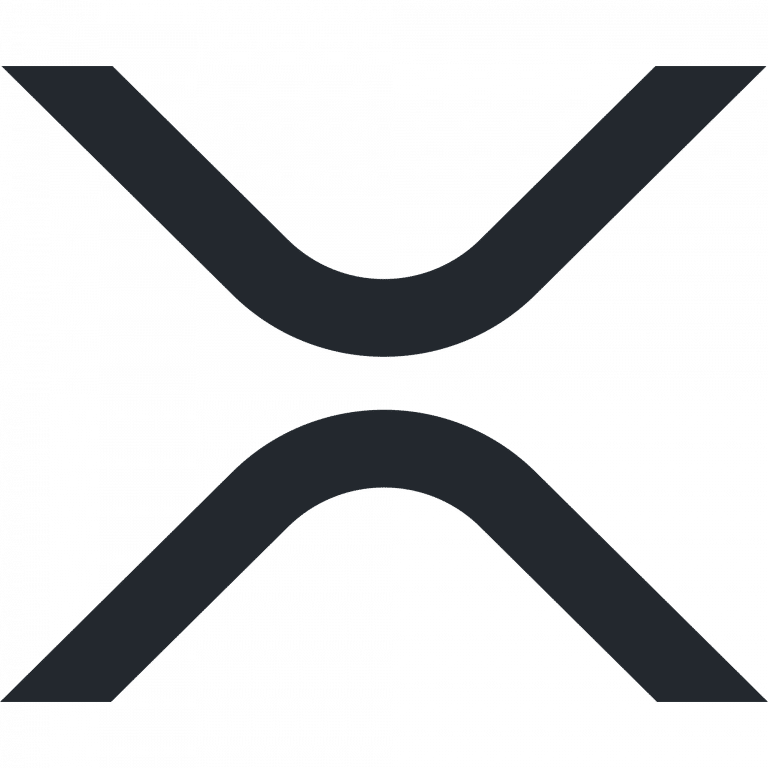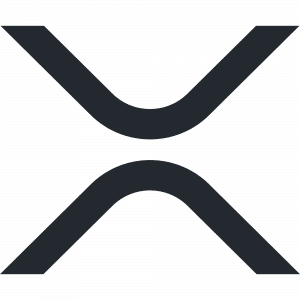 Compared to Bitcoin, XRP is pre-mined and uses a simpler mining process. The Ripple network uses a special distributed consensus mechanism to validate transactions instead of the blockchain mining concept. Participating nodes conduct a poll to confirm the authenticity of a transaction. This makes confirmations almost immediately possible without a centralized authority. As a result, XRP continues to be decentralized and is faster and more dependable than other crypto coins. It also means that compared to Bitcoin, the XRP consensus system uses very little energy.
Who developed XRP?
Several people developed the business entities that supported XRPL's expansion, as well as the technology that underpins them, were both developed. For example, XRP is frequently credited to OpenCoin co-founders Chris Larsen (who founded several fintech companies), Arthur Britto (who assisted in developing the XRP tLedger), and Jed McCaleb (who also founded Mt. Gox). Although they were well-known figures in the crypto sphere, other people were also involved. These people include Stefan Thomas, a former chief technology officer of Ripple, and David Schwartz, who co-authored the original Ripple whitepaper and currently serves as Ripple's chief technology officer.
Is Ripple Worth Buying In 2022?
It's crucial to research price development and market trends before the current time when purchasing a cryptocurrency. By doing so, you can make sure that your choice is well-informed and that you have access to the best long-term cryptocurrency investments available. Anyone who regularly invests in cryptocurrencies is likely to have heard of Ripple. Although it has recently experienced some difficulties, XRP has consistently ranked among the top 10 most valuable cryptocurrencies worldwide. Keeping that in mind, let's examine if XRP is worth buying and what it might be worth by the end of the year.
Ripple vs SEC
Firstly, It would be prudent to mention the regulatory difficulties that Ripple and XRP currently face. According to reports, the Securities and Exchange Commission (SEC) has filed a lawsuit against Ripple, alleging that Ripple Labs sold unregistered securities worth $1.3 billion through XRP. However, because XRP isn't technically a security, Ripple claims they haven't broken any laws due to this long-running legal dispute.
The SEC wants Ripple to pay this $1.3 billion fine (plus interest) so the matter won't go to court. There have been persistent rumours for the past 18 months that the two parties would settle, but this has not happened. It appears that the case will go to trial at some point this year, and the intense volatility in the price of XRP stock directly results from the ongoing speculation.
In the end, this volatility causes anxiety among investors who want to buy XRP coin but do not want to risk having their capital wiped out by abrupt price changes. If the SEC prevailed in the case, Ripple's financial situation would be seriously impacted by the hefty fine imposed. However, if Ripple wins, it will pave the way for the project to keep growing. This would be an extremely bullish run for traders who buy Ripple coin. Based on these considerations and our XRP price prediction for 2022, the coin may be worth 1.29 AUD by the end of the year, a 152% increase from its current value, making it worth buying.
Where to Buy XRP
In the above section, we answered the question "where can I buy XRP?" by providing you with the best way to buy Ripple, eToro. This section will review eToro and why it's our recommended broker.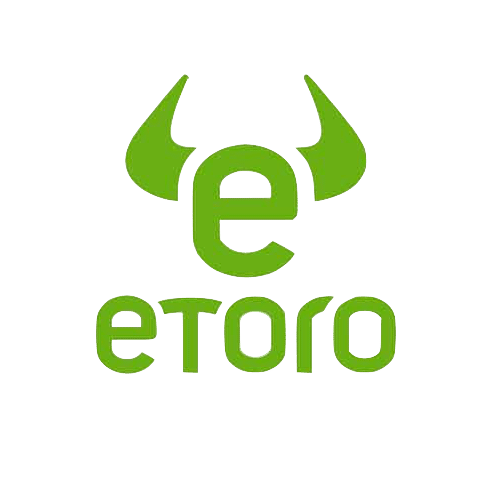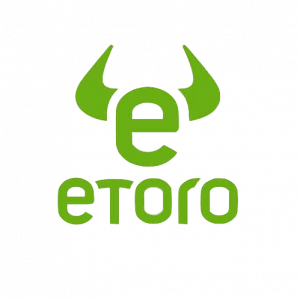 eToro is a well-known online brokerage that provides cryptocurrency and stock trading. eToro was one of the first online platforms to support trading in digital currencies when it included Bitcoin support in 2014. Soon after, it added support for Ripple and Ethereum. Presently, eToro offers a multicurrency crypto wallet, an enterprise-grade cryptocurrency exchange, and support for more than 40 cryptocurrencies on its well-known online trading platform.
eToro was founded in 2007 by Ronen Assia, David Ring, and Yoni Assia, with its headquarters in Tel Aviv, Israel. The company, which started as an online forex broker called RetailFX, later changed its name to eToro and began providing commodities, indices, and stocks. eToro established itself as the top social trading network in the world in 2010 when it introduced its ground-breaking social trading feature, which enables users to automatically copy the trades of successful traders.
Traders can deposit fiat currencies from a bank card or account and start trading right away through the user-friendly web-based platform and well-designed mobile app offered by eToro. The "Trading" tab lets users view current exchange rates and buy, sell, or convert the cryptocurrency. In addition, Australian users of eToro have access to basic market and limit orders and the option to leverage their investments.
78% of retail investors lose money trading CFDs at this site
Why do people like etoro?
When purchasing cryptocurrencies such as Ripple, eToro stands out as the most dependable option. This platform is our suggested broker because it is regulated, which gives users a great deal of confidence to invest. A reputable online trading company with over a decade of experience in safely storing investor funds, eToro provides a secure, regulated platform for cryptocurrency trading. To lessen the possibility of lost funds due to a hack or operational error, most user funds on eToro are kept in cold storage. In collaboration with top cybersecurity company GK8, eToro implements a cold storage Custody as a Service (CaaS) solution. In addition to keeping user funds in cold storage, eToro advises account holders to enable two-factor authentication (2FA) as an additional layer of security.
What Could Ripple Be Used For?
Ripple was established to collaborate with the XRP community and expand its use cases. Over time, it developed various services that allowed cryptocurrency use for international transfers. Before their partnership broke up, remittance giants like MoneyGram used Ripple's products. All of the company's XRP-related products are now within the RippleNet offering. RippleNet provides connections to hundreds of financial institutions worldwide through a single API, facilitating faster, less expensive, and more dependable money transfers.
RippleNet eliminates the requirement to pre-fund accounts through On-Demand Liquidity, which sources liquidity for cross-border transactions using XRP. Remittance players and banking giants use the RippleNet service. In short, the XRP-powered solution from Ripple enables network members to process payments with real-time settlement and boosts payment efficiency and certainty. As a result, it is possible to make international payments with less money in Nostro accounts by using XRP as a source of liquidity on demand.
Ripple also contributes to the Interledger Protocol, a software platform that facilitates transactions between cryptocurrencies and bank ledgers. Although it can be connected to the XRP Ledger, the Interledger Protocol does not require using XRP.
Other Cryptos to Consider This Year
Apart from investing and purchasing XRP, there are other good crypto projects you should consider investing in this year. Below are some of these good projects.
Tamadoge (TAMA)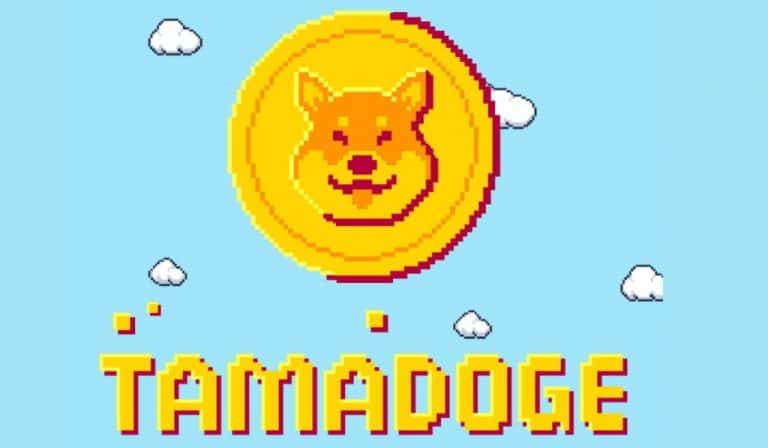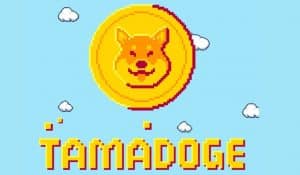 Tamadoge is among the best alternatives to Ripple (XRP) and ranks on our list due to its many use cases. Because of its potential to increase in value over time and provide its users with great benefits, we recommend it as the best overall option among the alternatives to investing right now.
Tamadoge is the newest meme coin project that is causing a huge stir in the cryptocurrency world. Tamadoge combines a meme coin, a play-to-earn (P2E) metaverse game, and non-fungible tokens (NFTs). The P2E game is centred on digital pets that function as NFTs and the platform's native cryptocurrency TAMA. These elements come together to form the vibrant metaverse known as the Tamaverse, where users can interact, hang out, and compete with one another through various activities. The native cryptocurrency and utility token of the Tamaverse, TAMA, is required for all users to access the network and participate in challenges for free cryptocurrency.
TAMA tokens and Tamadoge's potentials
Tamadoge has the potential to surpass all meme coins and establish itself as the industry's top meme project. Tamadoge is based on Ethereum, unlike many other meme coins built on the Binance Smart Chain. TAMA, the platform's native token, is an ERC-20 coin, and this enables it to be on well-known CEXs like Binance, eToro, Crypto.com, CoinBase, and many others in the near future. TAMA tokens have greater flexibility than any other meme coin and higher utilization. They are employed in all Tamaverse transactions. This covers users' transactions and purchases made in the NFT store. Furthermore, there are only 2 billion TAMA tokens, of which only half are available for sale. The remaining portion is used to increase liquidity, and an additional 5% will be burned to reduce supply and raise prices.
Tamadoge has a lengthy roadmap that includes the release of P2E arcade games and an augmented reality mobile application. By the fourth quarter of 2023, the platform hopes to support augmented reality, allowing users to practically touch their pets.
Since July, TAMA has been offering pre-sales to those who want to invest in the project. At the time of writing, Tamadoge has raised more than $10,000,000 from its pre-sale.  To partake in the pre-sale, simply open a wallet, purchase some USDT or ETH, connect the wallet to the pre-sale, and then use the USDT or ETH to make your purchase. When the pre-sale is over, you will be given the option to claim your tokens.
Your money is at risk.
Battle Infinity (IBAT)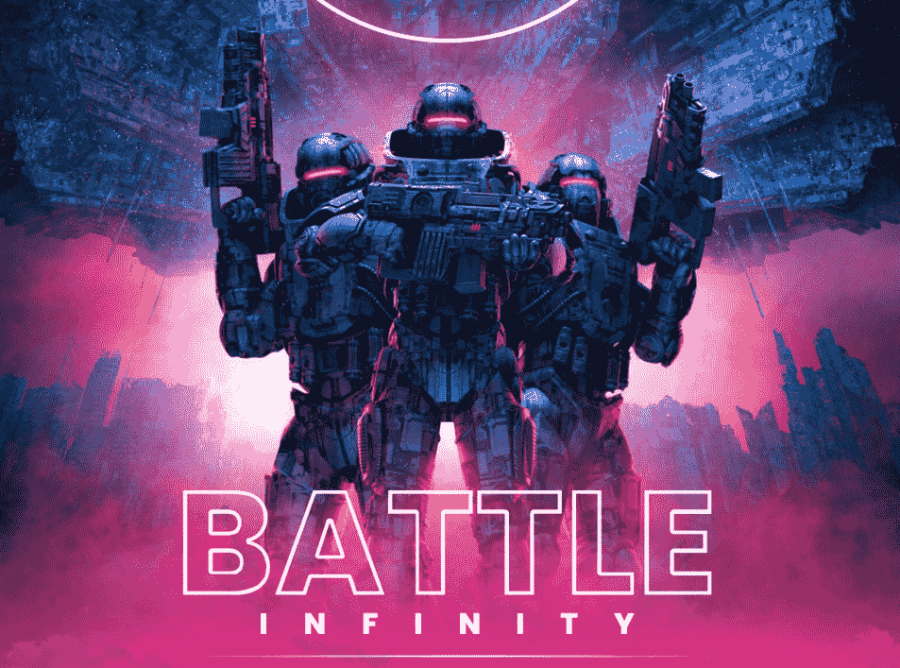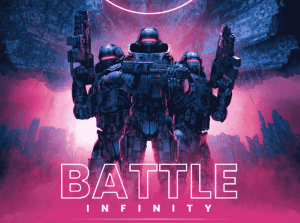 Another alternative crypto coin to invest in this year is Battle Infinity. Like Tamadoge, IBAT makes our alternative coin to the XRP list because of its use cases and exciting project. Battle Infinity is a new DeFi gaming project that provides its users with play-to-earn (P2E) features.
Battle Infinity is a gaming platform comprised of multiple P2E battle games. The Battle Infinity utility token is denoted by the ticker IBAT. All the games are in the IBAT Battle Arena, which is a Metaverse world. In addition to playing and fighting in the realistic metaverse, gamers in the Battle Infinity universe can interact with each other, perform, watch, and explore the Battle Arena virtual world. IBAT Premier League, the first decentralized blockchain-based fantasy sports game integrated with the metaverse, is one of the many products which Battle Infinity offers. Users can create their strategic teams, compete against players around the globe, and earn money in this game.
How is IBAT token unique?
IBAT, the Battle Infinity ecosystem's native utility token, gives users access to the ecosystem's features, such as Battle Stake, entrance to the Battle Infinity platform, advertising, and more. By connecting the Metaverse and Blockchain, the IBAT token effectively eliminates all distinctions between conventional gaming. The user experience is seamless and effective thanks to its design and implementation, which lowers entry barriers for usability.
Built on BEP-20, IBAT has a total supply of 10 billion tokens, of which 2.5% will be used for a private sale, 28% for a pre-sale, 10% for development and foundation, 18% for marketing and CEX listing, 20% for the founders and partners, 5% for the legal team and advisors, 6% for liquidity, and the remaining 10.5% for the team.
Battle Infinity (IBAT) is the driving force behind one of 2022's most successful crypto pre-sales. This play-to-earn gaming project reached its hard cap of 16,500 BNB (approximately $5 million) in 24 days. To purchase IBAT, investors will initially need a cryptocurrency wallet that works with the Binance Smart Chain (BSC), the blockchain that houses the Battle Infinity platform. Then, through the platform's native exchange, Battle Swap, you can purchase IBAT directly using Bitcoin (BTC), Tether (USDT), and Binance tokens (BNB). The good news is that you can purchase any of these cryptocurrencies and exchange them for IBAT through eToro (our recommended broker).
Your money is at risk
LuckyBlock (LBLOCK)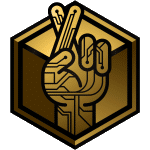 Lucky Block is a cutting-edge cryptocurrency gaming platform built on Binance Smart Chain. LBLOCK is one of the most sought-after cryptocurrencies to debut this year. The token provides a variety of exciting ownership benefits, the chance to profit from price increases, and several exciting updates planned for the near future.
Lucky Block aims to provide fairer and more transparent prize draws while also giving each participant a better chance of winning by utilizing the power of the blockchain. Transactions on the Lucky Block platform are accessible through the public ledger because the platform is hosted on the Binance smart chain. This not only lessens or eliminates the possibility of fraud but also guarantees that the competition winners are unmistakable and clear. In addition, due to the platform's capacity to remove geographical barriers for participants, Lucky Block appears to be one of the best ERC20 tokens and altcoins to invest in this year.
LBLOCK tokens and Lucky Block's roadmap
The platform is made operational by LBLOCK, the native token of Lucky Block, as described in the Lucky Block whitepaper. Users employ the token for various purposes on the Lucky Block platform, including ticket purchases and prize distribution. Notably, you will be purchasing LBLOCK when you purchase Lucky Block coins.
After an incredibly successful pre-sale phase in which the allocated tokens sold out almost two weeks ahead of schedule, LBLOCK was listed on PancakeSwap in January 2022. LBLOCK's price increased after going on sale on PancakeSwap by more than 3,200% over the pre-sale price, reaching a fully diluted market cap of more than $500 million. Since LBLOCK 's listing on PancakeSwap, it has experienced remarkable success, opening the door for various thrilling updates. The Lucky Block roadmap explains strategies for requesting listings on significant centralized exchanges (CEXs). Furthermore, since LBLOCK uses the ERC-20 standard and was released in version 2, it is now compatible with the Ethereum blockchain, which has increased the token's appeal to active traders.
LBLOCK is a good coin, and if you're looking for the best new coins to invest in this year, this is one to consider. First, you must purchase Lucky Block tokens using Binance Coins (BNB) on a cryptocurrency exchange such as eToro. Then, on a PancakeSwap, use MetaMask or Trust Wallet to swap the BNB for LBLOCK.
Your money is at risk
How to Buy XRP in Australia – Conclusion
Australians interested in purchasing Ripple have several options. However, as we have stated throughout this guide, it is critical to research its credibility. Furthermore, most cryptocurrency exchanges don't have brokerage licenses. As a result, the best option for investing in cryptocurrencies is to trade on a regulated platform like eToro. With eToro, you can purchase XRP coin online in minutes using a debit/credit card or an e-wallet.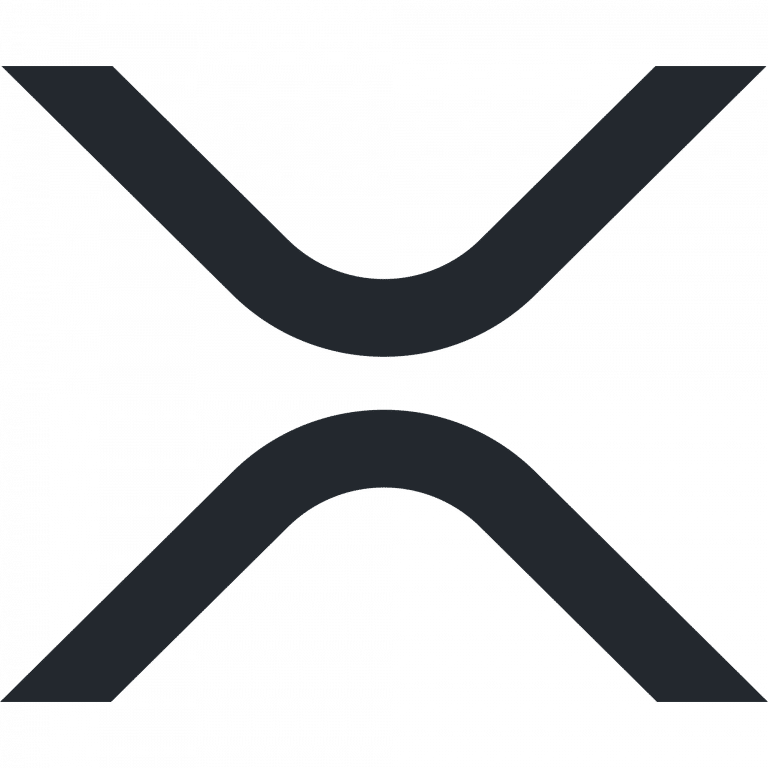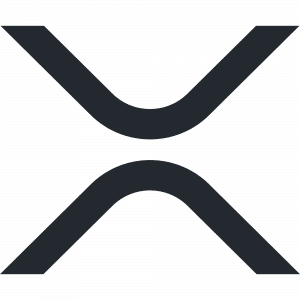 Your money is at risk.
FAQs
How to invest in XRP in Australia?
There are numerous ways to invest in Ripple (XRP). You can purchase XRP, hold it, and sell it when its value rises. You can trade Ripple on various exchanges, with eToro being the most well-known. When dealing with tokens, it is critical to use traditional, reputable exchanges. In addition, ensure you do your research before investing in Ripple.
Where is the best place to buy XRP?
There are numerous exchanges where you can purchase XRP using fiat currency or cryptocurrency. Along with the exchanges, the XRP Ledger platform from Ripple can be used as a decentralized exchange that enables peer-to-peer trading. But we recommend using eToro to purchase XRP. eToro is a well-known online brokerage that provides cryptocurrency and stock trading.
How to buy XRP with PayPal?
Sign up on a trading platform that allows PayPal deposits if you want to buy XRP with PayPal. Unfortunately, because PayPal only supports four cryptocurrencies at the moment, and XRP isn't one of them, it is currently not possible to purchase XRP through the PayPal platform. However, it's very easy to use PayPal as a payment method, and it works like making a bank transfer or credit card payment to add money to your account.

Can I buy XRP in Australia?
Yes, buying, selling, and exchanging XRP in Australia is legal. However, before purchasing, trading, or investing in XRP, you must prove your identity. Buying XRP in Australia is easy when you create an account with eToro. The trading platform also has a dedicated mobile app to purchase XRP instantly anytime.